No wonder, every year 52 million tourists visit Turkey. The reason is quite obvious. Turkey offers everything a tourist may ask; great food, ancient history, top tourist attractions not only in Europe but in the world, awesome sites, sandy beaches, and world-famous Turkish hospitality.
1. Delicious Turkish Cuisine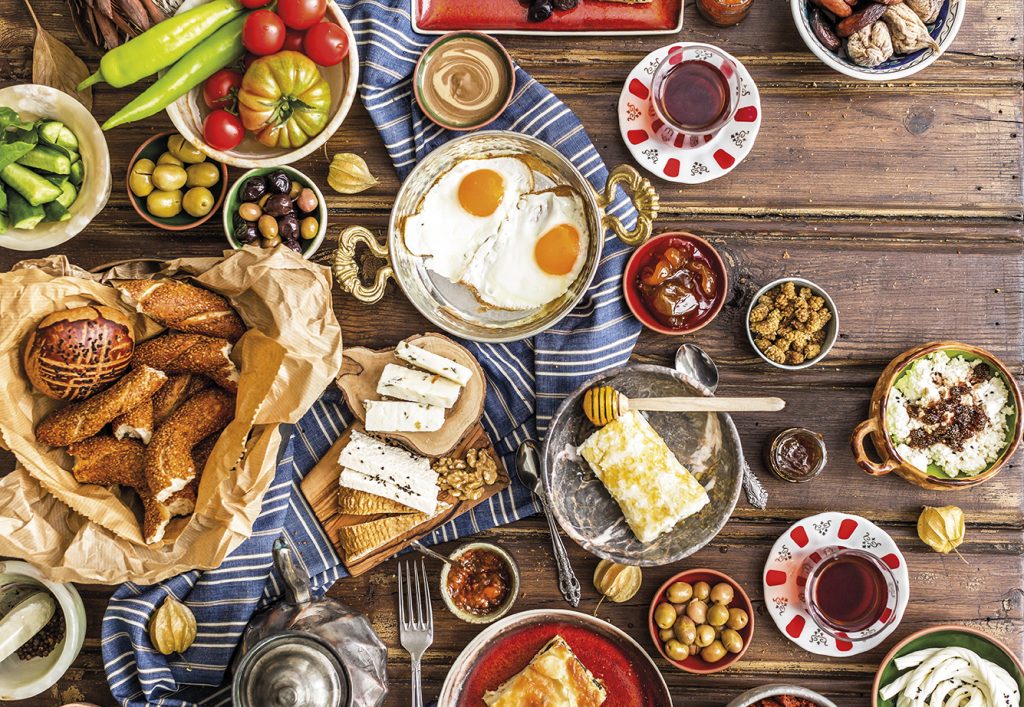 It does not matter which part of Turkey you visit. Food in Turkey is delicious in every region, city, and village. Turkish cuisine is so rich that every part of the country has got its own cuisine. It is more than Turkish kebap, baklava, and lokum. If you are in Eastern Anatolia, such as Urfa, Adana, Mardin you will taste hotter red meat staff, if you are in the Aegean region, you will taste different rich recipes of seafood.
In the Mediterranean, you will encounter tens of meze types. If you visit small villages such as Şirince in Izmir, Cumalikizik in Bursa, traditional Turkish breakfast is most recommended. So, before traveling that specific region of Turkey, the first thing you do must be to search for its cuisine and types of food that you are going to taste.
There are thousands of different types of restaurants and cafes in every city. Check the most recommended restaurants to eat before visiting.
2. Hospitable Turkish People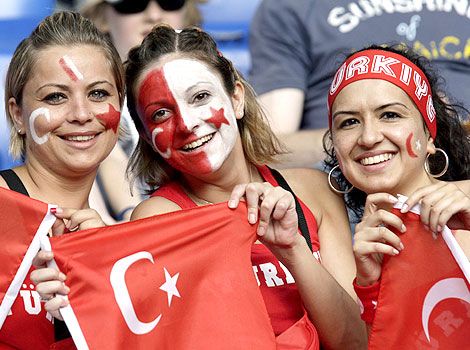 People of Turkey are the most hospitable, welcoming, and smiling people in the service sector in the world. Wherever you are, either at a hotel or a restaurant, they will do their best to serve you and make you enjoy your stay/meal. Besides the service sector, ordinary people outside are very helpful, kind and humane, as well.
They will understand and will try to help you if you are in trouble or difficulty. They will use their geographic skills in the best way to describe to you the address you are asking. The most important thing is that Turkish people have accustomed to be tolerant of every kind of human, race, religion, and sex. This is in their culture and tradition to accept people as they are and behave as their own guests.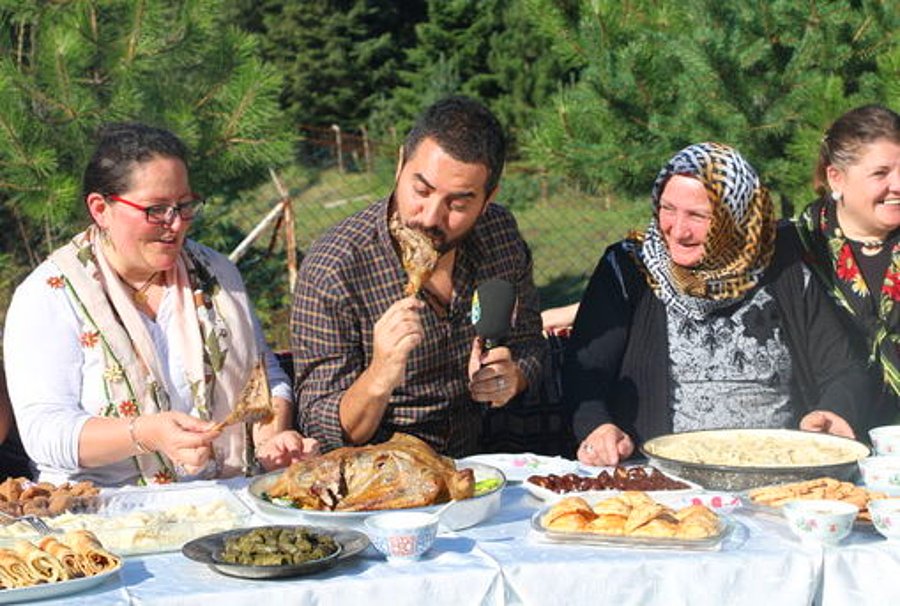 Foreigners in Turkey are regarded as "Guest of God" in the first three days of their stay. You will not face alien looks on you and no one will disturb you since they communicate and interact with millions of different kinds of people from everywhere every year.
3. Relaxing Turkish Baths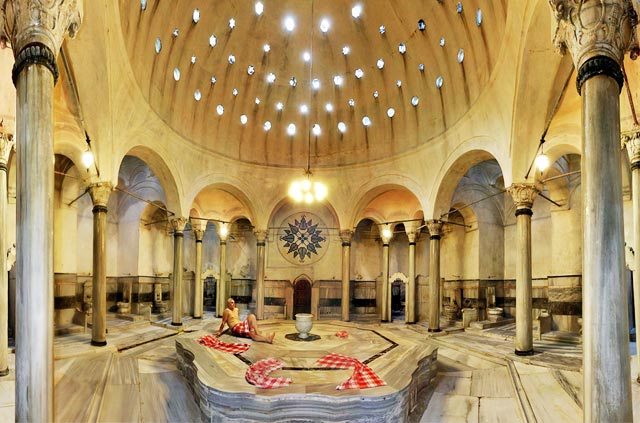 Turkish baths with their historical, mysterious, traditional, and relaxing atmosphere will make you get rid of your yearly tiredness, stress, and depression. Its treatment is equal to modern SPA centers and I would claim more than them.
You can find such bathes in every city of Turkey and I would recommend you to choose historical bathes. There are thousands of modern Turkish baths now, but the atmosphere in the historical ones are better. Take a full package of treatments when you visit, so you will enjoy every minute of your relaxing.
4. Travelling to the Past -Antique Cities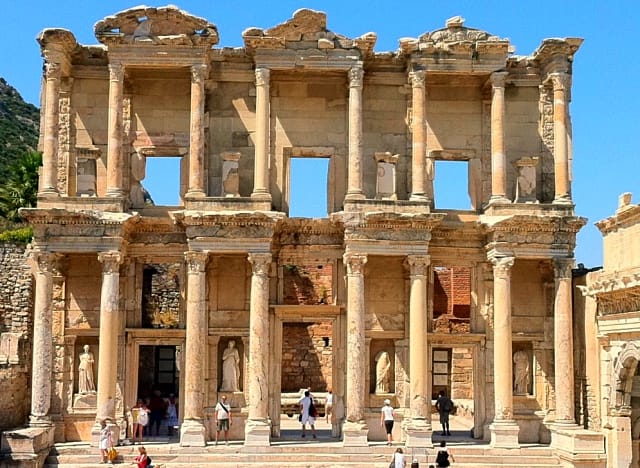 For history lovers, wanderers, travelers, and every kind of curious people for learning and visiting unusual places, Turkey is a paradise. It will take you thousands of years back in a few hours that will be a lifelong experience.
The list of antique cities in Turkey is long and they have spread on large geography from the far West of Turkey to the far East of Anatolia. Turkey is located on a lot of World Heritage sites that inherited such cities from antique Greek, Roman and Byzantium empires. In Izmir, you can visit Ephesus antique city that dates back 8000 years ago.
Aizanoi city in Kutahya, Anavarza in Adana, Anemurium in Mersin, Antiocheia and Cragum in Antalya, Aphrodisias in Aydin, Arykanda in Antalya, Aspendos in Antalya, Assos in Çanakkale, Didyma in Aydin, Göbeklitepe in Urfa are just some of them that you can visit.
Archeological sites are amazing as well, and many of the findings are kept in the city museums. For example, we found out many findings of Ephesus excavations in the Selçuk History Museum, which you need to visit after Ephesus. Gobeklitepe and Ephesus have been listed on the World Heritage list of UNESCO.
5. Wandering in the Natural Wonders
For the ones who are in love with wildlife and camping, the geography of Turkey will provide you with every kind of climate, nature, landscape, and weather condition. There are hundreds of natural wonders doors that you can open in Turkey.
It has 43 national parks that are reserved by the state officially, where you can spend a nice time with your family. Cappadocia Rock Sites are one of the most attractive places for tourists. Altinbesik Cave National Park, Gala Lake National Park, and Uludag National Park are just a few of them we can mention here.
Yedigoller in Bolu, Uzungol in Trabzon, Ayder plateau in Rize, Pamukkale in Denizli, Ararat Mountain, and Van Lake in the Eastern Anatolia are the most beautiful natural wonders of Turkey.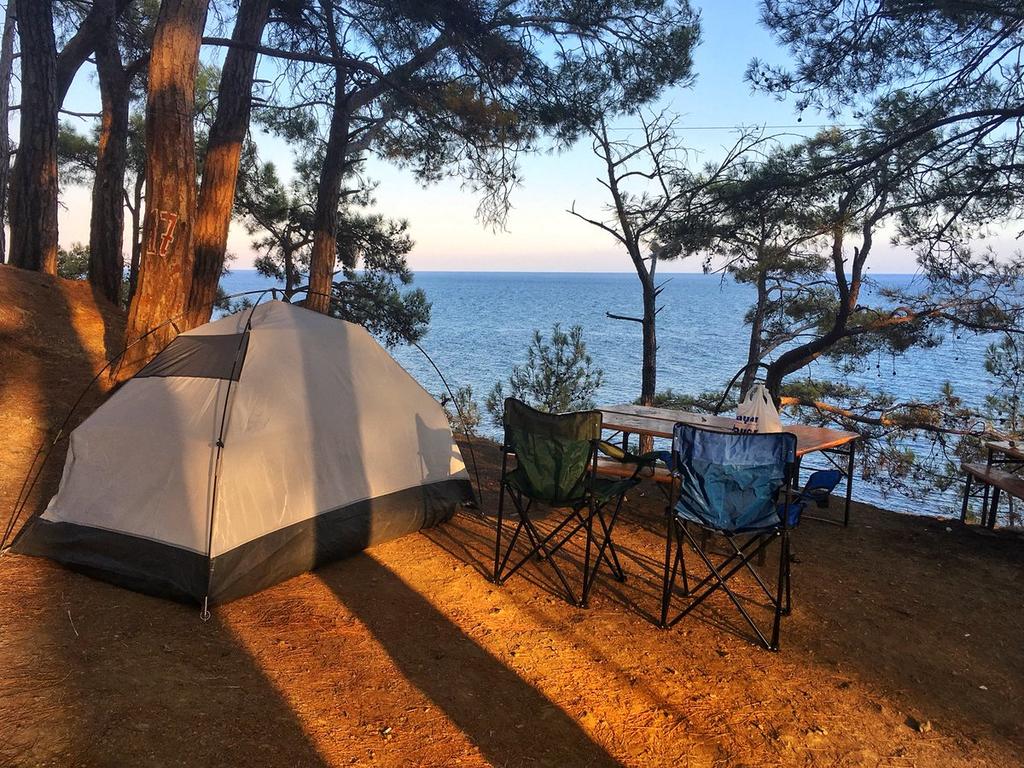 In these places, you can find accommodation, food, and transportation according to every budget, low to high. If you want to stay in a luxury resort, you can find hundreds of them, on the contrary, if you want to do camping and avoid spending a lot of money, you will find a beautiful landscape to make your camp.
6. Marvelous Museums, Palaces, and Towers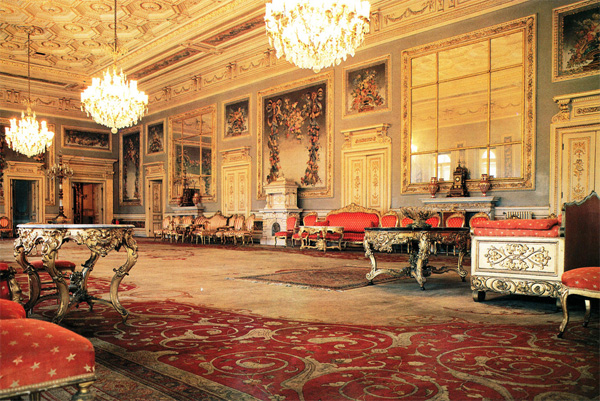 As we mentioned above, Turkey is the world's historical site with its tens of antique cities, housing Greek, Roman, Byzantium, Seljukids archeological sites, antique cities, and historical places. Naturally, its number of museums outnumbered. If you get a Museum Card, you can visit more than 300 museums and palaces throughout Turkey.
This is the only number of state museums and palaces and there are hundreds of private museums, collections, gallery houses that you need to pay while visiting. Wherever you visit in Turkey, you will find tens of museums and palaces to visit and taste the local traditions, history, and ethnography of the place.
Galata Tower in Istanbul which is called "an Eye of Istanbul" is 650 years old in the Galata peninsula. This tower gives one of the best silhouettes in Istanbul.
Dolmabahçe Palace, Yıldız Palace, Beylerbeyi Palace, Topkapi Palace, and Çırağan Palace are some of the most famous palaces of İstanbul city.
7. Religious sites – Mosques, Churches, Synagogues, Temples
As we mentioned above, Turkey has been tolerant of every religion and has housed the people of different religions and their religious buildings since the Ottoman Empire. Therefore, you can find tens of historical mosques, churches, synagogues, and temples side by side that date back hundreds, and thousands years ago.
Blue Mosque, Ayasofya Mosque, and the churches located in the Istiklal Avenue attract thousands of tourists. Last year, Hagia Sophia as a museum attracted 3 million tourists and recently Hagia Sophia was re-converted to Ayasofya mosque. You can visit now free of charge without waiting in the long queues.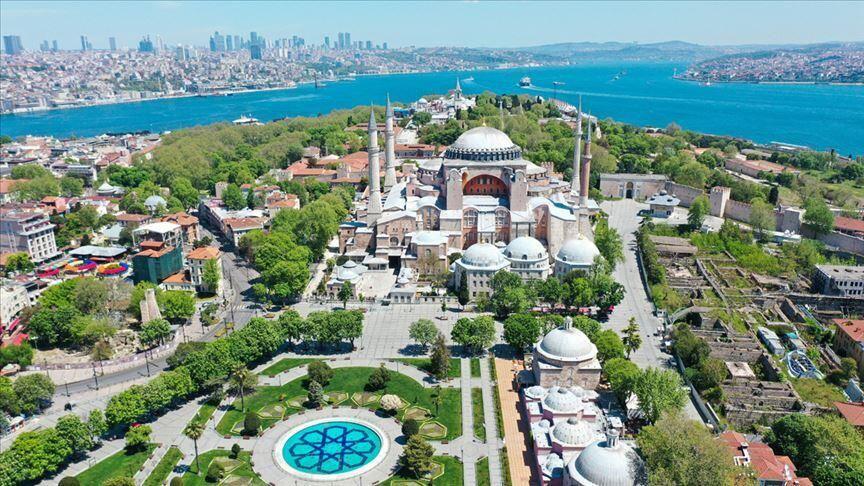 The Artemis Temple in Ephesus antique city in Izmir, House of Virgin Mary in Selçuk, Hagia Irene Church in Istanbul, Hagia Sophia Mosque and Sultan Ahmet Mosque in Istanbul are some of the most visited religious sites in Turkey. It is believed that Virgin Mary has spent the last years of her life in the house in Ephesus, so it draws a lot of tourists, too.
8. Summer Paradise – Sea, Sand, Sun
Turkey is one of the most unique countries surrounded by seas from three sides. The Aegean Sea, the Mediterranean, and the Black Sea, all three have great sun, sand, and luxury resorts. Beaches coastline are hundreds of kilometers long and you can find lots of sand, pebbles, and cliff beaches.
Every year, millions of people from all around the World, choose Antalya, Fethiye, Mugla, Pamukkale, Bodrum, Marmaris, Kuşadası, and Çeşme to have their holidays in the all-inclusive luxury resort hotels.
They both rest in these hotels and have a chance to visit historical sites, antique cities, and museums with different types of daily tours. There is an airport in Antalya and there are direct flights including low coast budget airlines from many cities in Europe.
9. Anatolia – a Diverse Society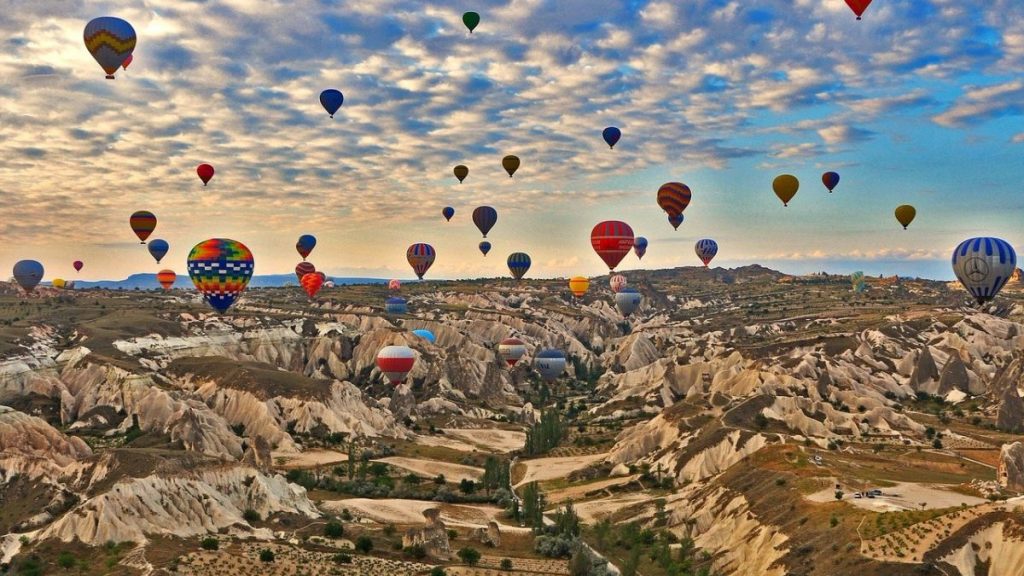 Anatolia is one of the most ancient populated areas in the world with great historical heritage. It has several beautiful cities that you can visit every season, preferably in autumn and springtime.
Mardin, Adana, Urfa, Konya, Van, Kars, Nevşehir, and Göreme are some of them that you would love visiting. Some of them are not recommended to visit in summer since there is stuffy heat at that time. Therefore, it is better to visit in October, November, or March, April.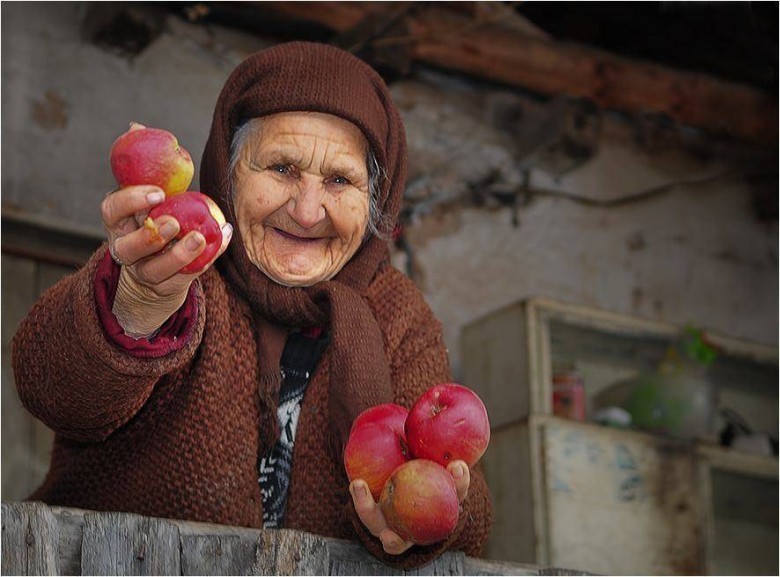 Anatolian cities have got their own culturally different ethnic people with various types of cuisines, accents, belief systems, and traditions. From city to city, you will certainly enjoy picturesque portraits and patterns of geography.
10. Islands
The geography of Turkey is also full of colorful islands which some of them are famous tourist destinations with their beaches, historical attractions, and luxury resorts. Büyük Ada, Bozcaada, Burgaz Ada, Heybeliada, Gökçeada, Kınalıada, Avşa, and Alibey Ada are the most famous ones among them.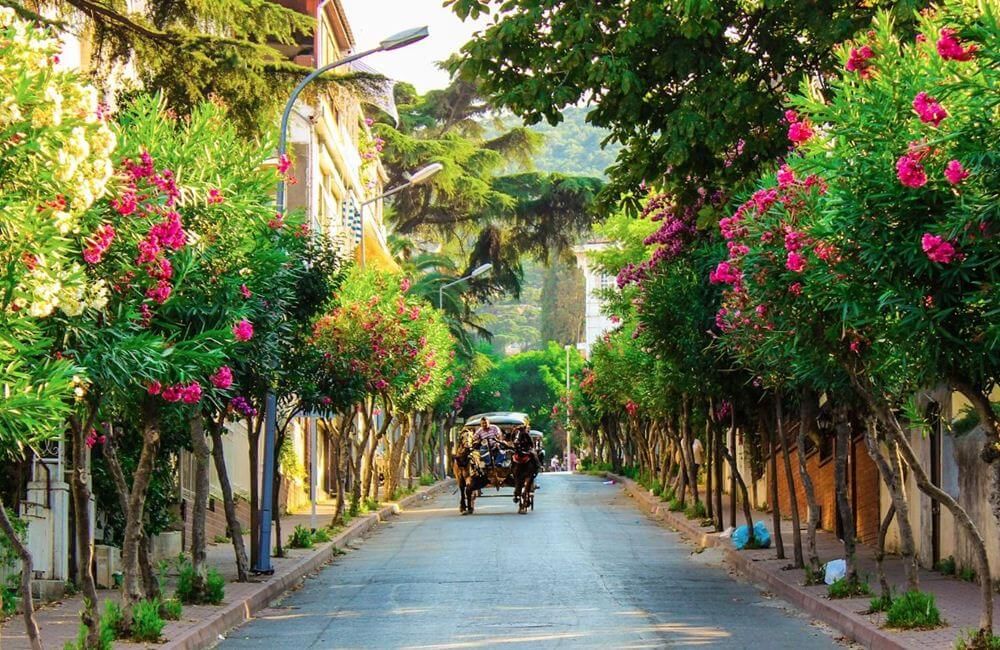 These islands all have beautiful beaches that attract summer tourists, historical places, niche fish and seafood restaurants, live music at nights, and colorful landscapes with blue sea, green forests, sweet houses, and gardens.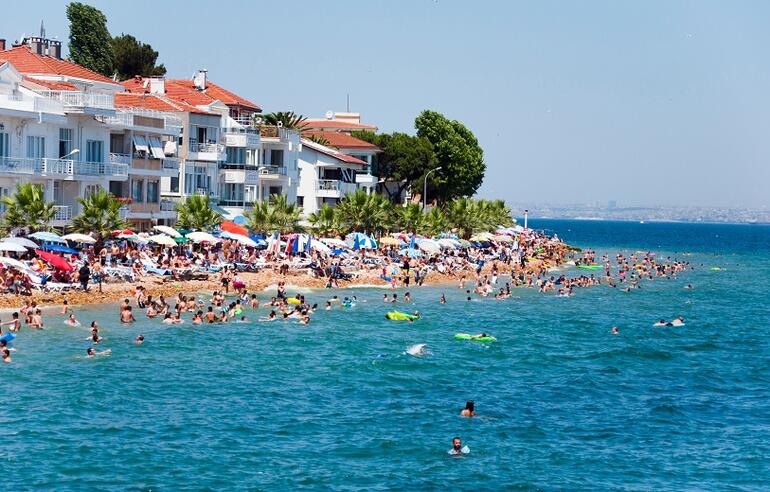 A lot of Turkish films and TV series are cast in these islands' houses every year and when you visit them, local guides proudly show those houses to you. Some of the famous painters, poets, and writers have lived and inspired in these islands and you can visit their house museums, such as Reşat Nuri Güntekin.
11. Çanakkale/Anzac Cove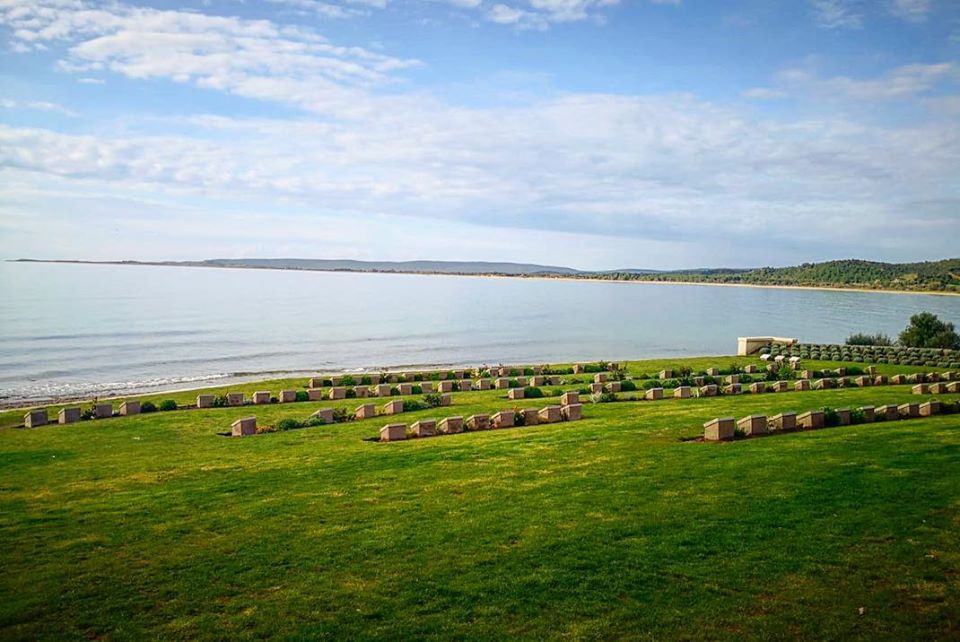 1915-16 Çanakkale war between the Ottoman Empire and allied troops of England, France, and Russia became one of the most important victories in the 20th century for the Turkish nation.
It has played a great role in the shaping of the modern history of Turkey, however, the sites where Turkish people won are not limited only with Turkish martyrs but you can find several memorial cemeteries of the opposite sides. New Zealand, Australian and Indian soldiers were also brought to the Gelibolu peninsula under English forces command and have died in Anzac cove. 8500 Australian and 3000 New Zealand soldiers have fought here.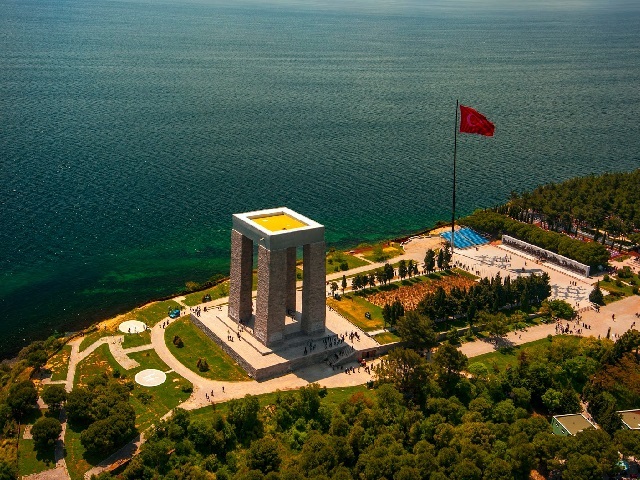 Turkish people have found their graves and opened their cemetery sites to international visitors. It drew the attention and interest of Australian and New Zealand people whose family members fought in the Gelibolu peninsula and every year thousands of tourists visit their cemetery.
You can find the traces of the trench warfare of World War I and about 80 museums dedicated to the Çanakkale war. There are also nice fish restaurants on the coastline and boutique town hotels and hostels if you want to stay overnight.
12. Istanbul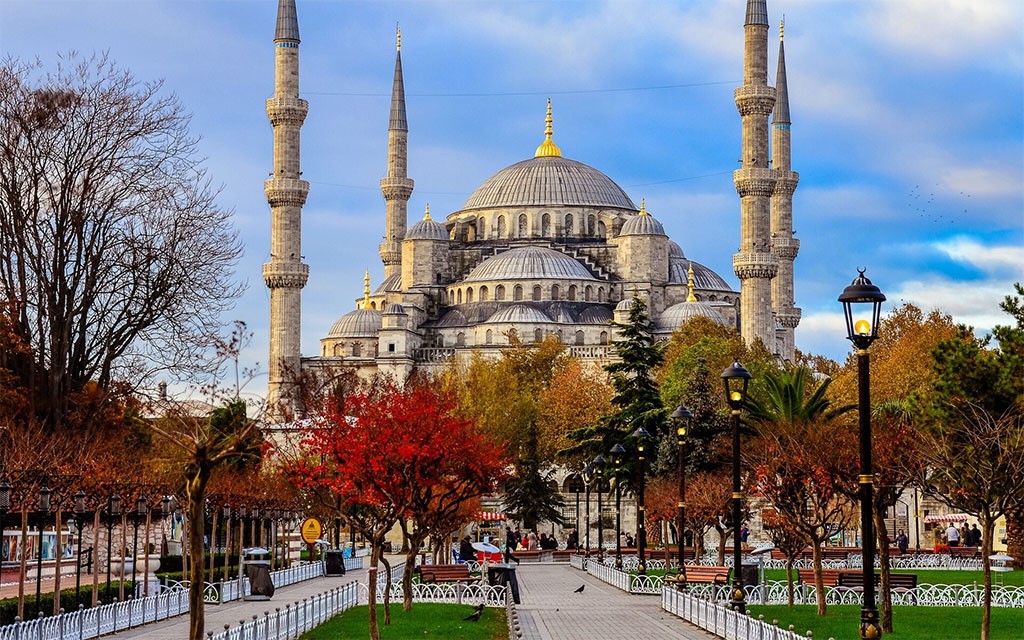 When people say Turkey, the first thing that comes to mind is Istanbul. One cannot leave Turkey without visiting this ancient intercontinental megapolis with its magnificent Bosporus view. It has about 20 million population of every religion and nation and houses 12 million tourists every year.
Istanbul is the world heritage of the ancient Byzantium Empire, Ottoman Empire, and modern Turkey. So it means, you will find all historical heritage both from the Byzantium and the Ottoman Empire. For this, you will need a serious guide book to learn about places deeply.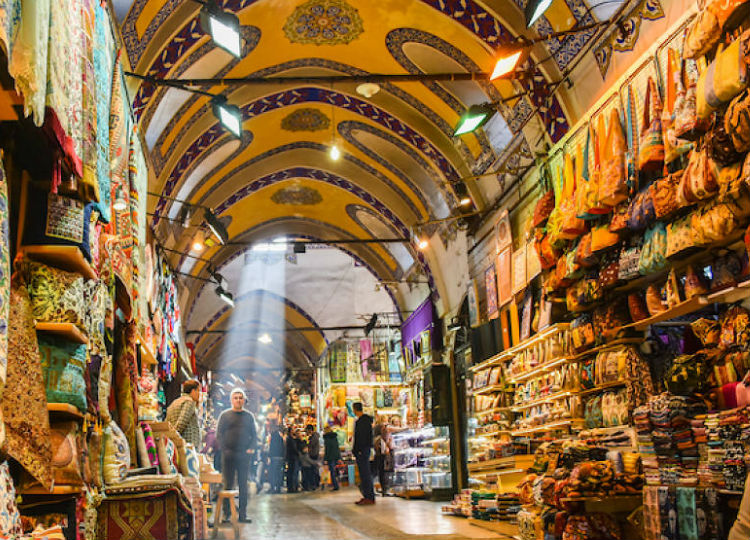 It has tens of tourist attractions, museums, galleries, palaces, towers, mosques, and churches. Some avenues and areas such as Balat and İstiklal Avenues might take a day to see every corner of it and visit sightseeing inside. Yet, I must tell you that it is not a city that you can finish visiting everywhere in 3-5 days. Istanbul will demand more time to stay if you want to see everything and enjoy your time here.
İstanbul also drives thousands of shopping lovers with its shopping malls, bazaars, and famous shopping avenues. Mısır Çarşısı (Spice Bazaar), Kapalı Çarşı (Grand Bazaar) are very famous historical tourist attractions both as sightseeing and shopping center. High-quality spice, clothes, bags, carpets, and jewelry can be found in these bazaars.
13. Cheap Flights and Comfortable Transportation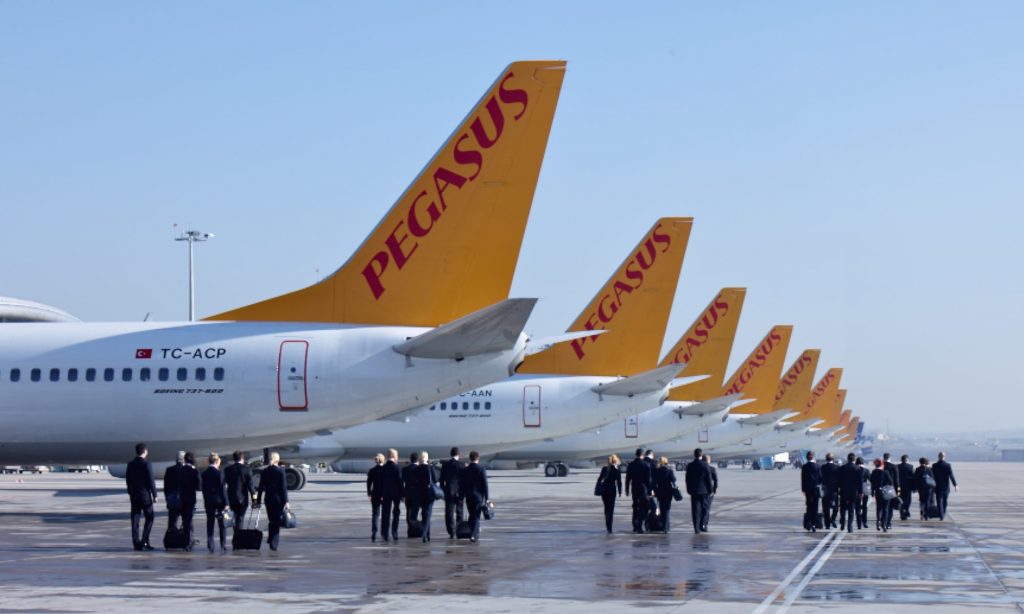 Having cheap flights to Turkey is another reason for a large number of tourists. Turkey has got 51 airports in the biggest cities, including smaller Anatolian cities. So you have a chance to fly directly where you want without having trouble with changing planes. Besides that, you can use budget airlines to fly to Turkey for a very cheap price.
Anadolujet, Onur Air, Pegasus, Sun Express are some of the low-cost airlines that you can find a one-way ticket for 50-60$. Considering the Turkish lira has devalued against dollars, foreigners find Turkey a much cheaper country to fly, stay, eat, and rest.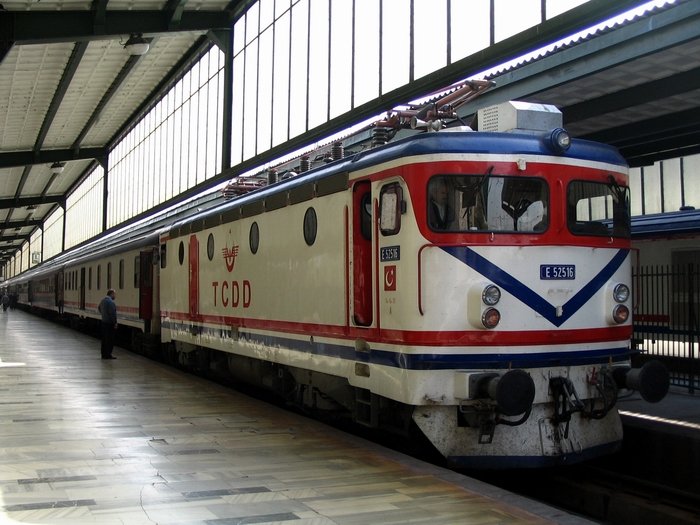 Besides international flights, if you want to visit other Anatolian cities during your stay, you can use domestic airlines Pegasus which can cost 25-35$ one way. For example, I have found a return ticket for Istanbul-Mardin for 503 TL which makes around 70$.
East Express Railroad to Anatolian cities is also preferred by tourists to see the colorful landscape of Turkey while traveling.
14. Health and Beauty Tourism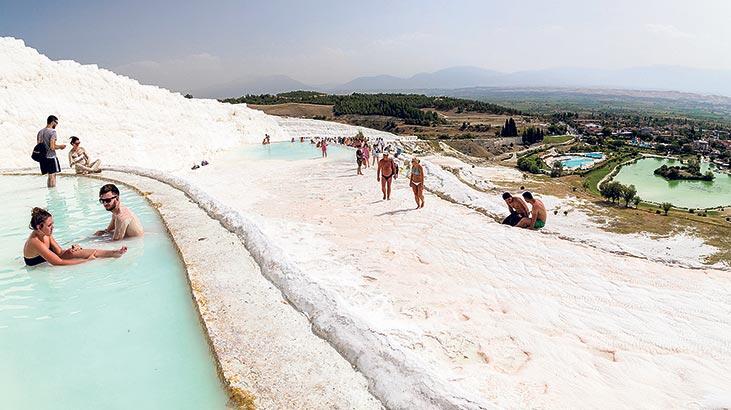 Thousands of people visit Turkey for their health and beauty issues. There are a lot of thermal waters in different cities that can heal many diseases. Balçova in Izmir, Kuzuluk in Sakarya, Pamukkale in Denizli, Çekirge and Oylat Thermal Springs in Bursa, Çeşme Thermal Spring in Izmir, Ilgın in Konya and Gazlıgöl in Afyon are some of the most famous resorts that health tourists prefer for both relaxing and healing.
As for beauty tourism, Turkish plastic doctors have worldwide fame in doing their jobs professionally and as we mentioned above, since Turkish Lira has been devalued, the price of such beauty surgeries is much cheaper than Europe and the USA.
So, hundreds of people prefer coming to Turkey for their hair transplant, nose esthetic surgery, cosmetological surgeries and procedures, body re-correction, and perfection and at the same time, they visit touristic attractions.
15. Snow, Ski and Winter Tourism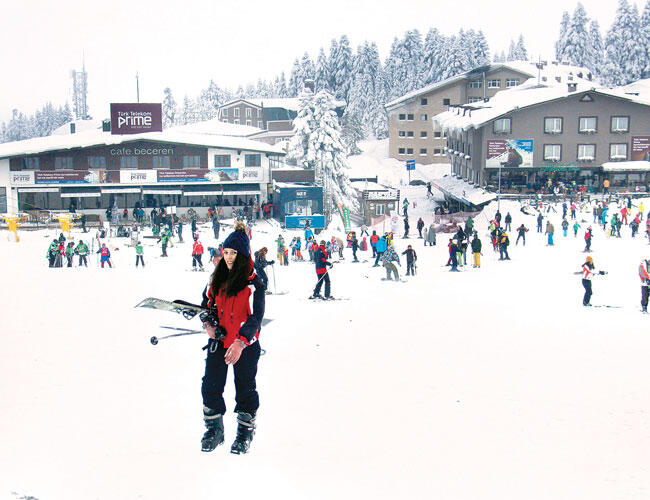 Turkey is mostly preferred by tourists for its summer resorts along the coastlines on the Mediterranean and Aegean seas, however, highly-developed winter tourism should not be forgotten to mention. There are several winter tourist attraction zones in Turkey, where you can spend your winter holiday, ski, and get a cable car to see magnificent mountain view, and entertain endlessly.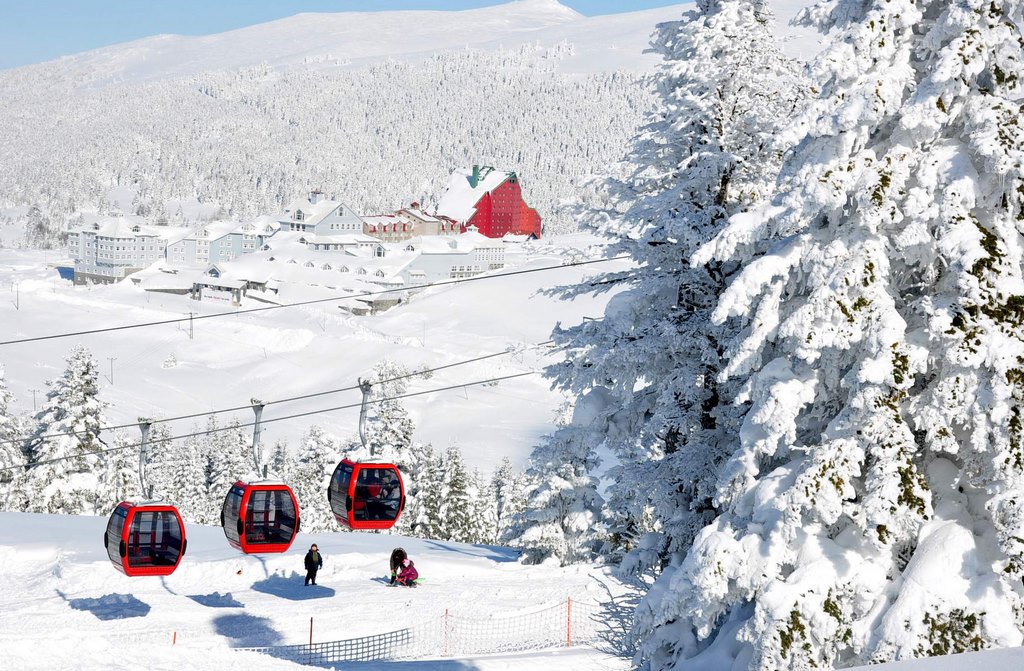 Uludağ winter resort in Bursa, Kartepe in Kocaeli, Kartal Kaya in Bolu, Palandoken Ski Center in Erzurum, and Cildir Crystal Lake in Ardahan are ideal places for ski. Besides skiing, thermal water resorts are also preferred in winter by health tourists.
Overall, Turkey is a country that can be visited in every season by every kind of people. There are all kinds of facilities for summer, winter, health, beauty, low-budget, and high-budget tourists, where service cost is low, but the quality is high and luxurious. One has got hundreds of reasons to visit Turkey, but here I tried to summarize the most important points.