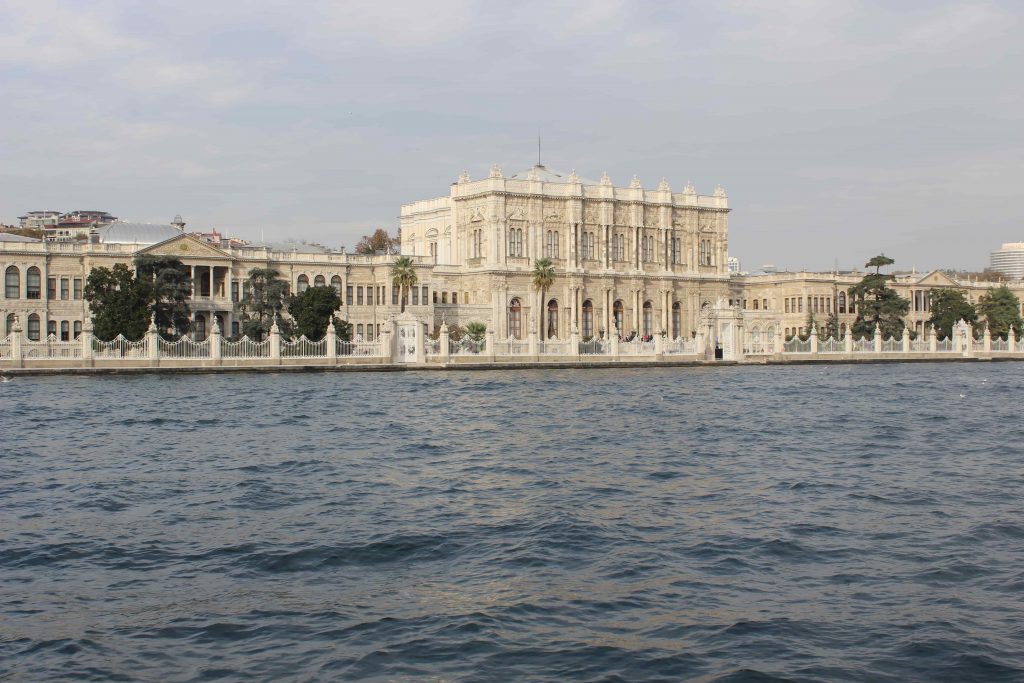 Built as a rival to Versailles Palace in France, Dolmabahçe Palace is located on the coast of Bosporus, in Istanbul with its all magnificence and glory. In 2019, the number of tourists visiting the Palace was more than 1 million. The Palace never failed to amaze its visitors with its luxury, beauty, flamboyance, and radiance.
The Palace was home to the later sultans of the Ottoman Empire. It was built with European style by Sultan Abdulmecit in 1843-1856 who was trying hard to do reforms and adapt the Ottoman Empire to European image with Tanzimat Reforms.
Interestingly, as much as the Ottomans invested in many luxury palaces such as Beylerbeyi Palace, Dolmabahçe Palace, Çırağan Palace and, Yildiz Palace,  as soon as the empire's collapse hastened to suck into foreign debt. The decision to construct such an opulent palace almost bankrupted the state budget, and it could be completed only by foreign loans.
What does Dolmabahce mean?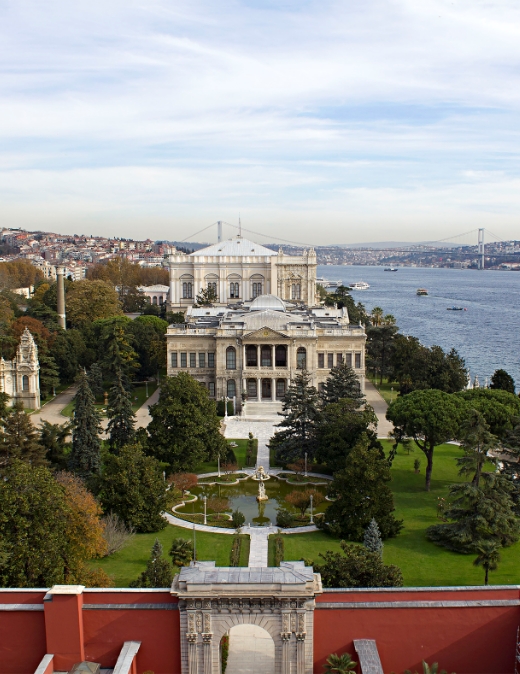 In 1614, Sultan Ahmet I orders to fill the shore of the Bosporus where the Sultan converted it into an imperial garden. As the Dolmabahçe Palace and the gardens stand on the reclaimed lands, it has been called 'Dolmabahçe' by local residents which means 'filled gardens'
A Brief History of Dolmabahçe Palace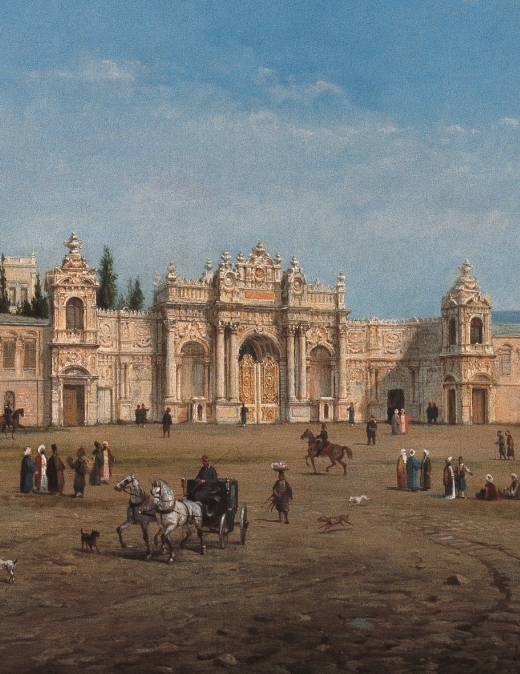 Before the Dolmabahçe Palace was built by Sultan Abdulmecit in 1843, that place was an imperial garden from the period of Sultan Ahmet I in 1614. Later on, in 1719, Sultan Osman II built a small wooden palace inside the garden. Sultan Ahmet III and Sultan Abdulhamit I (1774-1789) decorated the palace with beautiful Chinese tiles. Sultan Mahmut II (1808-1839) knocked down that palace and constructed a bigger one. But it was a wooden palace. His son Sultan Abdulmecit (1839-61) who later on constructed Dolmabahçe Palace has lived in the older palace, as well.
After the death of his father, Sultan Abdulmecit knocked down that palace which was called "Eski Dolmabahçe Sarayı Hümayunu" (Old Eski Dolmabahçe Palace of the Sultan) and built the new Dolmabahçe Palace which we see today. He moved all his family and government from Topkapi Palace to Dolmabahçe which has been the imperial palace for almost 400 years.
Sultan Abdulmecit was a modern reformer that he thought Topkapi Palace was the symbol of an older order and he decided to change that order. However, Topkapi Palace did not lose its importance as holy relics of Prophet Muhammed were kept there and frequently Sultan with his family visited them. Some administrative staff also stayed and functioned there.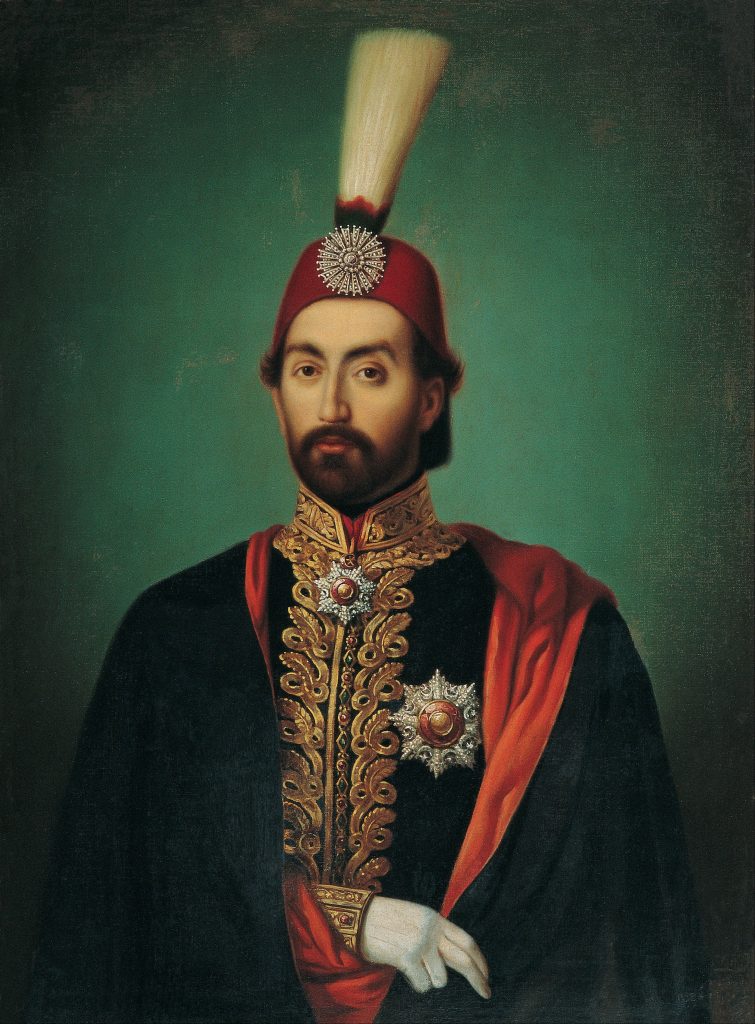 Local people called Dolmabahçe "Beşiktaş Sarayı Hümayunu" which meant 'Beşiktaş Palace of the Sultan' as the palace is located there. Later on, it was preferred to call it just Dolmabahçe.'
Although the palace violated the empire's state budget very hard in the last years of the Ottomans, the life of Dolmabahçe Palace as an imperial palace did not last long. Sultan Abdulmecit could live in the Palace only for 9 years until 1861 when he died from tuberculosis at age 38. His brother Sultan Abdulaziz replaced him and lived there until 1876 when he was killed mysteriously. Some sources claimed that he committed suicide but until today the crime has not been cleared.
In 1876, when Sultan Abdulamecit's son Sultan Abdulhamit succeeds his uncle Abdulaziz, he had princely paranoia. He was terribly scared of the seaborne attack by foreign warships on Dolmabahçe Palace, because of its location on the Bosporus shore. He quickly built a smaller size Yildiz Palace in 1880 with lots of villas and pavilions around it and moved his family from Dolmabahçe to Yildiz Palace. It is said that he was so paranoiac that he never spent two nights in the same bed. No doubt, Sultan Abdulhamit II is one of the most contradictory figures of history.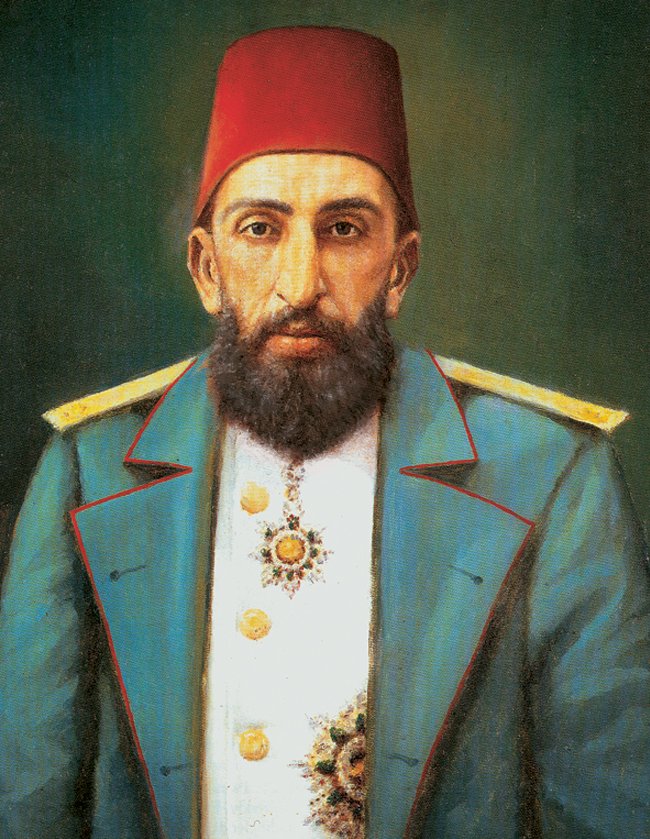 After moving the empire to Yildiz Palace, Dolmabahçe Palace remained as a state residence for distinguished guests.
Mustafa Kemal Ataturk, the founder of the modern Turkey Republic used here as a presidential residence in Istanbul and has died in the palace on the 10th of November, 1938.
Nowadays, Dolmabahçe Palace has been renovated completely and has been opened to the public as a museum. It is one of the most visited tourist attractions in the city.
The Architecture of Dolmabahçe Palace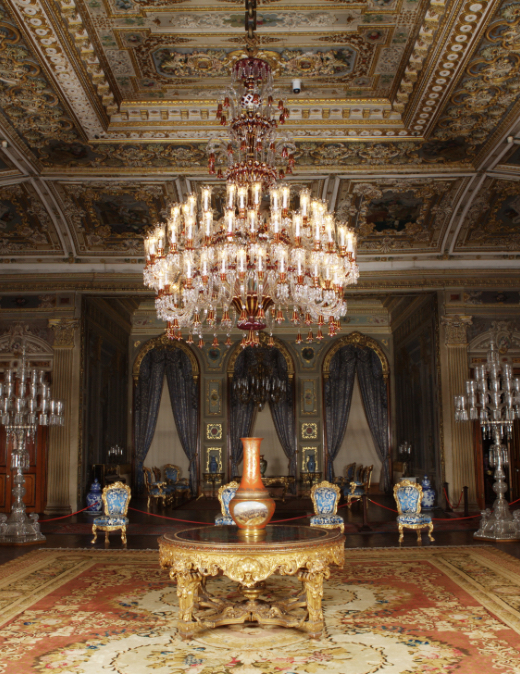 The palace has been built in 64.100 sq. meter area. The palace consists of four main departments: Selamlık (Men's quarter), Muayede Salonu (Ceremonial Hall), Harem and apartments of the princes. Besides them, there are lots of apartments of servants, staterooms, kitchens, a mosque, a school, baths, pavilions, and a theater. The exterior of the palace has been decorated with white marble from Marmara Island.
The palace with its ground floor is a three-storey building. It has 46 halls and 285 rooms. The palace interior has been designed by the French decorator Sechan, who was the designer of the Paris Opera. So, interior decoration and the style of furniture are firmly reminiscent of those of the French palaces and villas.
Several famous European artists such as Zonaro, Fromentin, and Aivazovski were employed to embellish the palace with paintings and ceiling frescoes. There are overall 36 Bohemian and Baccarat crystal chandeliers and the biggest one is in the Ceremonial Hall with 4.5-ton weight.
What to see in Dolmabahçe Palace?
The Palace extends for 600 meters along the European shore of the Bosporus. Its outstanding white façade can be seen from the ferries and when you see it from the sea, it gives you a better idea about how big and eminent it is.
1.Dolmabahçe Mosque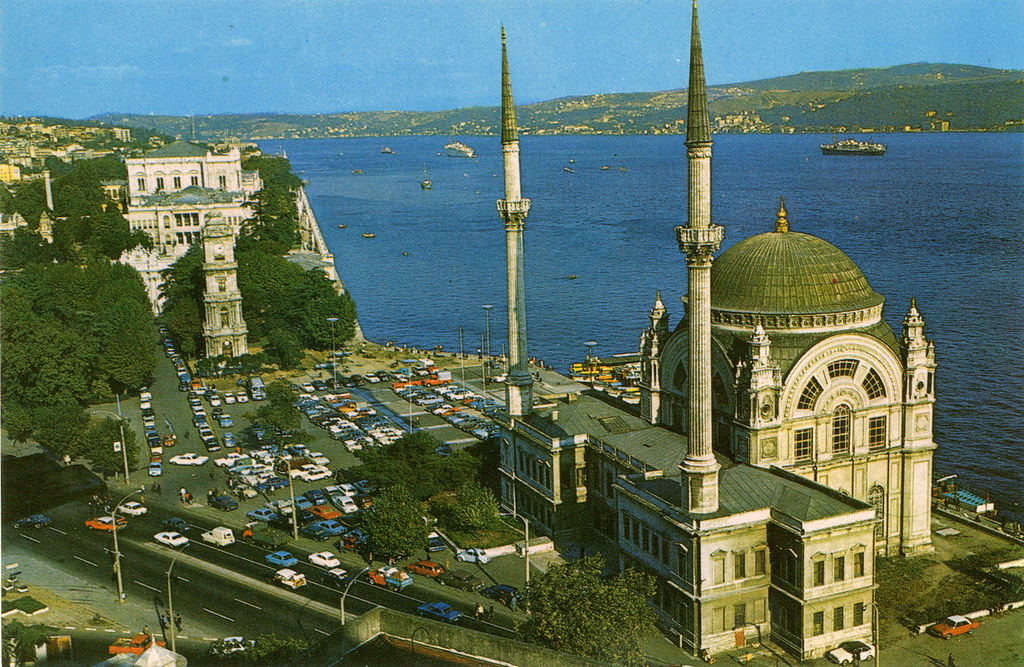 The mosque is the contemporary of the palace built in 1853 by Nikogos Balyan. It is in the neighborhood of the palace, so before entering the gate, you might prefer to visit the Mosque, first. It was started by Bezmialem Valide Sultan but his son Sultan Abdulmecit. Balyan finished the Clock Tower after a year in 1854, which is located a few meters forward.
2. Clock Tower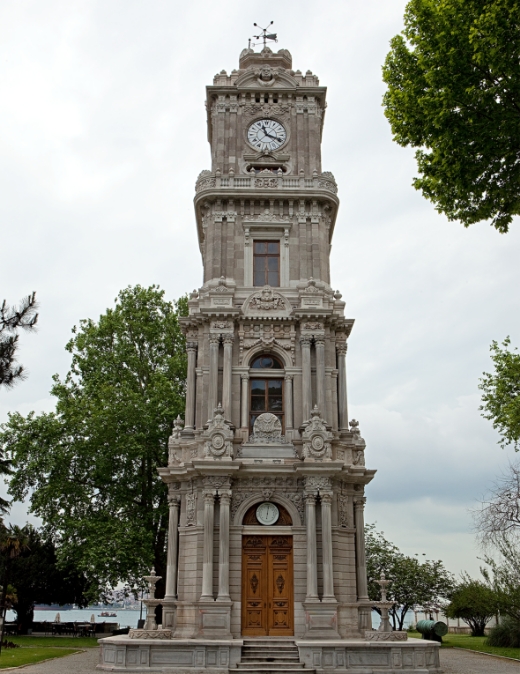 You should first see Clock Tower outside the Palace before entering the main gates. The tower was added to the palace after 40 years of its construction in 1890 by Sultan Abdulhamit II. It is 27 meters high with four-stories. The Tower was built by a well-known French clock-maker Paul Garnier and still keeps time.
3. The Gates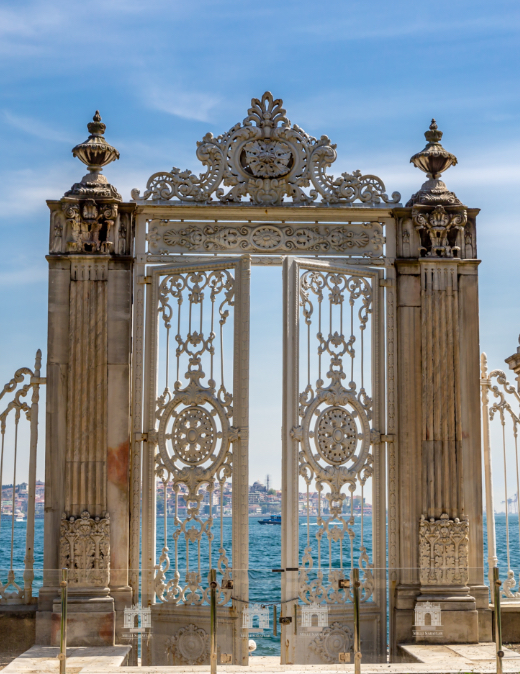 The Palace had two entrances with highly decorated gates. The first one is the Treasury Gate which today is the entrance gate for the visitors and the second one was Imperial Gate. Both gates have a guard of honor until today.
4. Waterfront Façade (Marble)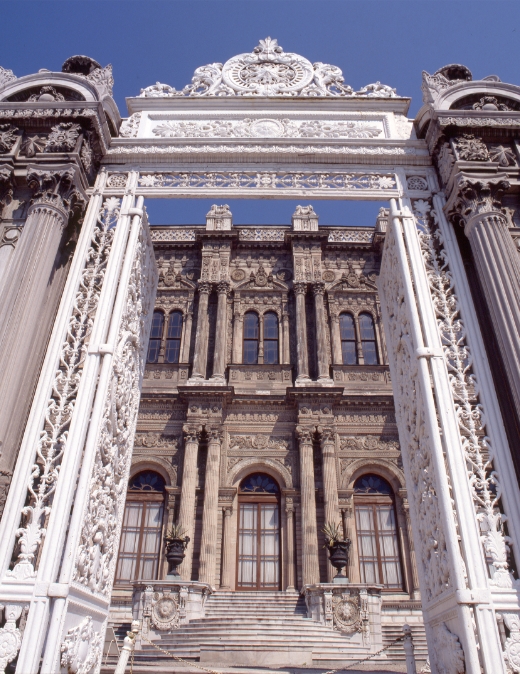 This amazing marble façade is 284 meters long. The Ceremonial Hall stays in the center with Harem on its right and Staterooms (Selamlık) on its left.
5. Gardens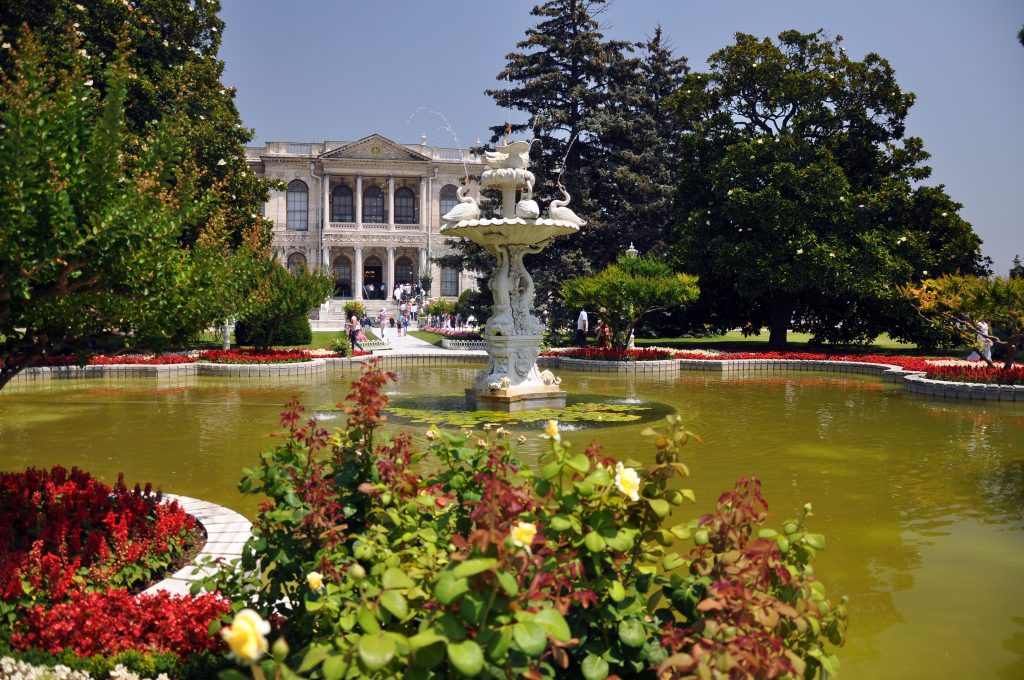 Before entering the palace, you can enjoy free walking in the imperial gardens of the Ottoman Empire with all kinds of flowers, green grass, decorated trees on the shore of the Bosporus on a sunny day. There are 16 pavilions and a huge palace inside this vast garden. As I mentioned above, these places belonged to imperial gardens since 1614, the period of Sultan Ahmet. The palace was built then inside the gardens. There is a nice café as well but usually, it is full of tourists.
6. Ceremonial Hall (Muayede Salonu)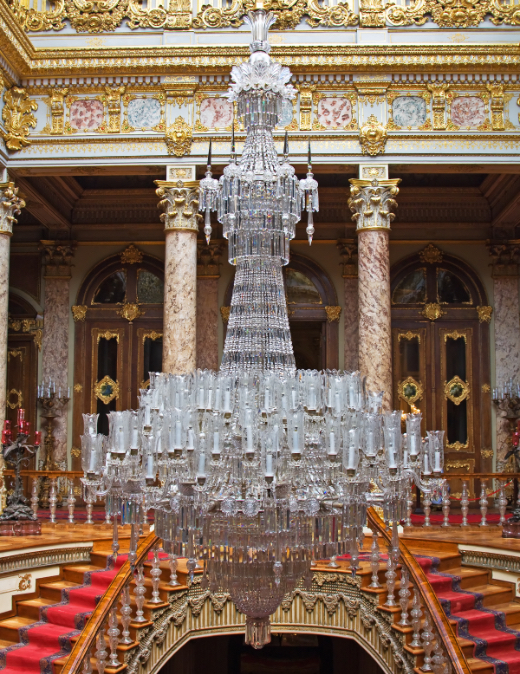 There are 56 columns in the vast reception–hall with a four-and-half ton crystal chandelier with 750 lights on it. The chandelier is a gift from Queen Victoria of England and it is the largest chandelier in the world. The Hall's dome is 36 meters high. Ceremonial Hall is considered to be one of the best Palace Halls in the world. The hall size is 1800 sq. meter.
7. Harem
The Harem was the building where the sultan's mother, wives, concubines, children with all their servants would reside. All the palaces would have Harem building separately. It was the most secluded place of the palace and no man could enter the Harem besides the Sultan and princes. The Harem building has several apartments and Central Hall where women would meet for tea parties and ceremonies. The building also has baths, a school,  and a maternity ward.
8. State Rooms (Selamlık)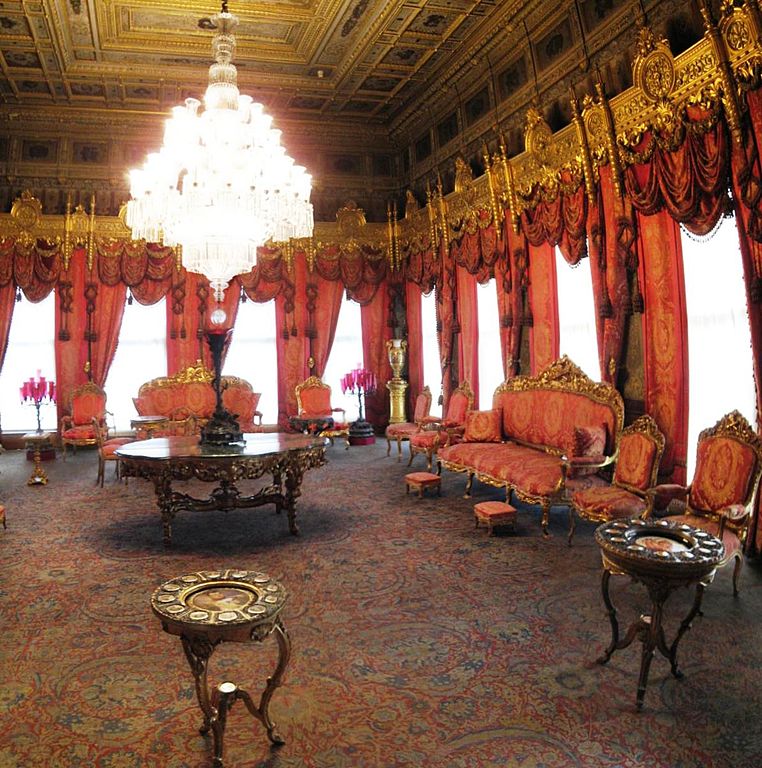 The State Rooms have seawards and landwards rooms. The seawards ones were used by grand viziers and ministers and landwards rooms were used by administrative staff. All of the rooms are extravagant and luxury ornamented.
9. Sultan's Bathrooms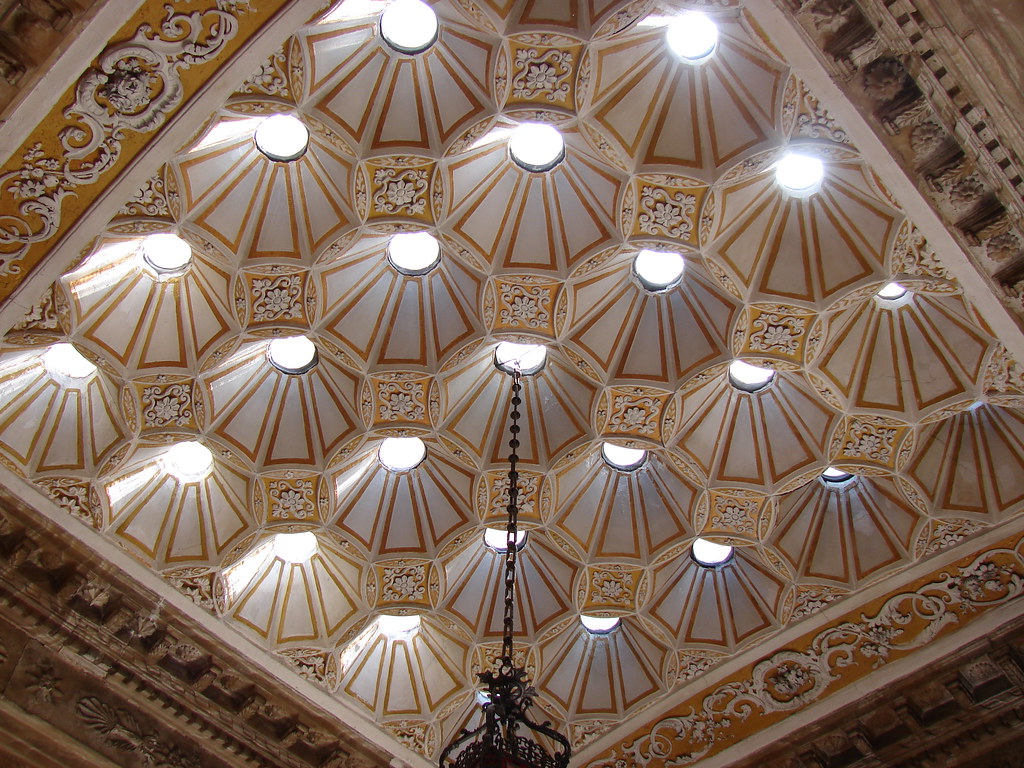 There are two bathrooms in the palace, the first one is in the main palace, decorated with marbles and the second one is in the Harem decorated in violet flowers.
10. Ataturk's Rooms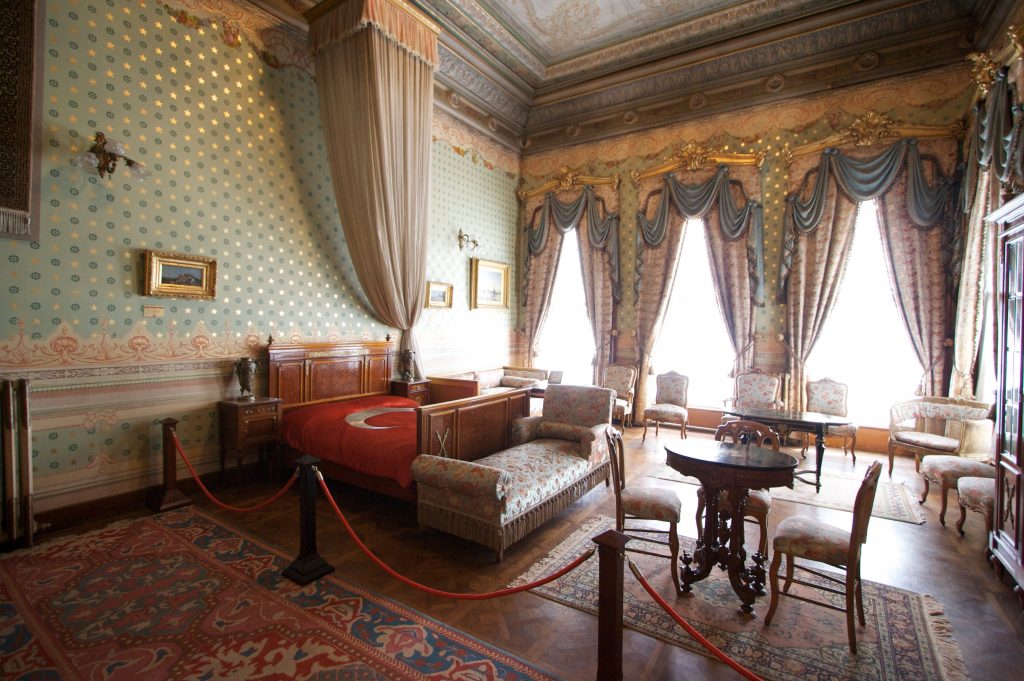 Mustafa Kemal Ataturk, the first president of Turkey Republic used Dolmabahçe Palace as his base in Istanbul. In 1938, at 9:05 am he died here in his bedroom from cirrhosis of the liver and all the clocks of the palace are set to 9:05 to symbolize his death. You can see his bed where the Turkish flag covers it completely.
11. Museum of Fine Arts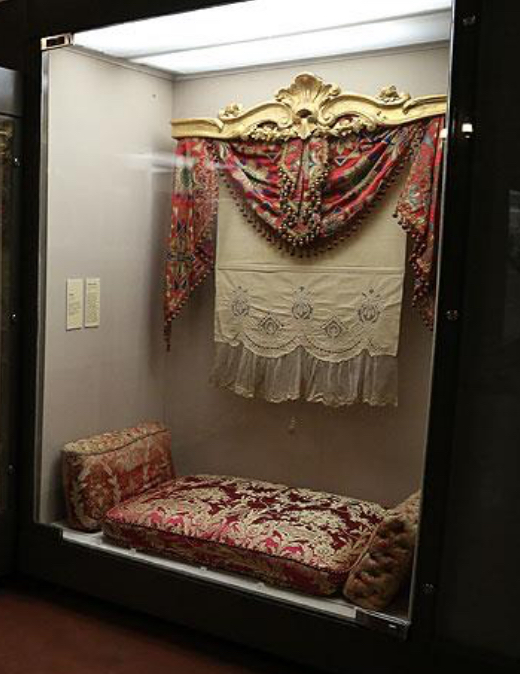 This museum is located in the east wing of the palace holding the late 19th and early 20th century's best collection. Works belong to Osman Hamdi bey- the first Ottoman Muslim painter whose paintings displayed abroad. The entrance is free.
12. Museum of Palace Collections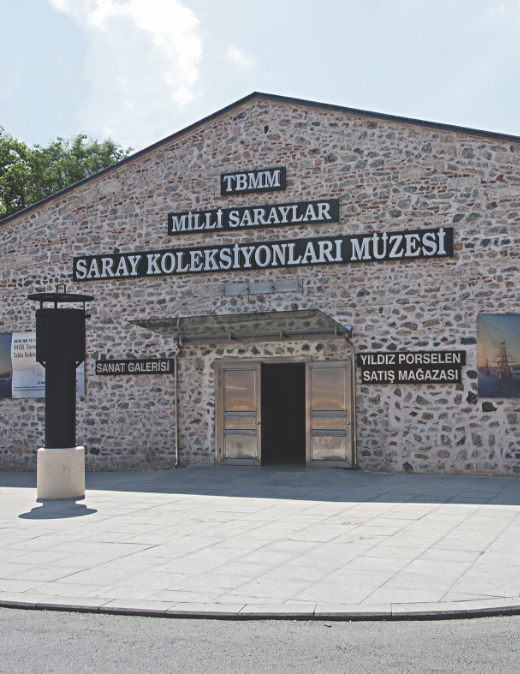 It is housed in the former kitchens of the palace and is situated in the eastern end of the palace with a separate entrance. It stores and exhibits 42.000 different items that belonged to the palace from bath slippers, toys and clothes of princes and princesses to sewing machines and delicate tea sets. Wandering among these palace belongings once used by the palace royal family and its residents will give you a clear picture of the luxury lifestyle of the Ottoman imperial family. The entrance fee is just 5 TL (1$).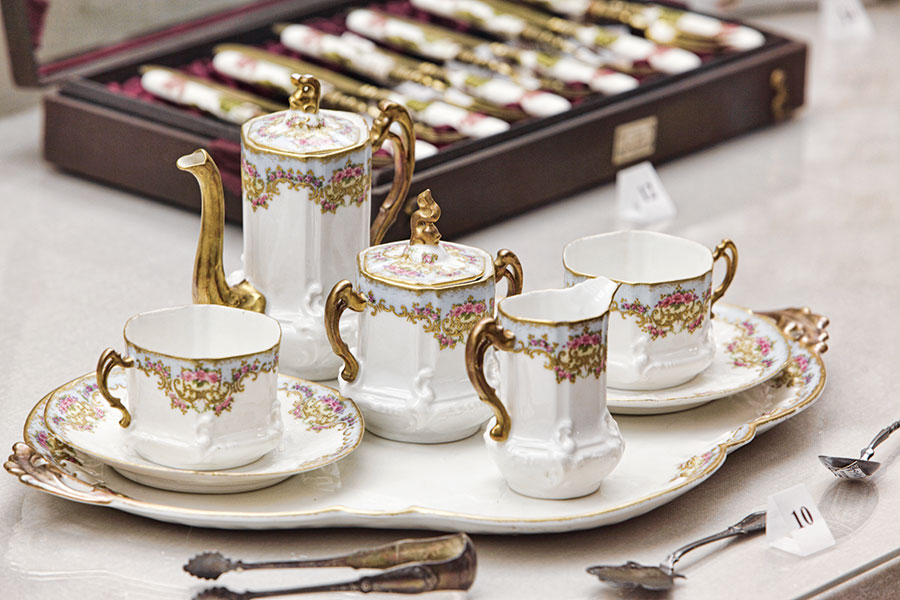 13. Bird Pavilion.
In the Bird Pavilion, once upon a time, all birds of the world were kept to show the privileged guests and residents of the Palace.
Who built Dolmabahçe Palace?
Armenian architects Garabet and Nikogos Balyan built the palace. The Balyans family members were all architects and shaped the modern view of Istanbul in the 19th century with lots of new luxury structures and mosques. If you want to follow their traces in the city, I would recommend seeing Bezm-i Alem Valide Sultan Mosque (Dolmabahçe Palace), Beylerbeyi Palace, Ortakoy Mosque, Çırağan Palace, Kuleli Military Lyceum, Selimiya Barracks, Nusretiye Mosque, Pertevniyal Valide Sultan Mosque, and many other buildings.
How do I get to Dolmabahçe Palace?
By tram
Dolmabahçe Palace is located near Kabatas stop on the Bagcilar-Kabatas Tramline. It is just one minute of walking from the stop. By this tram, you can come from Sultanahmet, Eminonu, Sirkeci, and Grand Bazaar and so on.
By ferry
From Üsküdar or Kadıköy which are on the Asian side, you can take ferries to cross the Bosporus and come to Beşiktaş or Ortaköy. The pier is just 3 minutes walking away from Dolmabahçe. You can use your İstanbul transport card to get on the ferry.
By bus
There is a bus stop Kabatas in a minute walking distance to Dolmabahçe. You can use bus numbers 27E, 29C, 29D, 41E to come from Sariyer, Maslak or Levent.
By metro
There is no metro near Dolmabahçe Palace but Taksim metro station is not that far. I usually walk from Taksim Square down to Dolmabahçe Palace. It will take 15 minutes. But you can also use a funicular line from Taksim to Kabatas.
By walking
As I mentioned above you can walk from Taksim metro, but if you are around Beşiktaş and Ortaköy, Yildiz Park, Beylerbeyi Palace or Maritime Museum, you can also walk to Dolmabahçe or you can take a cab for a short distance.
What are the Opening-Closing Times?
The palace is open every day from 9.00 to 16.00 except on Mondays.
What is the Ticket Price?
The entrance fee to the palace is 60 TL (10$) and an extra 40 TL for the Harem (6.5$). Museum Pass Card is not valid in the palaces.
 Do I need to book in advance to visit Dolmabahçe Palace?
There is not an online system where you can book in advance, you need to get your ticket from the ticket office inside the palace.
Will I Need a Guide at Dolmabahçe Palace?
Admission to the Palace is by guided tour only. The Museum administration provides you with a guide which is included in your ticket price. There is no extra cost for this. The guided tour takes 60-90 minutes with a maximum of 30-35 visitors.
What hotels are near Dolmabahçe Palace?
There are a lot of luxury and average-price hotels according to every budget. You can stay around Beşiktaş, Ortaköy or near Taksim Square from where you can walk to the palace.
1. Germir Palace Hotel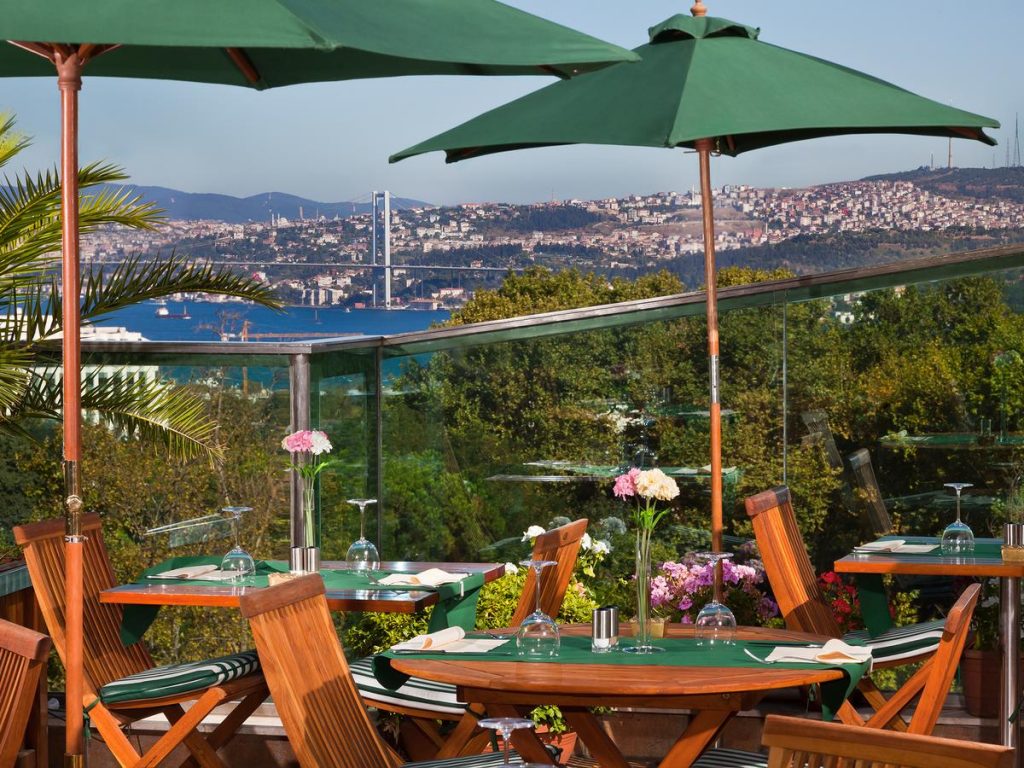 It is the nearest hotel to Dolmabahçe Palace and very close to the Havaist bus station which goes to Istanbul Airport. The staff is helpful and the hotel is clean.
Address: Kocatepe, Cumhuriyet Cd. No 7
2. Swissotel the Bosporus Istanbul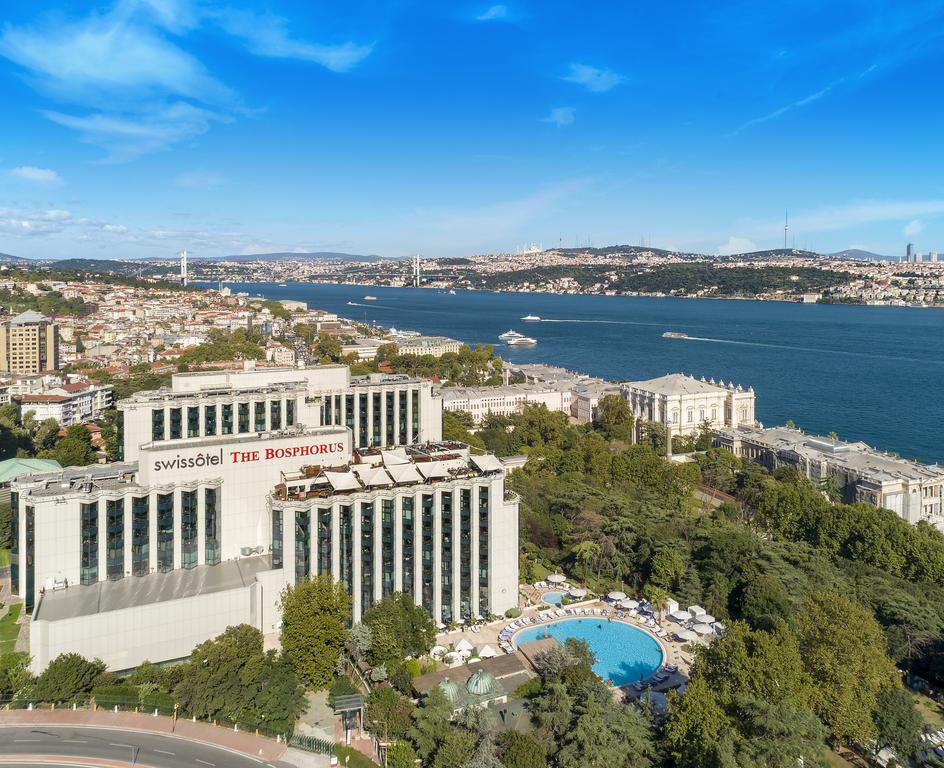 This is a five-star luxury hotel with every kind of facility, excellent breakfast, clean and wide rooms and professional staff. The location is very central and near the palace.
Address: Visnezade Mah, Acısu Sokaği NO 19, 34357 Beşiktaş/İstanbul
3. The Ritz Carlton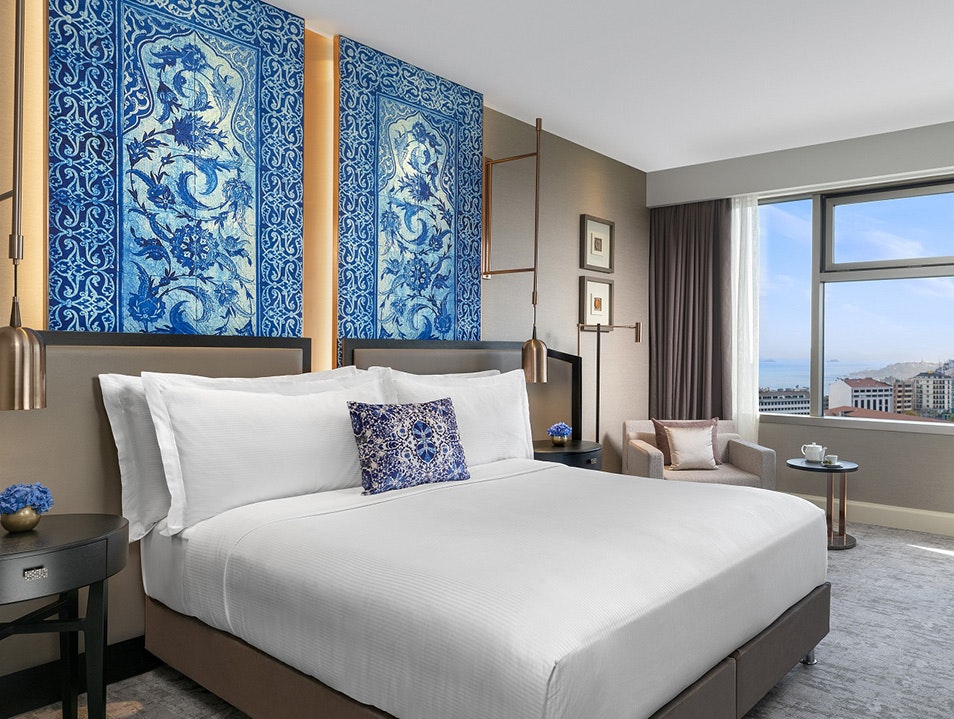 Ritz Carlton is also a five-star hotel with a high-quality service. The view of Istanbul is amazing. Rooms are comfortable, clean, modern and new. You will never regret staying at this hotel.
Address: Harbiye Mah., Askerocağı Cad, Süzer Plaza No: 6, 34367 Şişli/İstanbul
What restaurants are near Dolmabahçe Palace?
1.Saat Kule Cafeteria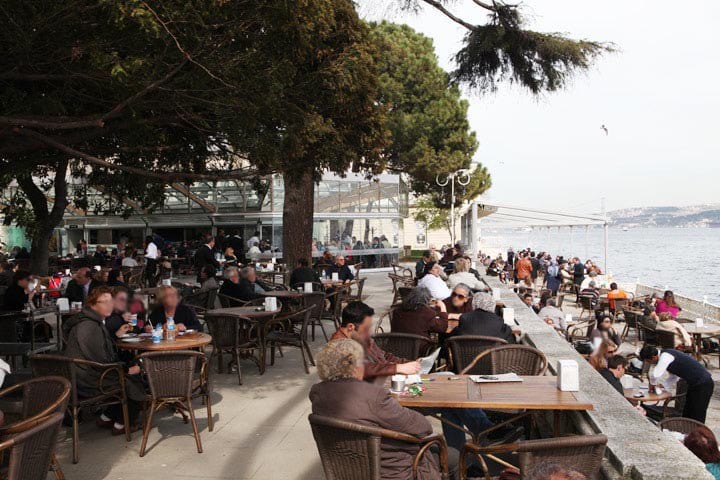 I advise this café only because it is the closest café to the Palace. After a guided tour for about two hours, you will need to sit in a café to recharge yourself and rest your feet. The café is located in the gardens near the entrance of the palace. I recommend to order just drinks, tea or coffee and enjoy the view of the Bosporus. Foodservice might come very late that you might wait up to 40 minutes. Just visit there to have a rest and drink tea or coffee.
Address: Vişnezade, Dolmabahçe Cd., 34357 Beşiktaş/İstanbul
2. Vogue Restaurant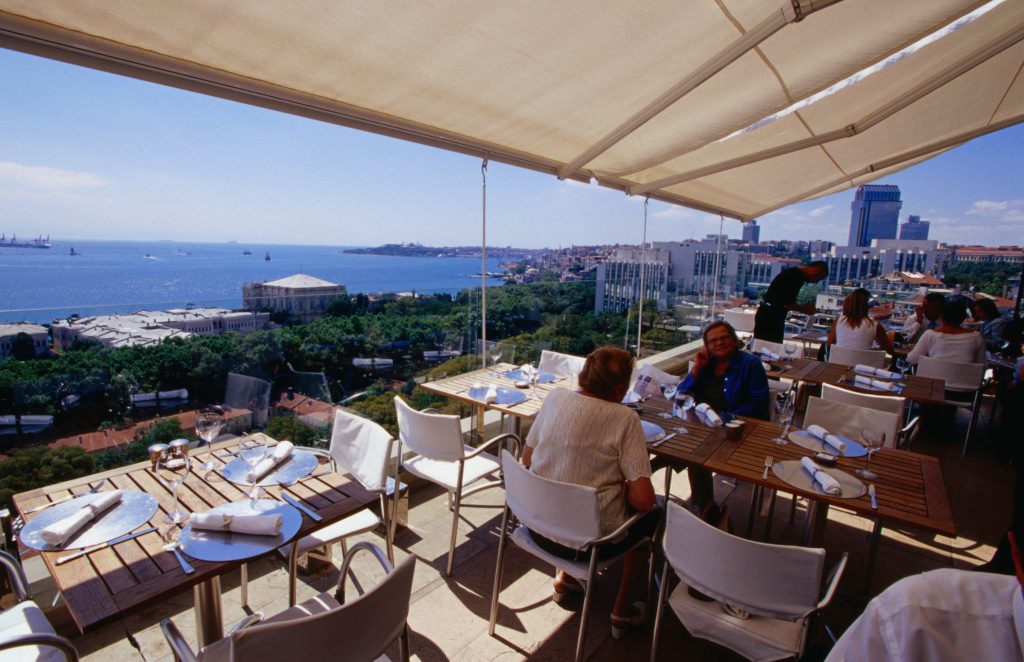 The location and the view of the restaurant are magnificent. Food is great with a generous portion and reasonable price. You might like to call and reserve a table before your visit because the restaurant is very centric and high demand.
Address: Vişnezade, Akaretler Spor Cad. No: 92 D: A BLOK, 34357 Beşiktaş/İstanbul
3. Ist Too Restaurant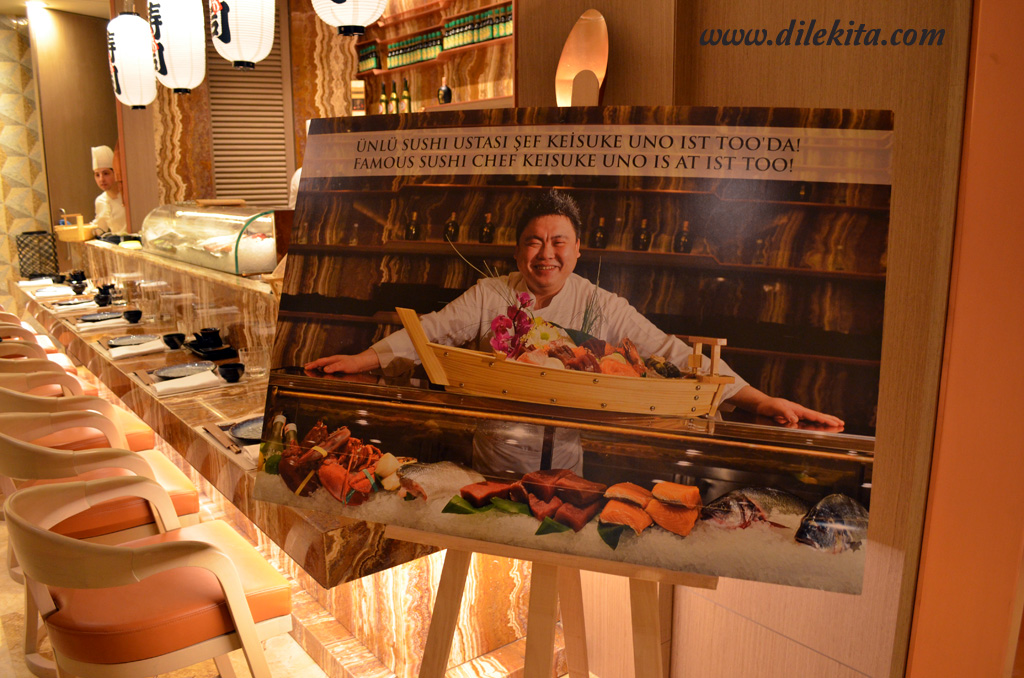 In this elegant restaurant, you can have an open buffet every evening with live music. In the buffet, you can find every kind of food and dishes. The price is 120 TL per person and you can have a great dinner here.
Address: Sinanpaşa, Hayrettin İskelesi Sk. No:1, 34353 Beşiktaş/İstanbul
What Attractions are Near Dolmabahçe Palace?
As the Palace is located in a very central place in Beşiktaş, from there you can walk to several attractions alongside the shore.
1.Beşiktaş and Ortaköy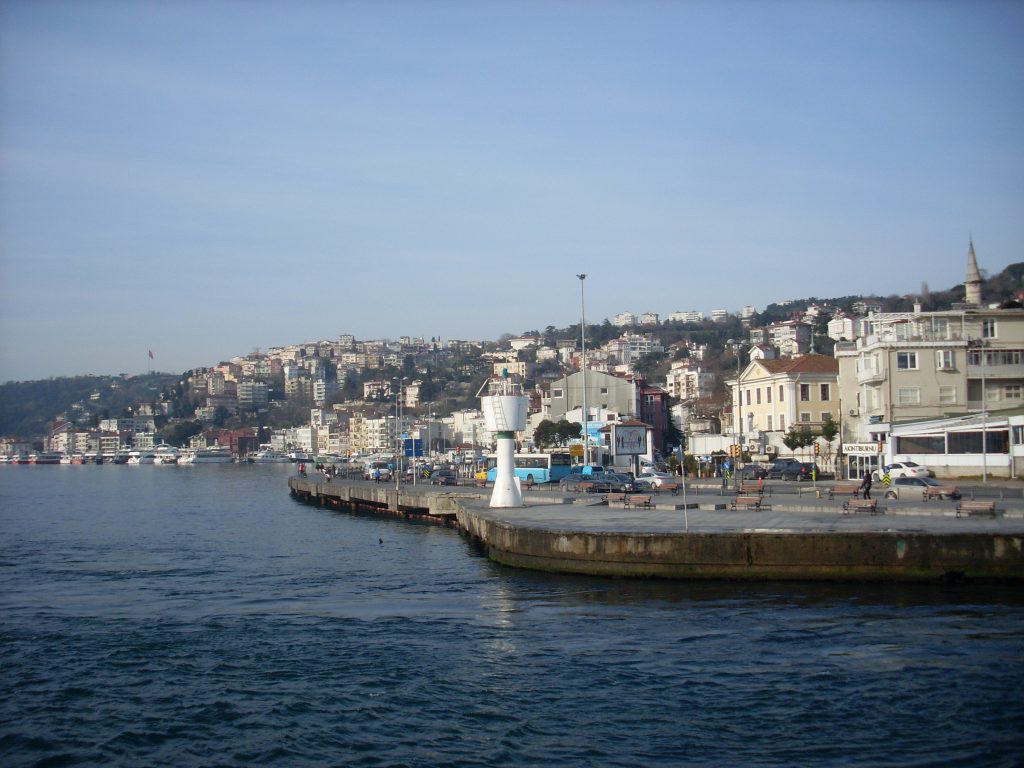 Beşiktaş and Ortaköy- these two suburbs are on the shore of the Bosporus and they are very important parts of the city. Beşiktaş was a main port of the Ottomans in the past and today you can use the ferry from the Asian side to come to Beşiktaş. İn the last century of the Ottoman Empire, Beşiktaş and Ortaköy were clutched with the luxury villas and palaces of Ottoman sultans, princes, and princesses. Nowadays, this zone has the highest number of universities and naturally is crowded with students.
Ortaköy which means "Middle Village" has a lot of upmarket cafes, restaurants, designer shopping center and luxury hotels. It sees Bosporus Bridge and the zone is famous for 'Kumpir' street food where you can find tens of Kumpir fast food restaurants side by side in the same place. İn the evenings, all young Istanbulins are gathered here and even you cannot find an empty place to eat your food.
Kumpir is prepared from a big baked potatoe carving inside of it and stacking with olive, sausage, salads, corns, pickles and tomatoes and so on. There is a range of food selection which you can select what to add what not to add. It is very tasty and healthy despite its high calory. Anyway, you can experience going 'Kumpir' zone to feel the young air of Istanbul and taste this famous food. 
2. Ortaköy Mosque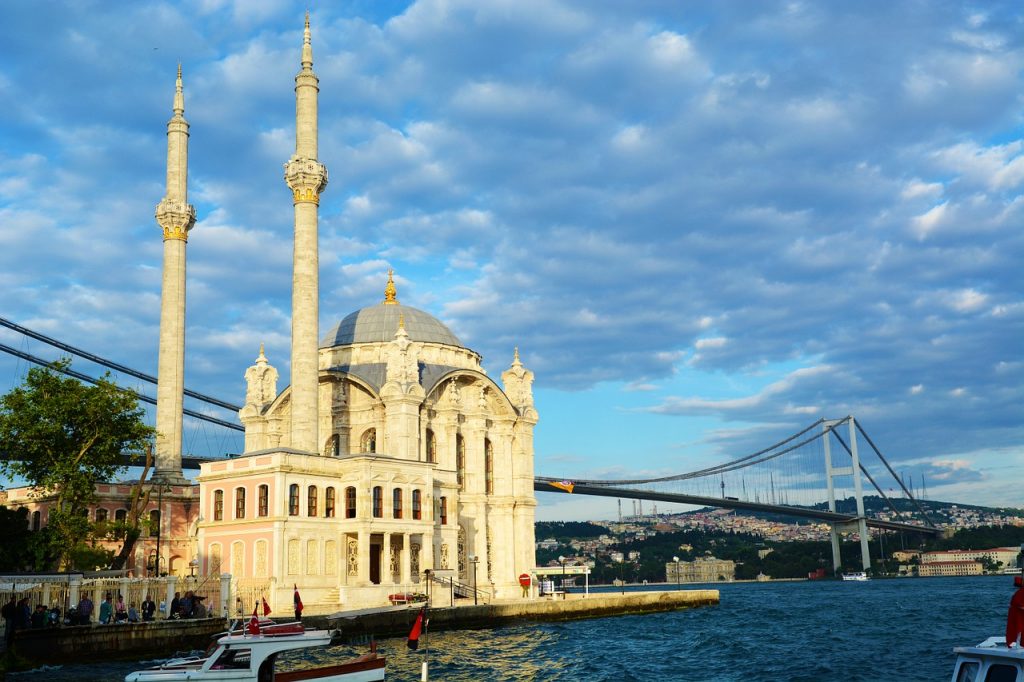 This mosque has been also built by the same architects – the Balyans family in 1854, a year after finishing Dolmabahçe Palace. It is located at a very edge of Bosporus water that people say it has been built to stand there as "Mashallah" and protect Bosporus from the evil eyes (Nazar boncuğu). Its style is heavily mixed, but there are genuinely baroque decorations with great dome arches.
3. Çırağan Palace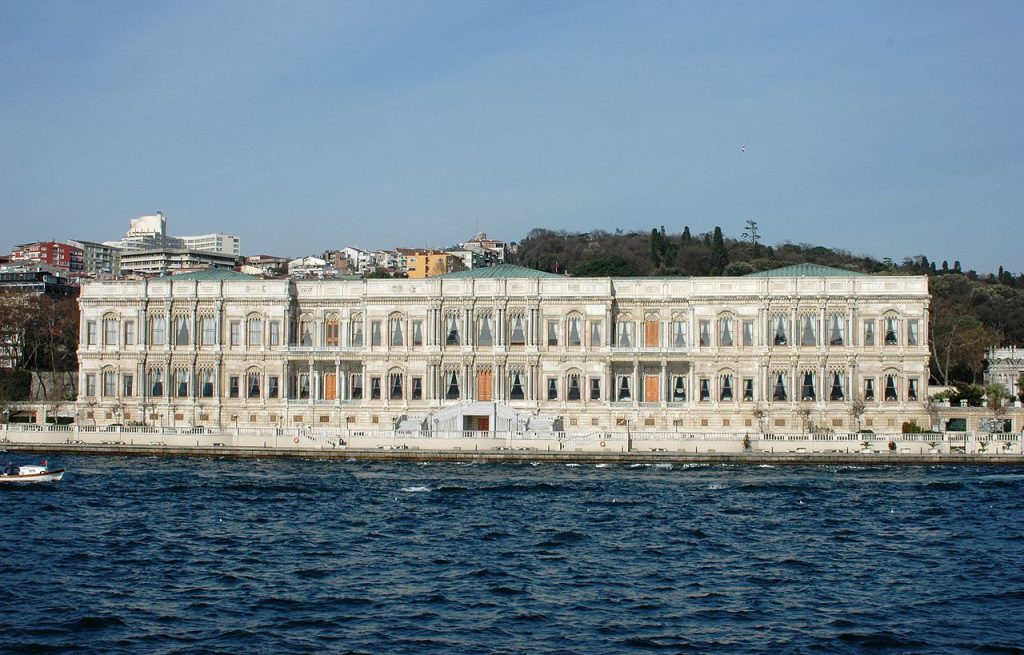 Sultan Abdulaziz ordered to build this palace in 1855 as a monument to his reign. The palace got its name from hundreds of torches that were lit in the royal gardens during the festivals. The architect is Nikogos Balyan from the Balyans family. Sultan Abdulaziz lived very short in the palace before condemning it to be too damp to live in. Abdulhamit II, the sultan after Abdulaziz was born in this palace.
The original doors of the palace were given as a gift by Sultan Abdulaziz to Kaiser Wilhelm and you can see them in Berlin Museum today. In 1986, Kempinski Hotel Group rented the palace from the state for 49 years which was in a desperate situation, renovated it and started to function as a luxury hotel. You can drink your tea or coffee or have a nice dinner in its restaurant with a great Bosporus view.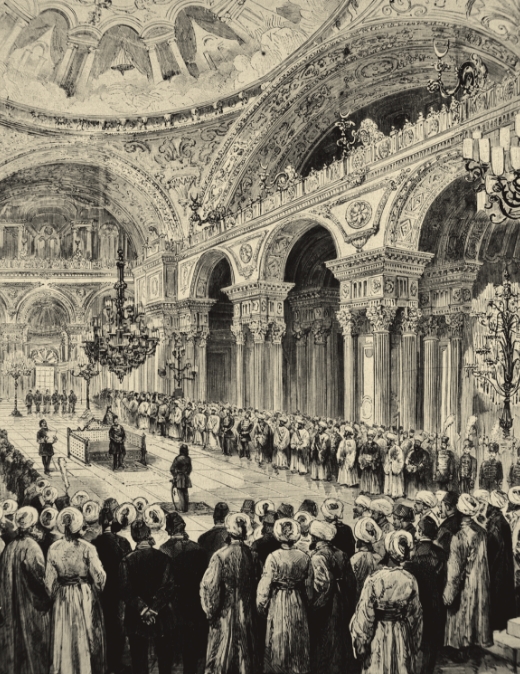 Overall, I strongly recommend reserving a separate day for Istanbul's imperial palaces and at least visit four of them, starting from Dolmabahçe Palace to Yildiz Palace, Beylerbeyi Palace, and Çırağan Palace. As far as I know, there are more than 10 palaces but I tried to enlist the most important ones that you can manage visiting all in one day.
If you are going to stay for a long, then you can visit all of them. Only Dolmabahçe Palace will take a half-day to visit it because you should see it as a big complex with its gardens, Harem, pavilions, museums, and cafeteria. The guided tour takes 60-90 minutes while walking in the gardens and visiting the museum might take more 2-3 hours.
Last note, despite their luxury, all these palaces usually give me a glimpse of sorrow and disappointment since they symbolize literally the end of the Ottomans. Most of them pushed the state budget hard, and they were built with foreign loans and credits that hastened the collapse of the empire. Therefore, it is important to see those palaces to feel the pride of the captains of the sinking ship.