Turkey is all about kebab. Istanbul is where you can find the best. I handpicked "11 Best Kebab Restaurants in Istanbul" today. 
11 Best Kebab Restaurants in Istanbul Today
1 – Bayramoğlu Döner Kebab
Located on the Asian side, Bayramoğlu Döner is an affordable restaurant that exclusively serves döners. It is unquestionably the premier döner kebab spot in Istanbul, with visitors going as far as taking a road trip to queue for a table or a takeaway sandwich. Despite its lack of sophistication, local celebrities and travelers frequently choose to dine there for lunch or dinner.
The meat–100% beef–is sliced quite thin, cooked on real wood charcoal, and served with traditional "lavash" bread, french fries, seasonal salad, and a hot bowl of soup on your request.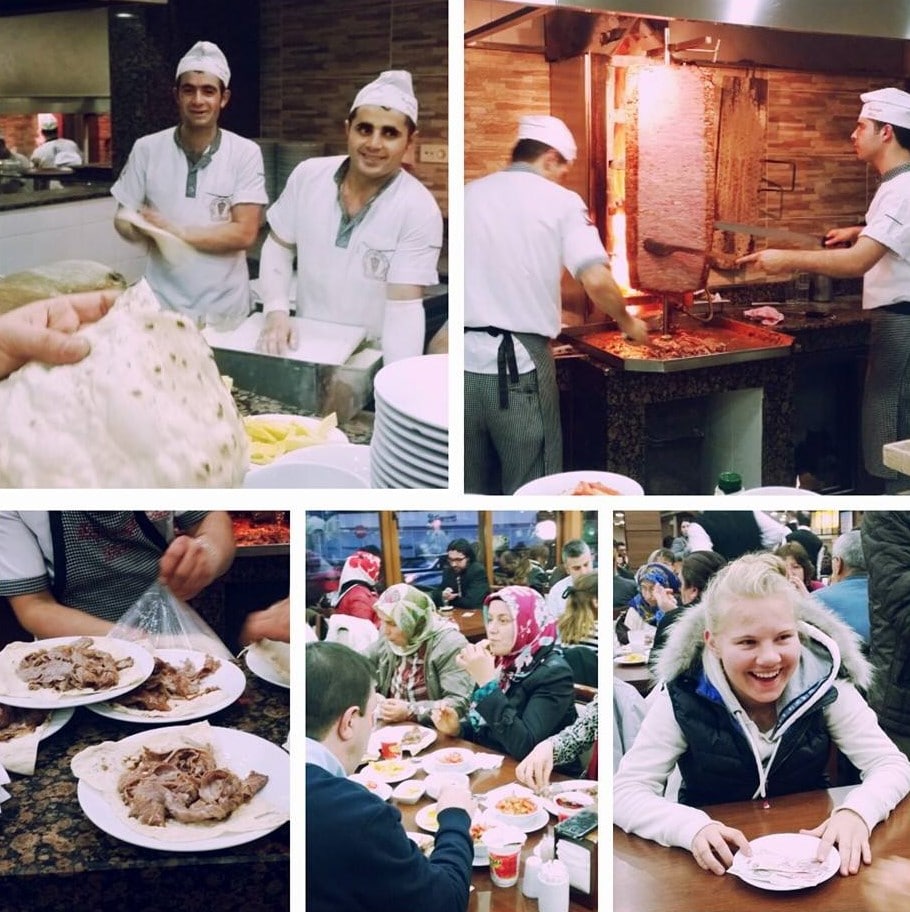 Address: Rüzgarlıbahçe, Cumhuriyet Cd. No:2, 34805 Beykoz/Istanbul
2 – Zübeyir Ocakbaşı
This restaurant, situated near Taksim square, is an "ocakbaşı," where guests sit around an open grill, which is the main attraction besides the quality.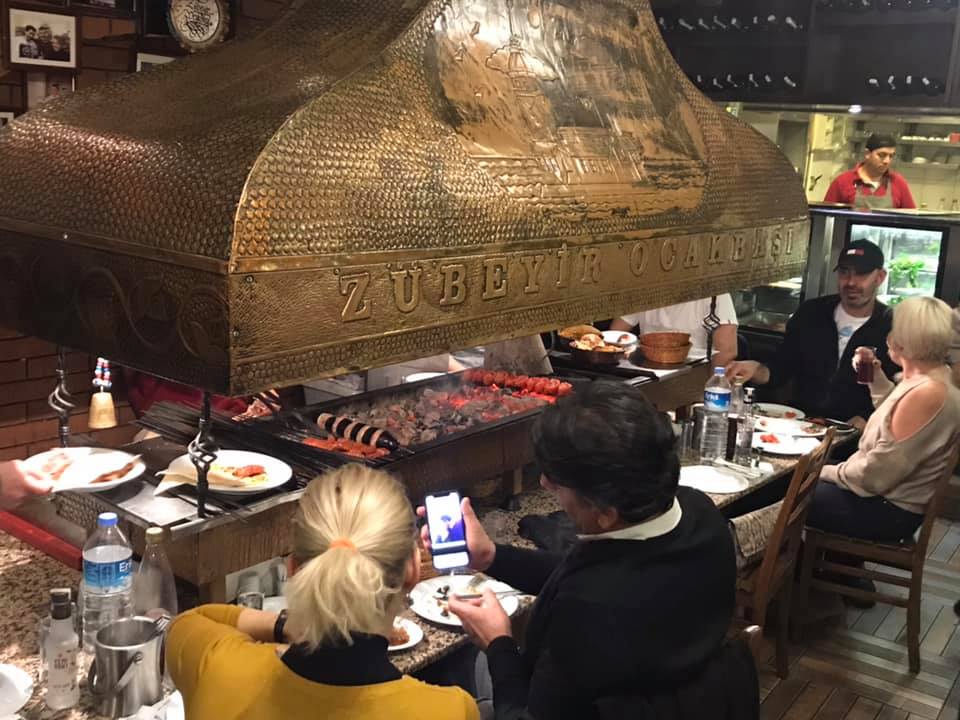 You may have to make reservations if you want to sit next to the grill as these seats are always the first to be occupied. There are many other ocakbaşı in the area, but this is one of the best.
Start your meal with Mezze, Turkish snacks. I recommend trying the Közlenmiş patlıcan (mashed grilled eggplant) and Gavurdağı salads. For the main course, try çöp şiş or Sebzeli Şiş Kebap, which consist of spiced, skewered meat and vegetables. Don't forget to order some cold Raki, a Turkish beverage, to complement your meal.
Address: Şehit Muhtar Mahallesi Istiklal Caddesi Bekar Sokak No: 28/ Istanbul
3 – Hamdi
Hamdi is more of a tourist establishment, located in a historic neighborhood close to the main sights of Istanbul. This restaurant was opened in 1960 and is located at the top of a building, next to the Spice Bazaar, with an amazing view of the city. It is lavishly decorated and sprawls across three floors with plenty of seating available on each floor.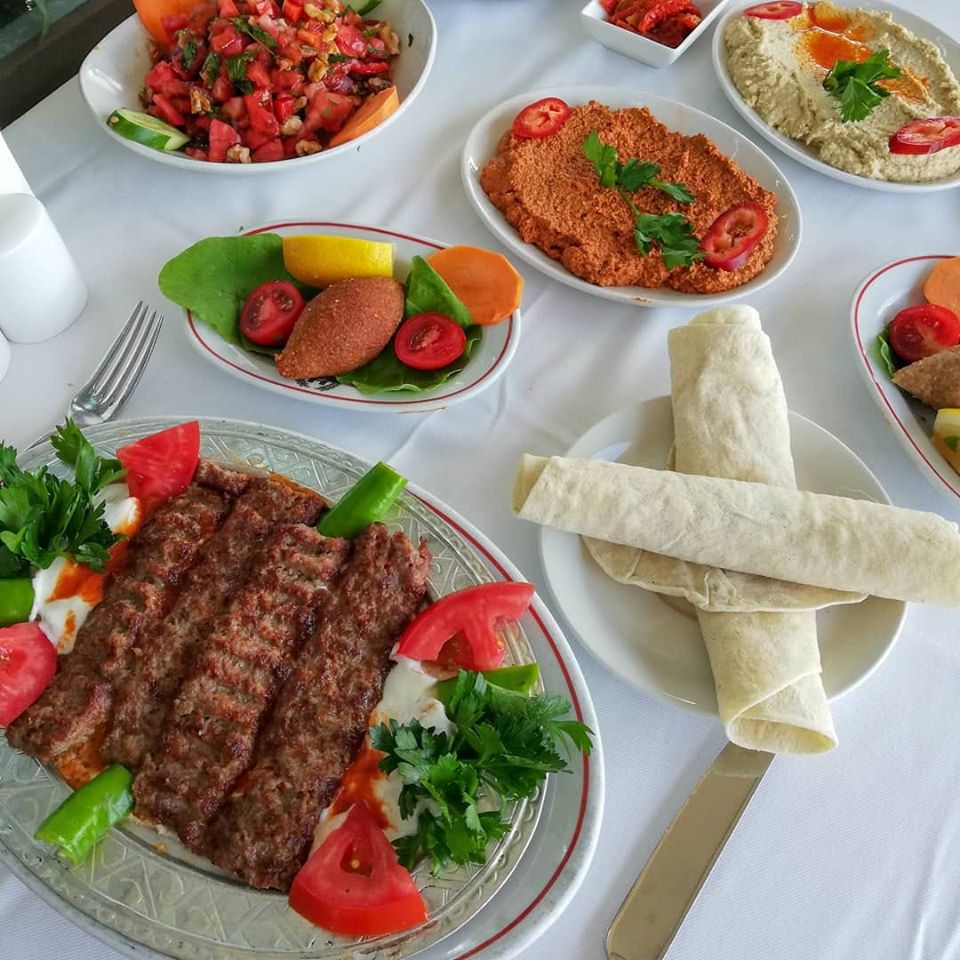 Address: Tahmis Caddesi Kalçın Sokak No: 17 Eminönü-Istanbul
4 – Beyti
Located in Florya, an upscale residential neighborhood close to the old Istanbul Atatürk International Airport, this is one of the oldest kebab restaurants in Istanbul, with 11 dining rooms of various sizes plus a terrace. The building was designed with a modern architectural style, and the interior decor was inspired by art from the Turkish Ottoman era.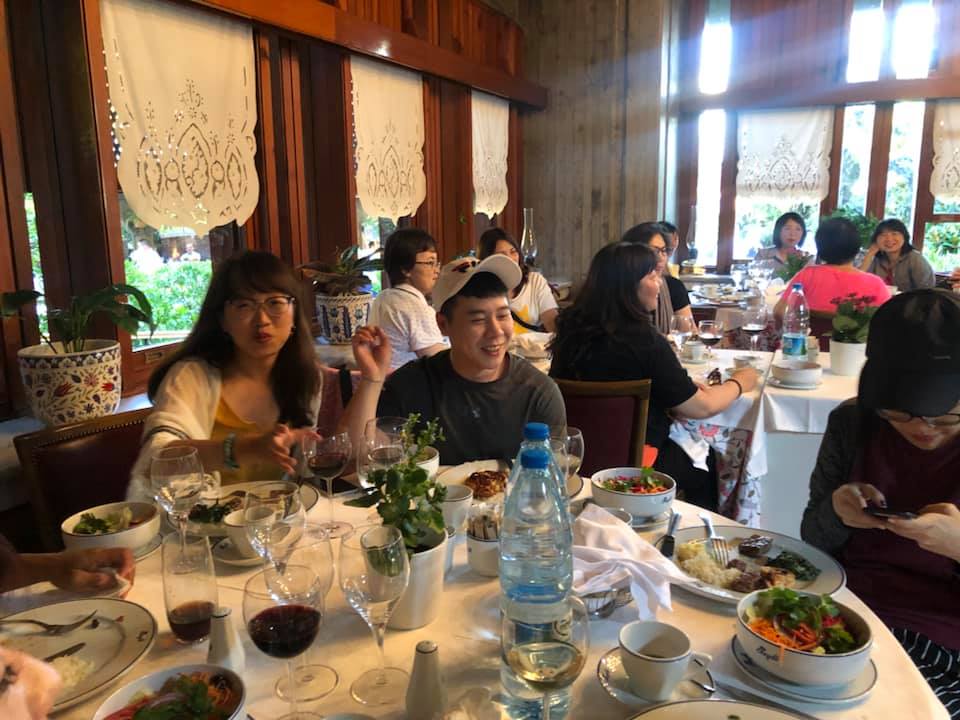 This place is worth the visit though it's a bit farther from the city's center and it's more luxurious and expensive than average classical restaurants. Try the Beyti Kebab, the restaurant's specialty.
5 – Adana Yüzevler Kebapçısı
Located in the trendy Etiler district, this is the perfect place to try the tasty Adana kebab. The restaurant was named after the city of Adana, the owner's home town and the origin of the cuisine sold here. This restaurant has a cozy atmosphere, and the waiters are more than happy to help you with your order. There is also a lot of outdoor seating available.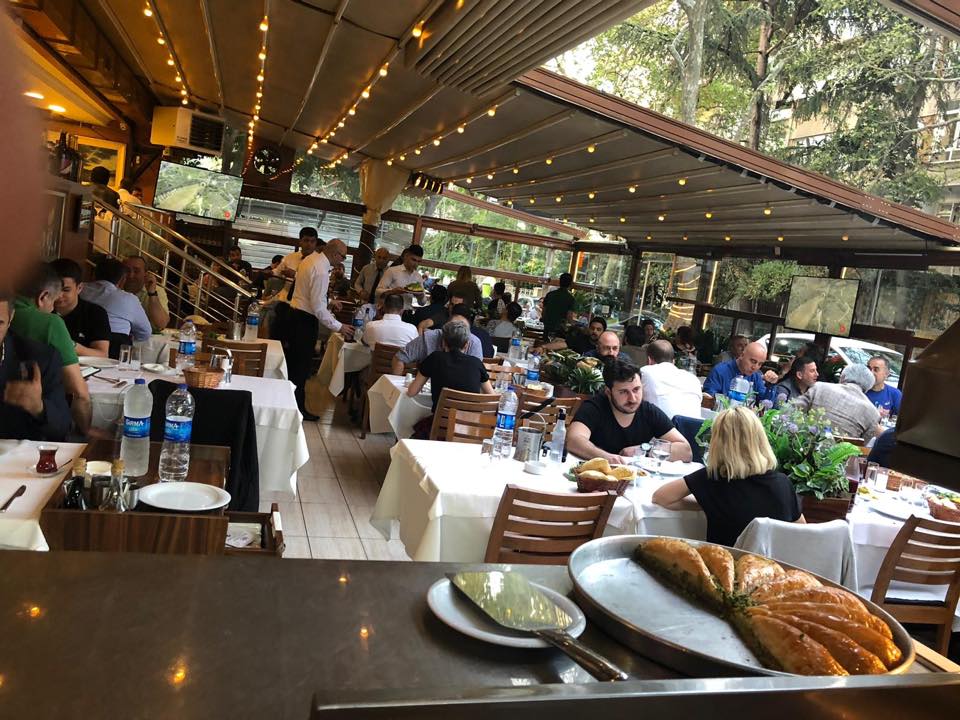 Address: Etiler, 70, Nispetiye Cd, 34337 Beşiktaş/Istanbul
6 – Şehzade Cağ Kebap
Cağ Kebab, originating in the eastern Anatolian province of Erzurum, looks like a horizontal döner but tastes even better. This little restaurant serves only Cağ Kebabs, marinated lamb in a sauce with basil, pepper, and onions, and cooked horizontally.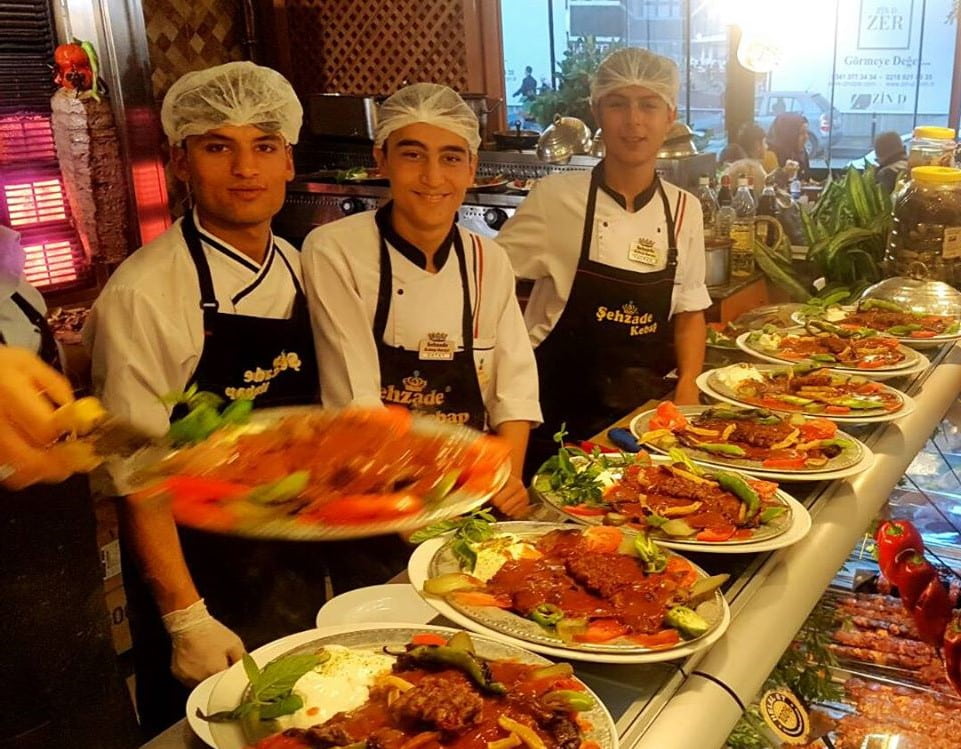 The skewers are served as soon as they are ready. Imagine a plate of tender, crispy bites, served on warm lavash flatbread. This is a kebab for major meat lovers.
Address: Hoca Paşa, Hoca Paşa Sk. No:6 D:4, 34110 Fatih/Istanbul
7 – Çiya Kebap
Çiya is one of Istanbul's finest kebab restaurants. Its menu lists some great kebab dishes and regional specialties from Turkey's southeast region, the country's kebab central.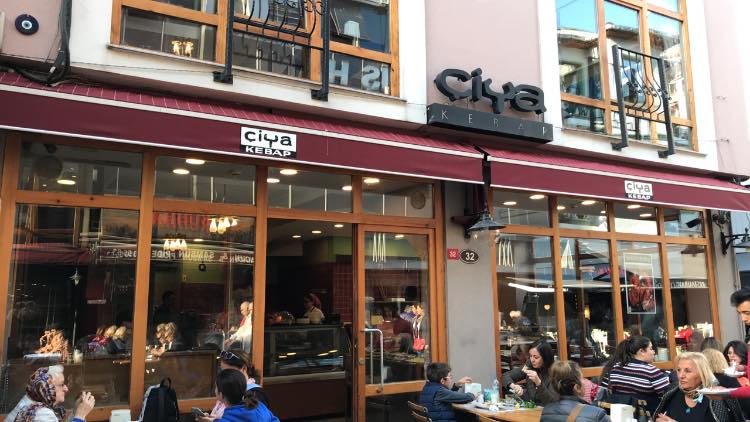 Fistik kebabs with minced lamb and chopped pistachios and Hashasli kebabs with poppy seeds are two must-tries. Some seasonal kebabs–such as grilled quince, loquats, or cloves of fresh garlic–are simply wonderful.
Address: Caferaga Mah, Güneslibahce Sk. 48/B Kadiköy-Istanbul
8 – Antiochia Restaurant
This classy, cozy restaurant is located in a culturally bohemian neighborhood and serves food from Turkey's southern Hatay region. Antiochia is known for its simple, recognizable meat dishes that are dialed up more than a few notches.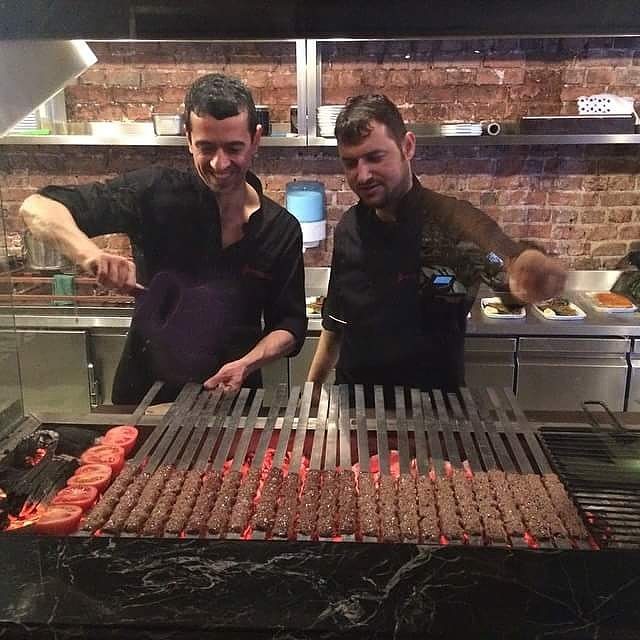 Şiş Kebab is a term referring to a plate of marinated, skewered beef cubes, grilled over a charcoal flame. There are thousands of şiş et skewers on the grill on any given evening in the "Beyoğlu" region, but none are quite as tender or succulent as those at Antiochia. Their minced meat Dürüm wrap, served with onions and tomatoes, is among the best in the city.
Address: Asmalimescit Mah, General Yazgan Sok. No: 3, Beyoğlu Istanbul
9 – Mabeyin Restaurant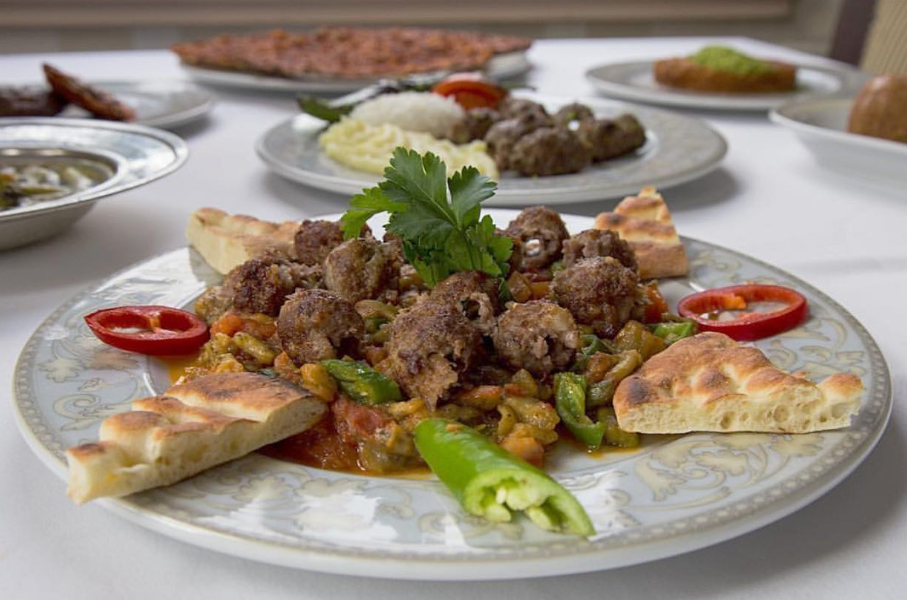 Mabeyin is a restaurant housed in a beautifully restored 19th-century mansion. It boasts elegant interior design and offers earthy and intricately spiced cuisine inspired by Turkey's southeast and the Middle East. The restaurant includes seven stylish dining halls and a vast garden adorned with centuries-old pine and magnolia trees. Conveniently located, Mabeyin is just a short cab ride away from the Üsküdar ferry terminal.
Address: Kısıklı, Eski Kısıklı Cd. No:7, 34662 Üsküdar/Istanbul
10 – Kasap Osman
This establishment maintains an authentic kebab scene in a busy, dynamic city center. This is the place to visit for that unique döner taste. Every day around noon, chef and owner Osman starts grilling a mountainous pyramid of meat, which he carves into layers to make Iskender Kebabs.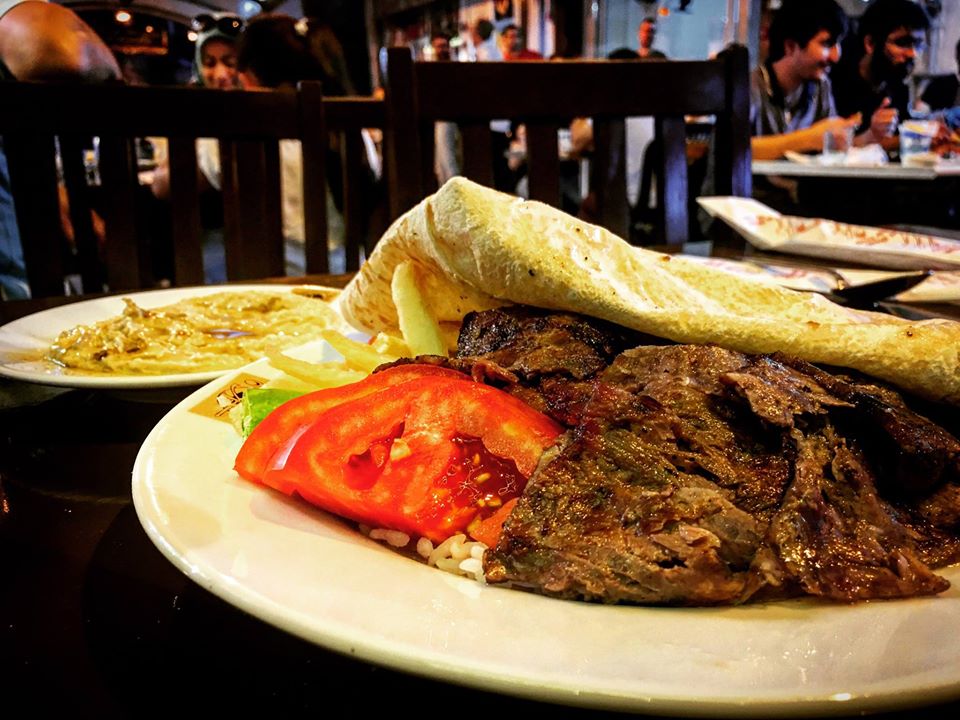 The cooked meat is laid over chopped flatbread and is garnished with peppers and tomatoes and dressed in a tomato sauce. The dish is then grilled in the oven, which crisps the bread and softens the garnish. It is doused with butter browned in a skillet with a quick dollop of yogurt on the side to finish it off.
Address: Hoca Paşa, Hoca Paşa Sk. 8/A, 34110 Fatih/Istanbul
11 – Siirt Şeref Büryan
This superb restaurant specializes in Büryan kebab, a Turkish version of Texas pit barbecue, in which the side of a small lamb is cooked slowly over coals in a deep hole in the ground. This results in a slice of exceptionally tender meat covered in a thin, crunchy layer of crackling.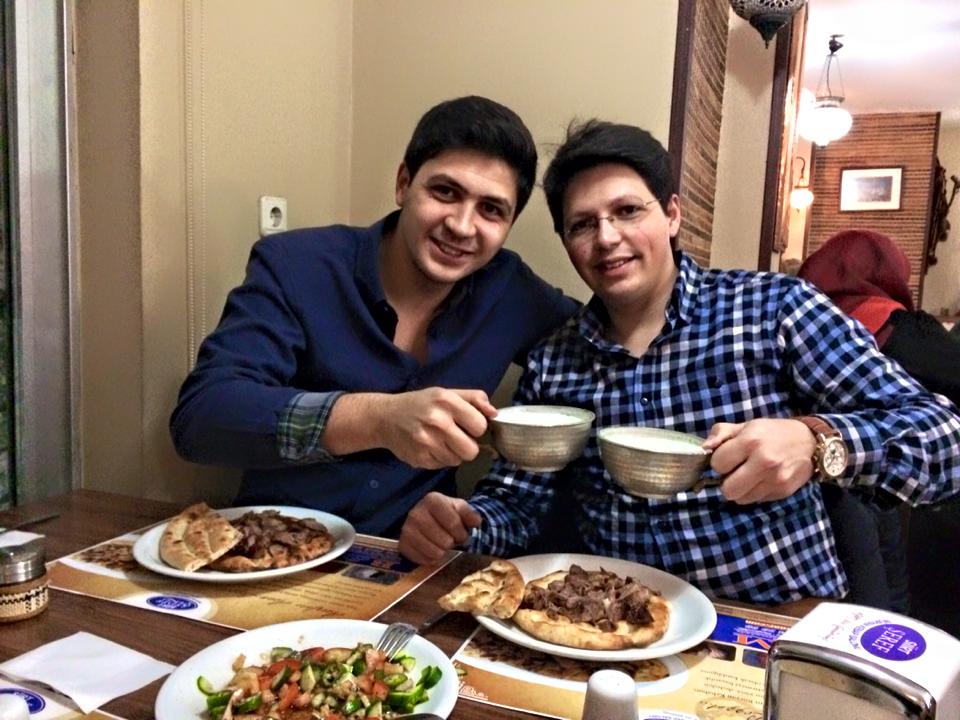 Remember to try the Perde Pilavi, a fragrant, peppery pilaf made with rice, chicken, almonds, and currants wrapped in a thin pastry shell and baked until the exterior is golden and flaky.