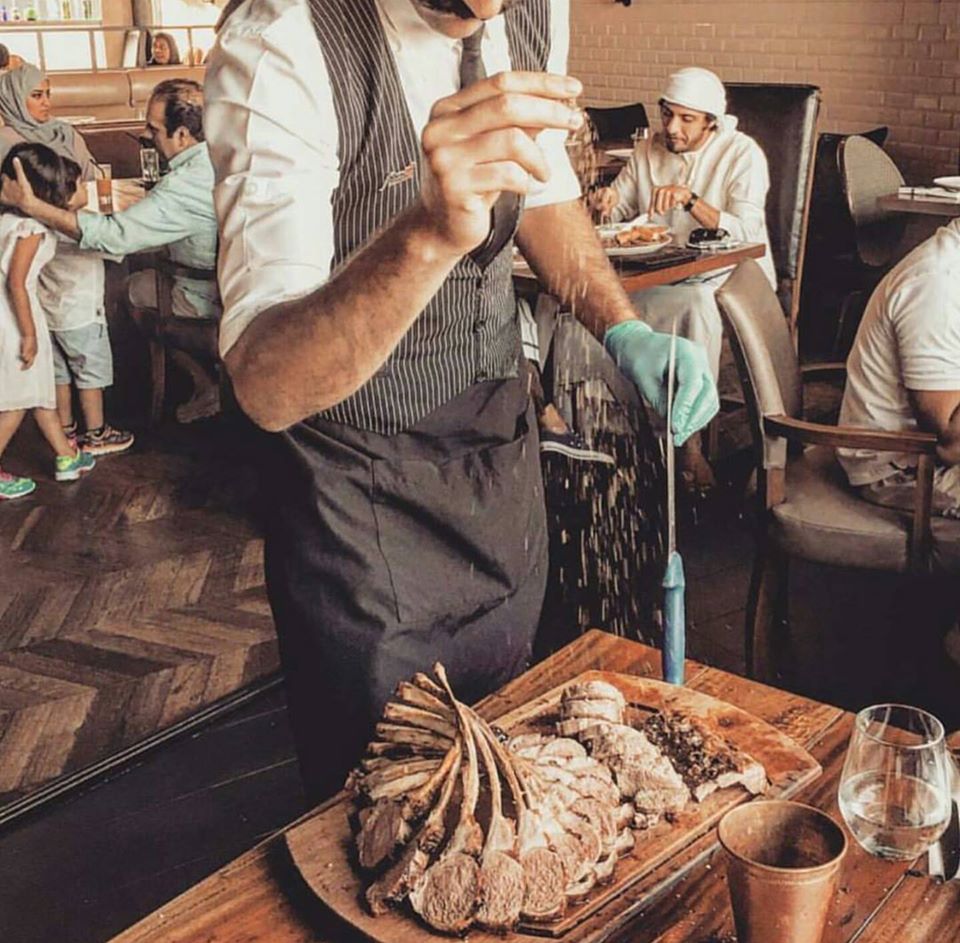 Kebab (or kebap), the famous Turkish dish, is likely the first thing that comes to mind when you hear "Turkish cuisine." Kebabs hold a really important place in the Turkish kitchen. The Turkish culture is centuries old, and kebab menus have expanded thanks to creative chefs who keep innovating the traditional dish.
"Kebabs" are meat, fish, or vegetable dishes, grilled or roasted on a skewer in a rotisserie. In Turkey, the kebap refers to dishes cooked over or next to a flame. They can be made from ground meat as well as other cuts of meat. Turkish kebabs are served on plates (known as porsiyon), in sandwiches, and even in wraps (known as durum). All of this and more is yours to discover in Istanbul!
This article contains a list of the best restaurants, including my favorites, although it's not easy to round them up since there are a lot of good ones from which to choose. I hope this will help guide you to the finest of them all!
1- Bayramoğlu Döner
Located on the Asian side, Bayramoğlu Döner is a simple, affordable restaurant that serves only döners. It is hands down the best döner kebab place in Istanbul, people make a road trip to wait in line to get a table or a sandwich to go. Although the place isn't at all fancy, it is nevertheless so popular that local celebrities and travelers often go there for lunch or dinner.
The meat–100% beef–is sliced quite thin, cooked on real wood charcoal, and served with traditional "lavash" bread, french fries, seasonal salad, and a hot bowl of soup on your request.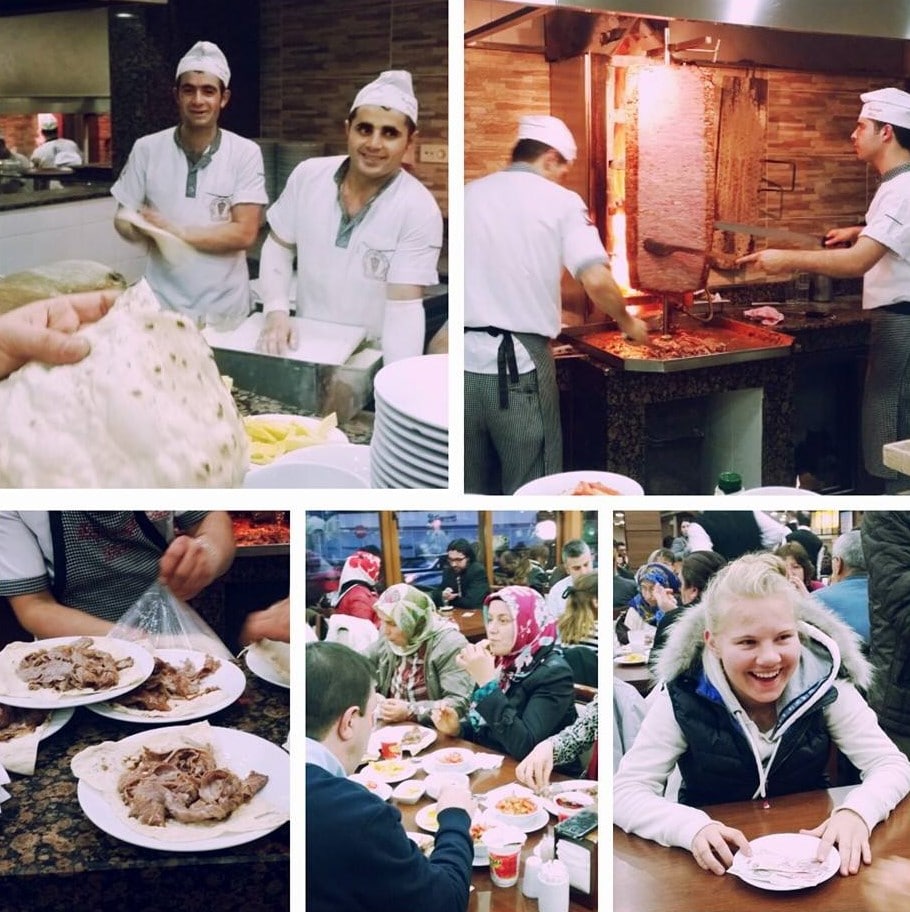 The meat–100% beef–is sliced quite thin, cooked on real wood charcoal, and served with traditional "lavash" bread, french fries, seasonal salad, and a hot bowl of soup on your request.
Address: Rüzgarlıbahçe, Cumhuriyet Cd. No:2, 34805 Beykoz/Istanbul
2- Zübeyir Ocakbaşı
Located near the Taksim square, this restaurant is an "ocakbaşı," meaning that guests sit around an open grill in the middle of the restaurant, which is definitely the main attraction of the restaurant besides the quality.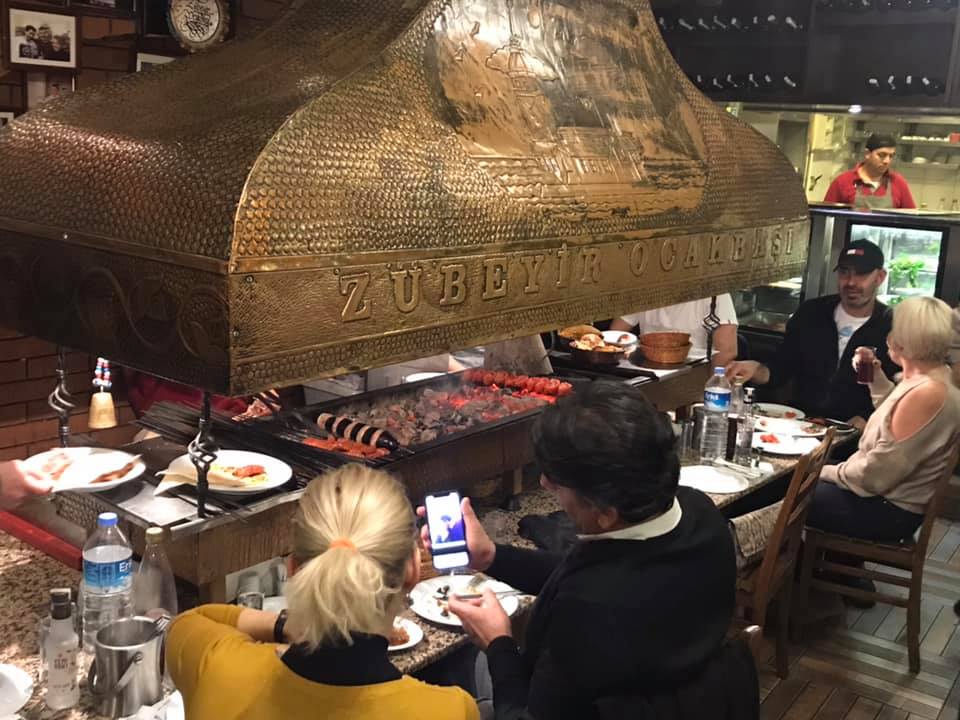 You may have to make reservations if you want to sit next to the grill as these seats are always the first to be occupied. There are many other ocakbaşı in the area, but this is one of the best.
Start your meal by ordering some Mezze, Turkish snack treats. I suggest you try the Közlenmiş patlıcan mashed grilled eggplant and Gavurdağı salads. For the main course, try a çöp şiş or Sebzeli Şiş Kebap, composed of spiced, skewered meat and vegetables. Be sure to order some cold Raki Turkish drinks to accompany your meal.
Address: Şehit Muhtar Mahallesi Istiklal Caddesi Bekar Sokak No: 28/ Istanbul
3- Adana Ocakbaşı Kurtuluş
Located in the Kurtuluş district, a cosmopolitan, middle-class neighborhood next to Taksim, is Adana Ocakbaşı, where you can enjoy grilled meat in an authentic atmosphere. This is another open-grill restaurant that gets quite crowded on evenings and weekends.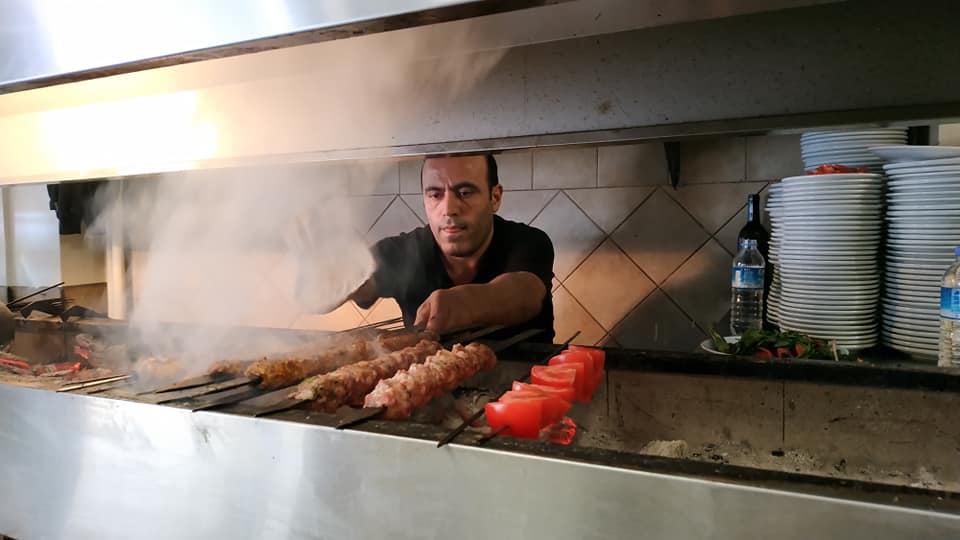 Socializing with other costumers as they sit at their tables is actually encouraged, so do not be surprised if this happens, and try to engage in the conversation and group activities, be they drunken sing-alongs or groups who are celebrating or cheering-on their favorite football teams.
Kebabs
Adana Kebab (spicy meat dish made with lamb or beef and grilled)
Lamb Shish Kebab (made with lamb, grilled hot and fast on skewers)
Küşleme Kebap
Çöp Şiş Kebap (roast-lamb dish of lamb on split bamboo skewers)
Kaburga Kebab
Patlıcanlı kebap (Grilled eggplant)
Sebzeli kebap (Grilled vegetables)
Address: Bozkurt, No:2, Baysungur Sk, 34375 Şişli/Istanbul
4- Hamdi
Hamdi is more of a tourists' establishment, located in a historic neighborhood close to the main sights of Istanbul. This restaurant was opened in 1960 and is located at the top of a building, next to the Egyptian Bazaar, with an amazing view of the city. It is lavishly decorated and sprawls three floors with plenty of seating available on each floor.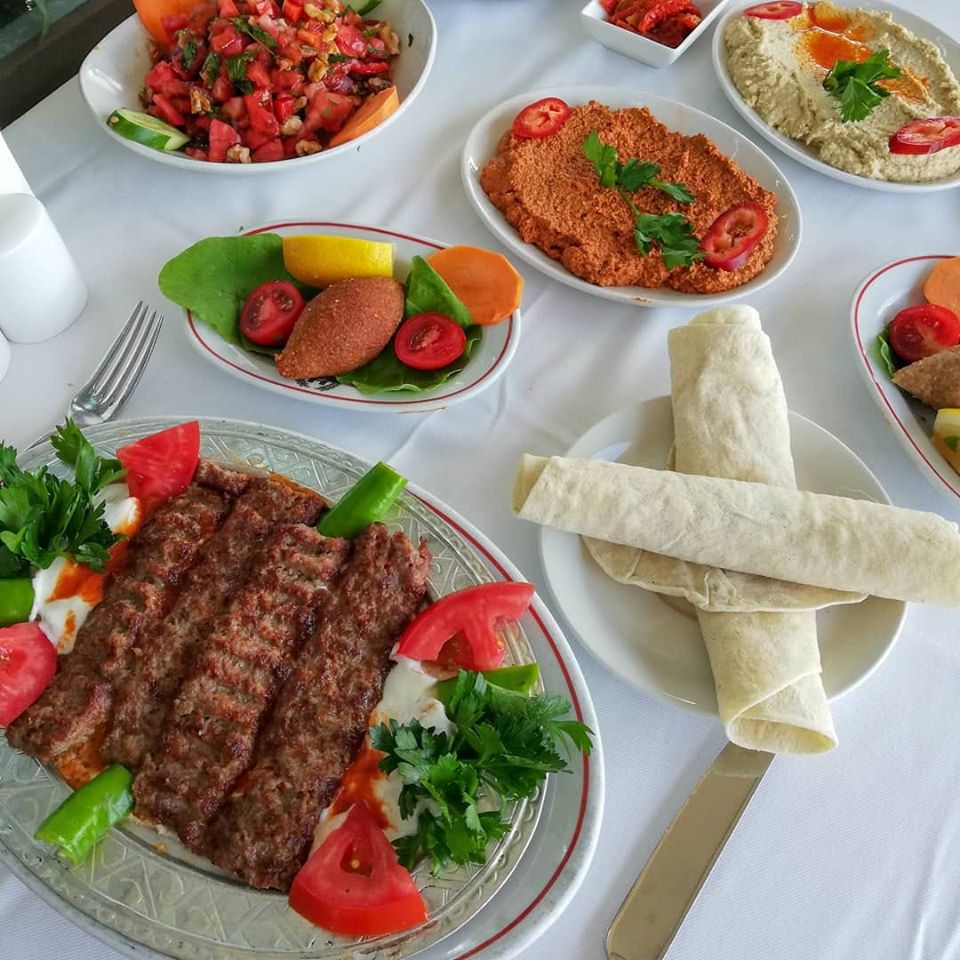 Kebab Courses
Urfa Kebab
Domatesli Kebab
Birecik Kebab
Oruk Kebab
Fıstıklı kebab
Haşhaş kebab
Alinazik Kebab
Altı Ezmeli Kebab (grilled lamb, condensed yogurt, roasted eggplant, garlic, butter)
Kuzu şiş Kebab (lamb served with onion and tomato garnished with grilled peppers and tomato)
Address: Tahmis Caddesi Kalçın Sokak No: 17 Eminönü-Istanbul
5- Beyti
Located in Florya, an upscale residential neighborhood close to Atatürk International Airport, this is one of the oldest kebab restaurants in Istanbul, with 11 dining rooms of various sizes plus a terrace. The building was designed with a modern architectural style, and the interior decor was inspired by art from the Turkish Ottoman era.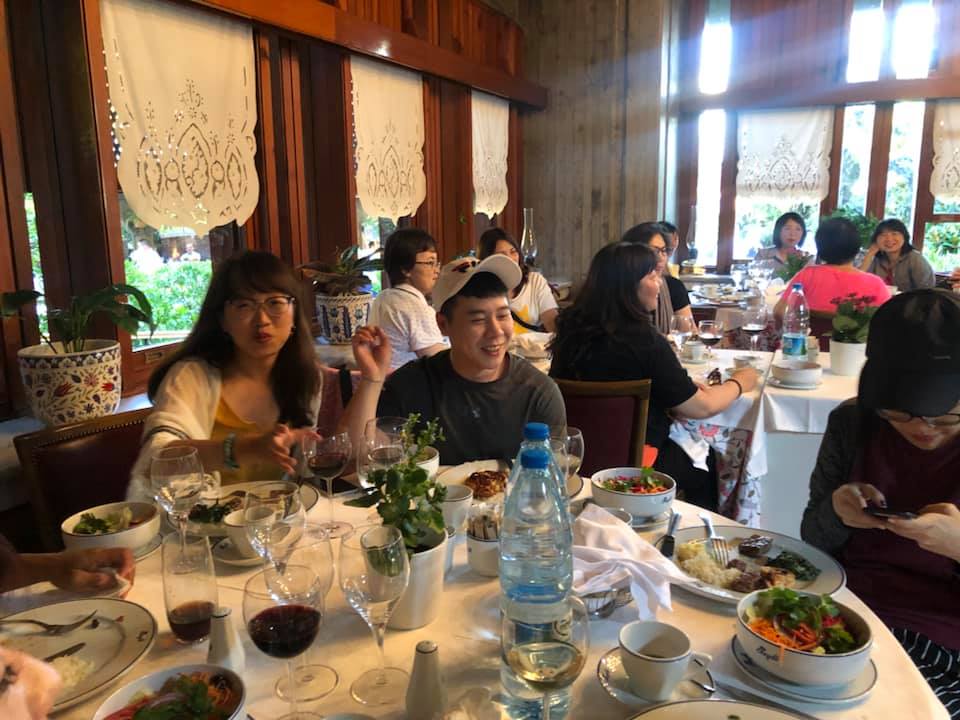 This place is worth the visit though it's a bit farther from the city's center and it's more luxurious and expensive than average classical restaurants. Try the Beyti Kebab, the restaurant's specialty.
Kebab Courses
Piliç ızgara & Piliç şiş (grilled chicken)
Kuzu şiş Kebab
Kuzu Çöp Şiş
Kuzu Tandir
Böbrek Izgara (grilled kidney)
Beyti Usulü Karışık Izgara
Kuzu Pirzola (lamb chops)
Address: Şenlikköy, Orman Sk. No:8, 34153 Bakırköy/Istanbul
6- Adana Yüzevler Kebapçısı
Located in the trendy Etiler district, this is the perfect place to try the tasty Adana kebab. The restaurant was named after the city of Adana, the owner's home town and the origin of the cuisine sold here. This restaurant has a cozy atmosphere, and the waiters are more than happy to help you with your order. There is also a lot of outdoor seating available.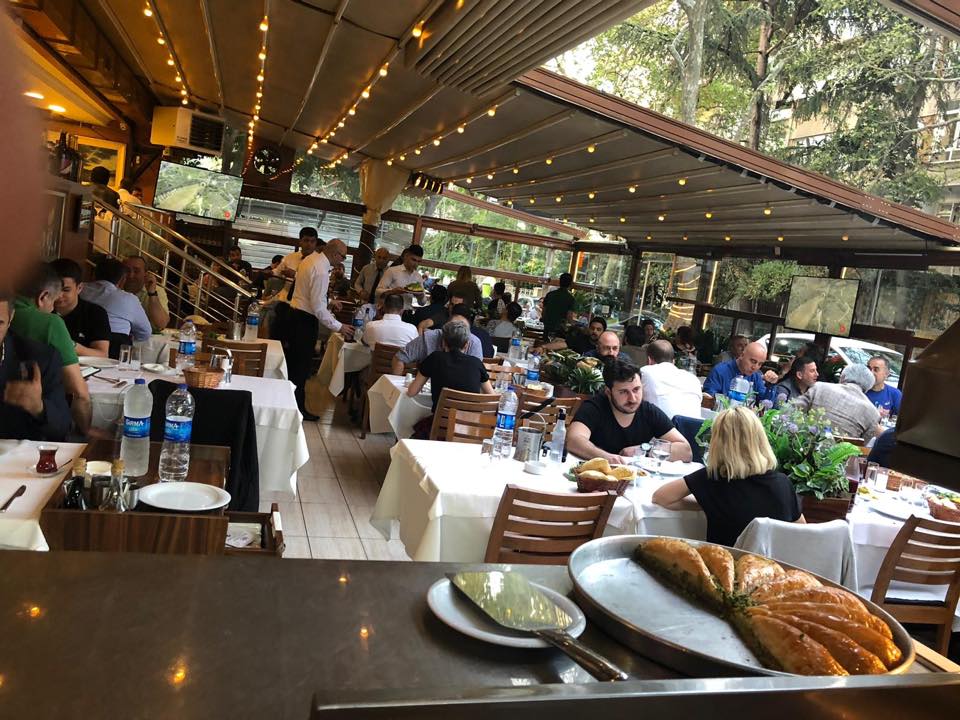 Kebab Courses
Adana Kebap (spicy/regular)
Adana Terbiyeli
Kuzu Külbastı
Kuzu Şiş (chopped grilled meat)
Küşleme
Kaburga
Pirzola
Beyti Sarma (stuffed vine leaves)
Karışık Izgara
Yoğurtlu Kebab (yogurt-dipped Kebab)
Patlıcan Kebab (eggplant kebab)
Çöp Şiş
Ciğer Şiş (grilled liver)
Tavuk Kebabı (grilled chicken)
Tavuk Şiş
Tavuk Kanat
Çıtır Kanat (Özel Soslu)
Tavuk Külbastı
Tavuk Izgara
Address: Etiler, 70, Nispetiye Cd, 34337 Beşiktaş/Istanbul
7- Şehzade Cağ Kebap
Cağ Kebab, originating in the eastern Anatolian province of Erzurum, looks like a horizontal döner but tastes even better. This little restaurant serves only Cağ Kebabs, marinated lamb in a sauce with basil, pepper, and onions, and cooked horizontally.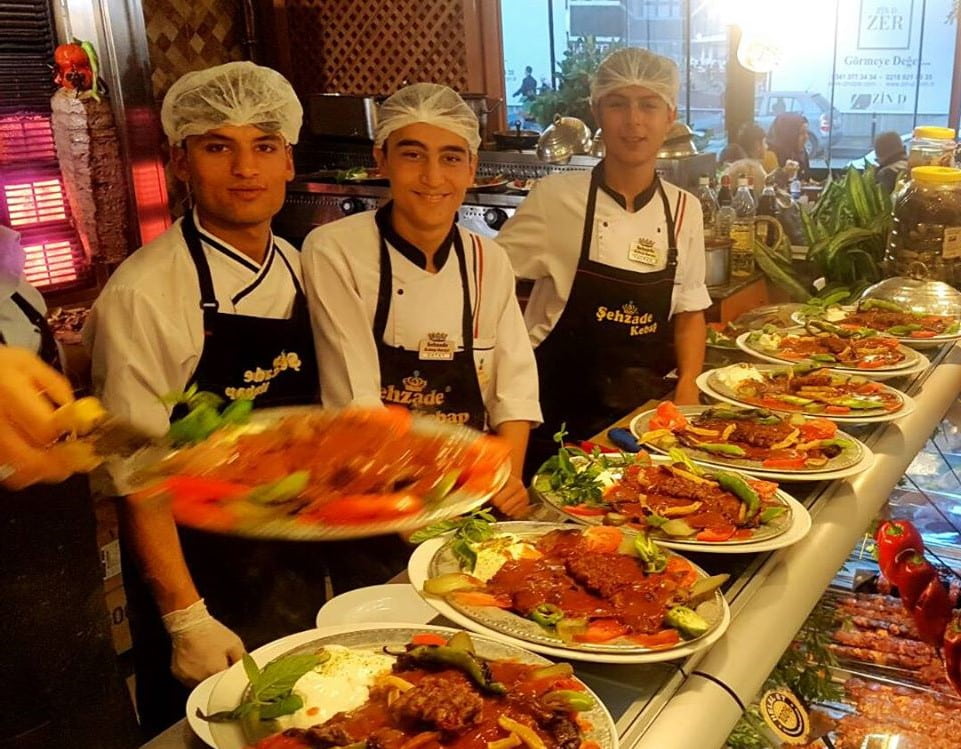 The skewers are served as soon as they are ready. Imagine a plate of tender, crispy bites, served on warm lavash flatbread. This is a kebab for major meat lovers.
Address: Hoca Paşa, Hoca Paşa Sk. No:6 D:4, 34110 Fatih/Istanbul
8- NUSR-ET
This is not necessarily a kebab restaurant, but we can hardly talk about Turkish meat dishes without mentioning Nusret Gökçe, the famous chef and butcher we all know as Salt Bae. Internationally well-known, Salt Bae also owns restaurants throughout the world, including places like New York, Miami, and Dubai.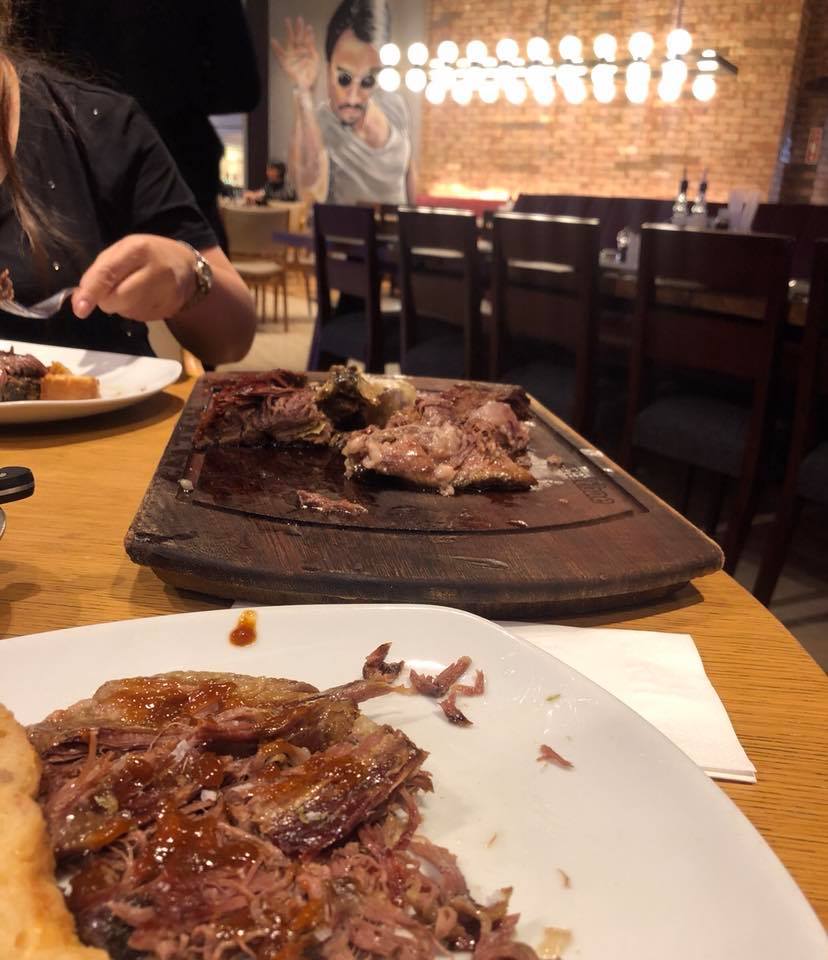 There are several Nusr-et restaurants in Istanbul, and their Turkish specialties are well worth the trip.
Starters
Beef carpaccio
Smoked beef
Smoked rib eye
Steak tartar
Jumbo shrimp
NUSR-ET special sushi
Main Courses
Asado beef ribs
Entrecote
Marinated sliced beef
Beef tenderloin
NUSR-ET spaghetti
NUSR-ET Kobe
Tomahawk
Toscana
Filet mignon steak
Tenderloin with mustard sauce
Lokum
Rack of lamb
Lamb chop
Roasted neck of lamb
NUSR-ET cheesy meatballs
NUSR-ET meatballs
Address: Harbiye Mahallesi Abdi İpekçi Caddesi No:57/A, Reasürans Pasajı, Nişantaşı/Istanbul
9- Çiya Kebap
Çiya is one of Istanbul's finest kebab restaurants. Its menu lists some great kebab dishes and regional specialties from Turkey's southeast region, the country's kebab central.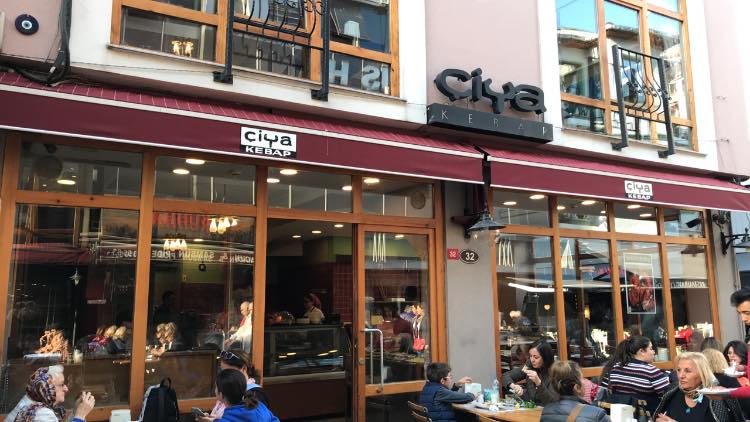 Fistik kebabs with minced lamb and chopped pistachios and Hashasli kebabs with poppy seeds are two must-tries. Some seasonal kebabs–such as grilled quince, loquats, or cloves of fresh garlic–are simply wonderful.
Kebab Courses
Çiya Kebab (roasted eggplants, peppers, tomatoes, ground beef, chicken, butter)
Acılı Kıyma Kebabı (beef, green pepper)
Altı Ezmeli Kebap (made from minced meat or flaked roasted tomatoes)
Tomato Kebab (tomatoes, knife ground beef cooked on a skewer, served with lavash)
Kağıt kebabı (tomatoes, peppers, minced meat, and spices)
Adana kebab (grilled, hand-minced meat kebab mounted on a wide iron skewer)
Eggplant Kebab
Potato Kebab
Sour Cherry Kebab
Oruk (Simit) Kebab (bulgur, onion, minced meat, mint, garlic, chili peppers, oven-baked and served on pita bread)
New World Kebab
Address: Caferaga Mah, Güneslibahce Sk. 48/B Kadiköy-Istanbul
10- Kebapçi Enver Usta
Searching for this quiet, subterranean kebab house on the quiet Beyoğlu Alley is just a part of the fun. Enver Usta, the chef and owner, is always there, and the place is usually packed. Kebabci Enver Usta boasts an array of sublime kebabs.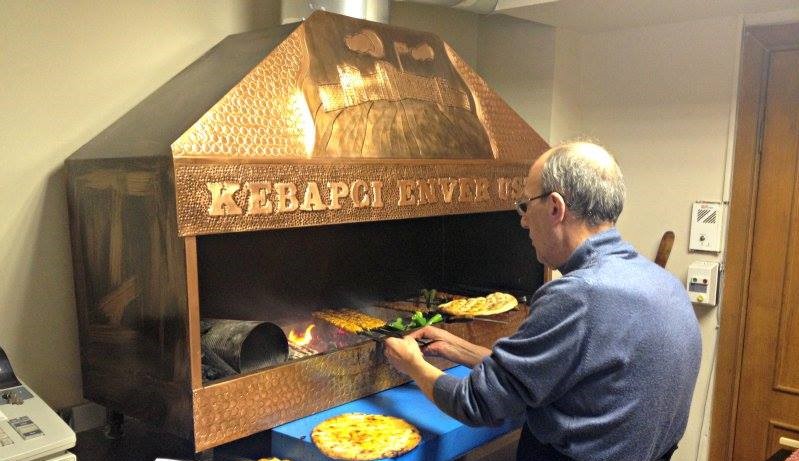 Try the Adana Kebab, made of minced meat mixed with red pepper flakes, and the chicken kebab and wings. Both dishes are marinated in a piquant red pepper sauce. Don't forget to order Ezme Sala
Tasi, a salad made of red onions, tomatoes, red peppers, and parsley.
Address: Şahkulu, Tramvay Sk. No:5, 34421 Beyoğlu/Istanbul
11- Antiochia Restaurant
This classy, cozy restaurant is located in a culturally bohemian neighborhood and serves food from Turkey's southern Hatay region. Antiochia is known for its simple, recognizable meat dishes that are dialed up more than a few notches.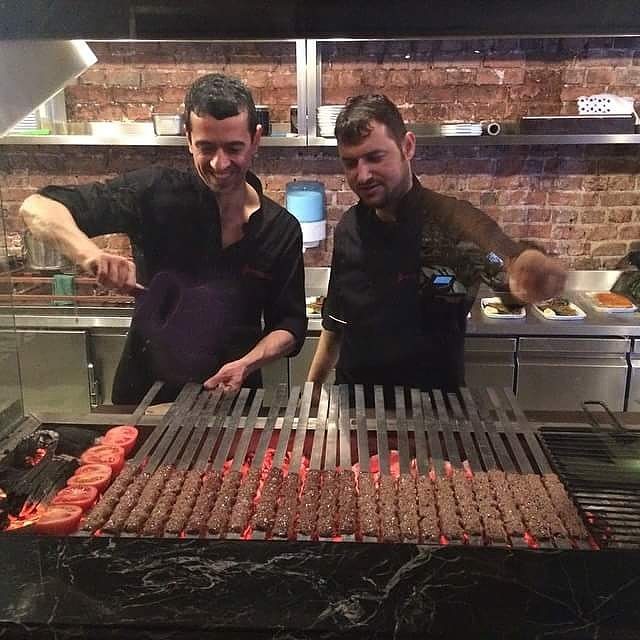 Şiş Kebab is a term referring to a plate of marinated, skewered beef cubes, grilled over a charcoal flame. There are thousands of şiş et skewers on the grill on any given evening in the "Beyoğlu" region, but none are quite as tender or succulent as those at Antiochia. Their minced meat Dürüm wrap, served with onions and tomatoes, is among the best in the city.
Address: Asmalimescit Mah, General Yazgan Sok. No: 3, Beyoğlu Istanbul
12- Dürümzade
This all-night grill serves only dürüm courses or Turkish wraps. Good dürüms rely upon their lavash or Turkish flatbreads. Here, the lavash is like a thin pizza crust with crispy edges and chewy pockets.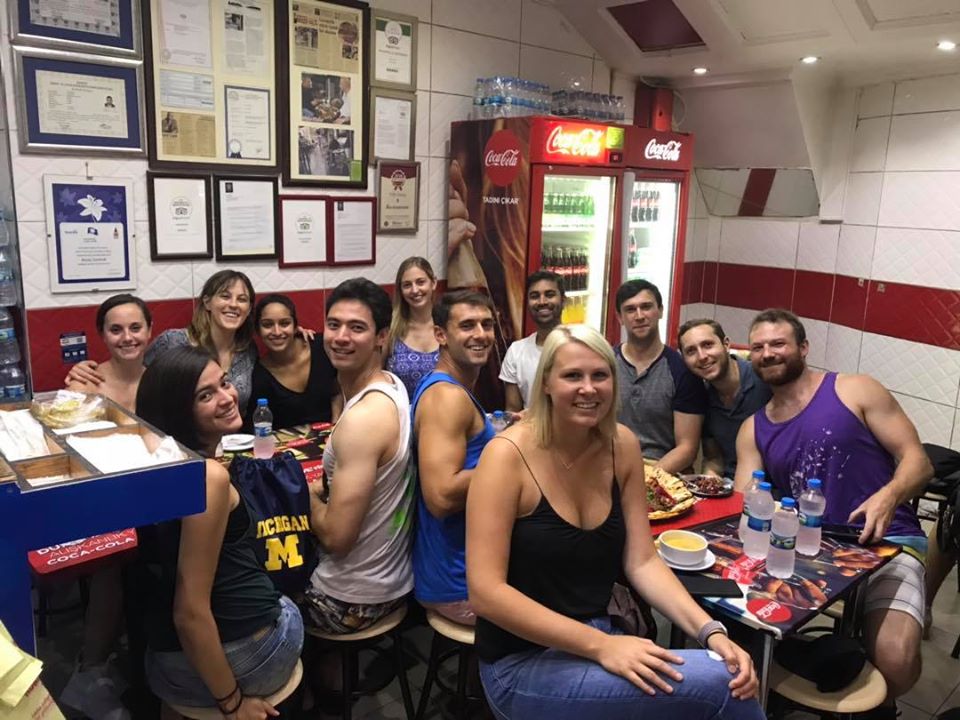 To make the dürüm, the grill chef wraps lavash around a kebab made of minced chicken or lamb, cooked on a grill, enveloping the meat in a smoky tent. While the lavash is still flexible, it is wrapped around parsley, onions, tomatoes, and the freshly grilled meat, and the dürüm is made by rolling the whole thing like a cigarette.
Address: Hüseyinağa MahallesiKamer Hatun Caddesi 26/A34435 Beyoğlu/Istanbul
13- Mabeyin Restaurant
Located in a restored 19th-century mansion with elegant interior design, Mabeyin features earthy and intricately spiced food from Turkey's southeast and strongly influenced by the Middle East. This restaurant has seven stylish dining halls and a huge garden filled with centuries-old pine and magnolia trees. Mabeyin is a quick cab ride from the Üsküdar ferry terminal.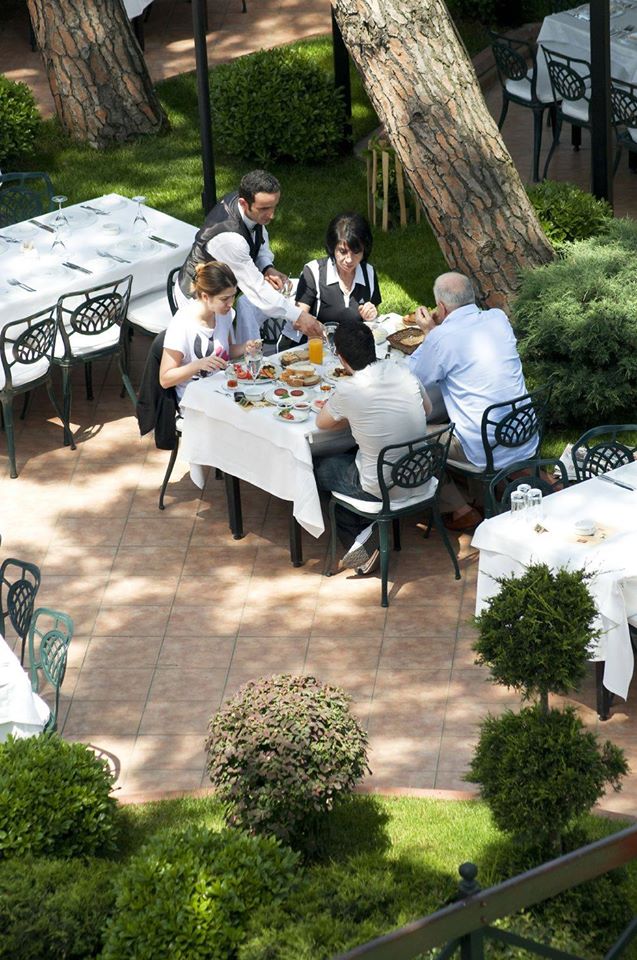 You can finish your meal with Çavuşoğlu baklava and other special desserts from the venue, which has been around for 30 years.
Kebab Courses
Eggplant kebab
Kebab with pistachio
Alinazik kebab
Onion kebab
Lamb medallion
Antrikot
Mabeyin Sarma
Address: Kısıklı, Eski Kısıklı Cd. No:7, 34662 Üsküdar/Istanbul
14- Köfteci Hüseyin
A köfte is a Turkish grilled meatball dish, but it's not as ordinary as you might think. As is the case with New Yorkers and pizza, Turkish people take their köfte very seriously. The best köfte dish comes from this small, laid-back place located in the "Taksim" region, which has a winning recipe that combines quality, consistency, and low prices since 1958.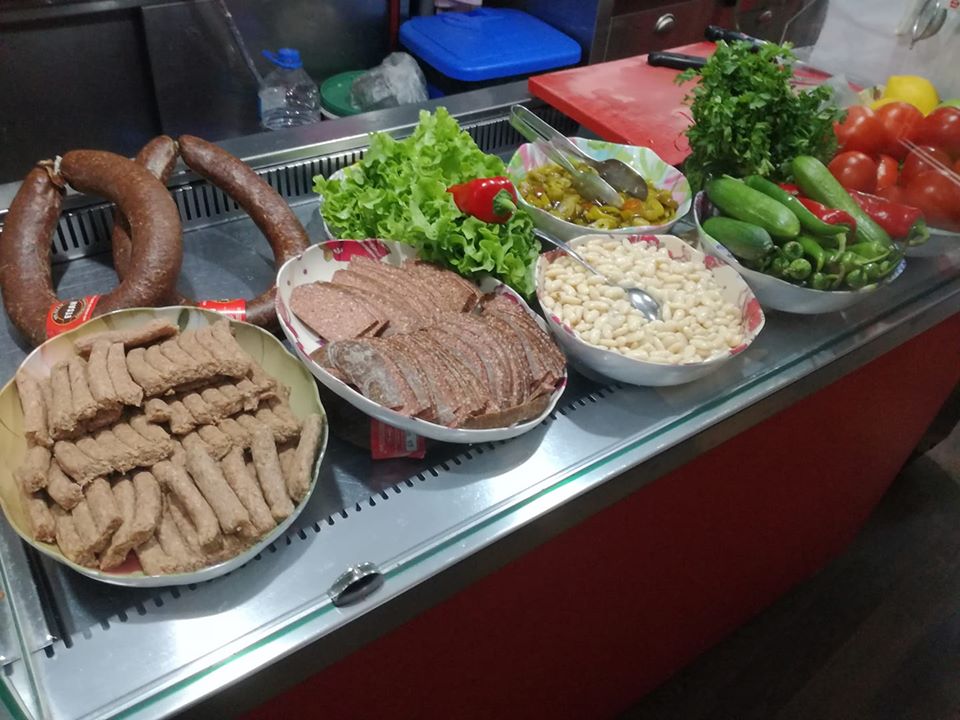 Köfte Courses
Yarım Ekmek Tam Porsiyon (half a loaf bread, meatballs, vegetables, and sauce)
Izgara Köfte Porsiyon
Address: Şehit Muhtar, Kurabiye Sk. 9/A, 34435 Beyoğlu/Istanbul
15- Kasap Osman
This establishment maintains an authentic kebab scene in a busy, dynamic city center. This is the place to visit for that unique döner taste. Every day around noon, chef and owner Osman starts grilling a mountainous pyramid of meat, which he carves into layers to make Iskender Kebabs.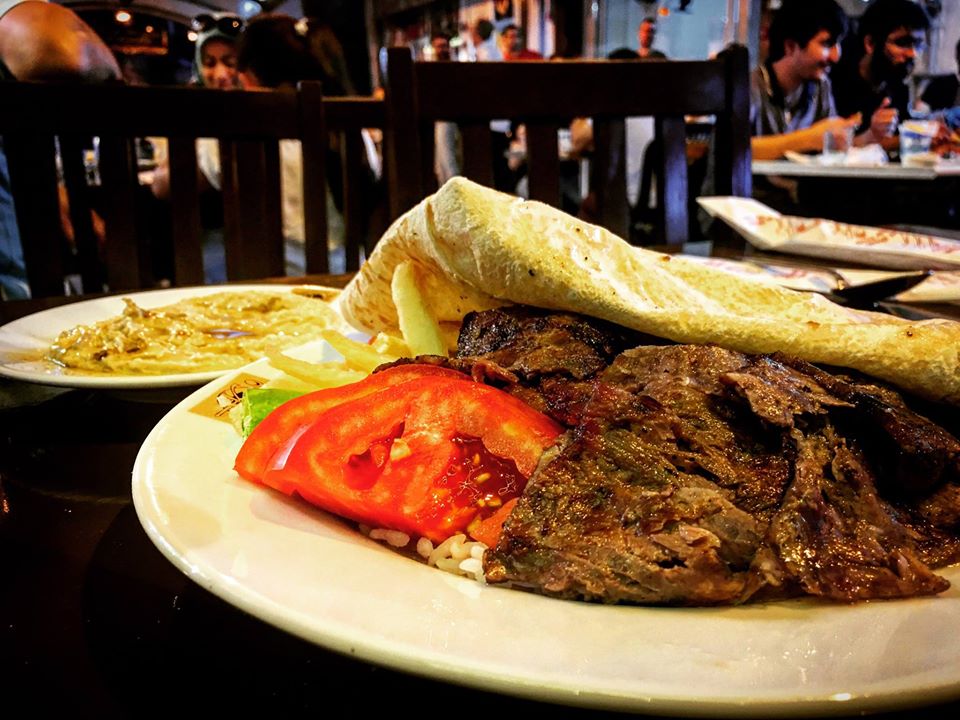 The cooked meat is laid over chopped flatbread and is garnished with peppers and tomatoes and dressed in a tomato sauce. The dish is then grilled in the oven, which crisps the bread and softens the garnish. It is doused with butter browned in a skillet with a quick dollop of yogurt on the side to finish it off.
Address: Hoca Paşa, Hoca Paşa Sk. 8/A, 34110 Fatih/Istanbul
16- Siirt Şeref Büryan
This superb restaurant specializes in Büryan kebab, a Turkish version of Texas pit barbecue, in which the side of a small lamb is cooked slowly over coals in a deep hole in the ground. This results in a slice of exceptionally tender meat covered in a thin, crunchy layer of crackling.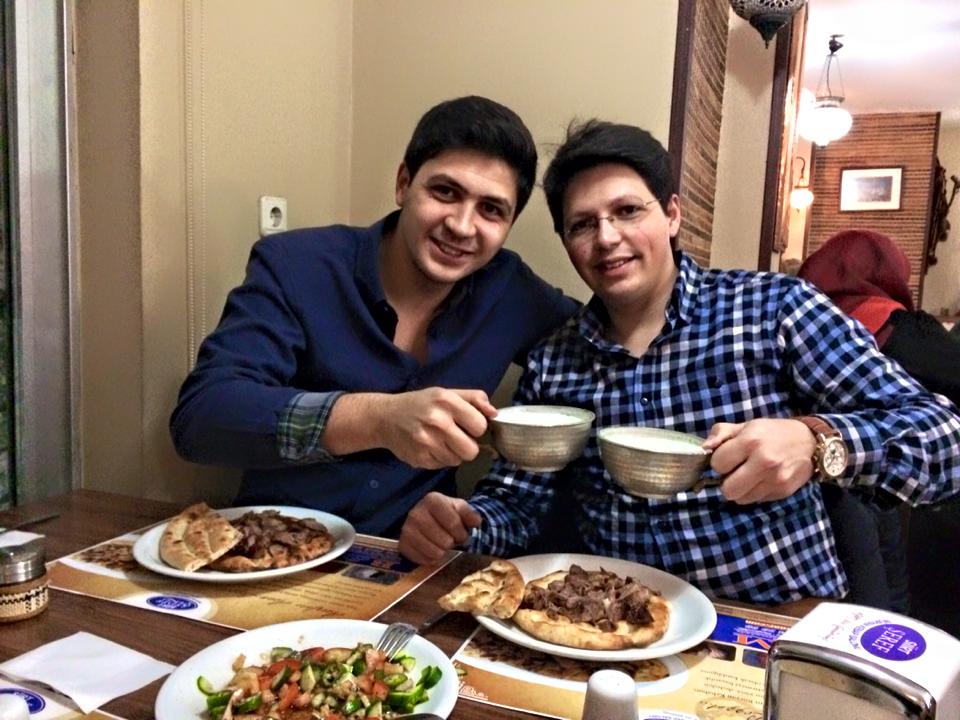 Remember to try the Perde Pilavi, a fragrant, peppery pilaf made with rice, chicken, almonds, and currants wrapped in a thin pastry shell and baked until the exterior is golden and flaky.
Main Courses
Büyran (with or without bones)
Şeref Kebab
Yogurt Kebab
Urfa Kebab
Tomato Kebab
Iskender Kebab
Address: Zeyrek, İtfaiye Cd. No:4, 34083 Fatih/Istanbul
Types of Kebabs
Here are some types of kebabs to consider when ordering your ideal meal.
Iskender Kebabi take their name from the cook, Iskender, who prepares a kind of Doner kebab with thin cuts of grilled lamb, basted in tomato sauce over pita bread, generously slathered with melted sheep's butter and yogurt.
Şaşlık is made from thin slices of beef, and onions marinated in yogurt and cooked to perfection on a skewer which gives the meat a soft texture. Adana kebabs are made from hand-minced, juicy, spicy grilled lamb's meat.
Çöp şiş is a specialty lamb shish kebab eaten throughout Anatolia in Turkey. It is made from pounded boneless meat with tomatoes and garlic, marinated in black pepper, thyme, and oil and served on wooden skewers, traditionally accompanied by Rocca leaves.
Köftes are meatballs made from lamb or beef–and sometimes both– with onions and spices. There are a wide variety of koftes, including the Inegol kofte (a mixture of lamb and beef), the Tekirdag kofte (beef and lamb chops served with red pepper sauce), and even cheese-stuffed Koftes.
There are so many good kebab restaurants in Istanbul that it would take years to try them all! Not all of them are mentioned above, but they are just as good. Do not hesitate to go to chains like Günaydın, Develi, and Tatbak in Nişantaşı, Borsa, and many others.
Günaydın– Address: Büyükhanlı Plaza Dikilitaş Neighborhood Üzengi Street No: 8 Beşiktaş/Istanbul
Develi– Address: Hasırcılar cd. No:89 Eminönü-Istanbul
Tatbak– Address: Teşvikiye, Akkavak Sk. 38/B, 34365 Nişantaşı/Şişli/Şişli/Istanbul
Borsa– Address: Harbiye, Gümüş Cd. No:4, 34367 Istanbul/Şişli