Istanbul is one of the most beautiful cities in the world with an incredibly rich historical and cultural background.
Istanbul was a capital city that outlasted 3 empires, and it's the only city located in both in Europe and Asia, which is why it has such a tense historical and cultural background. The beautiful and unique museums are the outcome of this fact.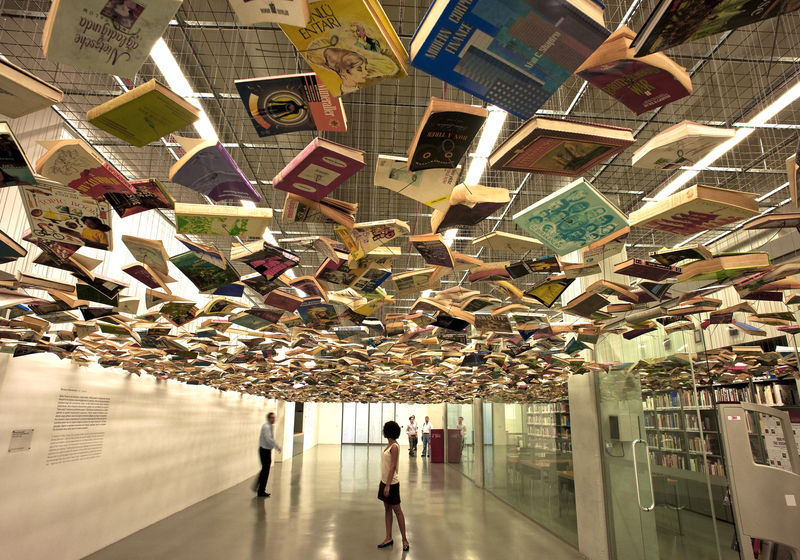 Before embarking on your museum trip, I have some tips for you. Some of my favorite museums have the best view in Istanbul view.
The museum collections in Istanbul are so rich, they're worth seeing, for sure, and you won't have to pay a fortune to get in like you do in European museums. If you like, you can get a Museum Pass to save some money.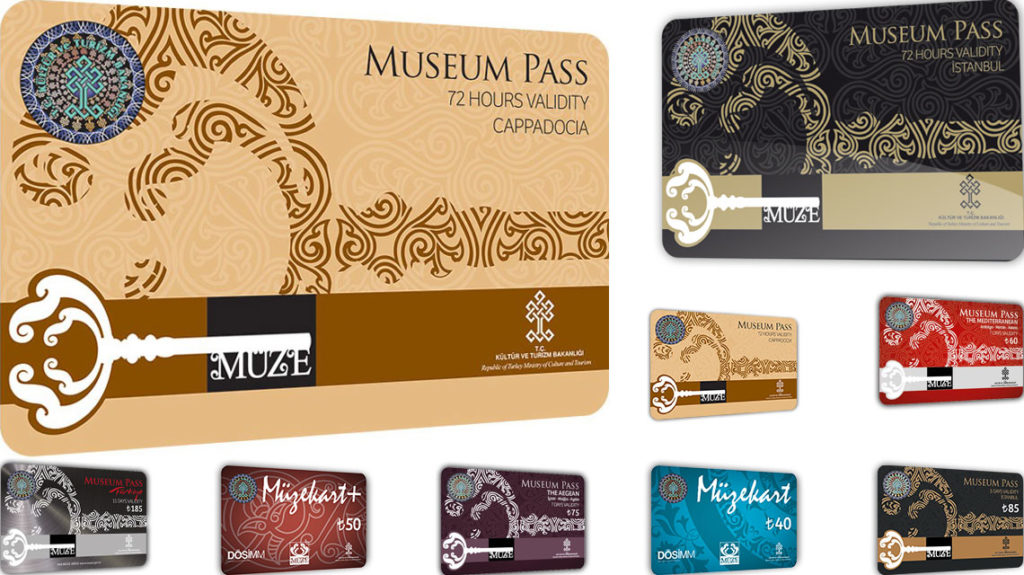 You can buy the MuseumCard at the Hagia Sophia Museum, Topkapı Palace and Harem, Hagia Irene, İstanbul Archaeological Museum, The Museum of  Turkish and Islamic Art, The İstanbul Mosaic Museum, The Museum for the History of Science and Technology in Islam, The Chora Museum, The Fethiye Museum, Galata Mevlevi House, The Rumeli Hisar Museum, and Yıldız Palace.
Some museums don't accept the MuseumCard, but you can still see them by buying a tickets at the box offices in the buildings.
As a born and raised Istanbuller, I've listed 10 of my favorite museums in Istanbul , along with a note as to why I chose them. Enjoy!
1 ) Santa Sophia–a.k.a. Hagia Sophia
Santa Sophia is located in Sultanahmet. The building is right there in the large square. Every year, thousands of tourists go to Istanbul to visit Santa Sophia, and this is the first place I recommend you see.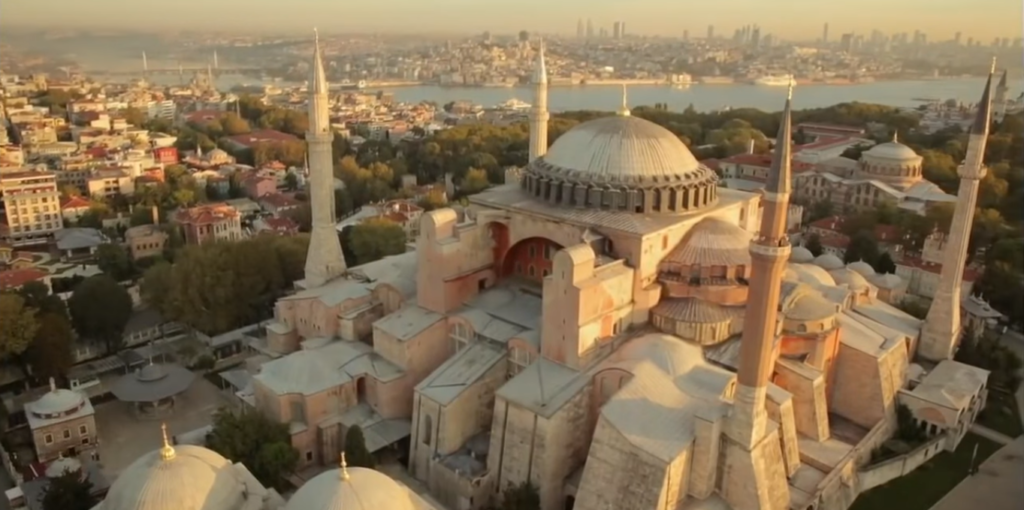 It has a significance both for the Christian and Muslim communities. Santa Sophia was the biggest church built by the East-Roman Empire. It became a mosque after the conquest of Istanbul.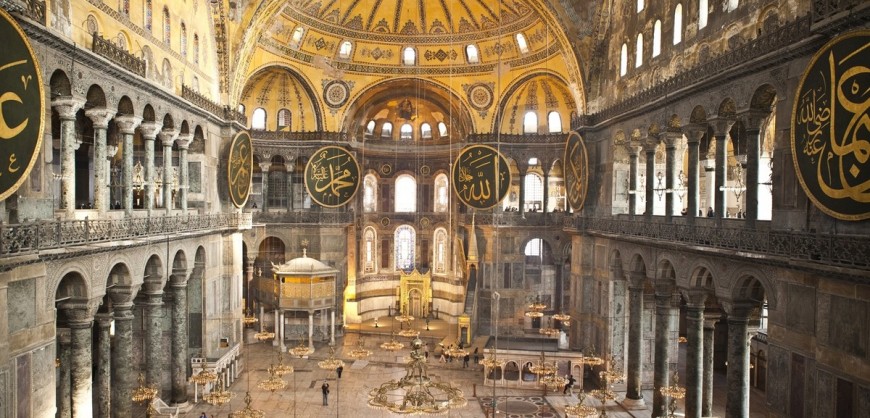 All of the mosaics and stones come from ancient cities like Aspendos, Ephesus, and even Egypt. Its precious mosaics make Santa Sophia a must-see place. All coronations have happened there since the building was the city's cathedral.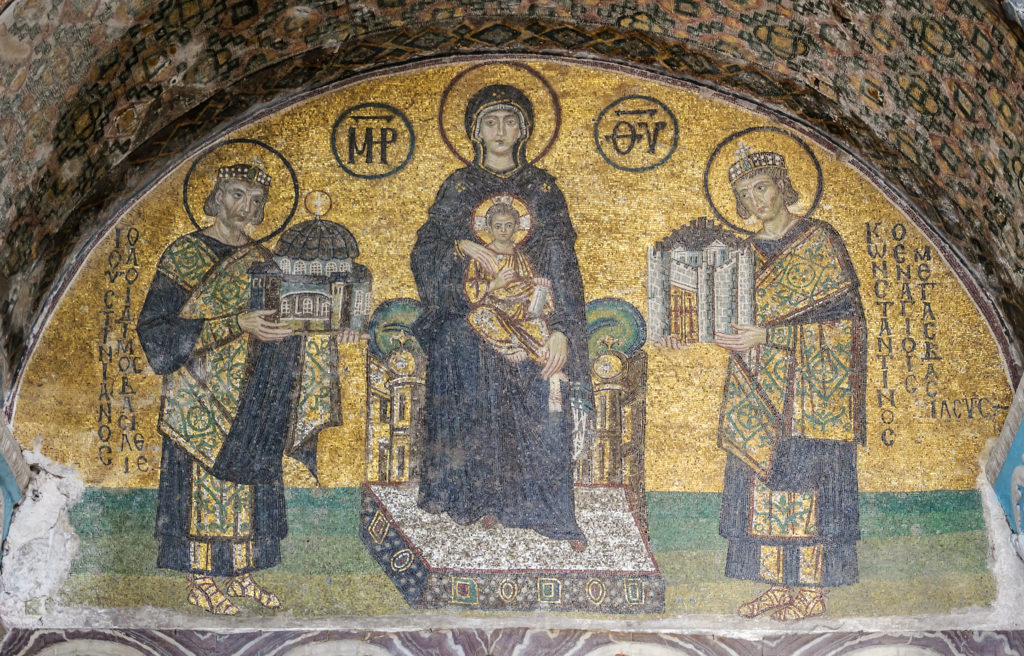 The place has separate winter and summer schedules. In the winter (November 1st-April 15th), you can visit Santa Sophia from 09:00 to 17:00 (after 16:00, they no longer let people through the entrance), and in the summer (April 15th-October 31) from 09:00 to 19:00 (no entrance after 18:00).
There's a MuseumCard booking office at which you can buy tickets, which are 60TL, and the museum is open 7 days a week. The MuseumCard can be used here.
2 ) Topkapı Palace–The Best Spot for a View of Istanbul
I love palaces–who doesn't? From the first step into the building, you'll imagine yourself as a queen from centuries ago.
Topkapı Palace is the best spot to sightsee in Istanbul. Sultans lived here during the Ottoman Empire. It has an amazing view that will make you think the sultans from days of old definitely had taste.

Topkapı Palace has significant collections, including the priceless Spoonmaker's Diamond, displayed in its own, special room. Topkapı Palace has Hagia Irene there, as well, once a church, but now used for concerts.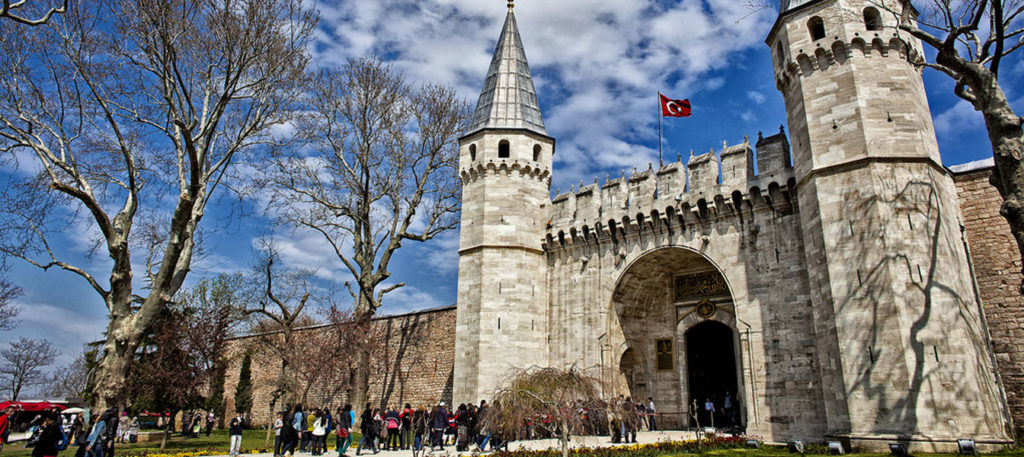 The building has been divided into parts, and you'll need to pay more to see the Harem, for example. Harem stories are quite popular, and I advise you check them out before visiting Topkapı Palace. You'll know why it's a must-see when you get to the balcony.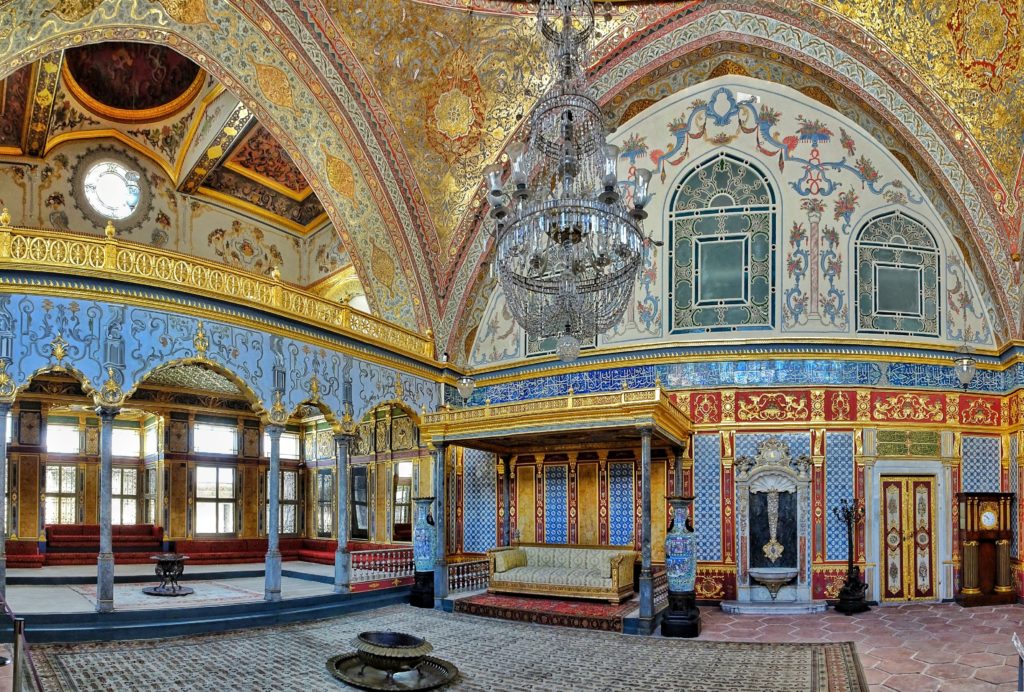 Before buying the tickets, take some time to appreciate the entrance. It's cool enough to make you curious about what's on the inside. The garden is gorgeous, especially during springtime.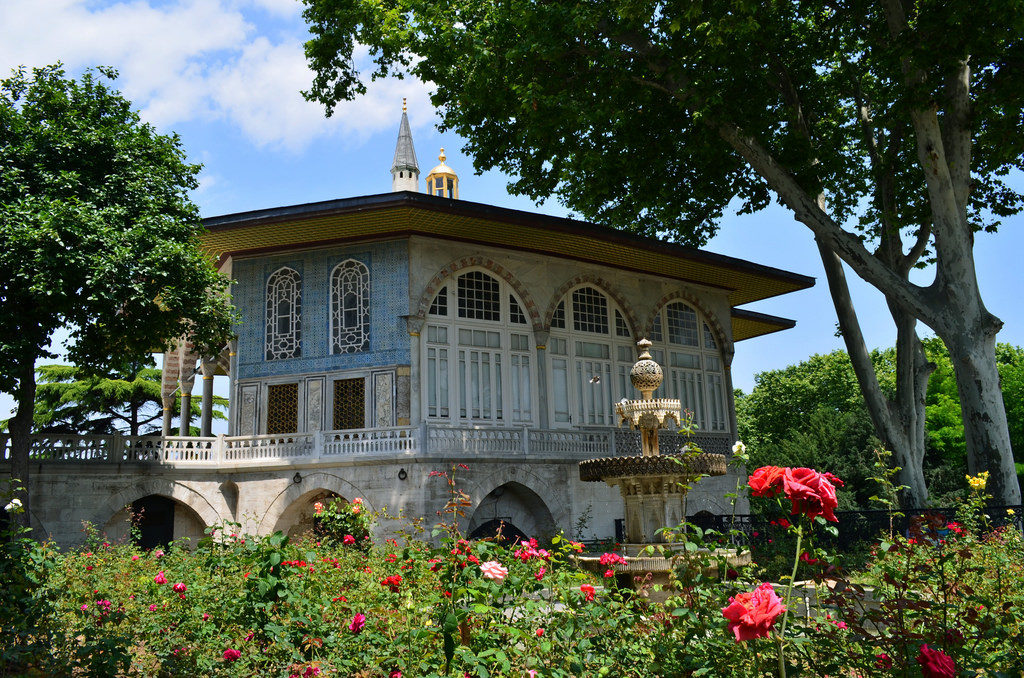 The tickets are 60TL, but if you have MuseumCard, you can use that instead. It's closed on Tuesdays and on national or religious holidays.
The schedule changes according to season. You can visit the museum between 09:00-16:45 from October 30th-April 15th, and from 09:00-18:45 from April 15th-October 30th. The ticket offices close 45 minutes before closing time.
3) Dolmabahçe Palace–Famous for its Secret Passages
The amazing location by the sea and its magnificent interior decor will let you know you're definitely in a palace. You'll be amazed from the moment you walk through the gigantic front door.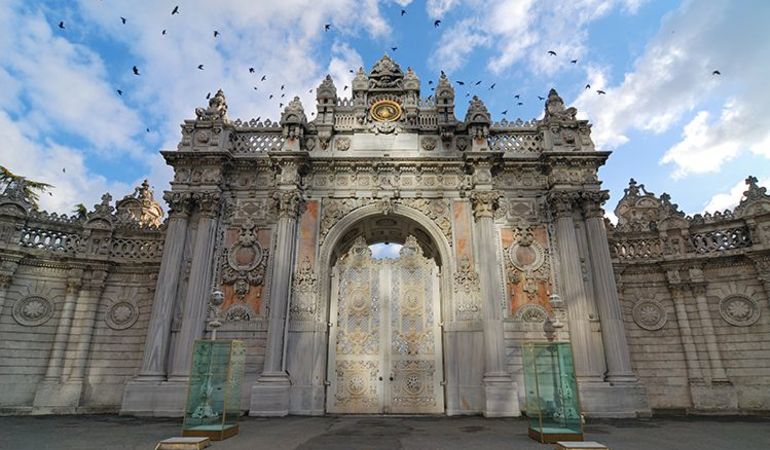 Dolmabahçe was another place where Ottoman Empire sultans lived in the last decades of the empire. There are still soldiers on duty in front of the building. You might want to time your arrival with the changing of the guard.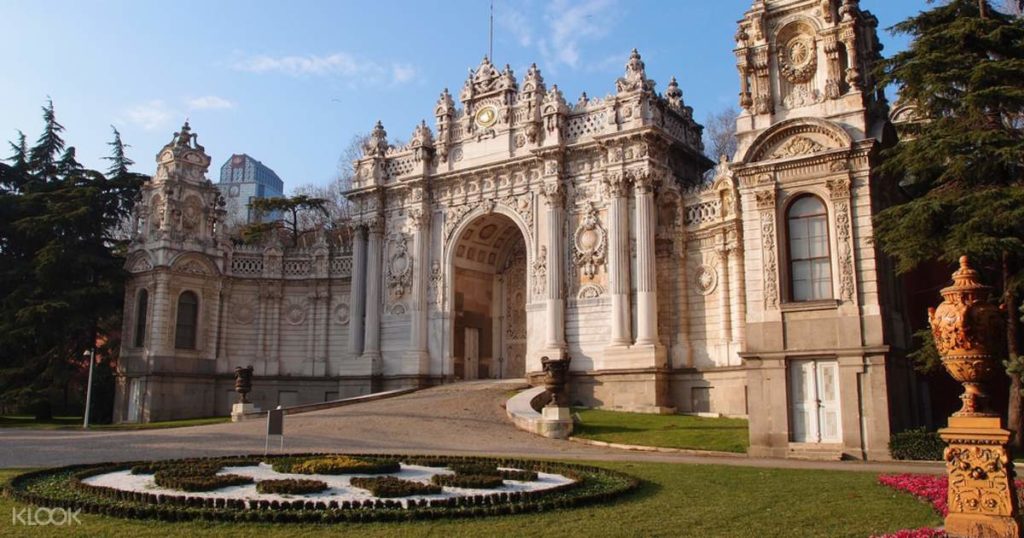 Mustafa Kemal Atatürk, founder of the Turkish Republic, stayed here for a while and died here.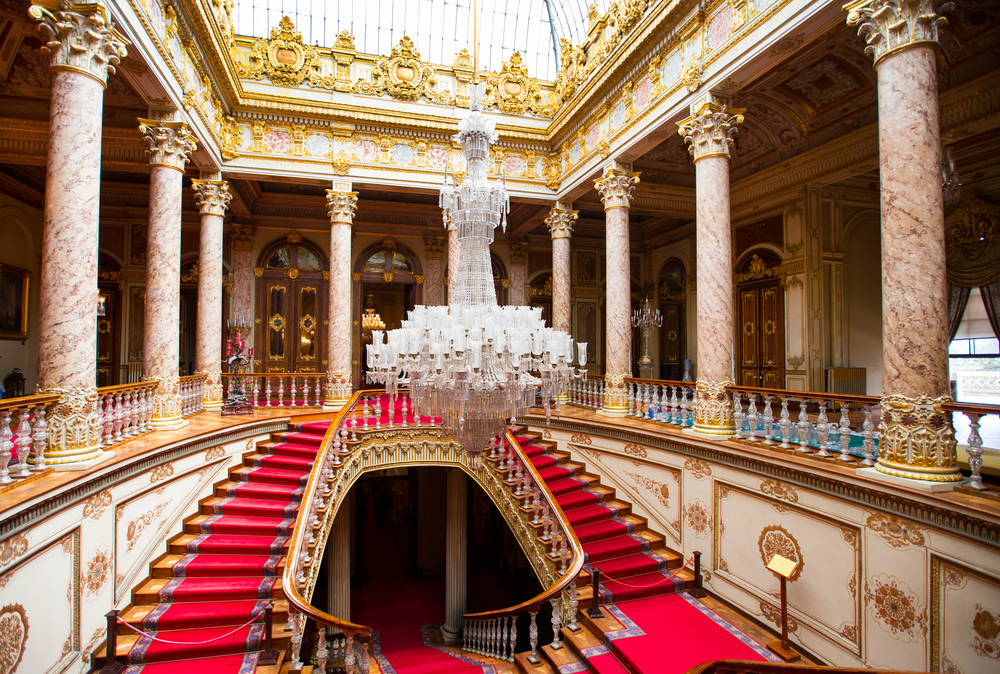 You can visit this palace every day of the week except for Thursdays, from 09:00 to 16:00. Taking photographs inside is forbidden, and you cannot use your MuseumCard here. Tickets are 60TL, but they're sometimes discounted to 30TL.
4) Basilica Cistern–Amazing Acoustics and Medusa Heads
This was basically a water tank for the Ottoman Empire. It's special because of its gigantic size compared to the other museums. The lighting is intentionally poor to create a magical atmosphere while protecting the historical ruins.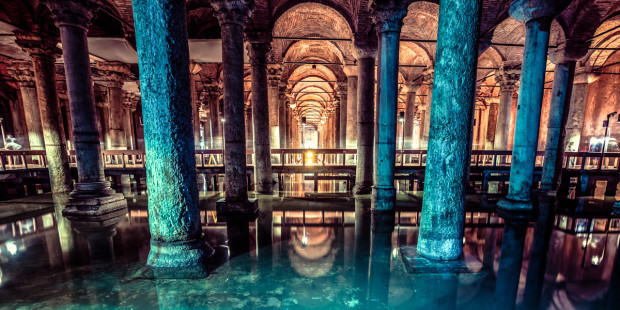 There are Medusa heads on the ground and in the water. We don't know where the heads came from, why they came here, or how, but this was the place Medusa was killed by Perseus and turned to stone! The myths are at work in some of the places you see.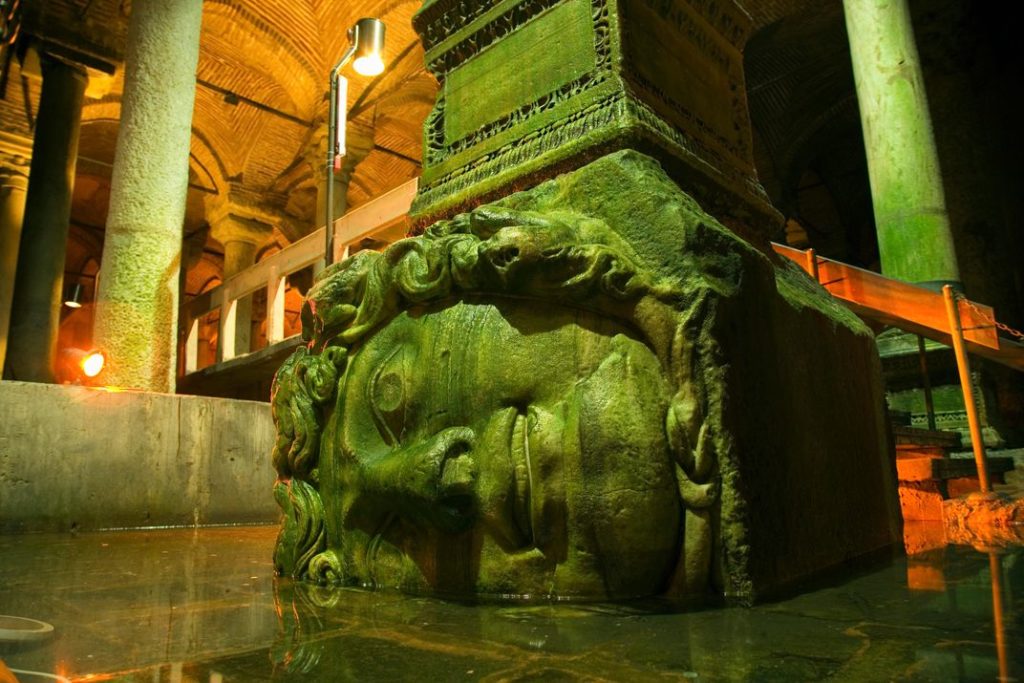 Basilica Cistern was even used by Dan Brown Inferno book's movie adaptation, when Tom Hanks was depicted crawling between the stones.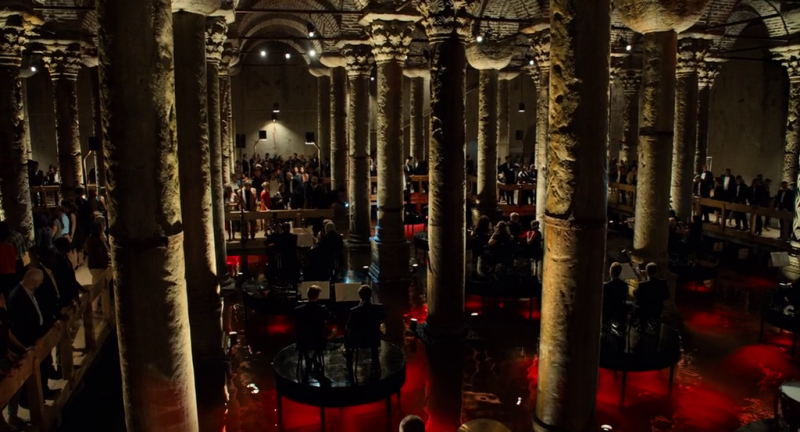 Today, concerts are given here due to the amazing acoustics. The tickets are 20TL, and the MuseumCard isn't accepted.
You can visit every day from 09:00-17:30, except on holidays, when it's open at 13:00.
5) Chora Museum–the House of Mosaics
Chora Museum was a church before it became a mosque. It is significant because of its mosaics and frescos, which are perfect examples of the Eastern-Roman Empire's 14th century art.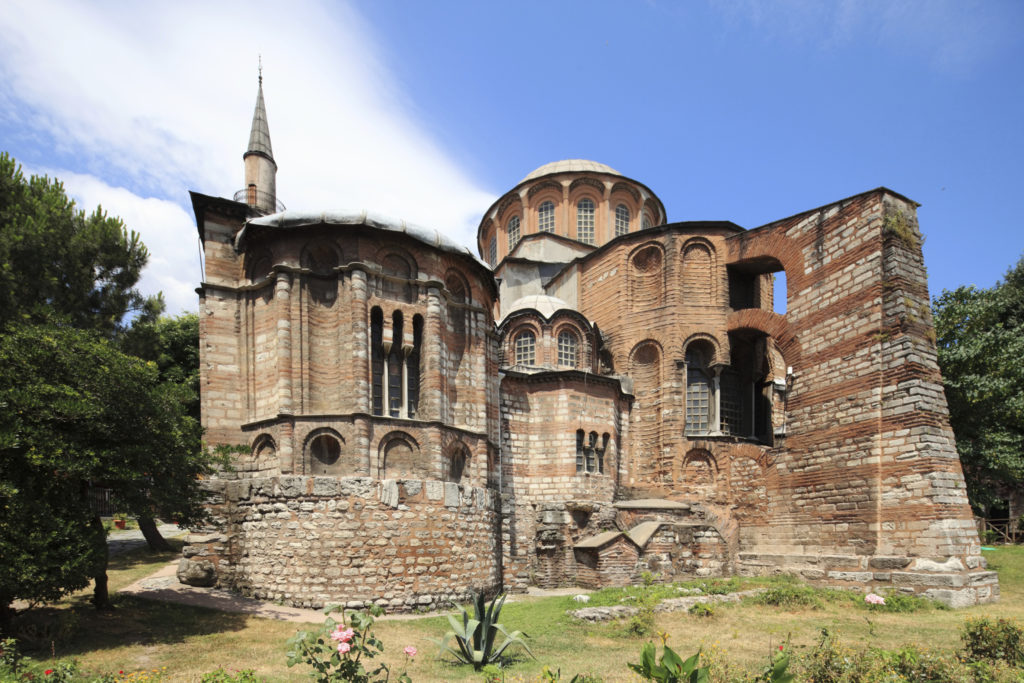 The walls and ceilings are covered with precious mosaics. The chapel has been closed since December 24th, 2018, and we eagerly await the date of its re-opening.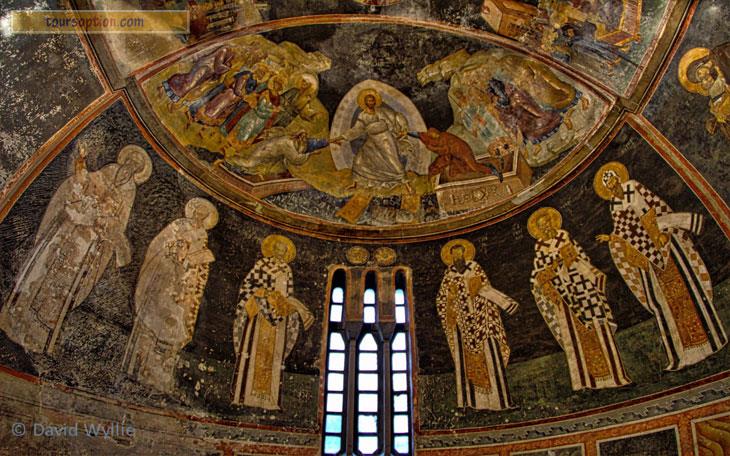 You can visit the Chora Museum from 09:00 to 19:00 from April 15th-October 25th. The box Office closes at 18:30. In the winter, you can visit the museum from 09:00-17:00. The box office closes at 16:30, and tickets are 45TL.
6) Istanbul Archaeology Museum–One of the Richest Archaeological Collections
Istanbul's Archaeology Museum–one of Istanbul's greatest treasures–is located in Park Gulhane, and ranks among the top 10 in the world.
After seeing the collection, you can enjoy some time in the park. In the spring, the flowers make this place especially lovely.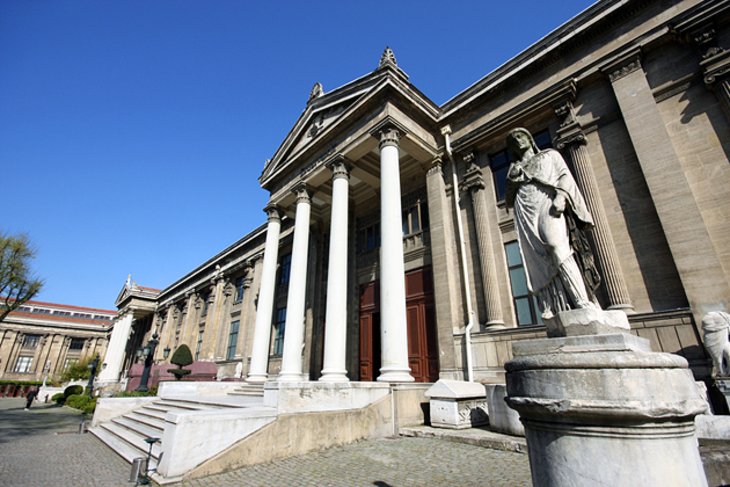 The collection is derived from the Ottoman Empire, and a lot of valuable pieces have been added over the years.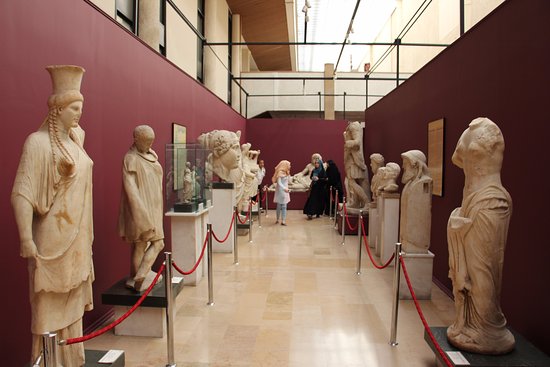 There are almost 1 million historical artifacts in the museum and it has three buildings and one day is not enough to finish the collection.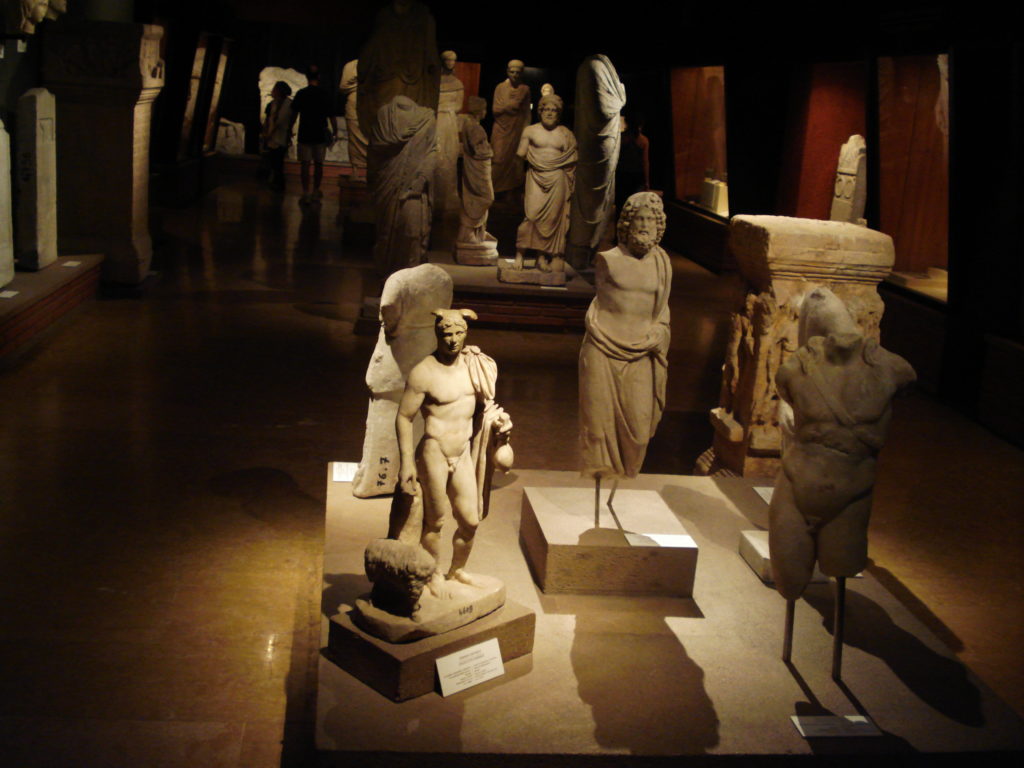 Tickets are 20TL, or you can use your MuseumCard. You can visit the museum every day except for Mondays. In the summer, it's open from April 15th-October 2nd from 09:00 to 19:00. In the winter, it's open from October 3rd-April 14th from 09:00-17:00.
7) The Museum of Innocence–Be a Witness to a Mindblowing Love Story*
Museum of Innocence is an award winner museum. It was "the Museum of the Year in Europe" in 2014. It is a private museum and personally my favourite in all historical and private museums.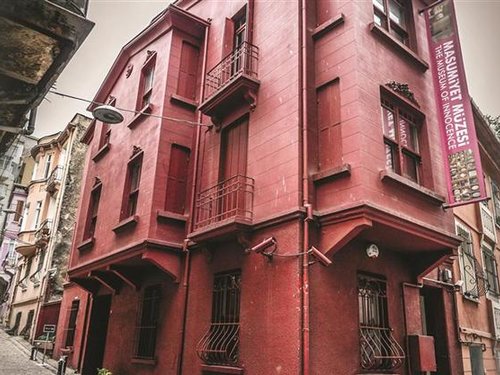 Maybe I am interested in literature a lot, this museum is designed by a precious novelist, Orhan Pamuk, who has won the Nobel Prize as well.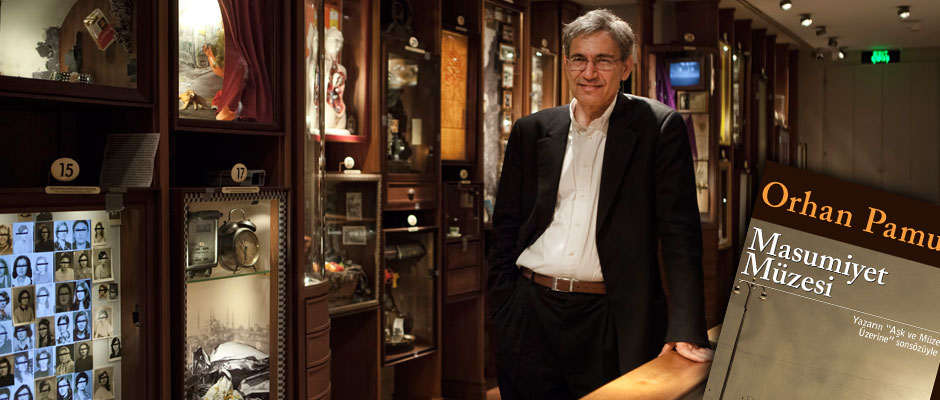 He decided to create this museum after writing the novel Museum of Innocence. I want to avoid giving spoilers but it is an amazing love story with a background from Istanbul.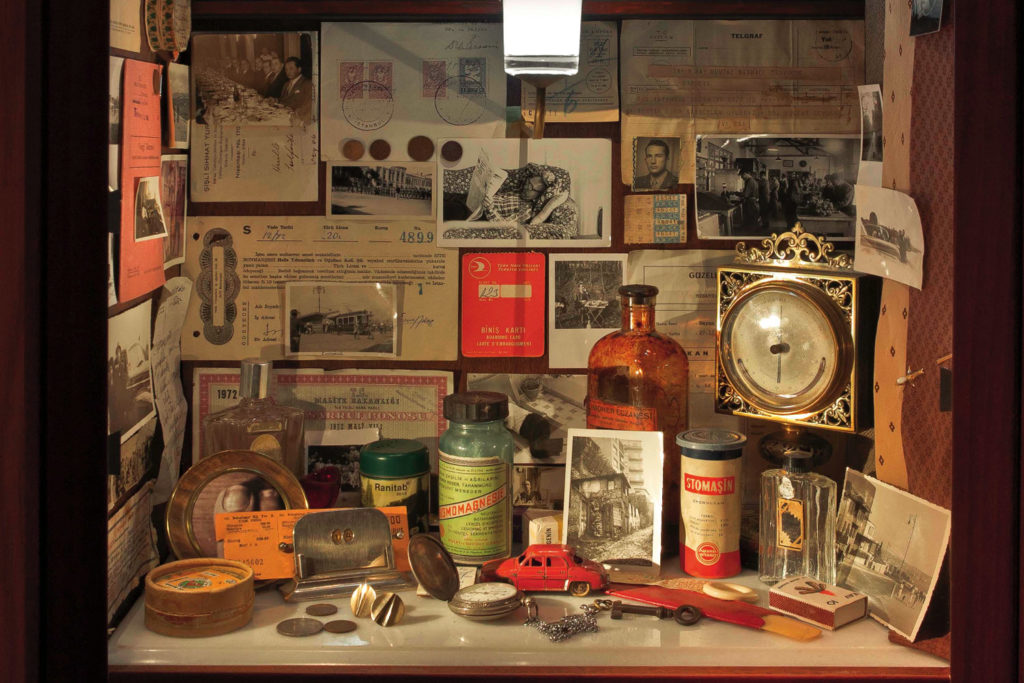 It is located in Cihangir where novel is also taken place.
I recommend you to read the book first, then you will understand why I am so fond of this museum. Museum has a collection directly from the book, and you will directly visualise the book.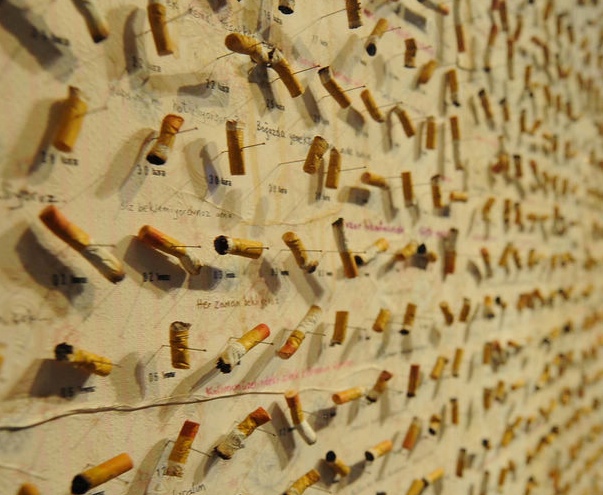 For the entrance, ticket fees are 40 TL for adults, 30 TL for students. You can buy your tickets from the booth on the left hand side of the entrance from Tuesday to Sunday between 10.00 – 17.30 (Thursday 20.30). But, I have some good news for you.
If you buy the book and enjoy reading it, you will find an invitation ticket in the book. It is a ticket that you may use. They will stamp your book and you are in.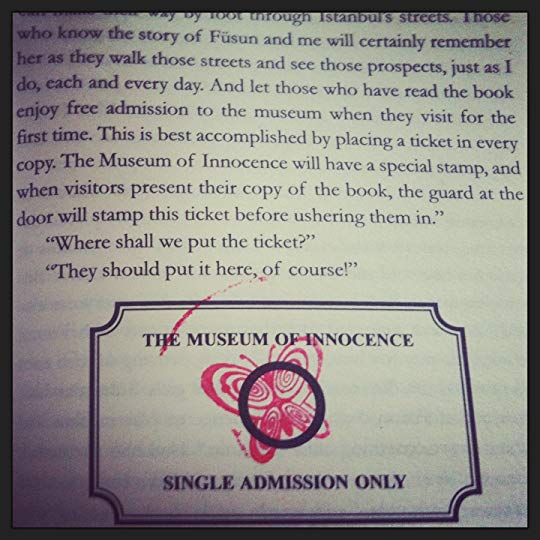 The museum is open on Tuesday, Wednesday, Friday, Saturday and Sunday from 10.00 to 18.00, on Thursday from 10.00 to 21.00. 
8) Istanbul Toy Museum – Let's Go Back to Childhood!
Istanbul Toy Museum is in Göztepe. The building is an old pavilion with white color. You will see the tin soldiers in front of the building.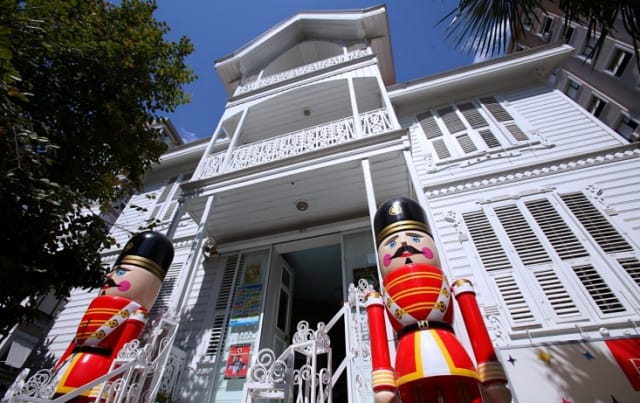 There are different sections in the museum. All has an aim. For example, you will see the goal to reach the moon in space toys section. In the train toys section, you will get the point of Industrial Revolution.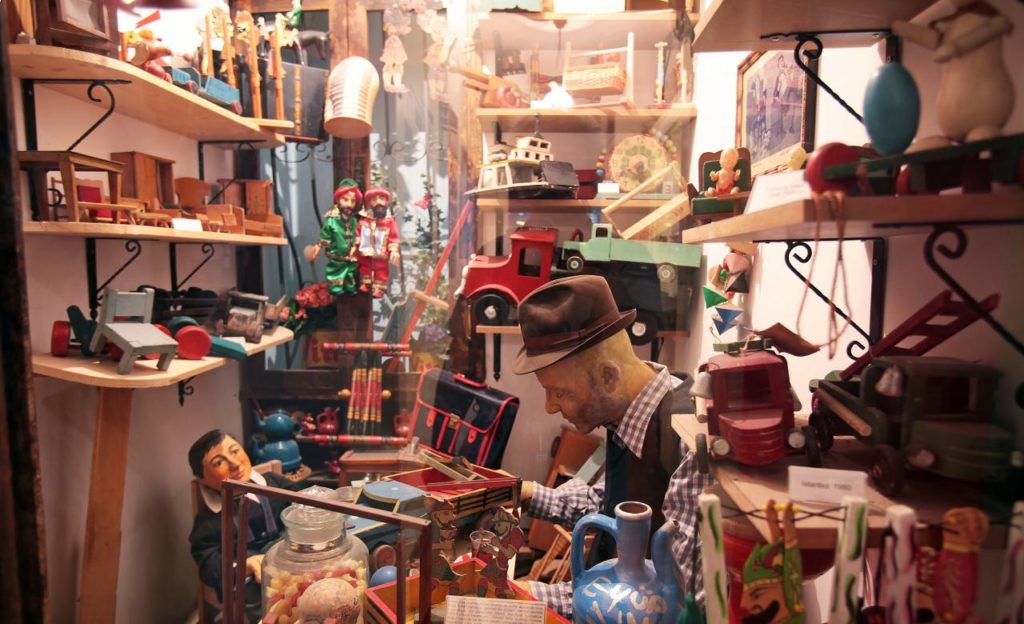 You will feel like you are in a doll house, the collection is precious. The toys are made in all over the world from modern times to very ancient ones.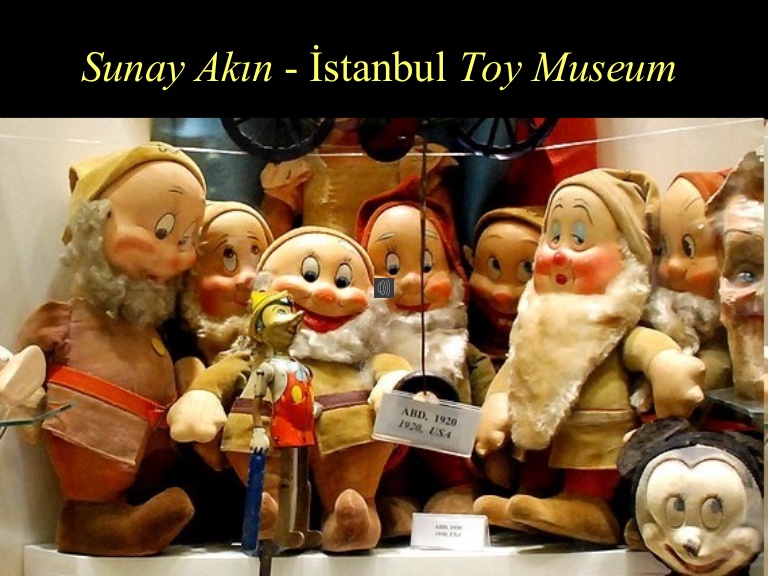 The museum is close on Mondays. During the week days, you may visit it from 09.30 to 18.00. During weekends, it is open from 09.30 to 19.00.
Tickets are 13 TL for adults. Discount tickets are 10 TL and MuseumCard is available here.
9) Sabancı Museum – House of Exhibitions for 365 days
Sabancı family, besides their success in business life, is known as their fond of art and collections. The building is also known as "Pavilion with Horses", and located in Emirgan.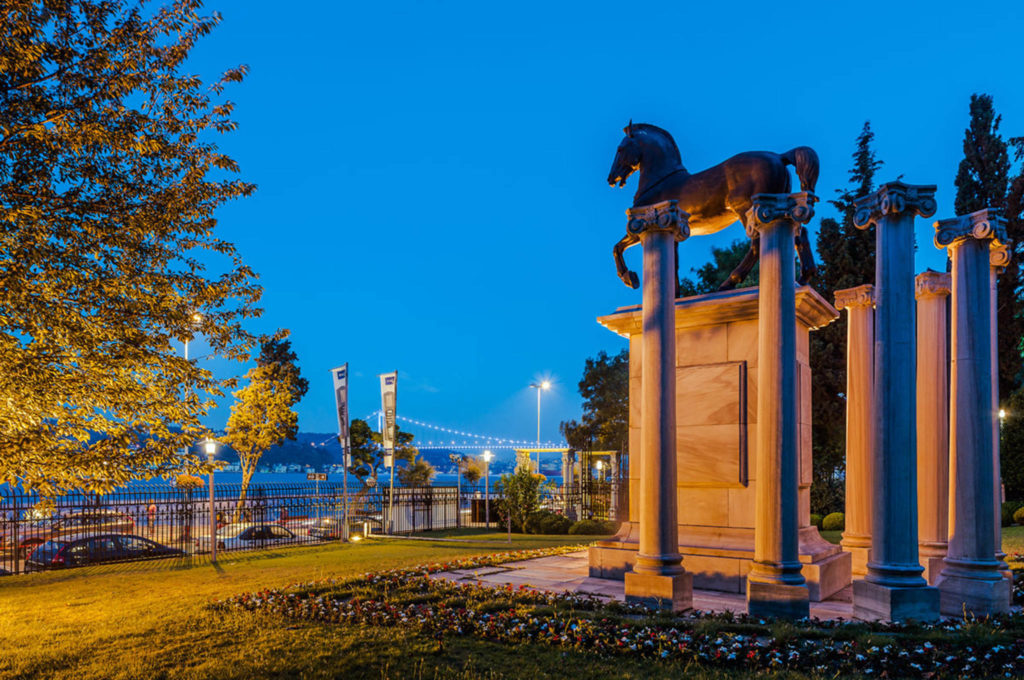 There are three lasting collections in the museum. The museum welcomed Dali Exhibition, and is always hosting different exhibitions around the world. If you are lucky, you may come across one of the valuable exhibitions. Check before coming.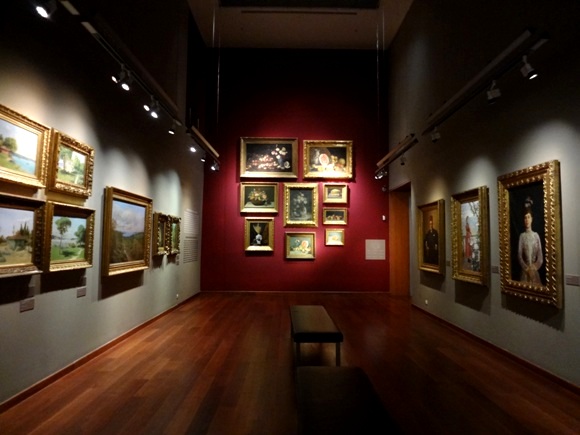 You may visit this place for free on Wednesdays. For the other days, you should pay 30 TL for adults, 20 TL for students. You may use your MuseumCard.
On Tuesday, Thurday, Friday, Saturday and Sunday, it is open between 10.00 – 18.00, on Wednesdays, the closing time is at 20.00. On Mondays, it is closed.
10) Miniaturk – Get Ready to a Small Istanbul Tour
Miniaturk is located in Sütlüce neighbourhood and covers 60.000 m2 space. 15.000 m2 is for models, and the rest contain cafes, parks, helicopter simulations, and so on.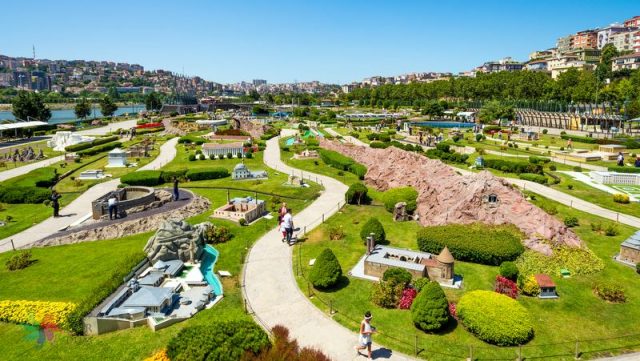 This place is a small Istanbul where you can find every important neighbourhood and building. It is a great opportunity to have a quick Turkey tour. It is a showcase of Turkey.
There are miniature pieces from Istanbul, other parts of Turkey and abroad.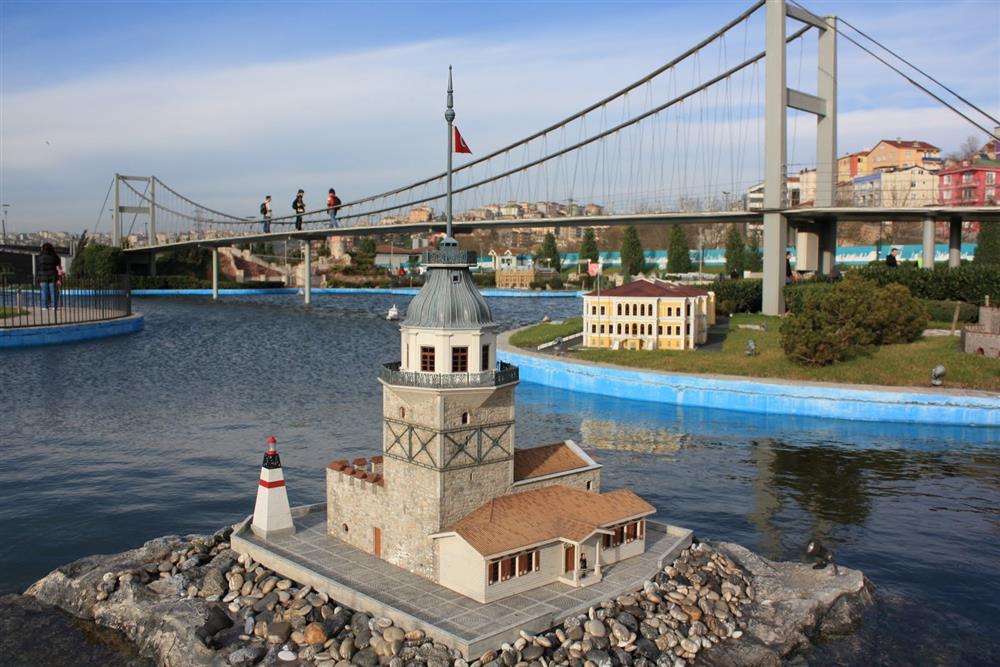 It is open everyday from 09.00 to 18.00. Tickets are 15 TL.
Sometimes, while travelling we cannot find time to go to museum. I know that, but some museums are worth to spare time. I listed these museums for you, and I believe that this list contains must-see places. I hope you enjoy your time here in Istanbul museums.