The city of Istanbul is one of the largest metropolises in the world, which hosts up to 13 million tourists from all around the world annually. Stretched far and wide between the two continents of Europe and Asia, Istanbul covers an enormous area of land. Istanbul has two functioning airports that operate accommodating millions of passengers and flights annually.
Istanbul has two airports, one in each continent. And they are both huge, highly functioning airports that fly to a large number of destinations with a huge number of international and domestic flights arriving and departing from the airfields on a daily basis.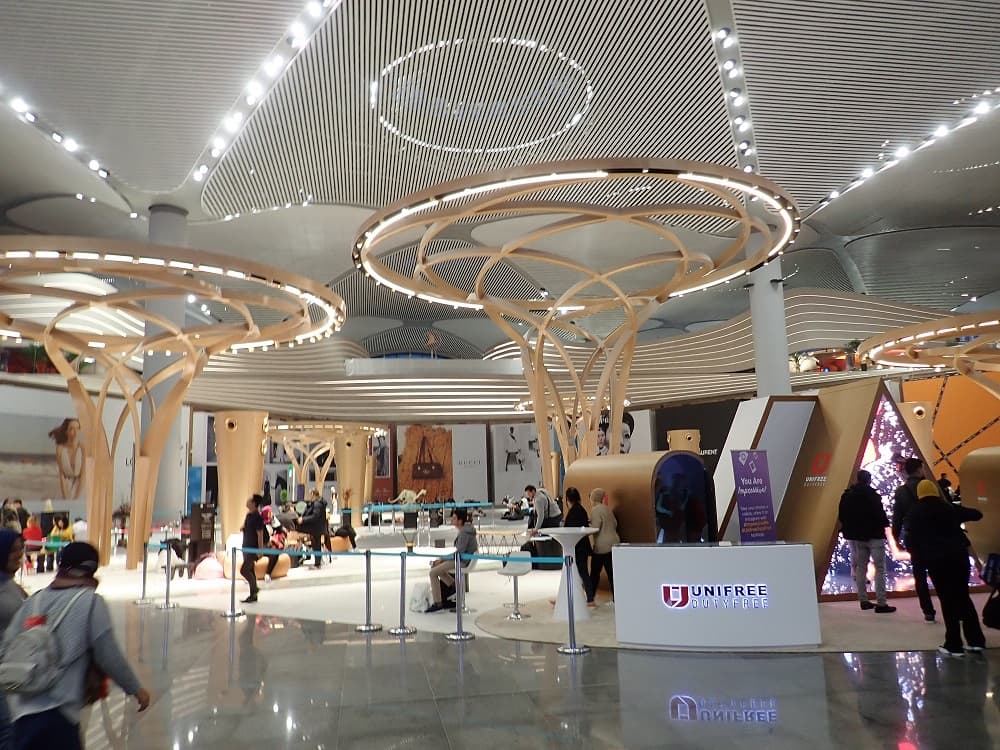 The Istanbul Airport, which is the new one, that replaced Ataturk Airport on the European side of Istanbul is the new one that is still under development and is expected to be completed in the near future. It is planned to be the world's biggest airport upon its completion.
The other airport is Sabiha Gokcen International Airport, which is on the Asian side of Istanbul. It is not as big as the Istanbul Airport, it is still one of the biggest in Turkey and is known as one of the best International airports in the world.
I have gathered some information which I think would prove useful in answering any questions that you might have regarding which airport you should fly into Istanbul from. Apart from that, I have included some additional information that can help you make arrangements for your trip. And possibly even encourage you to extend your transit and stay to witness the beauty of Istanbul.
Which is the best airport to fly to in Istanbul?
Considering that most tourist attractions, historical sites, and shopping hubs are on the European side of Istanbul, you would prefer booking your flights to Istanbul Airport, which is the new one that has replaced Ataturk airport recently. Whereas, the Sabiha Gokcen International Airport is often cheaper in terms of airfare even if it is farther on the Asian side.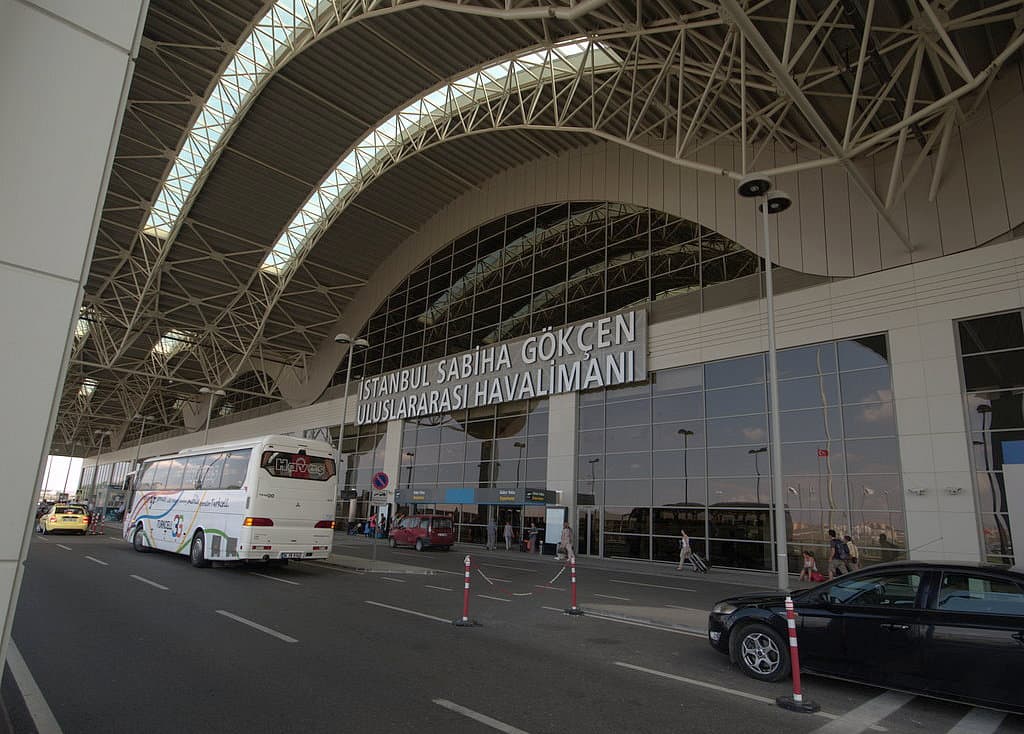 While both airports are highly functioning International airports, you would have to pick one. I would recommend the Istanbul Airport, as it is newer, bigger, and has a lot to see when you enter. It is beautifully made and is still under construction, as it is not fully completed.
Both airports offer comfortable options for public transport that make going to the city extremely easy. You can go to the Havatas (popularly known as Hava Bus) stop on the transportation floor that will take you to the city. You can reach Taksim, Sultanahmet, Kadikoy to name a few instantly via Hava Bus.
Taxis are also readily available on both airports, but keep in mind that taxis run by the meter so it will be extremely expensive, would cost you somewhere around 160-200 TL (27-33USD) compared to the 18 TL (3USD) you would be charged for in the bus.
If you have to compare which airport is the better airport, it comes down to the fact that airfare for Sabiha Gokcen International Airport (SAW) costs less than if you book a flight to Istanbul Airport. But Istanbul Airport is new, extravagant and huge, and extremely fun to explore.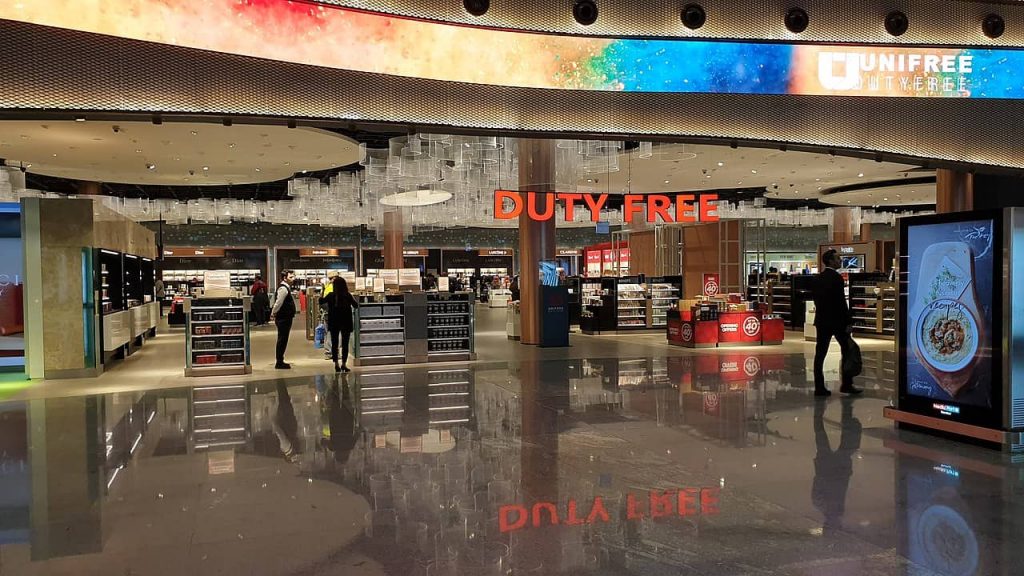 Can you get a visa at the Istanbul airport?
There has been a misconception that ever since Turkey came out with the e-visa system online, some people have started to think that the visa on arrival system has become obsolete. This is not the case. Though it is safer to have a visa beforehand. You can still get a visa on arrival, however, it depends on which country passport you hold.
Not all nationalities are eligible for the visa on arrival. More information can be found regarding this on the official website of the Turkish government. You might also be pleased to find whether or not your country is exempted from requiring a visa to enter Turkey. This information is also available on the official website for Turkish visa information.
Antigua and Barbuda, Armenia, Australia, Austria, Bahamas, Barbados, Belgium, Canada, Croatia, the Dominica, Dominican Republic, Grenada, Haiti, Ireland, Indonesia, Jamaica, the Maldives, Mauritius, Mexico, Netherlands, Norway, Oman, Poland, Portugal, Spain, Saudi Arabia, Southern Cyprus, the United Arab Emirates, United Kingdom, USA, Yemen are the counties that are eligible to apply for a visa on arrival.
While the e-visa service has made it extremely easy to get a Turkish tourist visa, it usually takes up to 24-48 hours to get approved. In certain cases, your e-visa is quicker than 24 hours, but it is a safe margin that you should keep in mind. So if you end up in Istanbul between layovers, you can easily get a visa (refer to the list of countries above) and travel around town to make the most of your time.
Having the visa on arrival facility in Turkey gives an additional margin to travelers from certain countries to make impromptu travel plans if they find themselves in Istanbul on a long layover, canceled or missed flight. You can make the most of an otherwise unfortunate situation and enjoy the beautiful city of Istanbul without being stranded inside the airport.
What is the main airport in Istanbul?
As of late, the Istanbul Airport is regarded as the main airport in Istanbul for a number of reasons. Firstly, because it is more modern, which has been newly constructed, with a vision to expand its international operation as well as accommodate and host millions of passengers as it continues to grow.
Secondly, with the growth in tourist numbers, Istanbul Airport offers great comfort to its passengers. You will have some of the best and most comfortable lounges, convenient immigration queues, and a pleasant cafeteria that has both Turkish food and international food chains. Long layovers are made enjoyable by the many things there are to do and see inside the massive airport, which keeps the traveler occupied.
It is also extremely convenient if you have a transit visa, which you can apply through Turkish Airlines as well, as Turkish Airlines is the primary carrier in the Istanbul Airport. Your transit visa can be as short as 24 hours as well, which will allow you to leave the airport, catch a Havatas (the airport shuttle), that can take you to the city in just $3.
You can also opt for private tour companies that take tourists around all the important historical and tourist attractions for free, in the Hop-on Hop-Off service. There are other guided tours which offer food as well in a reasonable amount of money, and usually accept different currencies like the Dollar, Euros, and Pounds. So you would not have to worry about having to exchange money if you are on a brief layover.
Are the Istanbul Airport and Ataturk Airport the same?
Most people still get confused between Ataturk Airport and Istanbul Airport, thinking they are the same as they are both airports on the European side of Istanbul. However, this is not the case. Istanbul Airport and Ataturk airport are not the same. In Istanbul, there are only two functional airports in Istanbul, which are the Istanbul Airport and Sabiha Gokcen International Airport abbreviated as SAW.
I have covered Istanbul Airport and Sabiha Gokcen airport in moderate detail above. You might be wondering about the Ataturk Airport that you might have heard of in the past, and think that Istanbul has three airports in total. The Ataturk airport ceased its operations as an airport upon the completion of the Istanbul Airport.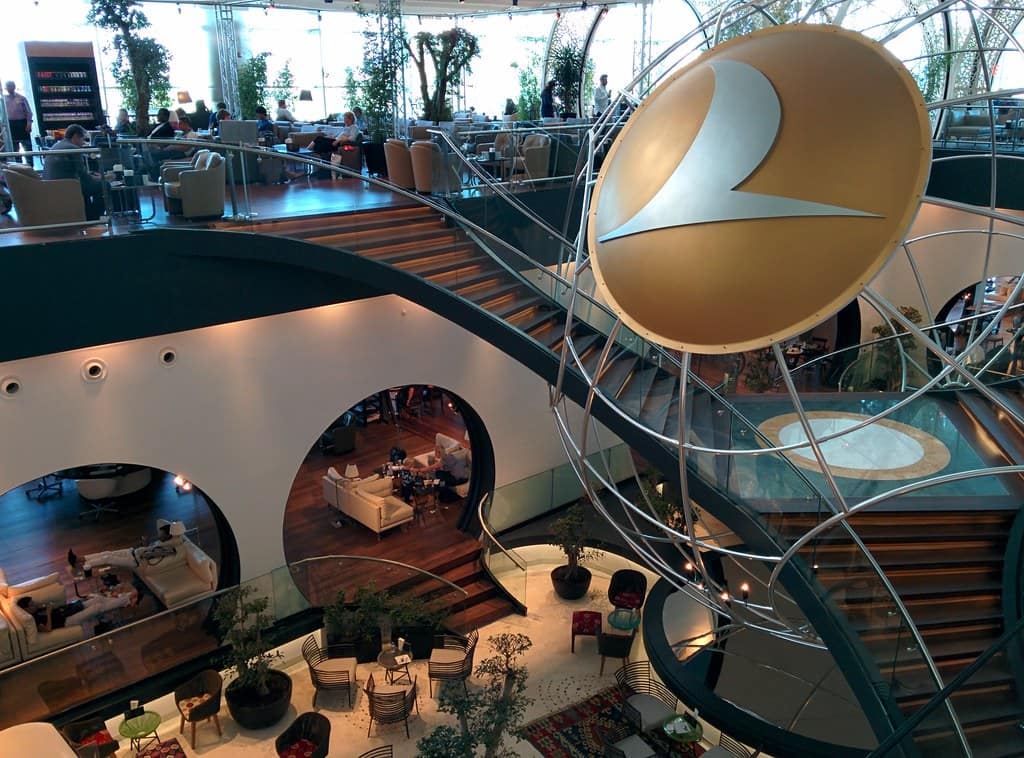 Ataturk Airport became a functional airport in 1953 and continued to function as one of the best International airports in the world. It was once in the top 5 busiest airports in Europe among London Heathrow, Frankfurt Airport, Amsterdam Airport, and Paris Charles De Gaulle.
In mid-2019, the new Istanbul Airport began its operation, taking over from the Ataturk Airport, which was previously the active airport on the European side of Istanbul. In the previous year, it was recorded that Istanbul Airport welcomed over 50 million passengers. That explains why a bigger airport had to be built since each year Istanbul experiences exponential growth in tourism.
Istanbul Airport is still under development. The airport is expected to be completed by 2025, and it is set to become the world's biggest airport by then.
Is a transit visa required for a layover in Istanbul?
You might hear a lot of people talk about touring Istanbul for a few days in between their flights. If you are flying from Turkish Airlines, you can get transit visas and extend your layovers as a result of which you will be able to leave the airport and travel around Istanbul.
This works perfectly, allowing travelers to make the most of their layovers. It will allow you can go out of the airport and see the city, take the tourist bus that takes tourists around the city covering all major historical sites in a short amount of time. You will get to see Sultanahmet Square that has the Blue Mosque and Aya Sophia, you can go to the Grand Bazaar, Topkapi Palace and so many places that are true to Istanbul's cultural heritage.
If you want to explore Istanbul further, you can even get your transit extended if you want to take 2-5 days to stay in Istanbul. Most people take the slightly longer transit so they can add Istanbul to the list of places they have been to. You can see the beautiful sites, shop at Istiklal street, dine with a view of the Bosphorus and just have a wonderful time.
If you do not intend on leaving the airport during your layover in Istanbul, then you would not be required to get a transit visa. You can stay in the transit lounge or even roam around Istanbul airport, shop at the duty-free. Or get yourself a meal from the dining lounge as well if you do not wish to leave the airport.
A few things to know before flying to Istanbul
Whether you are flying into Istanbul for a trip or a layover, you are thoroughly going to enjoy the airport. That's a fact. Though you might encounter some difficulties in communication, as is the case with Turkey in general, there are navigation signs all across the airport that are very helpful.
You will not have to worry about currency exchange if you end up in Istanbul on an impromptu trip, you can easily take out cash from your credit card from the airport ATMs. You will have options between USD, Euro, and Lira giving you the options and ease.
If you have more than 10,000USD in cash upon your arrival in Istanbul, you would be legally required to sign a declaration. So if you are coming on a business trip, you should keep this in mind. It is not a problem to carry a big sum of money, it is a standard protocol, so you should not have to worry about that.
Both the airports in Istanbul have a variety of public transport options. If you know exactly where your hotel or Airbnb is, you can take the bus that goes to that area, you can also get a taxi cab from the airport, or a rental car as well. There is a while floor that is dedicated to transport options.
If you are planning a short Istanbul visit that does not span longer than 24-48 hours in between your layover, you can easily keep the rest of your luggage in the lockers that are available. This way you would be able to easily roam around Istanbul without worrying about your baggage.
One thing you might have to check is if you would be required to get vaccinated for a certain virus or disease before you arrive in Istanbul/Turkey. Some countries have to get mandatory polio vaccination certificates if they are entering Istanbul as it is a requirement. It varies from region to region, so it is best to be aware of that beforehand.
Overall, rest assured, your arrival to Istanbul would be extremely smooth regardless of which airport you are coming from. Both, Istanbul Airport and Sabiha Gokcen International Airport are extremely well maintained and thoroughly equipped to accommodate travelers from all around the world with total comfort and ease.
I hope I have covered any possible questions that you had in this post, regarding traveling to Istanbul by air. Istanbul Airport is by far more luxurious and entertaining and it would be a thoroughly enjoyable stroll around the airport there.