How to travel to Istanbul and not burn a hole in your pocket? I would answer that it is quite possible, since in Istanbul – an amazing old city – you can find interesting places to visit at each price.
It is no secret that Istanbul is very popular among tourists all over the year and that there are many historic sights. The enticing history of Istanbul includes not only the times of the Ottoman Empire but also even earlier. Before Mehmed II the Conqueror seized the city and made it the capital of the Ottoman Empire, Istanbul was the capital of the Byzantine Empire and called Constantinople. One can be said for sure that this charming city had always been a center for travelers from different countries. Besides, Istanbul is now on a bucket list of many people around the world thanks to the popular Turkish TV serials.
To begin with, I would advise all these wanderers who dream to see Istanbul not to be afraid of traveling and buy a coveted airplane ticket to the cultural center of Turkey. And here, I sincerely advise you to read this article before starting. Because here start your adventures on how to visit Istanbul on a budget and, at the same time, enjoy its beauties. So, let us begin.
1 – How to buy cheap tickets from your place to Istanbul?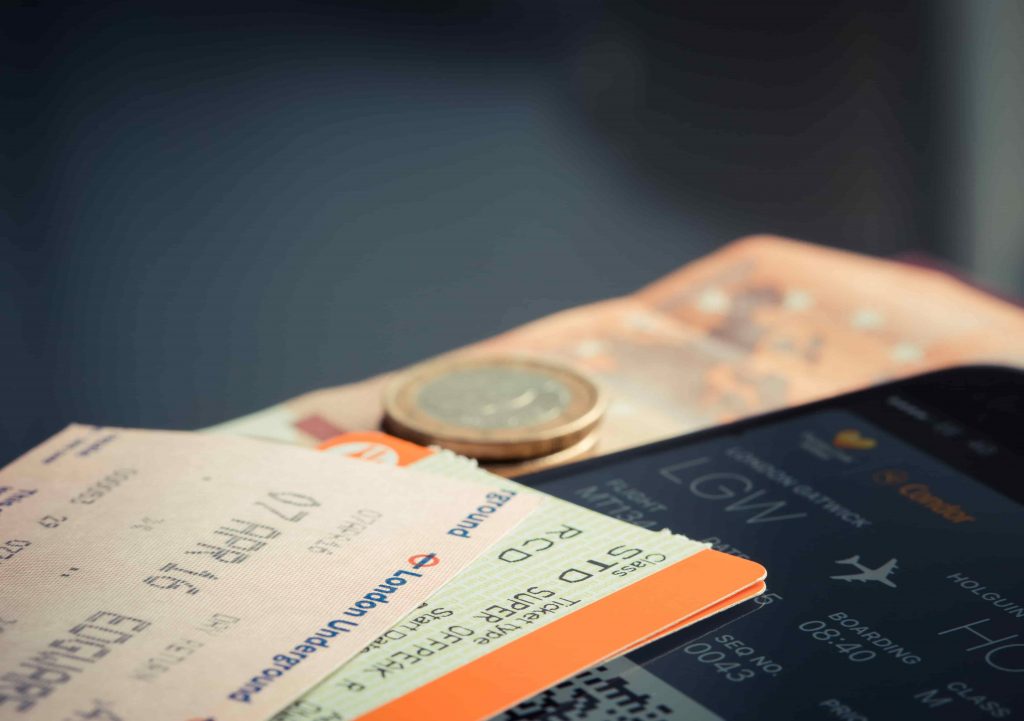 When I plan to go somewhere, like another city or country, then, usually I start everything with planning. That is, the two main issues that you need to plan and that might be the most expensive nowadays are to get to your destination and to find a decent place to stay. In other words, airplane/train/bus ticket and accommodation.
Let us start by choosing tickets, whether it be for plane, train, or bus. For travelers from far away, of course, it is much more prudent to use an airplane, and I advise you to pay attention to the well-known tickets' search engines, such as Cheapflights, Skyscanner, Kayak.
To say the truth, there are so many such web engines and they have very different but useful options to find whatever you need, that sometimes I feel a bit confused with choosing one. In such a situation I advise you to check your local websites which may well offer even more profitable flights in local currency. You can also try your luck on several Turkish websites in English for easy searching for the ticket you need, for example, Ucuzabilet, Enuygun, Obilet, Turna, Biletall, etc.
LIFE HACK. Once you find a ticket that suits you by date and time, the number of transfers, and baggage requirements, check the same option on that airline's official website. It happens that airlines do not include an additional fee, as some ticket agencies do, or sometimes you can get a promotion by registering on the website and many other opportunities to save money. Moreover, Turkey has a lot of low-cost airlines like Pegasus Airlines, AnadoluJet, OnurAir, SunExpress which fly abroad as well.
As for buying a cheap train ticket to Istanbul, I advise you to visit the Turkish website rail.cc in search of good options. Also, the Neredennereye website can give you useful information on the bus and a few train tickets that run to the neighboring countries of Turkey.
2 – How to find cheap accommodation in Istanbul?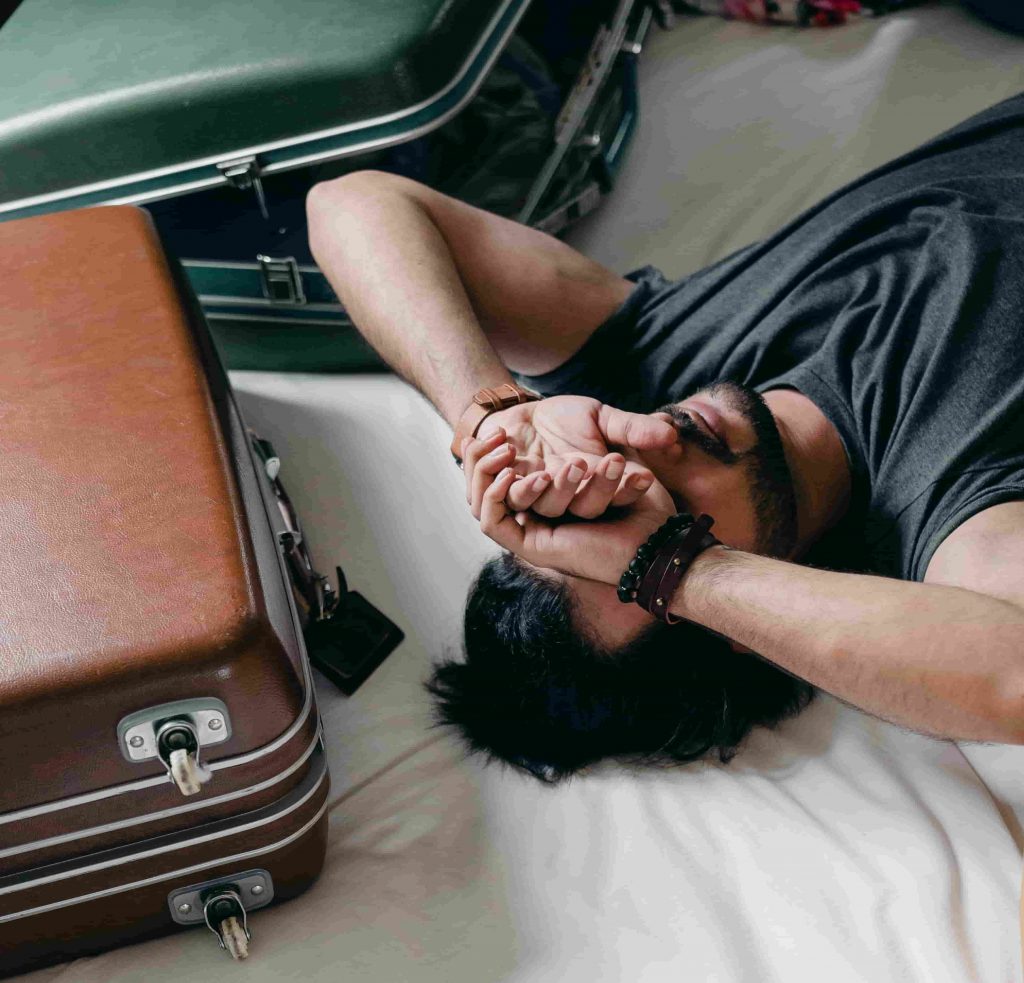 I think there should not be any problems with finding inexpensive apartments in Istanbul. And the best thing is that for a reasonable price, you can stay in the very tourist center, which is very important for guests of Istanbul who prefer to discover the old city.
I usually use a good old Booking website, but you can also try other no less useful websites like Trivago, Agoda, Hostelworld, Hostels. The most convenient areas for staying in Istanbul for tourists, in my opinion, are Sultanahmet, Şişhane, Taksim, and Beşiktaş. Prices are also inexpensive – from 3 USD for a bed in a shared room in a hostel.
For example, the cheapest one that I found is the Nostalji Hostel located in the Beyoğlu district – a bed in a shared room with good breakfast costs only 3 USD per night. If you want to live in the Sultanahmet area within walking distance of the Blue Mosque, then you can consider Agora Guesthouse, Antique Hostel, Old Town İstanbul Hostel, for the price of 8 – 15 USD, breakfast included. For those who prefer silence and solitude, I would recommend taking a single room within 15 – 30 USD at RoyaRooms (Beyoğlu), Istanbul Sirkeci Hotel & SPA (Sirkeci), Santa Sophia Hotel – İstanbul (Fatih), or Seven Days Hotel – İstanbul (Fatih). Besides, I advise you to check a small but cozy hotel with an amazing luxurious design Atlantis Royal Hotel (Fatih) – 17 – 20 USD per night.
In case you want to find accommodation from the owner, then the Airbnb might help you; a night in the studio apartment will cost about 15 – 50 USD, but breakfast will not be included.
3 – How to get from the airport to the city center of Istanbul on a budget?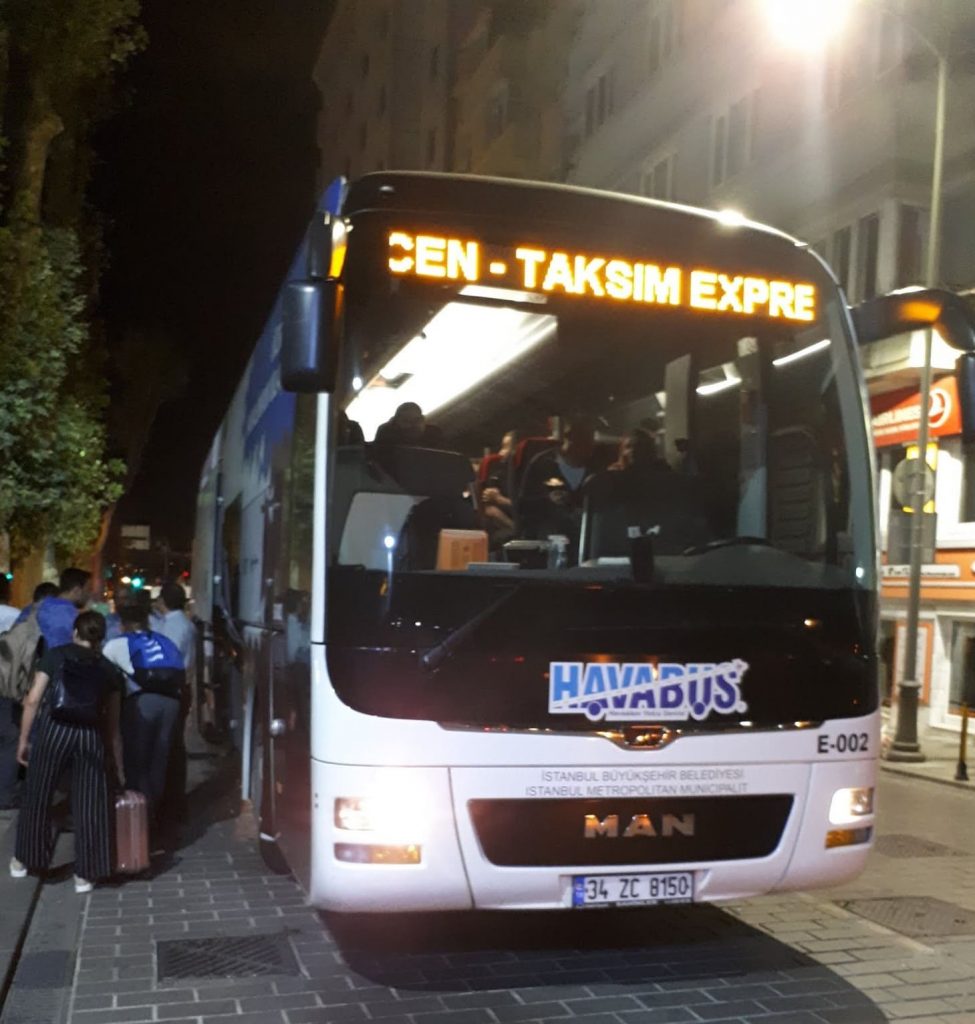 So, your adventure in Istanbul starts with arrival at an airport. The next step is to get to the place of your temporary stay in this huge cosmopolitan city with a population of almost 16 million people. I must say that Istanbul receives guests today at two airports – at comparatively new Istanbul Airport (IST) and the Sabiha Gokcen International Airport (SAW). You can visit at "Which Istanbul Airport should you can fly to?" for more information.
My money-saving advice for you will be to avoid using a taxi, since getting to the historical center from, for example, Istanbul Airport will cost you about 20-35 USD, which appears to be quite expensive. Knowing this and to make your travel and stay in the city much more convenient, both airports of Istanbul provide service buses for getting to the main central stations of the city.
Let me help you with this: in order to get to the Fatih area from the Istanbul Airport, you need to take a bus of Havaist service called HVİST-12 and get off at the Beyazit Meydan station. Besides, the buses run every half hour, so you can find the one you need; for checking a timetable you can visit hava.ist – the official website. You can find detailed information at How to Get from Istanbul Airport to Sultanahmet (Old City).
The posts provided before can help you in case you plan to stay at Kadıköy; or Taksim.
If you arrived at the Sabiha Gokcen International Airport, then your way will be a little more difficult since you will not be able to get from the airport to the Sultanahmet area without a transfer. You can use Havabus (havabus.com) service until you get to a central station like Taksim Square, and then you need to change to public transport.
By the way, a ticket for a Havaist will cost you about 4 USD, and for Havabus 2,5 USD, plus the cost of public transport. The way will take you about 2 – 2,5 hours, but your trip might be interesting as well since you will be able to see impressive views of the Bosphorus Bridge.
4 – How to save money on getting around Istanbul?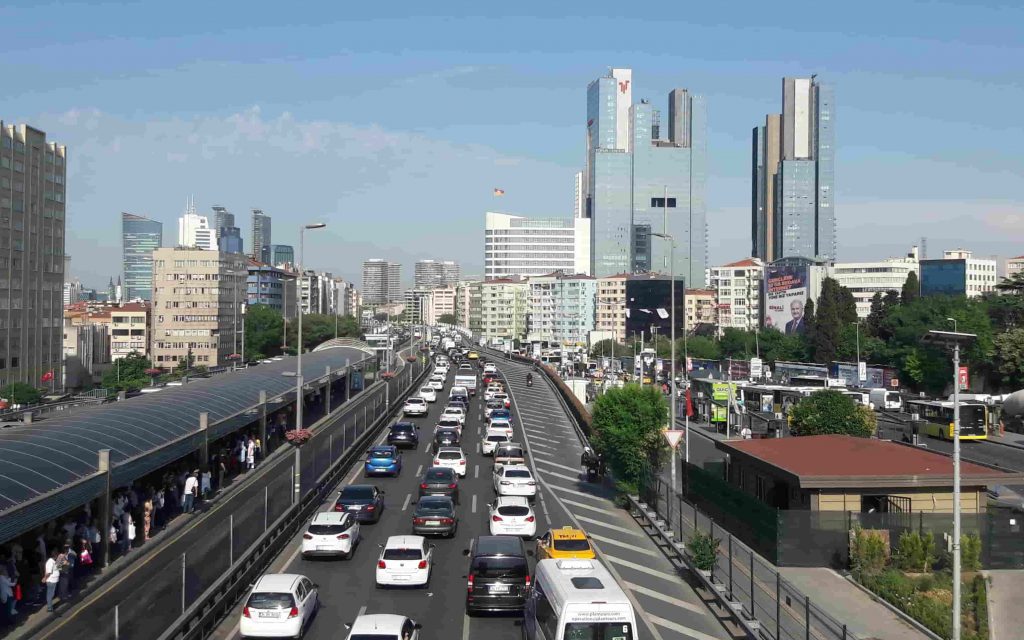 In order to get around the city on a budget, I advise you to use public transport, which is represented in Istanbul in a wide variety: there you can use the metro, metrobuses (a special fast bus running on its own line), busses, dolmuş (minibus), ferries. For traveling on public transport, you can use a one-time ticket, but I advise you to purchase the so-called İstanbulkart, which you can use throughout the year in case you plan to visit to Istanbul from time to time.
LIFE HACK. To navigate the public transport, I advise you to download the local mobile application like Trafi or to use Google maps as well.
So, İstanbulkart is a card with a balance that you upload and use in public transportation until a certain period. You can buy it at the airport in a special machine and deposit money on it. Traveling with such a card is cheap, compared to a taxi, plus, you can explore the city from the inside.
The card itself costs about 1 USD; a single trip by all types of public transport is less than 1 USD. If within two hours you make a change from one type of transport to another, then the cost of each next change is reduced. And if you change to another type of transport, you need to pay for it again, same with metro lines.
For those who still prefer using a taxi, then, I advise using the official applications on your mobile phone. For example, Bitaxi or İtaxi, where you will know in advance the approximate price of the trip, and you are less likely to overpay on the meter.
5 – What and where to eat on a budget in Istanbul?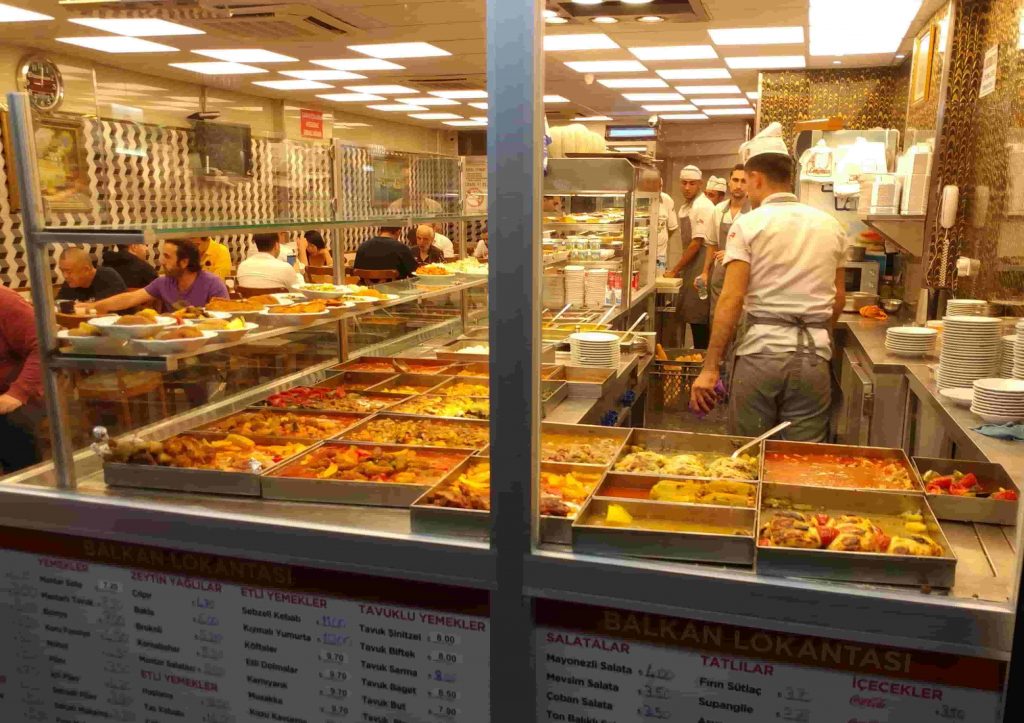 When it comes to food, this is one of the most important things to do in Istanbul. I believe you agree that if the food is not tasty during your trip, you probably would have an unpleasant experience remembering your adventures. But fortunately for you, it is a rarity for Istanbul that food there appears to be not tasty; besides, the prices for food are quite reasonable for such a large metropolis. Moreover, the choice of cuisine that you might like is extremely huge.
To save money, many people prefer to cook on their own while traveling, but in Istanbul, I still recommend visiting local places; even if you have special food preferences, here you can find a good selection of gluten-free and veggie foods as well. For lovers of meat and spiciness, this place would be just heaven. The local cuisine is cheap and worth trying, but if you want something more familiar, there are well-known fast-food branches, pizzas, steak houses, etc.
To have your meal on a budget restaurants, I would advise you to look for places as a self-service buffet, where you choose dishes on the counter and immediately pay. Such places can be found in any area of ​​Istanbul and usually, they are called lokanta. The food in such places is delicious and inexpensive, besides, you try like homemade traditional Turkish food.
Of the places that I visit, I recommend Balkan Lokantası, the branches of which are found in the old city, and Pehlivan, a network of lokanta scattered throughout Istanbul, or random buffets of a similar type.
There are also decent restaurants chains in Istanbul called Tavuk Dünyası and Tavada Tavuk, where you can find a huge selection of mainly chicken dishes but also several beef options at reasonable prices. At the same time, the atmosphere of the latter places is cozier and more inviting than in the lokanta type restaurants.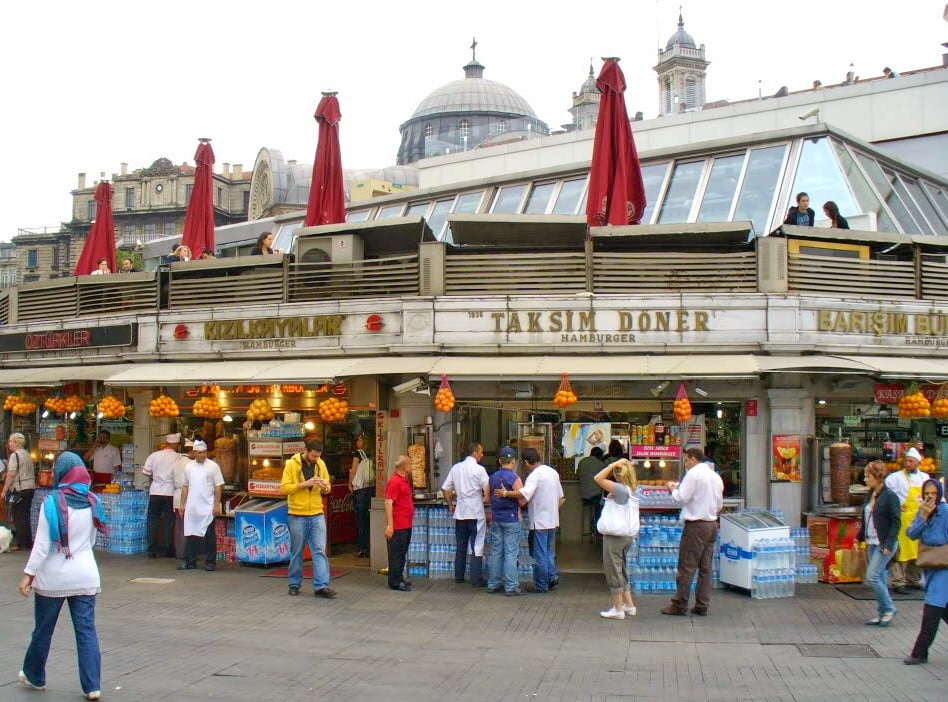 When it comes to fast food and street food, Istanbul is extremely rich in both. Moreover, the city has local types of street food such as balık-ekmek (fish sandwich), lahmacun (flatbread covered with meat and vegetables), dürüm (swirling snacks with meat), midye dolma (stuffed mussels), kokoreç (sandwich with giblets), kumpir (stuffed potato), and many others. And if you take a portion and a drink, it will cost you about 2 – 4 USD.
6 – What places to visit for a budget tour in Istanbul?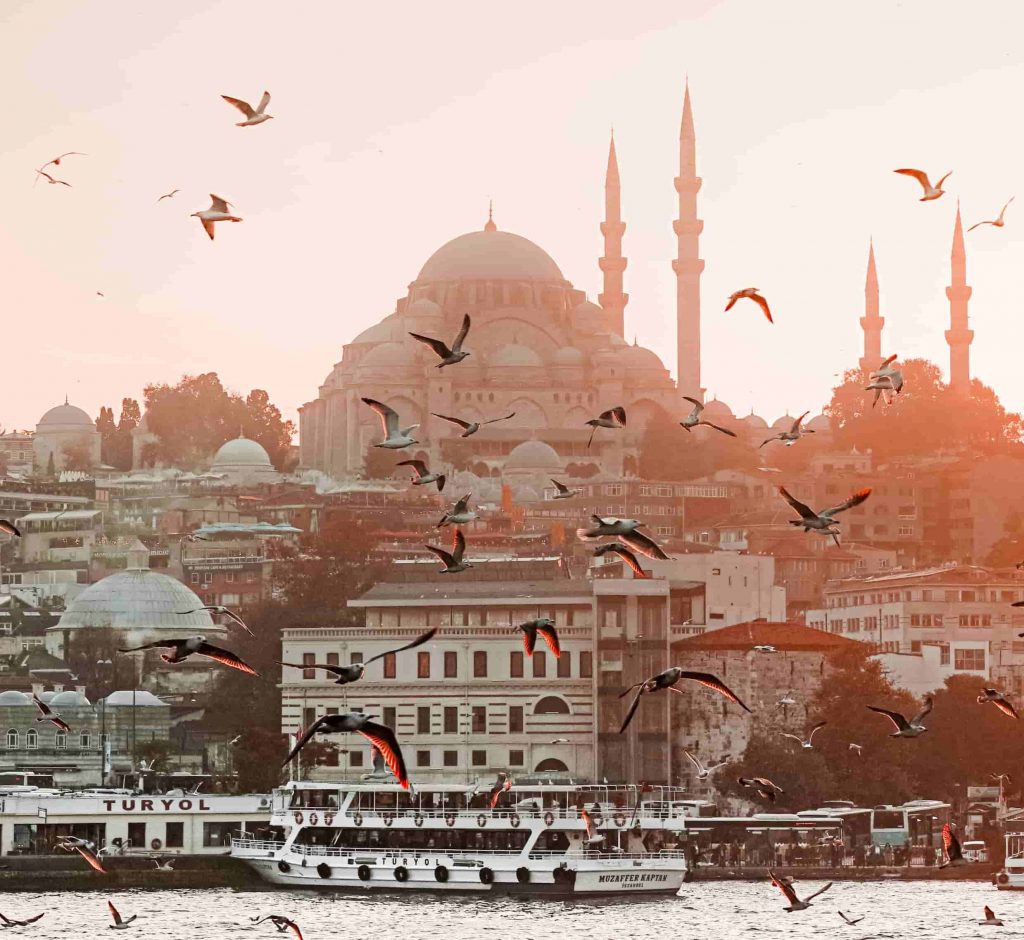 As I repeatedly say, it is not necessary to have a lot of money in order to have a good time in Istanbul. Besides, there are a lot of attractions that you can even visit for free. The good news for budget travelers is that two of the most famous sights of Istanbul can be visited absolutely for free – the Blue Mosque and the Hagia Sophia Grand Mosque, which, being mosques, obviously do not charge an entrance fee.
The only rule that must be followed when visiting these historic sites is respect for the feelings of believers. First, it is not allowed to enter the mosque in open dresses, shorts, T-shirts, both for men and women. Women also need to cover their heads and wear skirts that cover them to the toes. For the convenience of tourists, before entering the mosque, authorities arranged special booths where scarves and skirts are handed out for free. The second point that needs to be mentioned for your convenience is that on Friday, at certain times of prayer, these mosques are closed to visitors.
In general, all the mosques in Istanbul are quite interesting to visit if you are an architecture lover or just an admirer of art.
Among the most famous mosques, there is the Süleymaniye Mosque, built by the order of Sultan Suleiman the Magnificent. There is a cemetery in the courtyard of the mosque, where, in two neighboring mausoleums, Suleiman himself and his beloved wife Hurrem Sultan (Roxelana) rest. This place is really famous among many people around the world and also because of the famous Turkish TV serial – The Magnificent Century. Besides, from the backyard of the mosque, you can enjoy a gorgeous view of the Golden Horn and the old city of Istanbul.
Another no less pleasant feature of Istanbul for budget travelers is that this city is rich in green flowering parks and picturesque embankments. Walking in the park and relaxing in the shade of old trees – all are absolutely free; nevertheless, they remain a good relaxing attraction for tourists. And the embankments, of which are countless in Istanbul, are also worth checking in sunny hours of the day and in the evening to admire the lights of the night city.
I advise you to visit Gülhane Park, which is located near the park complex of Topkapı – Palace of sultans during the times of the Ottoman Empire. If you come to Istanbul during the tulip season (April – May), you can enjoy tulip blossoming in this park, as well as the carpet made of tulips on Sultanahmet Square, which is between Hagia Sophia and Blue Mosque.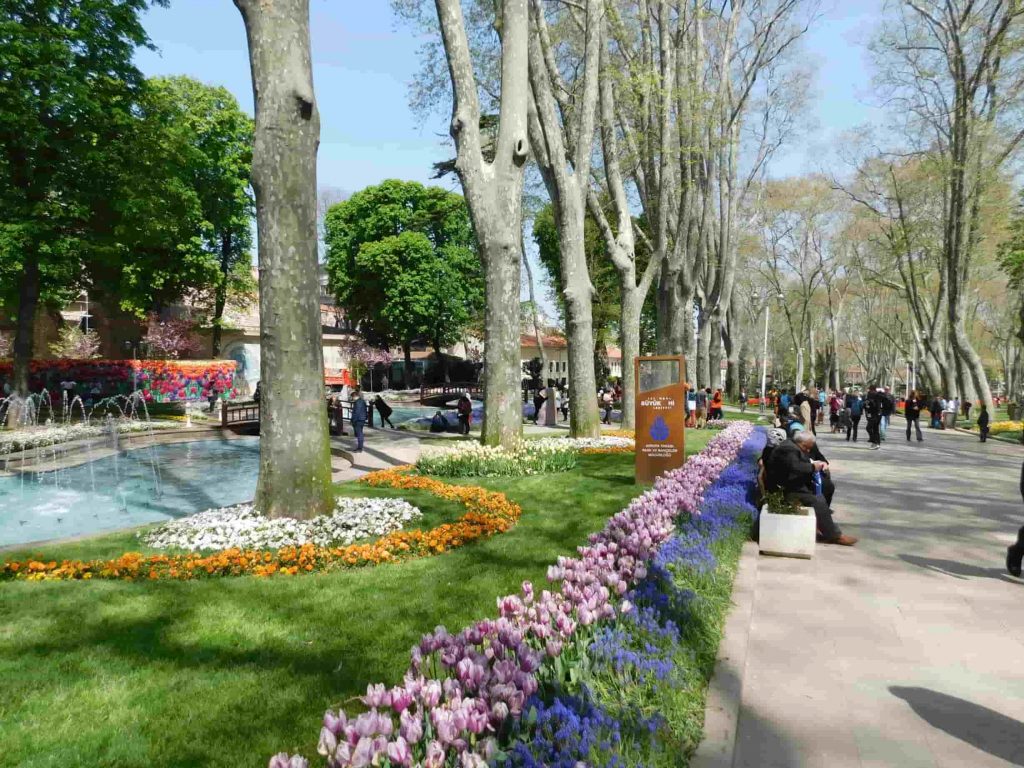 As for the embankments, the most beautiful, in my opinion, is the embankment on Bebek with a gorgeous view on the Fatih Sultan Mehmet Bridge – the so-called Second Bosphorus Bridge. I advise you to check the Ortaköy embankment as well and make pictures taking the stunning view of the Ortaköy Mosque and the Bosphorus Bridge. By the way, the Ortaköy Mosque also worth your attention, as it is made in unique the Ottoman Baroque style and quite clearly differs from other mosques in the city.
I also advise you to pay attention to the Üsküdar embankment, which is also popular not only among tourists but also among locals. This place can be considered one of the many romantic places in Istanbul that you can visit with your partner and admire the Maiden Tower as well.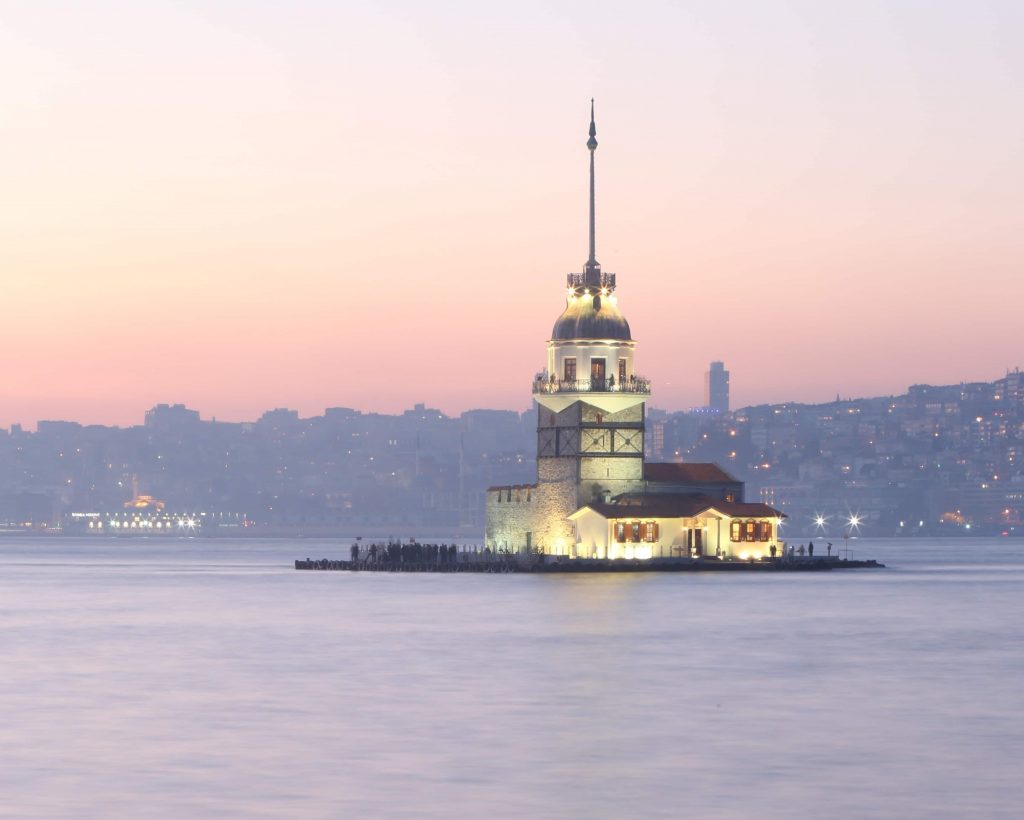 If you want to save on the Bosphorus ferry tour, there is a budget alternative that I recommend. You can take a ferry from the Eminönü or Beşiktaş station to the Karaköy side and see the sites as the Maiden Tower from the ferry terrace. In this case, you do not waste money on a ticket, instead, use the İstanbulkart. In the same way, you can get to the Princes' Islands on a public ferry and rent a bike to ride around the island and enjoy the local nature. Renting a bike will cost you about 2 USD per hour, and for a similar price, you can take an electric car tour around the island.
Another place at a low price that I recommend visiting is the Ihlamur Pavilion, which attracts many visitors during the magnolia blossom season. The price of the ticket is less than 1 USD but, in this park, complex you can also visit a small museum, which in the 19th century served as a small hunting lodge for sultans. There you can meet the most beautiful peacocks and admire fishes in the pond as well.
Another absolutely free entertainment among tourists is a walk along the route: starting from the Taksim Square along Istiklal Street to the Galata Tower, and from there along the cozy atmospheric streets of Beyoğlu to the embankment of the Golden Horn – Haliç. Walking along the Istiklal Street, you can buy an ice cream or a pomegranate juice, have a try of Turkish street food that is presented in a huge variety. A big plus for performing art lovers is that there are always many street musicians on the Istiklal Street, whose performances can be watched for free, only for a symbolic donation.
As a lover of detective stories, I advise you to check the Pera Palace Hotel – the old hotel with unique architecture where, according to rumors, Agatha Christie wrote her famous novel 'Murder on the Orient Express'. To see this place, you do not have to book an expensive room there, just ordering a cup of Turkish coffee or Turkish tea in the hotel lobby is enough.
Finally, I advise you to visit the rather popular Balat district, which is famous for its brightly colored houses and picturesque streets where practically every corner is a full-fledged location for photoshoots. Moreover, this area is famous for the fact that the 'Çukur' TV serial, popular throughout Turkey and abroad, was filmed at Balat.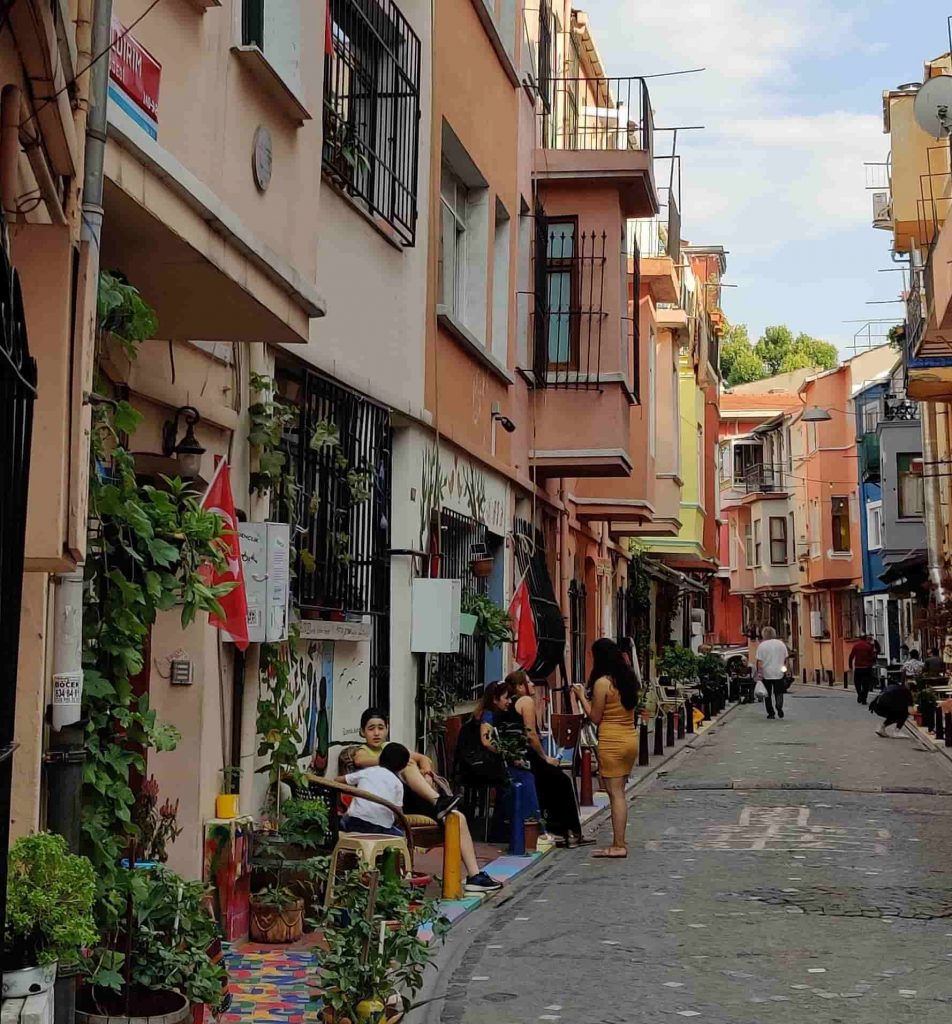 In general, according to my personal experience, it is not necessary to have a lot of money in the pocket to spend enjoyable and memorable time in Istanbul. This is one of the few cities where entertainment is available to all tourists despite their income. I hope that more and more tourists will visit Istanbul as I believe that once you see Istanbul, you will definitely want to return there. And I hope that this article will be useful to you in your adventures in Istanbul.