The new Istanbul Airport is located in Arnavutkoy, the European part of the city, so it will take more time to get to Kadıköy, whether by bus or taxi, as the distance is approximately 65 km, and it will take around 100-120 minutes to get there.
There are several options available to get to Kadıköy, such as Havaist Airport shuttle buses, rental cars, buses, and taxis. These options are briefly summarized in this post.
| Option | Price (One Way) | Duration |
| --- | --- | --- |
| By Havaist Airport Bus | $6 | Approx. 120 minutes |
| By Taxi | $35-$40 | 45-50 minutes (may vary due to traffic) |
| By M11 Metro + Transfers | Varies (Multiple transfers) | At least 2 hours. Not recommended for heavy luggage. |
| Recommended: Kiwi Airport Transfer Taxi | ~$35-$40 | 45-50 minutes |
How to Get from Istanbul Airport to Kadikoy
1. By Havaist Airport Bus – Affordable & Quick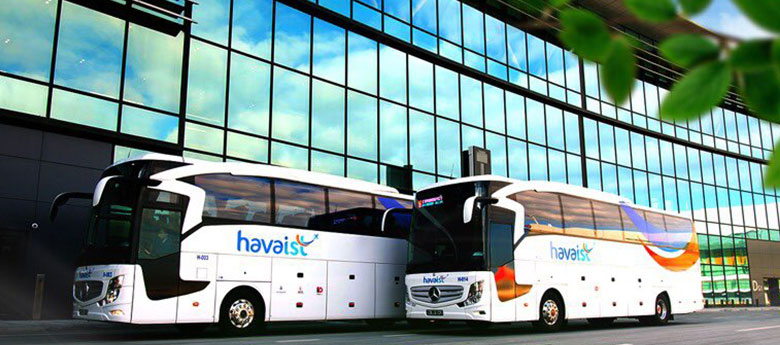 Havaist is the only shuttle bus service currently operating that will take you to and from the new Istanbul Airport. When you go outside after getting your baggage, head for the exit door. You won't miss it because it will be written in big letters in front of you.
The Havaist HViST-14 bus line connects Istanbul Airport to Kadikoy. The journey takes approximately 120 minutes and departs every 45 minutes. The ticket price is around $6.
Official site for Havaist: https://hava.ist
2. By Taxi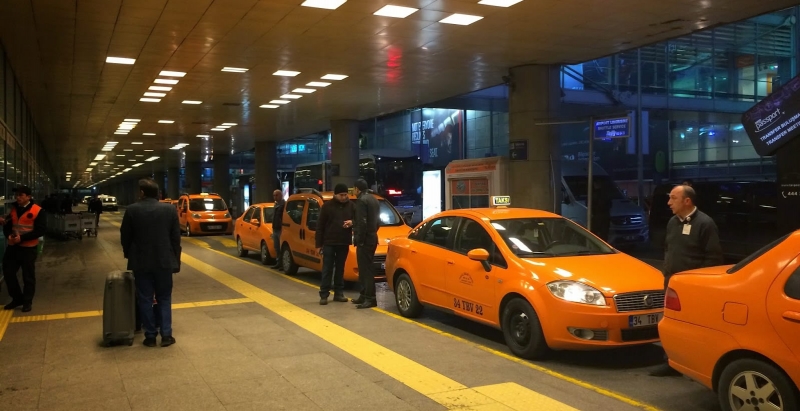 Going by taxi to Kadıköy will take around 45-50 minutes, and it will cost $35-40. Make sure the taxi has the meter on!
3. By M11 Metro – If you don't have much luggage
Metro Line M11 now connects Istanbul Airport to the city. To reach Kadikoy, you can take the M11 line to Yenikapi Station and transfer to another metro line to go to Kadikoy. After that, you'll need to take a tram or taxi to your destination. However, this option is not recommended due to the potential overcrowding and difficulty of carrying luggage.
4. By Kiwi Airport Transfer Taxi – RECOMMENDED
If you're looking for the most comfortable and convenient way to travel, especially if you are traveling with kids and luggage, a private shuttle is recommended.
We wholeheartedly recommend Kiwi Taxi for the transfer as it is the most affordable and safest option. You'll pay around the same with Taxi for extra benefits such as newer cars/vans, bigger luggage space, and a private driver. When you use Kiwi Taxi, we get a little commission at no extra cost to you. Thanks for supporting our content!
How far is Kadıköy from Istanbul Airport?
It's about 65 km, and takes about 45-50 minutes by car, depending on peak traffic hours, it can be up to 90 minutes. The Havaist shuttle bus should take about 110-120 minutes.
Which Airport is Closer to Kadıköy?
Since Kadıköy is on the Asian side of the city, Sabiha Gokce Airport is about two times closer, only 35 km, but it is 65 km from Istanbul Airport.
How much is a taxi from Istanbul Airport to Kadikoy?
Going by taxi to Kadıköy will take around 45-50 minutes, and it will cost $35-40