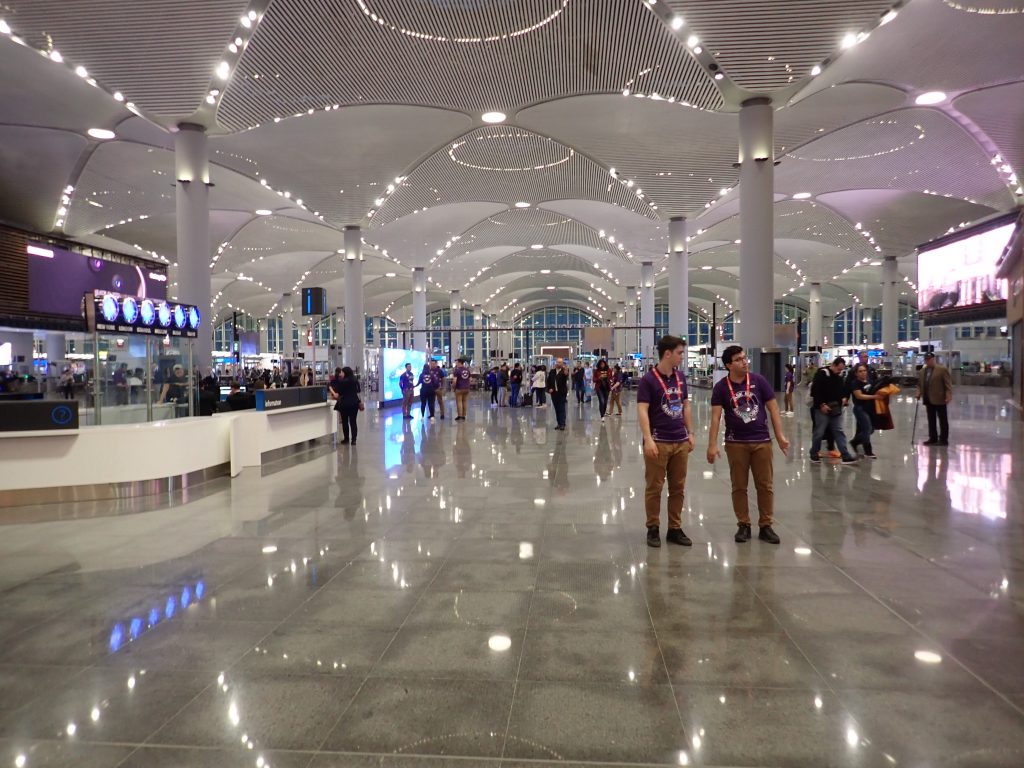 Going from Istanbul Airport to Taksim is easy, and you have several modes of transportation from which to choose, depending on your budget and time.
Right now, there are no metro stations or trams going to the new airport, as they are currently under construction.
1.Havaist Airport Shuttle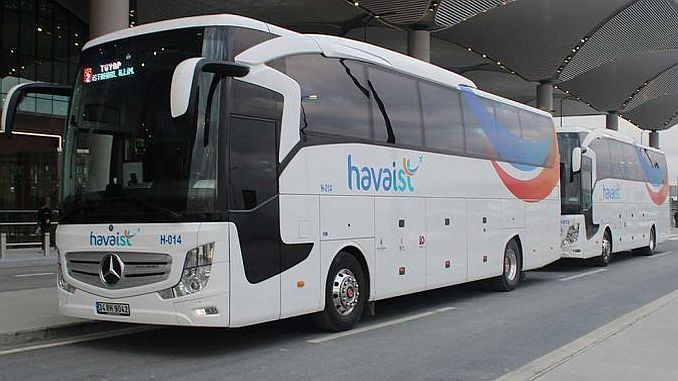 The easiest and cheapest way to get to Taksim from the new Istanbul Airport is by taking a Havaist shuttlebus. The bus stop is located outside of the airport. The fare is 18 TL ($3) per person, and you can pay with your credit card or Istanbul transportation card. I recommend getting a transportation card because you can use it on all public transportation, including ferries, metros, trams, and buses. If you are going to take a stroll in Istanbul after arriving on public transportation, then you will need one.
It takes around 80 minutes to travel from Istanbul Airport to Taksim Square by Havaist. I have used these buses several times and can say that they are quite comfortable and safe. Also, there is no luggage weight limit on Havaist.
How to get an Istanbul Card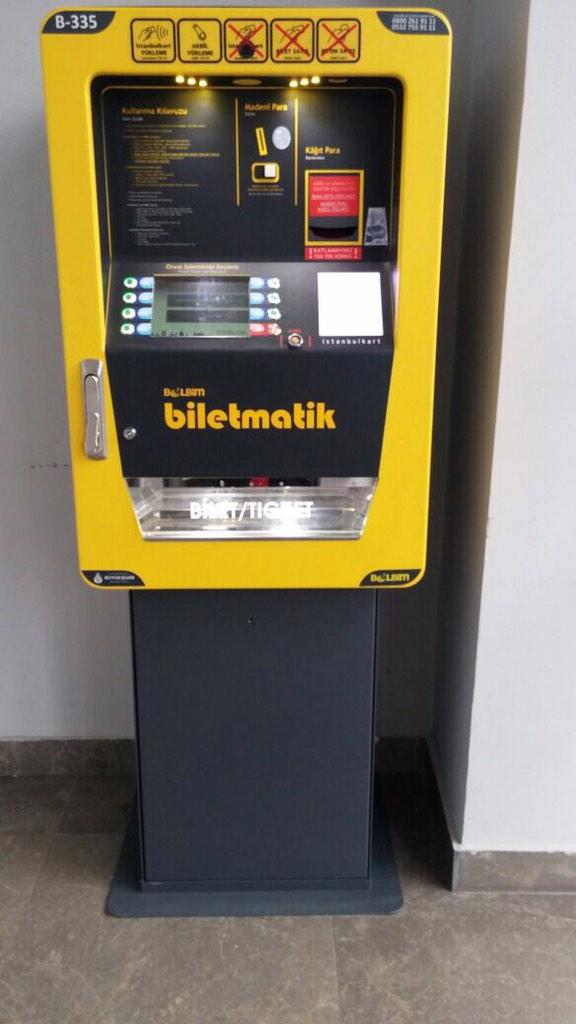 When you go to a bus stop, you will see red machines from which you can buy a card and/or charge it. The card costs 6 TL ($1). The machine takes only 5, 10, 20, 50 TL. You will need at least 10 TL ($1.4) to get a card, and the remaining 4 TL is loaded onto your card. If you are going to use public transportation, you can also load more onto your card.
If you are traveling with a group, you do not have to buy everyone a separate card–you can swipe for everybody on the same card. 
2. Taxi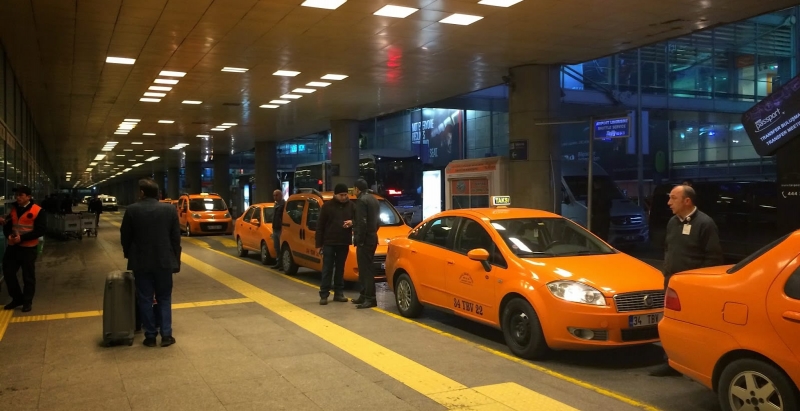 Depending on your situation–whether you are running late, too tired, or lost–you can always opt to take a taxi for the sake of convenience. For some people, Istanbul can be scary as it's a big city, and they might get lost. The taxi is the best choice to avoid having a panic attack or feeling anxious, but you must be aware of the high cost of taking a taxi in Istanbul. This is especially true when the driver sees that you are a foreigner–he might charge you more and take the "scenic route" before arriving at your destination. 
From Istanbul Airport to Taksim Square is about 40-45 km, and a taxi might cost 100-150 TL ($15-25).
3. Rent a Car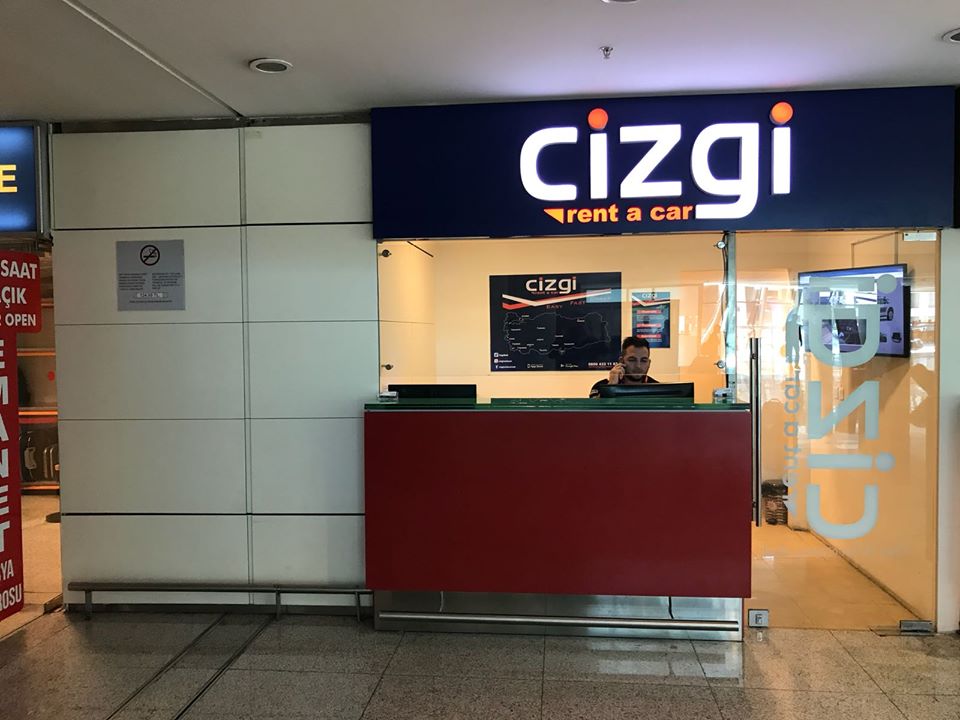 There is quite a range of car rental companies inside Istanbul Airport. Once you exit the Arrivals Gate, the companies are on your left. It is recommended that you approach a number of them to negotiate the prices and car models. Some cars are cheap, but they are old and ragged. This happened to us once when, two days after renting a car, one of its wheels blew.
So, do not forget to ask every detail about the car before paying them money. We rented from Cizgi, and the car was satisfactory. The average price to rent a car is 150 TL ($25) per day.
When you rent a car, do not forget that you will need some sort of navigation program on your telephone to get to Taksim, and for this, you will need the Internet. If you do not have a Turkish phone number or Internet, you can buy one at the Aiport from Turk Telekom, Turkcell, or Vodafone. Once you have obtained access to the Internet, it's an easy 40-minute drive to Taksim.
The process of renting a car will take around 30-45 minutes.
Is There Uber in Istanbul Airport?
Uber is no longer in business in Istanbul.
Do You Tip Taxi Drivers in Istanbul?
There are taxi meters in all taxis to calculate your payment according to the distance traveled. You pay your bill according to the meter at the end of your trip. You do not have to tip taxi drivers–the locals don't tip either.
How Long does it Take to get from Istanbul Airport to Taksim Square?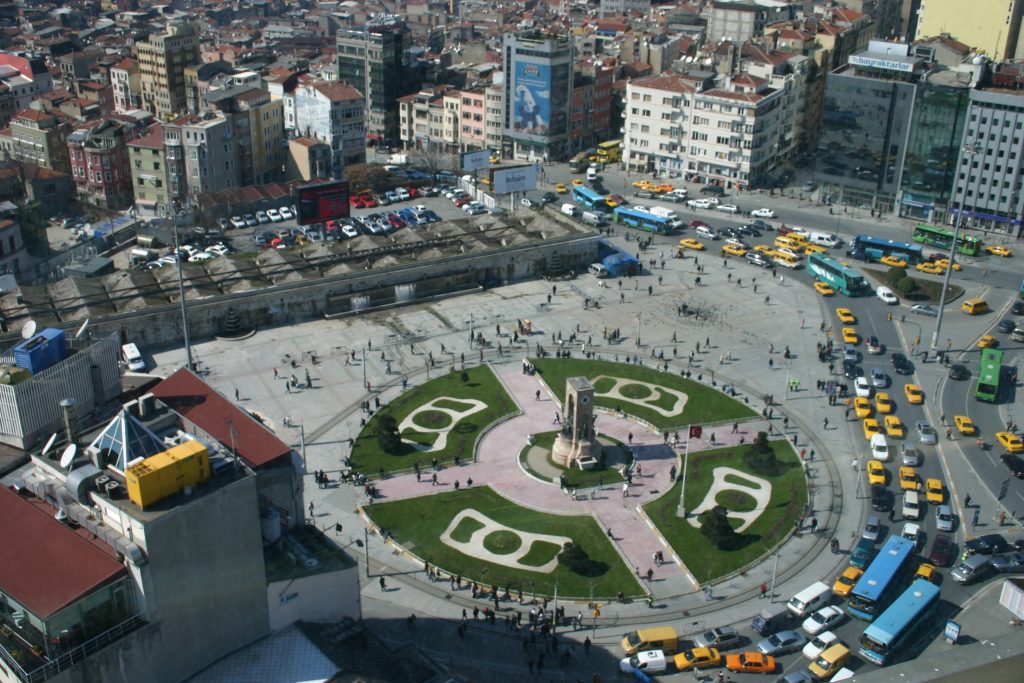 The distance is about 45 km, but travel times will vary depending on your method of transportation. If you rent a car or take a taxi, it will take around 40 minutes, but this also depends on the traffic. If you travel during peak hours, it might take longer.
By Havaist, the arrival time from Istanbul Airport to Taksim Square is around 80 minutes.
Getting around in Istanbul Airport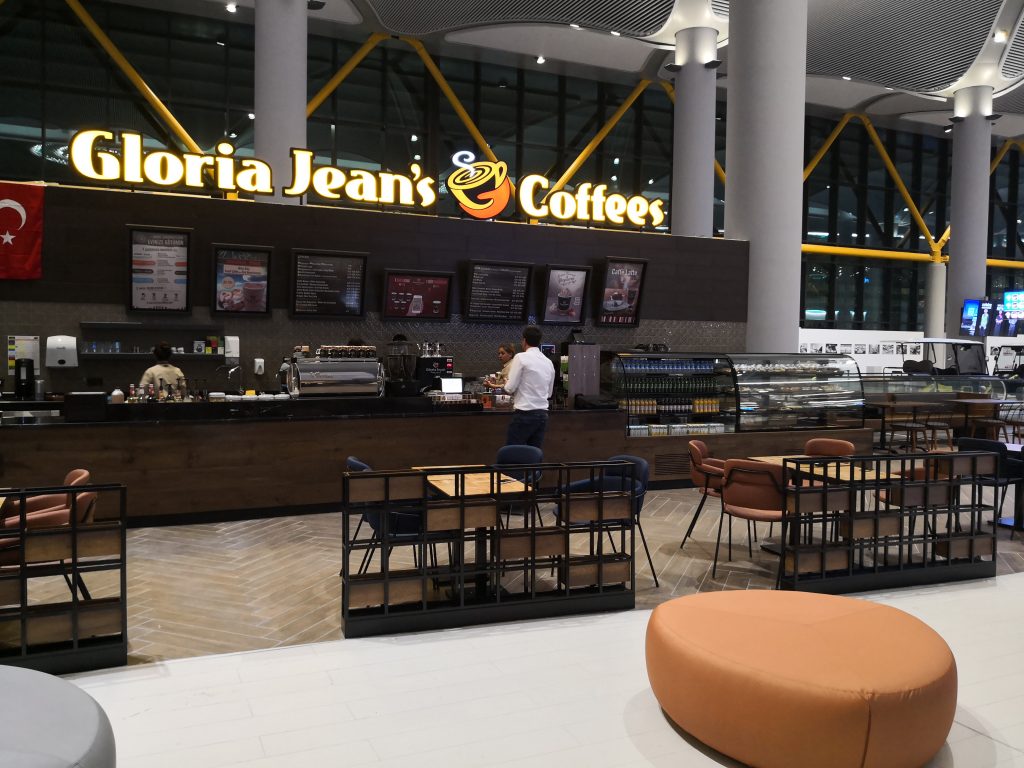 Although the airport is large, cafes, restaurants, car rental companies, a flower shop, telephone companies, and exchange offices are located in one area. Just inside the exit door is a Simit Sarayi store, a famous brand of Turkish bagel cafes, selling a good choice of snacks, sweets, tea, and coffee. If you are hungry, you can stop in before you leave the airport for Taksim.
Gloria Jean's Coffeeshop is adjacent to Simit Sarayi Cafe. If you crave a cup of espresso or Americano, I recommend Gloria Jeans.
Across from Gloria Jean's is a flower shop and a Turk Telekom Telephone shop, where you can buy your Turkish phone number. The price of a number starts at 150 TL ($25), and if you are buying a number for the first time, they give you 10 GB of Internet and 500 minutes of talk time.
Car rental car companies occupy a big space at the airport. It is here that you can negotiate your price and find the car you wish to drive.
There is also Burger King restaurant to the right of the exit door.
If you are a health tourist traveling to Acibadem Hospital, there is an open office right in front of the exit where you can speak to a representative in a variety of languages. There is also a car service to take you to the hospital. If you made an appointment for a doctor before you arrived and you let your driver know, the representative and driver will wait for you there.
The new Istanbul Airport is farther than Ataturk Airport, and its transportation system is not as developed as the older airport. Still, getting from there to Taksim Square is easy–your options are to rent a car or take a shuttle bus or taxi.