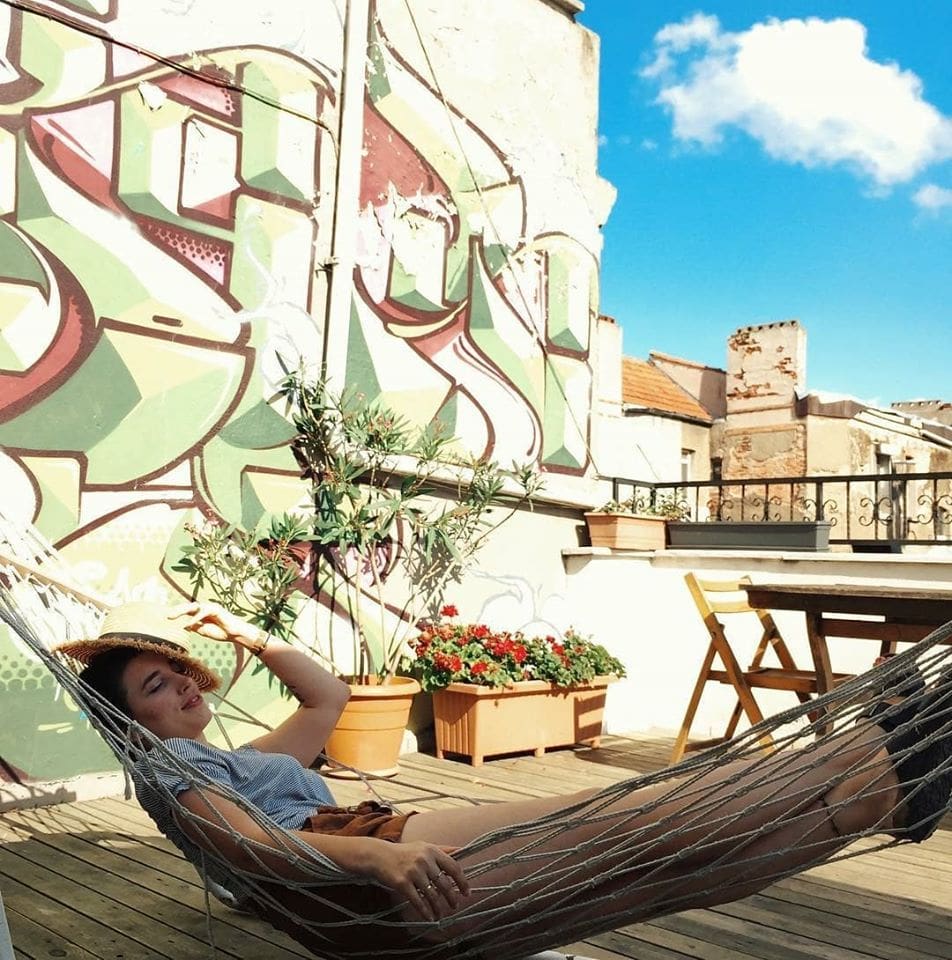 Welcome to Istanbul, this mystical scene where East meets West, connecting two continents, a dream destination that holds more than a thousand years history, culture, and colors in its heart. Just like the other big cities in the world such as London, New York, and Paris, energetic and speedy Istanbul never sleeps either.
Not many cities are left on the planet with the rich legacy and heritage of Istanbul, the architecture, the food, culture, and the list goes on. So do not hesitate and start planning now to pay a visit to this magical city. Definitely on top of the list goes a decent place to stay and spend time while you're visiting.
Naturally, Istanbul is loaded with hotels, hostels, and guest houses from affordable accommodations with sufficient facilities to high-priced luxurious lodgings, but in this article, I'm focusing on some of the best low-budget hostels located in the prime neighborhoods. Competent choices to meet new people, travelers from all around the world, hang out with the local hospitable crowd yet still close and convenient to main attractions in the town.
Hostels around Taksim
Chilloutlya Hostel & Lounge
This hostel is located literally 2 minutes away from the crazy nightlife in "Taksim" and only 5 minutes walking from public transportation in a prime location near Taksim Avenue and the main sights and shops. It offers a full bar from 13:00 to 04:00 in the morning.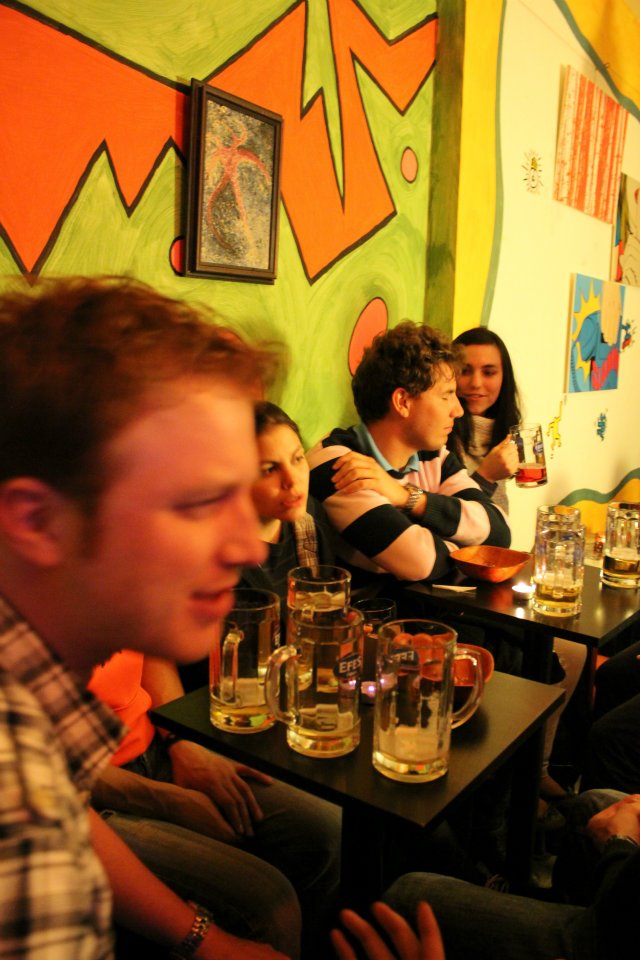 There is an open buffet where you can have a Turkish traditional breakfast at 08:30 to 10:30, get Turkish tea and coffee for free while you meet people from all over the world, chill in the lounge room, watch world channels, DVDs or get books and magazines from the library and play board or group games together.
In the evening, you can enjoy your cocktails and beers at reasonable prices compared to the bars in "Taksim". The hostel provides single and double private rooms assigned with bathrooms and showers as well as shared dormitories and common bathrooms.
Other facilities are
Free Wi-Fi
Air-conditioned
Laundry service
Kid-friendly
Address: Hüseyinağa, Toprak Lüle Sk. No:1, 34435 Beyoğlu/İstanbul
Neverland Hostel
Opened in 2008 this hostel is a cozy and friendly atmosphere located in a converted textile building that is renovated. It's 5 minutes away from "Taksim" square and walking distance to all public transports. It's a homy space that provides single, double rooms and dormitories.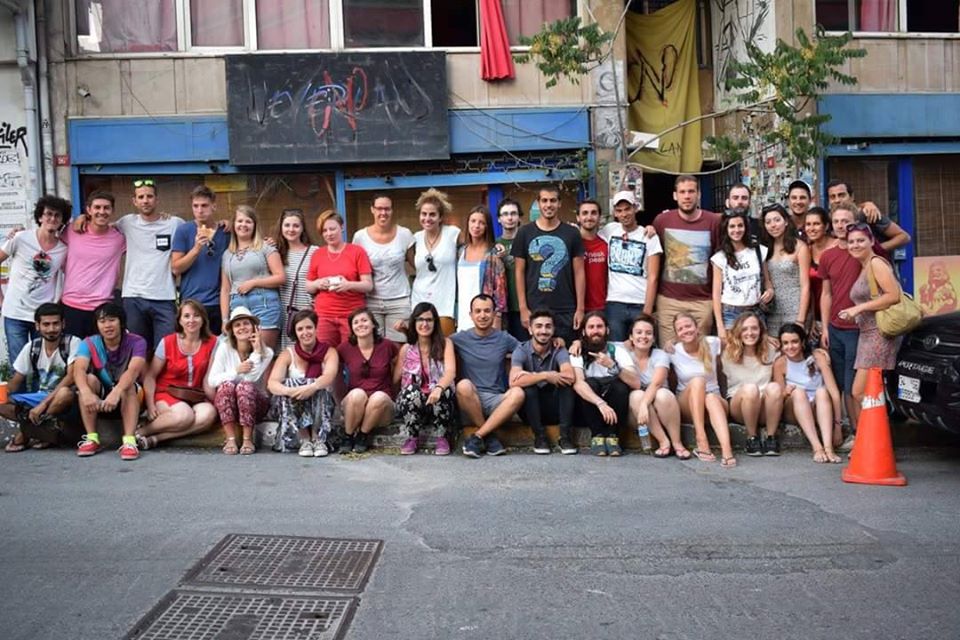 There is a common kitchen available where you can use the fridge and cook your own meals, there are free bread and water plus hot beverages like tea and coffee that you can enjoy while chilling and socializing with other travelers and locals.
Alcohol drinking is not allowed at the entrance but you can drink in the lounge although it is not served you can bring in your drinks. Remember credit cards are not accepted and check-in is 13:00 & Check-out at 12:00. Rooms details:
Single Room: 16 €
Mixed dorm with 9 beds: 7 €
Mixed dorm with 4 beds: 9 €
Double/Twin Room: 11 €
Double/Twin Room with Bathroom: 12 €
Triple Room: 10 €
And here is the list of facilities
Open buffet breakfast from 09:00 to 10:30
Free linens and towels
24 hours front desk
24 hours available hot water
Common bathroom and a shower on each floor
Free lockers in dormitories
Laundry service available
Water, tea, coffee are free of charge
Big common open kitchen.
A free wireless Internet connection is provided
A special discount for long staying begins in October lasts till March
Address: Firuzağa Mh, Boğazkesen Cd. No:96, 34425 Beyoğlu/İstanbul
Bella Vista Hostel
It's located in the heart of "Taksim" besides providing easy access to the heart of fun, history, and culture of Istanbul. It offers a comfortable, clean space and relaxing accommodation. The reception is open 7/24 and
children under 10 years old are not allowed.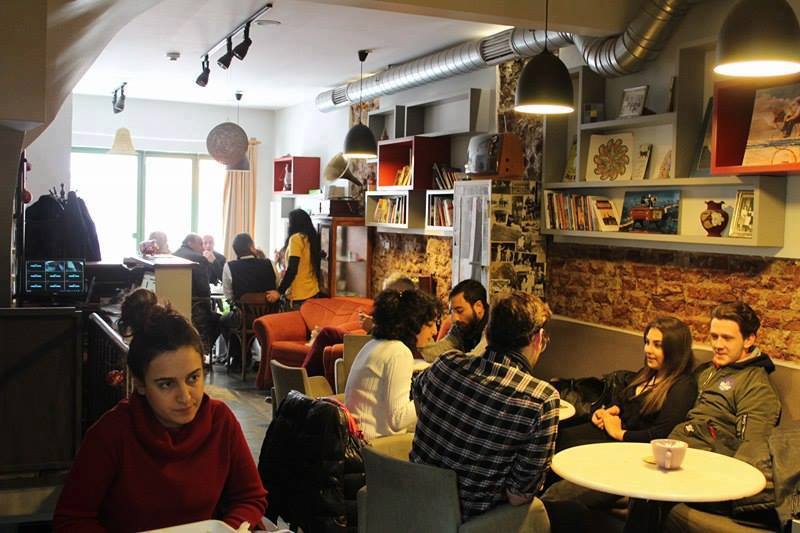 It is just 5 minutes' walk away from "Taksim" Square, Only 7 minutes walk away from the nostalgic tramway, which is one of the symbols of Istanbul. "Tarlabaşı", the parallel street to "Istiklal" offers a different experience with its old buildings and a diverse population of Kurds, Romas, and other expats. Let's not forget the unique culture and flee markets.
BellaVista Hostel has 9 rooms (both dormitory and private rooms for 10,8,6,4,3,2 persons.) The hostel has 6 floors with a huge terrace. On every floor, common bathrooms and showers are provided. Besides, on the first floor, there is a Cafe & Restaurant (Fine Vegetarian Kitchen) which offers drinks, traditional vegetarian food, and breakfast.
There is free WiFi in public spaces and breakfast is included in the price. The team organizes social events such as movie nights, small parties, jam sessions at the terrace from time to time. It provides towels, iron, laundry services for low prices, as well.
Address: Bülbül, Turan Cd. No:60, 34435 Beyoğlu/İstanbul
Ottopera
The building of the Ottopera Hotel is one of the most beautiful and attractive examples of the 19th century Greek Architecture. The design brings the Turkish motifs and modernism together. Provides a special transfer possibility from or to the airport if you are interested and if not the public airport shuttles last stop is at the "Taksim" square which is within walking distance.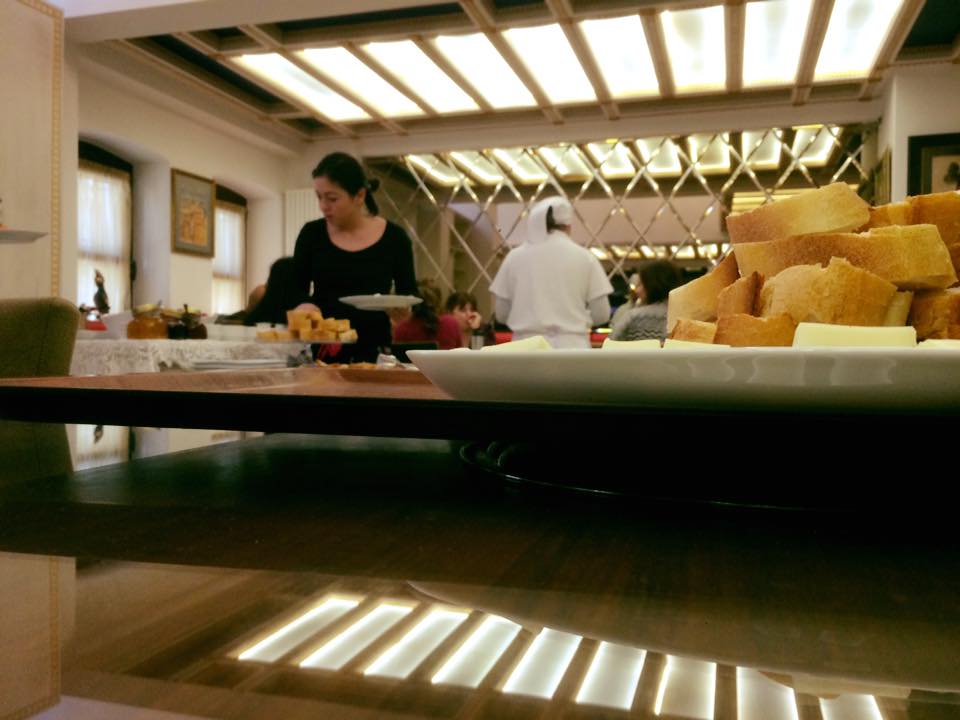 There are 16 hotel rooms in the main hotel building,1 studio and 1+1 apartment in the outbuilding with the same architectural features. Rooms are Single, deluxe double room, superior double room, a twin room with a garden, eco basement room, and standard studio, and all the rooms include:
Tv with European Satellite Channels
direct-dial phone
wireless Internet connection
air conditioner
laptop-size safe box
minibar
coffee & tea maker
private bathroom, shower, hairdryer, slippers
wake up service
pillow menu
Turkish Delights at check-In
One of the charming features of the Ottopera Hotel is providing breakfast to the exclusive guests without any time limitation. The guests have the precedence of waking up late and having their breakfast whenever and however they request.
Address: Kocatepe, Feridiye Cd. No:95, 34437 Beyoğlu/İstanbul
Levanten Hostel
A laid-back hostel located in a quiet street away from all the hustle yet only a couple of minutes away from "Taksim" square and "Istiklal" street and all the shops, bars, and cafes. It offers single and double private rooms including showers and bathrooms as well as a mixed and female dormitory. The facilities and services are: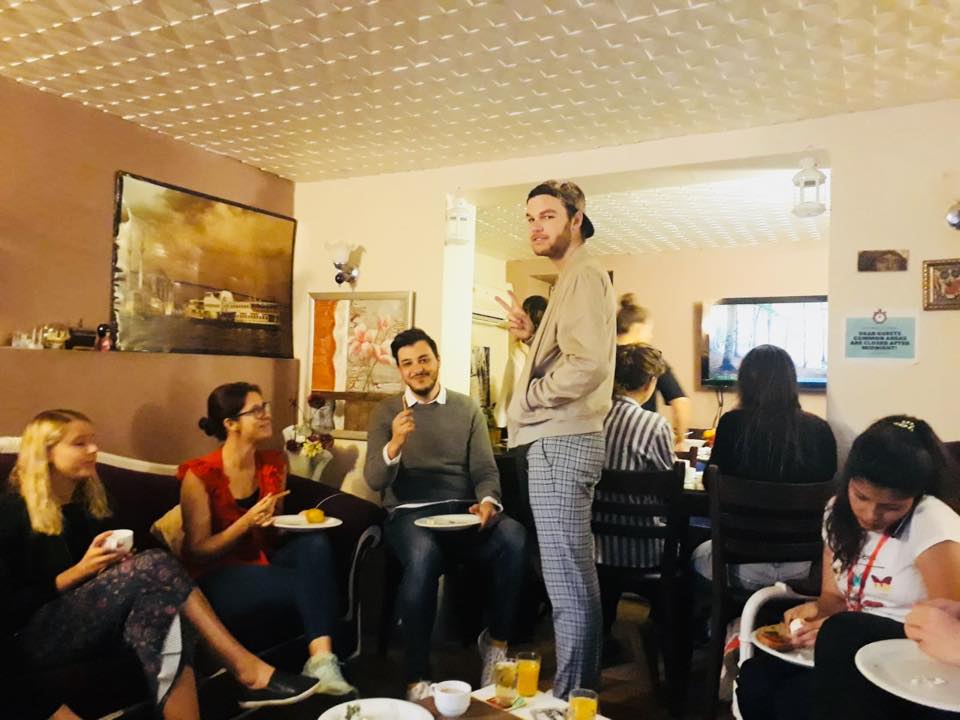 Washing machine for guests
Dry cleaning
Babysitter
Cell phone rental
Medical services
Classic concierge service
Express check-out
Business center
24-hour security guards
Walking distance parking/garage
Free wireless Internet
Housekeeping
Address: Cihangir, Pürtelaş Sk. No:42/ A, 34420 Beyoğlu/İstanbul
#Bunk Hostel
A renovated historic building near "Taksim" square, it's a laid-back, zesty place to meet the youthful generation of travelers from around the world. It offers mixed dorm-style rooms with shared bathrooms as well as private single and double rooms, or private ensuite rooms.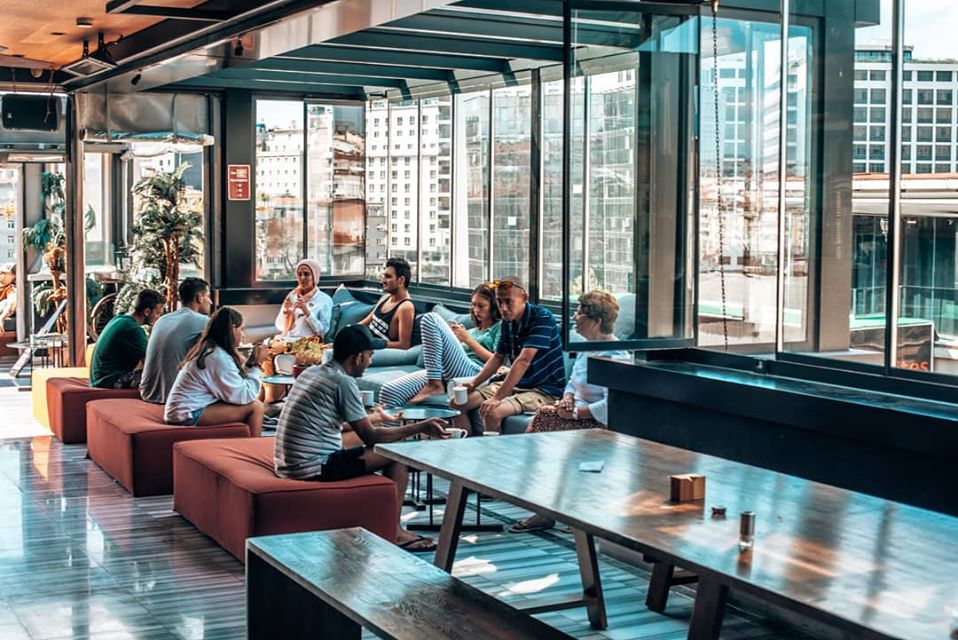 Free delicious Turkish breakfast is served every morning and there are inexpensive food options available on the menu furthermore you do not have to book online as walk-ins are welcome in this hostel. The amenities include:
Fast free Wi-Fi
Free linen
Free business center
Rooftop bar and cafe with views of the city
Cinema screen for sports matches and film nights
Laundry service
Elevator
Pin code operated lockers per guest
Free communal secure luggage storage
Free use of desktop computer
Free duvets and bed linen
Free hairdryer
Air conditioning in every room and communal areas
Key card room access
Marble bathrooms
Concierge
No curfew
24 hr reception/ security
Address: İnönü, Papa Roncalli Sk. No:34, 34373 Şişli/İstanbul
Hostels in Kadıköy
Hip, authentic and lively, this neighborhood is the perfect combination of the rich history and contemporary arts. A maze of spacious streets packed with bohemian, chilled and cozy cafes, seashore parks and traditional tea gardens with a view of the "Marmara" sea, plus the public transportation is within walking distance from the center of the "Kadikoy".
Moda Drei-Concept Hostel
Welcome to the hippest area in town, located in a cultural and modern street in the neighborhood of Kadikoy's "Moda" and the expo of the skyline over the "Bosphorus" sea. The staff loves to give top tips on where to drink, eat, dance, party, think, read, write, watch, talk and actually all the fun you can think of.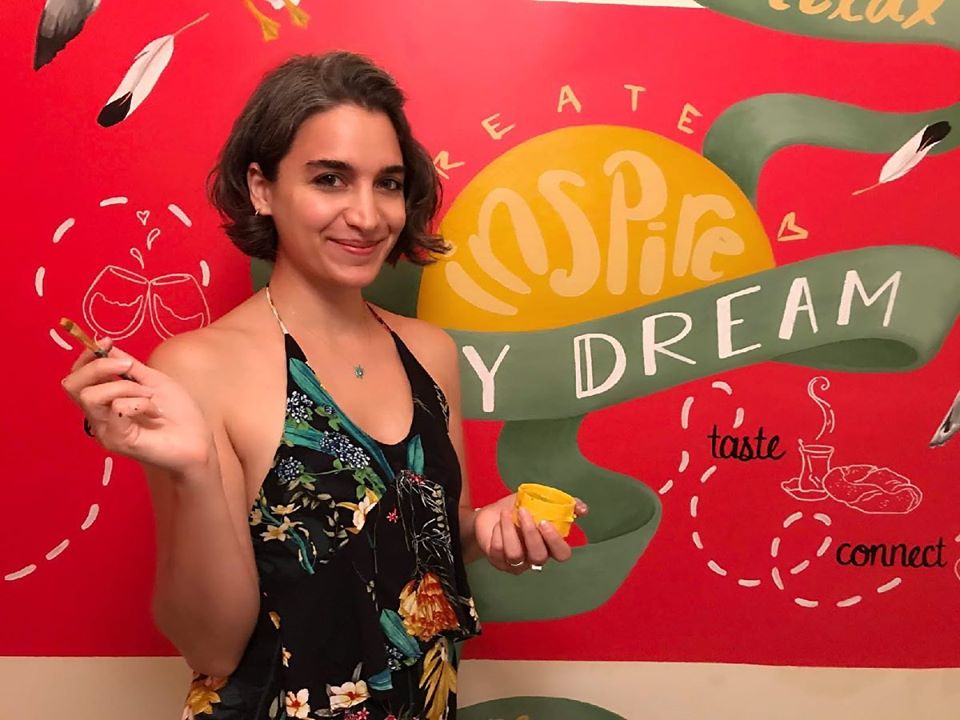 It offers two comfortable lounges, a shared kitchen, a terrace, a laundry room, and a patio to hang out, play games, listen to music and talk to people. Some rooms are traditional dorms with shared facilities, others offer more private amenities and come with showers, bathrooms and even your own terrace by your own choice.
Address: Caferağa, Ahter Sk. No:3, 34710 Kadıköy/İstanbul
Hush Hostel Lounge
It's located in the heart of the Asian side of Istanbul, a neighborhood filled with art galleries, cafes, and nightlife. The common area of the hostel consists of a guest kitchen and a cozy lounge area. The hostel also has two spacious gardens for relaxation and a terrace with lounge chairs and an authentic view of the city.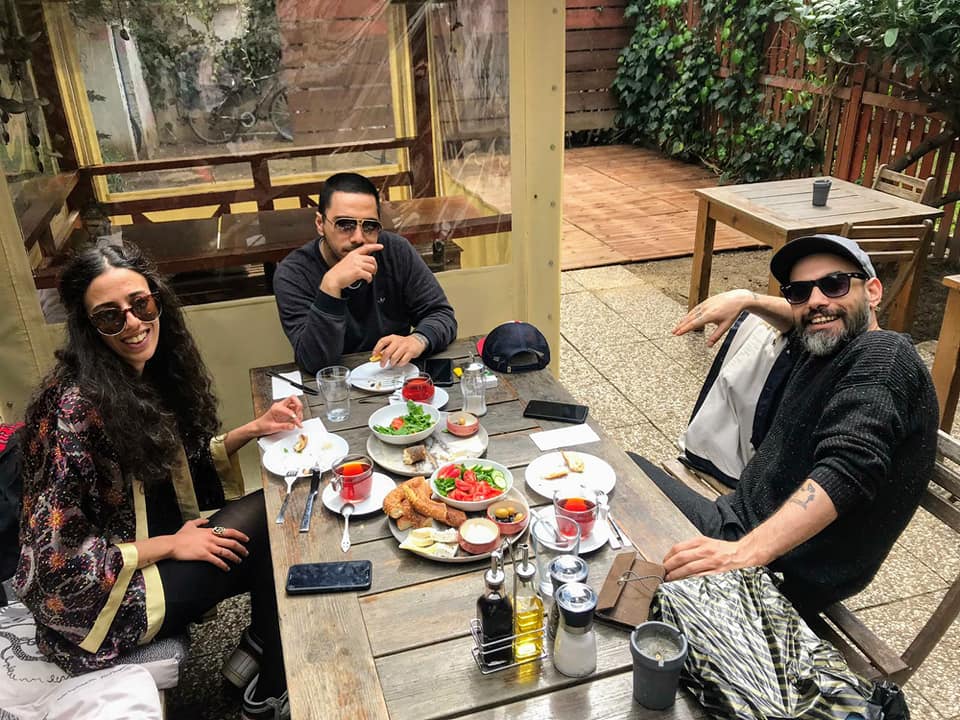 With its high ceilings and contemporary artworks, you will experience original and fresh hospitality. The West End Café at the ground floor with seatings available outdoors on the sidewalk is open to the public, serving fresh home-made cookies and desserts with hot beverages. Rooms and facilities are:
8 Bed Mixed Dorm
6 Bed Mixed Dorm
4 Bed Mixed Dorm
6 Bed Female Dorm
Ensuite Double Room
Standard Double Room
Basic Double Room
Basic Single Room
Free buffet breakfast
Free wifi
Laundry service
24-hour reception
Air conditioner
Terrace
Bicycle rental
Free guest computer
Free luggage store
Address: Caferağa, Tellalzade Sk. 15/A, 34710 Kadıköy/İstanbul
Moda Hostel
A brand new hostel located in the local bazaar street, with antique shops and traditional stores selling fresh fruits, vegetables, and seafood within a walking distance. It offers a comfortable lounging area, a bar to spend your evenings and meet with other travelers while listening to a fusion of Rock & Blues music.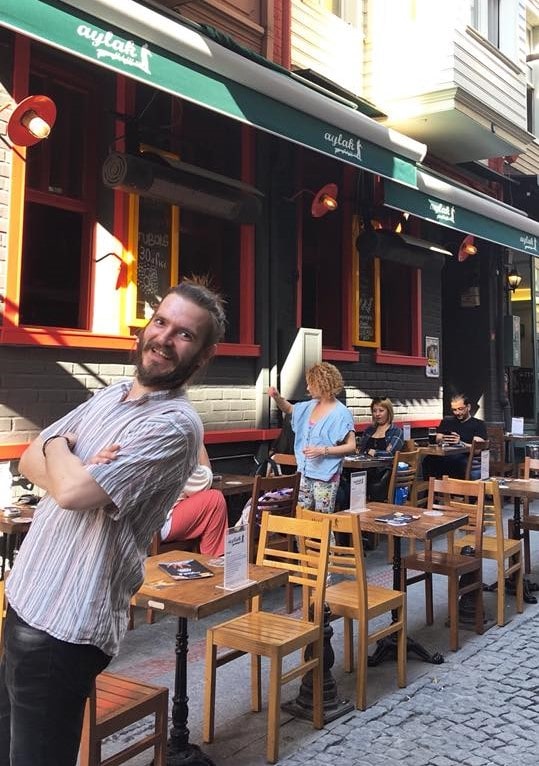 It provides a common kitchen where you can cook your meals and a restaurant, there are kitchens and bathrooms available in every private room and common bathroom for dormitories. A friendly and welcoming staff who are happy to give you tips and information so do not hesitate to ask questions.
Address: Caferağa, Tellalzade Sk. 15/A, 34710 Kadıköy/İstanbul
Hostels in Karaköy
The up and coming hippie neighborhood on the European side of Istanbul with funky bohemian cafes, vivid colorful buildings, and the famous rainbow stairs up on the hills. The major destination for artists, photographers, and history enthusiasts to capture the unique spots and artworks.
World House Hostel
The building was originally constructed in the year 1860, a quiet Genoese-style stone house in the neighborhood called "Galata", of course, it's renovated and designed very tastefully now. It's a warm and restful place run by a hospitable team and they will arrange a private transfer from the airport directly to the World House Hostel by your request. The hostel offers: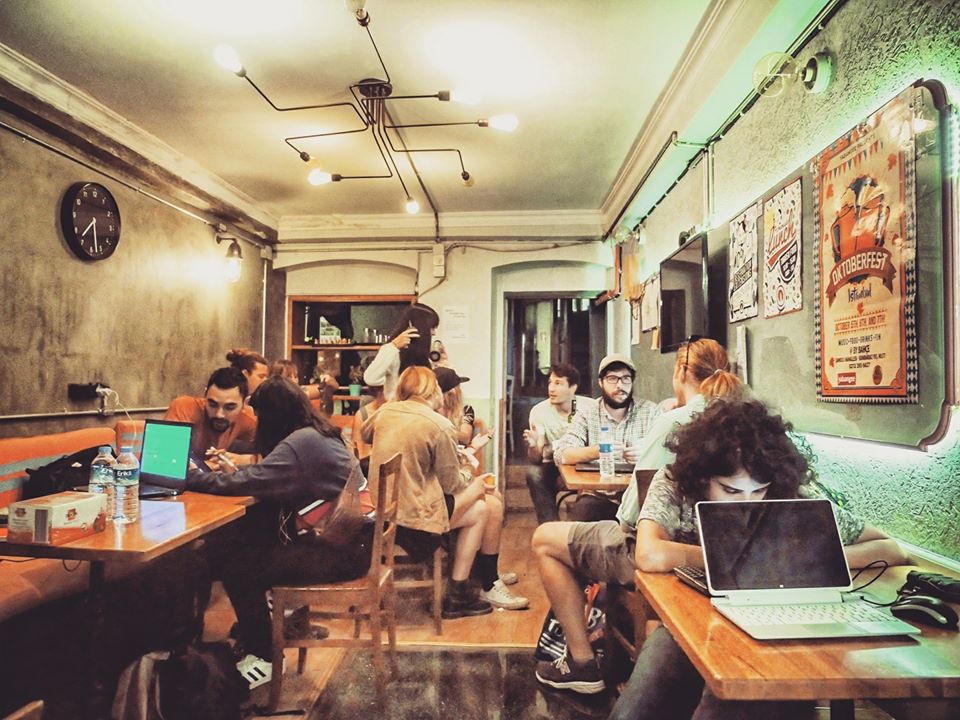 Female Dormitory
Mixed dormitory
Double private room
Triple private room
There is a restaurant available where you can enjoy Turkish and European dishes, have your breakfast, play games and socialize with other travelers, some of the facilities are:
Laundry service
Free breakfast
Tea & Coffee maker
Board games
Bicycle parking
Free wifi
Luggage storage
Book exchange
Postal service
Air conditioning
Cheer Portus House
Located in a quiet backstreet in a historical building Centrally placed in the hipster quarter "Karaköy", Cheers Porthouse Hostel is just a few steps away from bohemian bars, amazing small restaurants, clubs, and fashionable boutiques. It's hardly recommended to visit the artsy and free-spirited "Harbor" district only a few minutes away from the hostel.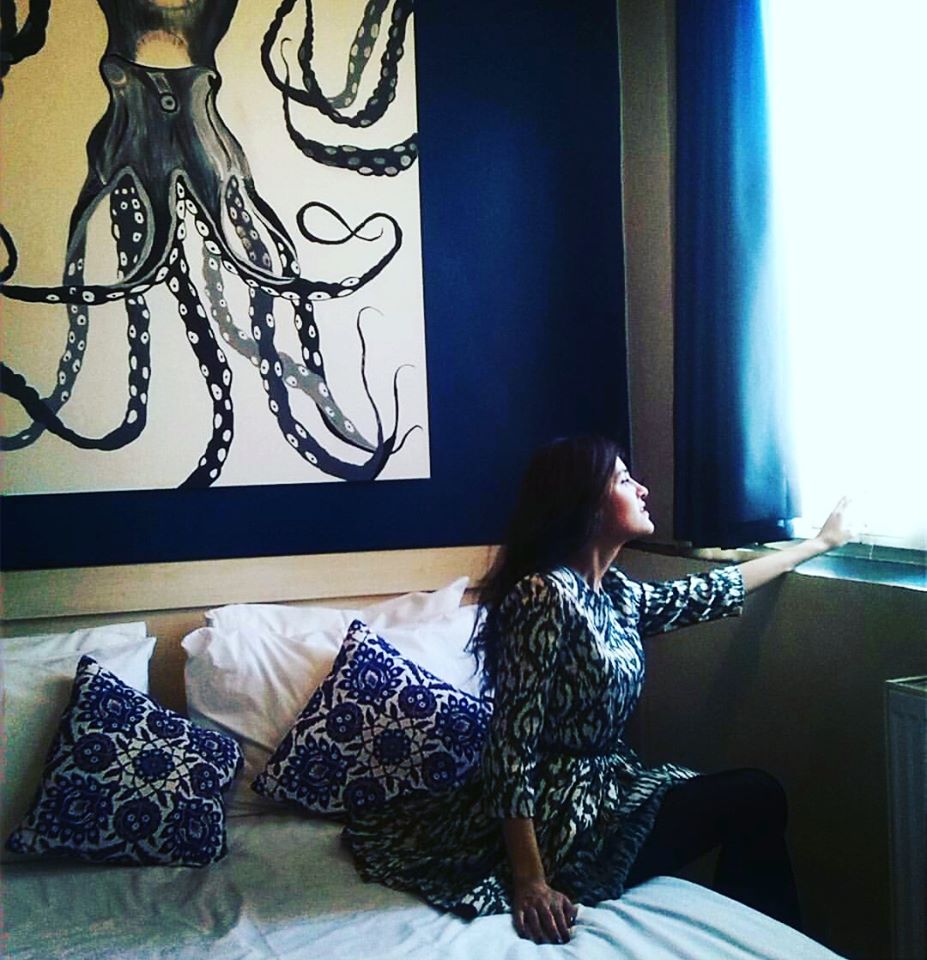 You can easily walk to the main sights of the town or catch public transportation, by the tramway you can reach the old city center "Sultanahmet" within 10 minutes to see "Hagia Sophia", the "Blue Mosque" and "Topkapi Palace".
They offer a comfortable and appealing double room, a single and a connection family room, double twin and triple twin provided with private bathrooms. Other facilities are:
Free wifi
Free breakfast
Trilingual staff
Daily housekeeping
24-hour reception
Address: Kemankeş Karamustafa Paşa, Mumhane Cd. No:31, 34425 Beyoğlu/İstanbul
Hostels in Sultanahmet
Istanbul's Old Town one of the most historic places on earth and major tourist attractions of Turkey. This neighborhood has been home to "Sultans" and the capital of the "Byzantine Empire". Some of the most famous architectural landmarks and establishments such as "Blue Mosque", "Topkapi Palace", "Hippodrome" and "Hagia Sophia" mosque are only a few minutes walking away.
Big Apple Hostel
A cheery hostel that is recently renovated and decorated. It's located only 6 minutes away from the "Marmara" sea beach and 8 minutes walking distance to the "Hippodrome" of "Constantinople". It's a vigorous, fashionable, and high-tech ambiance that offers simple, stylish, and inexpensive rooms.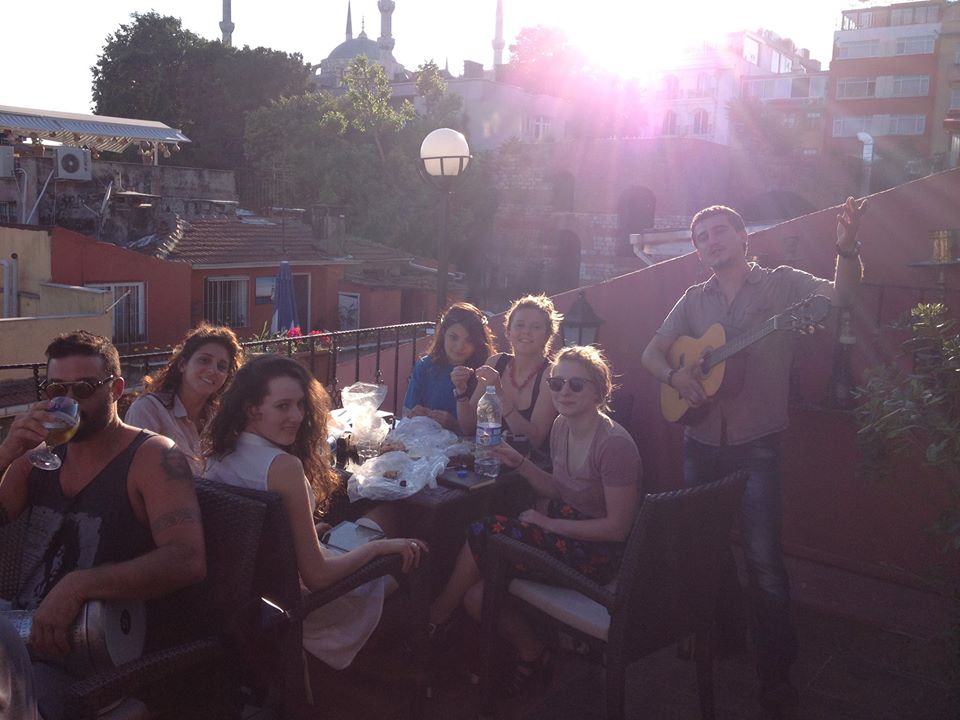 Depending on lifestyle and budget, guests can choose a bed in 4 Bed Female Dorm Ensuite, 6 Bed Mixed Dorm Ensuite, 6 Bed Female Dorm Ensuite, 6 Bed Male Dorm Ensuite, and 14 Bed Mixed Dorm Ensuite or Private Double/Twin Room Ensuite, Private Triple Room Ensuite and Private Family Room Ensuite.
The staff will give you travel advisory and you could meet other travelers on the rooftop, have breakfast and enjoy the exclusive view of the "Marmara" sea. Shared rooms with bathrooms inside of them moreover there is a common shower and bathroom located on each floor. Other facilities are:
Private rooms with private baths
Widescreen TV with DVD player
Air-conditioner
Complimentary wireless Internet, and hair dryers
All shared rooms have air-conditioners, storage lockers under beds
Second Home Hostel
Opened in 2009, the hostel provides a welcoming, upright and secured place for visitors from all around the world. The staff is always happy and prepared to assist you in finding local attractions and historical places of interest. It's located in the historic district which makes it easy to reach plenty of wonderful sights by walking.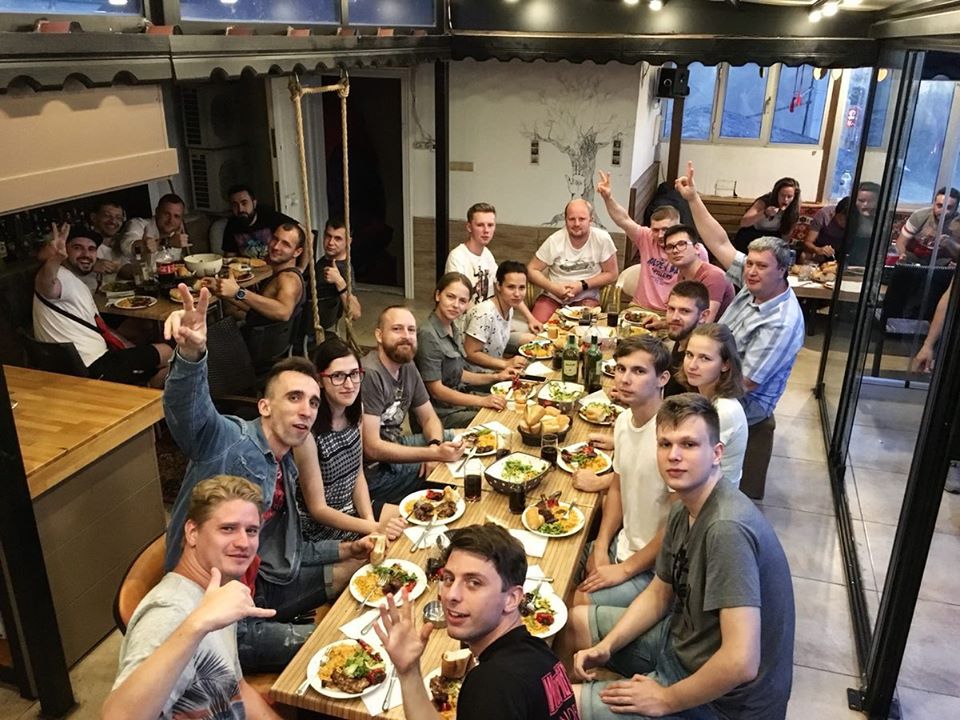 The Second Home provides affordable accommodation as well as a comfortable lounge area on the terrace, based on your preferences you can choose a bed from
6 Beds Female room
8 Beds mixed dormitory
Single room with shared bathroom
Double private room with a bathroom
Double room with shared bathroom
Triple room with private bathroom
Double suite room
Family room
If you're interested in group outdoor activities you could sign up for Street Food Tour and Pub Crawl & Night Out. Some of the facilities are:
Lockers
Airport shuttle
Laundry service
TV room
Breakfast
Air conditioning
Guest kitchen
Address: Hoca Paşa, Ebussuud Cd. No:19, 34110 Fatih/İstanbul
Istiklal Terrace Hostel
The hostel is located in the "Old Town" only a few minutes from the "Blue Mosque", "St. Sophia", "Topkapi" Palace, Underground Cistern and Historical Turkish baths, and only a minute to "Grand Bazaar". Rooms are mostly 6,8 and 10-bed dormitories with individual lockers but it also offers a number of budget-friendly single, double rooms, triple rooms, and family rooms.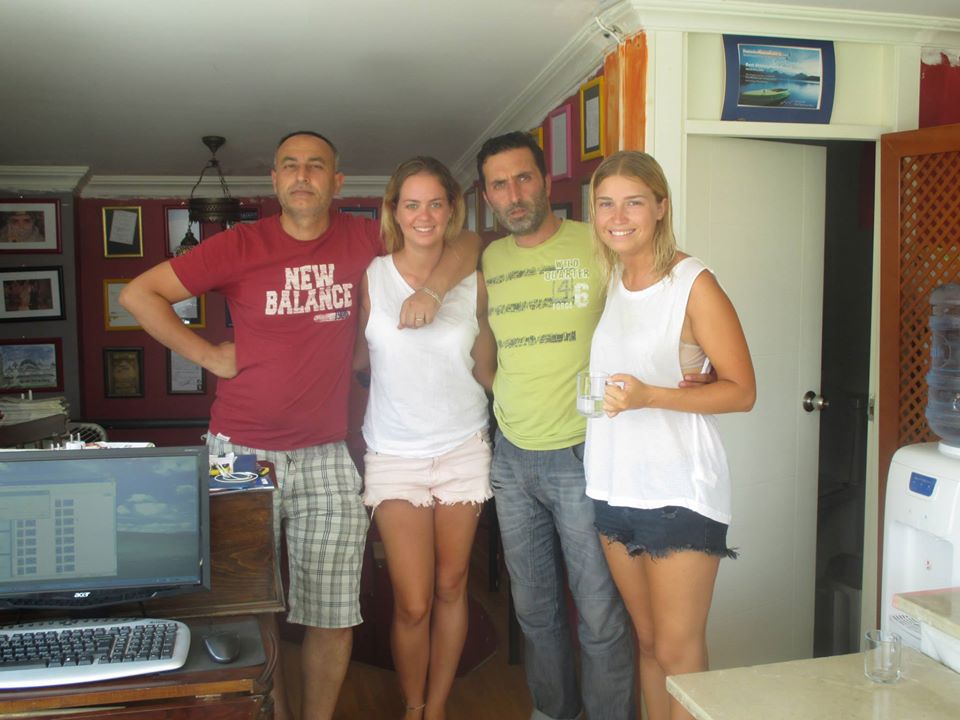 There are common showers and bathrooms on the corridors. Private rooms have air-conditioning and dormitories have fans and all rooms have heating. Linen and towels are included. There is a Wintergarden Panoramic Terrace Bar with a breathtaking view of the "Marmara" sea where you can relax and drink at nights or enjoy the breakfast buffet in the morning.
Note: Full payment upfront in cash is required. Travelers of all ages are welcome, however, no guests under 18 years of age or over 50 for dormitories. Guests over 50 years old can book only into private rooms.
Address: Alemdar, Divan Yolu Cd. No:70, 34110 Fatih/İstanbul
West Istanbul Hostel
The hostel is based in a quiet and peaceful street in the vicinity of the "Grand Bazaar". Located near many historic sites such as The Church of Saint Sophia, The Topkapı Palace, The Blue Mosque and The Spice Bazaar. These sites are all within walking distance.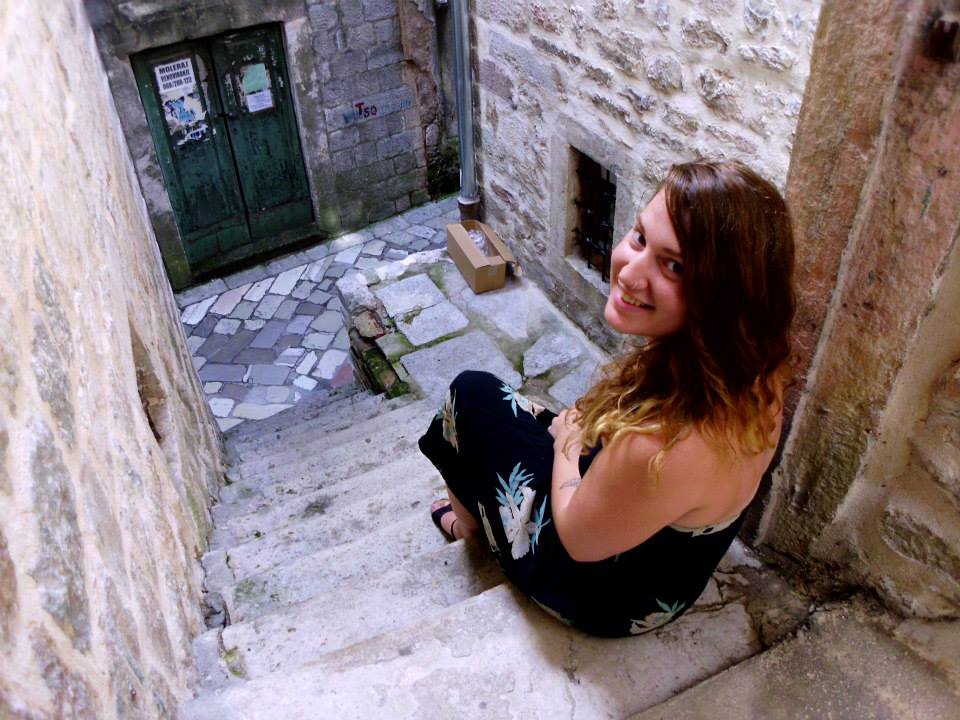 On the ground floor, there is a large lounge room and a kitchen supplied with all the necessary amenities. Customers are free to use the kitchen and hang out in the lounge or you can play with the board games provided by the hostel.
All rooms- including the dorms are air-conditioned also double rooms with private bathrooms are available, one of them comes with a huge terrace that you can request for by the check-in. Some of the benefits of the place are:
All our mixed rooms have a luggage compartment under your bed to keep your valuables safe
(you can bring your own locks if you like or you can get them at reception for a small fee)
Our hostel has  24-hour security cameras
Feel free to contact the reception at any time of the day should you need some directions to the places you want to go to
Free wifi on every floor
24 hour-hot-water-showers, also hairdryers are available
On top, a 4k TV-screen
You can watch videos, movies or listen to music on the TV
No curfew
All the rooms are absolutely non-smoking
The reception staff can wake you up at any time
You can ask the reception for a free city map
Address: Beyazıt, MİMAR Hayrettin Mahallesi, Teyyareci Kemal Sk. NO:7, 34126 Fatih
Cheers Hostel
Cheers Hostel has been voted the best in the ranking of Hostelworld.com in 2011! The hostel is located in an easy-access location right in the center of the Old City of Istanbul. Only 1-minute walking distance from the famous sights like "Hagia Sophia", the "Blue Mosque" the "Underground Cistern" and "Topkapi" Palace, not to mention the Grand Bazaar and many other sightseeing goals of the city.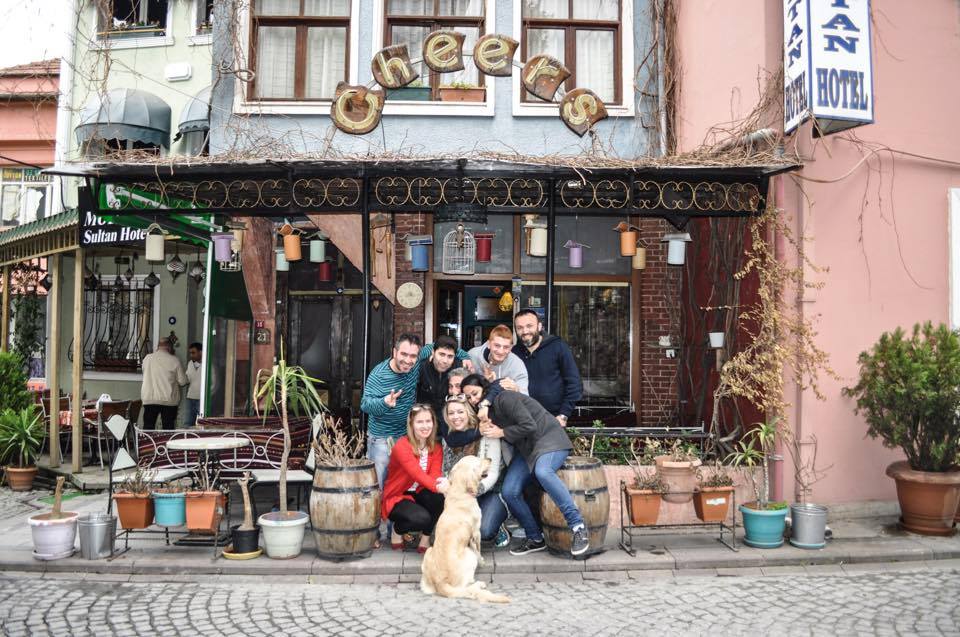 It offers mostly 6 and 8-bed dormitories with individual lockers for each bed but also has a number of budget double rooms, triple rooms, twin-bed rooms, and family rooms. The private rooms are in the additional buildings next to the main building.
There are common showers and bathrooms available on each floor. Private rooms and dorm rooms are air-conditioned and all the rooms are provided with heating also linen and towels are included. Please note:
Check-in noon
Check out 11.00 am
Full payment upfront in cash is required
Please advice about arrival time
It is not allowed to bring alcohol from outside
Taxes are not included, 2 EUR per person per night
Address: Alemdar, Zeynep Sultan Cami Sk. No:21, 34110 Fatih/Istanbul
Agora Hostel & Guesthouse
A brand new hostel and guesthouse located in the center of the main attractions on the European side of Istanbul. Agora is a fusion of a boutique hotel and dynamic hostel initiated for insightful and modern travelers. There is a rooftop terrace available where you can enjoy the traditional home-made breakfast.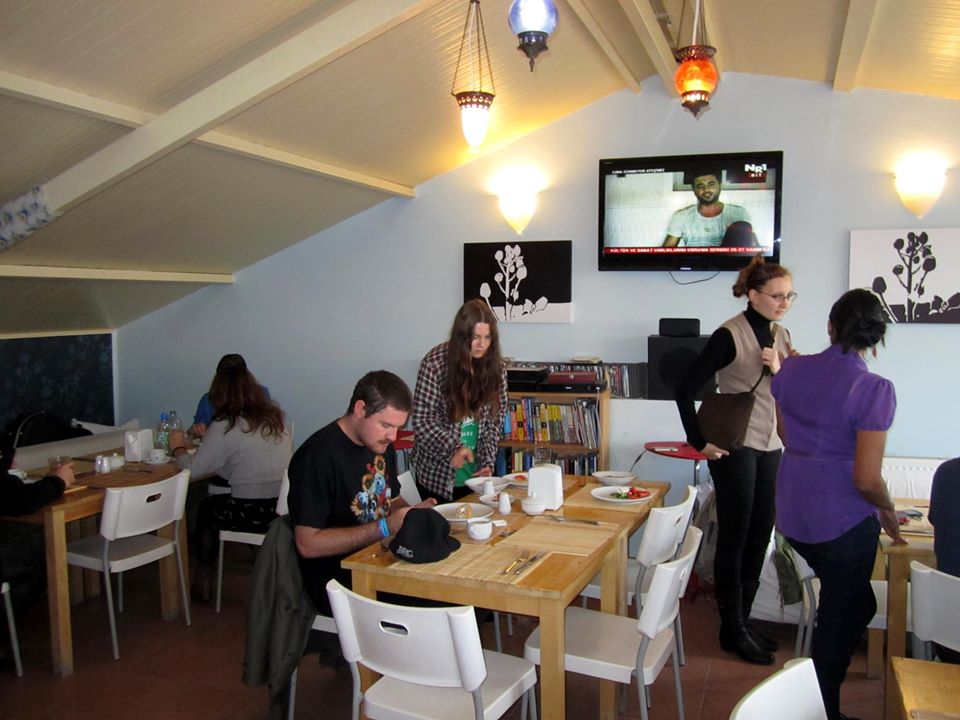 Depending on your budget and lifestyle, you can choose from a wide line-up of rooms and their facilities, from private rooms with private bathrooms to mixed dorm rooms and shared bathrooms in common areas. The amenities are:
widescreen TV with DVD player
Air-conditioner in all rooms
Complimentary wireless Internet
Direct-dial telephones and hair dryers for the shared rooms
Storage lockers
Please Note: Check-in: 2 pm (if your room is already available, you can check-in at any time)
Check out: 10.30 payment by cash or credit card on arrival day
Please inform about arrival time and you can bring your own padlock or you may also buy one from the front desk. No guests under 18 years or over 50 are acceptable for the private rooms.
Address: Cankurtaran, Amiral Tafdil Sk. No:6, 34122 Fatih/Istanbul
The residencies that you choose to stay in always have the location on websites and the best ways to get there and they will help you online but in case you are someone who prefers to plan ahead, there are express airport shuttles available at both Istanbul and Sabiha Gokcen airport. Price: 20 TL ($ 2-3) Remember to exchange money at the airport to Turkish currency "Lira ₺". Have fun! 🙂