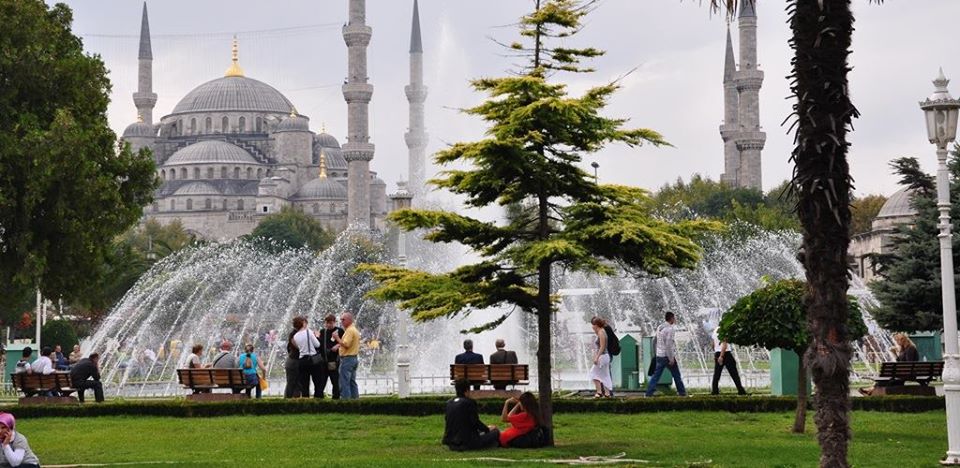 The modern, cosmopolitan Istanbul is one of the top cities up there with NewYork, London, and Paris yet "Sultanahmet" the most historical part of the city, sits perfectly preserved in its prestige and glory so every generation would have the chance to see the architecture from which major decisions that formed the world we live in now.
It was once a throne to Byzantine and Ottoman empires and now a magnificent showcase of notable buildings, churches, palaces and a hundred years old bazaars joined by restaurants and must-see museums.
Most of the visitors never make it out of this area during their whole visit since this is a wholesome complex and everything is only walking distance away from you however in this part I will help you experience the best parts hopefully in one day.
How to Get to Sultanahmet
Let's assume you decide to go straight from the airport to "Sultanahmet", here are the best options and necessary information about transforming to this area.
From Istanbul Airport
The new airport is located kind of far in the north of the city, luckily there are multiple direct and fast ways plus more public affordable ways to get there.
Havabüs/Havataş
Airport Express shuttle buses are available outside the main building, lined up in the parking lot to different destinations. The drivers always calling the names of the stops loudly so it's not easy to miss. You can just walk to them and ask for the right bus and they will guide you.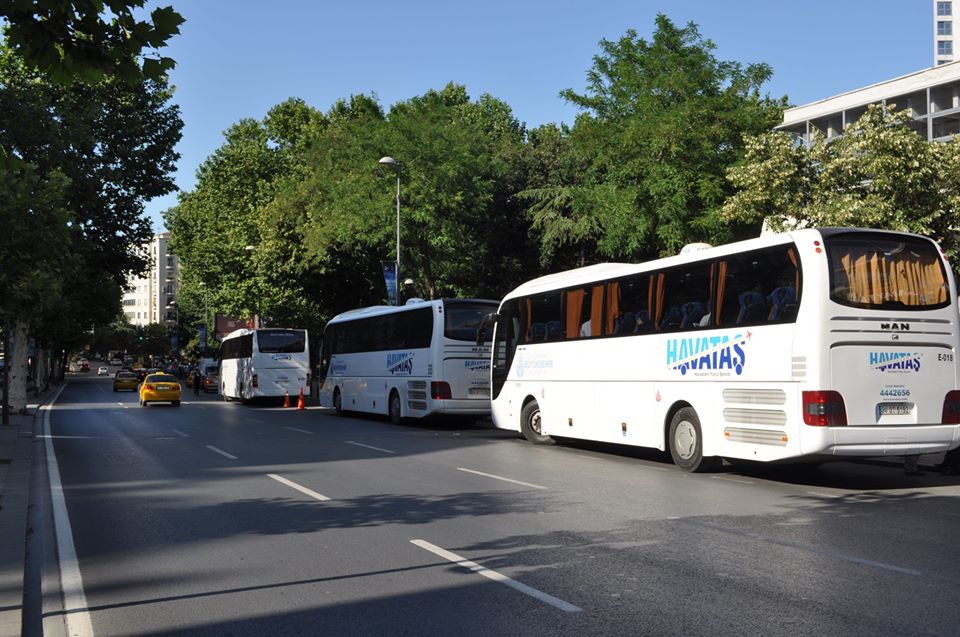 If you do not speak any Turkish and need to ask directions just say "Sultanahmet Havabuslar Nerede" which means "Where are the Shuttles to Sultanahmet". You can pay in cash since you just got there and do not have an electric card, so remember to exchange money at the airport beforehand because they only accept Turkish currency "Lira ₺". Price: 19-20 Lira ($ 3-4)
Bus
Leave the airport premises and walk for 5 minutes to the bus station in your sight, from there take the "İST-20" towards "Sultanahmet" after 5 stops and more than an hour ride get off at the last stop. Price: 7-8 Lira ($ 1-2)
Note: Remember to use some of the public transports, such as bus, subway, ferry, and tramway you will need an electric card called "Istanbul Kart" which is multi-user and rechargeable so to get one, walk to the first subway station and purchase from the offices, you can recharge them using the machines located in every station. Price: 20 Lira ($ 3-4)
From Sabiha Gökçen Airport
Bus, Subway, Tramway
A combination of three, walk to the "Sabiha Gökçen" bus station then take the "İST-8 Pendik" and get off after 2 stops, walk for a minute to "Pendik" subway station (Metro) and from there take the blue line called "Marmaray" towards "Halkalı" and after 18 stops get off at "Marmaray Sirkeci İstasyonu". Walk to the "Sirkeci İstasyonu" tramway station and take the "T1 Bağcılar" and after 2 stops, get off at "Sultanahmet". Price: 17-18 Lira ($ 3-4)
Havabüs/Havataş
It's the same routine as the Istanbul airport and the same price.
From Taksim Square
Subway and Tramway
Walk to the subway station in "Taksim" square and take the green line "M2 Yenikapı" and after 3 stops get off at "Vezneciler" stop, now walk for 3 minutes to "Laleli-Üniversite" tramway station then take the "T1 Eminönü" and after 3 stops get off at "Sultanahmet". Price: 15 Lira ($ 2)
From Karaköy
Go to the "Karaköy İstasyonu" tramway station, from there take the "T1 Bağcılar" and after 4 stops get off at "Sultanahmet". Price: 7-8 Lira ($ 1-2)
What to Do & See
Now listed as a UNESCO world heritage site, this famous hill next to the sea of "Marmara" is the heart of Istanbul with unlimited sights and activities. Even though it's renovated and very civilized, the true essence and origin of the structures and prior culture still remain untouched. Here are some of the top gems of this neighborhood.
Sightseeing
Hagia Sophia Museum
From the Byzantine Empire, the only empire that existed for more than a thousand years, "Hagia Sophia" was originally a Greek Orthodox Christian patriarchal cathedral for 919 years and one of the greatest church of Christendom until "Mehmet the Conqueror" proclaimed it as a mosque shortly after his conquest of the town in 1453.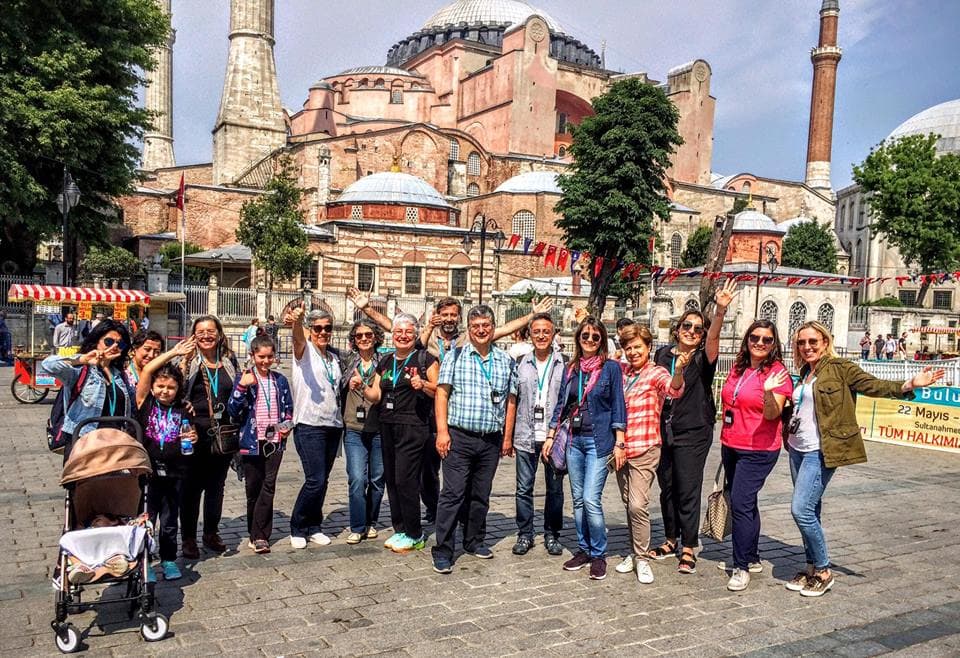 Visiting hours are every day between 09:00-17:00. Entrance fee: 72 Lira ($ 13-14). Children under the age of 8 can enter free by showing a passport and remember if you are interested in extensive grasp you can always hire a private tour guide.
Address: Sultan Ahmet, Ayasofya Meydanı, 34122 Fatih/İstanbul
Topkapi Palace (Topkapı Sarayı)
The "Topkapi" or the "Seraglio" is the imperial palace of the Ottoman Emperor for four centuries. It served as the main residence of the "Sultans" that is to say that twenty-four of them were crowned in their time starting with Beyazid ll.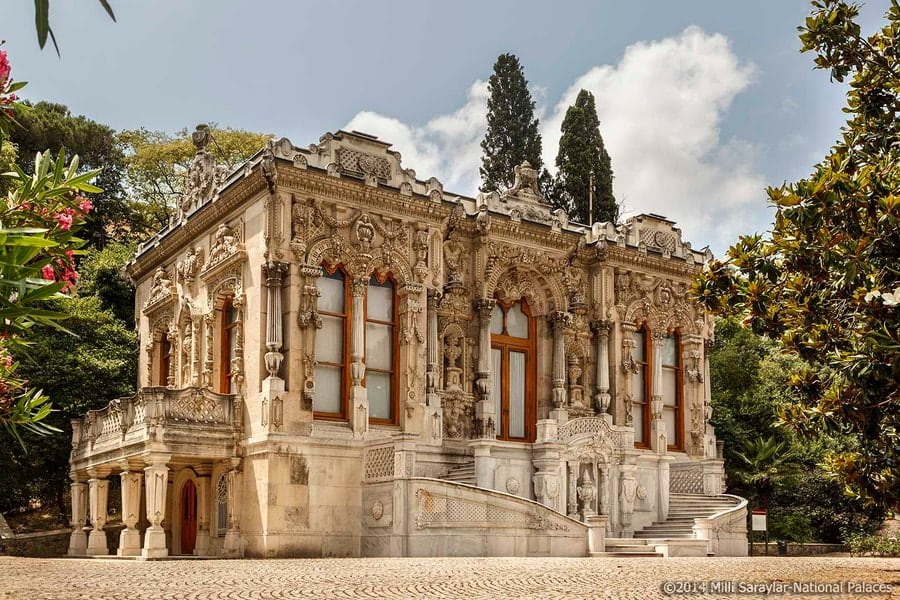 It's extravagantly decorated combined with four splendor floors. Pay a visit to the lavish pavilions, jewel-filled treasury, and the fascinating lounge Harem life. Visiting schedule is every day between 09:00-18:00 and the museum is closed on Tuesdays. Entrance fee is 72 Lira ($ 13-14)
Address: Cankurtaran, 34122 Fatih/İstanbul
Hippodrome
Hippodrome of Constantinople which comes from the Greek word meaning the "Horse Way". During the Byzantine period, the "Hippodrome" was the center of Constantinopolitans' everyday life as well as a home to celebrations, gladiatorial games, official ceremonies, and chariot races.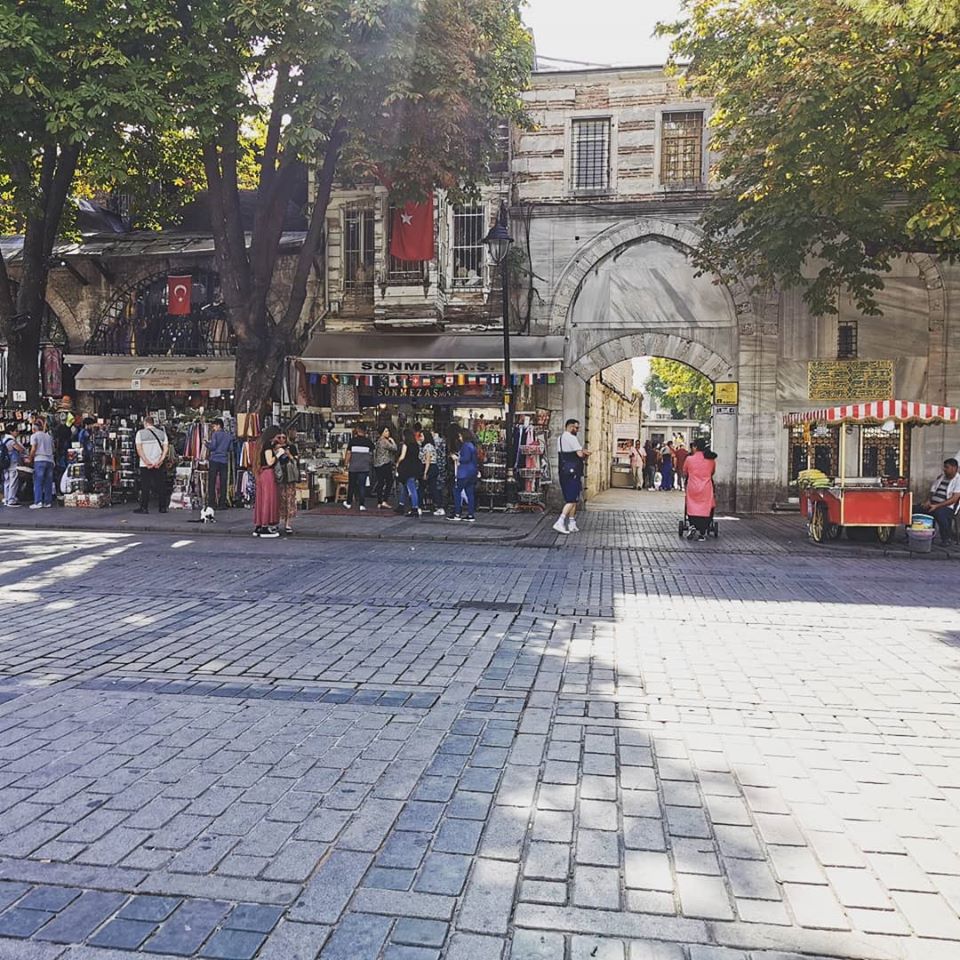 Nowadays it's a park with still a few pieces that remained in structures and it's one of the most popular meeting points in Istanbul. Originally the arena consisted of two galleries and that "Sultans" would watch the races in their afternoon which is where you can now sit and have a sip of your tea. Pretty surreal if you think about it!
Address: Binbirdirek, Sultan Ahmet Parkı No:2, 34122 Fatih/İstanbul
Basilica Cistern
One of Istanbul's remarkable historical establishments is the "Basilica Cistern" located in the southwest of Hagia Sophia. This gigantic below the surface cistern built by Byzantine Emperor Justinian I (527-565) was named as "Yerebatan Palace" ere among the people due to the marble columns rising from the water and numerous apparently like. It is also known as "Basilica Cistern" since there is a Basilica in the place where the cistern is located.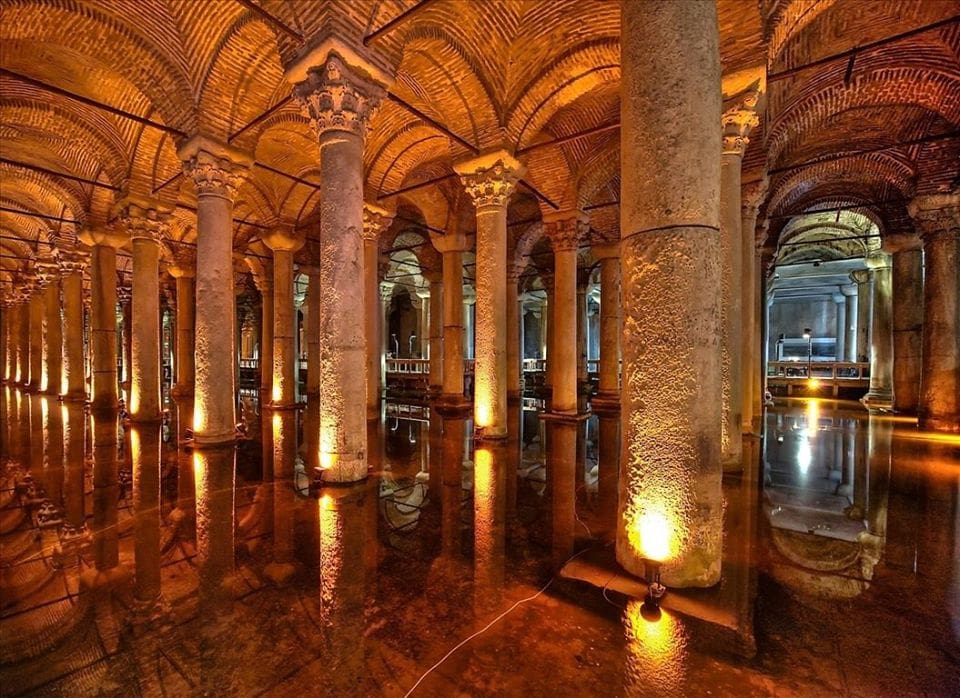 It is the largest well preserved of its own in Istanbul using 336 columns. Visiting information: The museum is open every day to the public between 09:00-17:30 except the first day of religious holidays which opens at 13:00. The entrance fee for foreign visitors is 20 Lira ($ 4) and there are no online ticket sales available for this venue.
The Blue Mosque (Sultan Ahmed Mosque)
The iconic Blue Mosque with six striking "Menares" is compounded with a mighty prayer atrium merged under a sole dome and an open arcade to the northwest. An exterior confine, enclosed by a stone wall with huge windows and wraps around the mosque and courts on all sides except for "Qibla".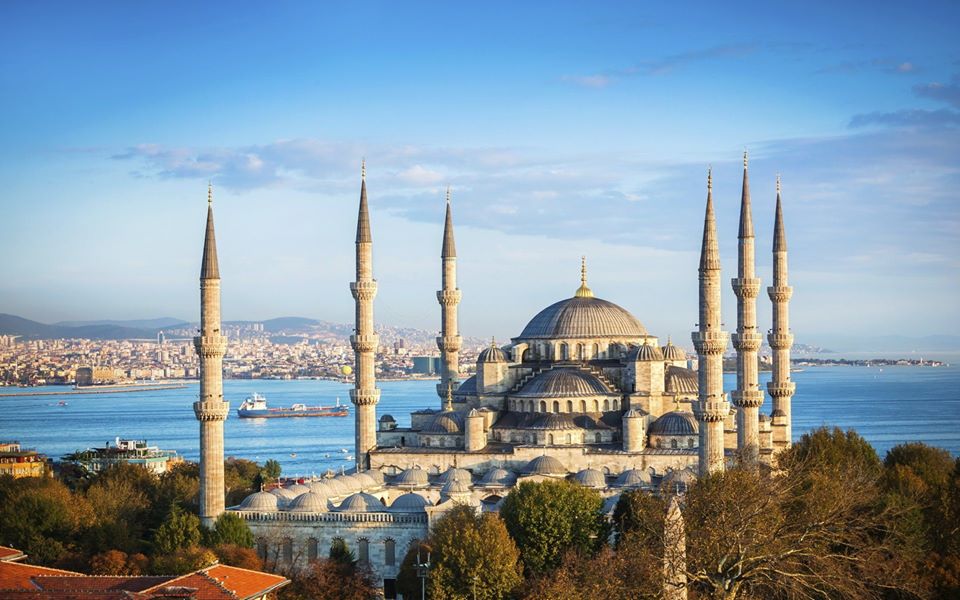 More than 23000 pieces of ceramics, tilework and stained glass used in the geometric bands and organic medallions of red and blue although not all of them are original since professional choreographers renovated the place to save the initial of this complex.
Visiting hours: Everyday 08:30-11:30, 13:00-14:30, 15:30-16:45 On Fridays 13:30. If you are visiting to pray, remember this is a working mosque so it opens before 05:30 in the morning for the first pray time until the last in the evening, you can join the group praying but you can not take pictures during that time.
Address: Sultanahmet Mah At Meydani Cad No: 7, İstanbul 34122, Türkiye
Istanbul Archaeological Musume Complex
Located among the most historic venues the complex consists of three main sections Archaeological Museum a collection of more than a million artifacts belonged to various cultures and collected items from the imperial territories.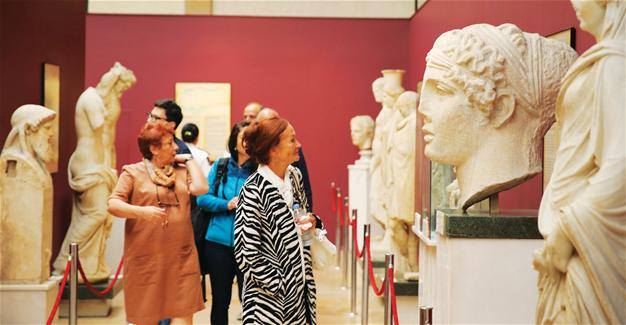 Ancient Orient Museum a massive display of prime artifacts such as Sarcophagies of Alexander the Great and King Tabnit, both excavated at the Royal Necropolis of Sidon (Saida, Lebanon)
Tiled Kiosk Museum is where you can enjoy the varied precious items from the pre-Islamic Arabian Peninsula, Mesopotamia, Egypt and Anatolia in the Ancient Orient Museum as well as some outstanding tile and pottery samples by Seljuk and Ottoman.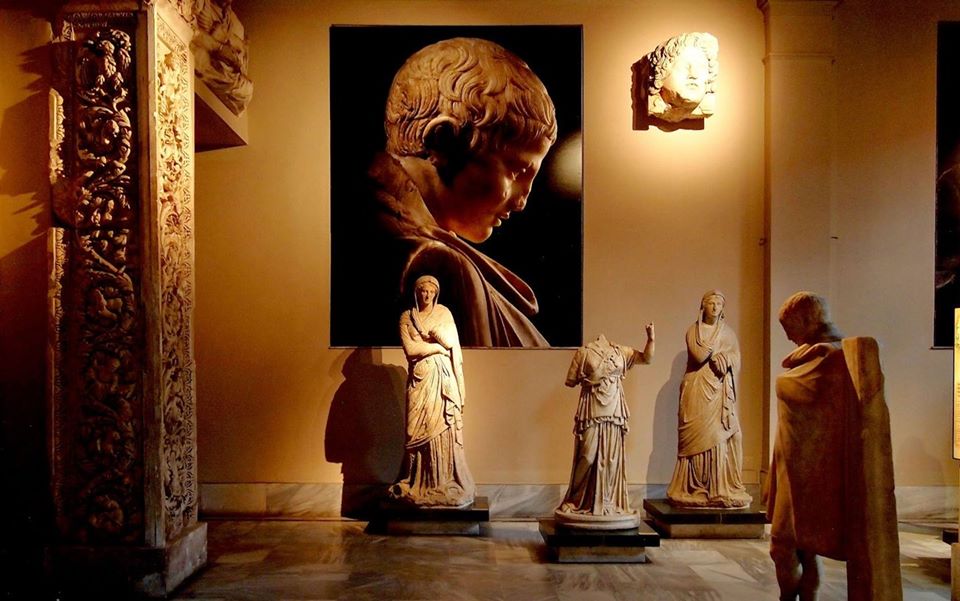 Visiting hours are every day between 09:00-19:00. The entrance fee is 36 Lira ($ 6-7) as of 2020. Admission ticket is free for children under 8 years old.
Address: Cankurtaran, 34122 Fatih/İstanbul
Ayasofya Hürrem Sultan Hamamı
This authentic Turkish bath was built by the request from Hürrem Sultan (Roxelana) the wife of the Sultan Suleiman, it's a luxurious venue of steam rooms, baths, and marble lounge spa where you will be treated like true royal.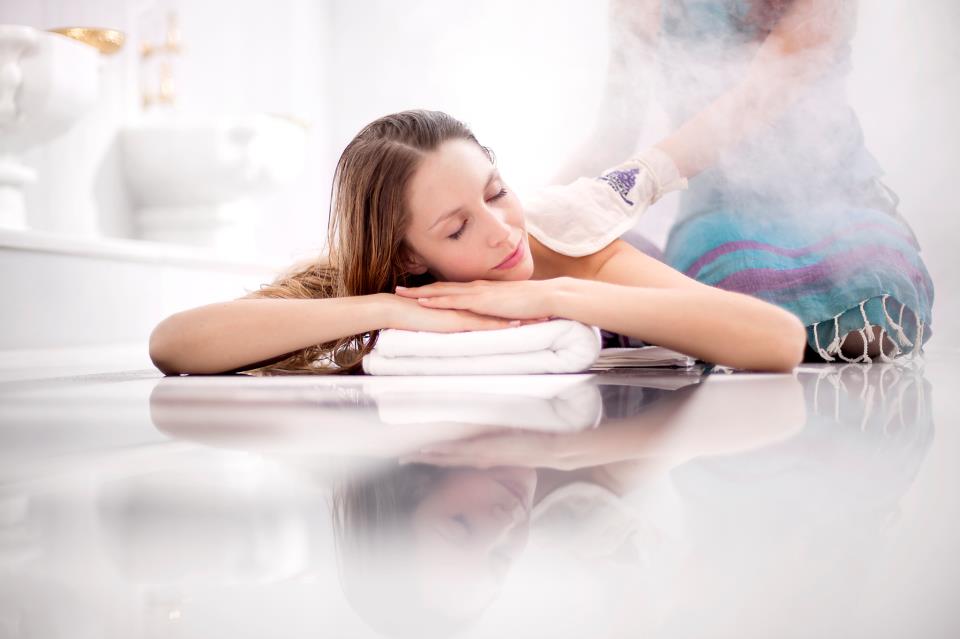 For the past one thousand years, the hamam tradition has been boldly essential not only for freshness and well-being but also for entertainment and social gatherings. These traditions have been reinterpreted for the modern culture in the Ayasofya Hurrem Sultan Hamam.
It offers several bath packages that you can pick and book your private session with professional massage therapies such as
ASL-I HAMAM
Entrance to hamam
Traditional body scrubbing in the warmest quarter
Relaxing bubble wash ritual on the warm marble stone
30 minutes, price: 50 €
PİR-Ü PAK
Entrance to hamam
Traditional body scrubbing in the warmest quarter
Relaxing bubble wash ritual on the warm marble stone (Full body bubble massage, head, and neck massage)
45 minutes, price: 80 €
ZEVK-İ SEFA
Entrance to hamam
Traditional body scrubbing in the warmest quarter
Relaxing bubble wash ritual on the warm marble stone (Full body bubble massage, head, and neck massage)
Judas tree scent oil Aromatherapy Massage at the private massage room
80 minutes, price: 135 €
Address: Cankurtaran Mah. Ayasofya Meydanı No:2
Fatih/İstanbul
Shopping
Although there are trendy popular malls and shopping centers in this area the main attractions are the old traditional bazaars selling handmade crafts, local clothing of different ethnicities, souvenir shops, authentic food and many more.
Grand Bazaar
The Grand Bazaar in Istanbul is one of the largest and oldest enclosed markets in the world, with 61 covered streets and over 4,000 shops organized by categories in each section. Silver jewelry stores gathered together, the same goes for shoe shops, carpet shops and the moreover.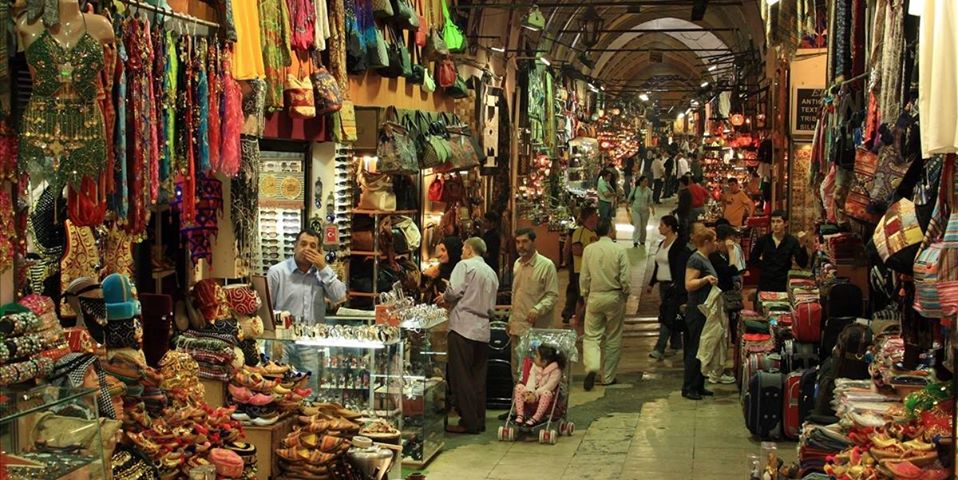 Remember this is a touristy area so it's likely that prices could be higher than elsewhere but there is a vast selection so you will find what you are looking for and even if you don't purchase anything the bazaar itself is truly worth the visit.
Address: Beyazıt, Kalpakçılar Cd. No:22, 34126 Fatih/İstanbul
Egyptian Bazaar (Mısır Çarşısı)
Also known as "Spice Bazaar" is an enclosed bazaar as well but smaller than "Grand Bazaar" and as the title implies is concentrated on all kinds of exotic spices and herbs. The strong fragrance is hard to resist and soon will draw you in the hallways filled with natural colors of spices.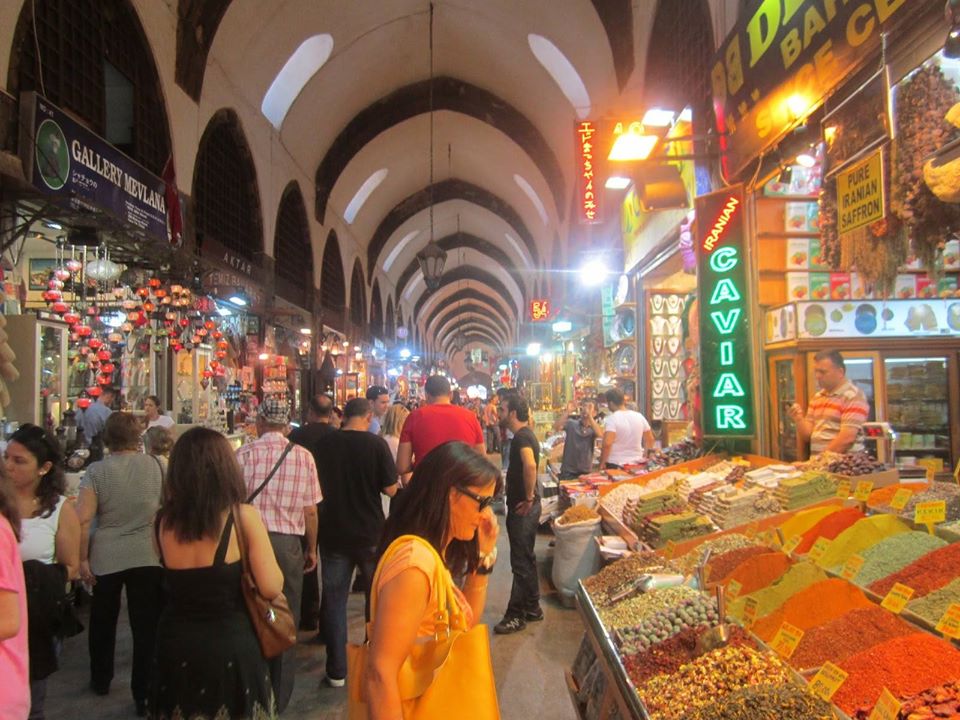 Address: Rüstem Paşa, Erzak Ambarı Sok. No:92, 34116 Fatih/İstanbul
Deli Kızın Yeri
The store was founded by an American lady who retired and moved to Istanbul to open a shop as a platform for creativity and she named it "Crazy Lady's Store". She specializes in creating useful, flat and easy-packing items by Turkish patterns, handicrafts, and fabrics.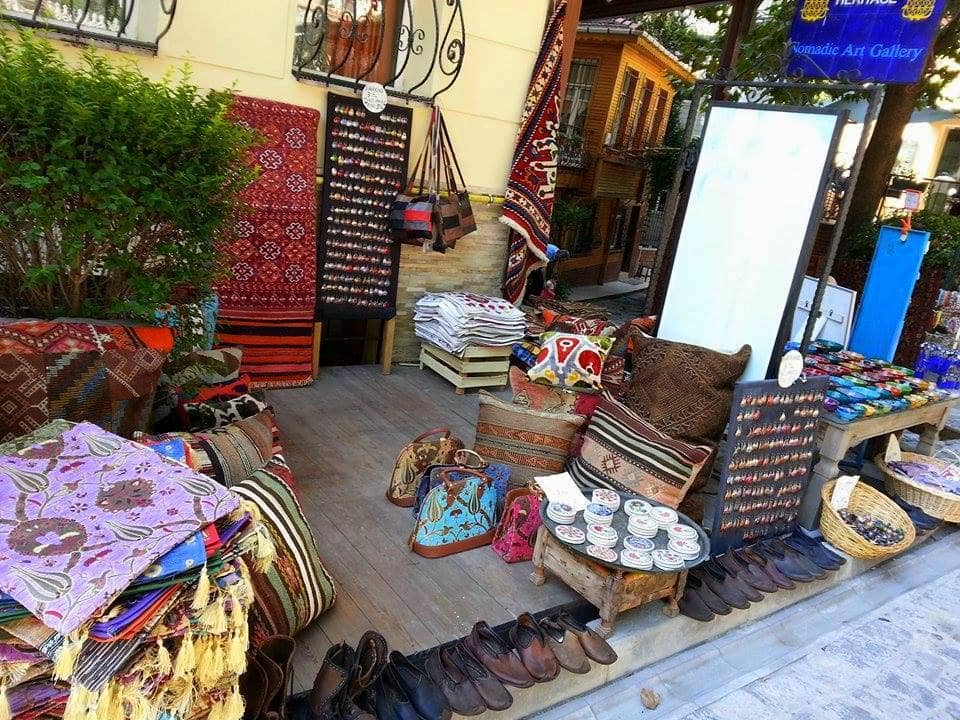 There are also products made by local artists that go with the whole laid-back vibe and unique taste of the store, although the collection changes constantly but in general includes stuff such as tote bags, pillowcases, coasters, purses, aprons, table cloth, and limited edition clothing pieces.
Address: Beyazıt, 34126 Fatih/İstanbul
Heritage Nomadic Art Gallery
Located in a cobblestone street is an assembly of traditional eastern handmade crafts, ceramic plates with Islamic art designs, a small one of a kind rug display, shades, handwoven Turkish towels, slippers made of buffalo and camel hide, Persian rugs and kilims and many more Turkish goods for fairly reasonable prices.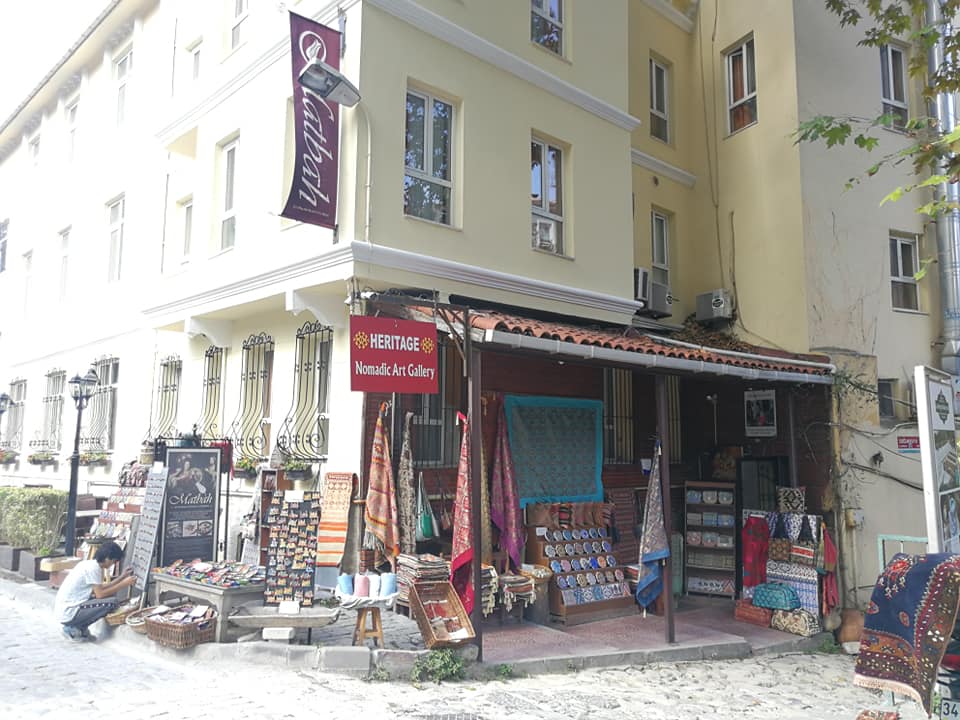 Address: Cankurtaran, Caferiye Sk. 10-1, 34122 Fatih/Sultanahmet/Fatih/İstanbul
What to Eat & Drink
Since this is one of the biggest attractions in Istanbul, there is a large number of restaurants and cafes mainly bounded to tourists with high-quality services but also remember that prices are higher than usual places such as "Taksim".
To avoid overcharges and scams know that you only have to pay for the prices written on the menu and if any place insists on charging you more for extra service or taxes on your bill, it's illegal and you don't have to pay that. The best restaurants are not necessarily the touristic ones but those small local places where Turkish people hang out and dine.
Breakfast & Brunch
So let's start the day properly with amazing Turkish treats, join the vibrant and buzzing crowd in the neighborhood, take your pick from luxurious to down to earth simple spots and enjoy their festive meals. Here are some of the best places in town.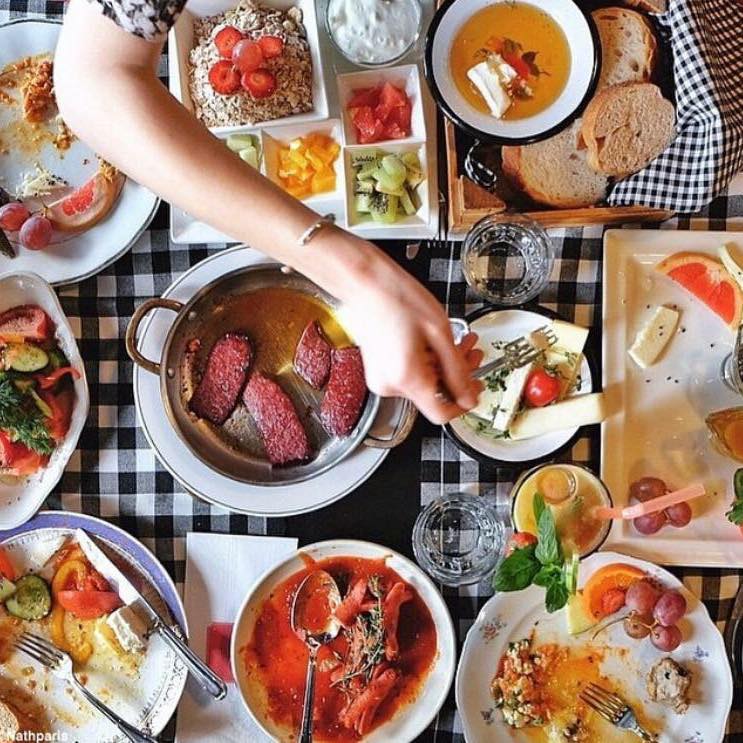 Elif Cafe
A pleasant and cozy space serving authentic Turkish dishes such as "Menemen" and a vast verity of spreads, fresh vegetables, and hot beverages. Prices are fairly reasonable comparing to the area plus a fast service running by friendly staff. They might not be fluent in English but menus are simple to follow and they come with pictures so it's easy to order.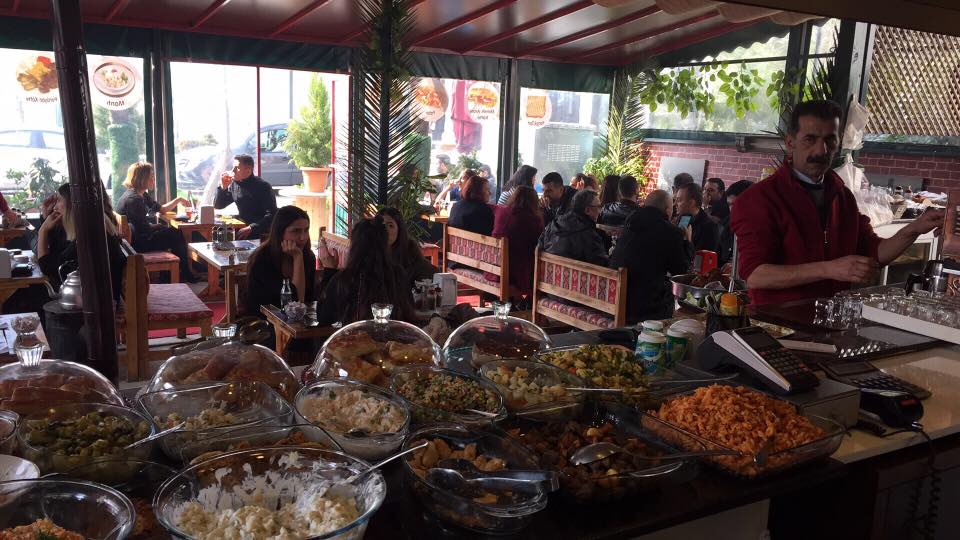 Address: Sultan Ahmet, Mimar Mehmet Ağa Cd. 2/14, 34112 Fatih/İstanbul
Dervish Cafe
It's an enormous location with lots of seatings available indoors and a huge backyard setting filled with wooden small tables and huge family dining space. The staff is very professional and hospitable and there is no harassing you into getting to the restaurant or ordering for that matter. It serves traditional dishes as well as dining options and beverages.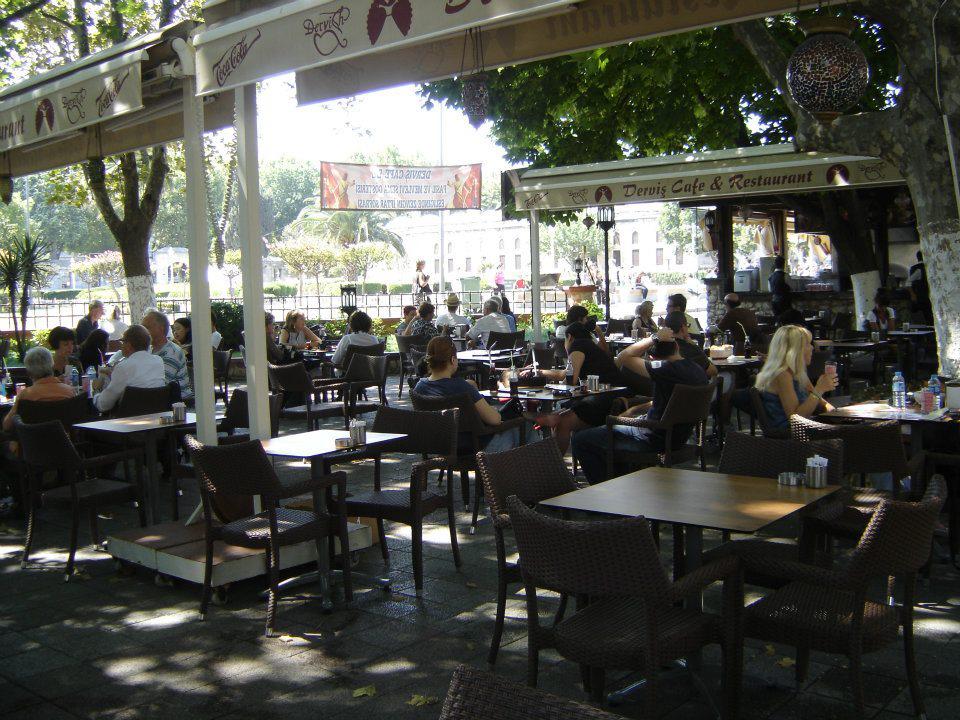 Address: Sultanahmet Mah., Kabasakal Sok. 1/2, 34122 Fatih/İstanbul
Çiğdem Pastanesi
An extensive collection of the best homemade baked goods, pastries, breakfast trays and hot innovative omelets such as "Sakalli", "Tuzlu Kurabiye", the famous "Su Boregi" and so many more options of sandwiches you have never tried before since 1961. It's only 2 minutes away from the "Sultanahmet" mosque in a lively location and friendly staff.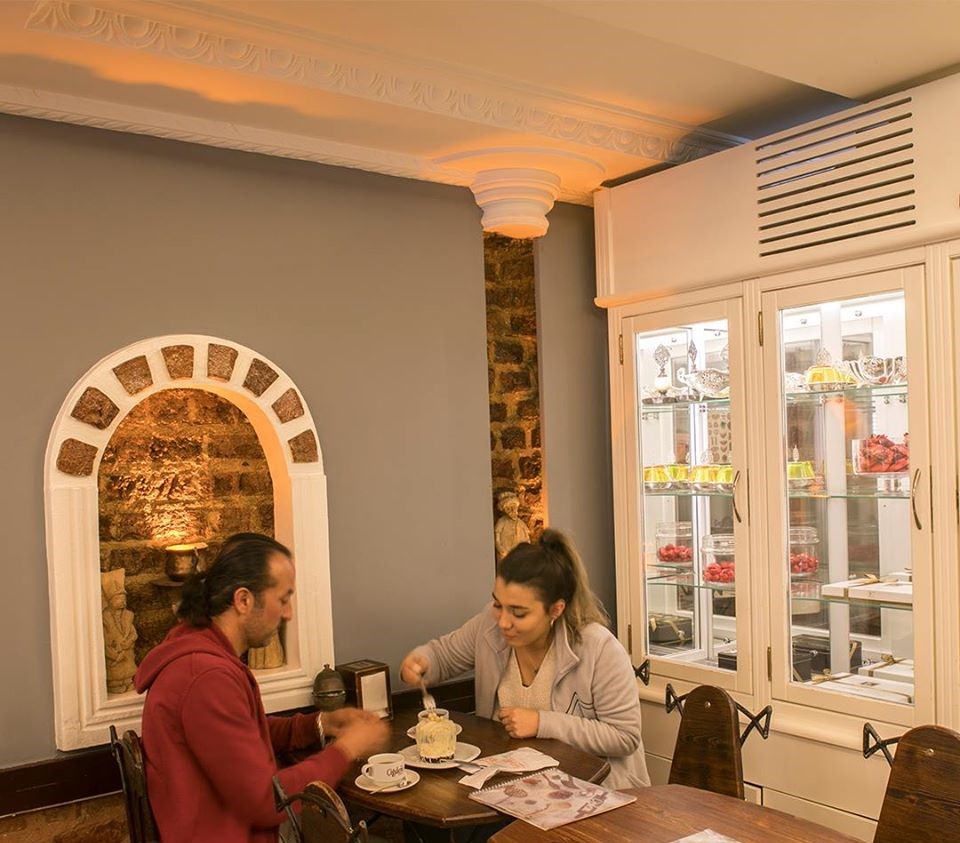 Address: Alemdar, Divan Yolu Cd. No:62, 34110 Fatih/İstanbul
Poiká Coffee
With colorful, minimalistic interior design and excellent roasteries in a prime location. Serves plenty of coffee beverages, Turkish breakfast dishes, and omelets. Enjoy the mid-day snacks, traditional "Baklava" and homemade brownies alongside with the famous flat white and zebra mocha.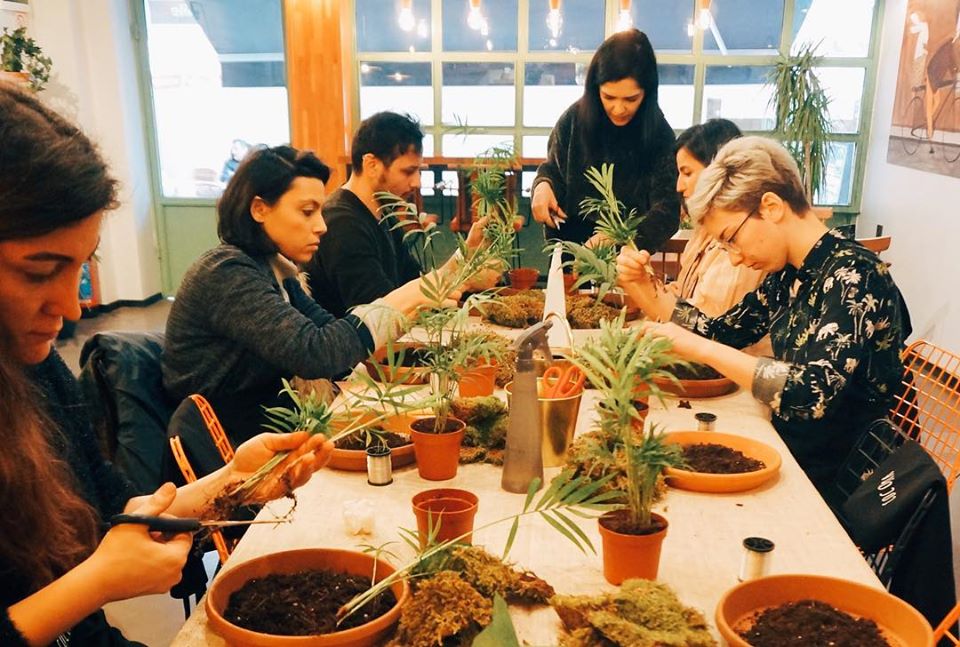 Address: Alemdar, Hacı Tahsin Bey Sk. No:7/A, 34110 Fatih/İstanbul
Mitara Cafe & Art
It was opened in 2014 and since then has become very popular and high ranking spots in the area. It provides a place not only to enjoy great coffee and Turkish food but also check out the artistic atmosphere. Spend time looking at the graceful textiles, hand made jewelry and antique pieces!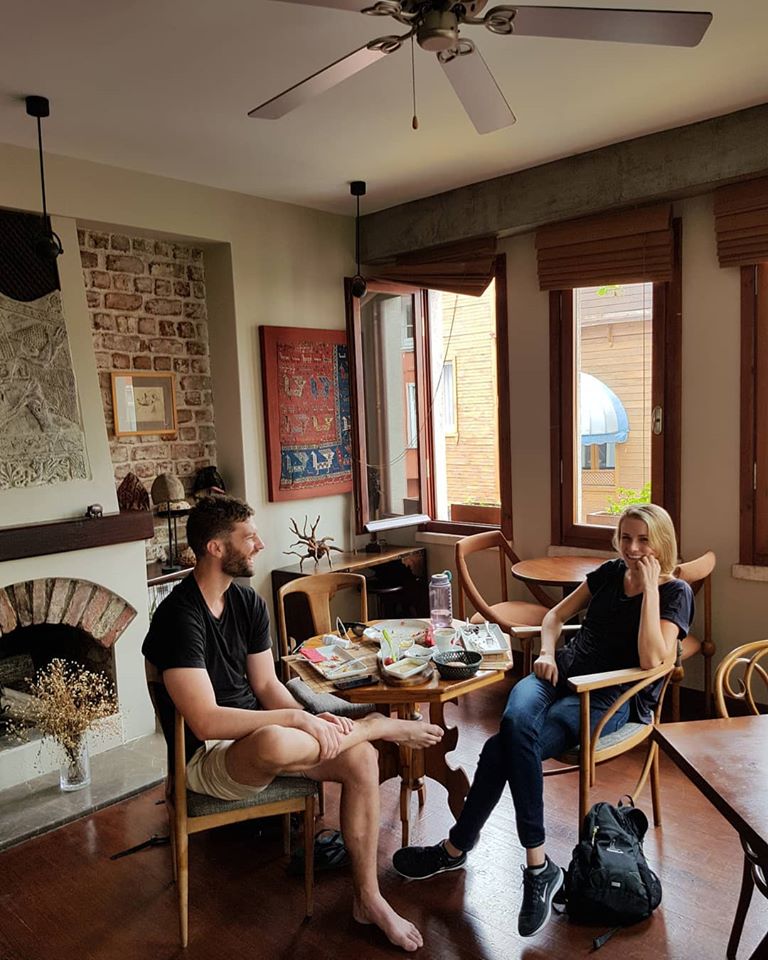 Creates its meals from organic ingredients and from seasonal fresh vegetables and fruits.
their magical touch can be seen in everything at Mitara. Delicious food, great coffee, and unique art.
Address: Küçük Ayasofya, Kaleci Sk. No:9 D:101, 34122 Fatih/İstanbul
Restaurants
Although some of the places above offer dinner and lunch options there are more exclusive places available dedicated to entertainment and night activities with executive menus and full bar drinks.
Cafe Rumist
A glowing and vibrant scene always buzzing with travelers and locals having a great time. It offers authentic Turkish kebabs and Medeterian meals which include vegan and vegetarian dishes as well. It's a very welcoming and warm ambiance and you can also order the traditional eastern "Shisha".
Address: Sultan Ahmet, Akbıyık Cd. No:5, 34122 Fatih/İstanbul
Şerbethane
It's airy spacious designed elegantly with natural green colors and wooden tables, a combination of classics and modern decoration with comfortable couches to lounge in some corners.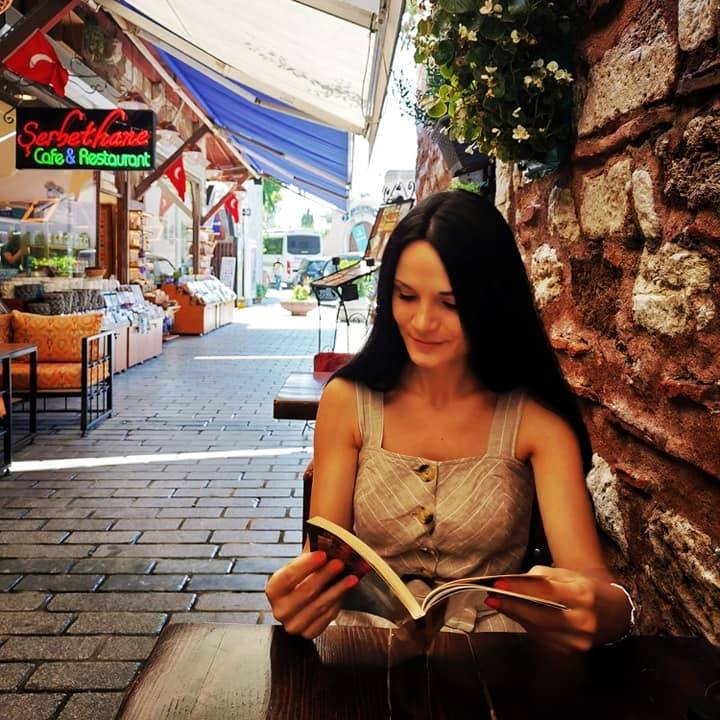 The menu is expansive and epic serving a huge variety of innovative Turkish kebabs such as "Izgara Köfte", "Patlıcan Kebab" (eggplant), "Adana kebab", "vegetarian kebab" and some delicious "Mezze" trays as appetizers, in addition to European snacks like salads, plates of pasta and flavorsome desserts and sweets.
Address: Sultanahmet Mahallesi Torun Sokak Arasta Pazar No:117, 34122 Fatih/İstanbul
House of Medusa Restaurant
Located in a building that used to be a mansion with spectacular design and view over the garden. The restaurant provides selected dishes from the Ottoman Turkish cuisine predominantly as well as a large wine collection. The combination of dried apricot with chocolate dessert mostly made with semolina or flour, and walnut-fig is a good choice for dessert.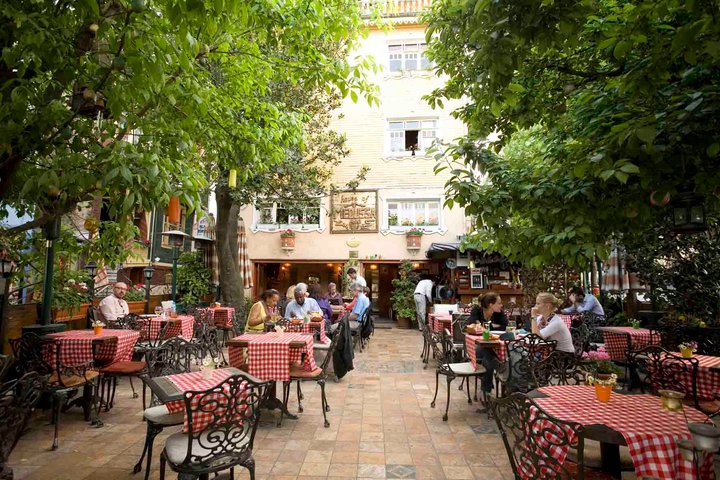 Rolled shaped mozzarella cheese with devil dust desserts, Tokat stuffed vegetables with cracked wheat, okra with chicken, lamb stew served on mashed eggplant and special Medusa chicken are only some of the main dishes served in the restaurant.
Address: Alemdar, Yerebatan Cd. No:9, 34122 Fatih/İstanbul
Bars & Pubs
Pierre Loti Roof Pub
Located on the rooftop garden of the hotel by the same name a cozy and intimate space yet very chic that offers a full bar drink menu as well as creative cocktails. It features European cuisine with the best selection of Turkish food by their professional chefs. Enjoy your delicious meal and sip your drink while admiring a scene from this historical street.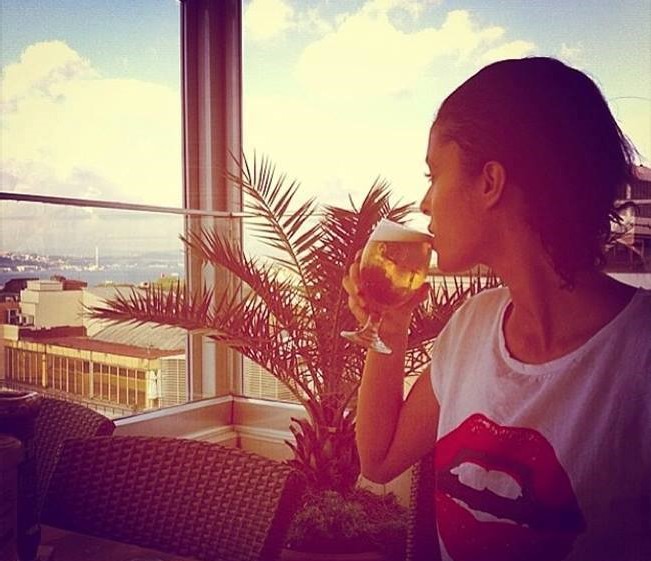 Address: Binbirdirek, Piyerloti Cad. Pierre Loti Hotel No:1, 34122/ Sultanahmet/Fatih/İstanbul
Just Bar
They are all about customers having a good time! It's located in a street so lively and full of sparks with a huge seating area inside and a couple of tables outside which is heated in the winter. It presents a full bar and bars food menu and groovy music playing all night long plus the staff is very outgoing and friendly.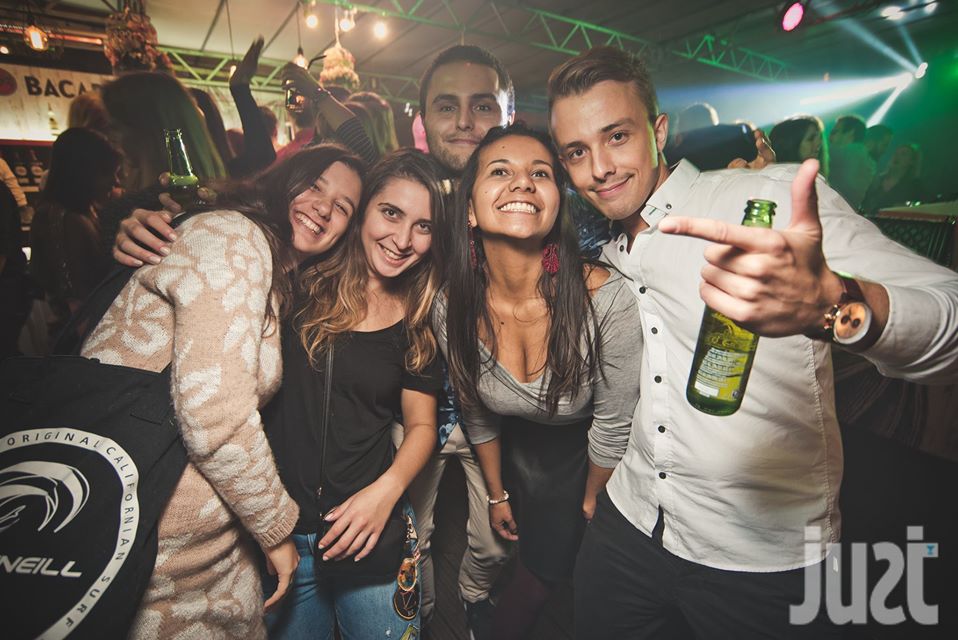 Address: Cankurtaran Mah, Akbıyık Cd. No:28, 34400 Fatih/İstanbul
En La Luna Rest&Bar
A perfect combination of creative drinks, great Turkish choices such as kebabs, seafood and bar food menu and a magnificent view of "Hagia Sofia" and "Blue mosque". There is a surprise in the basement for you, an archeological dig from the 4th century that is in an outstanding condition you might go down and check it out for yourself.

Address: Cankurtaran, Utangaç Sk. No:23, 34122 Fatih/İstanbul
Where to Stay
Sultanahmet is the heart of Istanbul and the destination of millions of travelers every year so it's no surprise that the whole area is filled with 5-star luxurious hotels to cozy, laid-back hostels and private apartments or suites and of course, prices are likely to be higher than elsewhere in the city but since there are splendid choices you can pick the best fit for your budget.
Hotels & Hostels
Antique Hostel
This part of the neighborhood is particularly quiet, with barely any traffic at all, and yet you're really just around the corner from the "Blue Mosque" and the "Hippodrome", and only a few minutes' walks from "Topkapi Palace". The attitude is laid back and there is a positive energy that comes from staff and guests alike.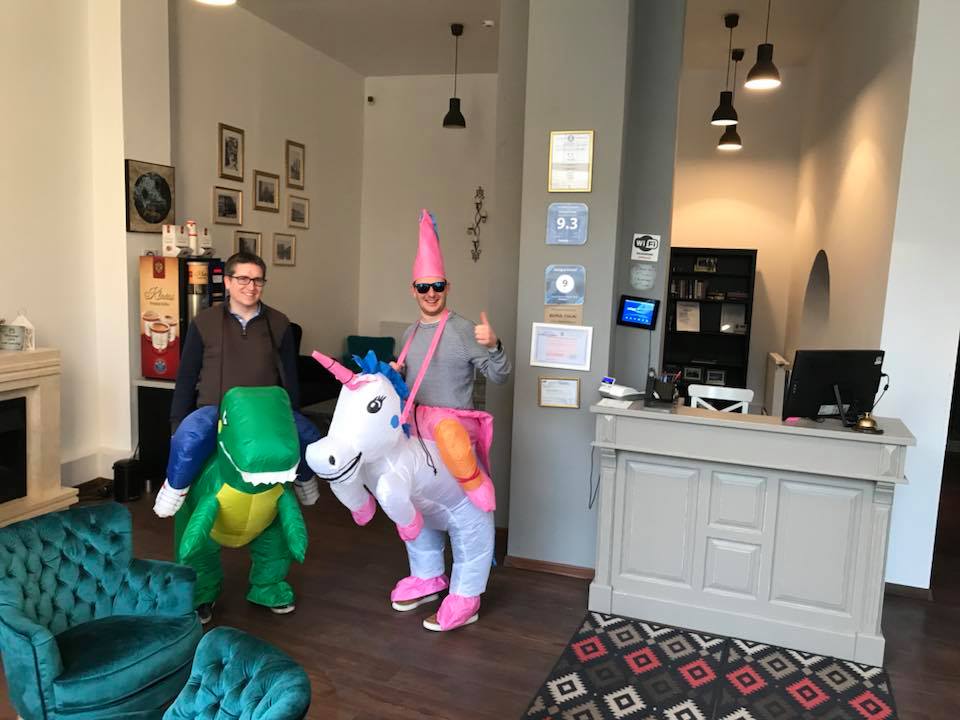 The hostel offers single, double or triple private rooms as well as 6-bed dorm rooms, 4-bed dormitories, and ensuites and the facilities are
LED TV
Free Wifi
Internet Access (high speed)
Clean and fresh sheets
We accept credit cards
City Map / Travel Information
No-smoking rooms
Local Phone call
Smoking area
Safe-box Deposit
Security lockers
Breakfast included
Iron/Ironing Board
Parking place for cars/bike
Hairdryer for Hire
Wake up service
Address: Cankurtaran, Kutlugün Sk. No:51, 34122 Fatih/İstanbul
Orient Hostel
This casual and modified hostel located only 5 minutes by walking from "Hagia Sophia" and a 10-minute walk to the "Topkapı Palace".
Simple and comfy rooms range from dorms with bunk beds to private rooms. All provide free Wi-Fi and safes; dorms have linens and air conditioners are provided in some of the private rooms.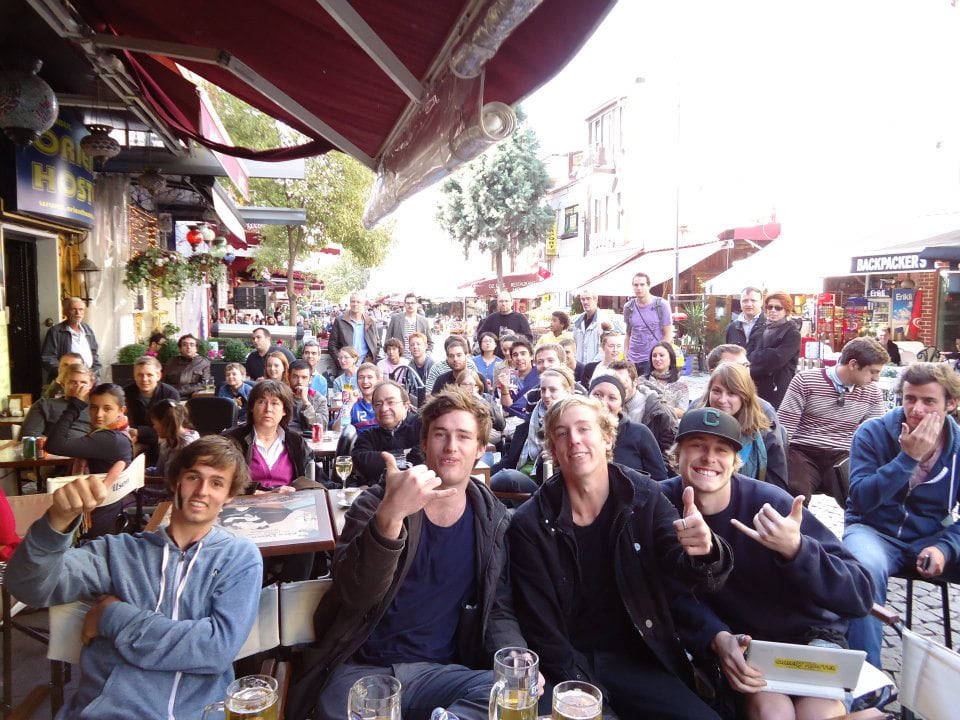 Breakfast is complimentary. There is a street-level cafe with a terrace and also a 24-hour reception. A rooftop cafe with an amazing view of the "Bosphorus" sea that travelers and visitors hang out or play games together. The rest of the facilities are
High-speed internet access
Wi-Fi connection (in main building and terrace café)
Clean fresh sheets, pillow, blanket
Book exchange
Safe-deposit box
Board and card games
Dictionary and language phrasebooks
Adapter, charger, and converter
Luggage room
Parking for travelers with bike/motorbike
24-hour hot water
No curfew or lockout
Address: Cankurtaran, Akbıyık Cd. No:9, 34122 Fatih/İstanbul
Asmalı Hotel
A 3-star hotel with a traditional and graceful design that offers standard private rooms, deluxe double rooms, triple and quadruple rooms, and rooftop suite rooms. It's an ideal stay for the entertainment and unwinding in a great location only a few minutes away from the city attractions. Some of the services are: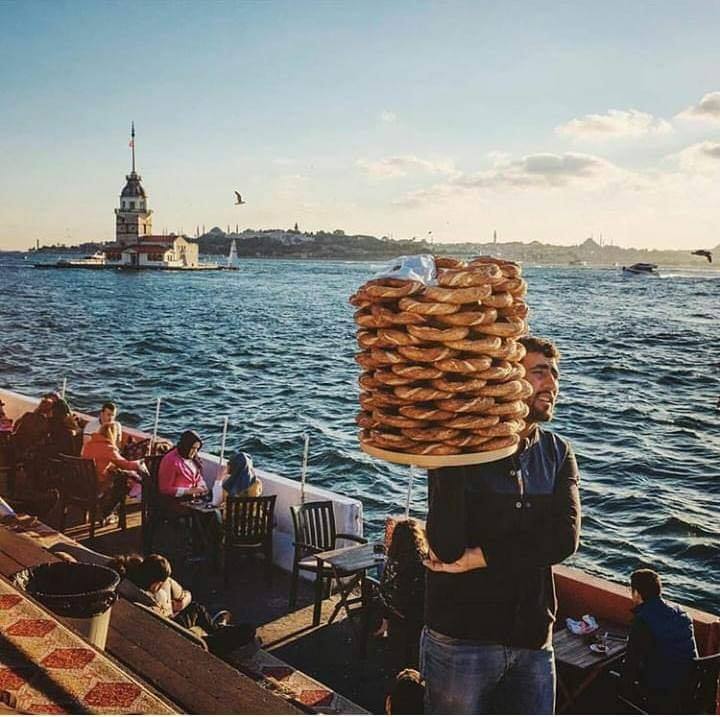 Airport Transfer
24-hours reception
Housekeeping
Laundry service
Terrace with sea view
Internet access
Note: There is a wifi hotspot free of charge available in the whole "Sultanahmet" park between "Hagia Sophia" and "Blue Mosque". There are also a couple of internet cafes along the tram line between "Sultanahmet" and Gülhane".
The "Peninsula" and " Sultanahmet" Square are very safe for travelers and secured by police during day and night, so by staying within the realms of common sense, you shouldn't encounter problems there. However, the Istanbul Police Department has a "tourism police office" with multilingual staff in "Sultanahmet", just across the street from "Hagia Sophia", where you can report passport loss or any other problems. Stay safe and have fun! 🙂