Karaköy is a phenomenon portside area bordering the water on the northern side of the "Galata Bridge" with a history that goes back more than a thousand years ago.
A place with groovy cafes, family-run shops, chic late-night bars, blended with traditional bakeries and Ottoman-era architecture. It's marked with studios, local designers boutiques, and dazzling contemporary art scene.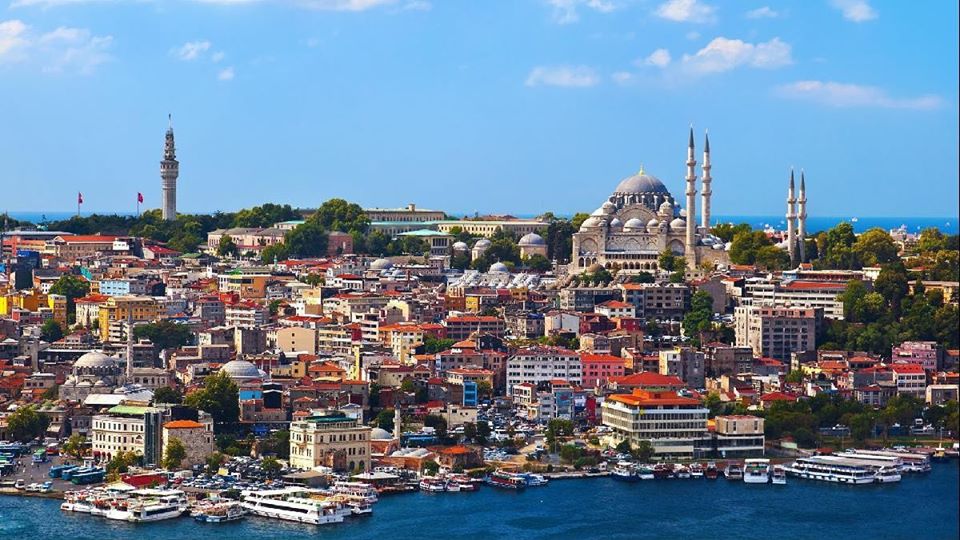 The area is built on the inspiration of an Italian city and it has been a trademark center since the 19th century and it covers an area from the banks of the "Golden Horn" to "Bosphorus". It's the perfect place to feel like you are walking in the past.
How to Get There
There are multiple ways to get to "Karaköy" using public transportation, the thing is where is your starting point so you can pick the best option and avoid traffic or overpay and hopefully not have to worry about details which could be confusing especially for tourists.
From Istanbul Airport
Havabus/Havataş
This is one of the fastest ways with no switching or shifting places. As soon as you exit the airport, you'd see shuttle buses waiting in lines at different spots in the parking lot. Each line has a different destination so you can just ask for "Karaköy Havabus".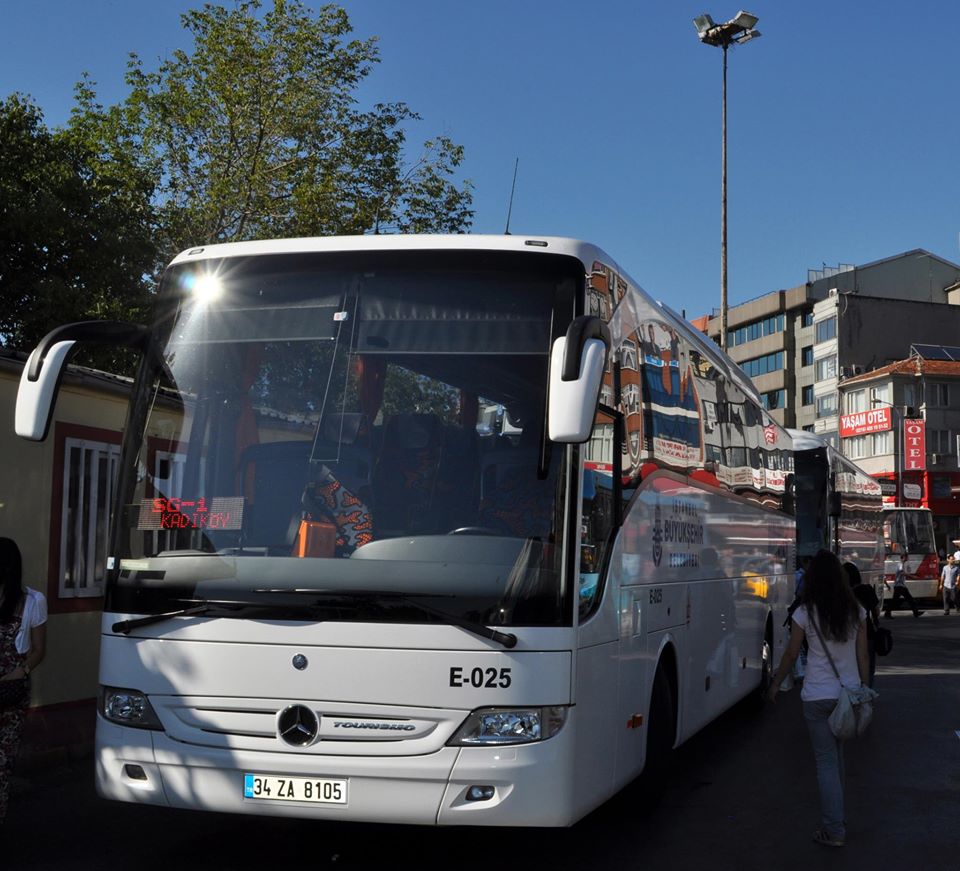 Drivers will check in your baggage then you get on the bus. It's possible to pay in cash but they only accept Turkish currency "Lira" "₺" so make sure you exchange some at the airport. In about an hour more or less you will be in the center of "Karaköy". Price: 18-20 TL ($3-4)
Bus
First of all, you need an "Istanbul Kart" an electric card to pay for the public bus, subway or ferries. Just go the first subway (Metro) station and buy one, it's about 20 TL and they usually charge them in the beginning after that you can recharge it using the machines available at the stations.
Leave the airport premises and walk about 5 minutes to the bus station, take the bus "IST-19" after about an hour of non-stop ride get off at "Nurtepe Viyadük" take the next bus "500L" "Cevizlibağ" after 6 minutes nonstop ride gett off at "Nişangah" then take the bus "EM1" "Eminönü" and after thirteen stops, you will get off at "Karaköy". Price: 15-16 TL ($ 2-3)
Subway
This way is a mixture of bus and subway. Walk about 1 minute from the airport take the bus "IST-3" get off at "Otogar" and walk for a minute to the subway station "Otogar İstasyonu", from there take the "M1A" the red line, after 7 stops get off at "Yenikapi Railway Station" and go towards the green line "M2" "Hacıosman", after 3 stops get off at "Şişhane". Leave the train station and walk about 12 minutes to "Karaköy". Price: 17-18 TL ($2-3)
Taxi
Sometimes your flight lands in the middle of the night and public transport is not working, although it's way more expensive, taking a taxi is the fastest and most convenient way from the airport. If you don't speak any Turkish just telling drivers the destination is enough.
If you are traveling and not so familiar with your ways around, I'd suggest for your first transit use the "Havabus" option if possible and secondly taxis, then you go from there.
From Sabiha Gökçen Airport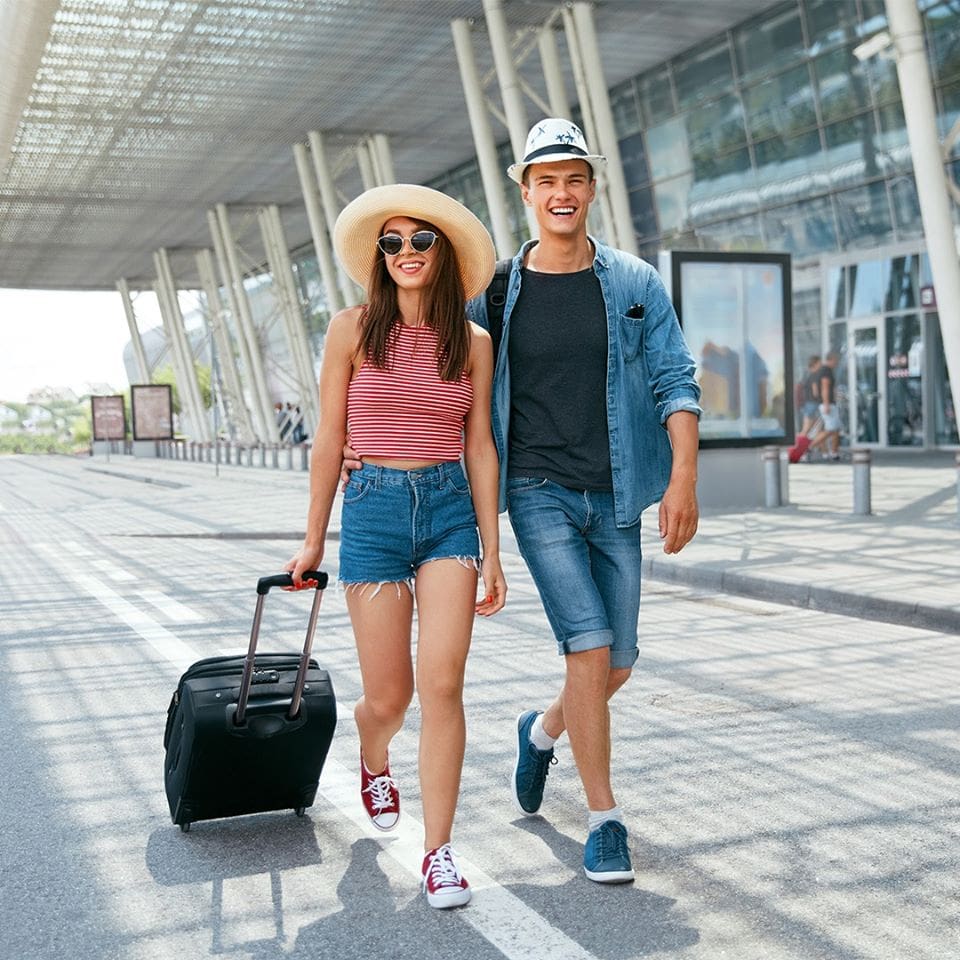 Havabus/Havataş
This is the same routine as "Istanbul Airport" so I'm not going to bore you with details instead I'll give you some tips for address information in Turkish. If you want to ask "Where is the Karaköy Havabus" you can say "Karaköy Havabuslar nerede" or "Karaköy metro nerede" in case you need to find the subway.
Subway
Walk about 6 minutes from the airport to "Sabiha Gökçen Nizamiye", bus station, take the bus "E-10" "Kadıköy", after 25 stops get off at "Taşlıbayır" then walk for 5 minutes to "Pendik" metro station, take the pink line "M4" towards "Kadıköy" after 16 stops get off at "Ayrılık Çeşmesi" walk for a minute to the blue line "Marmaray" towards "Halkalı" after 2 stops get off at "Marmaray Sirkeci İstasyonu" and from there is a 10-minute walk to "Karaköy". Price: 15-16 TL ($2-3)
Taxi
It's the same way I explained before, only the price might be different since it's based on your distance.
From Taksim Square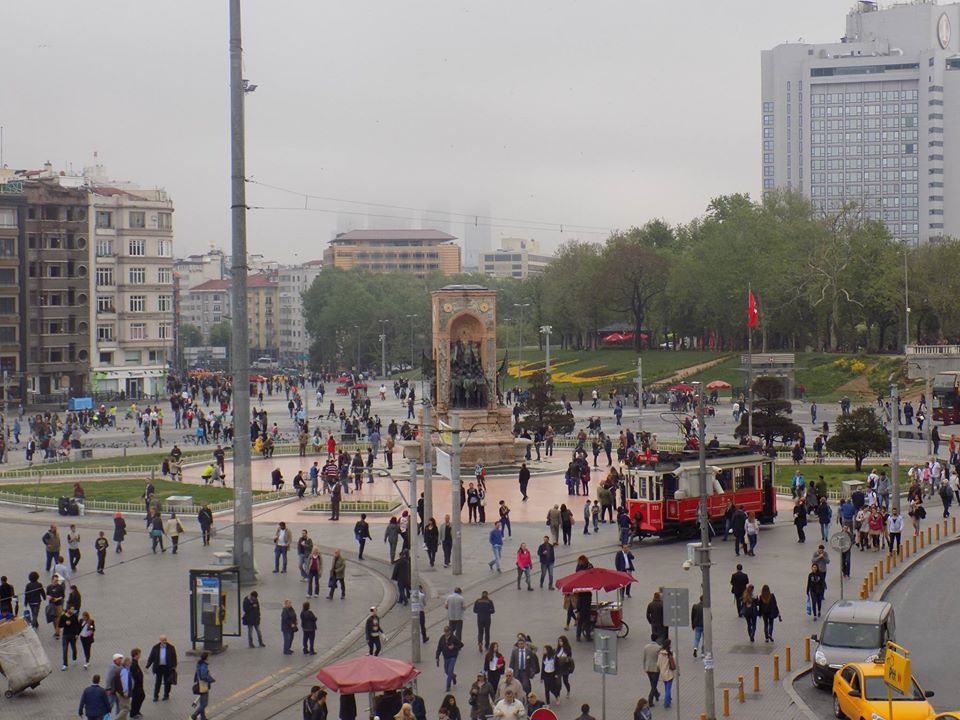 Subway
Walk into the "Taksim" station located in the middle of the square, take the green line "M2" towards "Yenikapı", after 2 stops get off at the "Şişhane" station. Leave the subway turn left and walk for 11 minutes to "Karaköy". Price: 2-3 TL ($1)
Bus
This way requires less walking and it's one direct way. You can walk to the bus station near "Taksim" Square, take the bus "70FE" towards "Eminönü" after 8 stops get off at "Karaköy".
From Sultanahmet
Trolley/Tramway
Tramway is one nostalgic way of transport in Istanbul, walk to the station in "Sultanahmet" take the trolley "T1" towards "Kabataş" after 4 stops get off at "Karaköy İstasyonu".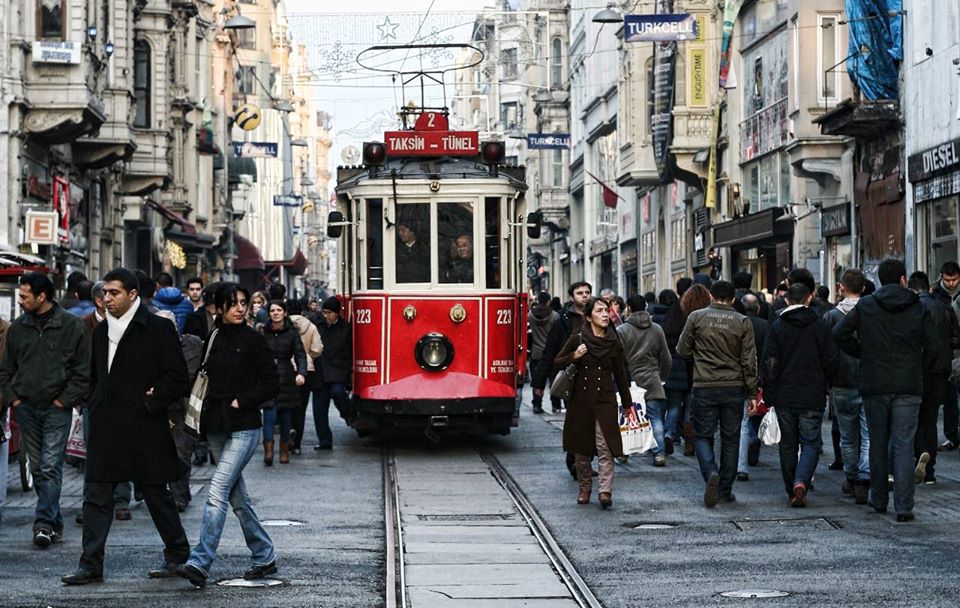 Ferry
Walk to "Eminönü" (Turyol) pier and use your "Istanbul Kart" to get in then take the ferry towards "Karaköy", It's a 5-minute ride to your destination. Price: 5 TL ($1)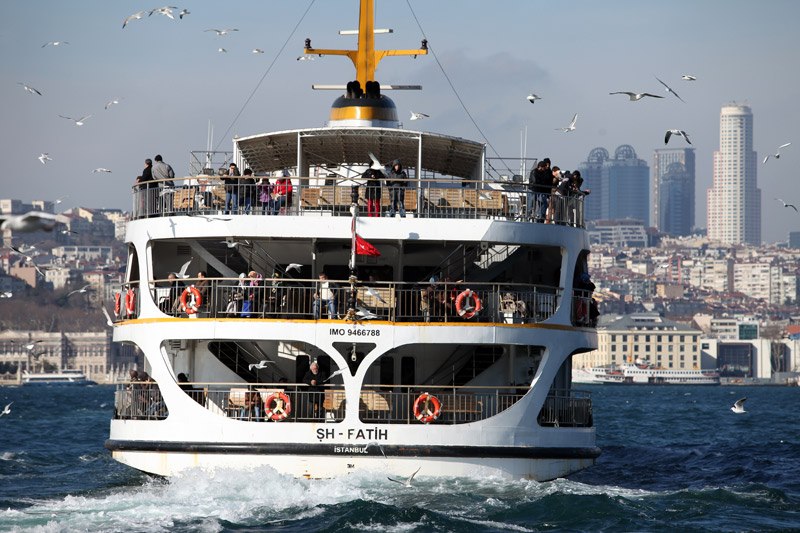 From Kadıköy
Ferry
Walk to "Kadıköy Turyol" pier take the next ferry towards "Karaköy" and after 25 minutes nonstop ride you will be at "Karaköy" pier. Price: 5 TL ($1)
What to Eat/Drink
Breakfast
If you ask me there is no better way to start your day than a fabulous Turkish breakfast. When you visit "Karaköy", you will have a big day ahead so better start strong. Casual small cafes or big fancy restaurants, buffets and each one of them is a unique and original experience. So I'm going to give you some options here that could help you pick easier.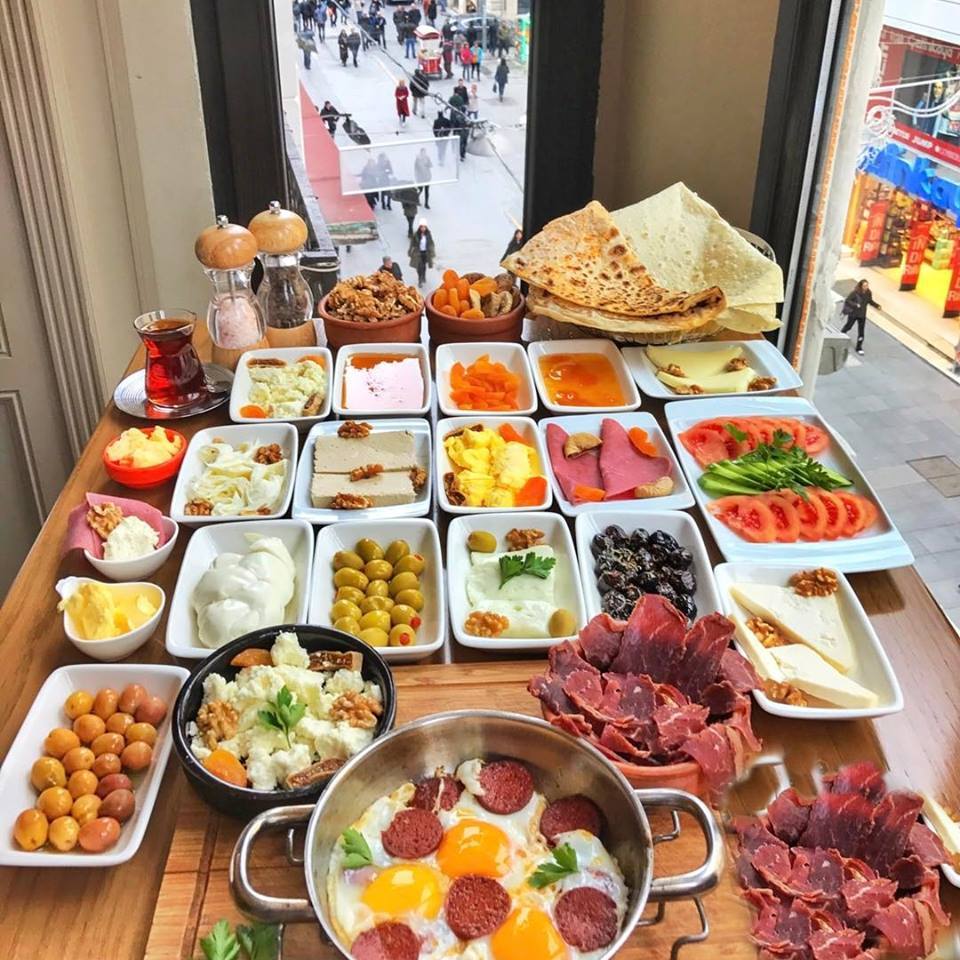 Çerkezköy Delicatessen
A low-key Turkish cuisine serving since 1956. It is especially famous for its breakfast meals. The service is very fast and professional. Seatings are available indoor and outdoor with a reasonable price comparing to the area. They also offer lunch and dinner menu.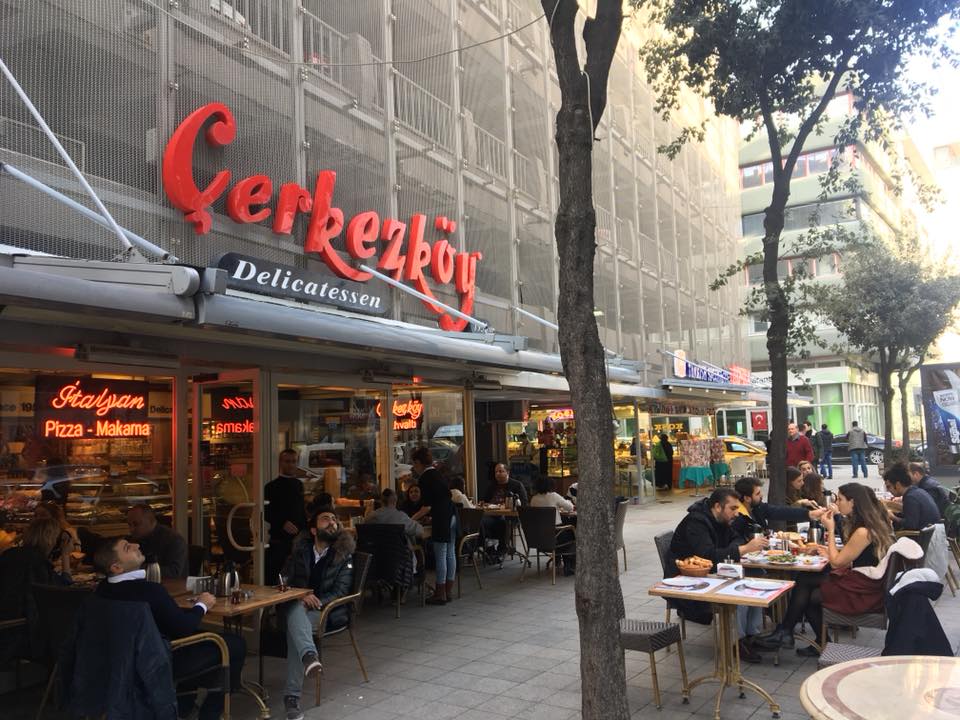 Address: Rıhtım Cad. Katotoparkı Altı No:29, 34425 Beyoğlu
Pan Karaköy
A trendy cafe in the back streets of "Karaköy", a Greek-style design with an open area and a green garden. They offer breakfast in a wider variety of food. Sweet and sour dipping sauces, fresh smoked meats, spring rolls, and pancakes are only part of your meal. Breakfast is served until late afternoon so you can pop in there any time.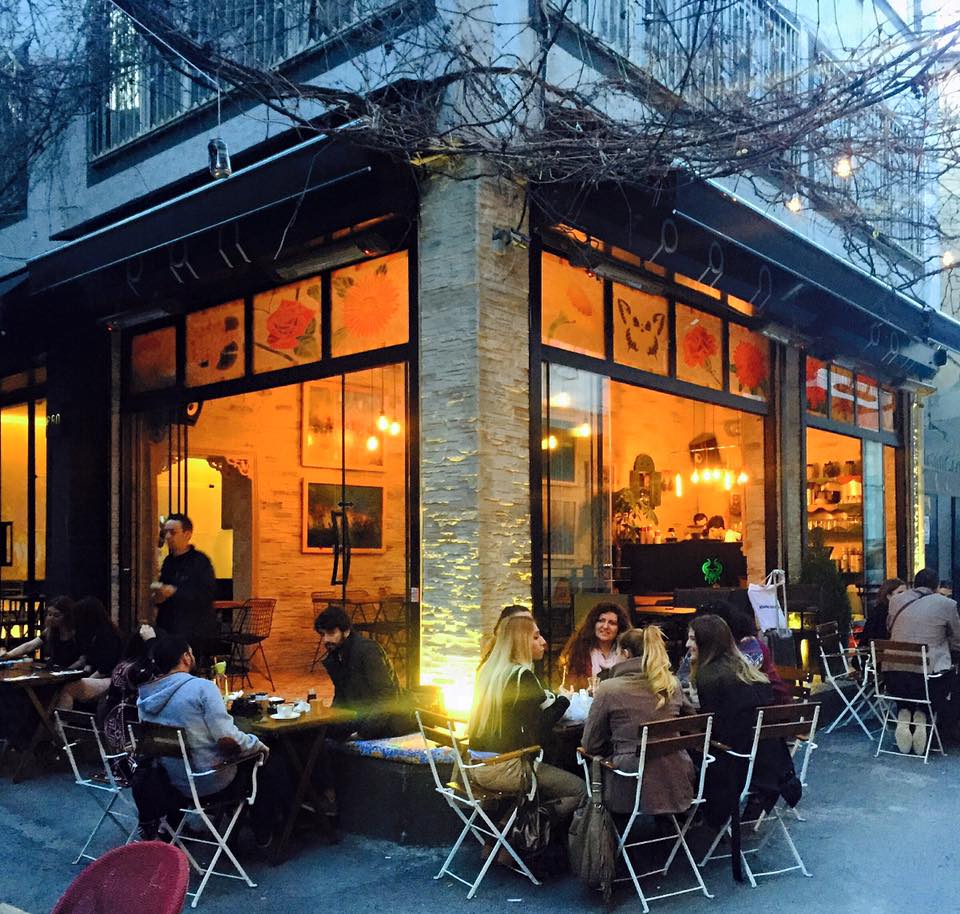 Address: Kemankeş Mahallesi, Necatibey Caddesi, Döşemeci Sokak, No:5 Karaköy/Beyoğlu
Mums
One of the most popular cafes not only in the neighborhood but also in Istanbul. Warm and cheerful vibe with lots of colors and lights with a fabulous breakfast buffet available all day. Obviously gets packed on the weekends and offers vegetarian foods menu.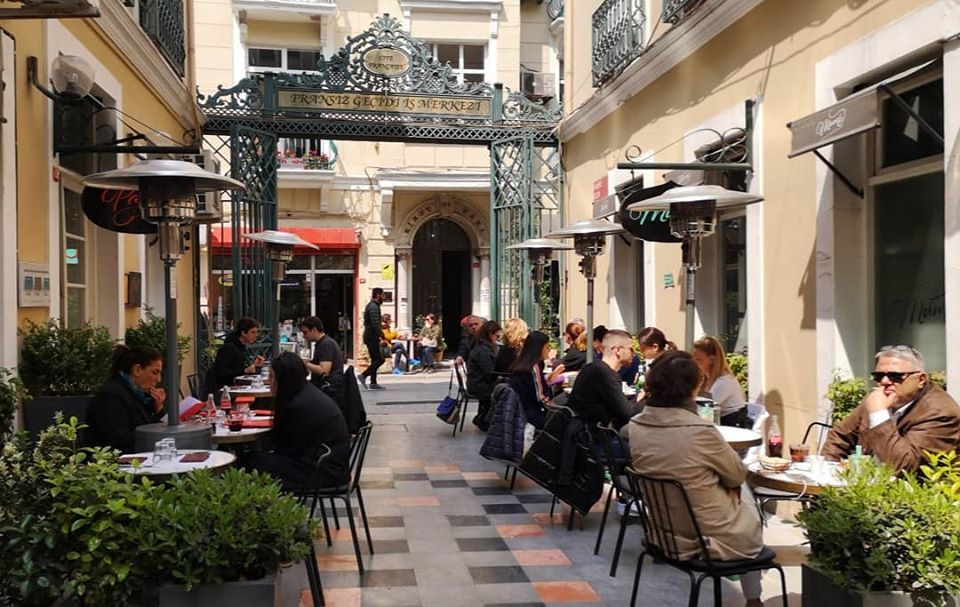 Address: Kemankeş Karamustafa Paşa, Fransız Gç Sokağı 1/16-17, 34425 Beyoğlu/İstanbul
Fil
Fil is a coffeeshop-bookshop, a place to meet and find artists, authors, publications. You can enjoy your breakfast on the seatings outside, read a book or check out the latest artworks. It is also a workshop for artists around the world so you can check-in there more than once and join the events.
The menu offers delicious cheese omelet with fresh herbs, fruit salads, and homemade cakes and the price is fair comparing to the area.
Address: Kemankeş Karamustafa Paşa, Ali Paşa Değirmeni Sk. 1/1, 34425 Beyoğlu
Namlı Gurme
A big self-service breakfast buffet, and a local authentic food shop at the same time. Lots of seatings are available and the staff is friendly and fast. It gets really busy on weekends and could be a line or waiting list to get a table.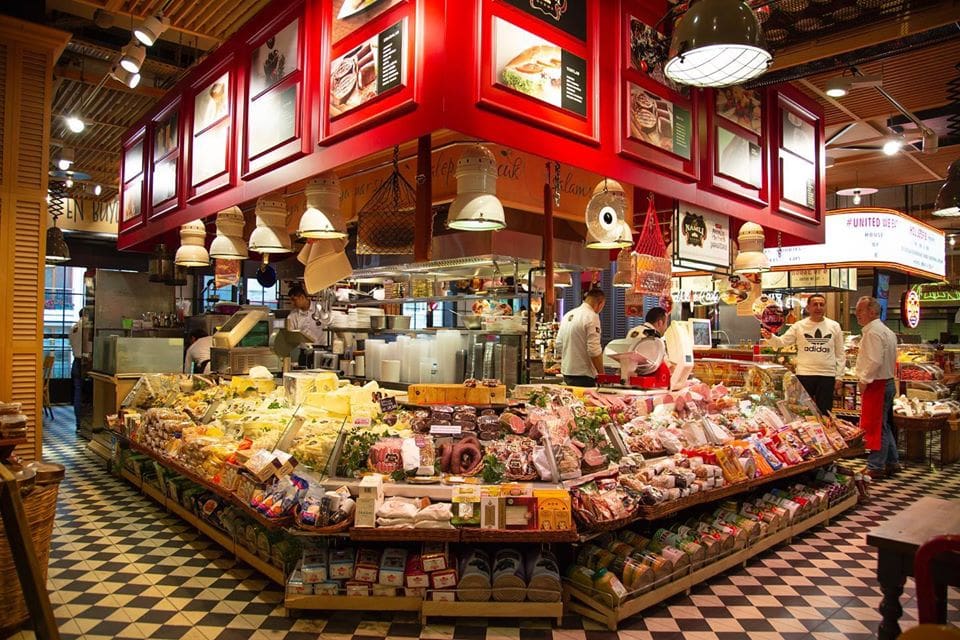 Address: Kemankeş Karamustafa Paşa, Rıhtım Cad. Katotopark 1/1, 34425 Beyoğlu
Han
A stylish and modern spot in the heart of "Karaköy", three floors and an amazing view of the old neighborhood. The menu offers a variety of breakfast options and Turkish traditional snacks. The staff is very warm and helpful, overall you have to visit "Han" at least once.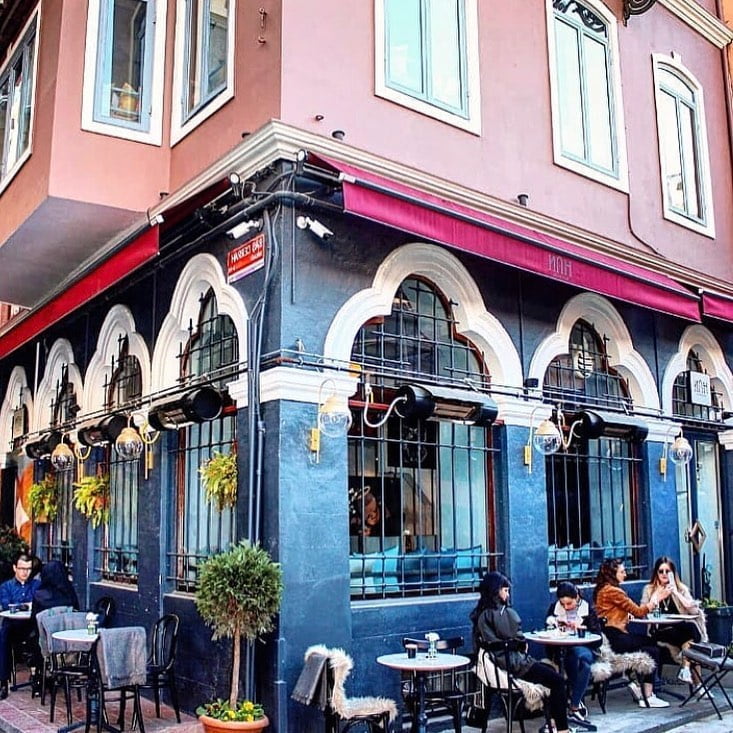 Address: Kemankeş Karamustafa Paşa MahallesiHoca Tahsin Sk. No:1734425 Beyoğlu
Coffee Time
I think we can all agree that when it comes to our favorite hot beverage, it's just not about drinking some coffee, we want to have a real experience of the place we are visiting, find stunning spots, meet new people and talk to the locals or check out the daily life and enjoy a view.
Well, what's better than an elegant cafe in the heart of Istanbul for that? Here are some of my favorite places for coffee and snacks.
Karabatak Karaköy
A voguish coffeehouse opened in 2011 and since then has become trendy and very in demand. Providing three separate areas for quiet section, group section, and regular section. A simple European menu offers the latest brands of coffee, light sandwiches and day pastries.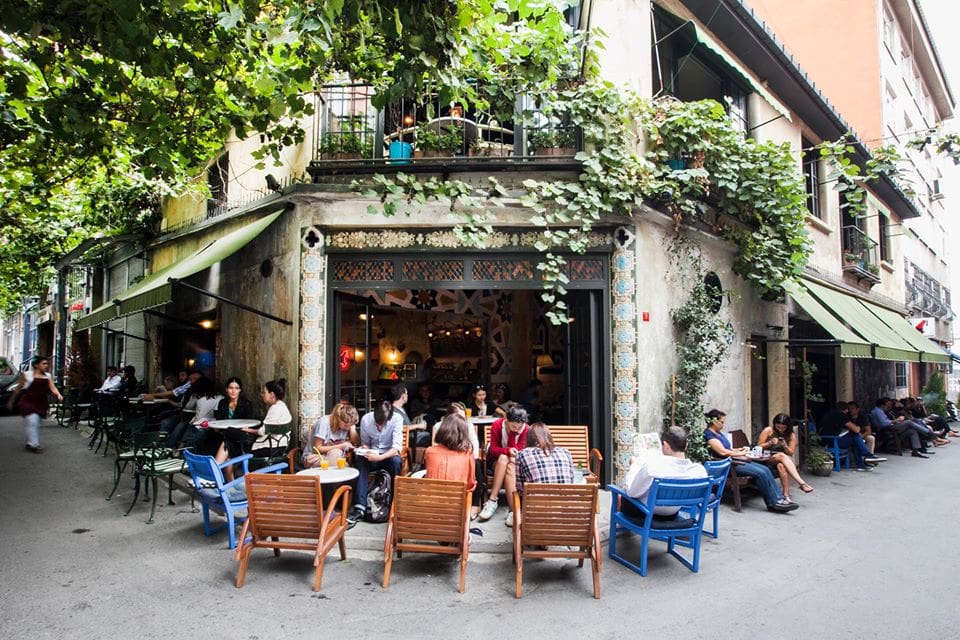 Address: Kemankeş Kara Mustafa Paşa Mah. Kara Ali Kaptan Sok. No. 7 34425 Karaköy, Beyoğlu
Ops Café
It's a cool yet homy place located in the more quiet part of the neighborhood. Seatings are available on the narrow sidewalks in the front, you can sit outside and enjoy the view or talk to people sitting outside neighbor cafes. The menu is simple and they serve fresh coffee grounds.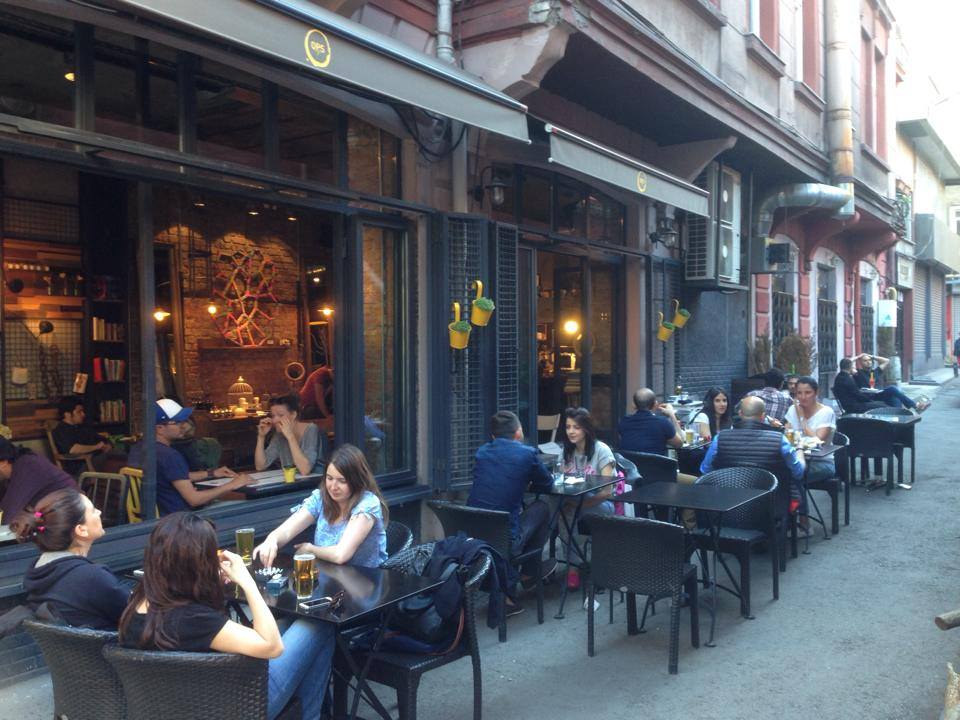 Address: Kemankeş Karamustafa Paşa, Mumhane Cd. No:45, 34425 Beyoğlu/İstanbul
Muhit
A tiny but casual place with a warm atmosphere, the menu is vast and besides fresh hot beverages, it also offers grilled food options. The staff is friendly and helpful and they know enough English to help you out. There are seatings available indoor and outdoor also.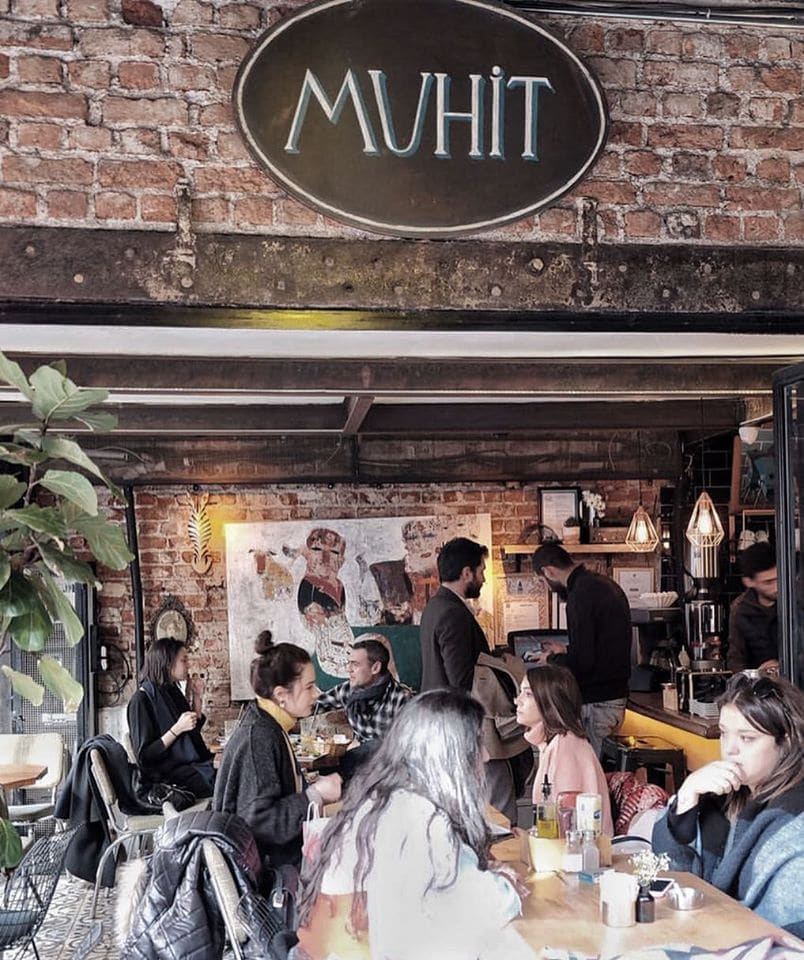 Address: Kemankeş Karamustafa Paşa, Kılıç Ali Paşa Mescidi Sk. 9/A, 34425 Beyoğlu/İstanbul
Restaurants
Some of the places above could be great options for lunch or dinner as well but the fun doesn't stop there. There are hot and trendy spots such as ethnic food, casual dinings, family-style and fine dinings. Here are some of my suggestions, hope you enjoy them.
Maya Lokanta
A true Turkish blast, this is a huge location with two floors and a lot of seatings. Wide choices of authentic Turkish food including vegan and vegetarian dishes. Prices are reasonable and they serve you free tea after your meal if requested.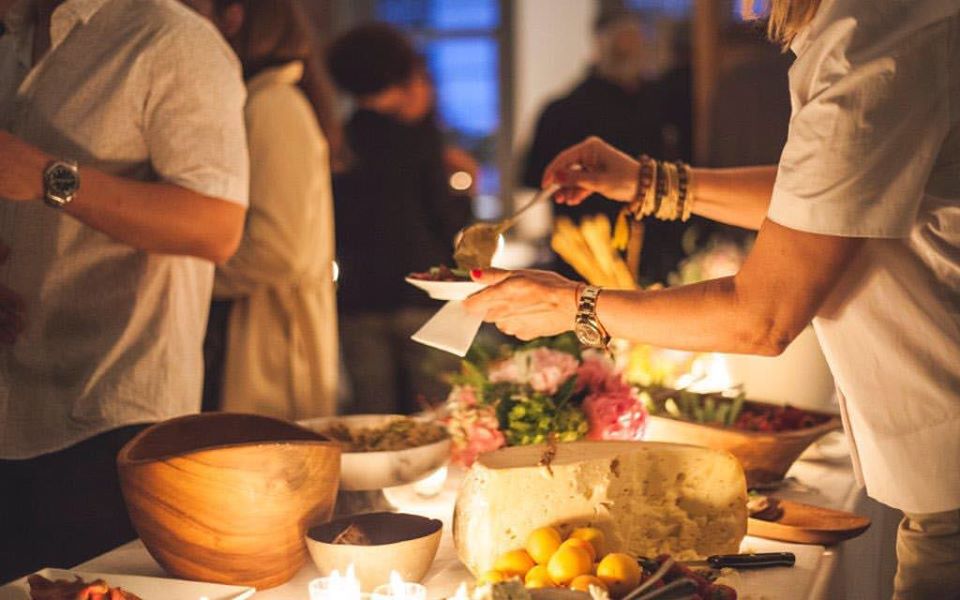 Address: Kemankes Caddesi 35-A, Istanbul
Komodor
The petite "Komodor" specializes in making thin-crust pizzas with creative toppings such as figs and melons. Try the dish with homemade sausages and Milas, topped with cheese and herbs, called "Hektor". They also offer a selection of refreshments and one popular one is freshly made ginger juice.
Address: Kemankeş Karamustafa Paşa, Kılıç Ali Paşa Mescidi Sok. No:13, 34425 Beyoğlu
Unter
The very elegant "Unter" located just around the corner of the Turkish Orthodox Virgin Mary church. A beautiful stone building built in the 1960s with two separate dining halls and a full bar. An extensive menu offers European and Turkish fine cuisines plus top-notch cocktails. Remember the place is closed on Mondays.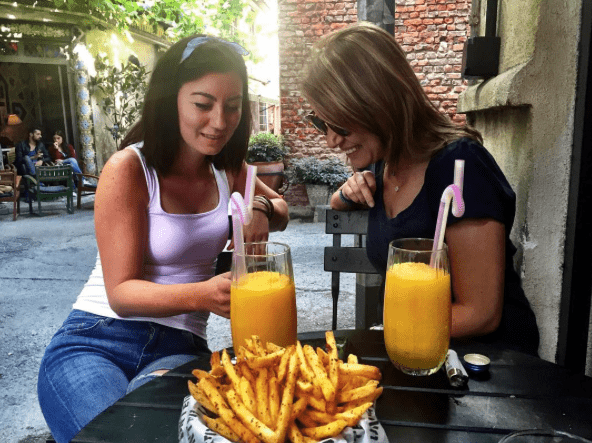 Address: Kemankesh Karaali neighborhood Kaptan Sokak No: 4
Karakoy, Beyoglu / Istanbul / TURKEY
Mürver
A luxurious dining experience with an exclusive view of the "Bosphorus" sea. The menu offers the best of the European and Turkish cuisines and high-quality seafood options. It provides a full bar and you must try the cocktails. Although every meal is top-quality you might want to try the "Lamb" or the "Octopus" if you'd like.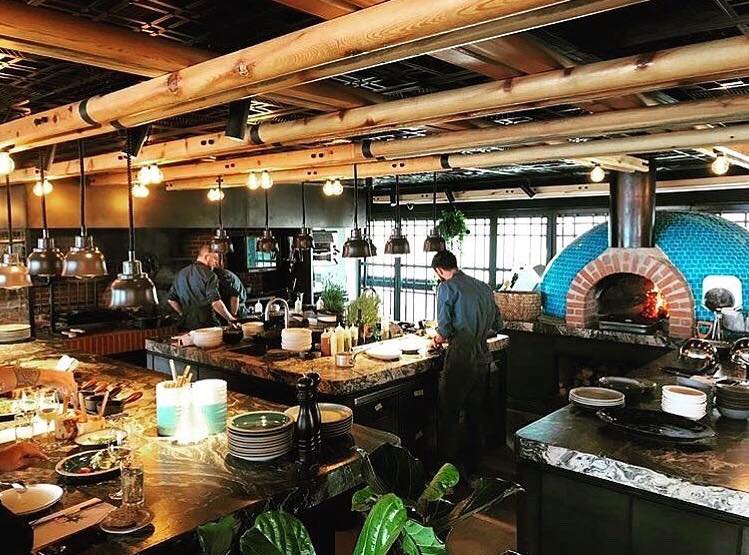 Address: Kemankeş Karamustafa Paşa, İETT Karaköy Durağı 57-59, Beyoğlu
What to Do/See
I know when it comes to fun nothing beats food especially in Istanbul but exploring "Karaköy" and a bit of shopping might come in a very close second! So in the following part, I will give you some tips and suggestions about local shops, art scene, and some sightseeing.
Shopping
Among the ancient buildings and old family-run shops, a huge number of local, bohemian stores are rising up every day. Stylish yet laid-back and natural places running by young creative designers from all over the world.
Kağıthane (House of Paper)
I personally can spend hours in this store, it's filled with cute cards and quotes, gift bags, books, and calendars. Accessories are in different materials and small decorative stuff made of wood, ceramics, and paper of course.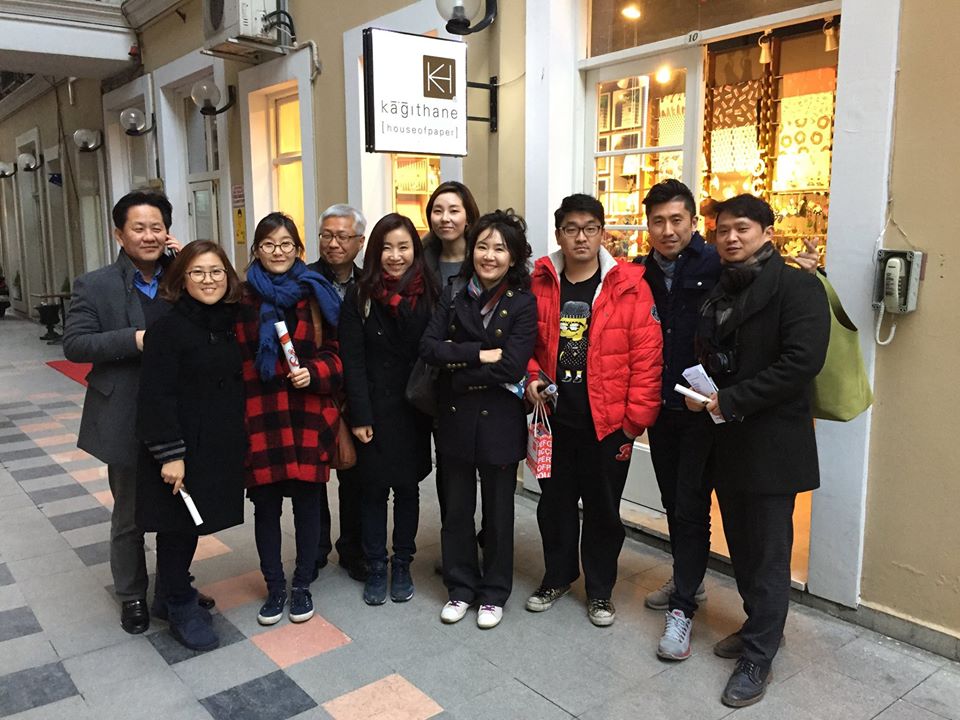 Address: Kermankes Mustafa Celebi StreetFrench Business Gateway #10Karaköy / İstanbul
Nice To Have Store
This store is not a typical souvenir place, a team of creative artists makes handmade goods one by one. You might find collectible fine objects like frames, lightings, candles, tote bags, cushion covers, plants, notebooks, and artwork prints.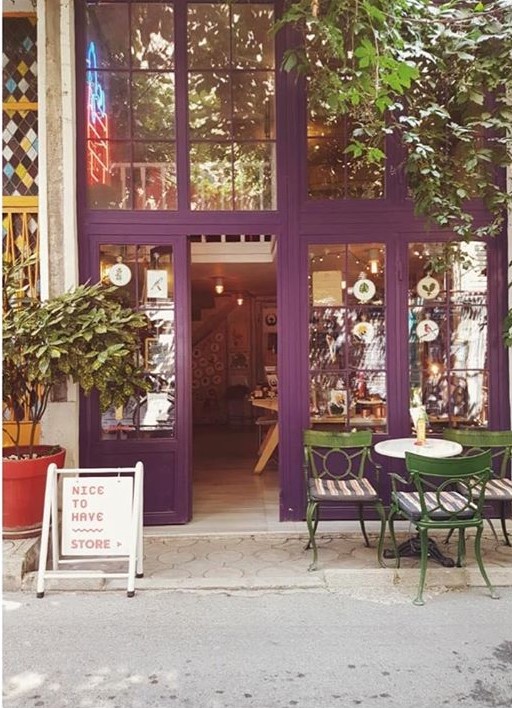 Address: Kemankeş Karamustafa Paşa, No:8A, Ali Paşa Değirmeni Sk., 34425 Beyoğlu/İstanbul
Pitane Karaköy
A unique and colorful interior presenting a massive collection of wooden sunglasses, leather handmade wallets, band boards, wooden phone covers with natural designs and more exotic accessories.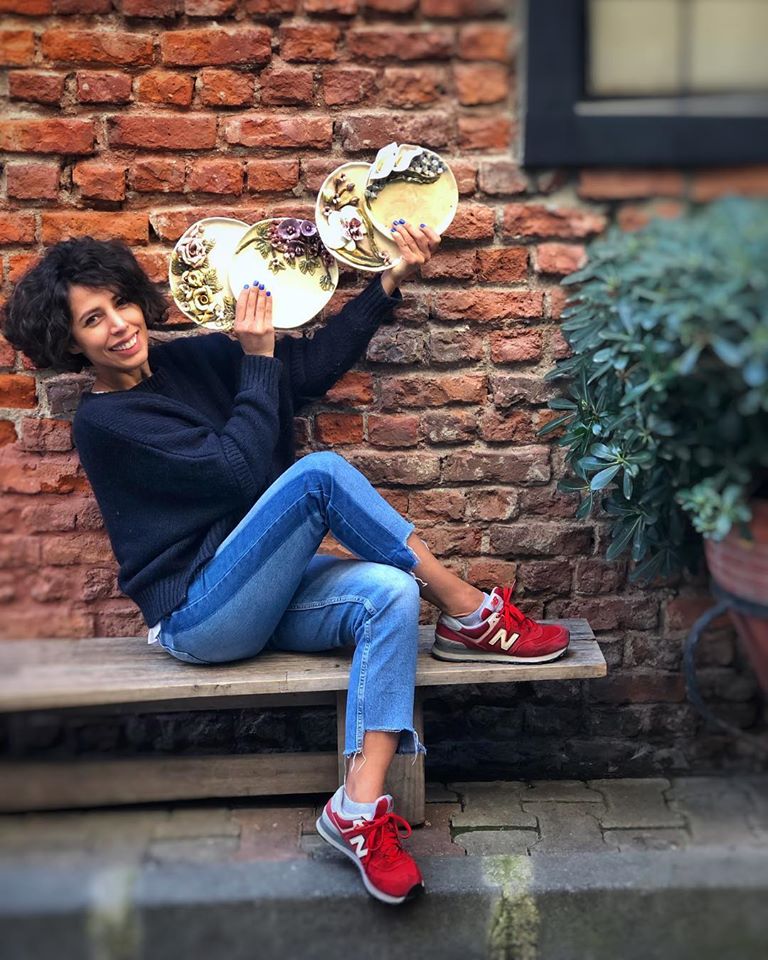 Address: Kemankeş Karamustafa Paşa, Mumhane Cd. No:43, 34425 Beyoğlu
Sightseeing
Being a major trademark center of the city, "Karaköy" is the home to a variety of historic buildings and classical landmarks, mosques, and churches. It will take days to go through this neighborhood but if you want to go, full tourist mode, I have some ideas for you.
Kilic Ali Paşa Hamam
A traditional Turkish bath with a modern face, this place was built in 1590 and remained true to its structure to this day. The "Hamam" is part of the bigger complex including a mosque, a tomb, and a theological school, all of them you can visit. Price: One complete Turkish bath package 360 TL ($ 65-70)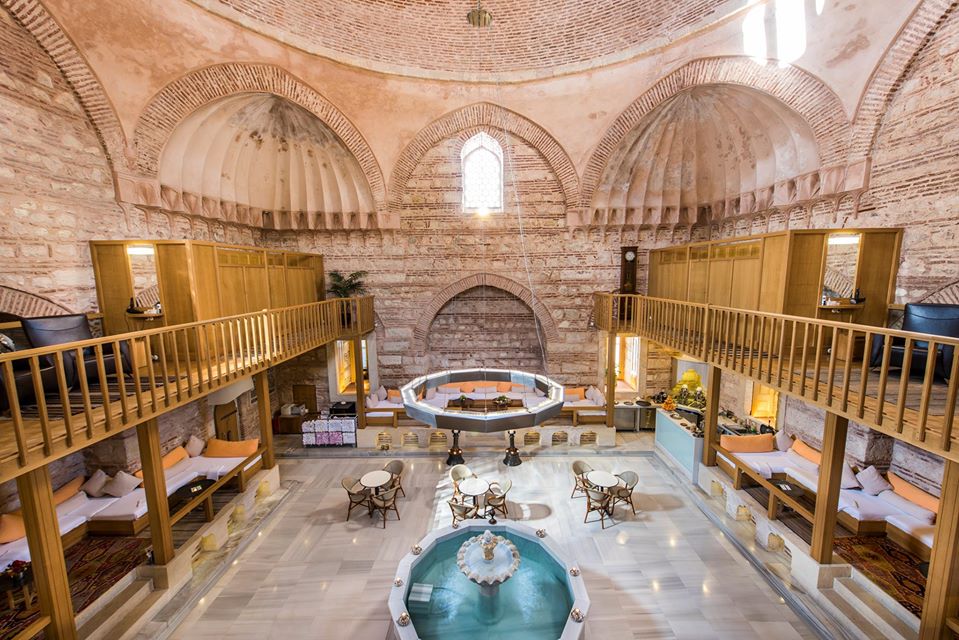 Address: Kemankeş Karamustafa Paşa, Hamam Sk. No:1, 34425 Beyoğlu
Umbrella Street
The Instagram street of Istanbul these days, artists and locals put a lot of effort into this place and we get to enjoy it. Every wall is covered in graffitis and colors under a roof of umbrellas hanging from the sky.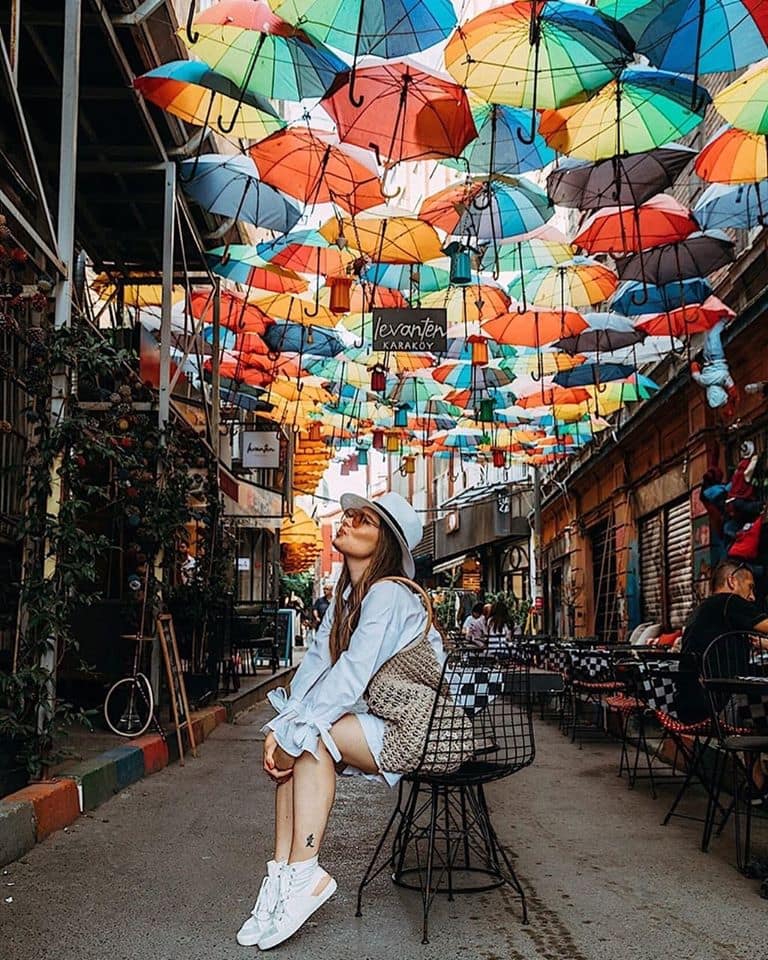 Address: Kemankeş Karamustafa Paşa Mahallesi Necatibey Caddesi, Hoca Tahsin Sk. no:14c, 34425 Beyoğlu
Türk Musevileri Müzesi (Museum of Turkish Jews)
Founded in 2001, the museum consists of presenting the 2600 years of contribution and ethnic legacy of Turkish Jews in this country. There is also a cafe, a museum store, and an art-house. You can check the visiting hours here: jewishmuseumofturkey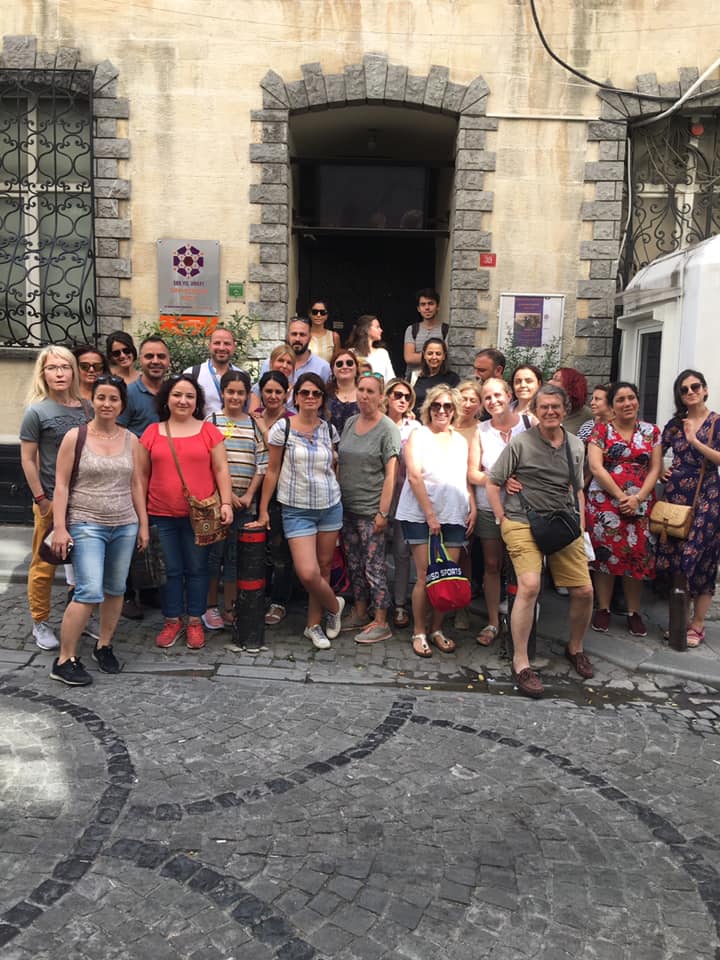 Address: Bereketzade Mahallesi, Büyük Hendek Caddesi No: 39, Beyoğlu
Mixer
A contemporary art space that aims to develop a community and platform exclusively for local artists. You can enjoy the exhibitions and maybe meet the artists and drink refreshments plus they offer high quality and affordable artworks if you want to purchase something.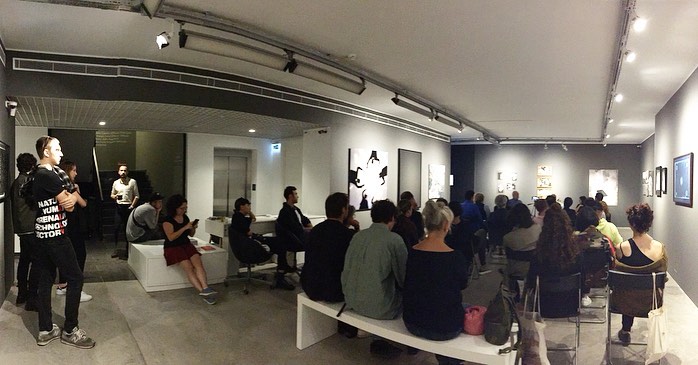 Address: Mumhane Street, No:46-50, Floor: -1, Karaköy, Beyoglu, Istanbul
NightLife in Karaköy
The other very interesting part of this neighborhood is the crazy nightlife. With all the bars and clubs you can not find a quiet spot there especially on weekends and the only way to beat that wild crowd is to join them!
Nest Bar
One of the hippest bars in the district with an exclusive rooftop and amazing view of Istanbul. DJ performance and party events happening there every weekend.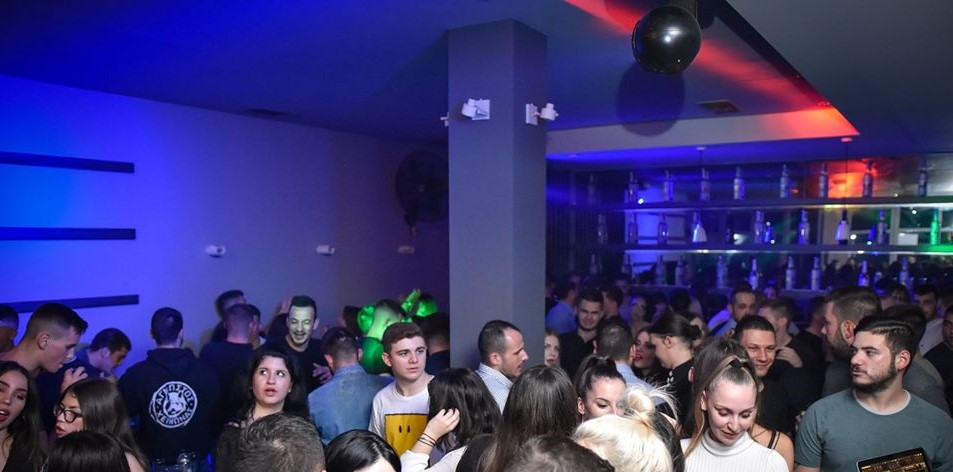 Address: Teras, Arap Cami Mahallesi, 34421 Beyoğlu/İstanbul
Social Jazz Bar
There is no better place for a classic jazz night than this mystic pub with dark interior and neon lights. Live performances of musicians from all over the world, draft beer, bar food menu, and weekend events.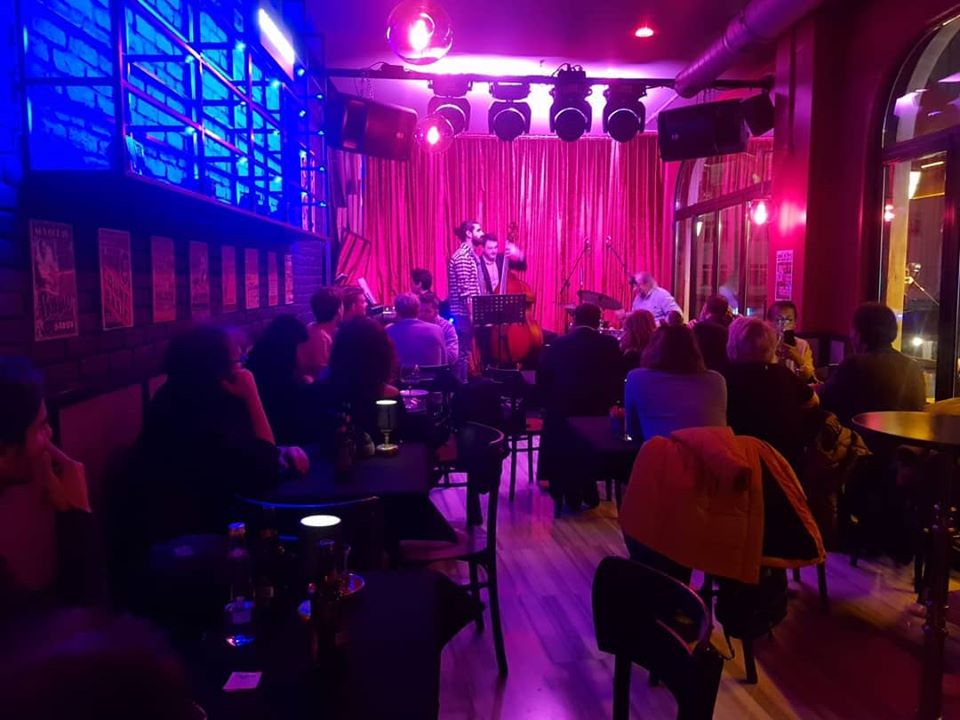 Address: Bankalar Caddesi, Voyvoda Street, Karakoy, Istanbul
Fossil Bar & Nightclub
It's a cool and funky place and it's a good pick for a wild party night. The crowd is young and it gets packed on the weekends with DJs performing and live dance performers.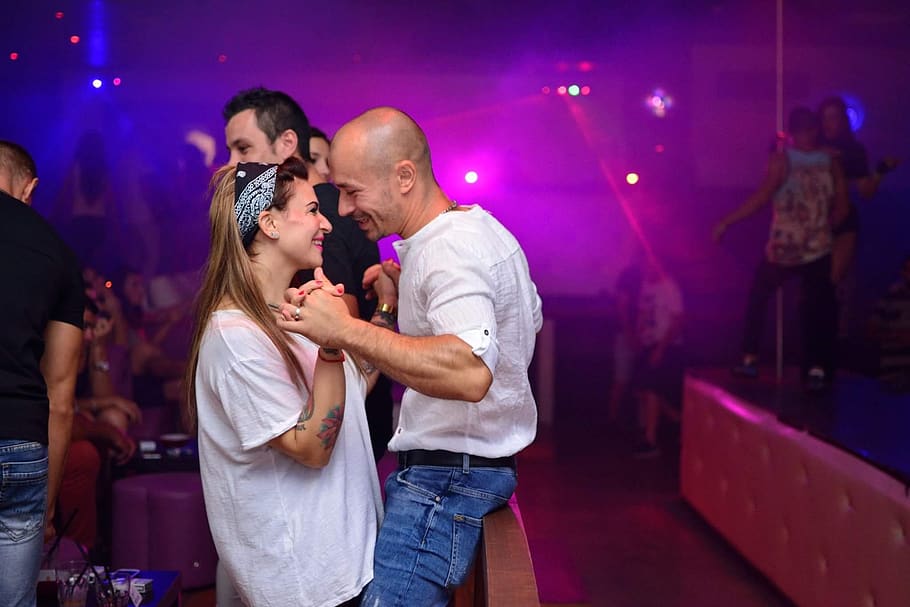 Address: Müeyyedzade, Kemeraltı Cd. S.Olcay İşhanı 16/a, 34425 Beyoğlu
Mare Bistro
Perhaps you want to try a different more upscale place where you can drink and enjoy an exclusive view from the terrace, which is equipped with heaters in the winter, order from the international cuisine menu and listen to live music, this is the spot.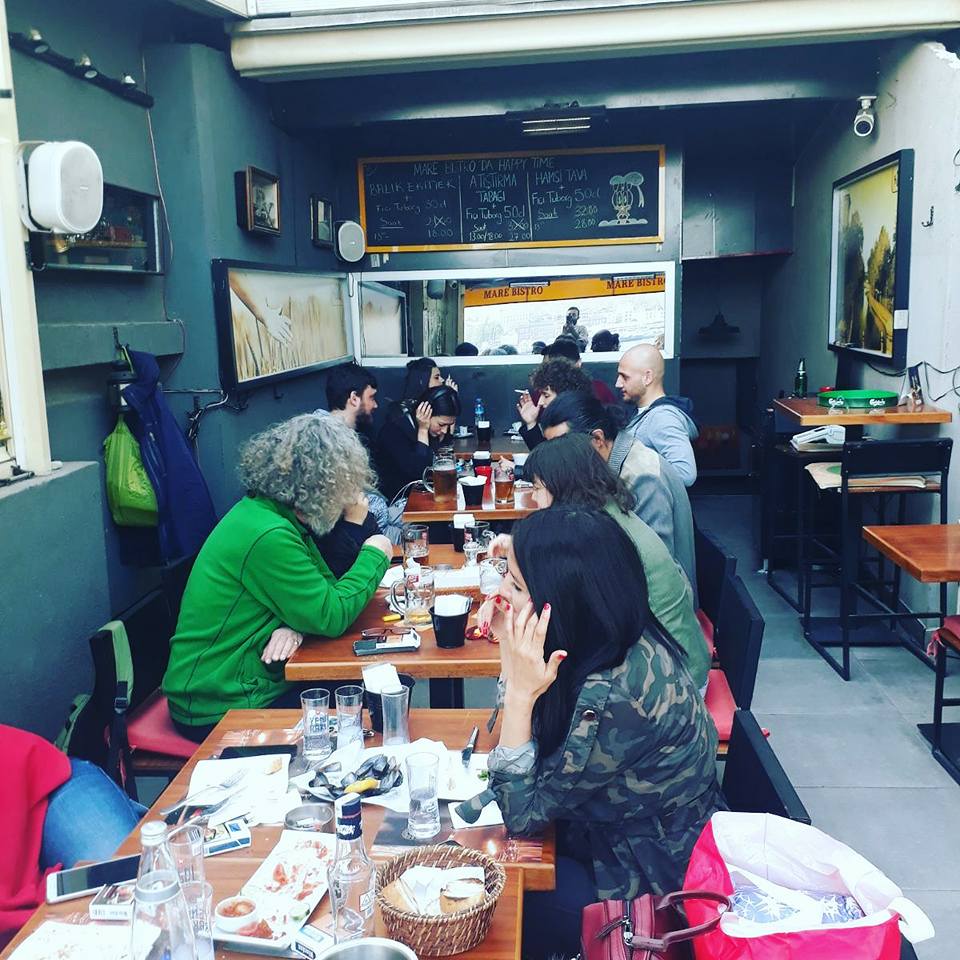 Address: Kemankeş Karamustafa Paşa, Rıhtım Cd. No:23, 34425 Beyoğlu
Where to Stay
"Karaköy" is a destination to more than a thousand tourists every year, so there is no surprise that tons of casual hostels, budget hotels, inns, and B&Bs to luxury and high-end hotels are currently working in the area. Finding a place should be no problem in this district and here are some suggestions to pick from.
Hotels and Hostels
Sub Karaköy Hotel
A four-star hotel providing double and twin rooms which are crowned by "Harbour Bed" a design inspired by sea and ships, hardwood floors and nano-technology mattresses.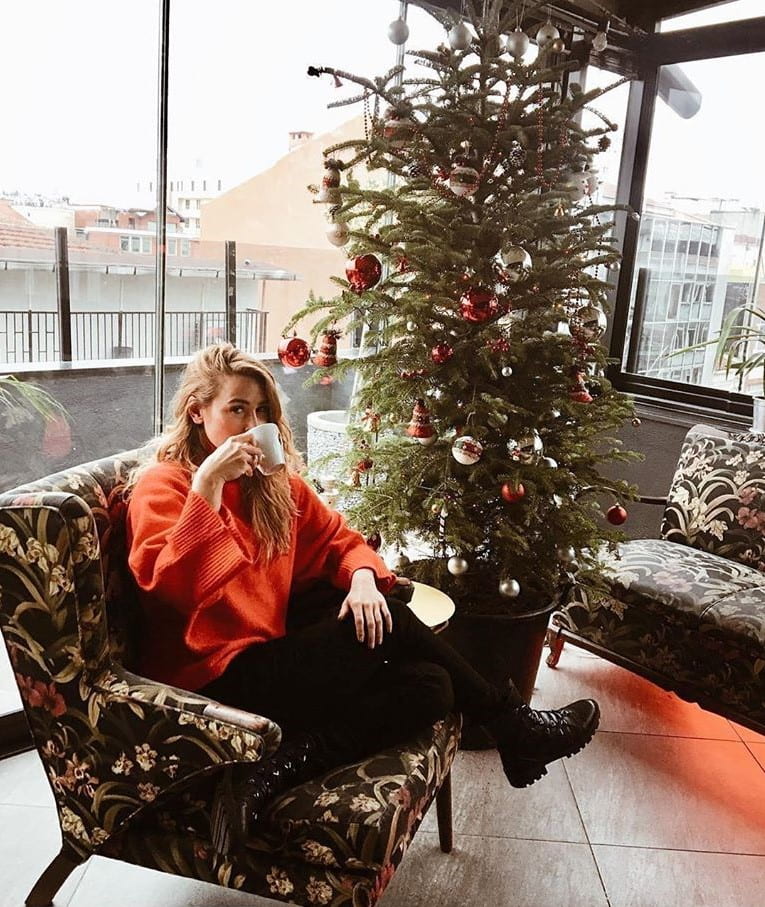 Also free wifi and a laptop-size safety box, iPod docking station and a flat-screen TV in each room. Remember if you book the room online, you'll get a free transfer from the airport.
Address: Hacımimi, Necatibey Cd. No:91, 34425 Beyoğlu/İstanbul
Galata West Hostel
A laid-back place near the historic "Galata Tower" and it's walking distance from the subway and "Taksim" square. Providing private rooms with showers and terrace, dormitories with shared bathroom and terrace.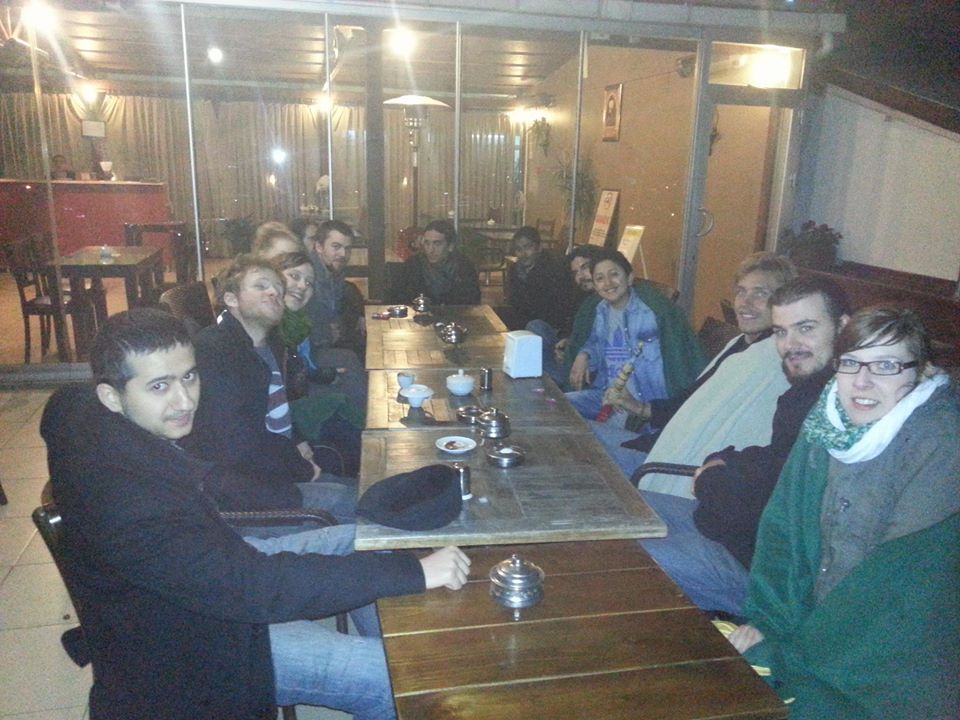 Friendly and helpful staff with good knowledge about the area will assist you 24/7, with reasonable prices comparing to the neighborhood.
Address: Bereketzade, Bereketzade Cami Sk. No:3, 34421 Beyoğlu/İstanbul
World House Hostel
The building was built originally in 1860, a Genoese-style place in the "Galata" neighborhood. Offers common rooms with breakfast included, bicycle parking, laundry service, and airport transfers. There is a common area for preparing beverages and a cafe, also fair prices.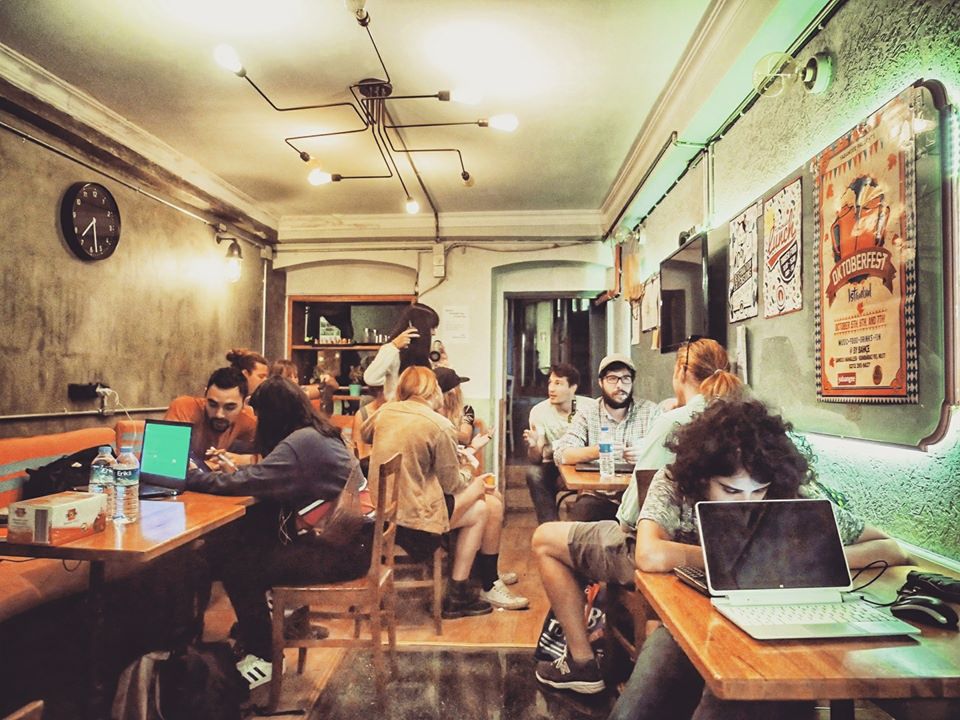 Address: Şahkulu Mh, Galip Dede Cd. No:85, 34421 Beyoğlu/İstanbul
Portus House Istanbul
A radiant hostel with private rooms, shared dormitories and family suits. The reception is 24/7 and they offer pick-ups from the airport. The breakfast is included and the staff speaks at least three different languages.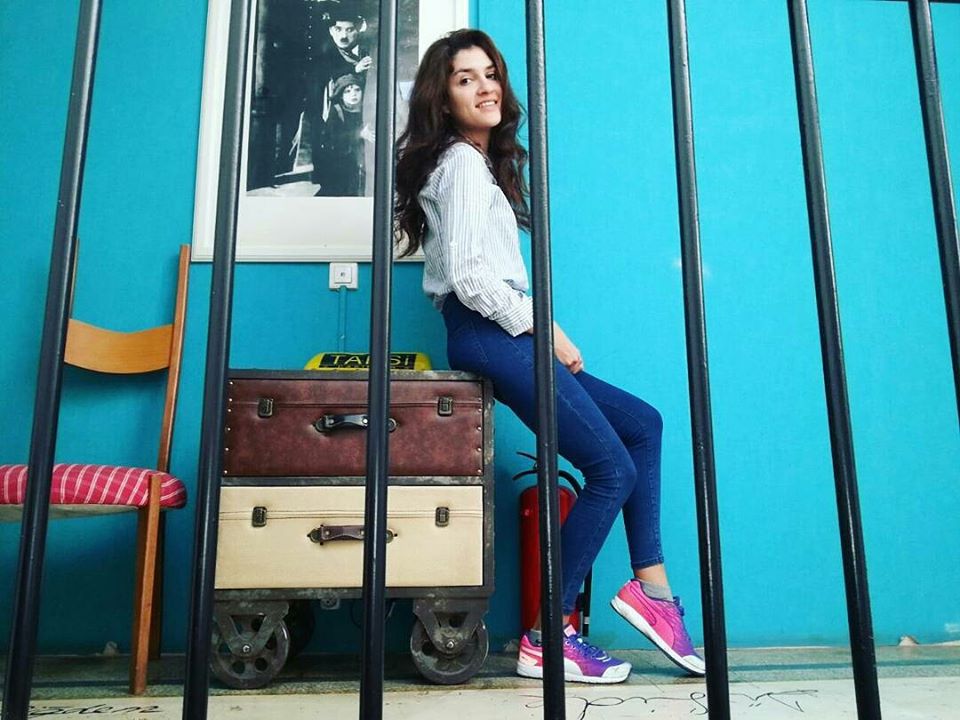 Address: Mumhane Cad. No: 31 34425 Karaköy – Istanbul
Where to Next
It's time to move on! Let's get you to some more attractive destinations before the time runs out. Here are further recommendations an how to get there.
To Kadıköy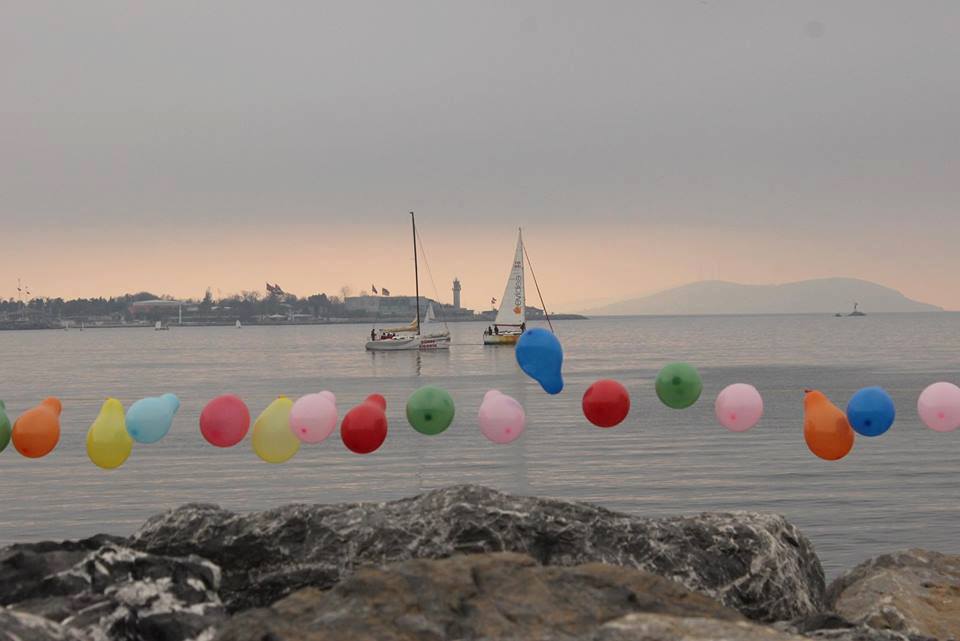 Ferry
This way is easy and direct, what you do is to walk to the "Karaköy Turyol" pier, use your "Istanbul Kart" to get in, check out the time table in the station, take the next ferry towards "Kadıköy", after about twenty minutes you'll get off in the center of "Kadıköy". Price: 5-6 TL ($1-2)
Subway (Metro)
Walk to "Karaköy" Tramway station take the "T1" "Bağcılar" and get off after two stops, walk for a minute to "Marmaray Sirkeci İstasyonu" metro then take the train towards "Gebze" and after two stops get off at "Ayrılık Çeşmesi", take the pink line "M4" towards "Kadıköy" and get off the next and last stop. Price: 10 TL ($ 2)
To Beşiktaş
Tramway and Bus
Walk to "Karaköy İstasyonu" tramway station then take "T1" towards "Kabataş" and get off after three stops, walk to "Kabataş" bus station and take the line "22" "İstinye Dereiçi", next and last stop "Beşiktaş Bahçeşehir Üniv". Price: 10 TL ($2)
Remember for more details and information about the cafes, hotels, public transportation, etc. You can just browse the titles in this article and find the websites or get discounts and offers for booking online. Have a great trip! 🙂