Istanbul is beautiful. What could be better than enjoying a delicious meal while savoring the views of the city?
The strong currents of the Bosphorus, the calm bustle of the ships as they move across it, and the cityscape with its majestic old mosques, splendid palaces and picturesque mansions by the waterfront make up the elegant portrait that is this gorgeous city.
This article is about the 15 best restaurants in Istanbul with a view. You'll find suggestions located across the three main touristy quarters of the city: the old city, Sultanahmet, Beşiktaş, and Taksim, and the Asian Side.
1) Panoramic Restaurant
This restaurant offers a view of the Selimiye Mosque and the Bosphorus across the rooftops along with a wide selection of dishes. Here, you'll find various meat and vegetable dishes and staple desserts, all served on decorative plates while enjoying an Ottoman-style meal.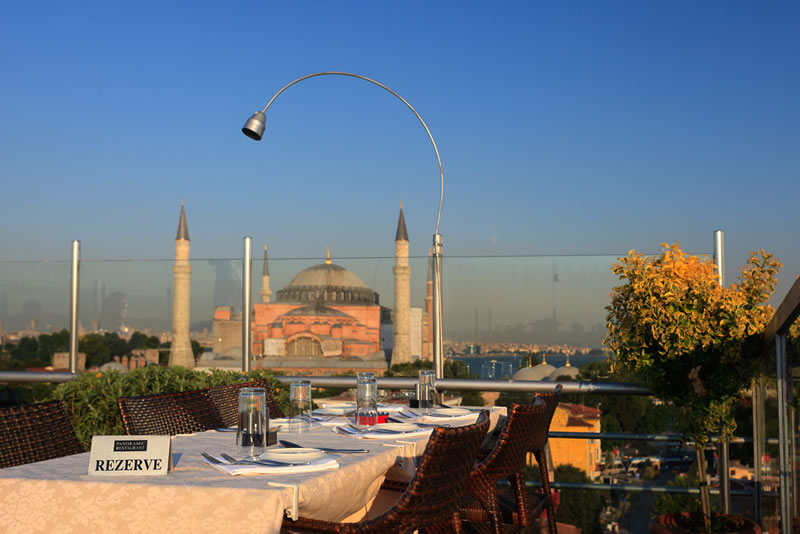 If you like your furniture and ceiling gilded and sparkly but don't want to be distracted from looking your partner in the eyes or if you want to enjoy the lights of the city, the dimmed lights inside offer just the right level of visibility.
Address: Yerebatan Street, No. 37, Adamar Hotel, Sultanahmet.
2) Turk Art Terrace Restaurant
This restaurant is good for a late breakfast–on weekdays as well, and a panoramic view of Bosphorus. In fine weather, you can sit at a table outdoors on the terrace.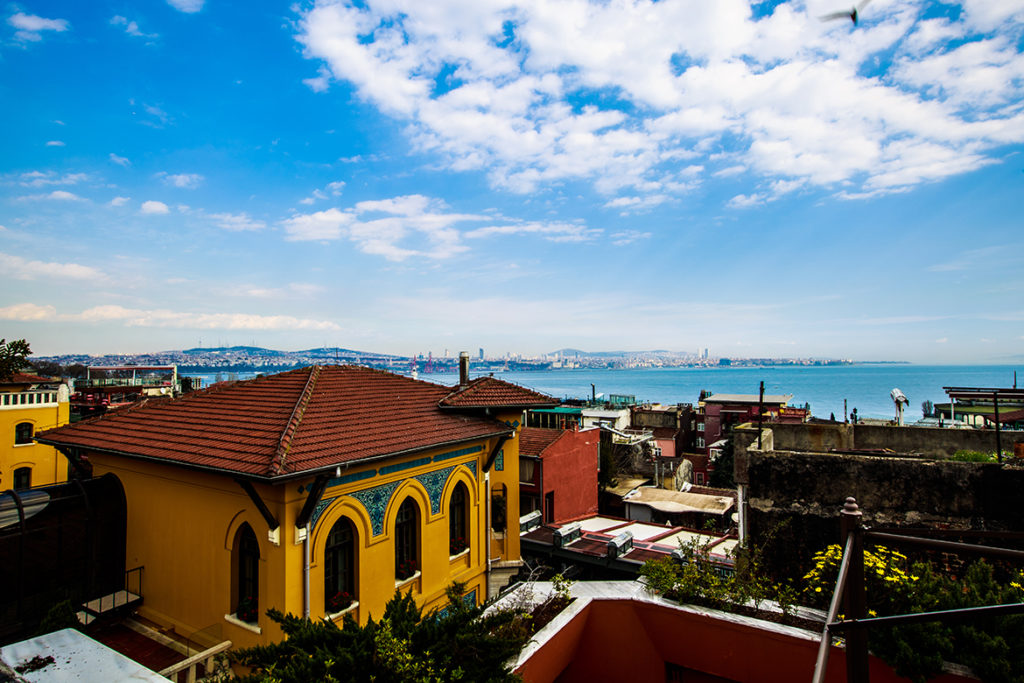 On cold days, when you're seated inside, your eyes can focus on a full view of Hagia Sophia while enjoying your meat, vegetables, or dessert with a glass of tea. There are no elevators to take you up, but once you're there, you'll be most pleased with the service.
Address: Cankurtaran District, Tevkifhane Street, No. 12, Turk Art Hotel Terrace, Sultanahmet
3) Armada Terrace Restaurant
Here, you'll find one of the best views on the outdoor terrace as you enjoy Turkish and international cuisine. It's situated near the sea, which stretches far into the horizon.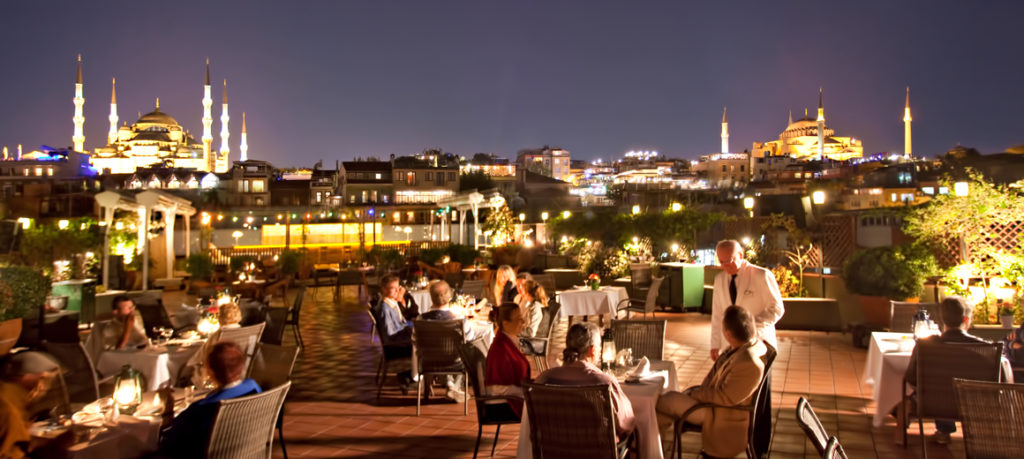 This is a hotel and restaurant and the hotel service is commendable, which makes it the perfect spot for those who would rather eat their meals where they are staying so they'll have more time to explore the wonders of the old city nearby, such as the Sultanahmet Mosque and Topkapı Palace Museum.
Address: Cankurtaran District, Ahırkapı Street, No. 24, Armada Old City Hotel, Sultanahmet.
4) Marbella Terrace Cafe and Restaurant
This is a cozy cafe and restaurant in which a small group is sure to feel at home. The service is friendly and helpful.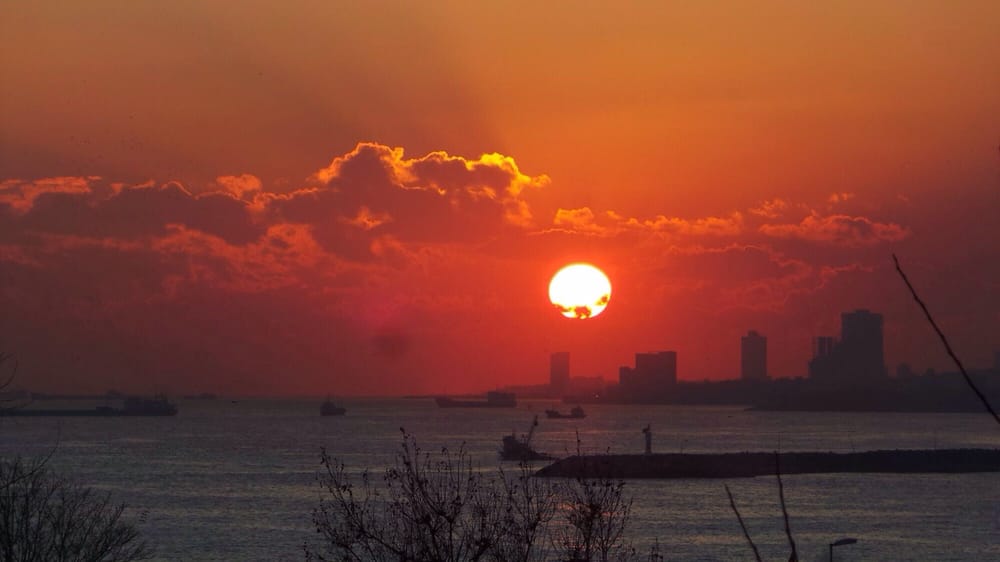 The dishes are simple and delicious, and the terrace overlooks the expanding sea. This place is perfect for taking a break from the daily marathon visiting tourist attractions while sipping a glass of wine as the sea breeze refreshes your senses.
Kucuk Ayasofya Mah. Cayiroglu Sok, No. 32/B | Sultanahmet, Istanbul 34440, Turkey.

5) Fine Dine Istanbul
This fine rooftop restaurant serves traditional Turkish meat, fish, and vegetable dishes with a modern twist, alongside international cuisine.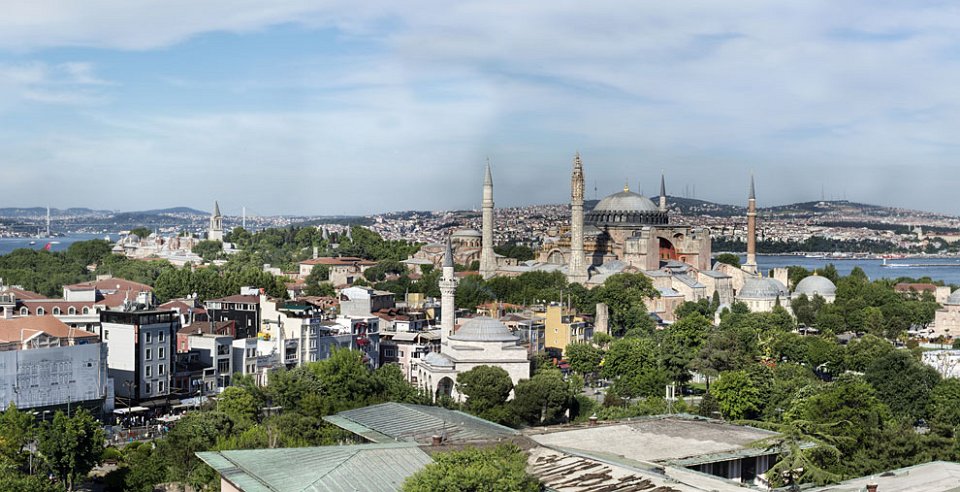 It is in the heart of Sultanahmet, within walking distance of many hotels scattered across the district as well as many must-see monuments, such as Hagia Sophia, Sultanahmet Mosque and Square, the Blue Mosque, and the Grand Bazaar. It's open all day long, so its a good choice for breakfast, lunch, or even a late dinner after returning from your shopping spree in Beşiktaş and Taksim.
Address: Dr. Imran Oktem Cad., No. 1 34440 Sultanahmet, Istanbul.
6) 360 Istanbul Restaurant, Bar, and Club
The hype of the day is 360 Istanbul, a multitasking terrace with a view of the many embassies in Taksim's cosmopolitan district.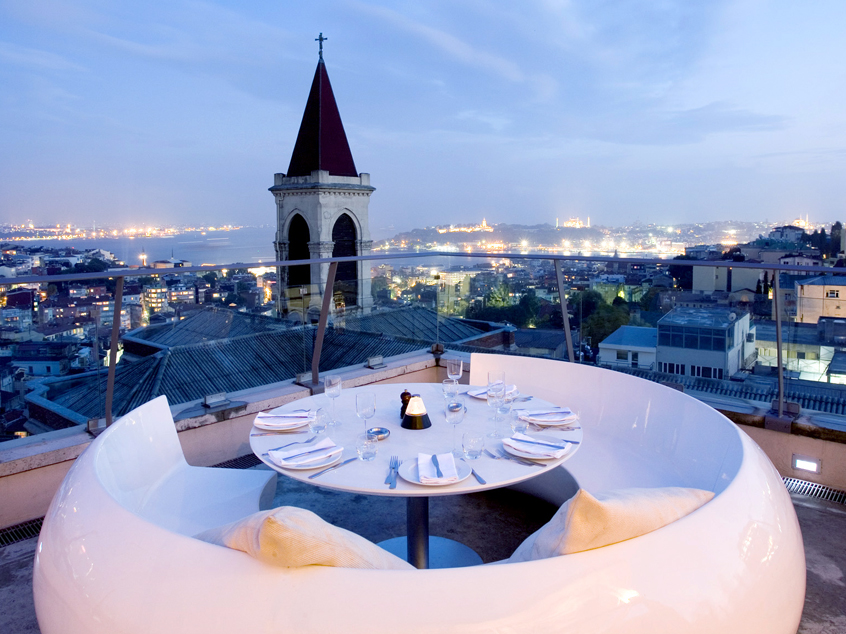 You can enjoy lunch or dinner here, taste a wide variety of traditional mezes with a modern touch, or enjoy international cuisine while choosing from an extensive selection of wine.
Also, the restaurant serves as a club through the weekend, so you can enjoy your cocktails while listening to the talented contemporary DJs or live performances. It's easy to find as it is right on Istiklal street.
Address: Istiklal Street, No. 163/8, Taksim.
7) Mikla Restaurant
Located on Marmara Pera Hotel's rooftop, Mikla, whose name comes from Scandinavian master chef Mehmet Gürs, serves an urban and stylized menu.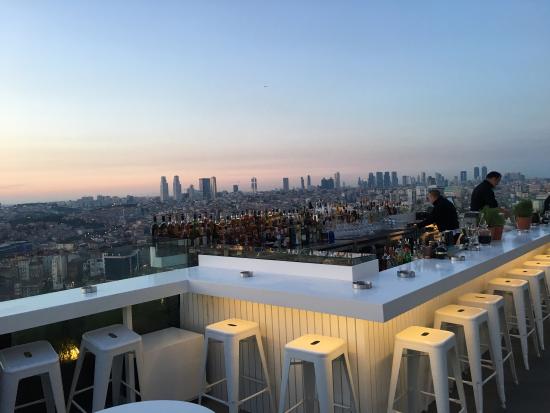 They serve a fixed-price à la carte menu with 3 courses, an appetizer, the main course, and a dessert. You can also choose from a wide variety of wines from across the world.
They also serve a tasting menu of 7 courses, paired with glasses of wine. This is your restaurant of choice if you want to enjoy Turkish dishes enriched coupled with new flavors gathered from different spices and herbs across the world.
Address: Meşrutiyet Street, No. 15, The Marmara Pera Hotel, Taksim.
8) Mürver Restaurant
The Mürver Restaurant terrace gives you the pleasure of enjoying the wide vista under and among the greenery of assorted plants and trees.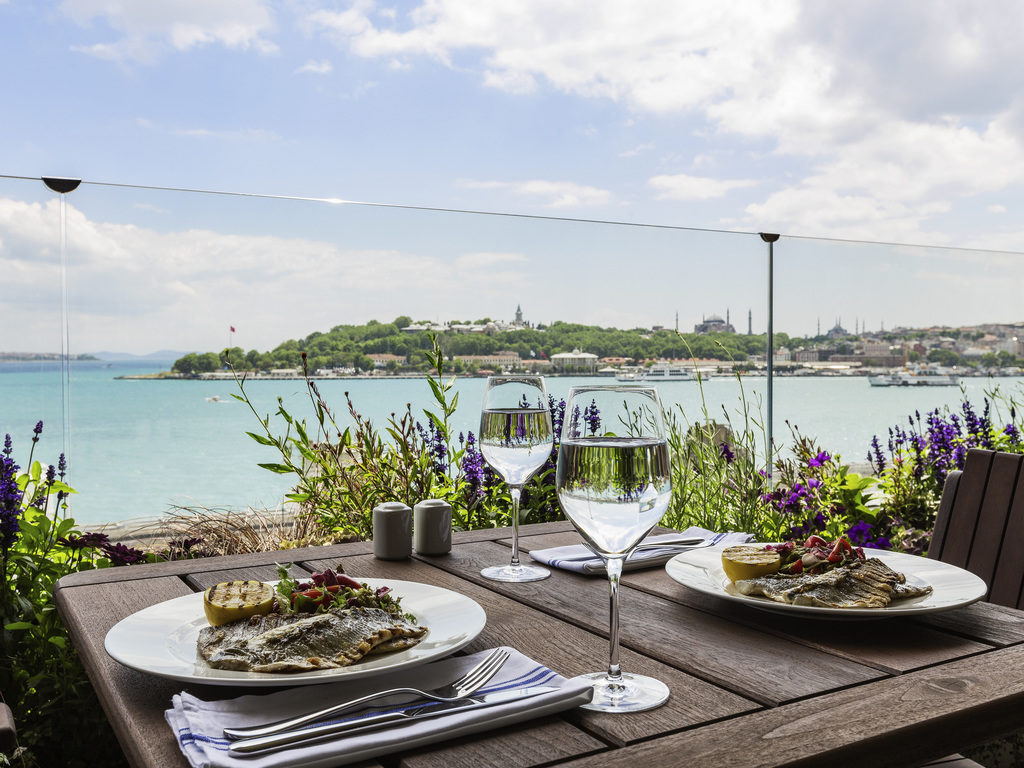 The interior is comfortably furnished with an emphasis on wood in its decor, and there's an open kitchen. Its menu caters to both vegetarians and meat lovers. From inside the wood-burning oven comes juicy vegetable dishes or slow-cooked, traditional, spicy Turkish meats. There are a wide variety of mezes and many meat dishes cooked with a variety of methods.
Address: Kemankeş Street, No, 57-59, Novotel Istanbul Bosphorus Hotel, Karaköy.
9) Leb-i Derya
Leb-i Derya is your restaurant of choice if you want to experience Turkish meyhane.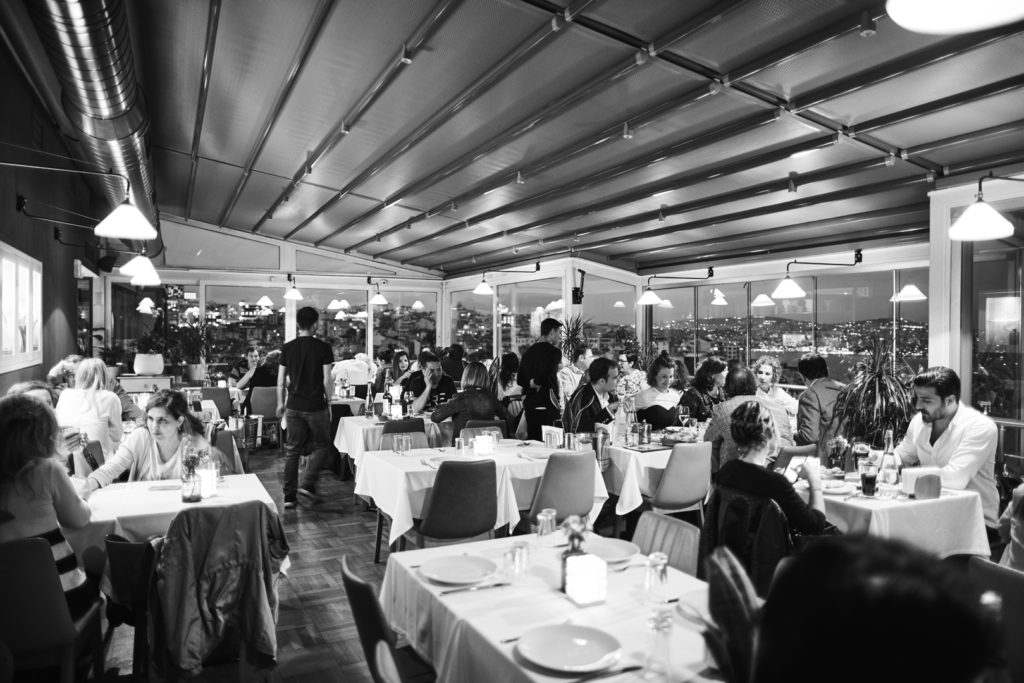 There are three stories in the building, each with a different atmosphere in which you can enjoy a quiet meal, view the scenery, drink, dance to the wild Turkish meyhane music, and played by a live group of musicians who you can invite to your table and request they play your choice of Turkish songs. The menu mainly consists of mezes, various fish and shellfish, and choice meats and vegetables. It's easy to find on İstiklal Street, close to the Swedish Embassy.
Address: Şahkulu District, Kumbaracı Hill, No. 57, Tünel, Taksim.
10) 5th Floor
5th Floor is located in the artistic, trendy, and ever-changing neighborhood of Cihangir in Taksim. This hub of artistic confluence is a restaurant renowned for hosting the many artists that walk the streets of Istanbul.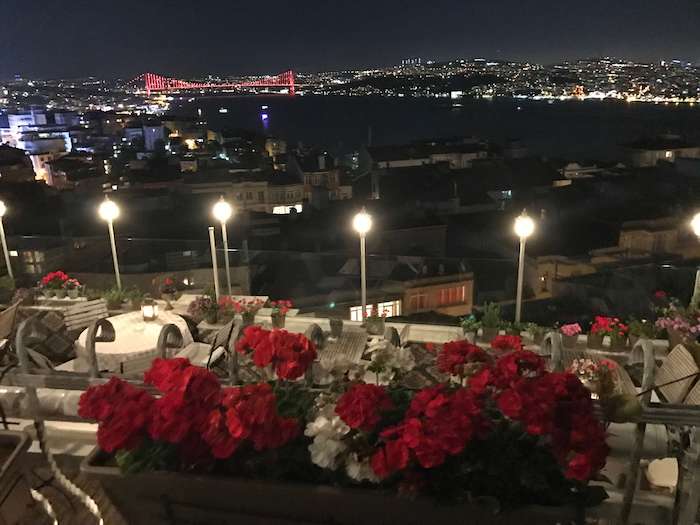 It has hosted local stars as well as world-renowned artists, such as Sir Ian McKellen, just to name one of the hundreds of talented artists that have been there. The heavenly view from 5th Floor, its delicious food from a select world cuisine menu, the unmatched romantic atmosphere of its decor, it's relaxing and enjoyable music, its friendly and attentive waiters, and what is perhaps most important, its stylish, unique, and intellectual guests make this the place to get your creative juices flowing.
Address: Cihangir District, Sıraselviler Street, Soğancı Side Street, No. 3, Taksim.
11) Tuğra Restaurant
Tuğra Restaurant is the place to dine when you want to taste the sweet flavor of royalty, for it's in a palace next to the sea!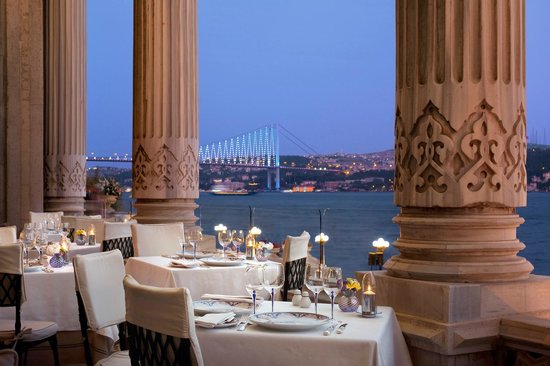 You can find it on the ground floor of historic Çırağan Palace, where, if you're tired of the royal treatment, you can cool your feet by gently dipping them in the currents of the Bosphorus.
The name of the restaurant comes from the seal Ottoman sultans once used and wore as rings. One of the signatures of the restaurant is that its plates are designed in the image of tuğra. Accordingly, Tuğra Restaurant serves dishes inspired by Ottoman recipes.
Address: Çırağan Street, Çırağan Palace Kempinski Hotel, Beşiktaş.
12) Mangerie
This is your first destination for a good breakfast and a cup of tasty coffee in the morning. Lazily watch the ships pass by as you prepare for a busy day of walking.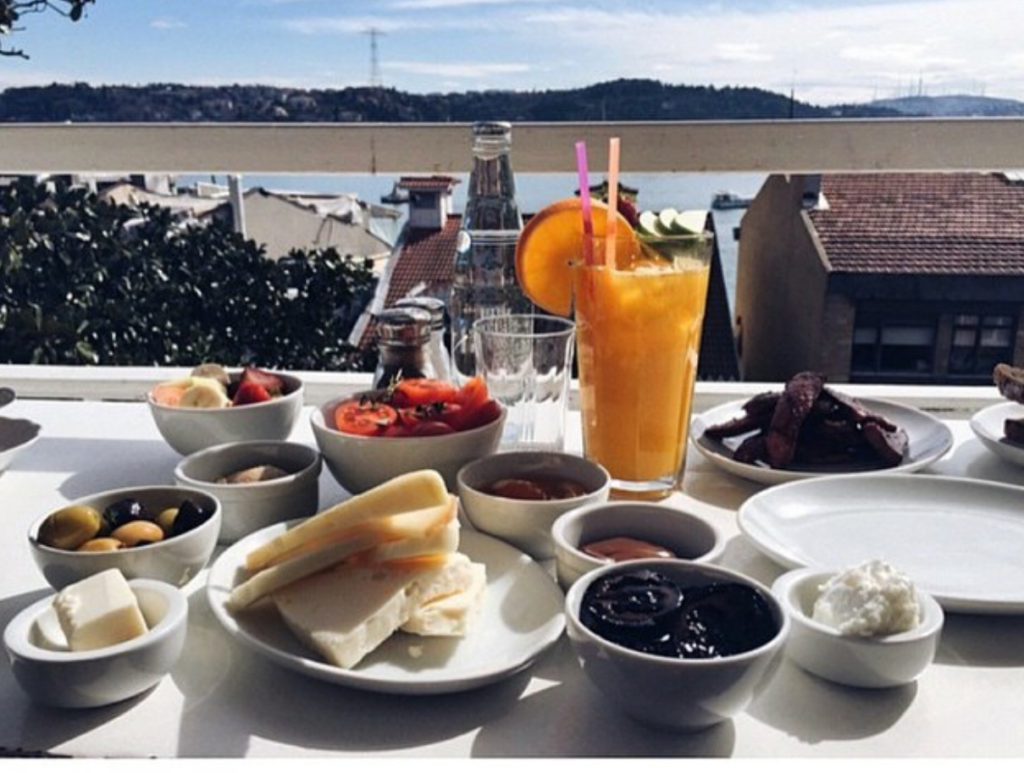 Mangerie is a homey cafe, hidden away on the top floor of the trendy Bebek. It's one of Istanbul's coolest, casual, all-day dining destinations. This is where you'll find the fashionable crowd, sipping their expertly-crafted coffees and cocktails, and enjoying fresh, healthy, and excellent international cuisine.
The cafe serves a modern-day take on traditional Istanbul street food, or you can enjoy their breakfast menu consisting of a selection of cheeses, eggs, fruit jams, olives, and herbs. With a beautiful panoramic view overlooking the Bosphorus waterfront, Mangerie's interior decor and the tables displaying artfully presented pastries will make your mouth water.
Address: Cevdet Paşa Street, No. 69, Bebek.
13) Vogue
Vogue is situated in Akaretler, in the heart of the Beşiktaş District. It lies quite close to the bustling shopping scene in Nişantaşı, museums, and to the arbitrarily scattered bookshops in the Beşiktaş Market.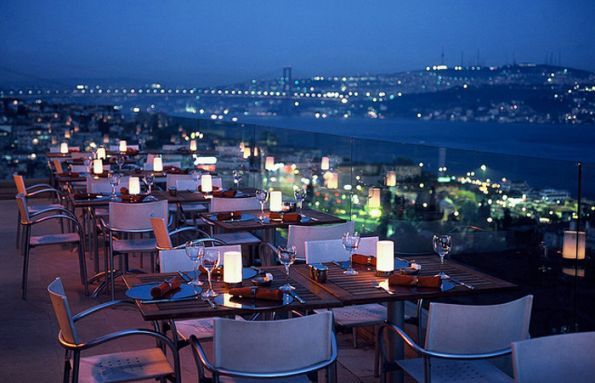 Çarşı is most exquisite for its huge cafe and bar scene, at which you can drink coffee to the rhythm of electronic music or spend the night drinking and dancing. Vogue lies in the center of this, catering to all tastes and events, whether a business meeting or romantic dinner.
The menu consists of dishes from international cuisine, the Mediterranean kitchen, and a variety of dishes from Japan, with a comprehensive wine selection. For those who are feeling adventurous, there's also a cocktail bar serving experimental cocktails.
There are also paintings of contemporary Turkish artists accompanying the meals served in a chic and minimalist atmosphere, which makes for a veritable feast.
Address: Akaretler Spor Street, No. 92, BJK Plaza, A Blok, Beşiktaş, Asian Side.
14) Waterfront Restaurant (Sumahan )
This cafe opens its doors to its customers early in the morning to a fresh sea breeze, so it's an excellent spot to start an early day with a full breakfast.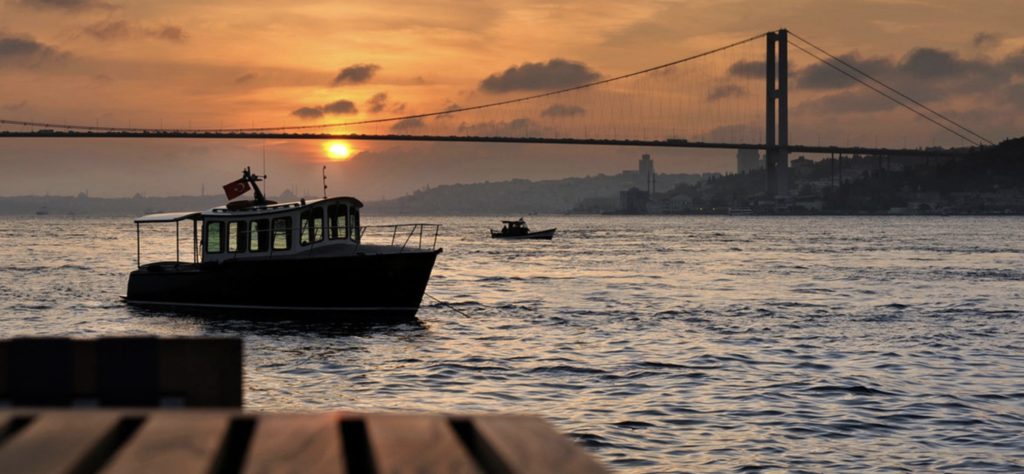 It's situated in a somewhat remote district of Istanbul, right by the sea and in the midst of majestic trees, hundreds of years old. This makes it the perfect place for those seeking a taste of the greenery that's almost magically preserved in the midst of this ever-growing city. During lunch and dinner, they serve Mediterranean, Turkish, and world cuisine, and a full bar is available.
Address: Kandilli District, Kandilli Street, No. 51, Sumahan on the Water, Çengelköy, Üsküdar.
15) Happy Moon's Fenerbahçe
This restaurant and cafe is located next to the sea at the marina in the district of Fenerbahçe. It has a huge garden with a somewhat obstructed view, but the sides of the garden are lined with trees, and small boats sail on the other side, dancing to the rhythm of the waves.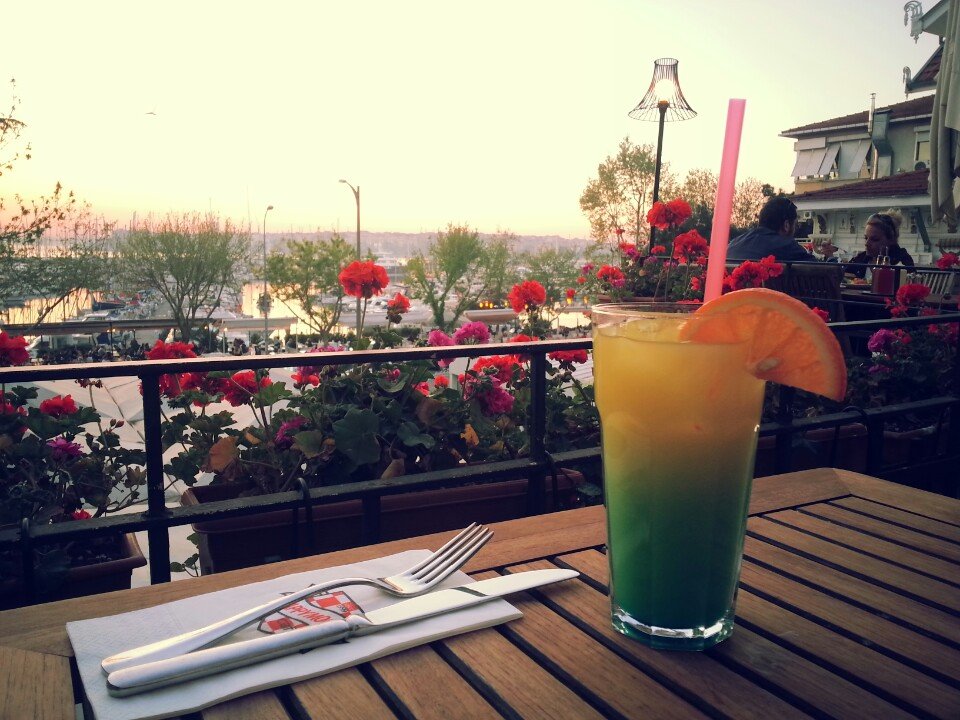 It's a great destination to go as a small group to take in the calm scenery while reminiscing about life's memorable moments as you calmly sip your cocktail and enjoy a dish of street food under the moon as it shines its velvety light on your happy, rosy cheeks.
Address: Fenerbahçe District, Kalamış Street, No. 89, Kadıköy.
That's all for now, folks. Be sure to call in advance to make a reservation for the best view.