It's sometimes difficult to find where to eat. Actually, this can be one of the hardest things while traveling. On the one hand, you want to try local food, but on the other hand, you're vegan. You also want to try the best places since you're only there for a short amount of time. Plus, when you ask your traveling party what they want to eat, they often answer, "It doesn't matter," and finding a place to eat can become a disaster. As a traveler myself, I've anticipated the possible problems you might face as vegans in Istanbul. If I were you, I'd want to eat the best without leaving it up to chance.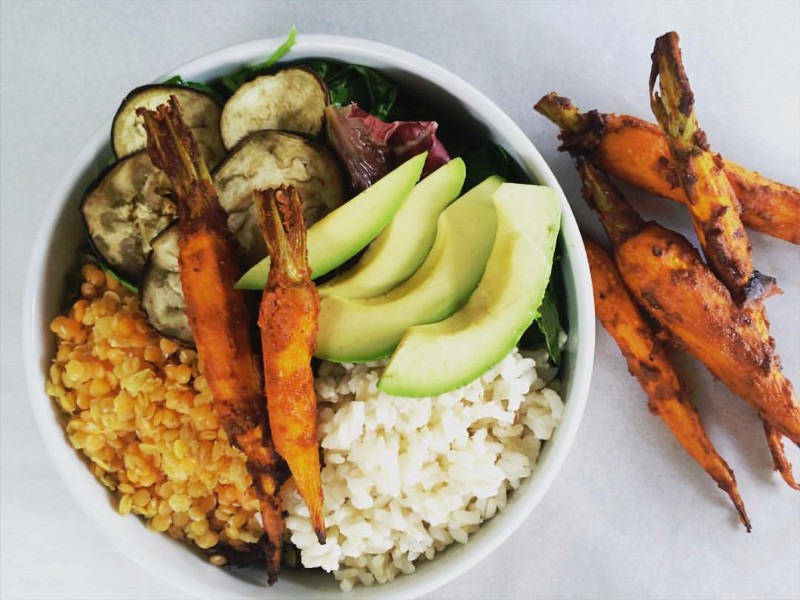 Here are the best vegan establishments in Istanbul for you, where you can enjoy the warm atmosphere, have amazing meals, and listen to calming music. Some of them have minimal interior decor, and some have an eco-friendly design, but regardless of which, you'll want to stay for hours, enjoying the delicious vegan versions of the local food.
1) Zencefil–The  Oldest  Vegan  Restaurant in Town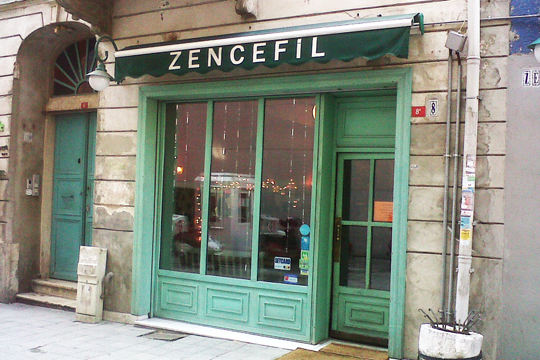 Zencefil is in Taksim Square, just behind the Instituto Cervantes de Estambul. Since the building is huge, it's easily recognizable, even when taking the bus to Taksim. Zencefil, which means ginger, and it's warm, friendly atmosphere lives up to its name.
It's located on Kurabiye Street, but even if you can't remember the name of this destination, you'll find it by its warm green exterior that seems to scream, "I am vegan-friendly!" Inside, it's ginger yellow walls are cozy and warm, and you won't want to leave right after your meal.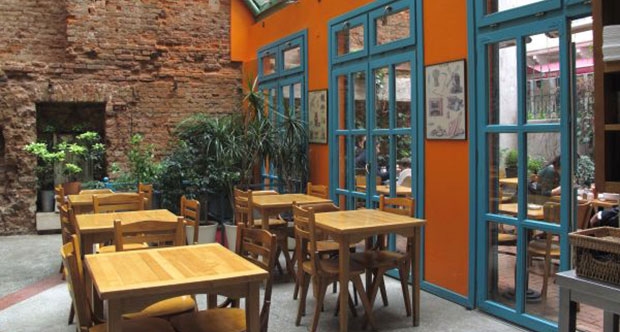 Zencefil is the oldest vegan restaurant in Istanbul. It's only 2-years-old, but the workers maintain their first-day level of excitement. The menu's posted on a blackboard on the wall, adding to the warmth of the atmosphere. Besides vegan food, the menu also has some vegetarian options. For vegans, they have lentil balls, stuffed vegetables, leeks with chickpeas, and rice with vegetables. Vegetarians can also choose vegetable lasagna or vegetable patties with pumpkin. The portions are large, and the taste is enough to give it a try; be sure to ask for a regular or large portion, depending on your level of hunger.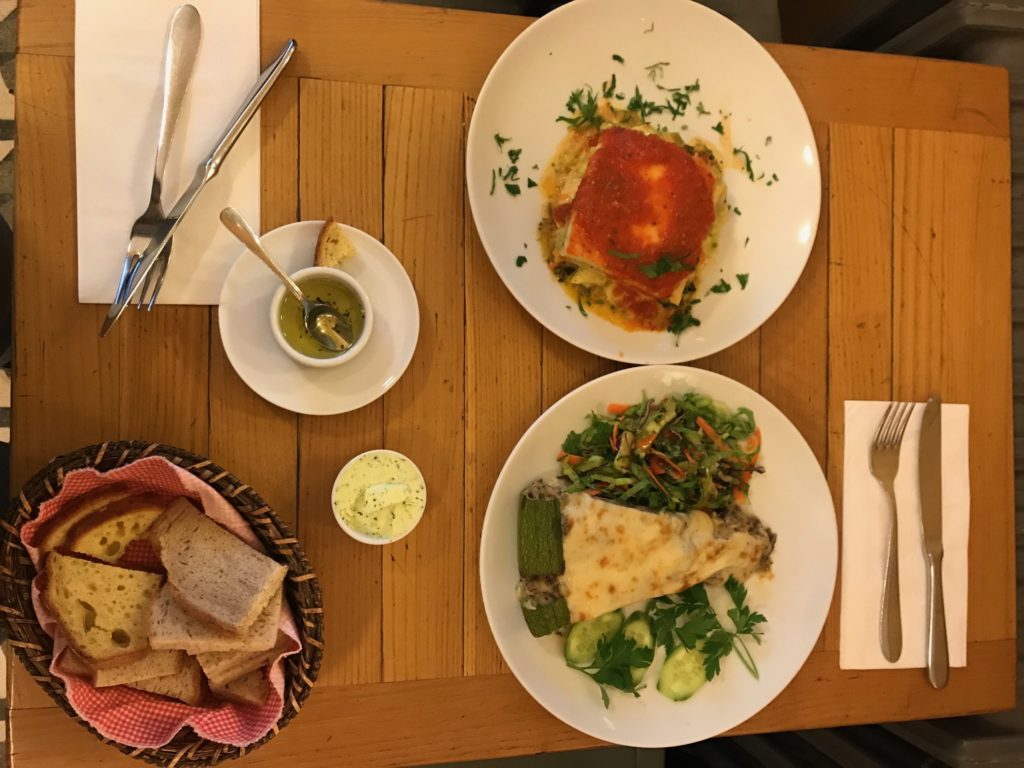 Zencefil also has a soup of the day. Hopefully, they'll be serving carrot soup with ginger when you go–it tastes like heaven, especially on a cold Istanbul day. In warmer weather, I recommend the wheat soup. Taksim is usually too crowded and noisy to enjoy a calm meal, but this place is like it's in a bell-jar–it's not noisy, and there's no crowd. You can rejuvenate after a long day on the streets of Istanbul with delicious food in a cozy atmosphere with calming music–what could be better?
2) Veganarsist–A Mythological Place  to Eat
Veganarsist is in Nişantaşı. It might be the smallest restaurant ever, but it has the richest menu. They even make vegan lahmacun! I first met them at a vegan food festival in Istanbul, and when I saw the döner and lahmacun, I was super-curious about how it tasted. When I tried it, I was a Veganarsist fan.
Prices are affordable when compared to other vegan restaurants.
While it's true that vegan-friendly places are usually more expensive than standard cafes, Veganarsist supports the idea of affordable vegan food as well. For breakfast, menemen with soujouk and plain cheese is a must. I even ordered packaged soujouk takeout and they have home delivery! Soujouk without meat couldn't be better, and Veganarsists proved this to me.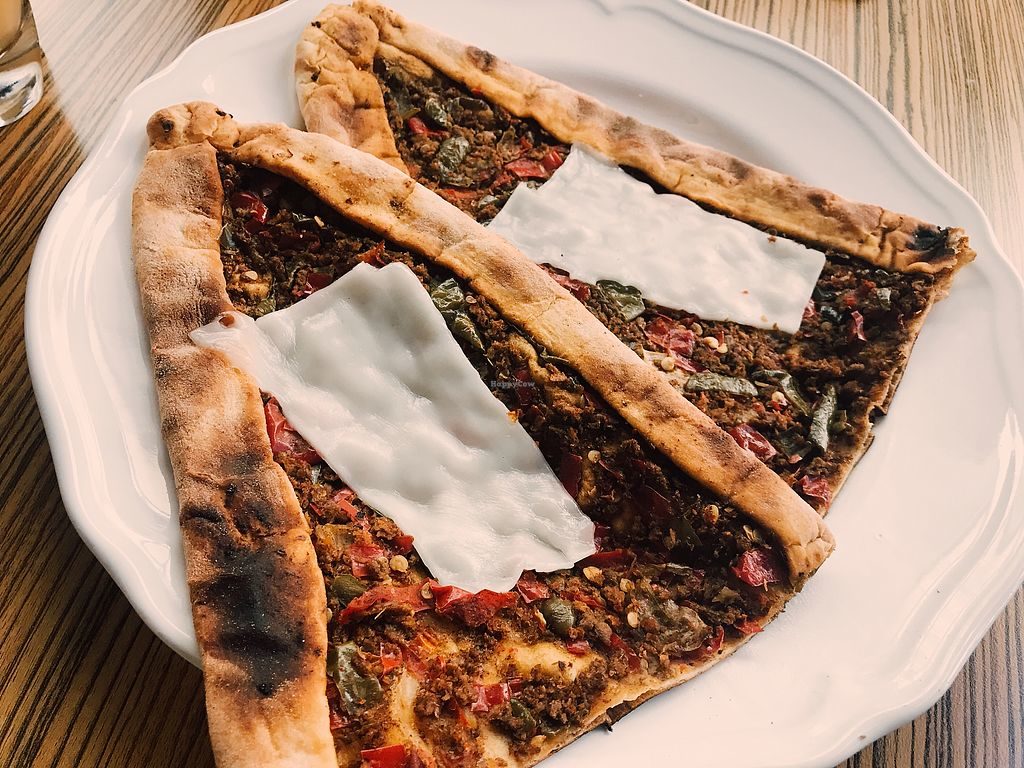 All of the toasted bread is vegan, and they have the coolest names. You can order Nefertiti Toast with soy mince soujouk, cajun sauce, tomato, roasted green pepper, olive oil, thyme, and Persephone ajika. It's ingredients make the toast richer than expected, and it only costs 15TL. Other toasts include Tutankhamun, Ares, Hercules, and so on–the founder is a big mythology fan.
When you order one of the sandwiches or wraps, it tastes as if it were made by your mother's hands. Soups are 10TL, and you can order mushroom with roasted pepper, cauliflower, pumpkin, eggplant with roasted pepper, or spinach and broccoli. The soup of the day is 6TL, but you leave the flavor up to chance.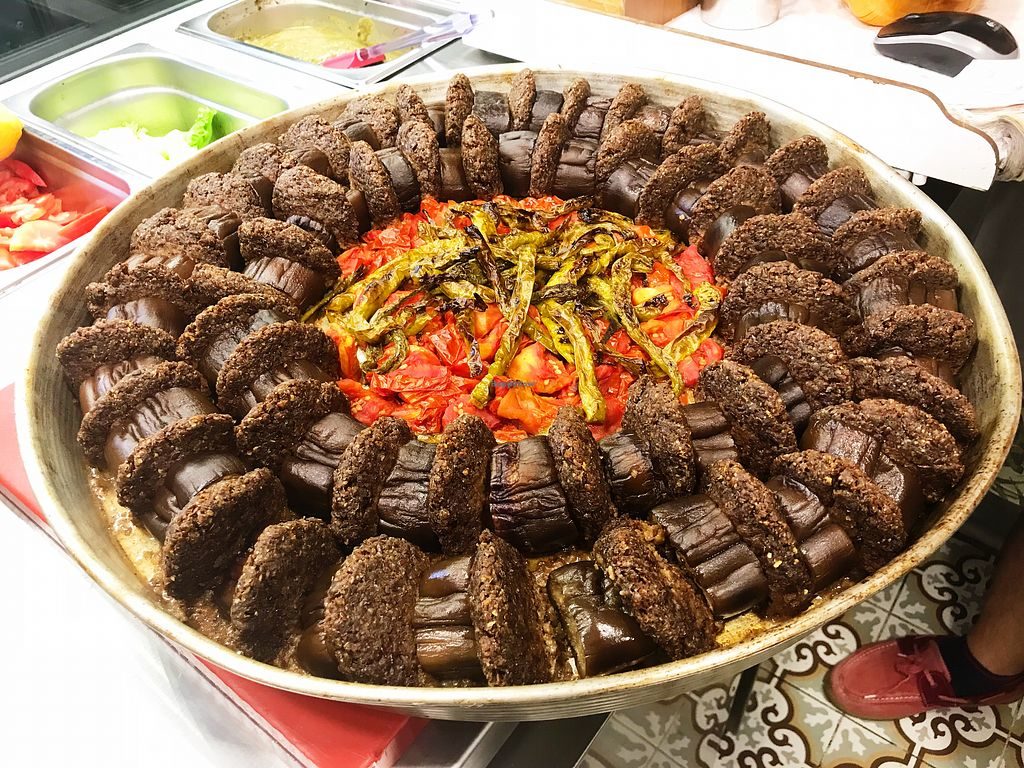 In this rich menu, my favorite part is the "Special Tastes" dish, featuring lahmacun and börek at an affordable price. There are also side salads so rich they need no accompaniment. You don't have to order anything else off the menu, but you'll want to taste everything on it. While ordering, be sure to try Frodo's pita and Antigone salad.
3) Bi Nevi Deli–Eat like Crazy
It's almost crazy to have brilliant ideas like this for food–when unthinkable ingredients come together to create unique tastes. In all seriousness, there's nothing crazy about this place…except maybe the menu. It's located in Etiler, and it's one of the fanciest places around with higher prices in general than is standard.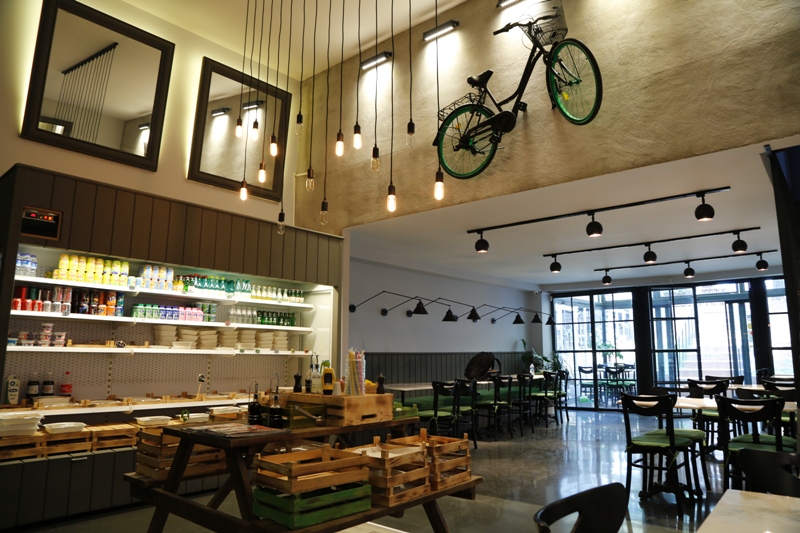 This place is simplicity at its best. Upon entering,you'll enter the place and feel the minimalism and simplicity in its decor. If you're looking for healthy food in a simply designed place, this will meet your expectations. 
At Bi Nevi Deli, my personal favorite is cheesecake with pomegranate, a most tasteful dessert made without sugar, flour, or dairy products. Their cookies with chocolate, and the magnum and bounty bars have no rival. If you're a chocolate freak like me, this place is sure to make you happy with its desserts. The desserts are well worth the price.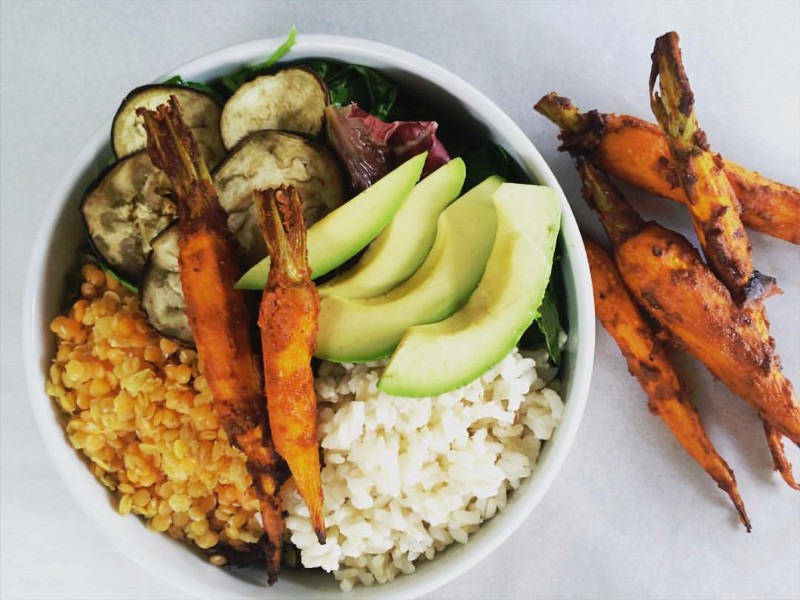 They also have daily specials added to their menu from time to time, depending on the season. The personnel is genial, active, and hard-working, and the presentation of the food only makes you want to eat more. Because the ingredients are of such good quality and healthy, you'll find that you can eat a lot without feeling uncomfortable or sick. Besides their unique desserts, consider giving some of the main dishes a try.
4) KafeNAsanat–Eat and Make Art
The pearl of Beşiktaş, KafeNAsanat offers a small but delicious menu. It's a cool place to visit whenever you go to Beşiktaş. The cute bicycle on the wall–labeled "Do not take the bus, take the bicycle," grabs your attention when you first get there. This vegan-friendly restaurant is also eco-friendly in that the decor is designed from recycled materials. The inside makes you feel like you're at home rather than in a restaurant or cafe.
When you go to KafeNAsanat order the vegan meatballs. It's an oxymoron to use the word "meat" in vegan food, but there's no other way to describe these small stuffed balls. KafeNAsnat's menu has its influence in traditional Turkish cuisine, from vegan meatballs to mantı. I'm not even going to mention their vegan pizza or burger.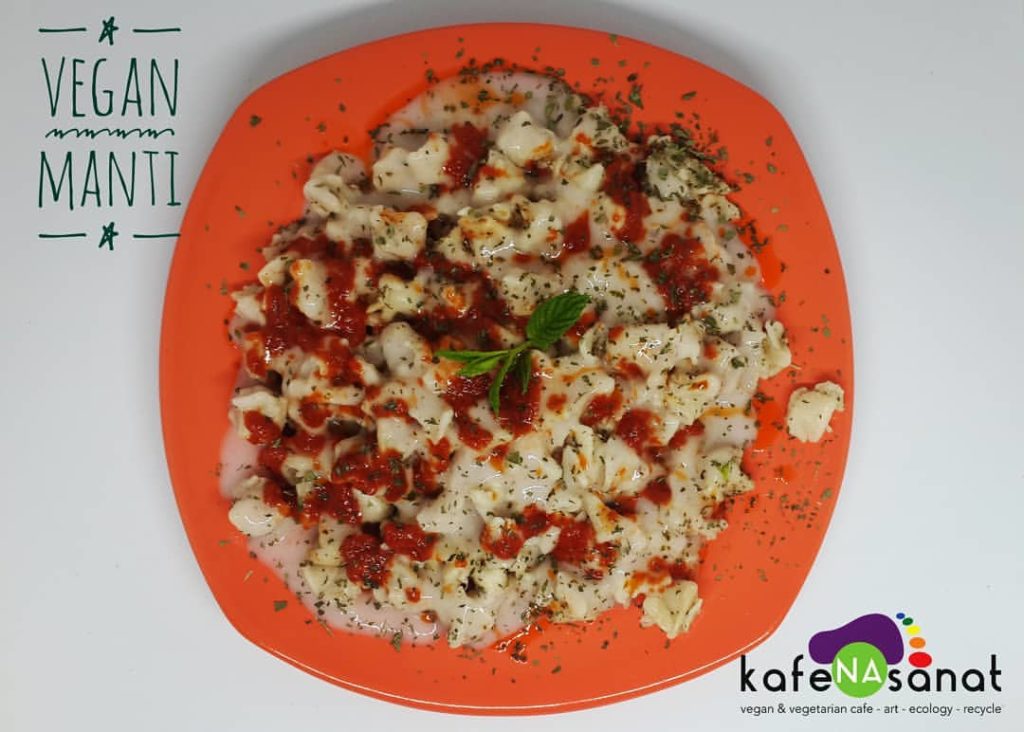 They serve cheddar toast, and when bit into it, you'll question how it's possible there's no real cheese in it, it's that good! Besides these dishes, they also have delicious vegan cakes and cookies.
The prices are affordable, and the personnel is helpful and always ready to give you a piece of advice with their knowledge of the food you're considering ordering. They also sell vegan products to take home with you afterward.
5) Vegan Istanbul– Home  Kitchen  Feel
Vegan Istanbul is in Cihangir, one of my favorite neighborhoods in Istanbul. After visiting the famous "Museum of Innocent," where Nobel-prized writer Orhan Pamuk thought and designed, you can stop by Vegan Istanbul to enjoy the delicious food and quiet neighborhood.
The owner is so friendly and always smiles. They are open to sharing ideas and knowledge about veganism as well as their vegan food, and I've learned so many things from them. This place may be small, but it has the cutest balcony.
If I'm going to talk about the menu, I should definitely mention the homemade food. Here, they prepare vegan lahmacun and İskender, which are tasty enough to order another portion. The prices are affordable, and the food quality is good.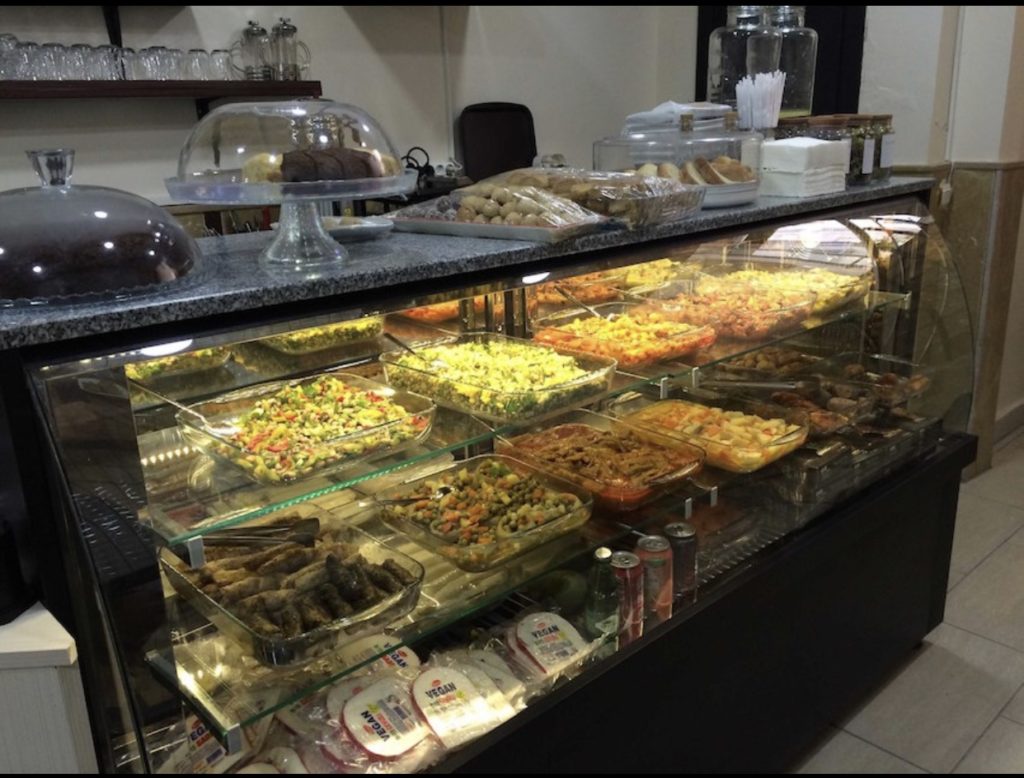 Their food isn't salty or greasy. I love their big-portioned dishes. They also sell vegan products upstairs. This place is a real life-saver for vegans in Istanbul. Since Firuzağa is a place where you can spend some quality time, Vegan Istanbul is a place to enjoy good food and a cool atmosphere.
6) Muhtelif Mekan–The  Coziest  Vegan Restaurant
Muhtelif Mekan is in Kadıköy, opposite the bus stops, but you need to find the Beydağı Sokak get to this cute place. It has a green wooden door full of windows, which makes me feel as if I'm in a house in Istanbul in the 70s.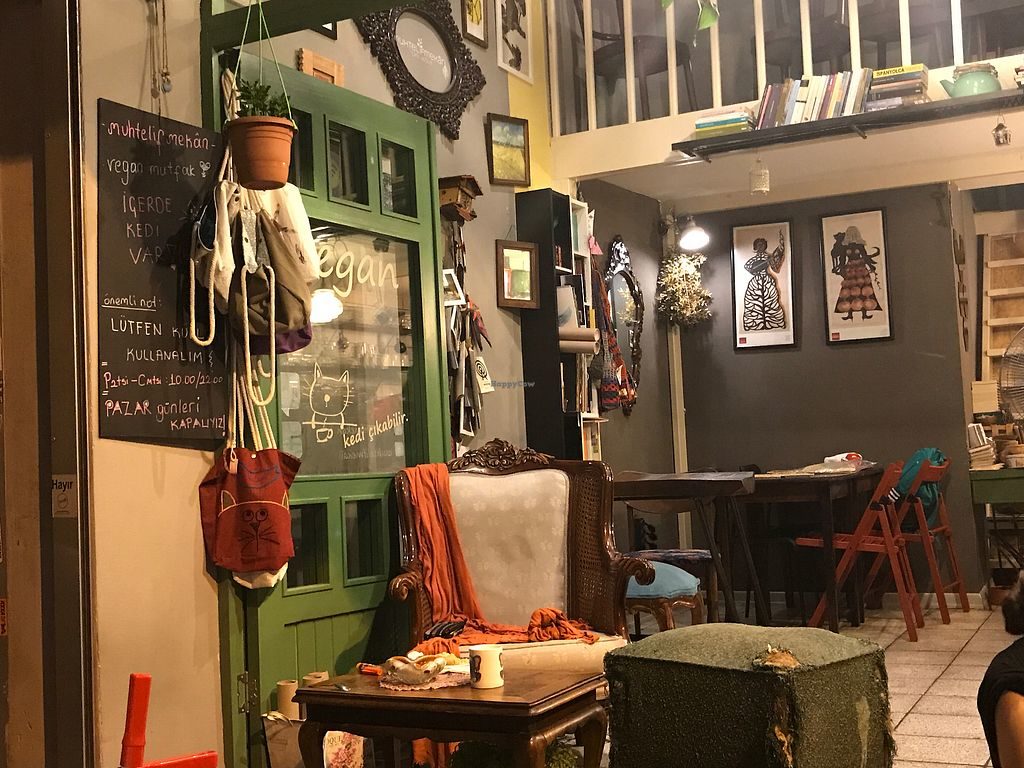 Besides the menu, I love the objects on the wall, which makes this place seem even more hipster-like. Upstairs, you'll feel close to the ceiling, but it's super-cute. You'll find a lot of books that you can read while drinking your coffee to calm music–what else can you ask for? Maybe the menu!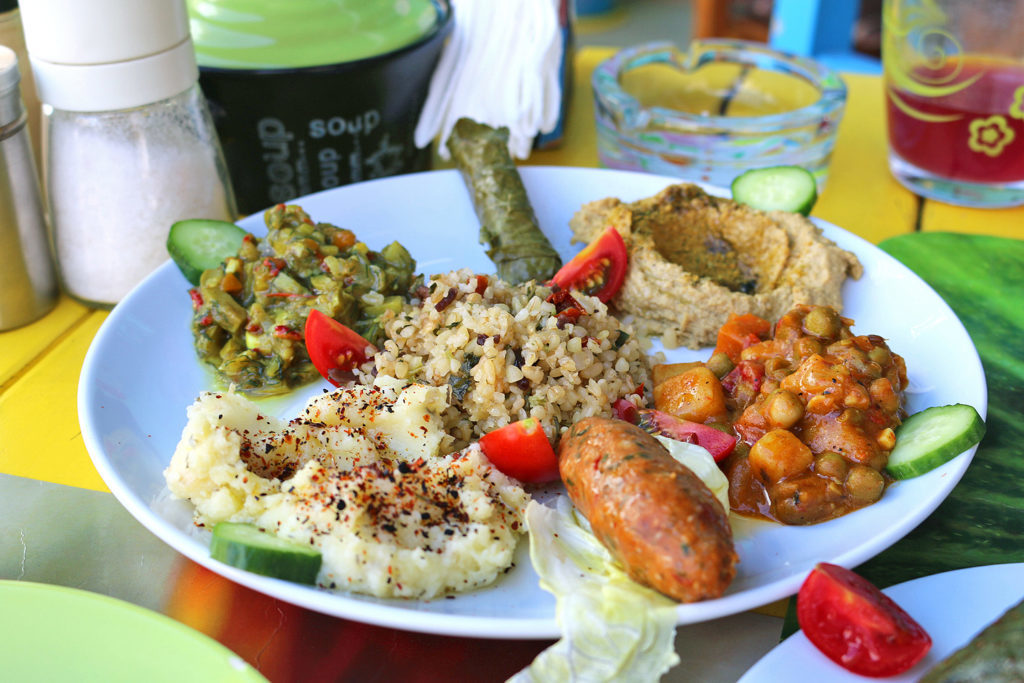 The vegetable-stuffed mutton meatballs are mind-blowing. It's not easy to prepare vegan alternatives to Turkish cuisine, but this place knows how to do it. The prices are okay when compared to the usual, but the portions could be bigger. For dessert, I strongly recommend the cold dessert with lemon and blackberry.
I couldn't finish without mentioning the friendliness of the personnel. You'll feel like you're one of their friends and not a customer. The coziness of the place and delicious food definitely deserves a chance.
7) Falafel House–The Best Falafel in  Town
If we're talking about vegan and vegetarian food, it's impossible not to consider falafels. The best in town is located in Taksim Square, and it's truly the best of best. You can choose either the falafel plates with hummus and tabula (a salad made of bulgur and greens), or you can order falafel wraps. I strongly recommend this place if you're into falafels.
Prices are more than affordable because portions are very big, and I could barely finish what was on my plate. It's not a fancy place, but it is a hidden treasure. When you eat the falafel, you'll taste the delicious flavor in your first bite, which is crunchy on the outside and soft on the inside.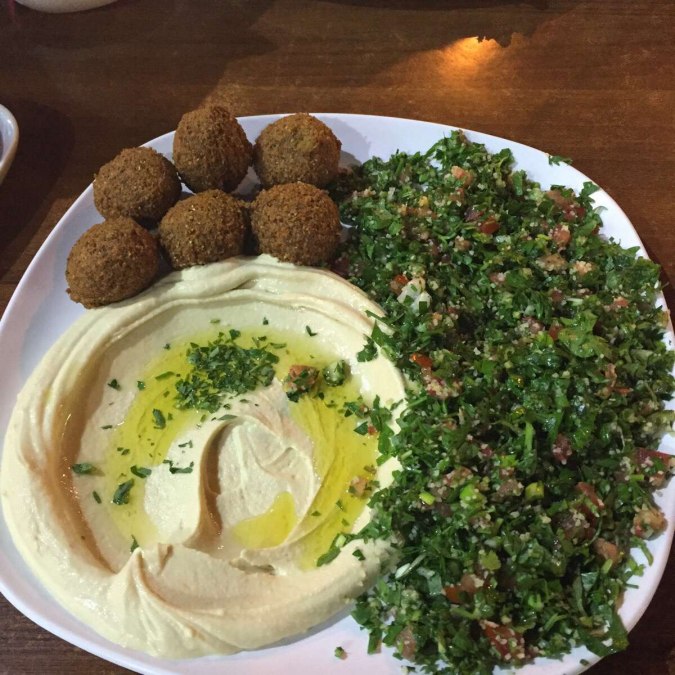 To indulge in this plate, take a piece of the thin bread, cover it with hummus, add the tabula, and put your falafel on it. Fold it over to wrap it and enjoy. Don't forget to repeat this with every bite–prepare them as small wraps, rather than one large one. The preparation is a part of the enjoyment.
If you ask me about what's important on a menu, I'd say that it all depends on the concept. Since we're talking about vegan food, I'd like to see some alternatives. It's difficult to prepare vegan food that has its roots in a meat dish, but if a vegan restaurant can prepare similar dishes that aren't artificial, then I'd give that place a high score. As a tourist, I like to taste the local food while staying true to my vegan desires. After enjoying this food, I can safely say that Istanbul awaits for me to conquer it.