Istanbul is one of the biggest tourist attractions in the world with more than 10 million tourists visiting the city each year.
However, Istanbul is a gigantic city with its own unique and complex structure in that so many tourists may not always make to the best of their Istanbul tourists while trying to handle with minor problems during their trips.
Therefore, getting to know small tricks and rules that you better hold before visiting Istanbul will greatly help you enjoy more out of your Istanbul adventures.
In this article, I prepared a list of 12 things you should know before visiting Istanbul so that you can make your trip much more enjoyable and unforgettable.
Selecting the 12 things that I listed below, most frequently encountered problems and feasible solutions/advises for these problems are particularly considered. I hope you have a blast in your Istanbul trips even more with the help of these humble recommendations.
1 – Prepare Yourself a Good Travel Plan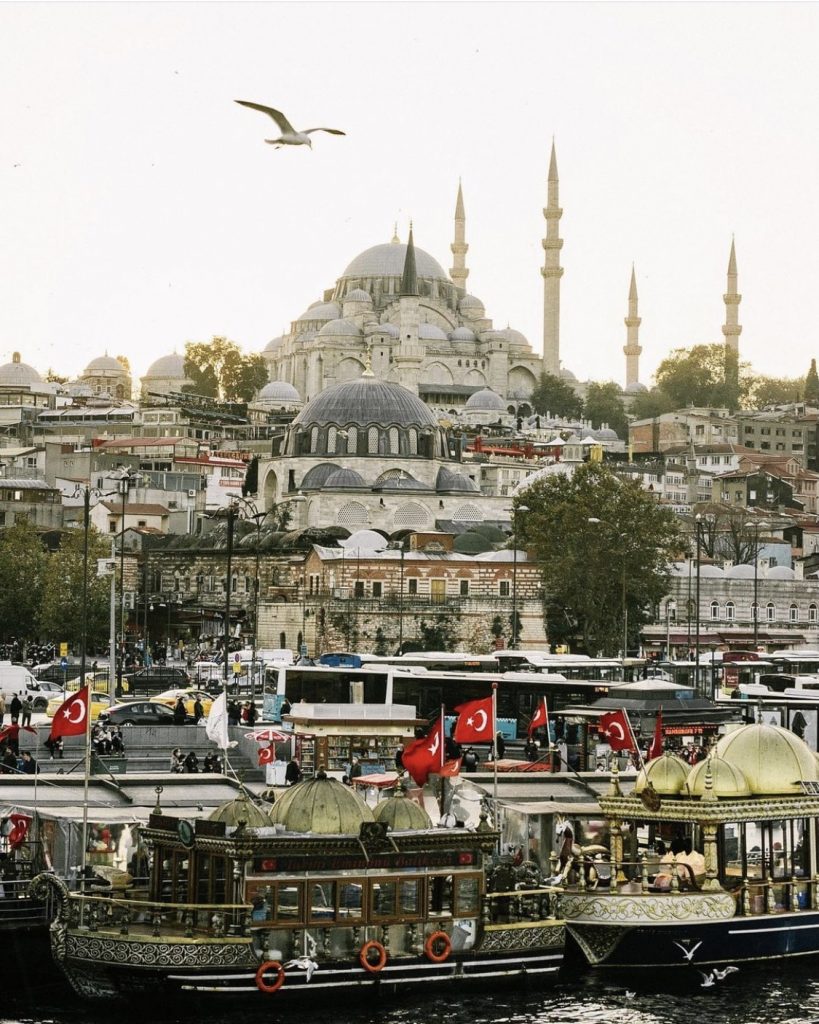 As you can see in the picture above, Istanbul is a big city and naturally has lot of places inside to see.
This is of course such a great thing for a city itself. Yet, tourists being on a short time have generally difficulties while deciding where to visit in this big metropole unless they have an itinerary plan in advance.
So, if you want to see at least majority of the landmarks of Istanbul and if you don't have much time, it is a must for you to prepare your travel plan beforehand.
This is because there are lots of places to visit and because tourist places particularly may be far away from each other. With a lack of travel plan, you may have to spend your short and invaluable in the amidst of traffic jam while trying to catch up the beauties of Istanbul.
As to how you can plan your Istanbul, proximity, season, and your duration length should be your top priorities.
For example, you may spend one day of your trip in Golden Horn where you can visit Sultanahmet Mosque, Grand Bazaar, Hagia Sophia, and many other historical places. They are close to one another and you can visit each by not wasting your time in traffic.
Besides, you may dedicate another day of your trip to merely exploring beauties of Anatolian side, such as Maiden Tower, Kuzguncuk, and Beylerbeyi Palace.
For a beautiful and calm Prince Islands tour, you need to spare one day of trip as well. This is because round trip to the islands takes around 2 hours by ferry and because there are loads of beautiful places to see there, such as Aya Yorgi church and natural parks.
Taksim is another hotspot to visit in Istanbul. Its historical texture, colorful reisdents such as street musicians and dancers, along with its delicious restaurants make Taksim one of the must-see places in Istanbul. One day of a tight Taksim tour should be enough for you to discover Taksim.
So, a travel plan of 4-5 days would be enough for you to see the beauties of Istanbul in general. Surely, after 4-5 days, there still will be left many places and mysteries uncovered. Yet, with a tight travel plan, I believe you make the most of your Istanbul adventure.
Secondly, you should keep in the mind what season you will be visiting Istanbul. If it's winter, for instance, you may give up on visiting places like Maiden Tower and Prince Islands and you'd rather focusing on indoor visits, such as Historical Turkish bath and Istanbul Modern museum.
2 – Do not Forget to Try Local Foods in Istanbul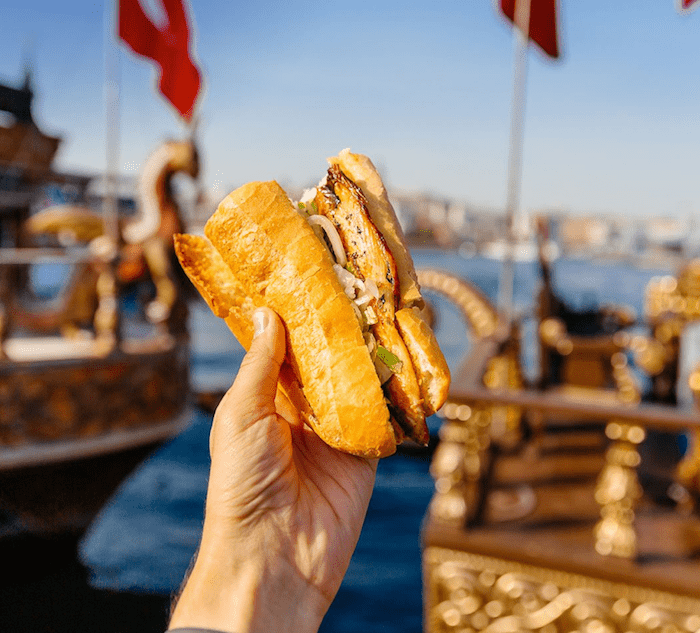 Istanbul is a real food paradise in that you can find all kinds of delicious food. In both streets and local restaurants, there are loads of different tastes waiting for you.
For street foods, midye dolma (mussels stuffed with rice), fish sandwich, roasted chestnut, kokoreç (grilled offal), and simit (bagel) are the most famous examples that you can find literally in every corner of Istanbul.
Plus, bear in your mind that prices are crazy cheap, $10 per day would be more than enough to fully satisfy yourself with all kinds of street food and everything.
The double joy of satisfying your hunger so cheaply and enjoying the mobility of the city is one of the most unique pleasures that Istanbul offers to its visitors.
On the other hand, local restaurants are also excellent choices for food in Istanbul.
Meyhane (taverns), kebab and fish restaurants are the most delicious examples. Mezes served in Meyhanes with Turkish rakı, grilled steaks and lahmacun (a spicy kind of pizza with seasoned meat) in kebab places are all great tastes of Istanbul.
So, before visiting Istanbul, you should definitely keep in your mind that the city offers you incredibly many tastes.
3 – Be Aware of the Prices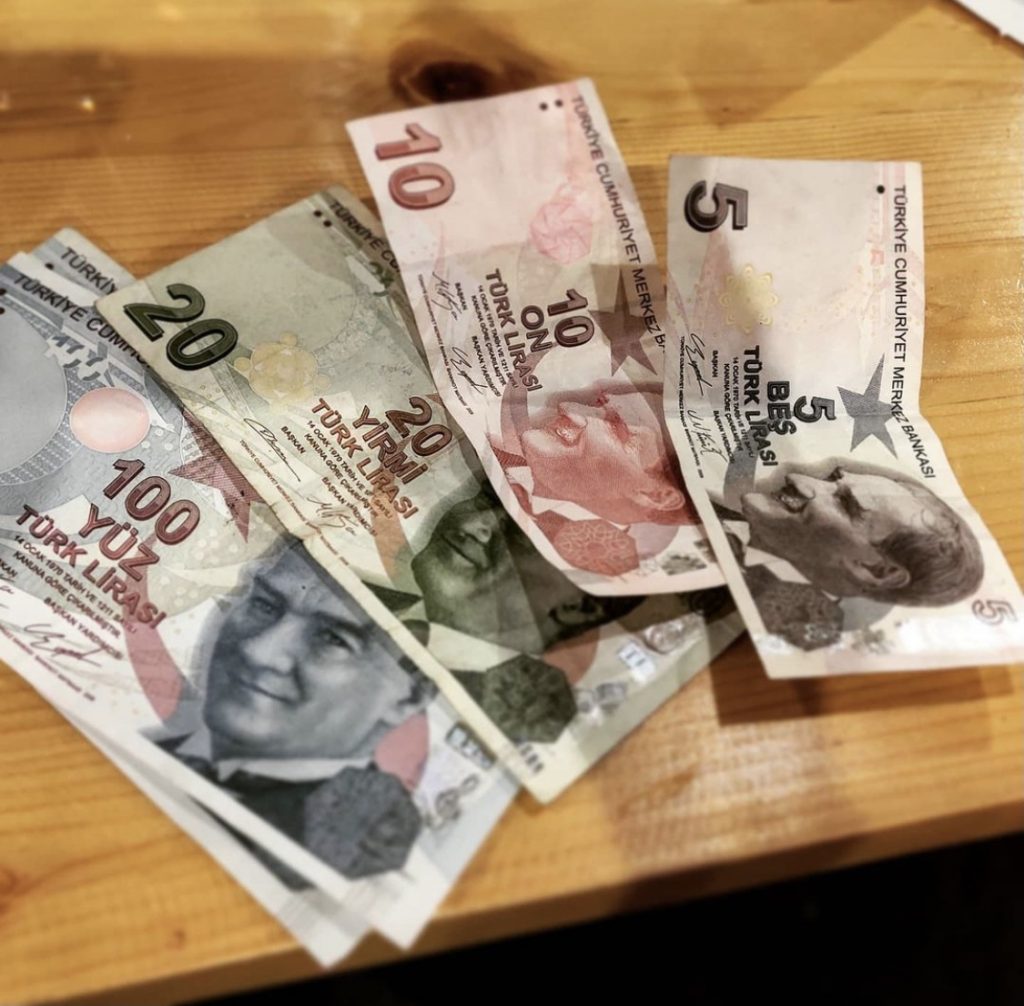 Istanbul is a city attracting millions of tourists each year and value of Turkish lira is dramatically lower than euro and dollar in recent times. Combining these two facts, we can easily see that Istanbul houses lots of scammers as well.
In order to avoid being one of the victims of these scammers, you have to be sure about recent currency rates.
Knowing current rates and comparing tags with both Turkish lira and euro/dollar accordingly will keep you away from salespersons cheating you out of money.
Besides, before coming to Istanbul, getting to know of general prices of casual authentic stuff like carpet and other local accessoires will help you figure out whether or not you're being fooled.
You have to be careful about restaurants and bars as well. Ask always for menus with price tags on.
If you're insistently asking for the menu with tags and you do not get it, you should immediately leave the place. Otherwise, you most probably face with astronomic charges at the end of your meal and/or beer break.
The best way to avoid this kind of scammers is to prefer places whose menus and general information are available online. Yet, if you run into an attractive place and want it to be a spontaneous surprise for yourself, keep in your mind about "asking for menu" rule.
As in the case of authentic purchase, getting to know of general restaurant prices in Istanbul will help you understand in what kind of a place you end up.
Lastly, taxi is another issue to be careful about. Taxi is a cheap and comfy kind of a transportation means in Istanbul. Per each km, it charges you $0,4 and opening fee is $0,5. Plus, they are abundant in Istanbul. Currently, there are more than 15 thousand taxis in the city.
However, some taxi drivers turn out to be scammers. Their most common cheating methods are making the route longer, swapping banknotes (50 and 5 Turkish liras are so similar), and trying to keep changes with them saying that they do not have enough coin to give back.
There are two easy ways to avoid these scams. The first one is to download Bitaksi app on your mobile phone through that you can call for taxi, plus the app tells you in advance how much your destination costs. The second way is to keep small banknotes and enough change with yourself.
Besides, you should know that there is no Uber in Istanbul anymore. So, if you do not want to get into crowd of public transportation, taxi is the only means for you in Istanbul.
Yet, as long as you are prepared for common kind of scammers, I believe you do not have any problem with taxi in Istanbul.
4 – ISTANBULKART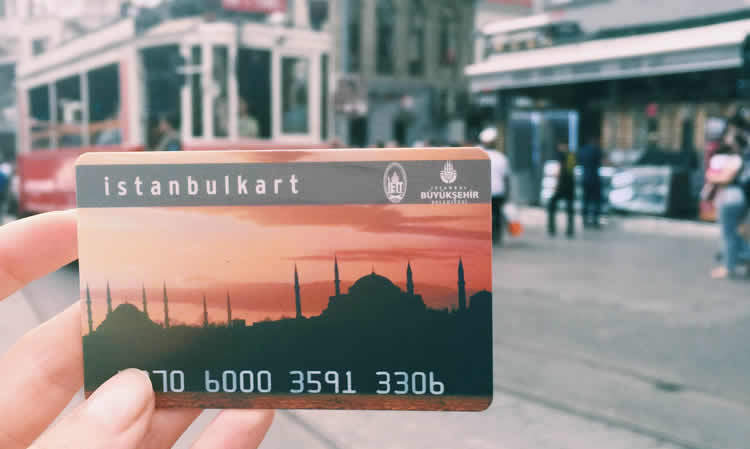 Transportation network of Istanbul is quite extensive. Subways, ferries, trams, more than seven hundred bus lines, allow you to get wherever you want from one part of the city to another.
In order to take advantage of all these services, all you need is an Istanbulkart because it is the only payment method used in public transportation system of Istanbul.
It is a refillable ticket that you can buy from ticket machines. You can use the same machines to load money on your cards.
Additionally, snack bars, groceries, and supermarkets provide necessary services for loading money on your Istanbulkart. So, you can find stores literally in every corner of the city to refill your cards in case you need and it is super easy and quick.
As soon as you're out of airport, you'll notice yellow box kind of ticket machines through that you can buy your card right away.
You're supposed to pay around $0,75 for deposit of Istanbulkart at first. This is the charge for the card itself. After that, ticket price is $0,4 for each use in all kinds of transportation vehicles.
So, bear in your mind that Istanbulkart is the most practical and cheap way of getting wherever you want in Istanbul. You're highly recommended to buy one as soon as you set foot in the city.
5 – Pack Your Bag Like You're Going a Long Walking Tour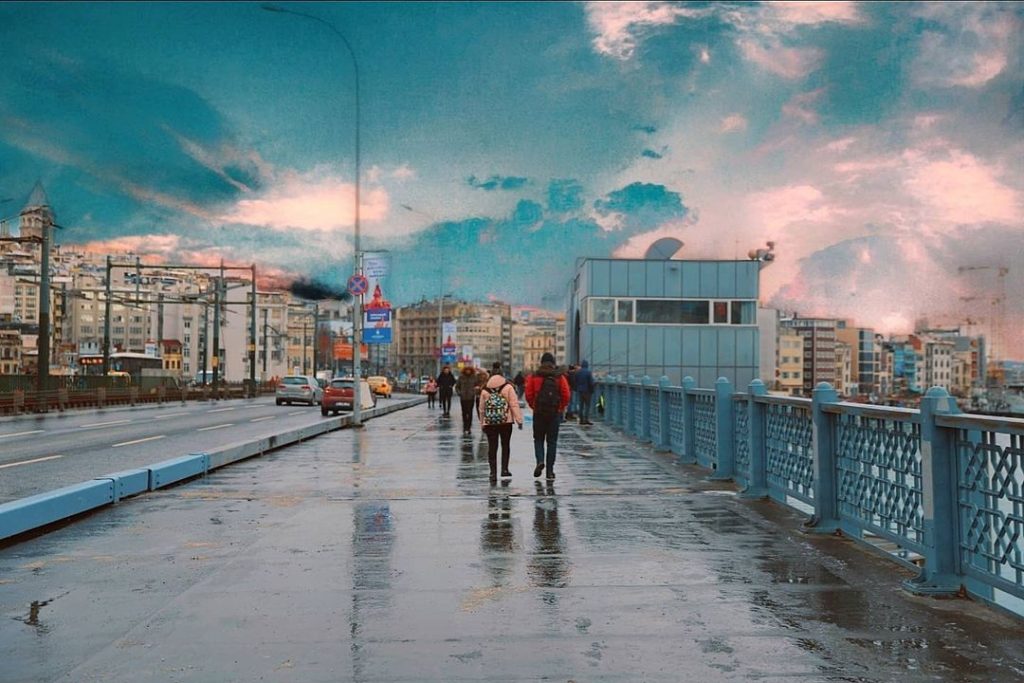 Just like many other beautiful cities worldwide, you can discover genuine beauty of Istanbul only if you walk through the city on your own.
Walking around small streets, enjoying sea view of Ortaköy in slow motion, running into people with fishing line on their hands in Galata bridge, strolling along spicy smells of Grand Bazaar, wandering through mysteries of Topkapi Palace and Basilica Cistern.
All of these activities will help you have a real Istanbul experience during your short time.
Naturally, the more you feel relaxed, the more you love doing each of these activities and feeling more relaxed is totally tied to your outfits. You'd definitely not feel okay walking long distances in fancy and tight clothes, along with pointy and high-heeled shoes.
Therefore, if you are especially into walking and into getting to know more of Istanbul by strolling around, you're highly recommended to bring your sportswear with yourself.
This way, at the end of the day, sweet feeling of exhaustion out of long walking hours will not be accompanied by pain and aches.
6 – Watch out Where you Accommodate in Istanbul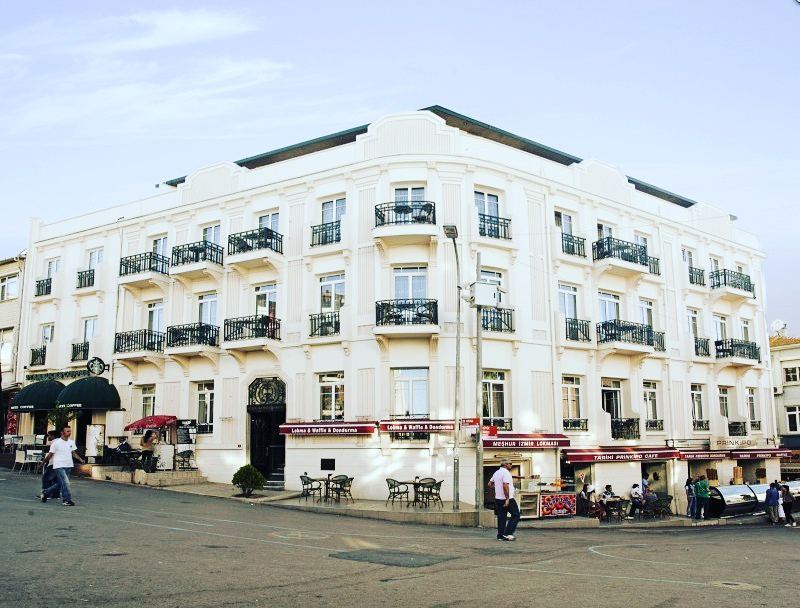 The first to be careful about your accommodation in Istanbul is its location. Location of your hotel and/or hostel is of high importance in Istanbul and making a good choice about location can make a great difference in your travel quality (and vice versa of course).
Location is important in two senses basically. Firstly, the distance between your hotel and places that you want to see will determine how much time you spend in traffic.
While having already short time to make most of Istanbul, you would not like to blow away your invaluable time being stuck in traffic jam.
Secondly, location of your hotel gives you an idea how safe that area is and consequently how safe you will be in that area. Therefore, sadly enough, being wrong about accommodation choice may turn your Istanbul dream into a kind of nightmare.
In addition to right location choice, another important issue to consider is scammer hotel owners. There are hotels publishing fake luxurious photos on assorted platforms.
When you show up, they reject you because of fabricated reasons like their rooms being flooded etc. At the end, they show you their non-refund policy written on their websites.
So, reviewing the previous comments for hotels that you would like to stay at will save you in advance from loads of possible troubles.
Airbnb is another good choice if you want to make yourself at home.
7 – Adapters and Other Technological Needs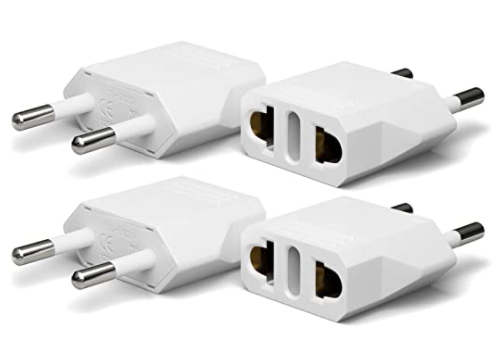 In Turkey, C and F type of adapters are used and they operate on 220 volts supply plus 50 Hz. You are okay if you come from European countries because C type of adapters is utilized, and voltage rate is 220 volts as well.
Yet, if you come from USA, Canada, and other Latin America countries, you'll need a converter. On the other hand, you're okay if you come from European countries.
Wi-Fi is another significant issue in Istanbul. Although many restaurants, cafés, stores, etc. provides Wi-Fi service for you, there is always a possibility that Wi-Fi will be out of your reach.
I do not surely recommend visitors to be busy with their online platforms all the time when being in travel. Yet, Wi-Fi can be of utter importance in cases such that you get lost and there's nobody around to ask for help.
In order to avoid this sort of problems, you may download offline Istanbul map from Google Chrome, along with necessary documents such as your booking file. you better equip yourself with "just in case" motto.
8 – Learn Several Turkish Words Along the Way

Turkish people are famous for their hospitality and their sense of hospitality greatly increases as hearing a few polite Turkish words from a stranger. This is mainly because it means a lot for Turkish people when strangers try to greet them or to show politeness in their own language.
This is like strangers start bridging in between by using a few Turkish words and Turkish people support this action by responding with smiles and everything.
Thinking pragmatically, using the necessary Turkish words in right contexts may help you get a better service and/or small favors at the end. Last but not least, despite being a tourist attraction, in Istanbul you are still likely to end up in districts and places where it is difficult to find someone speaking English.
Therefore, learning at least how to ask address or other basic things in Turkish will help you a lot. As examples of Turkish words, I'd like to add a few basic words here.
Selam and merhaba are the two most frequently words used for "hi" and iyi gunler is used for "have a nice day". If you want to learn more words and phrases, websites like Turkishclass101 are useful for learning pronunciations as well.
9 – Watch Out Tap Water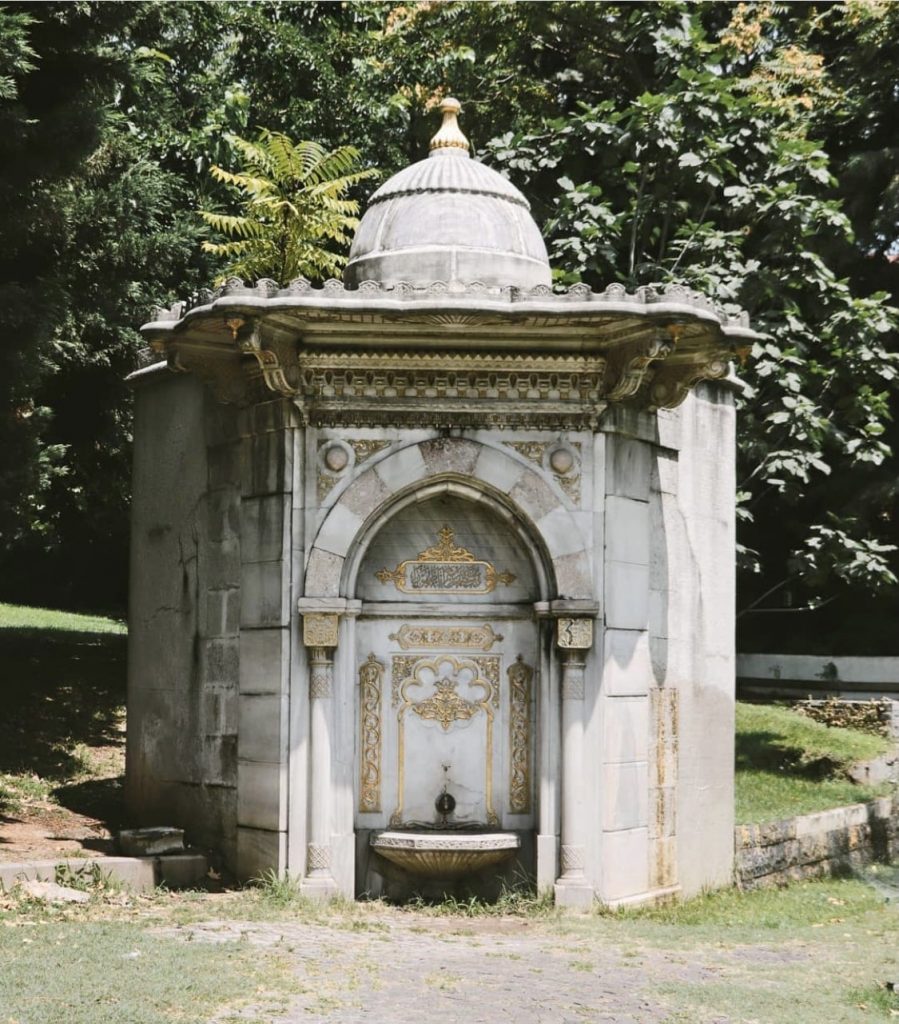 Tap water of Istanbul is actually classified as safe and clean potable because it is pretreated by municipality.
Yet, local residents do not prefer to drink it due to chlorine added during treatment processes.
So, being a local person, I do not recommend you drink tap water or fountain water whose styles are as in above picture. This is because water is a bit hardened due to chlorine content and you better stay in safe side by not drinking it.
10 – Always Keep Some Cash With You
Even though there are more than ten thousand ATM (cash machines) in Istanbul, it is still possible that they are all out of your reach or that your card may not be functioning in one of those ATMs.
Keeping cash with you becomes important especially when restaurants or other small local stores do not have pos machine.
Besides, public restrooms are not for free in Istanbul. Therefore, you need to keep some change with you as well in cases of emergency.
11 – Best Time of Visit is Summer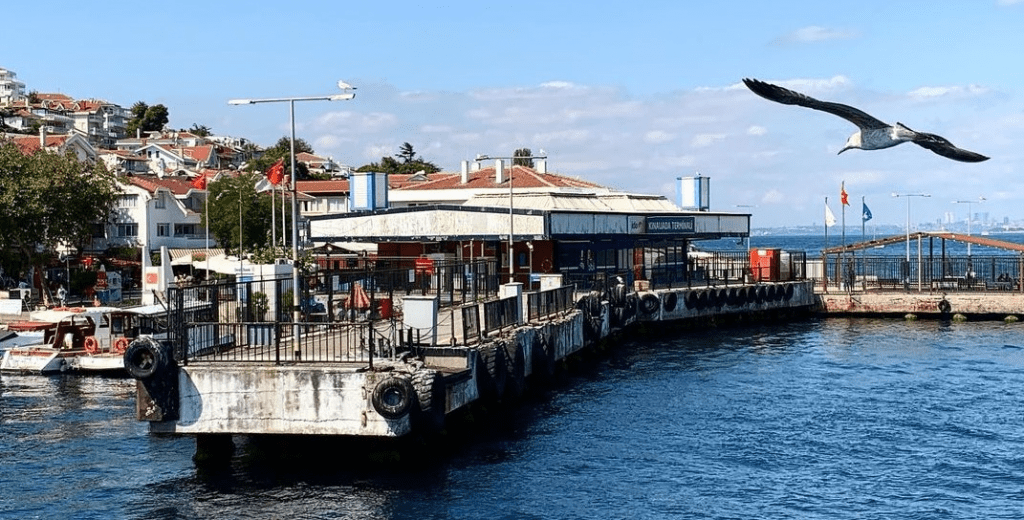 Istanbul is infamous for its volatile weather condition. You may wake up to a sunny day and dress accordingly before going out and it may turn out to be the rainiest day of your all life in the following hours. Yet, summer is the most stable season of the city. It's generally hot during summer and average temperature is around 25 °C.
In addition, summer is the only season that you can walk the city all day long with no bad weather surprises. At the same time, summer is the only season that you can visit and enjoy every single part of Istanbul.
For example, you may not be able to visit Prince Islands during spring and winter in cases of rainstorms and excessive fog. Plus, even though you visit the islands, weather will be breezy, and you'll probably not be able to enjoy your tour.
Besides, even for the parts of Istanbul that you can visit all year round, summer is still most suitable season since outdoor activities are dominant in Istanbul. Golden Horn tours are good examples for that. They include activities such as walking tours, Sultanahmet mosque and Hagia Irene church visits, and so on.
12 – Istanbul is a Shopping Paradise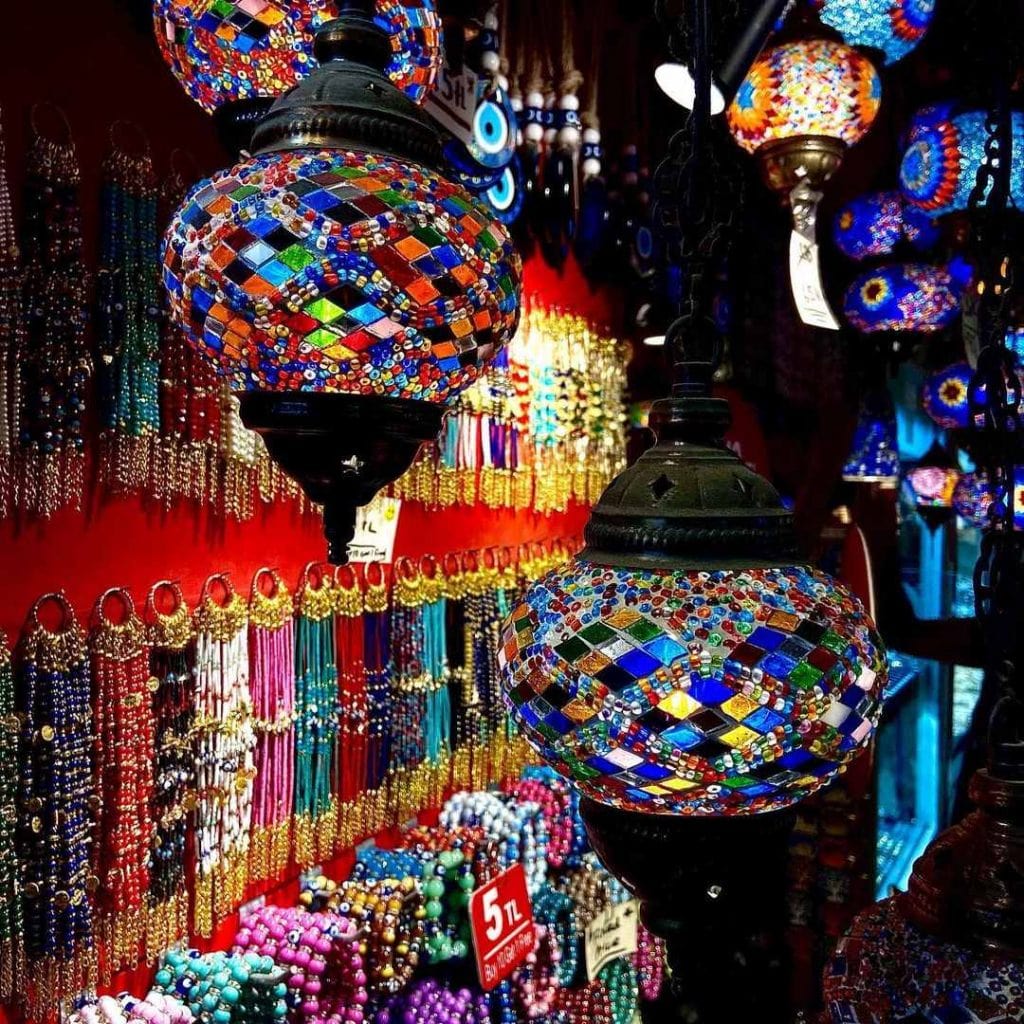 Istanbul houses numerous cultures inside and one of the most beautiful aspects in that we can appreciate the integration of this many cultures is the diversity souvenirs and accessories. Hand-made carpets and rugs (kilim, halı), blue evil eyes, Turkish spices, Turkish coffee pots, Turkish delights (lokum), and so on. We have a full gift guide for Istanbul here.
Therefore, before leaving the city, you can buy loads of different memoirs that will remind you of the authenticity of Istanbul in the following periods of your life.
As of where to buy these memoirs, Grand Bazaar is the most famous place in that you can find all of them. Spice Bazaar and Hacı Bekir outlets is also suitable for purchase of desserts, spices and coffee apparatus.
Prices range between $5 and $15 per box of 500 gram for desserts like Turkish delight. Costs of spices are around $3-$4 in general. Price ranges of carpets and rugs are relatively larger. Prices of mass product carpets vary from $60 to $250 while prices of hand made carpets reach up to $1000.
With the help of these humble recommendations and your detailed pre-investigations regarding life in Istanbul, I'm sure you will have a blast in this beautiful city. Stay informed and enjoy your Istanbul trip in bright future days.