Imagine a famous metropolitan in which everything you can think of exists including islands to escape! You imagined correctly; it is of course Istanbul we are talking about here. The city welcomes you with one of her numerous treasures: The Princes' Islands.
Let's get to know these beauties, shall we?
The Princes' Islands (in plural form as there are several of them) are situated in the south of the Marmara Sea, just a ferry away from Istanbul. They comprise 9 islands in total.
The islands include Büyükada (Big Island), Heybeliada (Saddlebag Island), Burgazada (Fortress Island), Kınalıada (Henna Island), Sedef Adası (Mother of Pearl Island), Yassıada (Flat Island), Sivriada (Sharp Island), Kaşık Adası (Spoon Island), and lastly Tavşan Adası (Rabbit Island).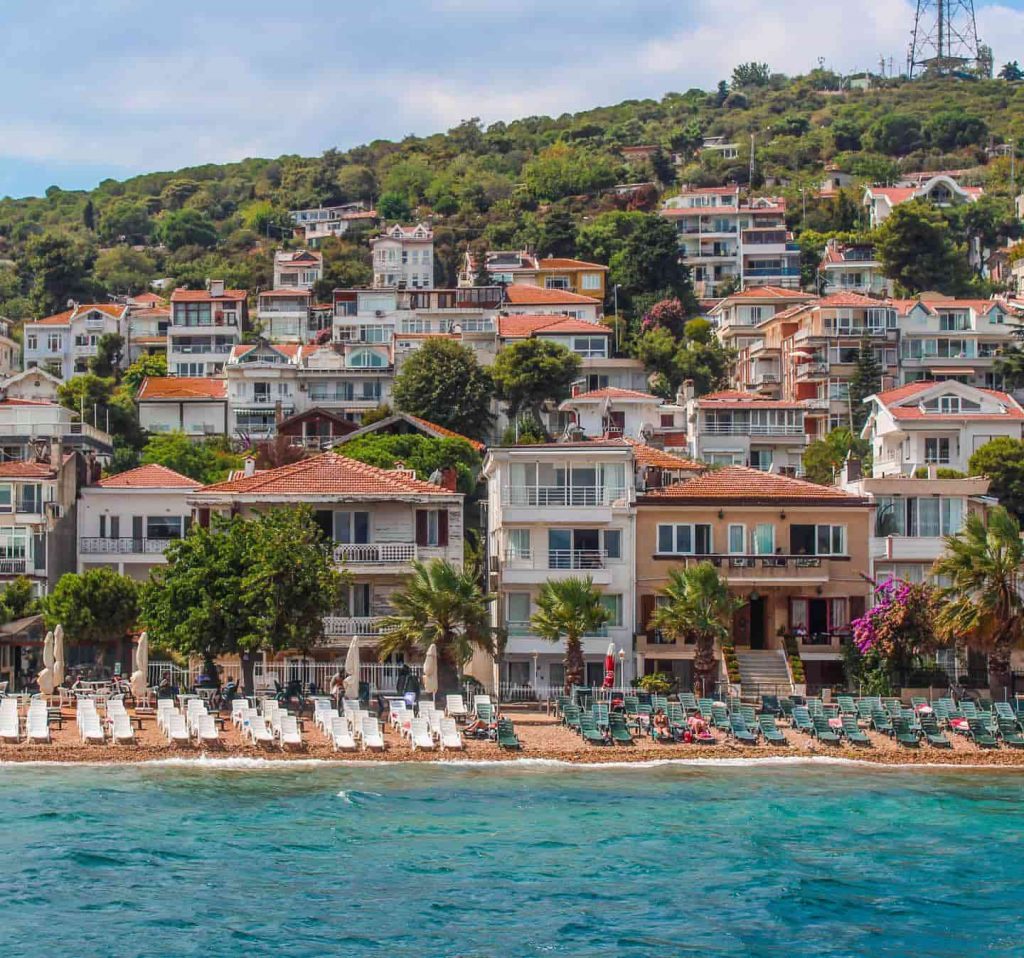 This article will deal with 4 major islands people of Istanbul escapes to whenever they get sick of the metropolitan's oppressing mood. But before revealing what to do there let me explain why you should go there in the first place.
First and foremost, the Princes' Islands have a rich history. In the Byzantine times, princes and royalty members used to send to exile there.
One of the most famous exiles is surely Romanos IV Diogenes who is exiled after the victory of the Turks in the Battle of Manzikert.
In the Ottoman era, non-muslim foreign vassals continued to inhabit the islands. Therefore, today you are to see many churches and monasteries as well as a Halki seminary.
Secondly, the islands are truly a sight to see in that they have become the contact zone of different cultures, traditions, and naturally different citizens.
Blending their history and the aura of the past with today's island life, they stand as one of the most authentic identities.
Last but not least, the view! Istanbul looks absolutely gorgeous from afar as much as it does up close. Wouldn't you want to gaze at the city without being overwhelmed by its crowd, behind the sea, in the presence of ever so friendly islanders?
I hope you say hell yes because I am about to take you on a trip, let's bring must-do's on!
1 – Swim in Kınalıada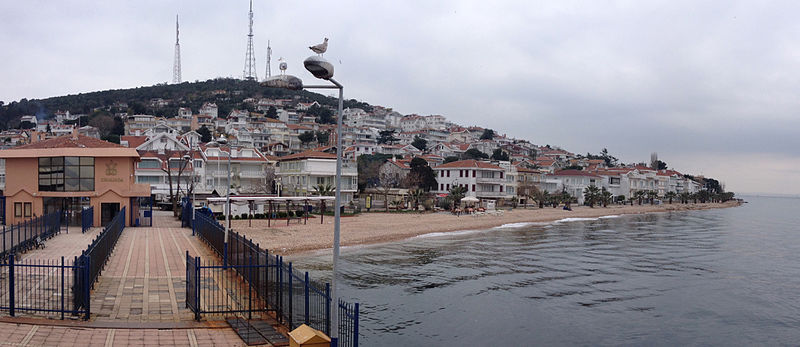 Kınalıada is the closest island to Istanbul and it is one of the most widely preferred ones among other islands. The island offers various places to see such as Turkish – Armenian cemetery, and the Twin houses. Yet, swimming there is the number one to-do.
(Fun fact: The Armenians constituted the majority of the population of Kınalıada by 90%. They still cover a large portion of the population on the island.)
Quick remark: People frequently go to the Princes' Islands for swimming yet it is not the ideal place for a swim as the Marmara Sea is very polluted due to. Heavy industrialization and the sea is naturally mossy. However, there exist some good points for those who crave swimming yet unable to travel to the south.
There are a couple of beach options, among them, Kumluk Beach and Teos Beach constitute the most popular.
Kumluk Beach is generally favored by families as the water there is pretty shallow due to rocky ground while Teos Beach is the go-to place for the young due to its activities, evening organizations, and its exquisite restaurant offering fine seafood.
The entrance fee for Kumluk Beach is 3 dollars 5 cents on weekdays; 4 dollars 27 cents on Saturdays and 4 dollars 88 cents on Sundays. The price includes sunbeds, sunshades, and showers.
The fee for Teos Beach, on the other hand, is 4 dollars 88 cents on weekdays and 7 dollars 31 cents on weekends. The price includes sunbeds and sunshades as well.
One more quick remark, these beaches do not allow food from outside, you should use their own restaurants for food and beverages.
If it is not your thing, you can always choose to go to the public beach instead. Beware though, you also have to pay an entrance fee to the public beach, a cheaper one obviously.
2- Take a Church Tour in Kınalıada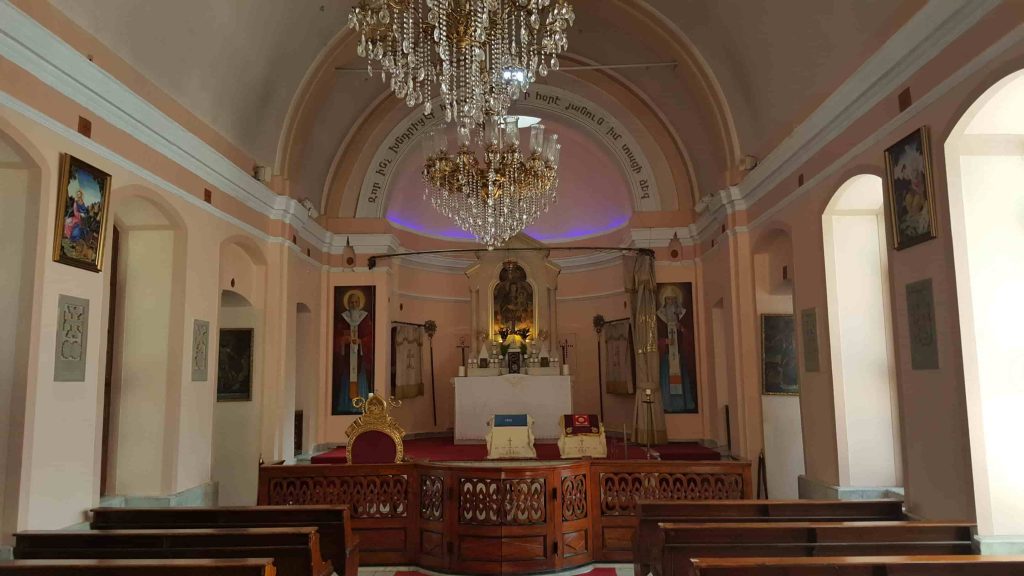 As mentioned, Kınalıada is very rich in terms of the religious structures due to its history marked by the royal exiles and its non-Muslim prosperous inhabitants.
While you are there you should definitely visit Saint Gregory the Illuminator Church of Henna Island, Dönüşüm Monastery, and Eastern Orthodox Church of Panagia.
Saint Gregory the Illuminator Church of Henna Island was founded in 1857 and it is the only Armenian Gregorian church in the islands. It is also an important example of the Armenian art of stone working.
Dönüşüm Monastery, on the other hand, is an example of the Russian style of stone working. The building was evacuated during World War I and was given to the Turkish soldiers. Today, it has become one of the most important symbols of the island.
Eastern Orthodox Church of Panagia is one of the oldest churches on the island. What is remarkable about it is surely its icons and liturgic elements which you all should check out.
3 – Visit Sait Faik Abasıyanık Museum in Burgazada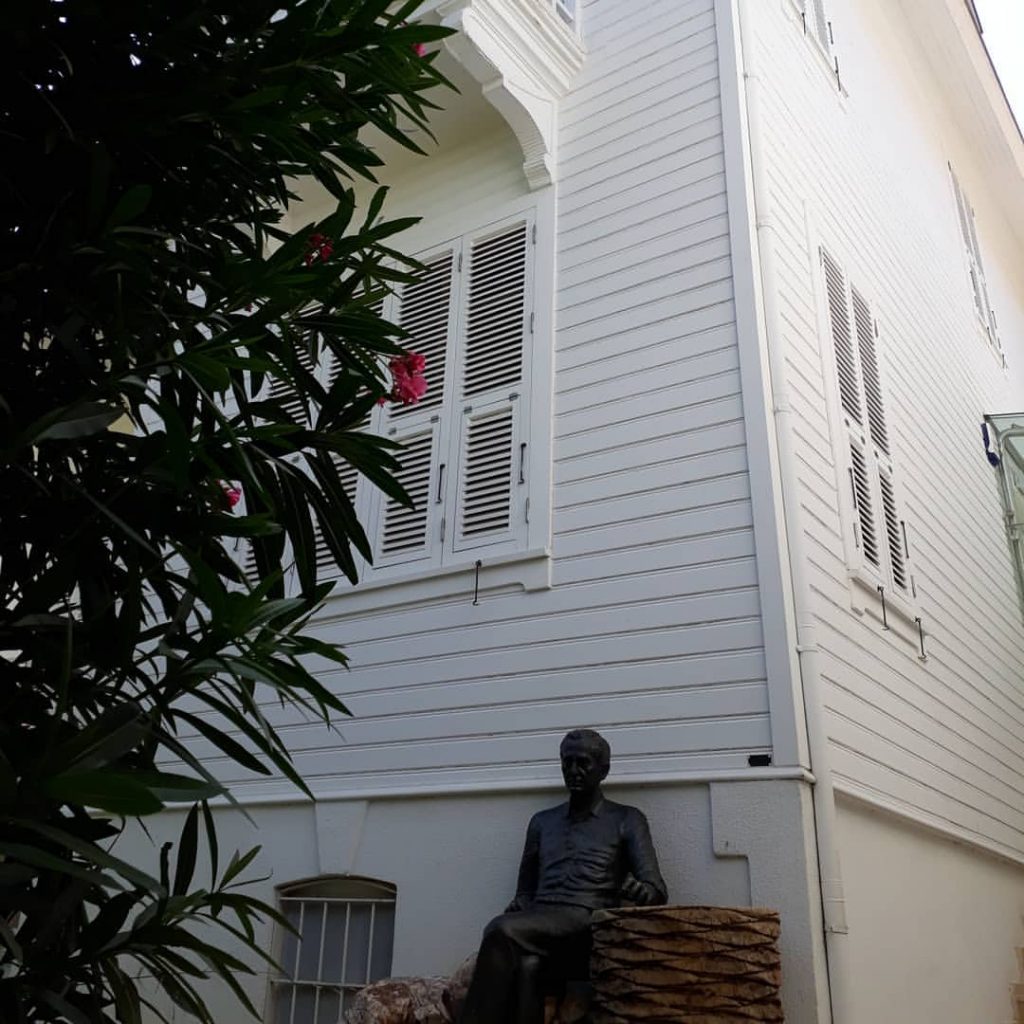 Second-closest island to Istanbul, Burgazada remains the least preferred island and a hidden jewel in my eyes. It is definitely smaller than the others, yet at the same time, it offers tranquility that is rare to find.
The most important thing that is associated with the Island is one of the greatest Turkish writers Sait Faik Abasıyanık whose nickname was actually "the islander". Here, you can visit his house now turned into a museum.
Sait Faik's beautiful house looking over the church and the sea beyond the church was opened as a museum in 1959. It is a 4-story house (the basement is not open for visits though) in which you can find his letters, correspondences, even his high school diploma, and identity card.
Sait Faik Abasıyanık Museum brings you to Sait Faik's world, to the 20th century's Burgazada. My personal favorite place in the museum is the last floor, the room with a couch in front of the big window to be specific, where you have a magnificent view over the church and the sea beyond it.
It is open on Tuesdays, Wednesdays, Thursdays, and Fridays between 11 a.m. and 5 p.m. Plus, there is no entrance fee in the museum as it is Sait Faik's will to be free of charge. It is definitely worth your time.
4 – Try the Desserts of Ergün Patisseria and Cafeteria.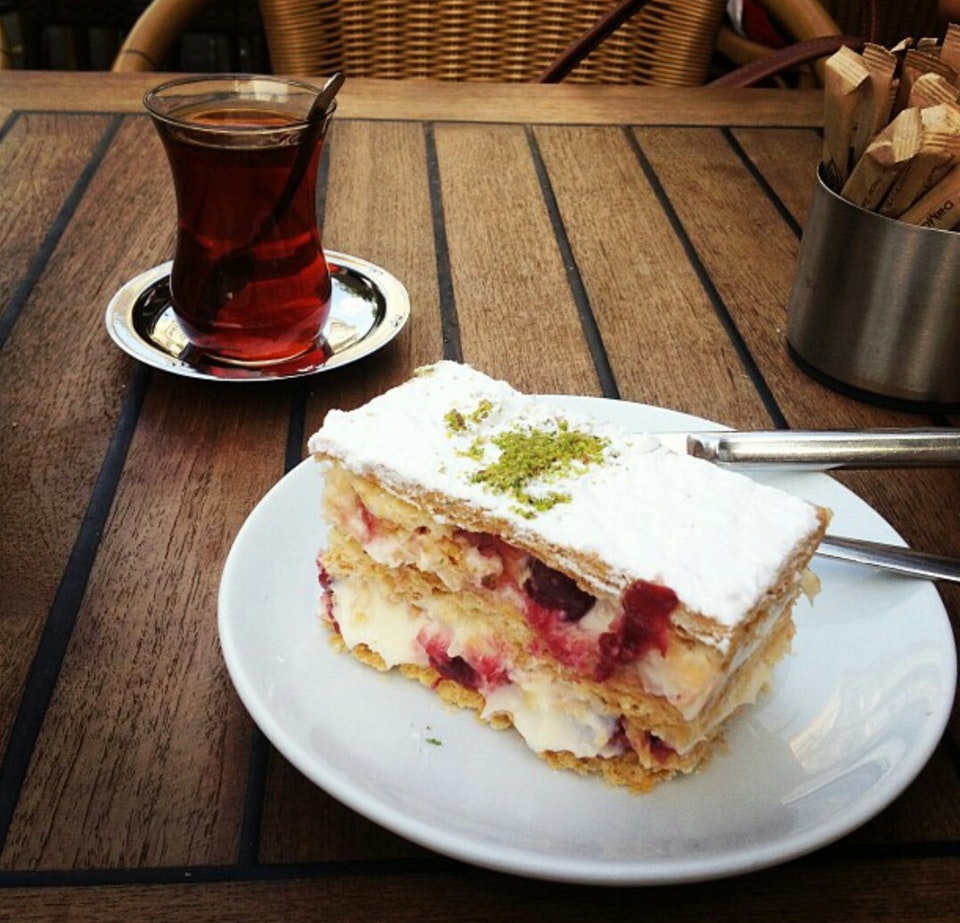 You can ask anyone, literally anyone about the most famous and the best patisserie on the island, everyone without a doubt would tell you this place.
Ergün Patisseria is not only widely preferred due to its outstanding desserts but it also happens to have the best location on the whole island.
It is located at the harbor and thus is the very first thing you see when you put your feet on the island ground which naturally means that while you are drinking a hot cup of coffee or a cup of Turkish tea as you prefer accompanied by delicious and fresh desserts, you can enjoy the view as well!
P.S. I strongly recommend you try strawberry mille-feuille shown in the image above. It is basically a custard slice with castor sugar and fresh strawberries. So yummy!
5 – Walk the Island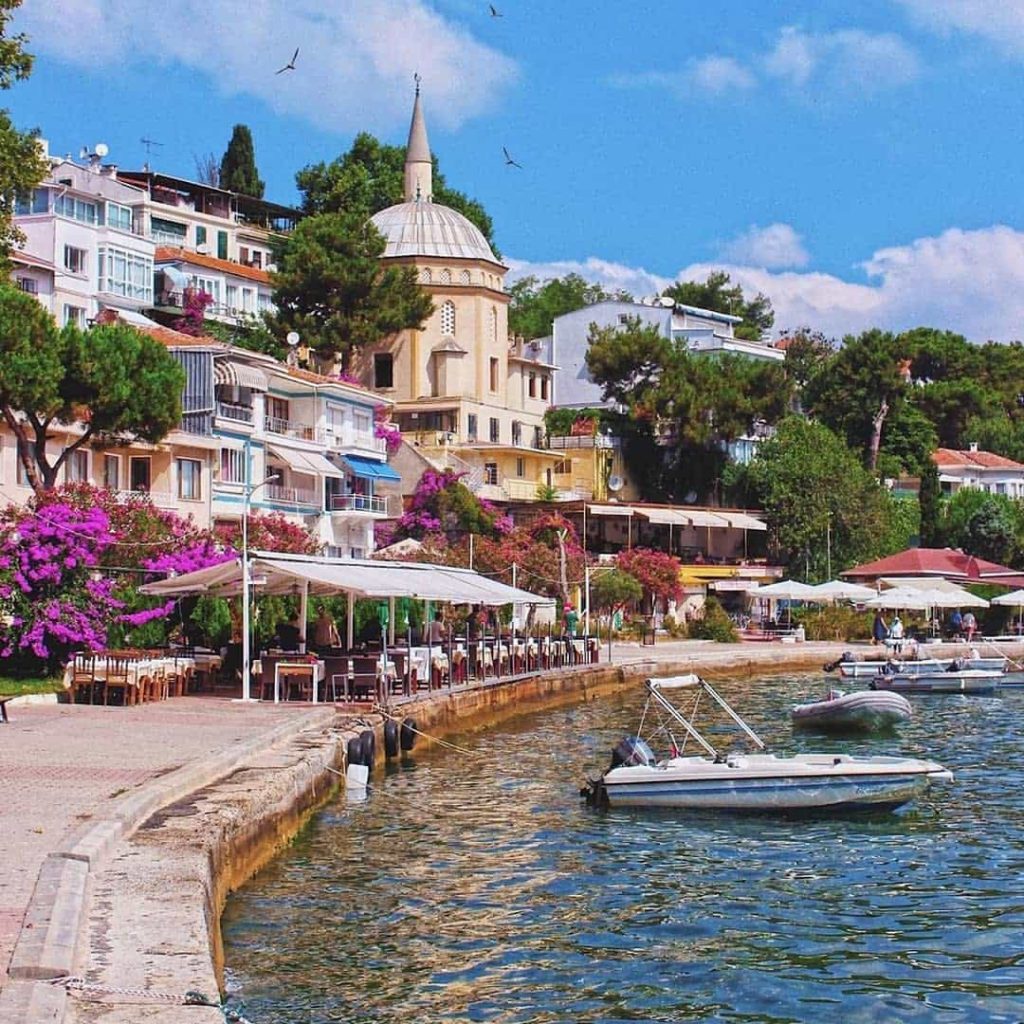 Walking here is especially pleasant in that the island is really small, almost designed for the walking activity. Therefore, it is really easy to tour the island, enjoying its scenery and nature.
Plus, if you walk enough, you will arrive at the famous Madame Martha Bay where people mostly camp.
You can also see many people swimming there, but I do not advise that. This is one of the places in the Prince Islands where you should prefer not to swim.
It is a great place for camping, but not the best beach nor facility to go swimming, to be honest.
Instead, Madame Martha Bay is the place to chill a little while gazing at the sea and soaking the whole island atmosphere. If the weather cooperates too, well, ain't it the cherry on top folk?
P.S. Beware of the dogs while walking! Most of the houses have a garden in which their dogs happily play.
If you happen to stop for a quick photo or something, the pets in the houses might take you as a threat and start chasing you. Speaking from personal experience, it is no good.
6 – Visit Heybeliada Sanatorium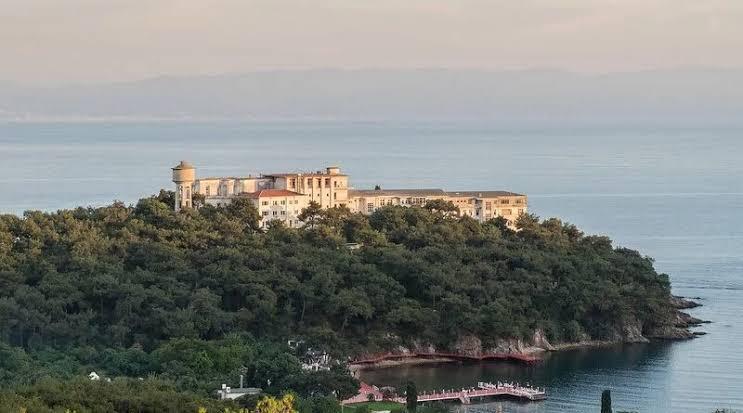 Heybeliada is the second largest and the third closest island to Istanbul. It is quieter than its neighbor Büyükada and busier than its neighbor Burgazada.
Very rich in history as well, the island offers remarkable visiting places including the country's first pandemic hospital named Heybeliada Sanatorium.
Now evacuated and is operated by the directorate of Religious Affairs, Heybeliada Sanatorium was founded by the command of Atatürk and hosted important figures like Ismet Inönü (2nd president of the Turkish republic) and Rıfat Ilgaz (another significant Turkish writer).
This place has become especially iconic after a very admired movie called The Butterfly's Dream was shoot there. If possible, I advise you to watch the movie as well since it introduces Heybeliada with its touching and marvelous story about poets making their way.
Even though the place is deserted and looks mostly worn-out, it has a nice walking patio by the sea where patients used to roam.
7 – Visit Hüseyin Rahmi Gürpınar Museum in Heybeliada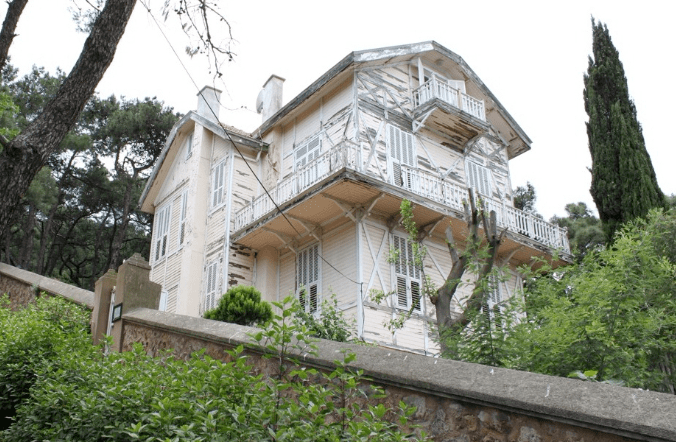 Yes, another writer! It appears that there is something in these islands that makes you go to literature, I think. If you want to check that, go for it, I say!
Hüseyin Rahmi Gürpınar is also a very renowned and celebrated name in Turkish literature. He is especially known for his humoristic style of writing when he deals with the traditional lives of Istanbul's people, family dramas, superstitions, and in general societal upheavals.
He is indeed one of the key figures of naturalism in Turkish literature.
The museum, the house he lived in 1912-1944, is situated at a hill looking over the sea. It presents the writer's private domain with various belongings of him including his books and handiworks.
It is open every day between 10 a.m. and 4 p.m. and is free of charge. If you are a literature nerd or an architecture freak, these museums are the must-sees!
8 – Visit The Ismet Inönü House in Heybeliada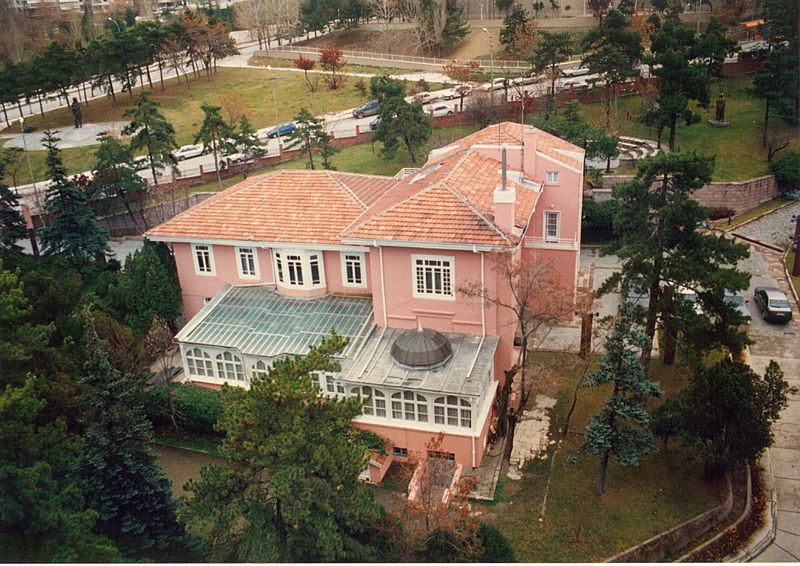 Atatürk's right hand, Ismet Inönü's life in Heybeliada started in 1914 upon going through disease at the time. In time, he and his enlarging family decided to buy the house they lived in and settled completely on the island.
The house is also referred to as Pembe Köşk (the Pink Mansion). The reason behind the opening of Pembe Köşk as a museum is due to its forlorn existence.
To hinder it from perishing as a private entity, the house was granted by the Inönü family to Inönü Foundation.
You can expect to find there, the private domain of the President's family, his personal belongings as well as interesting photographs.
As a result, the Ismet Inönü House is open for visitors to ease its loneliness. It is open for visits every day except Mondays between 10 a.m. and 5 p.m.
9 – Spend a Full Day at Değirmenburnu Natural Park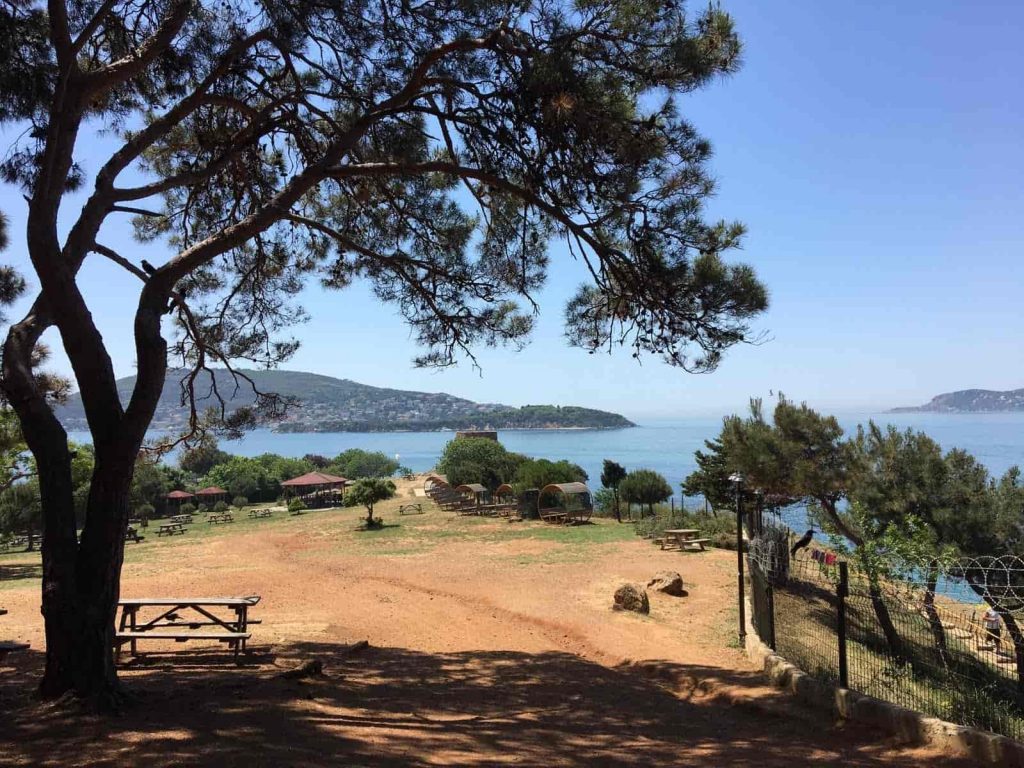 Nature lovers, I haven't forgotten about you, come here please! If you are looking for a place where you can both relax, have a picnic or go for a swim if you like, this is your nest!
Değirmenburnu Natural Park is indeed the full package with its vast picnic area within the woods and a beach.
You can rest your back on an old pine tree and enjoy your quality time or you can always get a little wet, especially if the weather is too hot to handle. There exist dozens of types of plants and animals (relax, only the cute ones not the savages) if you are up to a quasi-scientific inquiry.
Besides, the park is not far from the harbor and the entrance fee is ridiculously low – only 61 cents per person! Not to mention, you can always rent a hammock, a barbecue, or a bicycle to spice things up a bit.
10 – To Have The Full Island Experience Stay in Büyükada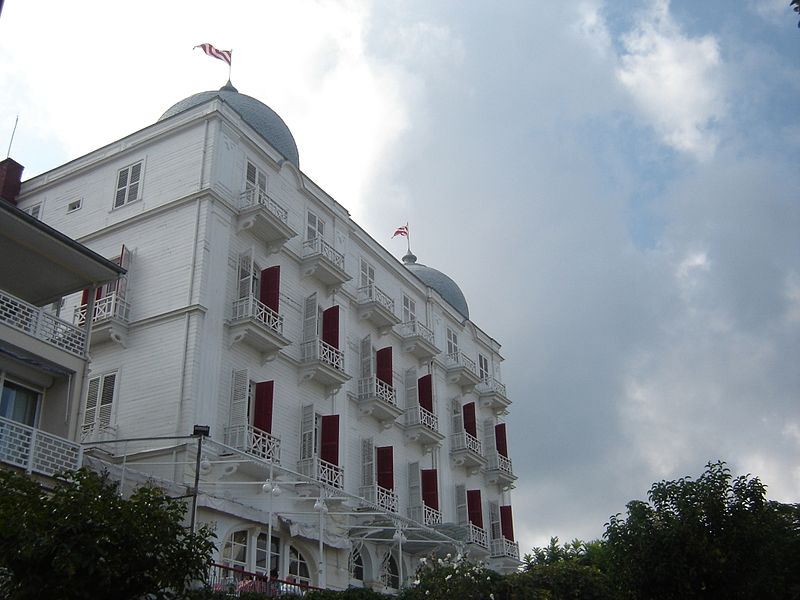 Buyukada is the largest among the Princes' Islands and without a doubt the most popular one. The island is especially famous for its mansions that make walking in the streets very remarkable and nostalgic at the same time.
Therefore, I strongly recommend you stay a night in Büyükada to have the full island experience of course if it is possible for you. I chose 2 places for those of you who are considering staying the night.
Splendid Palace Hotel:
It is surely one of the most expensive hotels on the island yet definitely worths the money. It is actually a family-owned heritage hotel built at the beginnings of the 20th century.
The hotel also appeared in the New York Times as "Art Nouveau flavored wedding cake of a hotel".For some reason, it gives me the Grand Budapest Hotel vibes.
It has a magnificent view over the sea, very luxurious interior, and exterior décor, and it offers various facilities such as a seasonal pool, safe for your valuables, terrace, and lobby coffee services.
The price of the rooms vary but the average price is approximately 182 dollars 87 cents per night.
If it is financially convenient for you, please pamper yourself with this extraordinary hotel. If not, don't be sad, they have an excellent café where you can have a taste of the Splendid Palace.
Tiara Buyukada Hotel: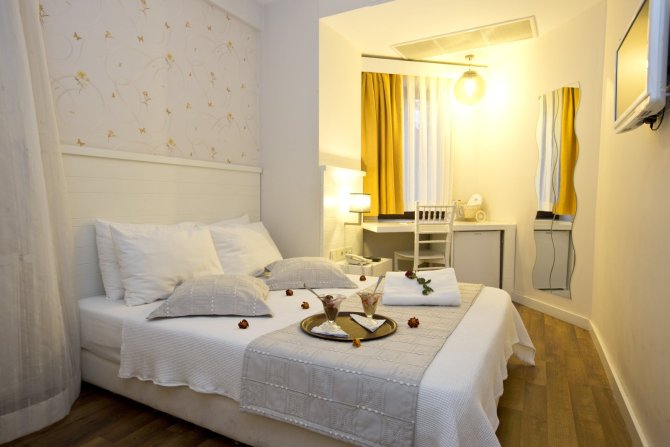 Our second option is not only budget-friendly but also has a very good location, close to almost anywhere you are likely to visit. It is not as luxurious as the Splendid Palace, yet it offers as many facilities as it does if not more than the Splendid Palace.
The rooms have a modern design, facilitating your stay. Plus, it is pretty much scenic as well! The average price of a room for one night is approximately 42 dollars 67 cents per night. Beautiful and inexpensive, voila, the perfect combo!
11 – Go to Aya Yorgi Monastery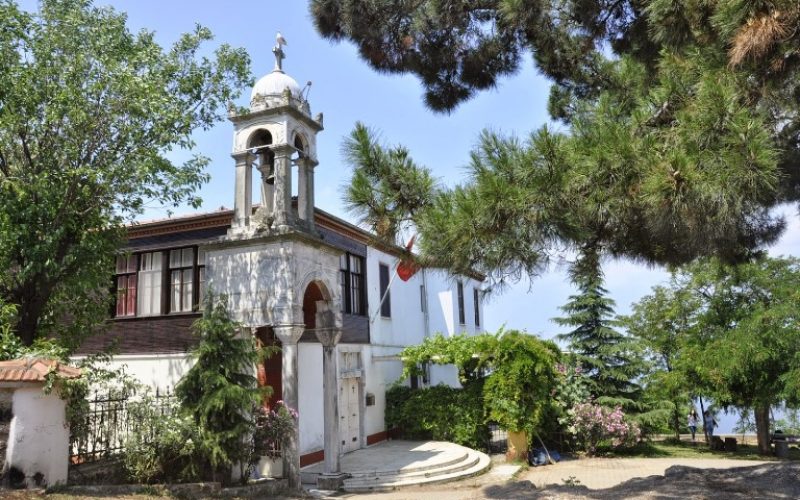 Built in 1905 (although it is known that there used to be a church on the same ground back in 1751), Aya Yorgi Monastery is always the first station for the visitors of Büyükada.
The church bewitches its visitors with its marvelous view. It contains in itself various pictures whose explanations you can find in the catalogs at the entrance.
Let me warn you though, you have to climb a slope for a while to reach the church. The road might tire you a bit, but you will truly be compensated. Plus, one of the perfect places for a top-notch photo.
All ears now! I will open Pandora's box. It is widely believed that every wish made in Aya Yorgi Monastery comes true. Indeed, that's the reason why it is everyone's first station. Basically, it the Fontana di Trevi of Büyükada without the coins of course.
P.S. Never ever try to take a photo inside the church. It is strictly forbidden, and the authorities are frustratingly rude about it.
12 – Drink a Cup of Tea at Aya Yorgi Hill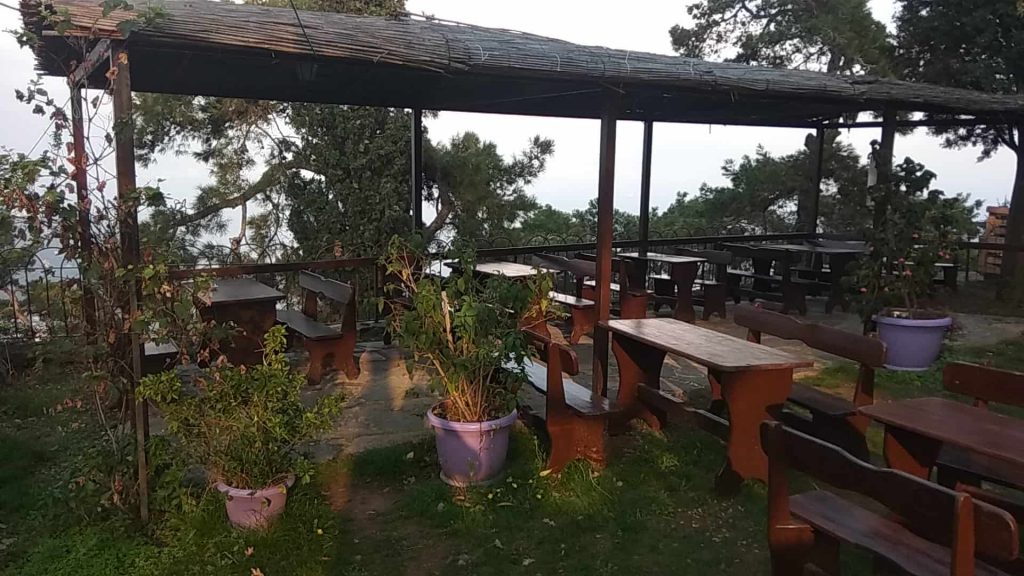 You must be exhausted after your walk all the way up here. How about a cup of tea while gazing at the island from above? Sounds great, right? Let's settle at Aya Yorgi Hill for a while then.
Here you can enjoy a moment of tranquility while catching your breath. If you already feel hungry you can also eat a meatball hero or bologna wrap. They are quite tasty!
People also prefer restaurants on the hill for dinner. So, know that you can always make it your last station for the day instead of the first.
13 – Eat Ice cream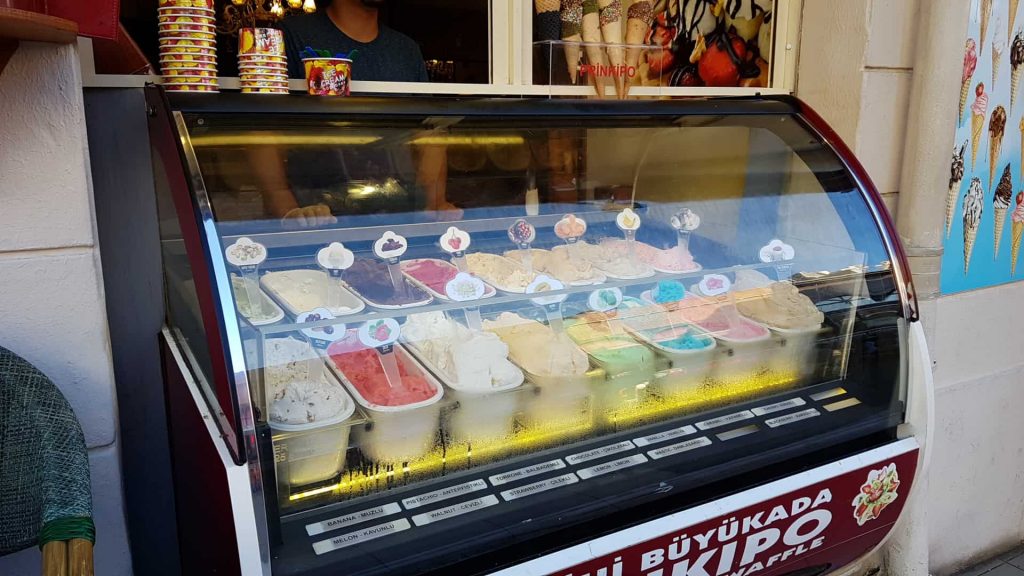 Ice creams of the islands are truly one of a kind. If the weather is warm enough, you should not return without trying really, I mean really good ice cream on the island. I have compiled the best ice cream shops in 4 of the islands I have mentioned.
The list goes on as following: Yesil Roma Dondurma in Kınalıada, Sinem Dondurma in Burgazada, Tadım Roma Dondurma in Heybeliada and lastly Tarihi Prinkipo Dondurma & Waffle in Büyükada.
Also do not hesitate to buy your ice cream from a peddler on your way, they are delicious as well.
Trust me on this, they taste like heaven!
14 – Roam Every Street to Admire Island Mansions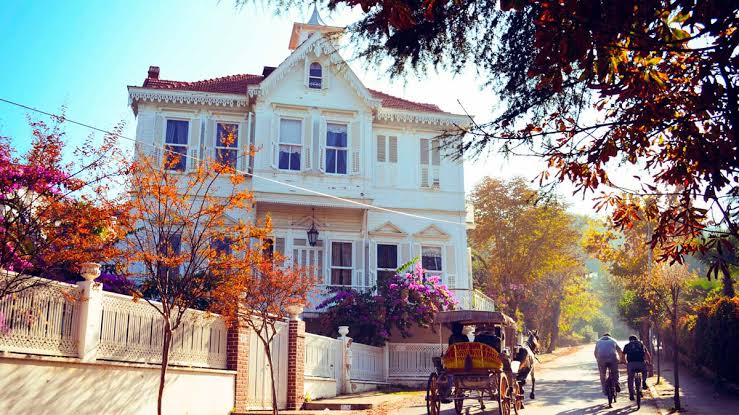 The streets of the islands are the ultimate places to get yourselves lost. Metaphorically speaking here, of course, you can't get lost even if you try as each island is like nothing more than a neighborhood.
The streets, narrow or large, with mansions and two-story houses, little artisan boutiques, and coffee shops, make up the best setting for quality walks. Especially the streets of Büyükada bring back the old prosperous imperial times with its precious historical mansions.
Just take the road and walk as much as you can, will ya? You will thank me, I'm 100% sure of it.
15 – Rent a Bike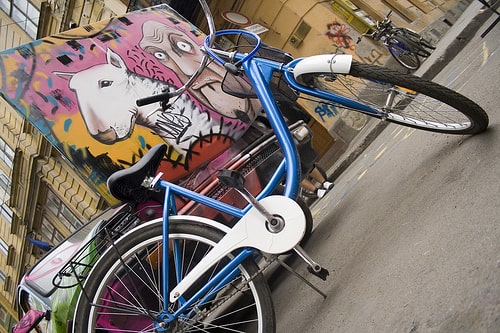 Last but not least, regardless of which island you choose to visit, this option stands tall so to speak.
As the transportation in the islands is limited to your own feet or a minicar (coaches in the islands have been recently prohibited by the mayor of Istanbul, big applause for that please!) bicycles constitute the primary means for transportation in the islands.
If you enjoy riding a bike, you will definitely fall in love with riding on the coastline sandwiched between the woods and the sea.
The Princes' Islands means a breath of fresh air more than anything else for the people of Istanbul. As you might imagine, city life can become very unbearable, especially if the city's population is more than 15 million.
Therefore, these islands at hand surely function as a romantic escapade, necessary for recharging and energy boost. If you ever come to Istanbul, never pass the opportunity to visit at least one of them. The Princes' Islands is where history meets today's modern people.
How to go? You can go to the Prince Islands by taking a ferry either from Kabataş, Beşiktaş, Karaköy, Eminönü, Kadıköy or Bostancı. Please make sure that you are using Cityline ferries as they are so much cheaper than privately owned boats. You only need to use your Istanbul card that you use for every other transportation option in the city.