Summer is the ideal season to revel in this magnificent city, with its captivating Bosphorus, bustling urban spaces, and rich historical landmarks. Although Istanbul typically experiences an average temperature range of 20 °C to 29 °C, it can get even warmer in the afternoon, reaching up to 38 °C due to humidity.
However, as long as you have sunscreen on your face, a hat on your head, and a bottle of water with you, nothing can stop you from enjoying these thousands of years old city's miracles! So, I created you a small list to enjoy istanbul in summer. Here are the best 16 things to do in Istanbul this summer.
Things to do in Istanbul in Summer
1- Going to Beaches and Swimming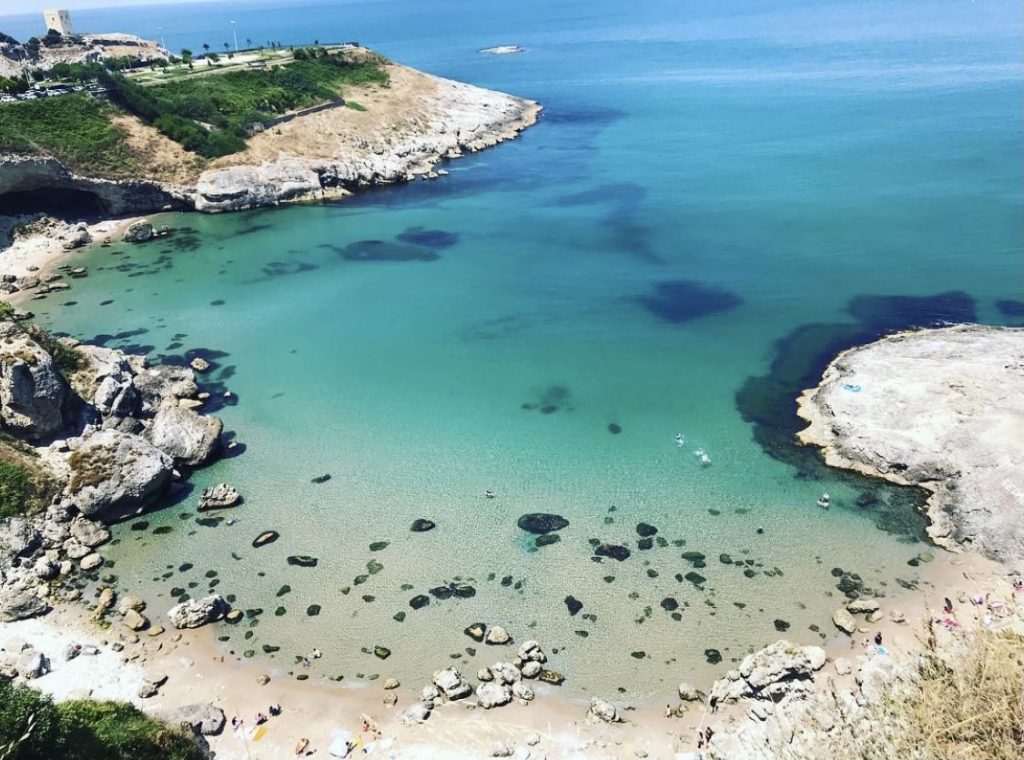 Istanbul is a great city to swim and enjoy the beaches. On hot summer days, we love spending some time drinking cold beer, eating light foods, and swim! Istanbul bridges not only two continents but also two seas, respectively, Marmara and the Black Sea!
There are two kinds of beaches in Istanbul, public beaches and private beaches. The former is free, and then only you need to take with you is a towel to sit on.
However, I recommend you spending your time in beach clubs, as they are more comfortable and designed to entertain you.
There are so many different private beach complexes around the city; however, the ones are in the Northern part of Istanbul and the Princes' Islands are more noticeable.
Sile Saklikoy Beach is a good choice to go with family and friends. In the middle of the Istanbul forests, Saklikoy is a real hidden cove!
If you go there early in the morning, you may have a traditional breakfast. Or if you want to spend some time in the extraordinary nature of the North Coast of Istanbul, you may even book a room a week before and stay there!
Suma Beach has been established mostly for entertainment. It's a hub for electronic music, sports, creative spaces, and nature in Sariyer.
Keep in mind that, during the summer months the most popular DJs take the stage and never stop until the fun is over. You may enjoy your cocktails and beer while enjoying the summer.
2- Spending a Day in Princes' Islands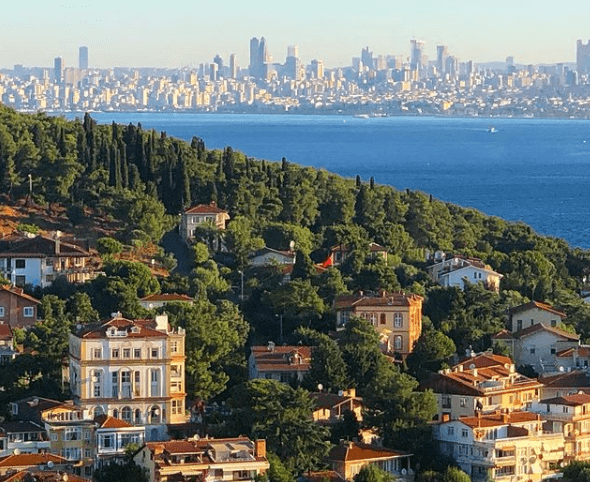 Princes' Islands are one of the most popular places in İstanbul in summer. Surely, it gets a little crowded by the people coming from all over the world, east and west.
You may go to the most known places of Princes' Islands, such as Aya Yorgi Church, or see the famous wooden Istanbul houses in Cankaya Street.
Also, you should visit the Greek Orthodox Monastery. However, if you want to spend your time in a calmer place, you may go to beaches in the Islands or have dinner at different restaurants and meyhanes.
If you are into sports, early in the morning you may rent a bike and cycle all around the Buyukada. Note that private cars are not allowed on the Islands.

In Teos Beach & Restaurant in Kinaliada, you may enjoy the summer by swimming and sunbathing and after having a great Istanbul dinner in a meyhane-like restaurant with raki and mezes.
3- Attending Bosphorus Cross-Continental Swim or Watching Flugtag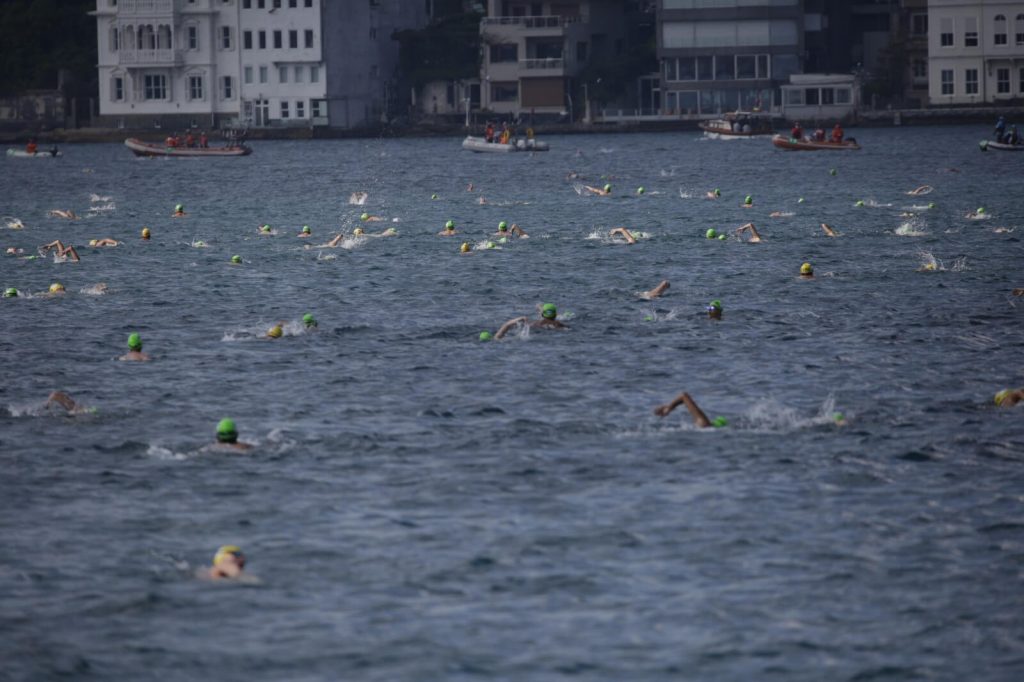 Since 1989, the Turkish Olympic Committee has been organizing Bosphorus Cross-Continental Swim. Yes, it is exactly what you think of! Swimmers all around the world of any age swim from Asia to Europe at the end of the summer.
This is definitely a unique and unforgettable experience as this is the only opportunity to swim to cross continents is not something common throughout the world! So, if you are a good swimmer, never miss this opportunity.
Another international event organized is Flugtag. Although Flugtag is not only organized in Istanbul but probably in your city too, watching the event in Istanbul is completely charming and fun!
4- Enjoying Evenings in Moda Seaside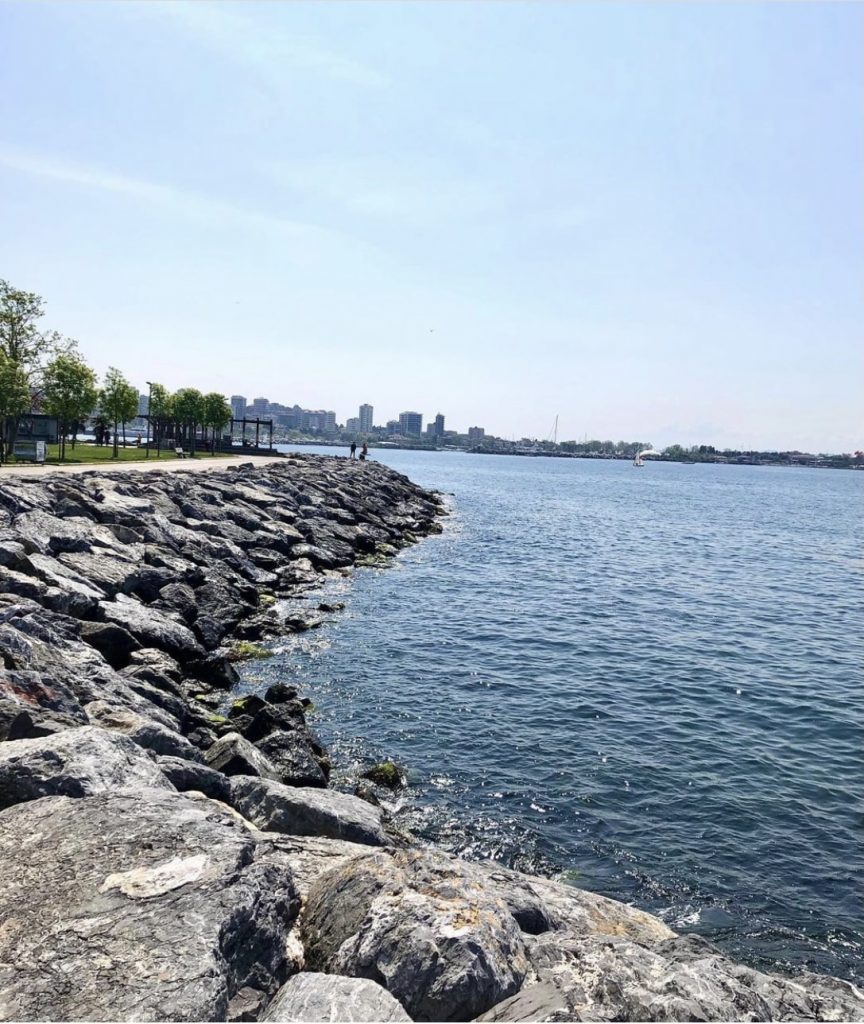 When the weather gets warmer, Stambouliotes take their drinks, picnic baskets; call friends and find a suitable place in Moda II Sea Coast, near to Historical Moda Pier.
In the afternoon or the evening, under the trees and on the grass or on the rocks, you may watch the city lights reflecting on the sea and breath the clean air. Grab a few beers or a bottle of wine and enjoy Kadikoy.
If you or one of your friends play an instrument, you may bring it. Or, if you'd like to choose a song from your favorite Spotify playlist, you may bring your Bluetooth speakers. For sure, you may just listen to the voices of others as well!
I strongly advise you to buy some stuffed mussels. Don't worry, you will surely see one of them on the road.
5- Having Picnics at Parks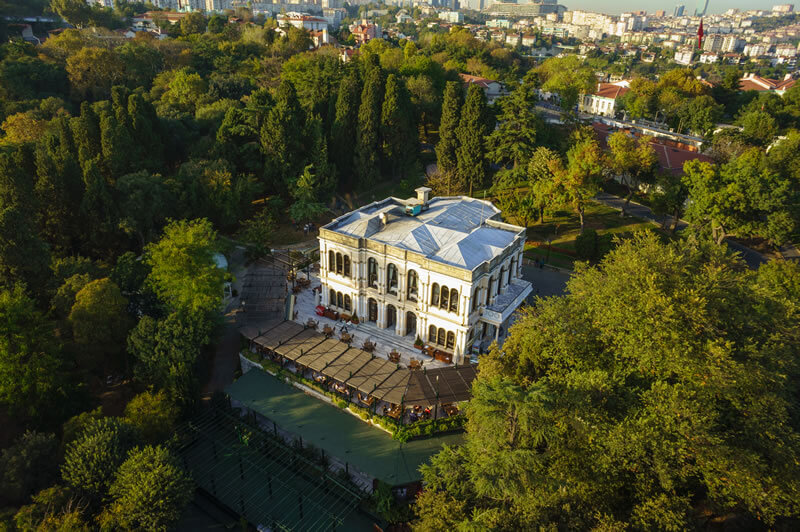 The nature of Istanbul is not only limited to Moda Seaside or Princes Islands, but there are huge parks all around the city.
Macka Park is located in between Besiktas and Taksim. After seeing the charming building of Istanbul Technical University's Taskisla campus, you may take the lift and take a walk in the Macka part of the Park or have a picnic.
Macka Parki is also very close to Nisantasi and Akaretler, so after enjoying the urban places of the city, you may take a break in nature. The little cute dogs walking with their owners is one another feature Macka Parki provides.
Yildiz Parki is a historical park located on a hill at Besiktas. You may watch the Istanbul view there and have breakfast in beautiful historical pavilions.
Gulhane and Emirgan Parks are also historical parks which you can spend time. However, keep in mind that historical parks are more likely to be modest in contrast to Macka Parki and Moda Seaside.
6- Going to Small Istanbul Villages Which Are Embedded in Nature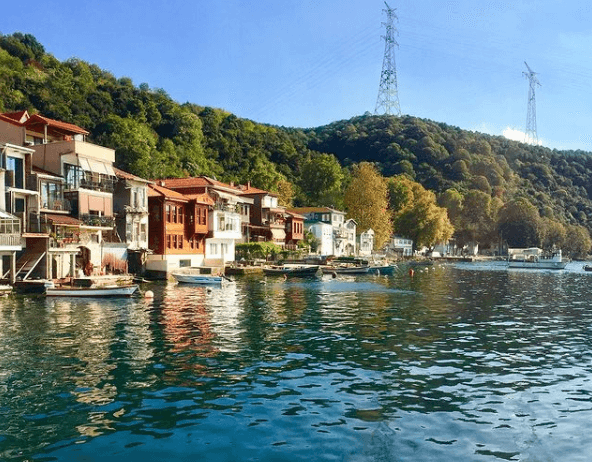 Although Istanbul is one of the biggest cosmopolites of not only Europe but also of the world, there are still many small villages you can go to.
These hidden villages both provide the chilling out in nature and escape from the crowd of the city.
In Kabakoz Village in Sile, you may enjoy the calm beaches. Keep in mind that there are no many touristic complexes in this village.
However, there are bungalows you may stay. Moreover, there are camping places for the adventurers, where you can set up a tent. Plus, never forget to eat seafood in this village!
Another village is Garipce, where you can have a completely natural breakfast and seafood. This is a relevantly more popular village for Stamboulites, so there are more touristic activities you may attend.
Anadolu Kavagi in Beykoz is also a considerable village embedded in nature, which is famous for the most delicious waffles in the city.
7- Cocktails, Cocktails, Cocktails!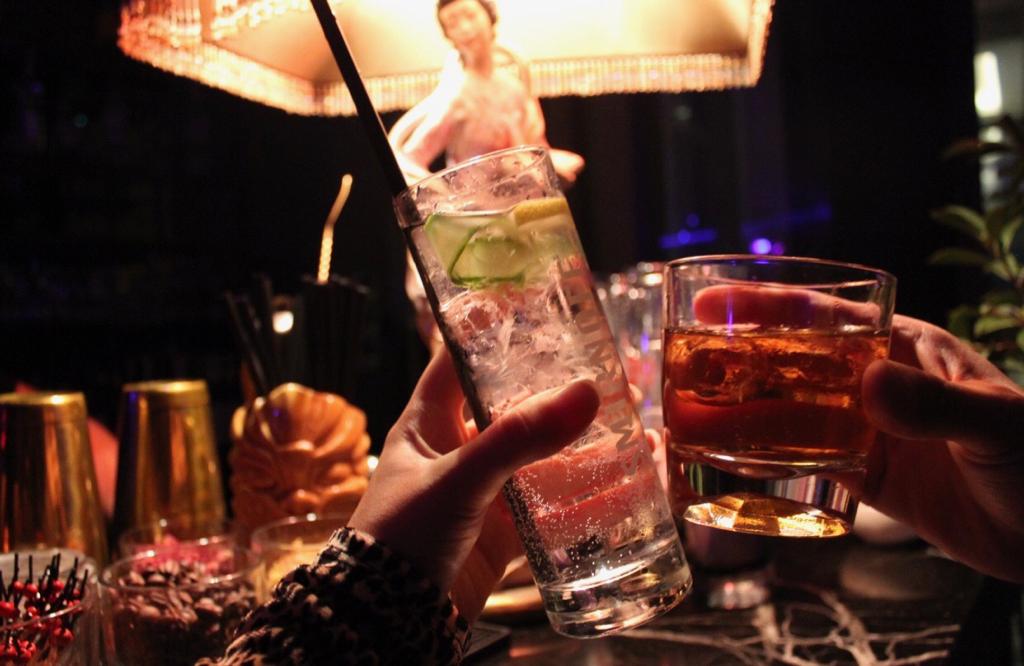 When you're visiting a city, there is always tiredness after a long day traveling around the historical sites and museums. In the evenings, the best way to chill out is ordering a well-prepared cocktail from a professional bartender.
Istanbul nights are the best on the balconies or rooftops. In a rooftop bar, a terrace, or a small balcony in Taksim or Kadikoy, you may drink summer cocktails to cool down.
Alexandra Cocktail Bar Elixir House, Xula Istanbul, and Anton Peran are the best places you may watch the breathtaking view of Istanbul while drinking a cocktail.
In Geyik Coffee Roastery & Cocktail Bar you may taste improvised cocktails mixed with coffee. Salon Cuma, on the other hand, serves an extensive cocktail menu for the jazz and funk listeners in the evenings.
8- Drinking Afternoon Beer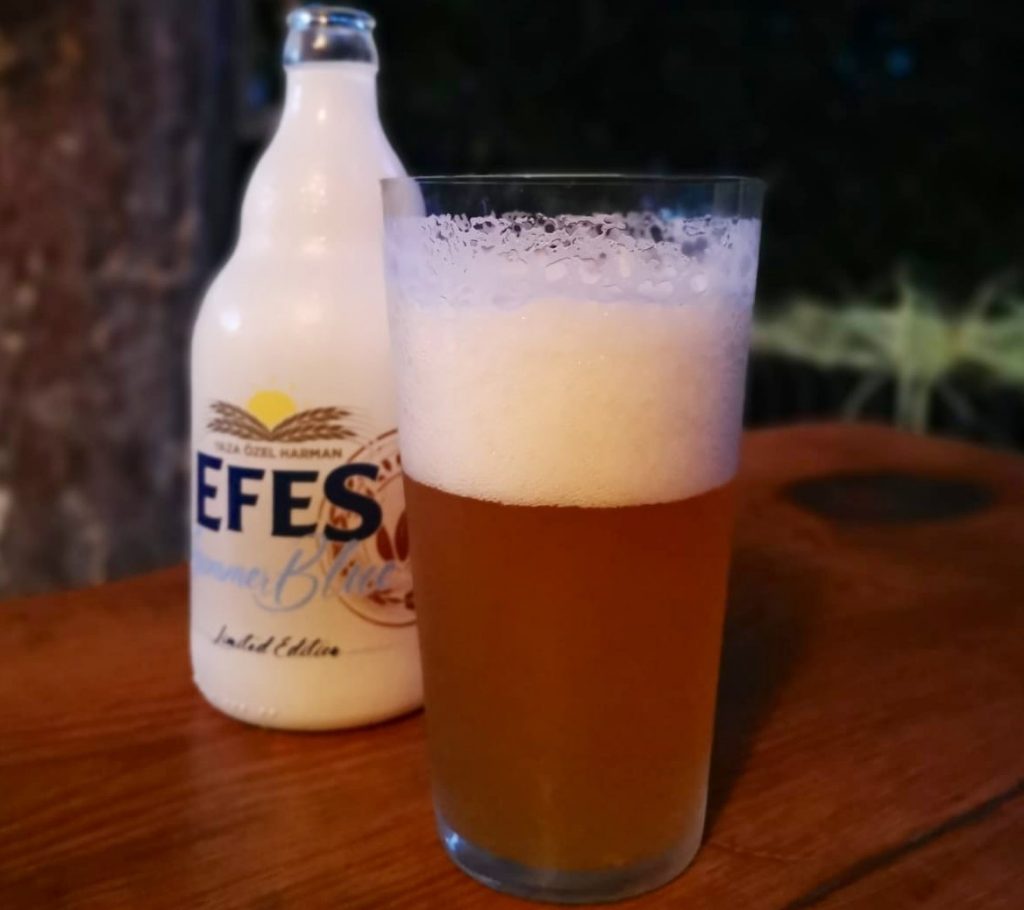 Istanbul is the city for afternoon gatherings and cozy moments in the summer. In any restaurant or bar, you may enjoy a quick beer to cool off, take a break and chill out.
Surely, real beer lovers never care about the season, but I think drinking a cold beer is always the best activity during the afternoon in Istanbul summers.
If you'd like to try popular Turkish beers you may drink Bomonti or Efes as mainstream beers, you may find them almost everywhere, in bars, alcohol shops, restaurants, supermarkets, etc.
If you are into craft beer, there are also several places such as Craft Beer Lab in Akaretler/Besiktas and Bosphorus Brewing Company in Sisli. Also, you may taste Gara Guzu, which is an underrated indie beer brand sold in most of the bars.
9- Watching the Sunset in Vapur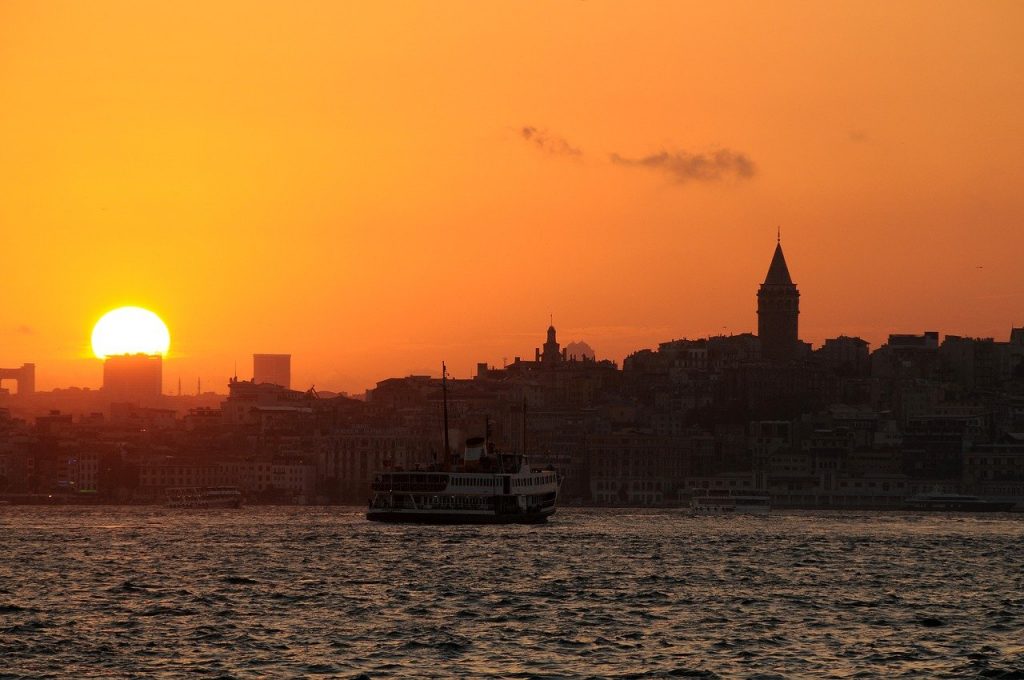 I am in love with taking vapur, i.e. the ferry crossing the Bosphorus. It takes 20 to 45 minutes depending on where it moves from and the destination.
It does not matter whether winter or summer, vapur has always been the most joyful and fascinating activity of explorers in Istanbul.
On the hot summer days, finding a seat in the outdoor and feeling the waterdrops on your skin is the best way to feel the city. However, watching the sunset in vapur is a completely different experience you should have.
In the summer evenings, after the sun goes down, a light wind arises, and fresh air encompasses all around the city. So, taking a vapur from Princes' Island to Kadikoy (or visa versa) might be a perfect evening activity.
10- Visiting the Summerhouse of Sultans: The Beylerbeyi Palace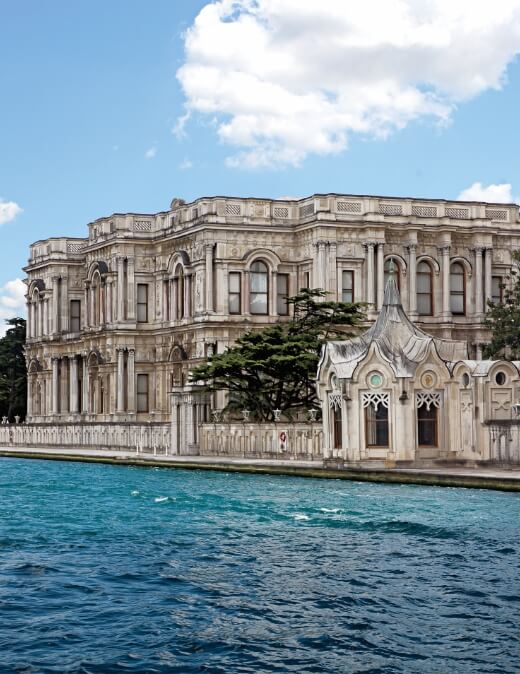 There are so many historical buildings and significant palaces in Istanbul such as Topkapi Palace, Ciragan Palace, or Dolmabahce Palace.
However, Beylerbeyi Palace is also an exceptional place for tourists as it reflects the late-Ottoman architectural characteristics.
Beylerbeyi Palace was built in 1865 as a summer palace for the Sultan. It is by the sea on the Uskudar coast and has great gardens. There is a bamboo forest, a huge pool, and marble pavilions.
Although the view of the sea and the palace is more than fabulous, the interior design is also fascinating. Due to the classical Ottoman interior design patterns, you will lose your sense of time and place.
I advise you to take a detailed look at the brilliant chandeliers, carpets, and curtains.
11- Having Breakfast in Exceptional Places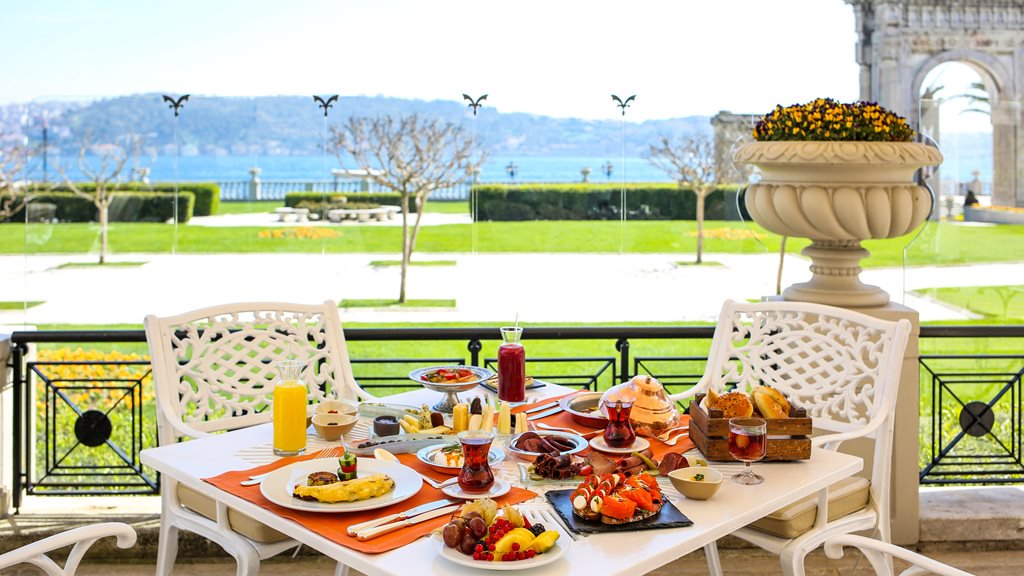 Whether you are a history enthusiast or in love with the natural beauties, Istanbul gives you what you need for breakfast as well.
Turkish breakfast is my favorite meal, as it includes a lot of different food, cheese, fruits, vegetables, eggs, breakfast sauces, simit, and so many other things…
Having breakfast in the historical Ottoman atmosphere by the sea is an opportunity that is unique to Istanbul. In Ciragan Palace, you may have one of the best breakfasts of the city while watching the Bosphorus view, just like Sultans did once.
In Stella Polonezkoy, you may enjoy the beautiful nature of Istanbul while eating completely natural and organic foods and homemade cheese. Stella is in the middle of the northern forests of Istanbul and a perfect opportunity to spend time with your family.
12- Eating Watermelon and Traditional Cheese with Raki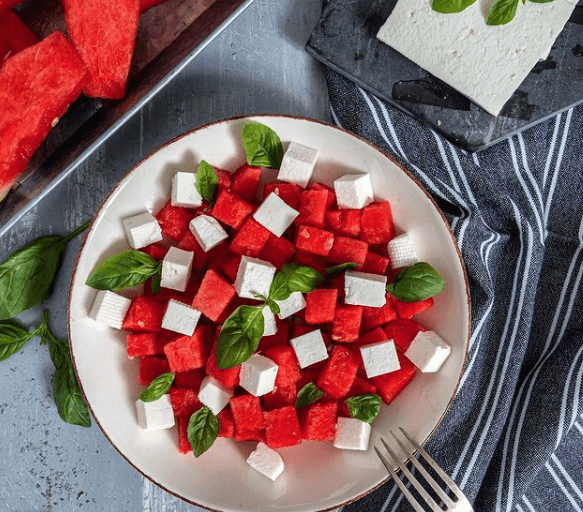 Surely Istanbul's seafood, Ottoman cuisine, kebabs, grills, and all desserts are very delicious. However, if you want to take a break and have a light lunch, I present you the simplest meal.
Eating watermelon and traditional Turkish cheese for lunch is a very common habit for Turkish people. In the summer months, we really love to eat a cold watermelon, olives, and cheese, and -maybe drink raki.
You may find those in a random meyhane or simply bring them with you to a park to have a picnic. If you're vegan, you may find vegan cheese in Vegan Dukkan in Kadikoy or Migros Supermarkets everywhere.
13- Booking a Bosphorus Tour in a Dinner Cruise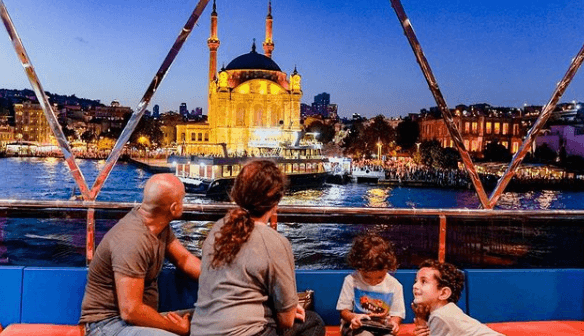 I already recommended to you the vapur, which is an integrated public transportation way of Stambouliotes.
However, dinner cruises offer a great opportunity to enjoy the Bosphorus and city lights while having dinner (with or without alcohol) on a cruise full of entertainment. Some of them serve lunch as well if you want to enjoy the Bosphorus tour in the afternoon.
Moreover, there are different programs for each cruise, you may have a calm dinner or enroll in a Turkish Night program including orientalist entertainment and belly dance. Contact your cruise company to see the prices and program.
14- Taking a Walk Around Balat Streets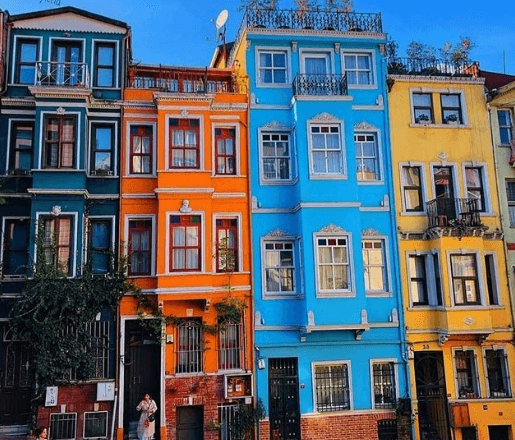 If you'd like to explore the city by yourself instead of entertainment programs designed for tourists, you should definitely go to Balat!
Balat is a neighborhood in the Fatih district, where all different cultures of Istanbul have been living all together. It is the heart of the city for hundreds of years.
The architectural pattern of Balat is worth to see. You may buy vintage shirts and dresses from vintage shops or buy antiques from antique shops if you love nostalgia like me. The Balat breakfasts are also very popular.
Furthermore, Balat shelters different designers' shops, so, Balat is not only a center of history and social life but also creativity!
What makes Balat unique is not only the shops but the cute streets and the colorful Istanbul houses. You may take a walk on random streets while the sun is shining to exhibit colorful patterns of the neighborhood.
15- Going to Summer Concerts and Festivals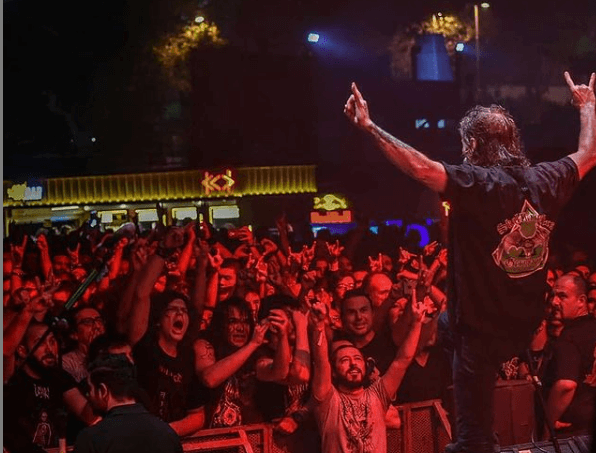 Istanbul is the city of music and culture as well. There are so many huge concert halls, festival places, and therefore festivals! For example, my favorite festival area is Kucukciftlikpark near Macka Park.
In 2019, Istanbul hosted Hindi Zahra, Mark Eliyahu, Evanescence, Stavroz, LP, etc. Moreover, every July, the Jazz Festival is organized.
If you like jazz, catching up with the festival is a perfect opportunity to go to different places in Istanbul and listen to both Turkish and international musicians.
16- Drinking Gazoz at Avam Kahvesi
Avam Kahvesi is one of the oldest cafés in Istanbul. It is located in the middle of Beyoglu, very close to Istiklal Street. The decoration of the café is like a heaven for nostalgia lovers.
If you want to feel the 60s and 70s and feel like you have traveled in time, Avam Kahvesi is very suitable for you. I really love going there, sitting on a chair and watching the street for a while.
However, not only the decoration but the numerous variations of local gazoz, -different types of Sprite! In every city, there are local gazoz all over Turkey.
Avam Kahvesi serves almost all of these different brands. I particularly recommend Zafer Gazozu that you cannot find outside of this café.
We love drinking gazoz with leblebi -roasted chickpea-. So, don't be surprised when they bring a bowl of leblebi with the gazoz you ordered.
Whether you're a winter person or a summer person, I'm absolutely sure that you will like Istanbul while sun is shining.
Everyone loves Istanbul, so will you. Surely, which season is ideal to visit our lovely city is all up to you. Yet, no doubt that visiting in summer is always riskless. So, enjoy the hot weather and sunny days!