A couple of days ago, while I was waiting for my bus, looking visibly irritated because it was off schedule, I met an old man who had moved to Istanbul after retiring from his work in the United States. I was so intrigued as to what would make someone from the US choose Istanbul as their retirement resort.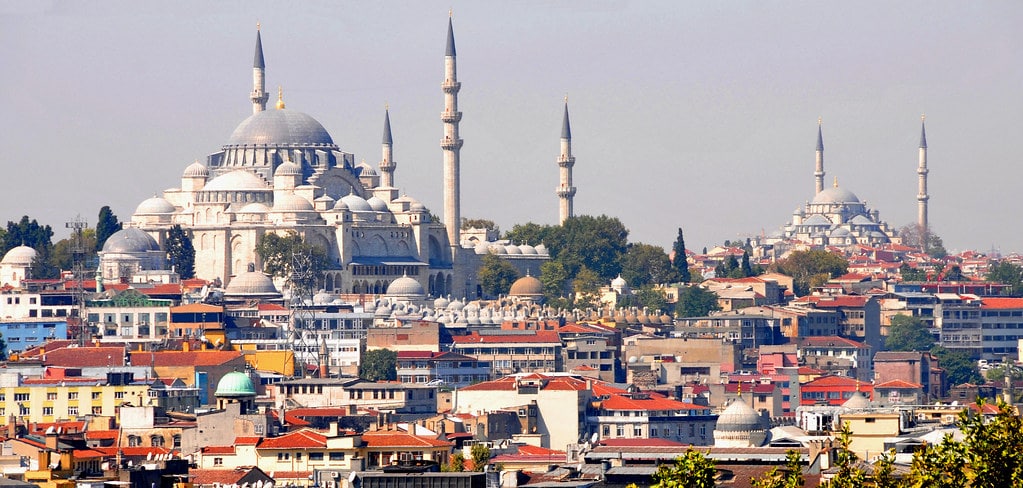 While he had some interesting reasons he spoke about, it got me thinking about it as well. For what reasons SHOULD people visit Istanbul? It is honestly such a diverse city. Apart from the apparent differences between the Asian and the European sides, there are variations in the scenery, landscape, and essence within the Istanbul of both the continents.
The exchange gave me the idea to list down reasons that I think anyone should visit Istanbul. There is a lot to do and so many things to see. Istanbul is such a beautiful representation of a fast-moving modern city that continues to stay true to its historic roots. The architectural differences are also breathtaking. While you are likely to admire the beautiful mosques and palaces built in the Ottoman style, you will also find yourself amazed by the colorful old neighborhoods and their contemporary vibrant beauty.
I know that I have written this quite a few times already, but I genuinely do mean that you have to visit the magnificent city of Istanbul at least once in your life. And listed below are all the reasons you will need to book your trip!
1. Turkey's Awesome Food Options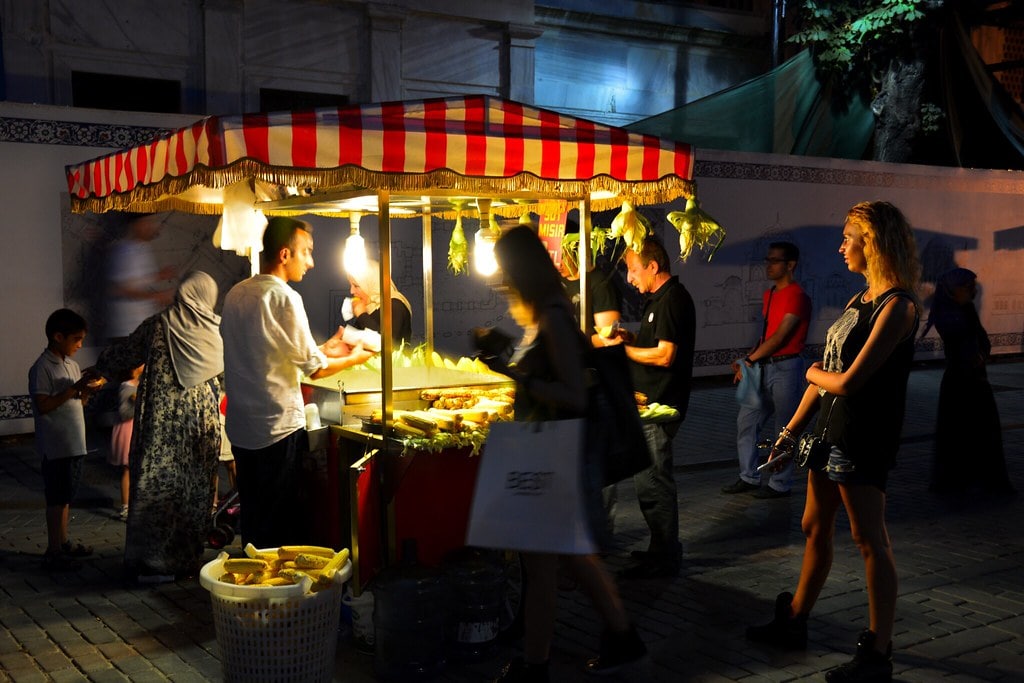 There is a vast variety of food you are bound to enjoy in Istanbul. There are so many options of meat, street food, kebabs, and also desserts to choose from and they are all so different and unique.
The street food, in particular, has so many options to choose from. You can find casual snacking options like simit, which is a Turkish sesame seed bagel. Durum, meat wraps with variable options for you to choose from. Another exciting Turkish street food item you will find almost everywhere in Istanbul is the stuffed mussels, called Midye Dolma. I have a full guide on street food in Istanbul.
Apart from the street food, the traditional Turkish cuisine, especially the grilled kebabs, roasted eggplant dishes, and Corba, which is soup, are extremely delicious. Another important meal in Turkish tradition is breakfast. It is an unthinkable amount of cheese, olives, freshly baked bread, omelets and best of all, the Turkish Menemen.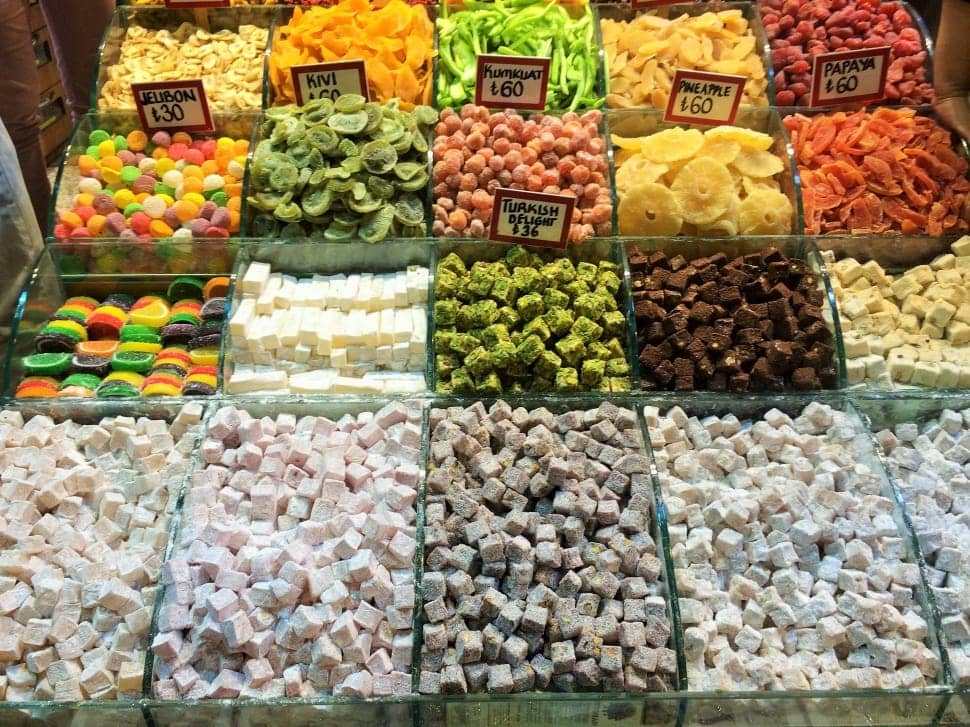 Apart from savory options, there are many dessert options in Turkish cuisine, the rice pudding being one that I can guarantee you will not find the same taste anywhere else apart from here. Kunafa, baklava, and Turkish delights are incredible. And let's not forget the Turkish Coffee that goes oh-so-well with the desserts.
There are also many fusion restaurants in Istanbul which is an exciting twist on how food brings cultures together. One place, in particular, is the Arada restaurant in Tophane. It is a fun mix of Lebanese and Turkish cuisine, but this mix is not just restricted to the food that they serve, you can see it in how the restaurant is designed as well.
Istanbul is also home to some globally-renowned celebrity chefs. Especially if you have been anywhere on social media this past decade, you have probably heard of Nusret, better known as Salt Bae. He has a chain of fine dining restaurants that serve a world-class meat menu.
There are also a great number of international restaurants in Istanbul as well from all over the world.
2. The incredible History and Culture
Istanbul has such a rich and extensive history which is reflected in its present-day lifestyle as well. Though you may look at Istanbul as a fast-moving metropolis, which would not be wrong either, there is still the essence of all the empires that once lived and ruled in the region.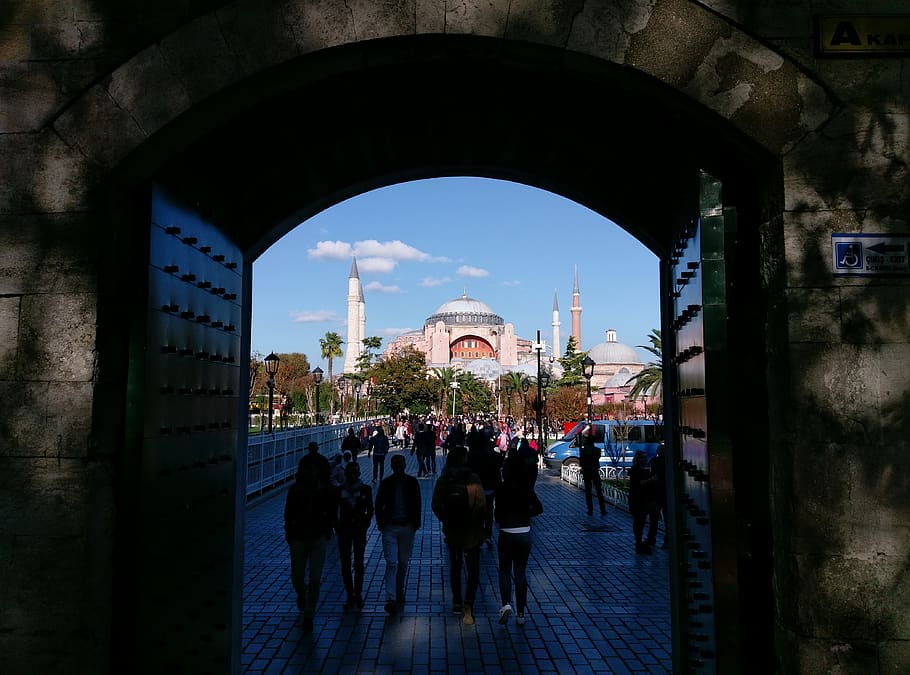 Istanbul had been home to four major empires in history, namely the Roman Empire, the Latin Empire, the Byzantine Empire and finally, The Ottoman Empire. The empire was later taken over by Mustafa Kemal Attaturk who turned Turkey into a republic.
The history and culture have been preserved extremely well in the shape of museums in Istanbul. There are many interesting and a wide range of exhibits for you to see. You can see the Topkapi Museum which is inside the Palace which is a depiction of Ottoman life. You will also thoroughly enjoy the Istanbul Archeological Museum as well as the Museum of Islamic Art in Fatih.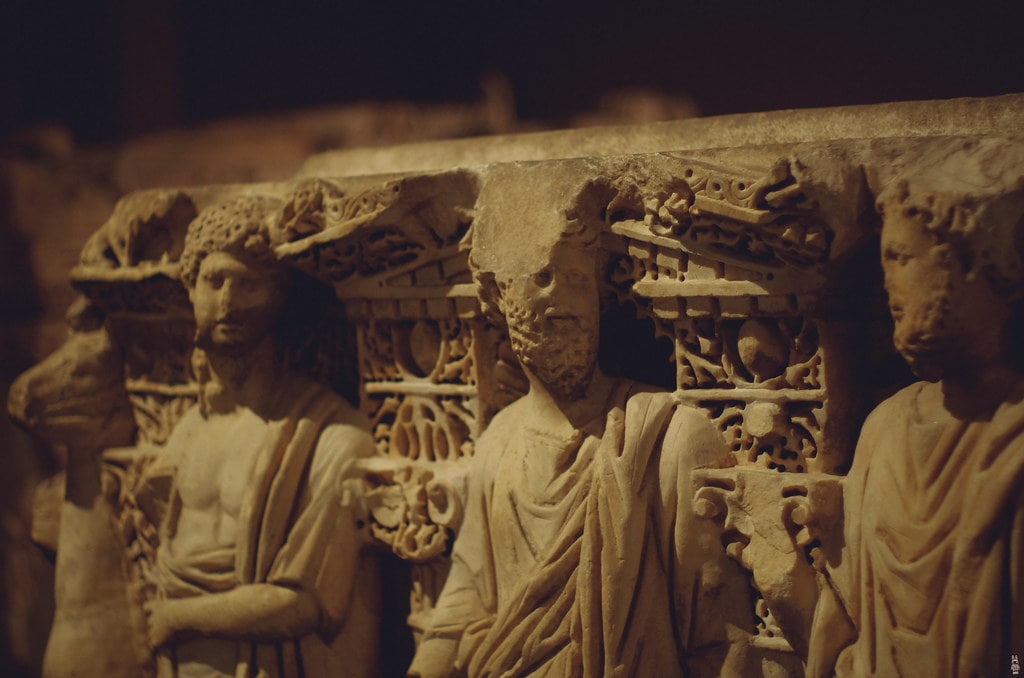 This amalgamation of regal empires and modern life is what truly makes Istanbul unique. It is an interesting mix of the east and the west making a culture of its own. The cityscape is a combination of old historical buildings, museums, mosques, and passages side by side with grand malls, modern skyscrapers and, contemporary art galleries.
Whenever anyone tells you Istanbul is a city like no other, they mean it, and it is very, very true. You have to come to see the uniqueness yourself.
3. Extraordinary Ottoman Palaces
When we talk about possibly one of the greatest Islamic empires in history, one thing that is especially talked about is the lifestyle of the Ottoman Sultans. While there are many re-tellings through television shows and films, the palaces have been converted into museums for the public to feel as if they are also a part of that history.
The most significant palace is the Topkapi Palace which was the first to be built by the Ottoman emperor in Istanbul after the conquest. So it is an authentic depiction of the lives the Sultans led during the most important period of the empire. If you have seen the Topkapi Palace on television, the feeling of being there in person is an out-of-body experience.
As the empire grew in power and magnitude, more palaces started getting built. The first of these is the Dolmabahce Palace which is an exquisite vision of contemporary Islamic architecture mixed with the dominant Baroque European style at the time.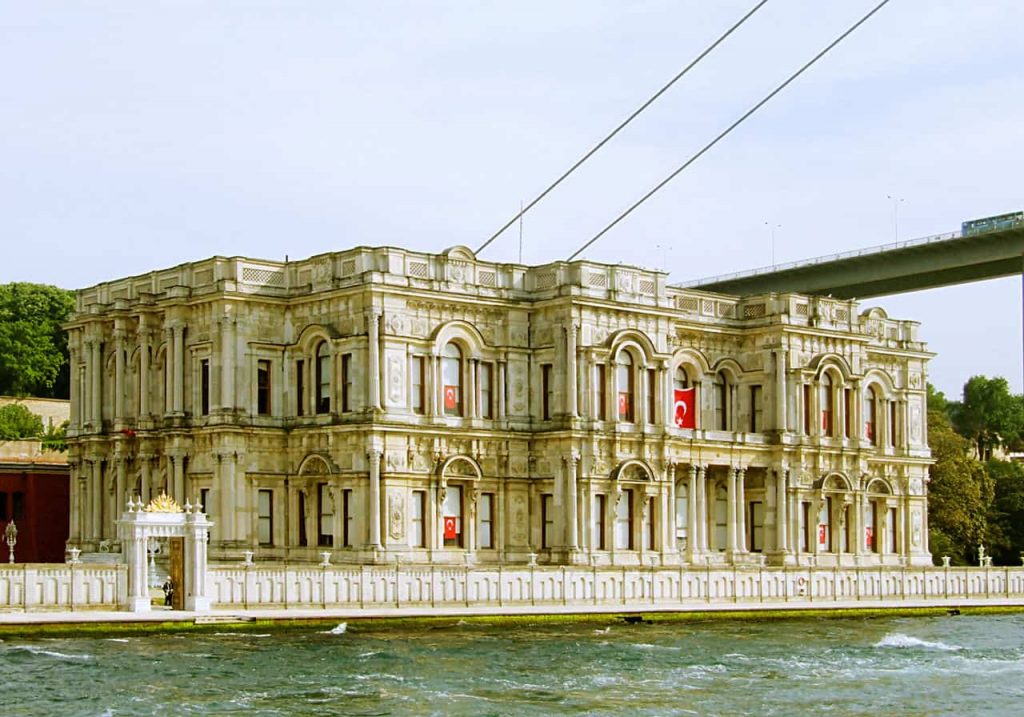 Located right by the harbor it is everything that fairytales are made of. The palace has a stunning exterior that is just the tip of the iceberg for when you go inside to be left completely shell-shocked by the elegance the palace carries.
There are also numerous summer palaces from the period built by Sultans for a retreat from their public lives. These smaller palaces are open to the public and some even have small museums inside for the visitors to learn more about the palace and the emperor who ordered its construction.
4. The View of the Mighty Bosphorus
Istanbul is known for its diverse culture, its magnitude spread over two continents, its infrastructure, and its history. But one thing you will always hear about Istanbul is the view of the Bosphorus from all around the city. The Bosphorus is to the city of Istanbul what the Statue of Liberty is to New York. It is a personality trait of the city. I don't know if it is the palaces, mosques, and towers that have a view of the Bosphorus strait or is it the other way round.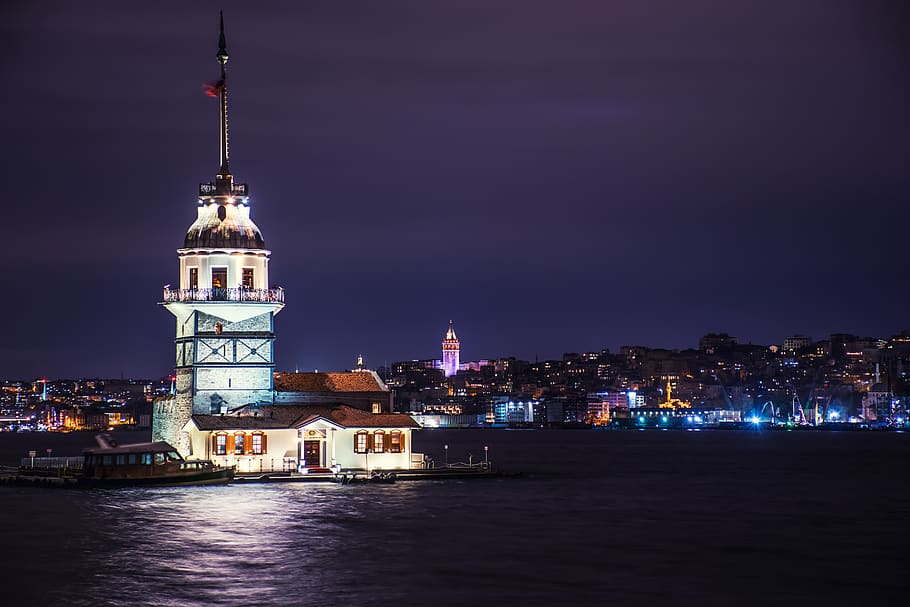 Flowing between the Asian and European side of Istanbul, the Bosphorus is one stunning view. There are many tour options available for those who wish to explore the strait. There are variations of short and long cruises that take you around all the attractions of the Bosphorus.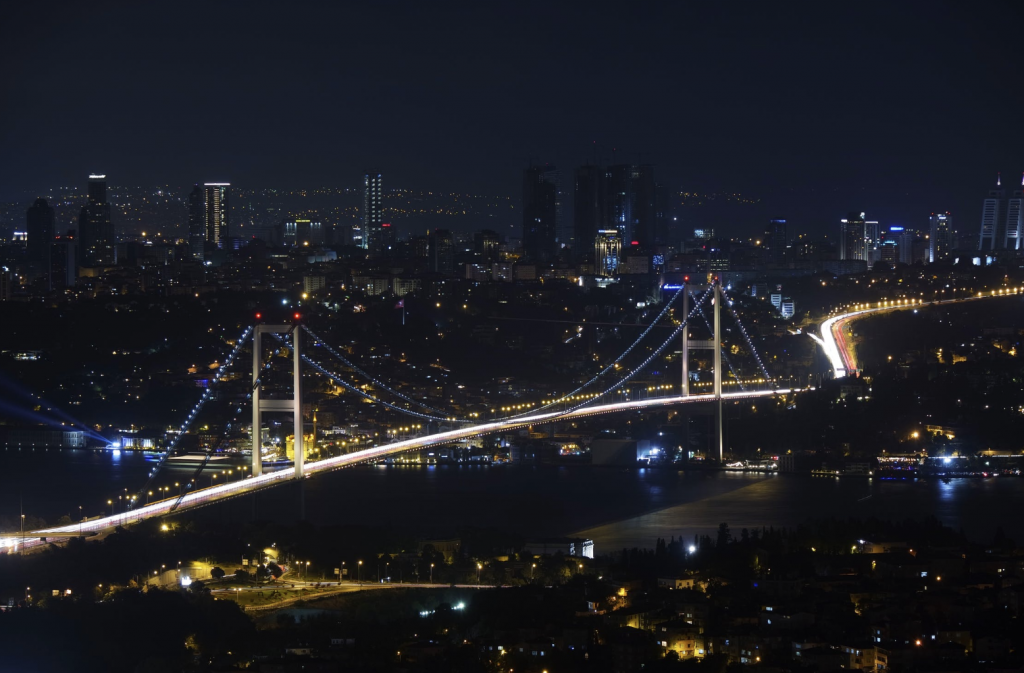 I would recommend you to take the long cruise through which you get to see the main attractions while also experiencing the beautiful sunset on the shore all while enjoying a great meal, wine, and live entertainment on the cruise. Like a whirling dervish show, to belly dances, traditional folk dances and so much more.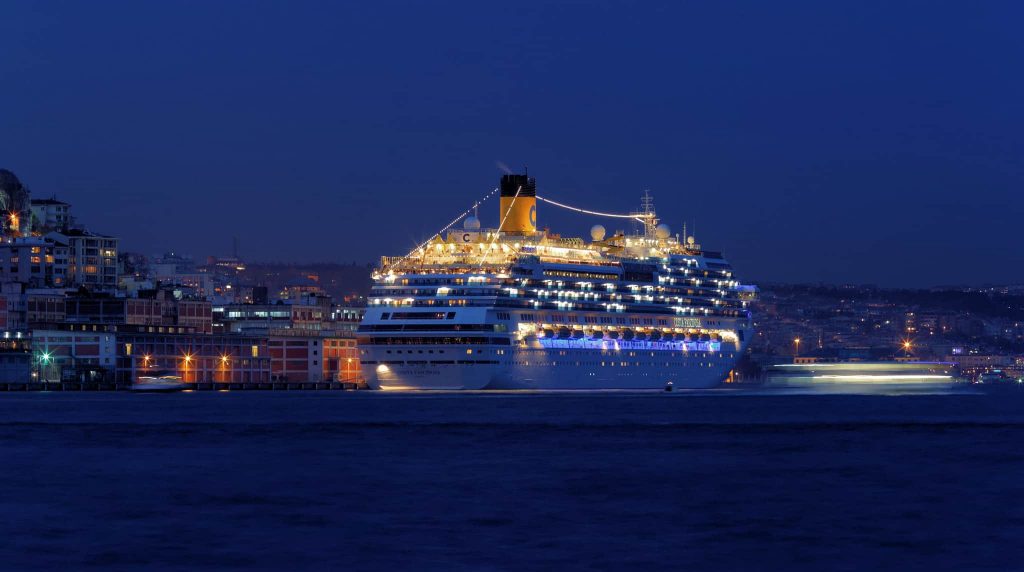 Especially at night, you will see the whole city illuminated by lights, all the palaces gleaming and a stunning night sky. It is a must for you to go on a Bosphorus cruise. Depending on your schedule and budget you can get many different variations of the tour, so you don't have to worry about anything. Just be there and enjoy.
5. A Thrilling Nightlife
Istanbul has a wonderful nightlife that is stretched over rooftop bars to scenic courtyards with live music, DJs and even karaoke. It is a perfect end to any day of long, tiring walks shopping around the bazaars and looking about museums if you ask me.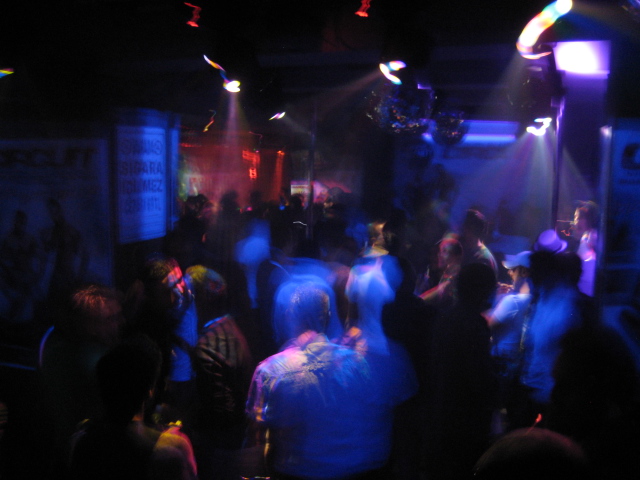 Much like everything else in Istanbul, there is a lot of diversity in the nightlife as well. Tailored to fit your preferences and tastes. You can go to a jazz bar if that is something that interests you, where there is live jazz music played all night. You can also find musical preferences ranging from Disco to Indie music as well as Turkish and Arabic music which is actually quite upbeat!
There are dance clubs for the more youthful demographic of Istanbul where you will find backpackers from around Europe and university students drinking and dancing after a busy day. It is a lively environment set by the DJ, determined to keep everyone on their feet. It is a great way to meet new people in the city as well.
Some of the most thrilling clubs can be found in Taksim, Istiklal, Kadikoy, Maslak, Nisantasi, Karakoy, and Besiktas. Out of these, I would personally recommend Kadikoy as the best nightlife experience in Istanbul.
6. The Grand Bazaar and Spice Bazaar
In every cliche about Istanbul, it is true that if you come to Istanbul and don't visit the Grand Bazaar, did you really come to Istanbul? If you have read many different blogs about the same question that I am answering and wondering what the hype about the Grand Bazaar is about, it is simple. It is genuinely unlike any other bazaar in the world.
The bazaar is stretched over 61 streets, with more than 4,000 shops inside, it is one of the busiest tourist spots in Istanbul. An estimate puts the number of daily visitors from 300,000 to 400,000!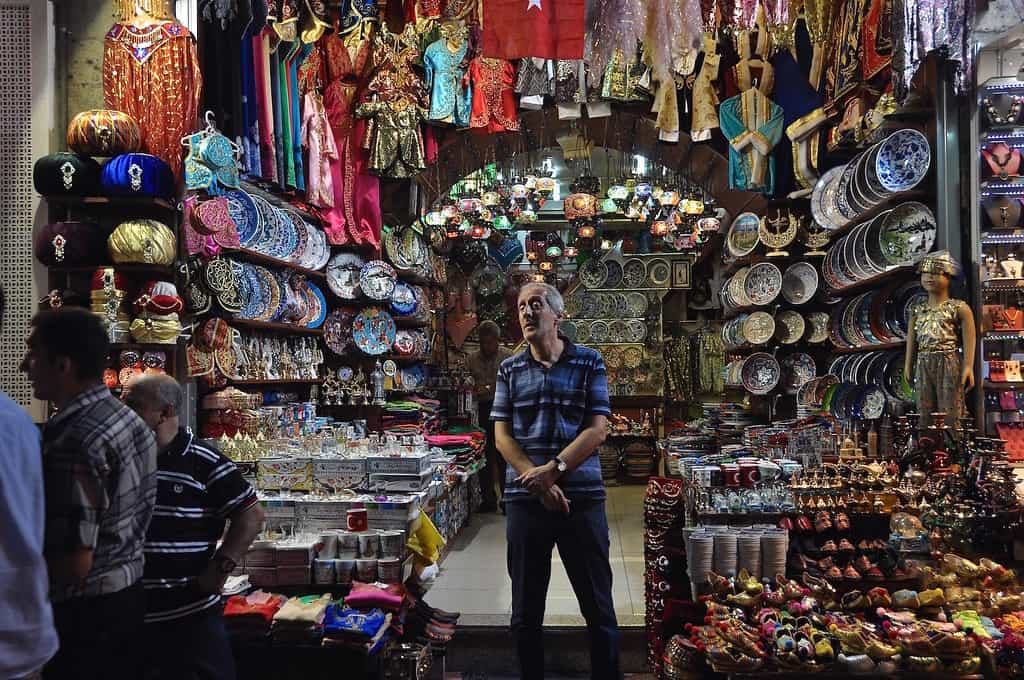 I will not go into too much detail about the shops inside the bazaar but what I can say is that it is the epitome of Turkish culture. From the craftsmanship to the hospitality of the shopkeepers, it is an authentic Turkish experience.
While the Grand Bazaar is famous for its carpets, textiles, leather goods and much more, its younger sibling, the Spice Bazaar is famous for (obviously) its spices and sweets. The aromatic display of powdered spices, pickles, and even dried peppers is something out of a photograph.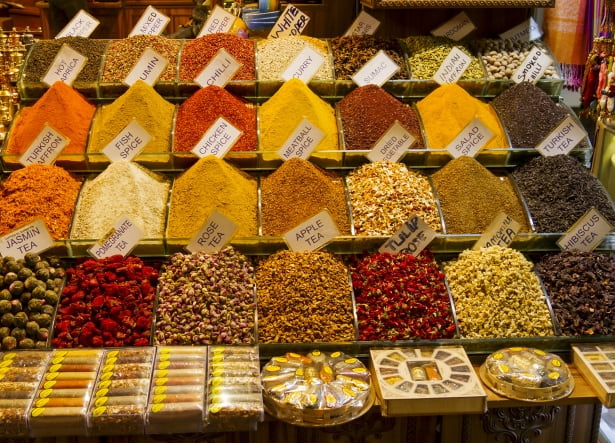 The Spice Bazaar will welcome you with eager shopkeepers standing with trays of Turkish sweets to lure you into their stores where they will make you try different teas and even more sweets. It is such a unique experience that I had never seen before, especially to this extreme. Shopkeepers turn into hosts welcoming people into their houses. It is absolutely wonderful.
7. Unique Ottoman-era Architecture
During the golden period of the Ottoman empire, there was a lot of development in art and architecture in the area. As more Sultans progressed to the throne, they each commissioned their own periodic legacies which would immortalize their names in history.
The Ottomans have left behind a number of mosques, libraries, or as they are called Medresesi, palaces (as mentioned above) and hamams, traditional Turkish baths.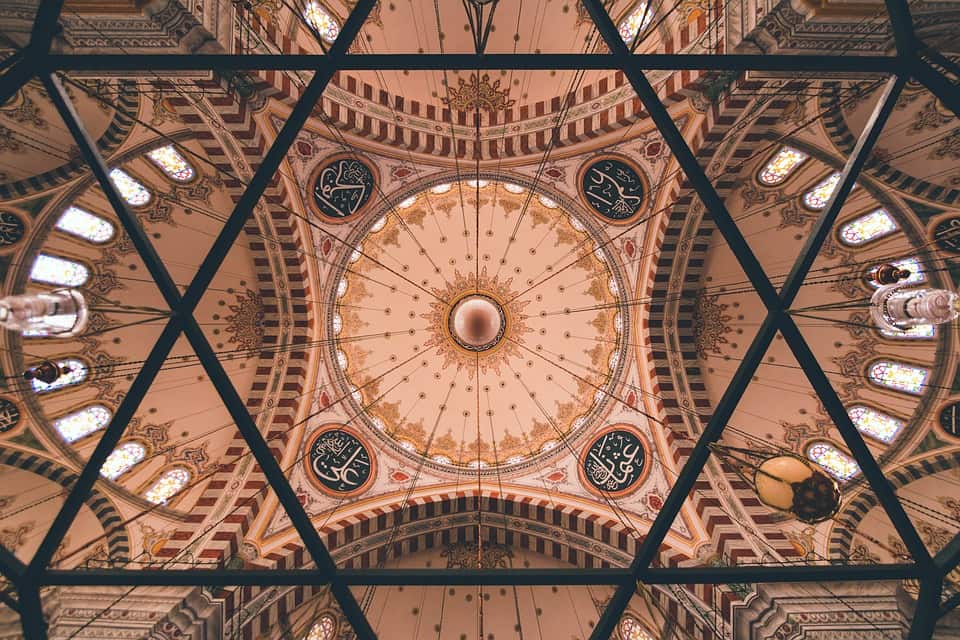 The Ottoman style of architecture comes from a combination of the details of the Baroque and Rococo styles mixed with the minimalism and calligraphy from the east.
Some of the most notable and worth mentioning spectacles are the Blue Mosque in Sultanahmet, which is one of the most visited destinations and all for good reason. It is an absolutely majestic structure that truly encapsulates the essence of the period. Apart from the Blue Mosque, Ottoman architecture in mosques can be witnessed in the aura of the Beyazit Mosque, Laleli Mosque, Yeni Mosque, and the list goes on and on.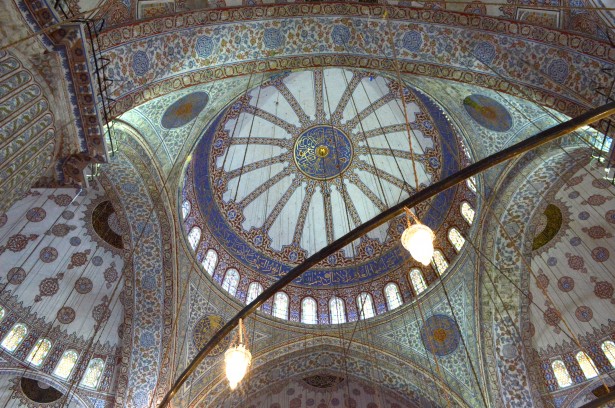 You will also find the Turkish baths, Hamams to be quite intriguing. Most hamams that are currently functioning in Istanbul are historical that had been commissioned by the Sultans for themselves and their people. These hamams are made in marble with domes that resemble the mosques, with chandeliers hanging from them. It is quite a beautiful site and an equally satisfying experience.
8. A Trip to Princes' Islands
The peaceful outskirts of Istanbul are the Princes' Islands, which are tranquil spots located just 30 to 40 minutes away via the ferries. I can not any one of the Islands in particular as they are all beautiful in their own individual way, so you can choose the Island you want to go to when you reach the Ferry station.
The Islands are a peaceful detachment from the fast-paced lifestyle of the city. There are no cars allowed on the Island, besides ambulances and other service vehicles. You can rent a bicycle or even have a horse carriage tour around the Island. The coachmen who take you around the Island are very nice who want to give you the best experience of the tour. They will stop the carriage at important spots and volunteer to take photos of you as well.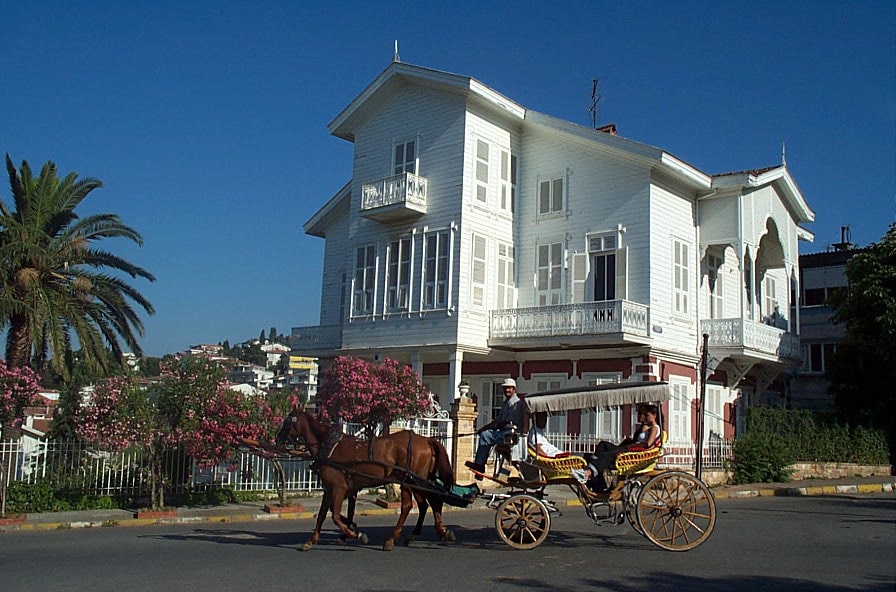 Apart from that, the Islands have fascinating restaurants and coffee houses. And honestly, some of the best bread and cheese I have tried in Istanbul was in the Islands. There are more commercial restaurants as well as daily homemade options as well.
If you want, you can stay overnight there as well. The Islands have many quirky and decent hotels for you to stay there. I can assure you, you will be waking up to a gorgeous view of the sunrise on the Bosphorus for sure if you decide to stay there.
The Islands have many souvenir shops you can stop by to take home presents and memorabilia of your expedition.
9. Colorful Old Neighborhoods
Istanbul has a diverse range of architectural spectacles in which every neighborhood has a distinct style and that is something that I admire about the mighty city. There is always something to do, a new area to explore, something new to see.
You might think of the area of Sultanahmet when you read the words "old neighborhood", but there are actually more interesting small spaces that have been renovated and preserved to keep their magic alive.
Some of these stunning neighborhoods are Balat and Samatya. Balat is a small area near the Golden Horn. You will be initially mesmerized by the colorful wooden houses and cobble-stoned streets, instantly making you feel as if you are walking through a children's book. It is truly magical. You will see many cute, quirky restaurants and coffee shops in the area.
Another old and interesting neighborhood is Unkapani, located right at the start of Fatih. Although it is not as magical as Balat by any means, for music fans, it is worth a visit. There are a variety of old music shops that used to sell records and cassettes back in the day, some still do. There are also shops that sell instruments at a much cheaper cost than the ones in Galata.
In Unkapani, if you go, you should sit down and have Unkapani Pilav which is one of the oldest and best Pilavs in Istanbul. You should also try Vefa Boza, which is a barley drink that I have never seen anywhere else. Or honestly, tasted anything similar to it either. In a good way.
10. A stroll through Taksim Square and Istiklal Street
Taksim square and Istiklal street are probably the most crowded places in Istanbul, apart from Sultanahmet and the Grand Bazaar. The republic monument in the middle of Taksim is always hustling and bustling with excited tourists wanting to get their photos taken with the monument. It is also one of the main spots of gathering for public activities, festivals, and celebrations.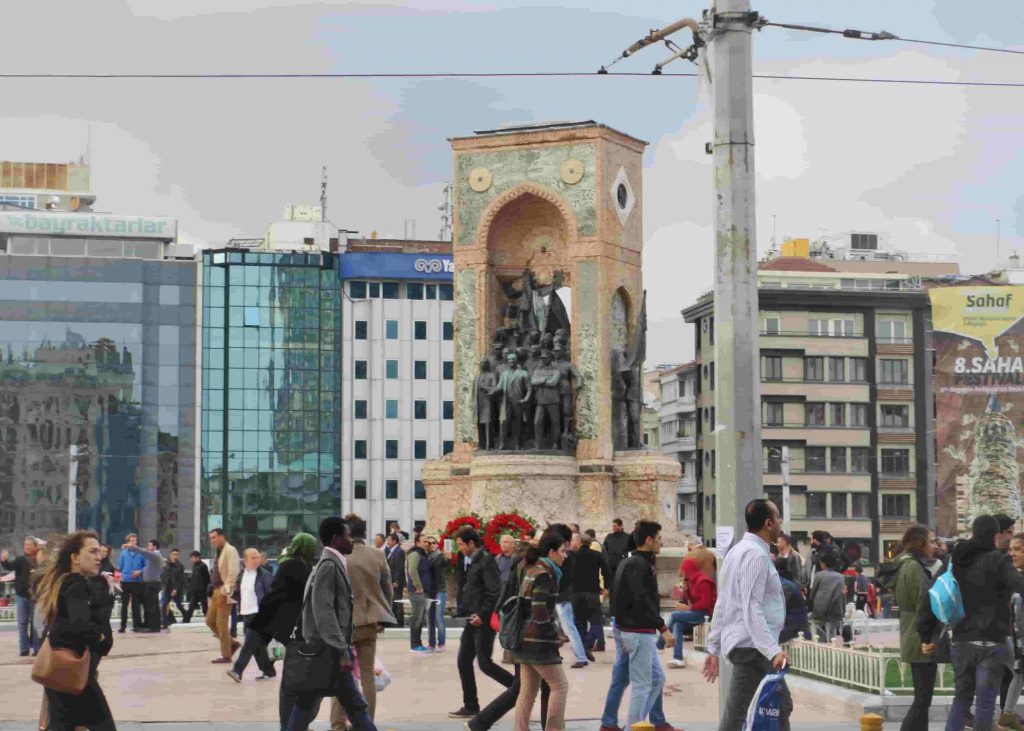 The reason why the Istiklal street is so popular is that it is a one-stop-shop for everything you would want in a tourist experience. You will see everything from street food, bars and clubs, fine dining, coffee houses, and hookah bars to shopping malls, souvenir shops, and antique stores. There are also a number of museums, art galleries, and old classical cinemas in which you should definitely go watch films when you visit. Especially the Atlas Cinema.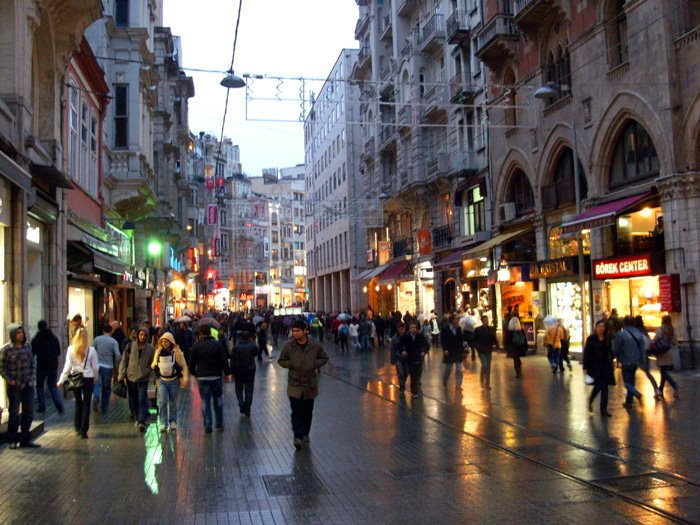 There is always a sense of celebration when you go through Taksim and Istiklal. Especially on game days. Football fanatics, wearing their teams' merchandise take the streets up by a storm, singing and dancing and just having a good time. Apart from sports fans, there are many unique street performers who bring their talents to the streets. One of my favorite acts has been The Uninvited Jazz Band that I have seen perform twice and it has always been a treat.
It is one of those places that are so spectacular that you lose track of time. You have to see it for yourself to understand what is so special about Taksim and Istiklal that everyone keeps talking about.
Istanbul awaits to welcome you.
I hope I have been able to convince you to plan a trip to Istanbul with the list I have put together. While there are so many things to see here, you will particularly enjoy the kindness and hospitality of the locals.
There is nothing the locals enjoy more than welcoming tourists to their shops, restaurants, cafes, and even the streets. They love chatting with tourists, giving their recommendations or just greeting in general. Though not everyone speaks English here, they are still more than eager to help. It is a heartwarming gesture of acceptance from the locals.
Overall, I believe Istanbul is a place where there is everything for everyone. It is magical, eccentric, and whimsical. It will be truly one of the best trips you will ever take and you will come back to explore more or relive the moments you make here on your first trip.
I hope I have been able to convince you to book your flight to Istanbul by now. Istanbul awaits you.