As you plan your trip to Istanbul, you will be looking for places to visit, hotels to stay at, where to eat, what to buy, what to wear, how to get around the city and other exciting things to do. In order to manage your activities, you will also be worrying about money and currency options in Istanbul.
Istanbul, since it is such a big city that generously welcomes millions of tourists each year, ensures accessibility when it comes to availability foreign exchange as well as credit cards. Visa, MasterCard, and American Express are widely accepted all over Istanbul which makes being a tourist in Istanbul quite comfortable.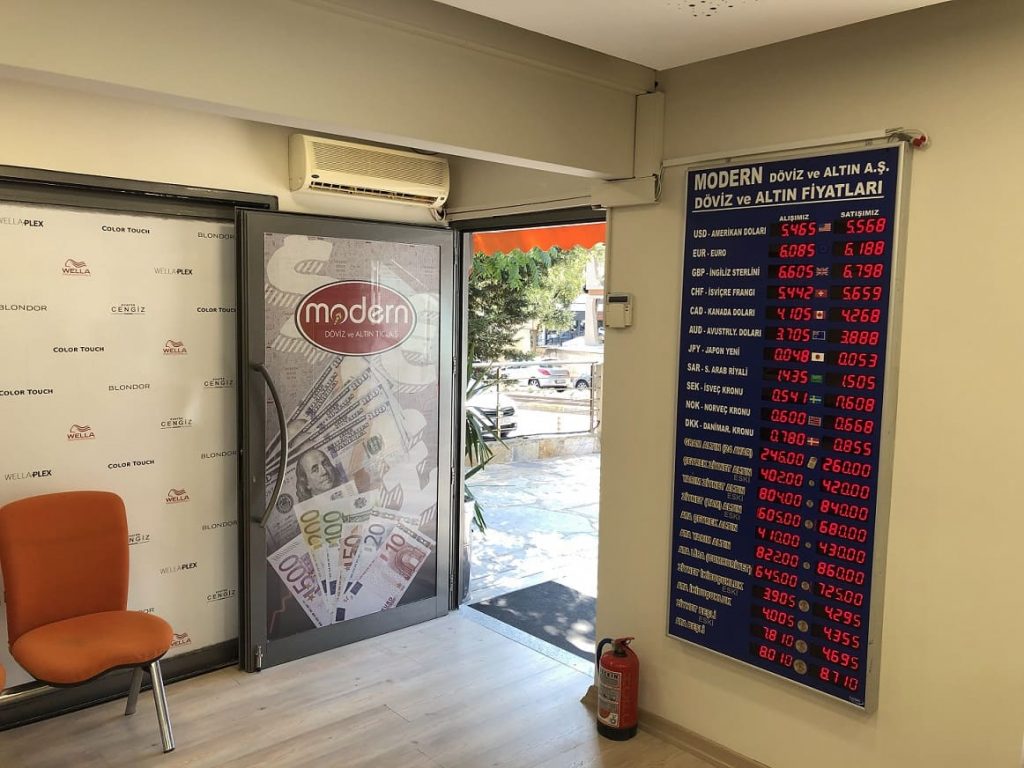 You can also withdraw Dollars and Euros, as well as Liras, depending on your preference, from ATMs all over the city. There are various language options for you to choose from as well on the ATM machine. While they are in Turkish, you can choose English, Arabic French, Russian, among other language selection options as well. It is extremely convenient.
Most people prefer to do it at the airport, which is a good option for you. I would, however not recommend exchanging money at the airport. You will not get an ideal rate inside the airport as you can get a more favorable exchange rate outside, especially in peak tourist areas.
Exchanging money is extremely convenient in Istanbul, but the exchange rate often differs from location to location. The currency exchange inside hotels and the airport would not provide you with a fair exchange rate as those in crowded tourist areas would, like Taksim, in the Sultanahmet square vicinity, near the Grand Bazaar, and Eminonou, are some of the best rates that you can get.
Can you exchange money in Istanbul?
You can absolutely exchange money in Istanbul. The best places to get your money exchanged from are Taksim, Sultanahmet, Grand Bazaar, and Sirkeci. Since these are active tourist spots, surrounded by a generous amount of hotels, the likeliness of getting a good exchange rate is very high. Especially compared to the airport and shopping malls.
One thing I would like to make clear in order to avoid any confusion you might have when you are at the exchange is that the exchange rate that you will find online will be different than the one you will get anywhere. You can use the online currency converters to get a rough idea of how much you will be getting in exchange for your currency, whichever you decide to carry.
It is not a good idea to use the online conversion as the base for your calculations. Its always better to keep a greater figure in mind than the one you will find on the internet. As foreign exchange include commission or additional charges. If you withdraw money from the ATM, you will have transaction charges applied and so on.
While there are many exchanges available in any area that you go to, Istanbul also provides the convenience of money transfer facilities that are also available easily. If you happen to run out of cash or become a victim of unforeseen difficulties, you can always get money sent to you.
Which is the best currency to take to Istanbul?
Though you will get most international currency in any Doviz, the preferred currency to take is either Dollars or Euros as these are the most readily available currencies. You are also likely to get a good rate on the Dollar or Euro.
Some hotels, car rentals and restaurants accept US Dollars and Euros as well. However, even though you might be able to use other currencies in certain places, you would still need to have the Turkish Lira as it is the official currency in Turkey. If your hotel has discounted cash options if you pay in Dollars or Euros, then you can always allot an amount specifically to avail the discount.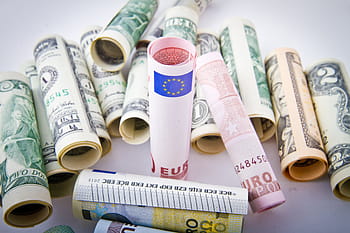 If you are going to Istanbul from a country that does not use the Dollar or Euro, it is best that you get either of the two currencies before coming to Istanbul to get them exchanged to Lira here. You are more than likely to get a favorable rate.
But once you are in Turkey, you would primarily be using Lira if you are paying in cash. Especially in the case of public transport, taxis included. As taxi drivers charge in cash, if you are lucky you can find a cab that will charge your card but that is a very rare instance.
While there are instances in which you can get away with using foreign currency, you should not rely entirely on that. Popular tourist areas are comparatively flexible in this case, you might not have similar ease everywhere else.
Most ATMs in Istanbul will provide you with three options for which currency to withdraw from the machine, that are Dollars, Euros, and Liras. It is extremely convenient to live in Istanbul and work with foreign currency. That is one of the reasons why people from all over the world love coming here.
What currency can you use at the airport?
Istanbul Airport is one of the most modern international airports in the world currently which has been lauded by everyone ever since its inauguration. One of the biggest reasons for its international acclaim in such a short period is the fact that it provides the utmost convenience to not only those traveling to Istanbul but also those who are in transit.
On the topic of which currency you can use at the airport, the answer is you can use anything between Dollars, Euros and of course the Lira. Duty-free shops inside the airport take any currency, so you would not have to worry about having to run to the exchange to get your money converted into Liras right as you land.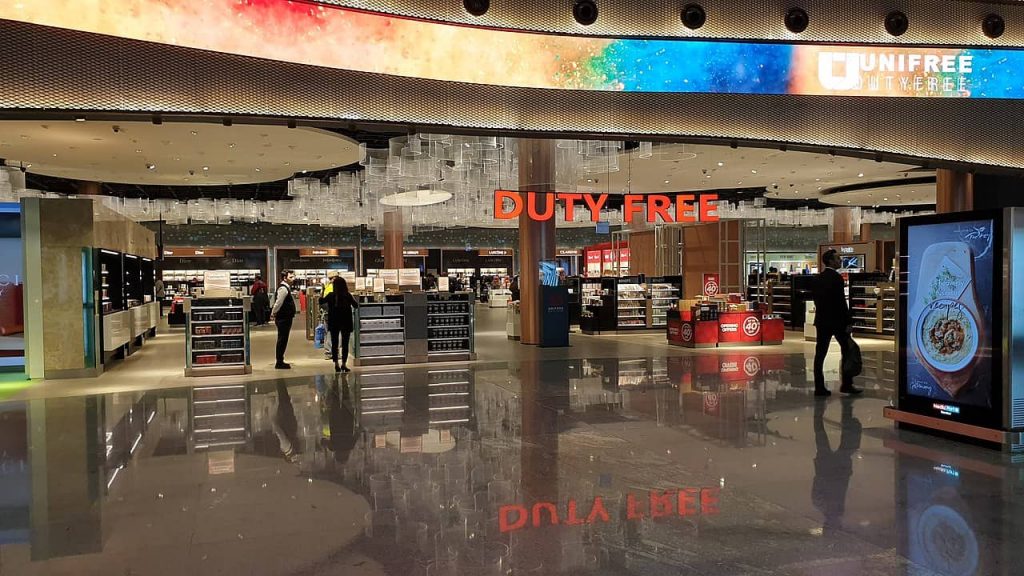 Restaurants inside the airport also accept dollars and euros in cash as well as they will charge your cards if you don't have cash readily available. The only issue with frequently using your credit or debit card is the transaction fee and border fee which would be applied and it can be a lot, varying on how many times you use your card.
You would require Liras for trolleys inside the airport and if you wish to board the airport shuttle that takes you to the city. But even for that, if you have your card, you can be conveniently charged through the machine.
How much cash can you bring to Istanbul?
You might wonder exactly how much cash can you take with you to Istanbul through the airport, and while there is no exact answer, you will be required to sign a declaration with the customs office in the airport if you happen to bring more than 10,000USD or Euros.
This is a legal measure that the authorities at the airport have to take as protocol. So if you want to avoid getting into unnecessary, completely avoidable paperwork, it is best that you plan alternatives in case you absolutely need a lot of money in Istanbul.
You can always withdraw money from ATMs or have money transferred to you via various money transfer options that are available in Istanbul, namely, Western Union, Money Gram, and Ria Money Transfer.
Using US Dollars and Euros in Istanbul
As I have already mentioned that apart from the official currency of Istanbul, the Lira, you can bring Euros and Dollars to Istanbul without hesitation of many limitations to where you can use them. As conveniently as these currencies are available and exchangeable, a fair amount of business dealings in Turkey happen in Dollars and Euros.
You can get fair use out of your dollars and euros apart from hotels and fancy restaurants. Street vendors (in certain parts of the city), shops in Grand Bazaar as well as tour groups and Bosphorus cruise packages also accept foreign currencies.
So you will get leverage and relaxation in some places if you do not have Liras readily available. You will have alternative payment options which are always appreciated if you are running low on Liras and the Doviz is away.
In my experience, I have seen small shop owners and vendors be willing to accept Dollars, Euros, and Pounds as well without hesitation so they can assist you. And it is also an additional profit for them also which is a fair byproduct of your convenience.
Using Credit and Debit cards in Istanbul
Credit and debit cards are widely accepted all around Istanbul all kinds of cafes, bars, restaurants, and shops. But it is a matter of preference. If you are more comfortable bringing cash and paying in cash, you can. As I have mentioned above. But to have a safety net, it is best that you check with your local bank for international transactions just in case.
Even though you will not face any trouble with your cards in Istanbul, you have to make sure to check with your local bank before, regarding the transaction fee and sometimes border fees might also apply, depending on your country and your bank's policy.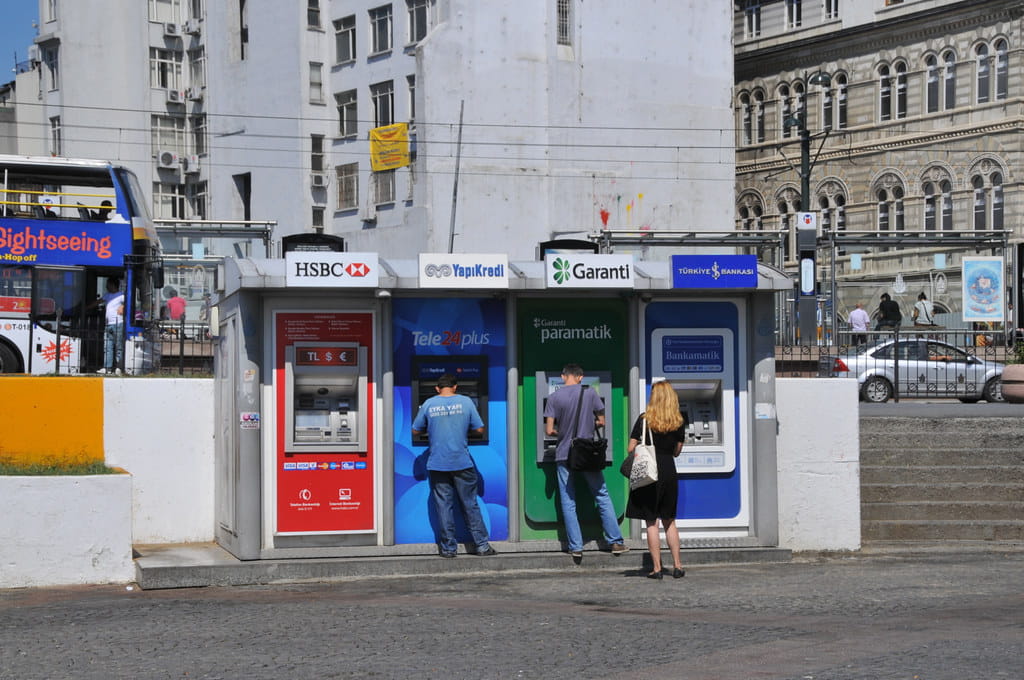 So using your card quite frequently can become quite expensive, so it is better to use it only in dire circumstances or only to withdraw cash from the ATM. Even though you can use your credit and debit cards widely in Istanbul, I would recommend you always carry a moderate amount of cash with you as well. In certain shops and clothing stores, you are going to get a decent discount on items if you pay in cash, as opposed to paying from your card.
There are also certain places like the Grand Bazaar and The Spice Bazaar where you would need cash for the smaller shops and vendors in and out of the bazaar for if you want to purchase anything from the corn and chestnut stalls or smaller souvenir shops.
A few money management and safety tips for tourists.
The first thing I would recommend is to compare a few foreign exchanges before you can get your money converted. While it might not be necessary for areas where there is extreme competition among Dovizs (Turkish for currency exchange), such as Taksim, Grand Bazaar and Sultanahmet. But in low-key areas like Besiktas, Sisli, and Levent that are mostly residential, you might have difficulty in finding a suitable rate. It can vary drastically.
Secondly, while there is no threat for robberies and street theft, if you feel unsafe or uncertain using the ATMs out on the street, there are plenty inside shopping malls where you can go and draw money without hesitation. The same goes for Doviz exchange as well.
Moving on, it is best that you keep a balance between cash and card payments. Avoid having a lot of money on you unless you know where you are going would require you to spend a lot, like the Grand Bazaar or high-end restaurants. This again depends on how many days you intend to stay in Istanbul combined with your expenses, hoteling, and traveling.
It is always to prepare a budget beforehand so you know how much money you would need and when. You can allot daily and weekly expenses to sort of streamline your money management. As it can be quite a hassle to go through the money exchange lines every few days. Especially as the queues can be really long during peak tourism season.
Finally, if you are traveling from a country that has a currency other than USD and Euros, you can check the comparative exchange rate beforehand. It is better to be safe and bring with you a currency that is readily available everywhere than have to look for specific exchanges where you can potentially find an acceptable rate for your currency.
I hope you have been able to compile some useful information that solves and resolves any queries that you had pertaining to exchanging money in Istanbul. I can guarantee that you will not have any difficulties, especially regarding access to currencies and exchange offices.