In the face of Istanbul's vast array of sights and sounds, orchestrating a brief visit might seem a Herculean task. Fear not, for our 5-day itinerary is crafted to effortlessly guide you through the city's quintessential experiences, ensuring you savor every moment in this captivating metropolis.
Istanbul in 5 Days
Day 1: Exploring Sultanahmet
Hagia Sophia
Start your day with a visit to the iconic Hagia Sophia, a masterpiece of Byzantine architecture that has served as a cathedral, mosque, and now a museum. Marvel at its stunning mosaics and the massive dome that seems to float above the vast interior.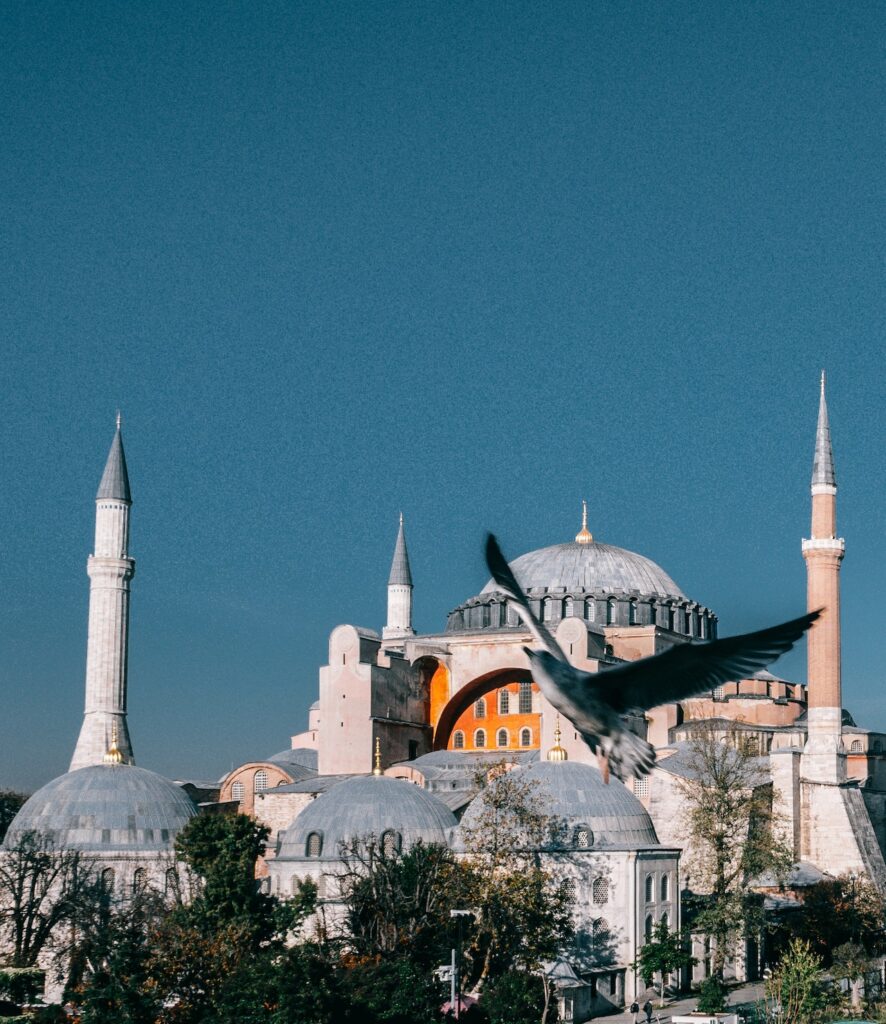 Blue Mosque
Just a short walk from Hagia Sophia, you'll find the Blue Mosque, another architectural gem. Admire its six minarets and the beautiful blue Iznik tiles that adorn its interior.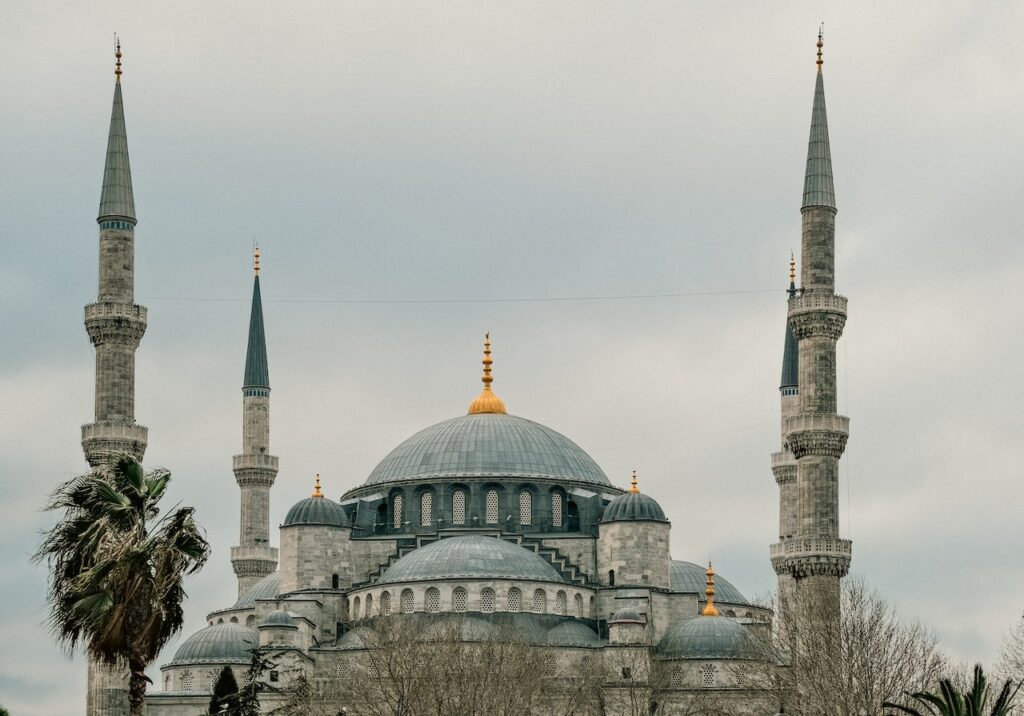 Topkapi Palace
Next, head to Topkapi Palace, the opulent residence of Ottoman sultans for centuries. Explore its lavish courtyards, chambers, and the famous Harem, where the sultan's wives and concubines lived.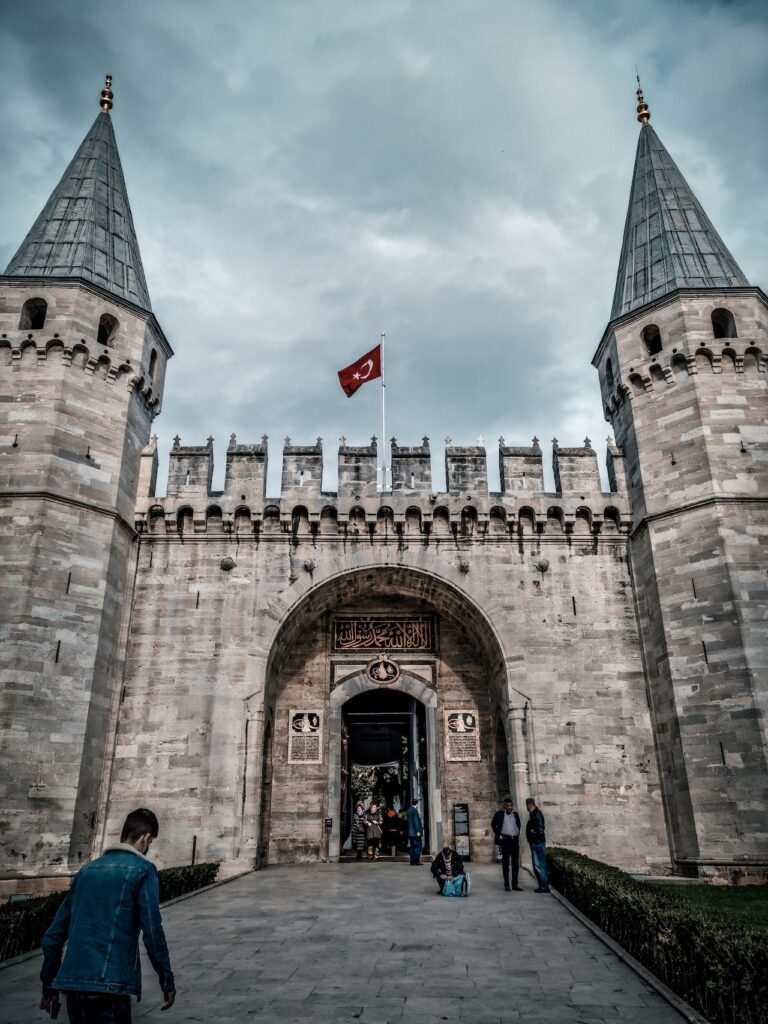 Basilica Cistern
Delve underground to visit the Basilica Cistern, an ancient subterranean water storage system. Walk among its 336 marble columns and be sure to spot the two Medusa head column bases.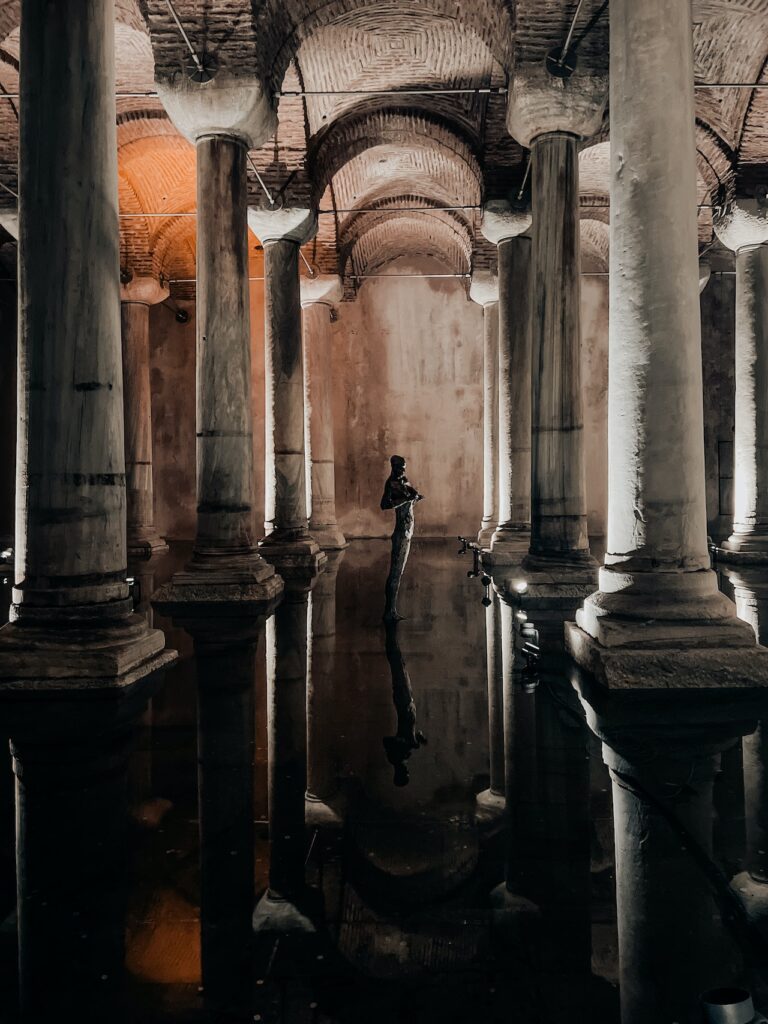 Grand Bazaar
End your day with a visit to the Grand Bazaar, one of the world's oldest and largest covered markets. Wander through its labyrinthine alleys, bargaining for souvenirs, spices, and textiles.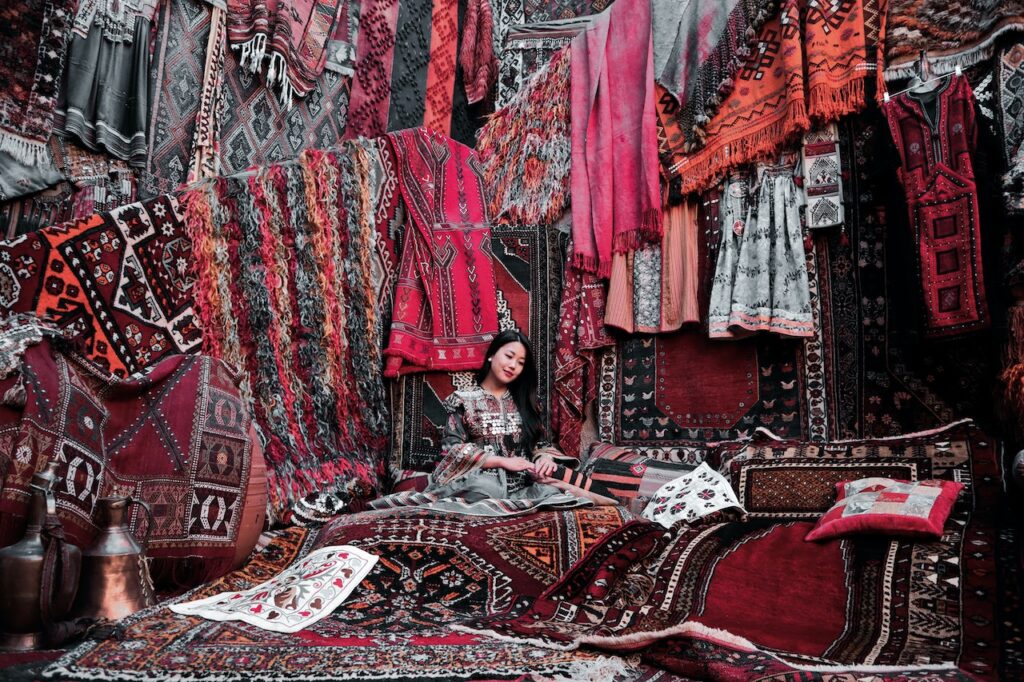 Day 2: Discovering Modern Istanbul
Taksim Square
Begin your second day in Istanbul at Taksim Square, the heart of modern Istanbul. Surrounded by shops, restaurants, and historic sites, it's a bustling hub of activity.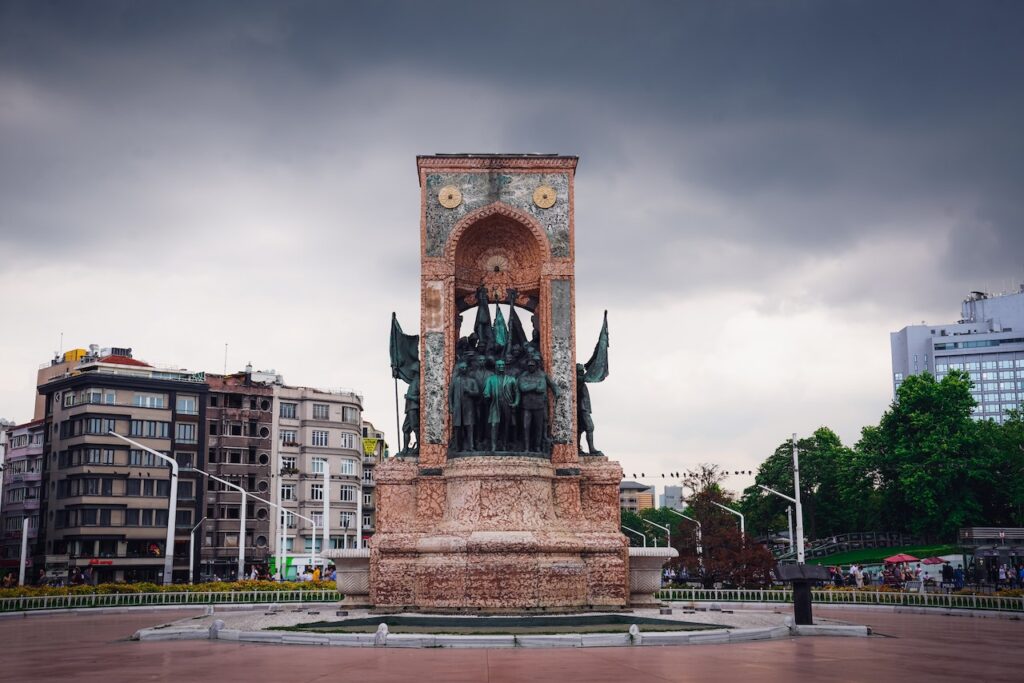 Istiklal Street
Stroll along Istiklal Street, a lively pedestrian boulevard lined with shops, cafes, and galleries. Don't miss the historic tram that runs along its length.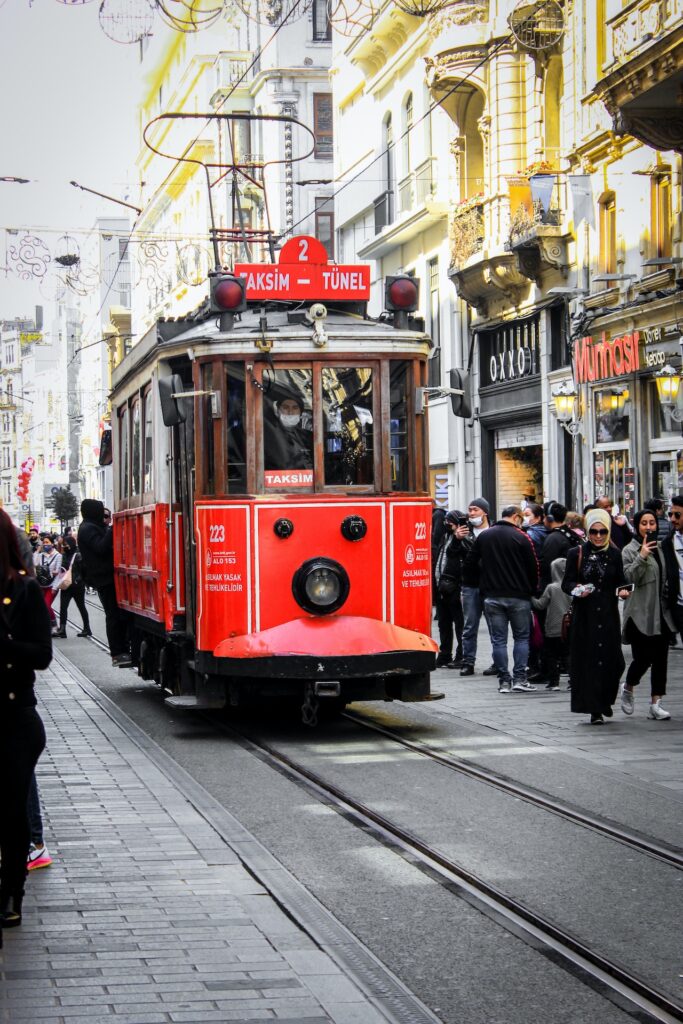 Galata Tower
Head to the Galata Tower for stunning panoramic views of Istanbul. This medieval stone tower offers a bird's-eye view of the city's skyline, including the Bosphorus Strait and the Golden Horn.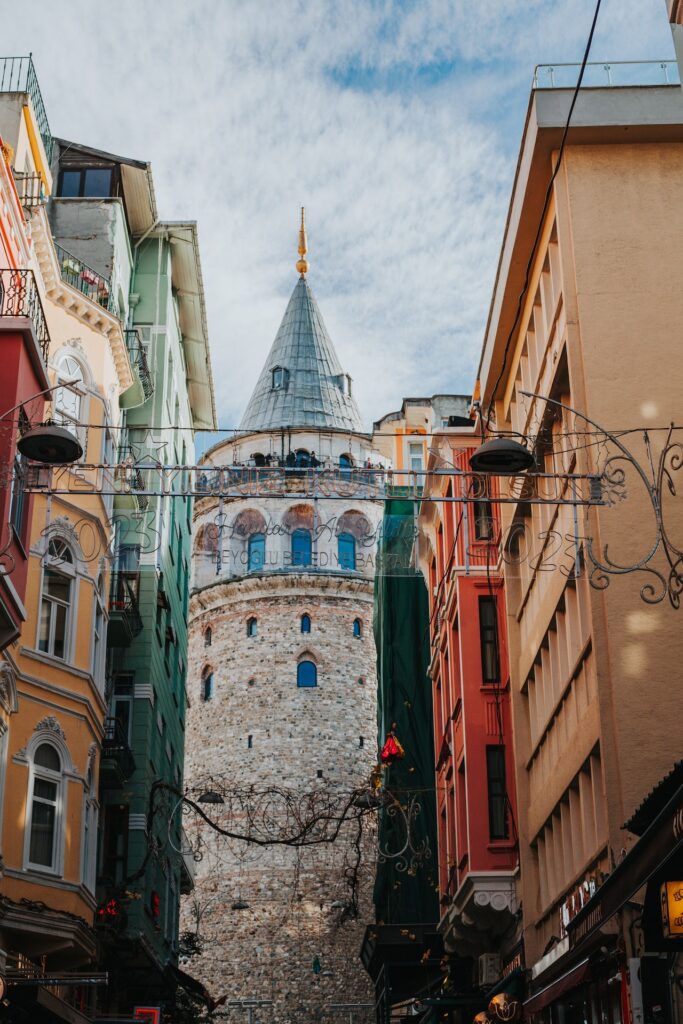 Spice Bazaar
Visit the Spice Bazaar, also known as the Egyptian Bazaar, to immerse yourself in the vibrant colors and fragrances of spices, teas, and Turkish delight.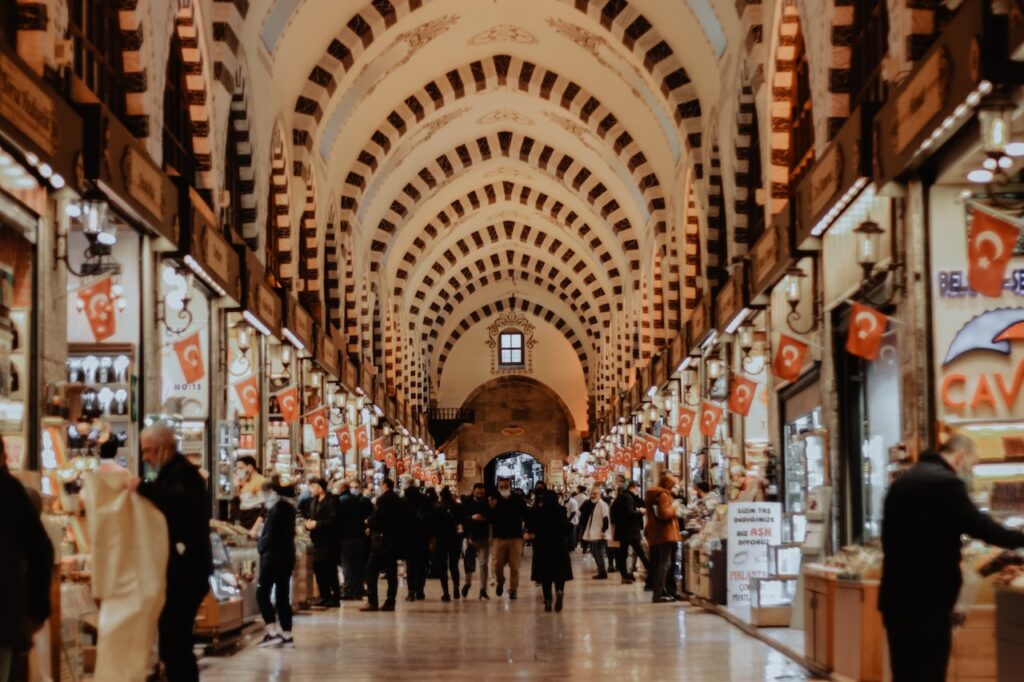 Bosphorus Cruise
Cap off your second day with a relaxing Bosphorus cruise. Sail along the strait that separates Europe and Asia, taking in the stunning views of Istanbul's skyline, waterfront mansions, and historic sites.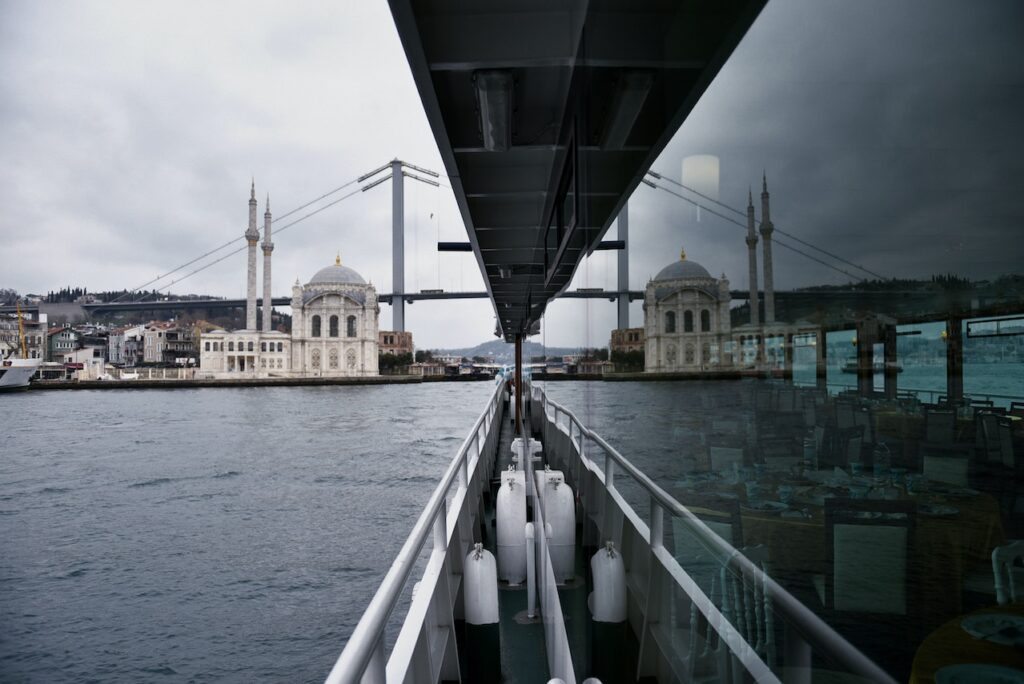 Day 3: Exploring Lesser-Known Istanbul
Suleymaniye Mosque
Begin your third day with a visit to the majestic Suleymaniye Mosque, an architectural masterpiece designed by the famous architect Sinan.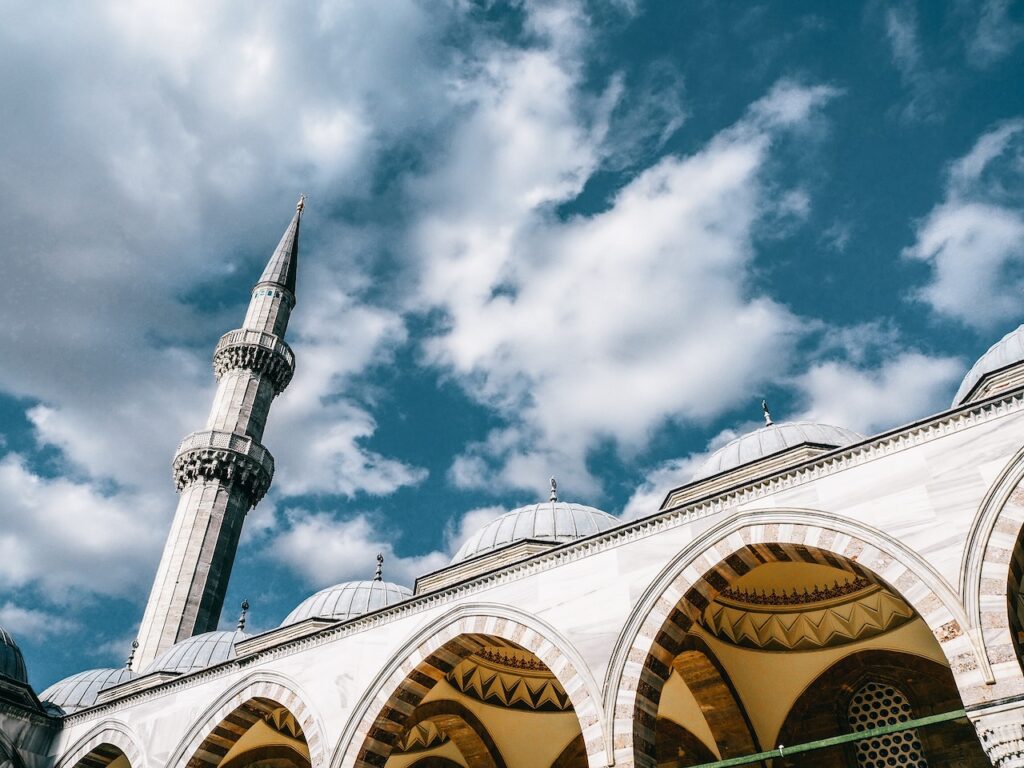 Chora Church
Next, explore the Chora Church, a Byzantine-era church adorned with exquisite mosaics and frescoes that depict biblical scenes.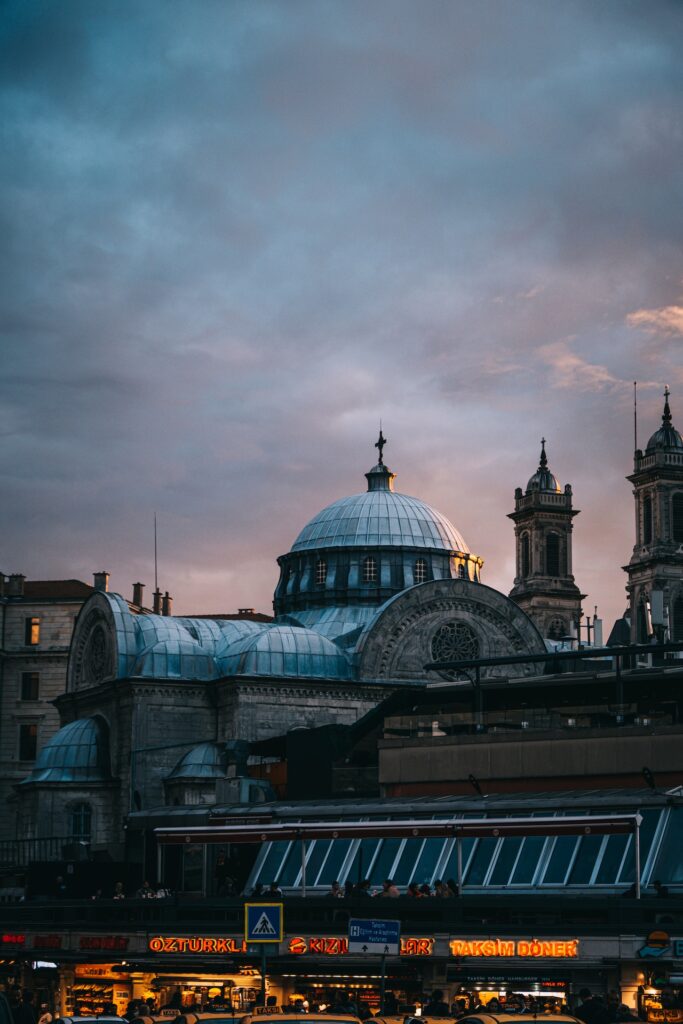 Dolmabahce Palace
Visit the opulent Dolmabahce Palace, a 19th-century palace that served as the residence of the last Ottoman sultans. Marvel at its grand halls, ornate decorations, and the world's largest Bohemian crystal chandelier.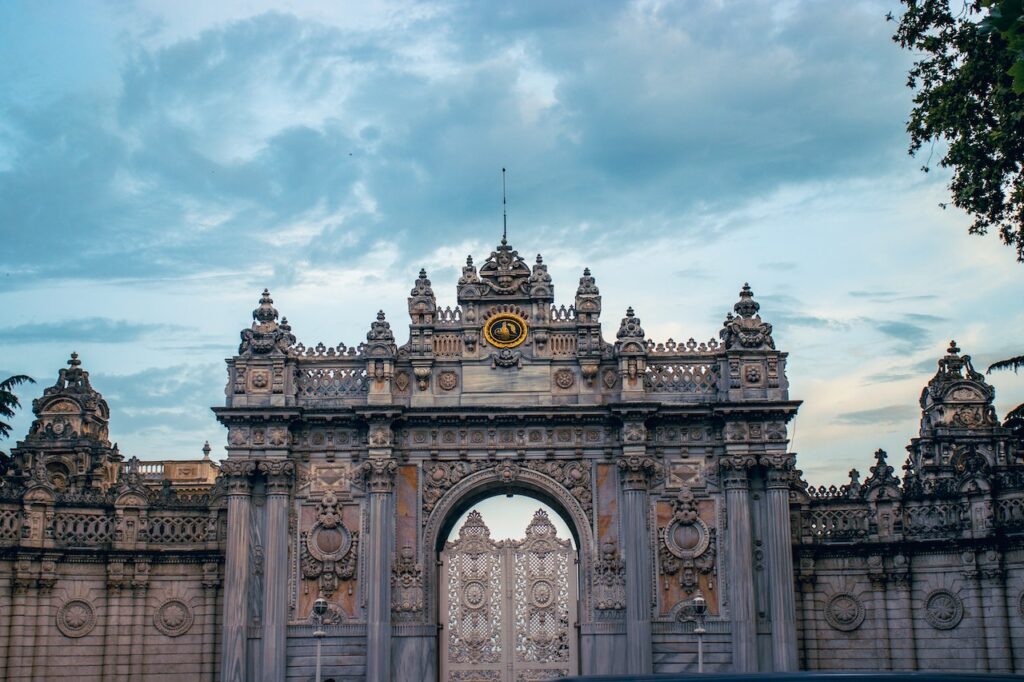 Ortakoy
Head to the charming neighborhood of Ortakoy, where you can stroll along the Bosphorus waterfront, browse through local boutiques, and sample delicious street food, such as kumpir (stuffed baked potatoes) and waffles.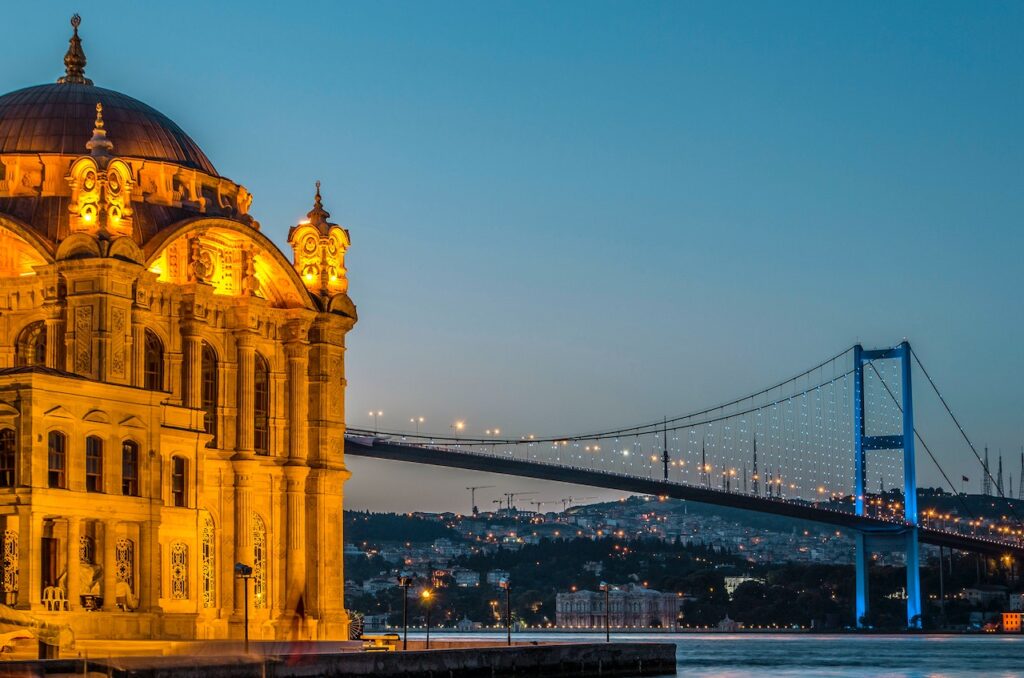 Day 4: Crossing to the Asian Side
Kadikoy
Begin your fourth day by taking a ferry to the Asian side of Istanbul and exploring the vibrant Kadikoy district. Discover its lively market, trendy cafes, and street art.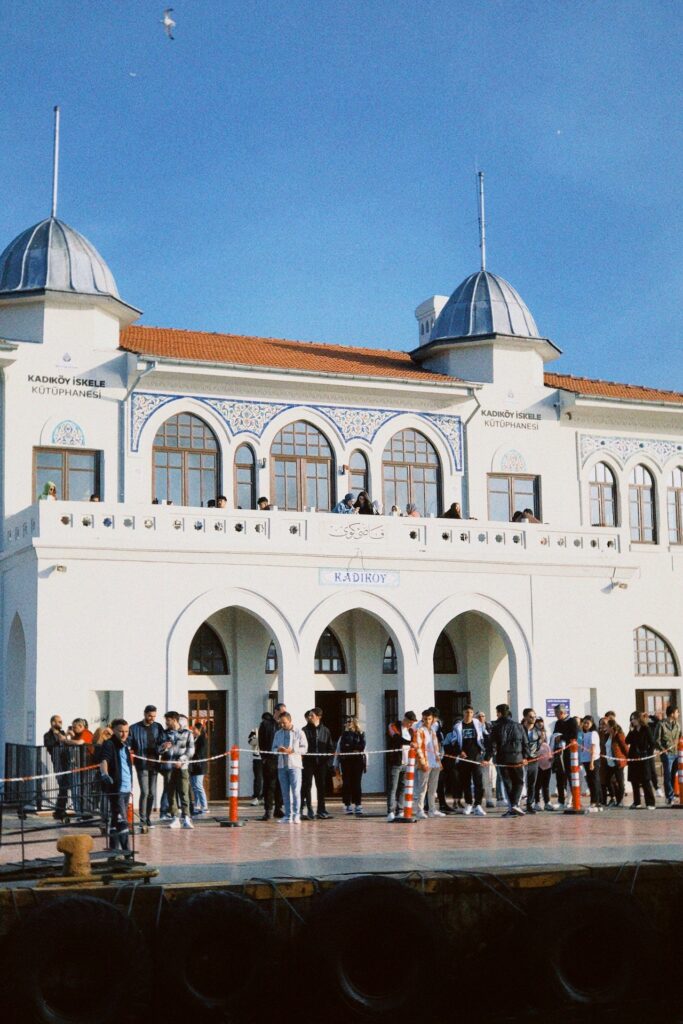 Moda
Stroll through the picturesque neighborhood of Moda, known for its tree-lined streets, stylish boutiques, and cozy cafes.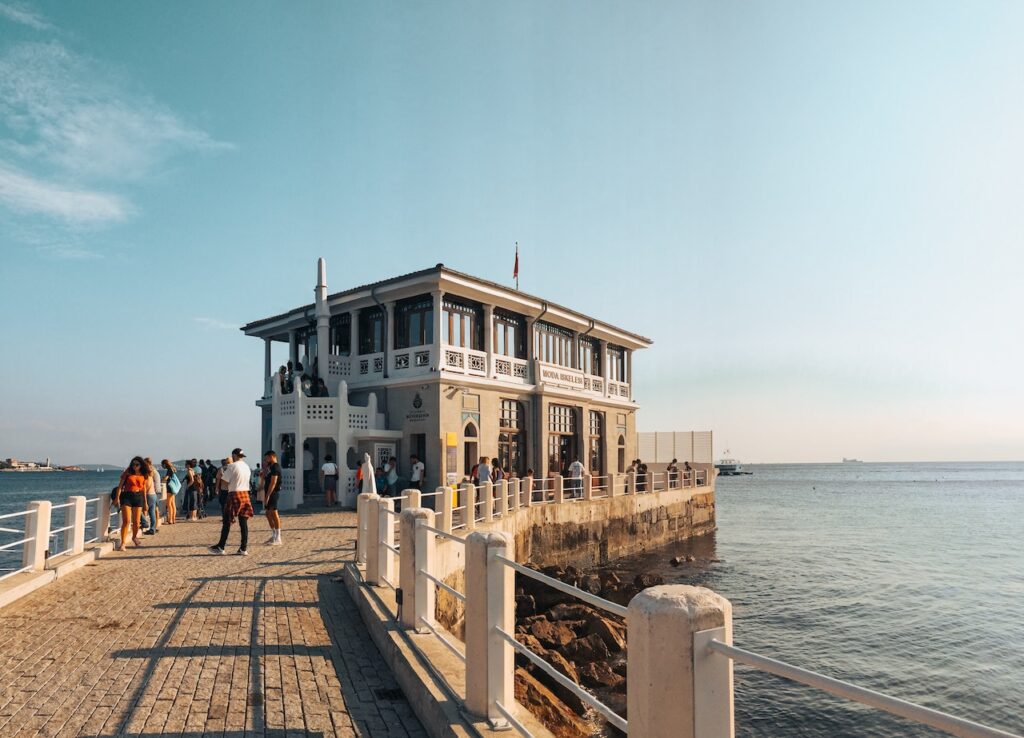 Bagdat Avenue
Head to Bagdat Avenue, a popular shopping destination with a mix of international and local brands, restaurants, and cafes.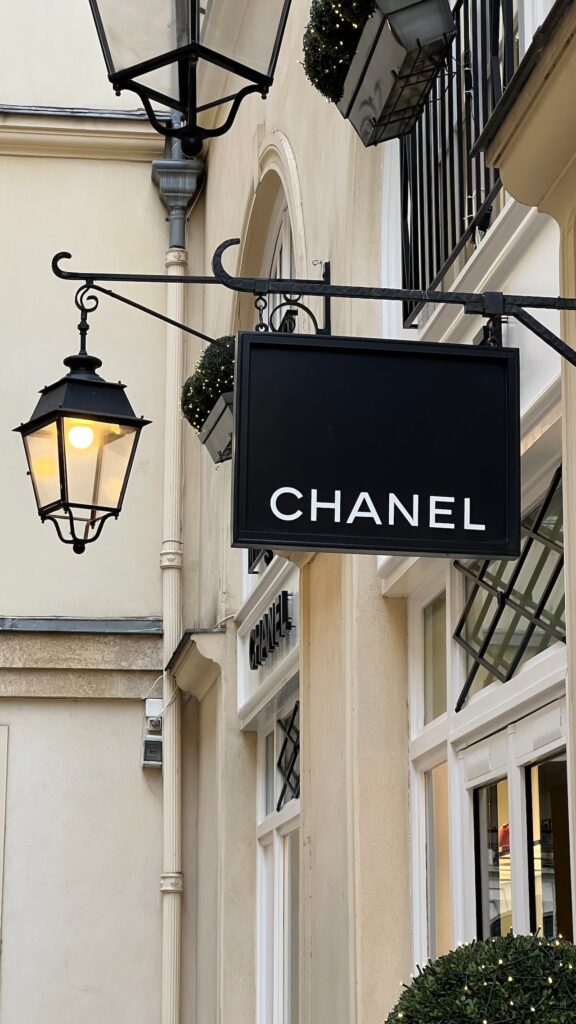 Kiz Kulesi (Maiden's Tower)
End your 4-day itinerary with a visit to the Kiz Kulesi, also known as Maiden's Tower, a historic tower situated on a small islet in the Bosphorus Strait. Enjoy the stunning views of the city and the water.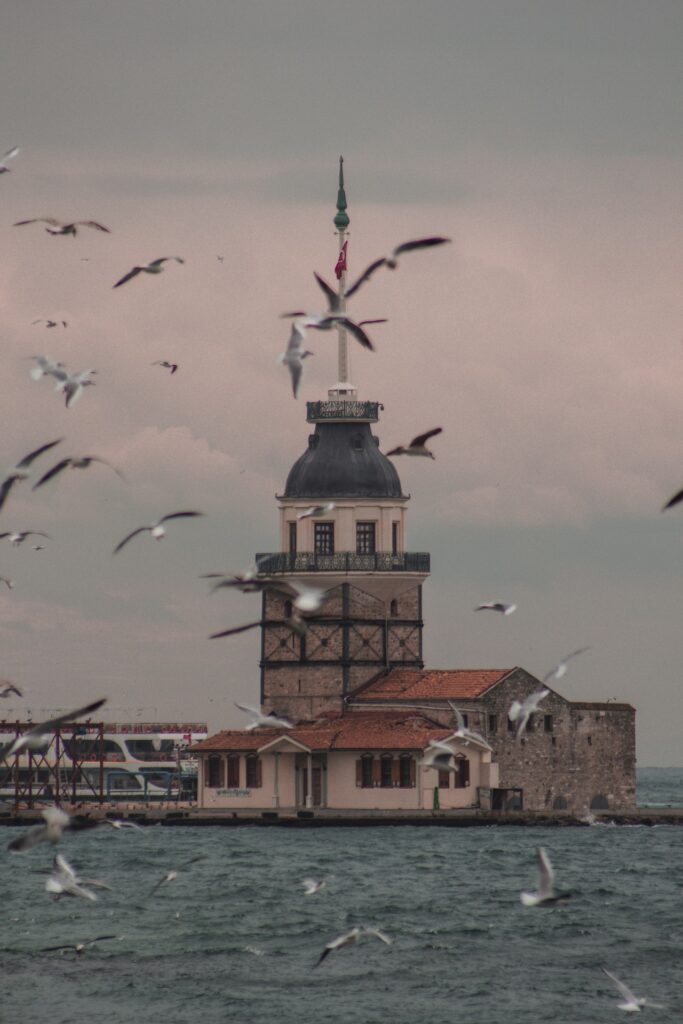 Balat Neighborhood
Start your fifth day by visiting the colorful Balat neighborhood, known for its historic houses and charming streets.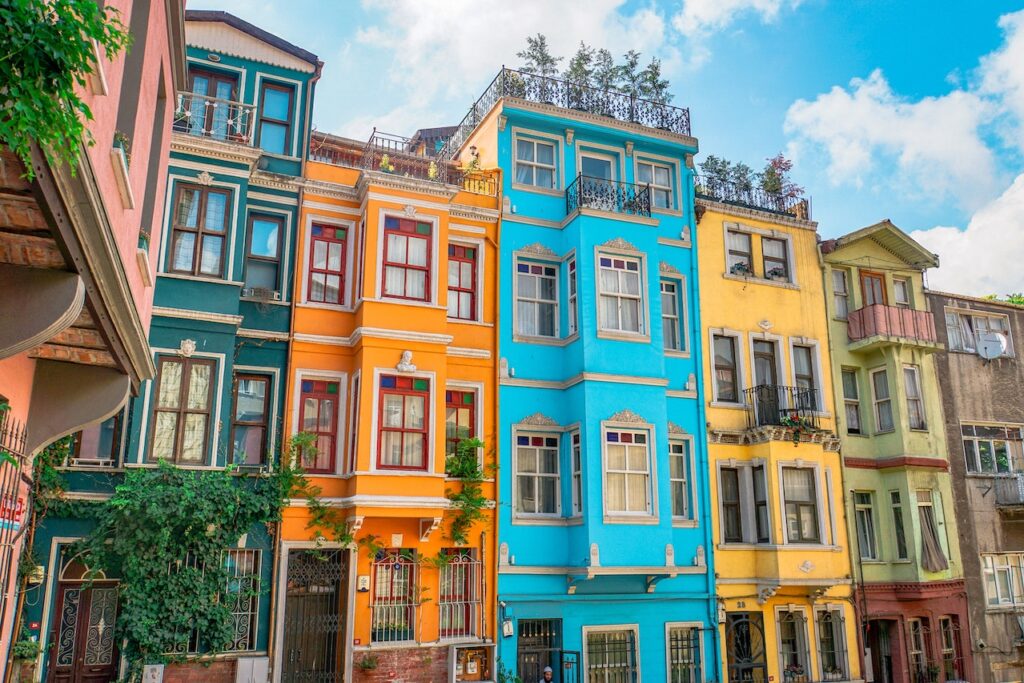 Great Palace Mosaics Museum
Discover the Great Palace Mosaics Museum, a lesser-known attraction showcasing beautiful Byzantine mosaics.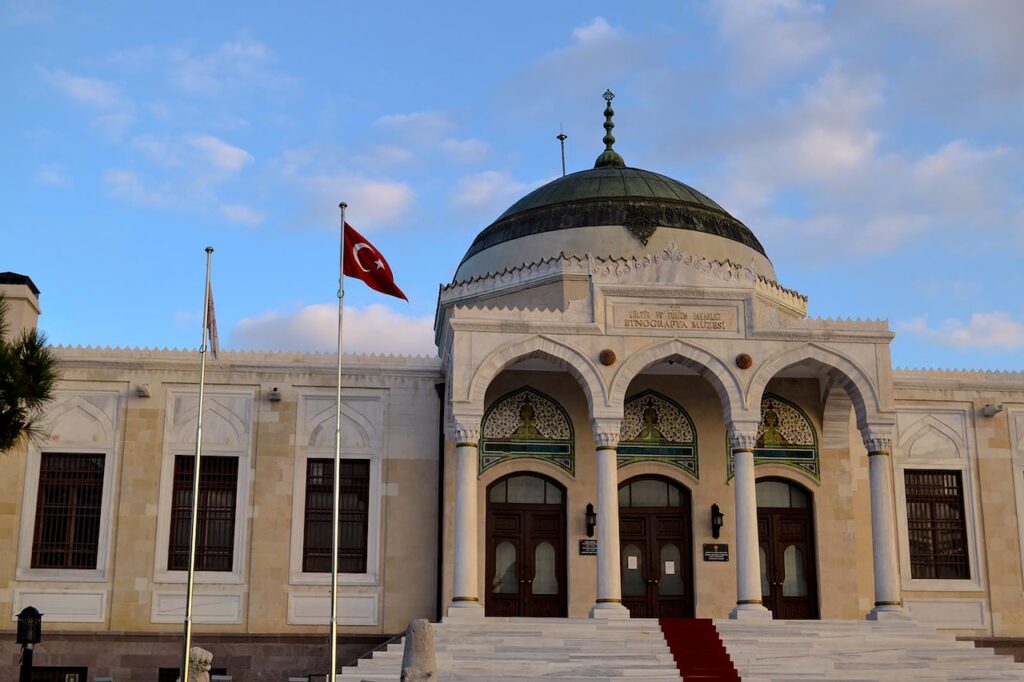 Camondo Stairs
Climb the Camondo Stairs, an elegant and unique architectural feature in the Galata district.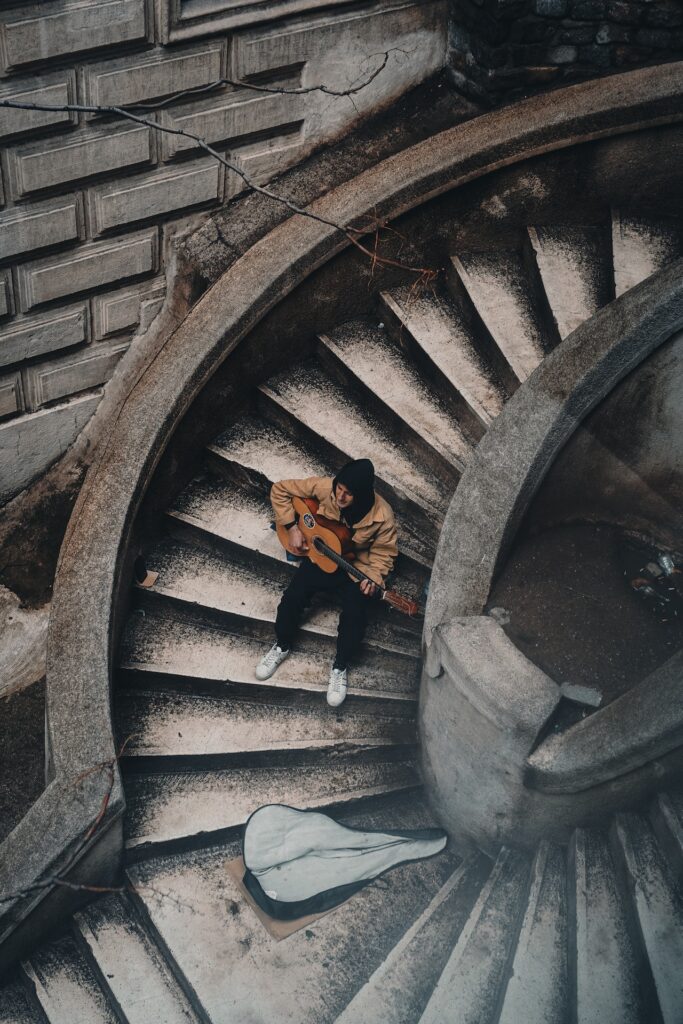 Princes' Islands
Finally, take a ferry to the Princes' Islands, a group of nine picturesque islands in the Sea of Marmara. Enjoy a peaceful day away from the city, exploring the islands' charming streets, beautiful beaches, and lush forests.
FAQ
Is 5 days enough in Istanbul?
Yes, 5 days in Istanbul offers a solid amount of time to explore many of the city's primary attractions, delve into its rich culture, and enjoy some of its culinary delights. While no length of time can truly capture all the intricacies of such a historic and vibrant city, 5 days will allow you to have a well-rounded and memorable experience.
How many days do you need at Istanbul?
To have a comprehensive experience in Istanbul, ideally, one would spend 5-7 days. This provides ample time to explore the major tourist spots, some lesser-known gems, local bazaars, and engage in cultural and culinary experiences without feeling rushed. However, shorter stays, like 3 or 4 days, can still provide a fulfilling and meaningful experience if planned well.
Is it worth going to Turkey for 5 days?
Absolutely. While 5 days is a brief period to experience the vast diversity of Turkey as a whole, you can have a focused and rich experience in a single location, such as Istanbul, Cappadocia, or the Aegean coast. If your plan is to see multiple regions of Turkey, you'll need to prioritize and may only scratch the surface. However, a 5-day trip to a specific locale like Istanbul can be very rewarding.