The historical Istanbul peninsula was designated as a world heritage site in 1985 and is considered the center of the modern megacity.
It has served as the capital for various civilizations including the Egyptians, Romans, Byzantines, and Ottomans. Bounded by ancient city walls and the waters of the Bosphorus, Marmara Sea, and Golden Horn, it's a treasure trove of monuments and ruins, each bearing the mark of a different ruler.
As you wander through the districts of Istanbul, you'll be walking through more than 2000 years of history, displayed in stunning architectural pieces. The city has long been a center for trade, art, tourism, and politics, attracting countless visitors every day to its historic neighborhoods.
So let's take a quick look at the neighborhoods of the Historical Peninsula of Istanbul
1 – Sultanahmet – One of the Most Famous Neighborhoods
Sultanahmet is a renowned neighborhood in the historical peninsula, crowded with tourists. It offers iconic architecture, bustling streets, cultural attractions, shopping, and dining, making it a dream for history enthusiasts.
The most noteworthy places that come to mind, while mentioning Sultanahmet are Topkapı Palace, the Hagia Sophia Grand Mosque, Blue Mosque, Hippodrome, Istanbul Archeology Museum, the Turkish and Islamic Art Museum, and Basilica Cistern. All these places are very close to Sultanahmet Square, and you can visit them on foot.
The first thing you will notice there is the pre-historic Hippodrome built by Romans and functioned as a meeting spot for social and sports activities like horse racing, music, dance, and acrobatics. On one side lies the magnificent Blue Mosque, and on the other flamboyant Hagia Sophia Mosque.
2 – Karagümrük, Kocamustafapaşa, Mahmutpaşa: Ottoman Architecture and the Atmosphere of Authentic Istanbul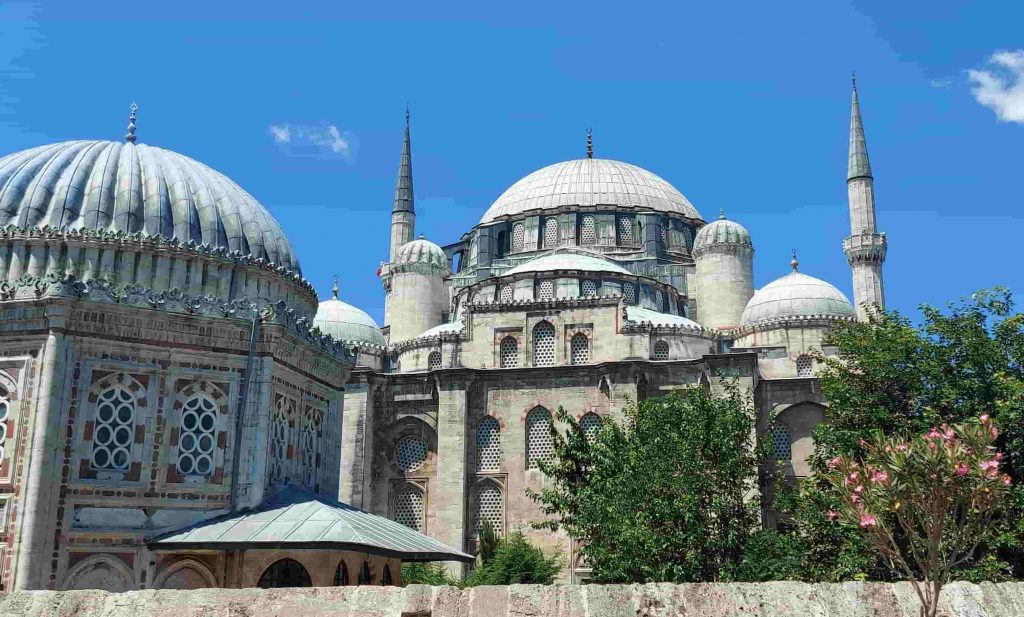 Explore the nearby neighborhoods of Karagümrük, Kocamustafapaşa, and Mahmutpaşa for an extended Istanbul experience. Each hosts unique historic sights and reflects the rich Ottoman architectural influences.
Kocamustafapaşa is home to one of Istanbul's oldest hospitals, with a history tracing back to Byzantine times. Karagümrük, where Fatih Sultan Mehmet first entered Constantinople, boasts the architectural marvel, Mihrimah Sultan Mosque. Less touristy but worth a visit, Mahmutpaşa, offers unique fabrics and art shops and hosts Istanbul's oldest public religious complex.
3 – Haseki, Şehremini – Enjoy Islamic Art and Architecture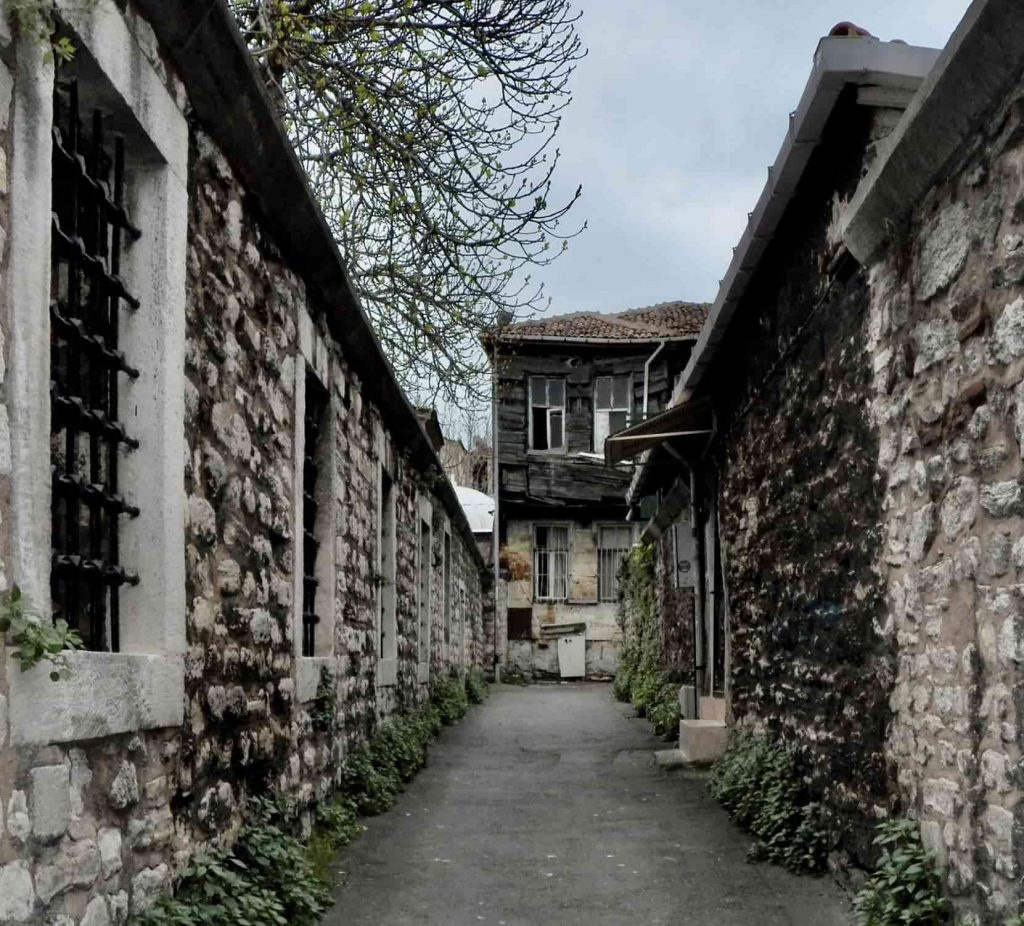 Located in Fatih, Haseki is named after Hürrem Sultan, Suleiman I's notable wife, and hosts several historic sites like Haseki Hospital, Haseki Sultan Mosque, and the Haseki Complex. Accessible via Millet Street, this neighborhood offers a trail of significant structures including the Forum of Arcadius, Cerrahpaşa Mosque, Yedikule Fortress, and Hekimoğlu Ali Pasha Mosque. The complex itself, built by Mimar Sinan, tells the story of Hürrem Sultan's remarkable journey.
Close by, Şehremini is a unique area on the historical peninsula known for its mosques and Sinan's masterpieces. This district, stretching from Topkapı walls to Suriçi, is a haven for Islamic art and architecture lovers. For shopping needs, Asitane Historia Mall is conveniently located, and the area is rich in traditional eateries and tea gardens.
4 – Beyazıt for Well-known Sights of Istanbul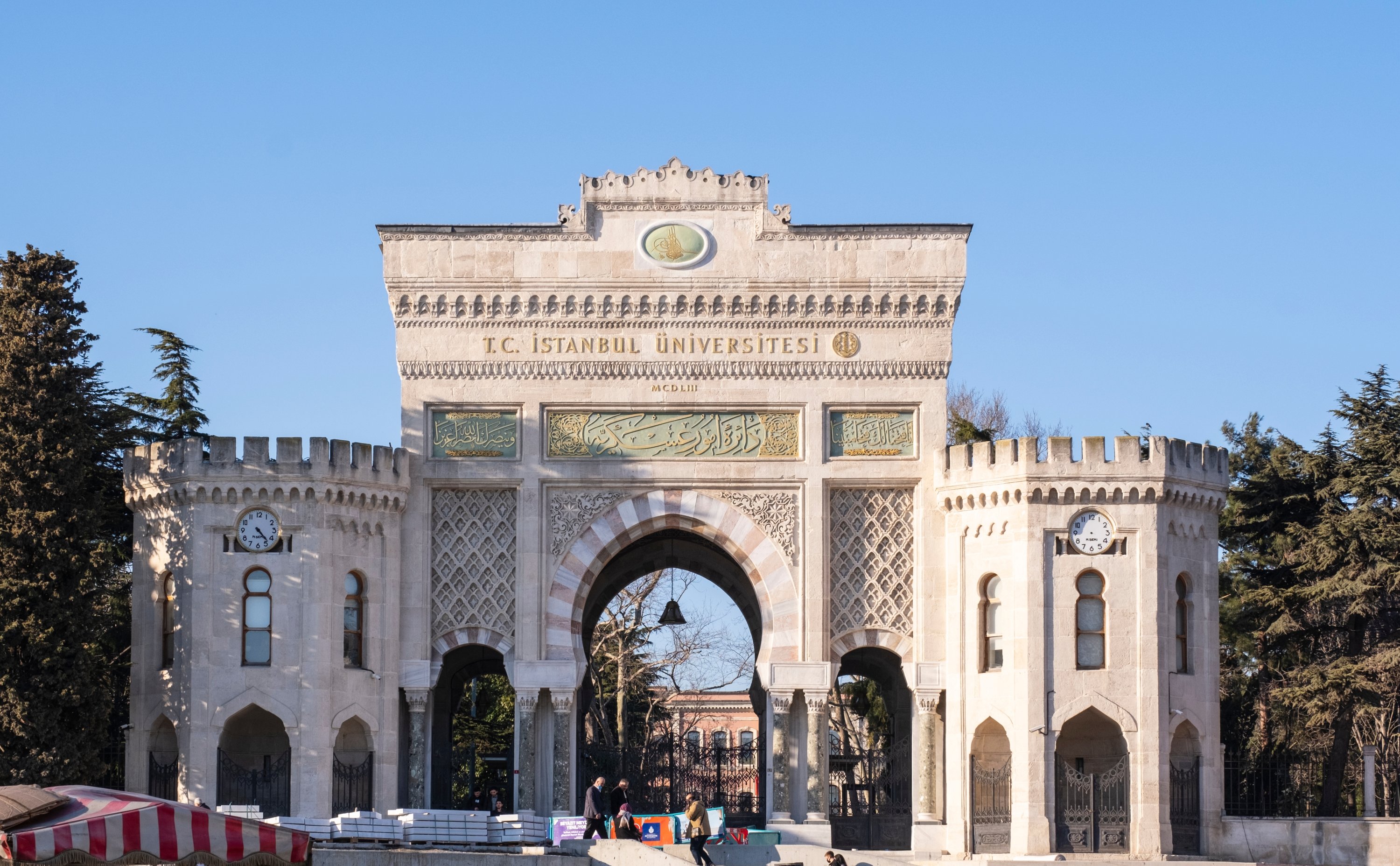 The next neighborhood of the historic peninsula of Istanbul, Beyazıt, is popular among tourists. It includes well-known sights such as Beyazıt Square, Beyazıt Mosque, Beyazıt Tower, Gates of Istanbul University, and the main destination, the Grand Bazaar.
One of the most renowned entrances to the Grand Bazaar is the Sedefçiler Gate, which is part of the largest covered markets globally. Within the stores of the Grand Bazaar, you can discover a wide range of items, including traditional souvenirs, ancient products, and antiques.
If you see the entrance to the Grand Bazaar, then you are most likely to be at the Beyazıt Square, which also houses the main Gates of Istanbul University and the Beyazıt Mosque.
5 – Aksaray is Famous for Its Wholesale Shopping Stores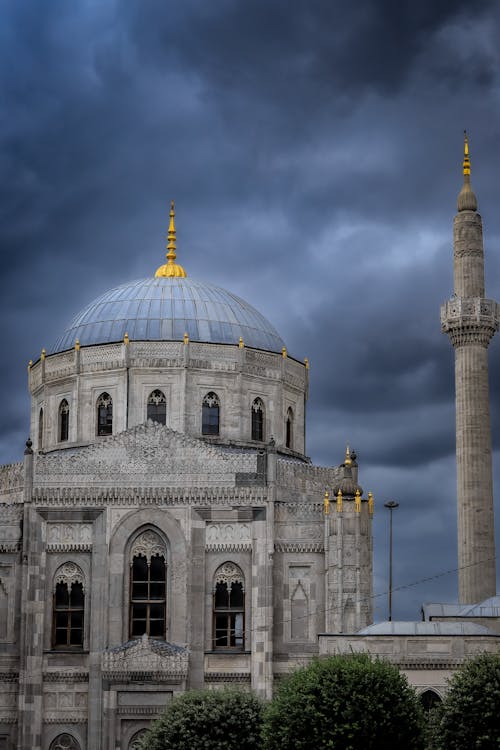 Named after migrants from Aksaray in the Central Anatolian region, this remarkable neighborhood is renowned for its wholesale shops, affordable open markets, and hotels. The main square of Aksaray gained fame due to a bronze oven with a bull's head, which was brought from Bergama city and utilized for punishment.
Aksaray and Laleli attract tourists from around the globe who are constantly entertained by the numerous venues in the area. If you need to exchange money, this is the ideal destination as it is home to many currency exchange shops.
The must-see places there include the Historical Sofular Hamamı bath, Stone Tavern (Büyük Taş Han), Aksaray Underground Bazaar, Laleli Mosque, Bodrum Mosque, Valide Sultan Mosque, and Horhor Antique Bazaar. Additionally, the area offers a plethora of authentic restaurants, bars, and cafes serving both traditional and transcontinental cuisines.
6 – Eminönü and Sirkeci – Trade Centers of Istanbul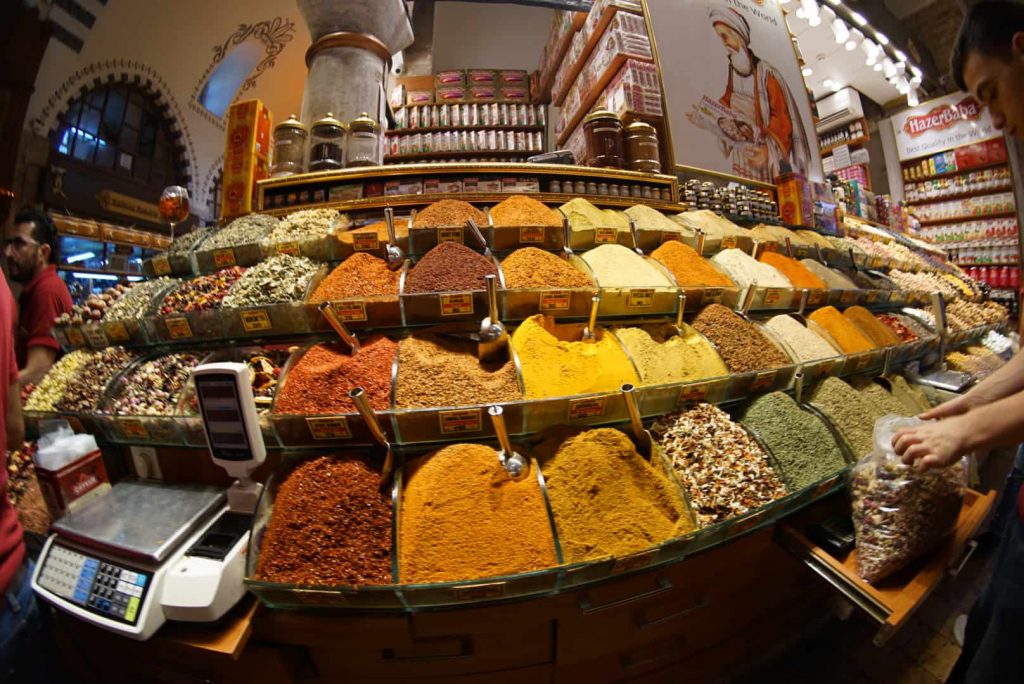 Eminönü, a key district of Istanbul, sits at the meeting point of the Golden Horn and the Bosphorus. Known as a trade center since Byzantine and Ottoman times, it offers plenty to do in its vibrant areas, including exploring historical sites, markets, and eateries.
Key sites include the New Mosque, the world-famous Spice Bazaar, and the Galata Bridge. The Spice Bazaar is an aromatic journey with its colorful spices, dried fruits, jewelry, and more. Nearby, Gülhane Park offers a peaceful respite beneath Topkapı Palace. For an authentic culinary experience, check out local eateries like Meşhur Filibe Köftecisi or Şehzade Çağ Kebap.
7 – Tahtakale – the Cave of Aladdin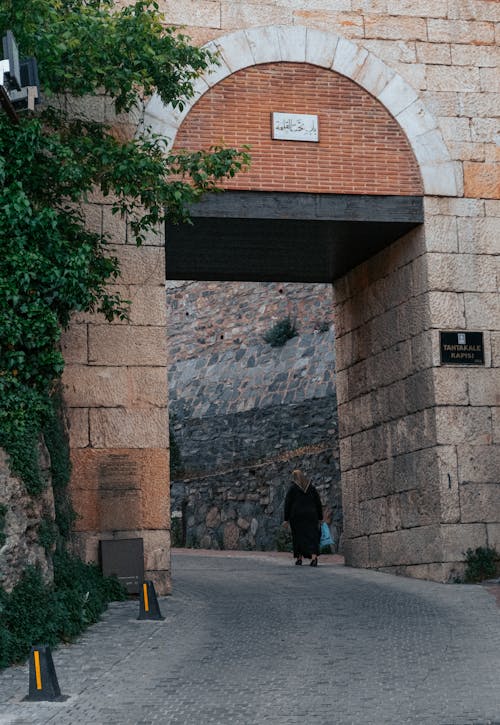 Near the Spice Bazaar lies the Tahtakale neighborhood, a part of Istanbul's historical peninsula. Tahtakale is often referred to as the cave of Aladdin, where ancient treasures are concealed. In this antique district, one can discover and purchase various items at the most affordable prices in Istanbul. This area is particularly attractive to antique enthusiasts, collectors, designers, and individuals who enjoy strolling through the narrow medieval streets of Takhtakale, even if they happen to lose their way.
This is a bustling area with a variety of shops. I recommend taking breaks from searching for antiques and enjoying a cup of Turkish coffee in the local cafes, where the neighborhood is filled with its aromatic scent.
8 – Vefa for Atmospheric Photo Sessions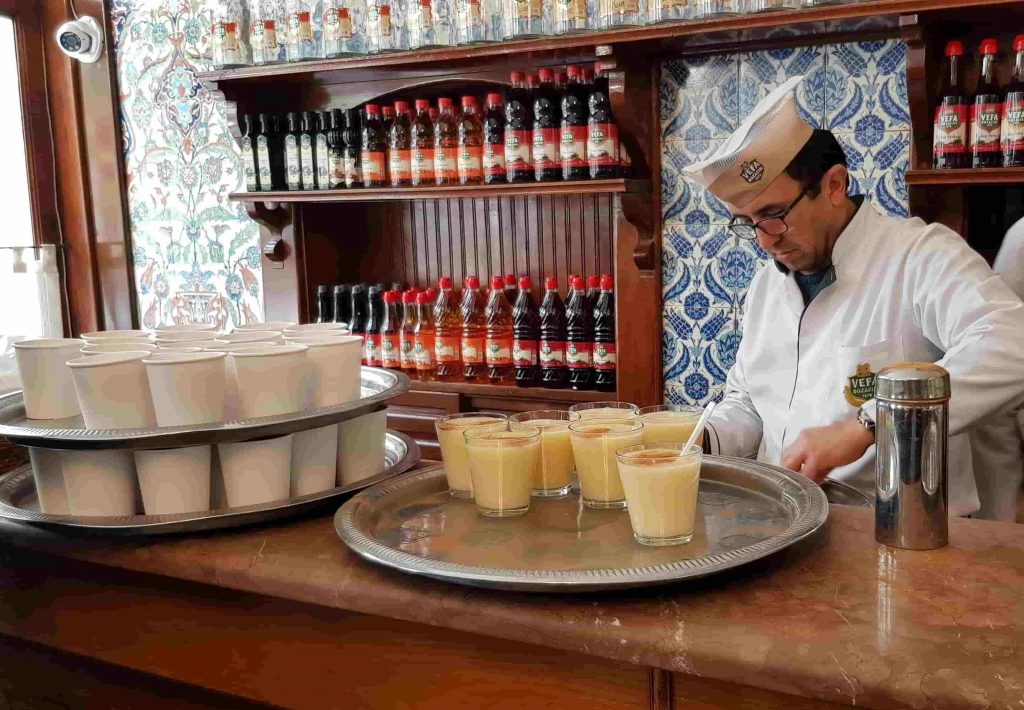 For a less-trodden path, explore the Vefa neighborhood. Located between the ruined Aqueduct of Valens and the Golden Horn, Vefa hosts the significant Süleymaniye and Şehzade Mosques. Its slightly neglected, faded look provides an atmospheric snapshot of a different Istanbul.
Vefa is famous for boza, a traditional fermented drink made from grains, often enjoyed in cold weather. Visit Vefa Bozacısı, a historic venue known for its authentic recipe. Highlights of the area include the Süleymaniye complex, housing the first major mosque of Istanbul and the resting place of Suleiman the Magnificent and his beloved wife Hurrem Sultan. Lastly, the Şehzade Mosque, another masterpiece by architect Sinan built in memory of Suleiman's son, is also worth a visit.
9 – Kumkapı Offers You Fresh Fish and Entertainment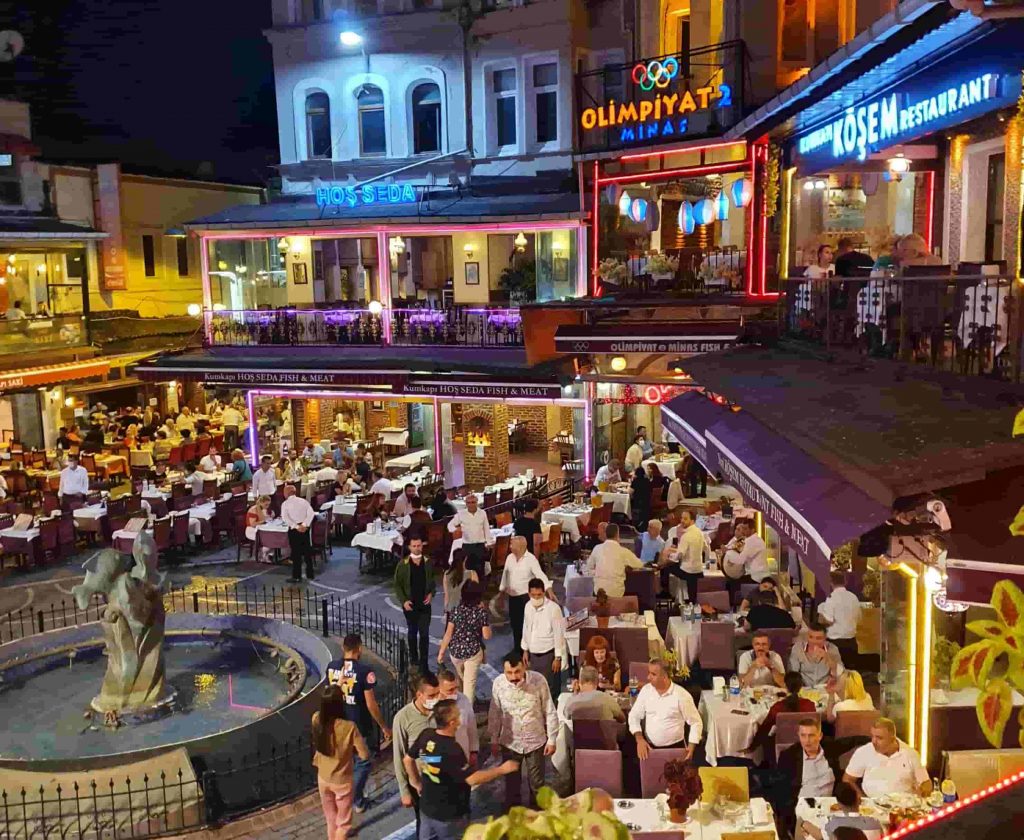 When locals mention Kumkapı, they think of fish restaurants and traditional meyhane with music and chants.
What to visit in Kumkapı? First, visit the restaurants serving the finest seafood in Istanbul. I recommend Kumkapi Historical Restaurant, Kumkapi Tiryakii, Fener Restaurant Kumkapı, and Kumkapi Meydan Balik Restaurant. You can stroll along the promenade and select a restaurant of your choice, as they all offer the freshest fish.
You can also visit Kumkapı for entertainment – to listen to Turkish music and experience the local flavor. If you're looking for a budget-friendly option with a simple ambiance, you can visit the local fish market where you can have your choice of fish cooked on-site. Although not as popular among tourists as Karaköy with its numerous fish restaurants, Kumkapı is definitely worth a visit.
10 – Picturesque and Vibrant Neighborhoods Balat and Fener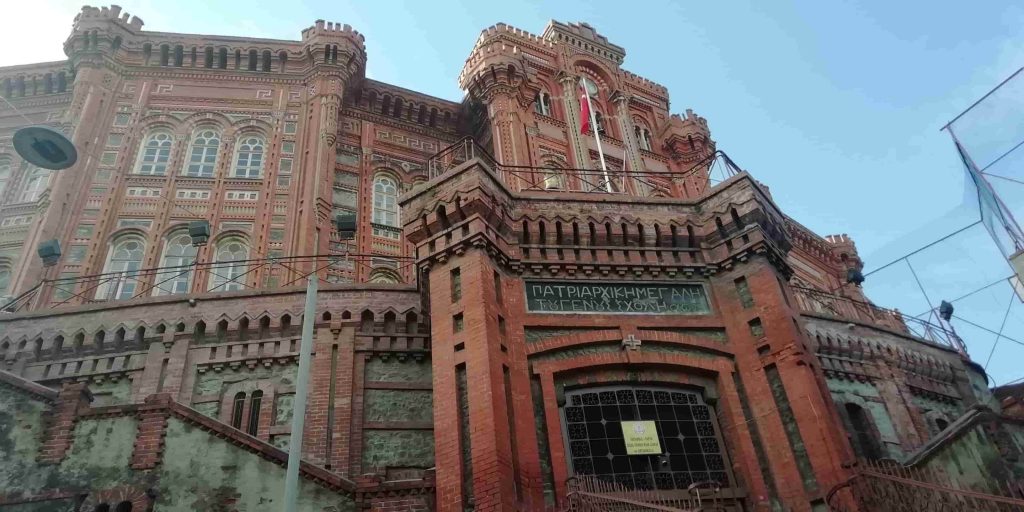 For a unique historical experience, visit Balat and Fener, two vibrant neighborhoods on Istanbul's historical peninsula. These districts, with their maze of narrow, steep streets leading to the Golden Horn, offer an authentic taste of Istanbul's past.
These areas were home to the Orthodox community during the Ottoman Empire, allowing for the preservation of numerous attractions. Notable sites include the Cathedral Church of St. George, St. Stephen Church, the historic Greek Orthodox school – Özel Fener Rum Lisesi, and the Church of Saint Mary of the Mongols. The vibrant local architecture also adds charm to these quarters.