Istanbul is a big cosmopolitan city where you can find cuisine for every taste and flavor, and Chinese cuisine is no exception. Chinese cuisine is varied and rich in exotic dishes, which are worth trying at least once in a lifetime. Here I prepared for you a list of 10 best Chinese restaurants to check in search of authentic Chinese food. Some of them are managed by the representatives of the Chinese diaspora themselves, others by local people, but I recommend both for visiting.
1 – Dragon Restaurant: authentic Chinese food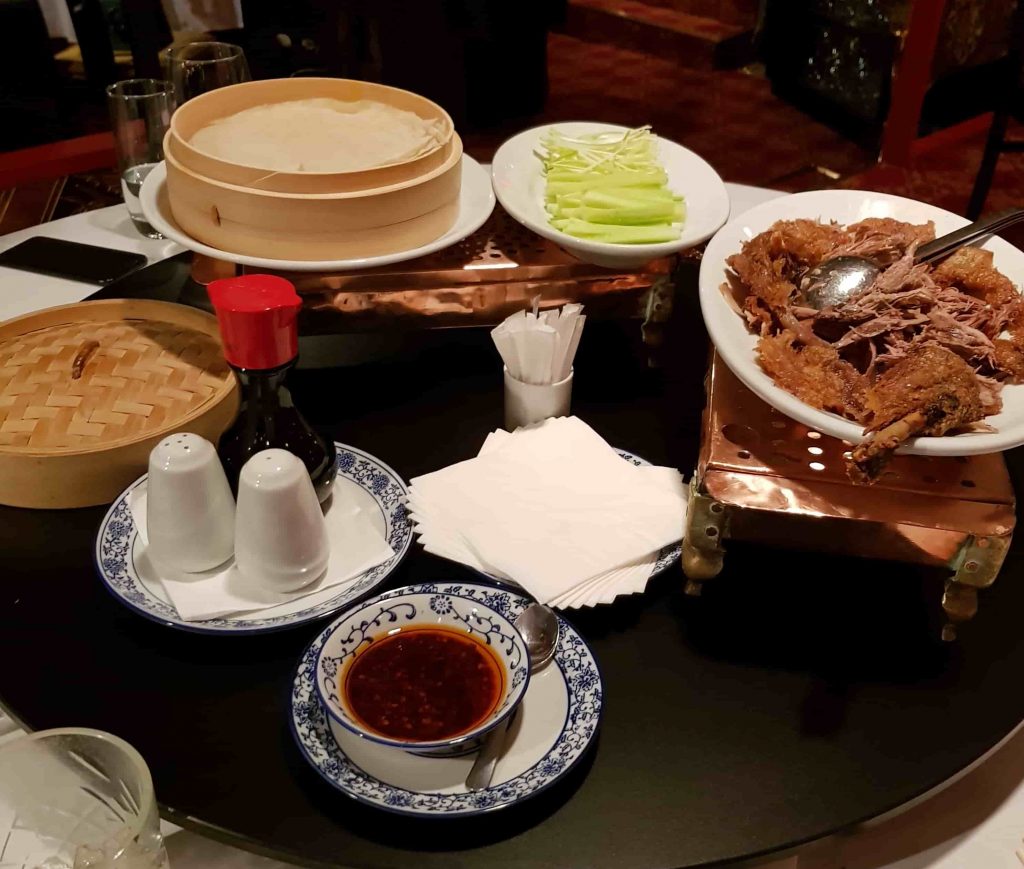 In search of authentic Chinese cuisine, for a start, I advise you to visit the restaurant with quite a popular name – Dragon Restaurant. It is located at the Hilton Hotel in one of the business districts of Istanbul, Şişli. I want to note that the prices there are slightly higher than in other more distant areas (approximately 35 USD per person); however, the food you try will make you forget about the money spent. The big plus of the Dragon Restaurant is that the portions are so huge that you can order a portion of salad for several people.
Dragon Restaurant is a chic restaurant with a summer terrace if you want to enjoy the cool summer breeze, or with a marvelous burgundy interior if you prefer to sit inside. The service and the decoration of food are top-notch, which, in principle, is a common thing for hotel restaurants. The good news for the gourmets of Istanbul is that the restaurant can be visited not only by the residents of the Hilton; all you need to do is to make a reservation in advance.
The menu is varied: you can try soups, rolls, or beef starters to choose from, lots of salads, beef dishes, a good variety of seafood (fish, shrimps, lobster, scallop, octopus), noodles, rice, and their signature dish – Crispy Duck with Pancake.
Address: Harbiye Mahallesi, Cumhuriyet Cad., Hilton Oteli Sergi Binasi Harbiye, Sisli, +90 212 231 62 00.
2 – Kroren Restaurant: Chinese cuisine adapted to Turkish taste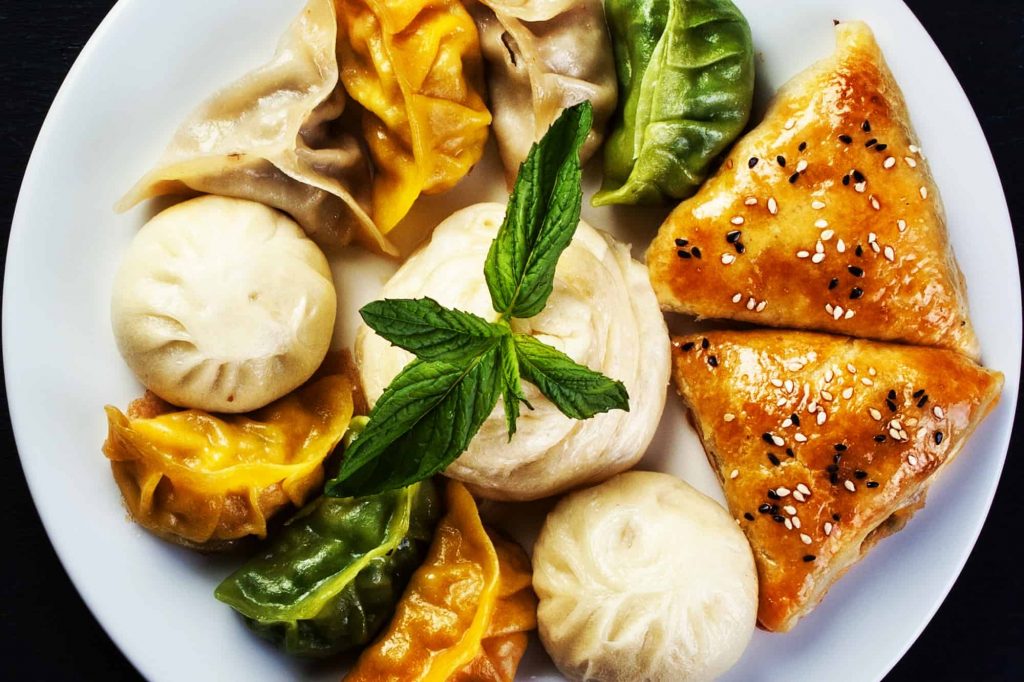 If you want to try Chinese cuisine that is more adapted to Turkish taste, then you should definitely try Kroren Restaurant, especially as its location is very convenient. Namely, this restaurant is located on the T1 tram line, which runs in the ancient city center, among the most famous sights of Istanbul. You can use the Aksaray metro station or stroll around the crowded but no less picturesque area of ​​Laleli.
It is not a secret that the restaurant has the Travelers' Choice Award, according to TripAdvisor, which is well deserved given the reasonable prices of the restaurant and its delicious Chinese food. I should say that the menu is quite varied and includes Uyghur cuisine as well (Uyghurs are people living in China and having Turkic roots). The visitors of the Kroren Restaurant are mainly Chinese people themselves.
The atmosphere of Kroren Restaurant is cozy and inviting, and it makes you want to sit in this modest and quiet corner longer than you planned to. If you are one of those who are tired of the bustle of the city and the Laleli quarter, this place is an ideal temporary refuge, where, in addition, you will be served tasty and satisfying food.
Address: Topkapi Mahallesi, Turgut Ozal Millet Cad., No: 170/A, Fatih, Pazartekke, +90 212 525 00 09.
3 – Feel the atmosphere of Hong Kong and try the local cuisine at +852 Hong Kong Cafe Restaurant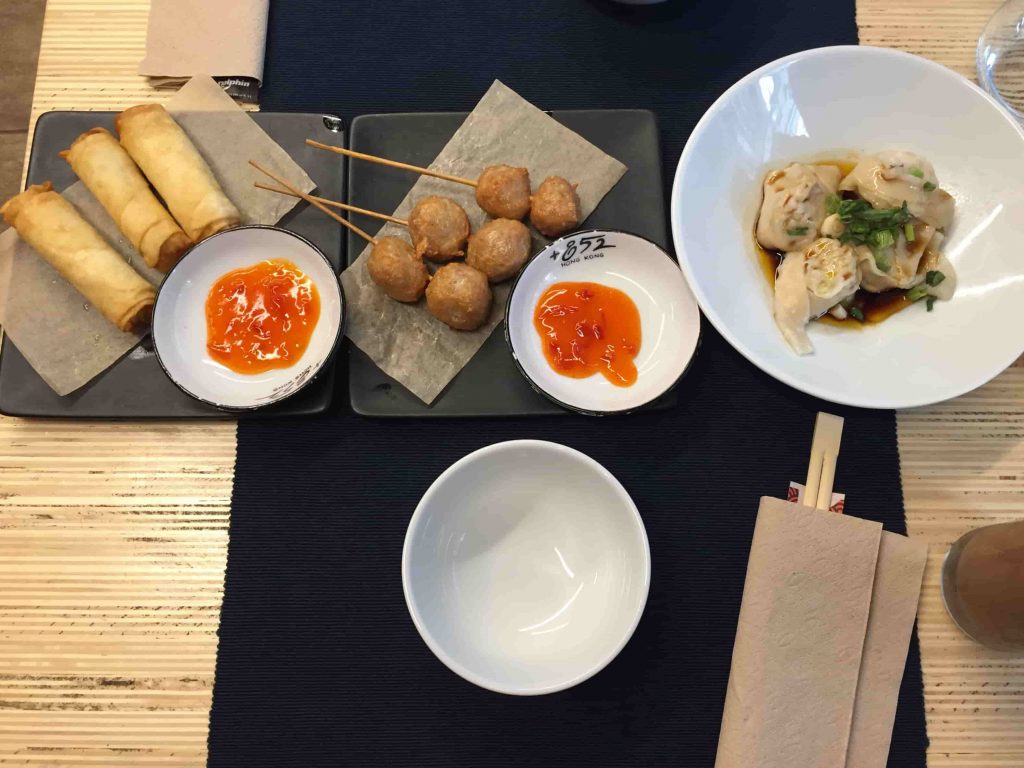 Another Chinese restaurant that I recommend visiting is +852 Hong Kong Cafe Restaurant, which is located in the youthful Kadıköy district, namely, close to the prestigious Moda area of Istanbul. This restaurant is easy to find as it is 15 minutes walk from the Kadıköy metro station and Söğütlüçeşme metro-bus station. If you are not a fan of walking, there is also a tram line that runs around the Kadıköy.
+852 Hong Kong Cafe Restaurant I would recommend to people who seek to taste traditional Chinese cuisine and, particularly, authentic Hong Kong dishes. Interestingly, a rather original name of the restaurant begins with +852, which corresponds to the international dialing code of Hong Kong. The restaurant pays great attention to the taste of the dishes, as well as to cooking techniques: when the ingredients, selected to taste, are cooked by the visitors in a common pot, or on the grill, interspersed with heart conversations.
+852 Hong Kong Cafe Restaurant creates a special atmosphere of a city within a city: when you seem to find yourself in futuristic Hong Kong while situating in the old-hat Istanbul. Besides, the menu includes a small selection of salads, appetizers, dim sum (small portions of dessert, fruits, vegetables, or seafood spread over several saucers), and other dishes. The prices are moderate; the average bill costs about 15 – 20 USD.
Address: Sevkibey Sokak, No: 44, Caferaga, Moda, Kadikoy, +90 216 345 86 24.
4 – Budget Chinese Wok & Sushi restaurant for lovers of the special wok-cooked food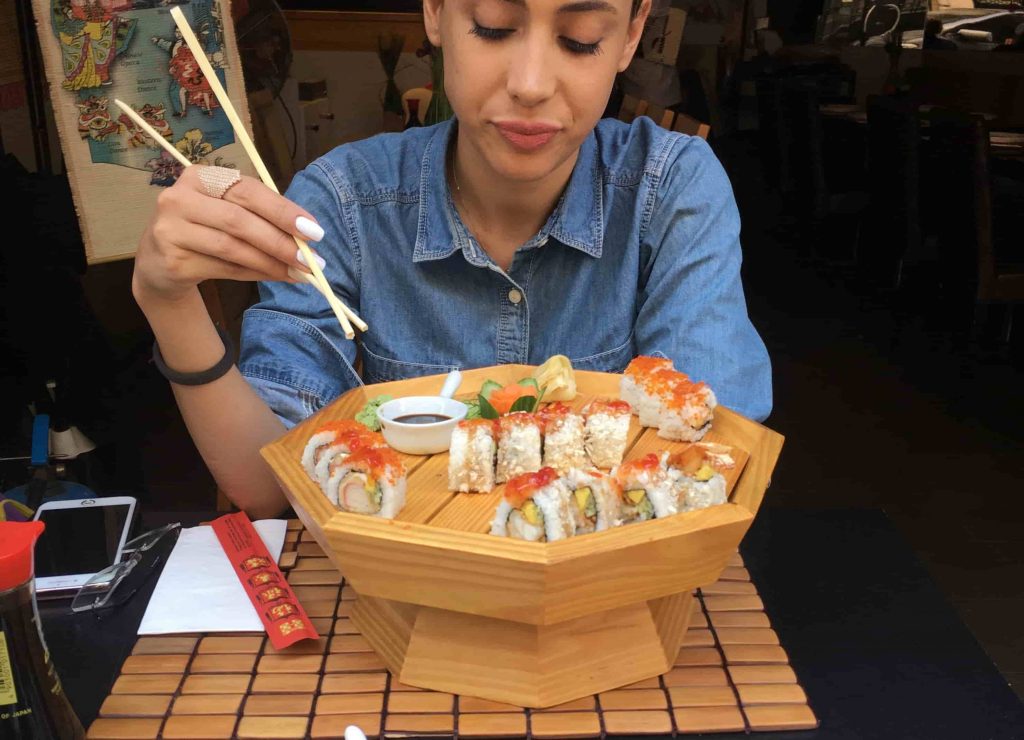 Chinese Wok & Sushi is another Chinese restaurant worth visiting in Istanbul. This place is located in a pretty tourist-friendly area of ​​Beyoğlu. If you find Taksim Square, Tophane seafront, Galata Tower, Madame Tussauds Museum, Pera Museum, and draw a circle, then the center of it should be Chinese Wok & Sushi.
The place is very atmospheric with a typical Chinese design for those who would like to get acquainted with peculiar Chinese culinary culture. Everything there is imbued with the spirit of China, from serving dishes and porcelain pouches to the interior. A separate praising word should be said about the dishes and the menu. The menu of Chinese Wok & Sushi is extremely diverse and includes about 270 items: soups, appetizers, salads, meat and vegetarian dishes, rolls. Besides, the prices are simply pleasing to the eye – very low for Chinese cuisine in a city such as Istanbul.
For lovers of dishes cooked in a wok (round deep Chinese frying pan with a convex bottom of small diameter), you can find a large selection of such dishes at Chinese Wok & Sushi. During cooking with a wok technique, the food does not burn on the metal surface, as it constantly hovers over it, and it gives dishes a specific mouth-watering roasted aroma.
Address: Kılıçali Paşa, Sıraselviler Caddesi, Soğancı Sokak, No: 10/C, Beyoğlu, +90 212 244 25 25.
5 – Noodle House for desperate lovers of Chinese noodles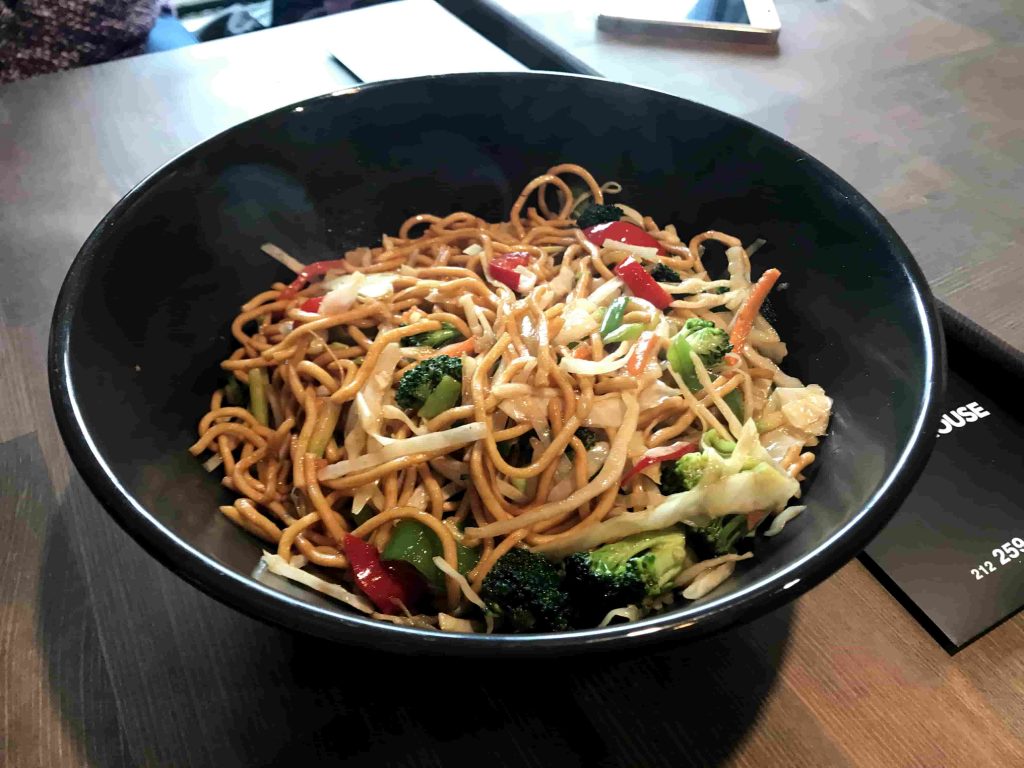 For me, the best of Chinese cuisine is their mouth-watering and aromatic noodles with meat or chicken, fried in a special way, so the bright taste of vegetables and seasonings is preserved. If you love Chinese noodles as much as I do, then Noodle House is the place for you to see. The restaurant is also close to the Beşiktaş ferry station, Ihlamur Park, and Yıldız Park, in case you want to walk in the shade of old trees and magnolias or cross over the Bosphorus.
In general, in Noodle House, in addition to real Chinese dishes, you can find Japanese, Filipino, Asian, Korean cuisines and enjoy the taste of noodles from such close and, at the same time, very different countries. For vegetarians, there are special options of noodles with vegetables, all vitamins in which will remain intact, thanks to the special method of their preparation.
Noodle House has a minimalistic ambiance, which does not distract you from the most important thing – the taste of lip-smacking noodles. Besides, the prices are reasonable – from 15 USD per person; the staff is always ready to help you decide on the choice. One more advantageous thing is that although the restaurant is located in a tourist place, it is not so much crowded.
Address: Cihannuma Mah., Barbaros Bulv., Akdogan Sok., No: 25/A, Besiktas, +90 212 259 90 10.
6 – Asian Garden: homemade Chinese and Uyghur cuisine in a cozy, humble setting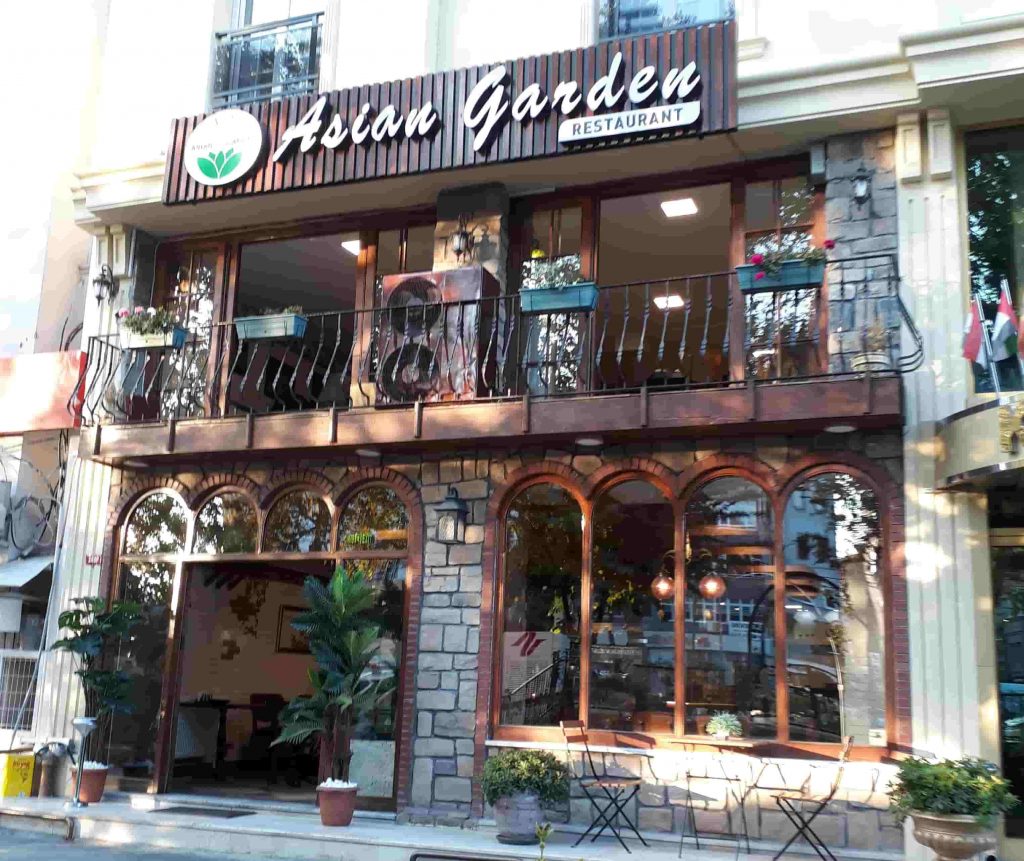 Asian Garden is another place with Chinese and Uyghur cuisines for gathering with family and a large group of friends. The place is very cozy with even a homely atmosphere and a small covered terrace if you prefer to eat outside. Asian Garden is located near the center of the old city in the Topkapı area, next to the Laleli market.
I appreciate Asian Garden for its crystal cleanliness and the delicious dishes they serve. The variety of food is very good: there are many traditional Chinese dishes; you can also find the cuisine of the Chinese diaspora for each taste. The prices at Asian Garden are inexpensive: for example, a portion of the Steamed Beef Buns would cost about 5 USD.
What I love the most about Asian Garden is the friendly staff who fulfills your every whim, so that no one leaves this restaurant being hungry. Given the size of the portion in which the food is served, indeed, no one does.
Address: Turgut Ozal Millet Cad., No: 148/B, Topkapi Mah, +90 541 628 22 02.
7 – Tian Xiang Fu Small HotPot for enticing and spicy hot pot cuisines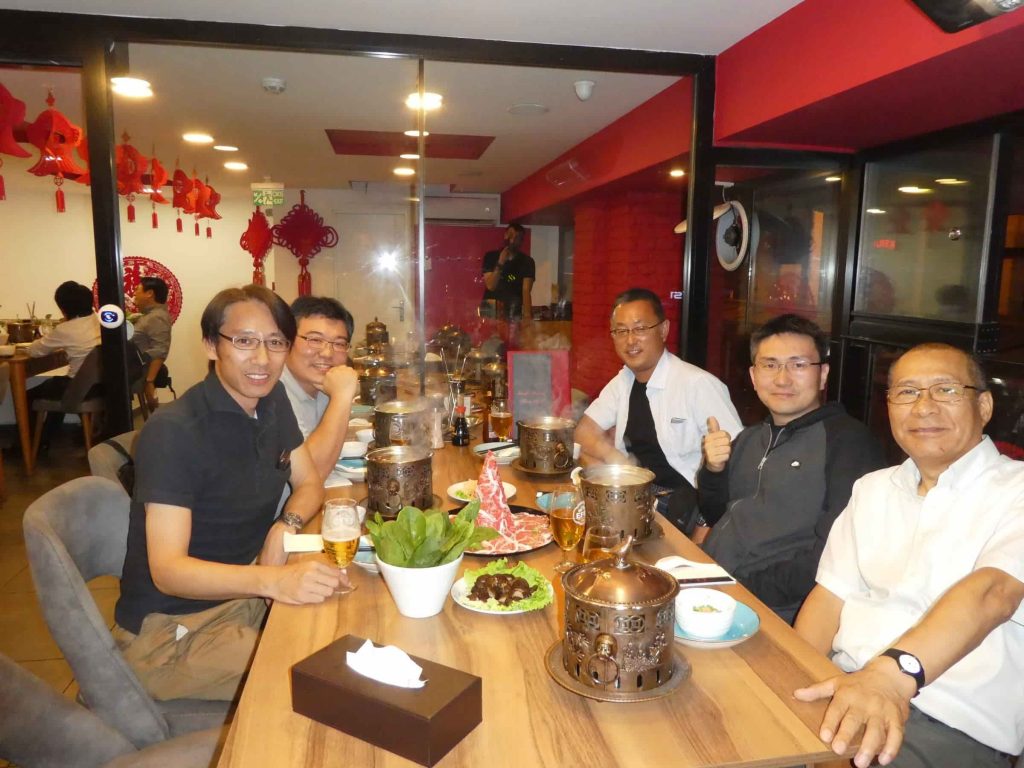 Tian Xiang Fu Small HotPot is a reliable Chinese-based eatery known for its enticing and spicy hot pot cuisines. For those who still wonder about the hot pot concept, it is a broth-filled simmering hot metal pot placed at the center of the table, besieged by an array of finely sliced raw ingredients like meat, fish, mushrooms, lettuces, dumplings, tofu, noodles, etc. And you just throw these ingredients inside the broth as you please.
Having a hot pot party at Tian Xiang Fu Small HotPot, especially in windy or chilly weather, is one of the best experiences you could ever have. Enjoy both spicy and non-spicy broths along with a variety of dipping ingredients and satisfy your Chinese cravings. Even if you prefer veggie food, visiting Tian Xiang Fu Small HotPot will not disappoint you. Vegetarian spicy hot pot cooked in pure vegetable oils and mixed with 15 different spices will amuse your Chinese food desires within vegan limits.
Well suited for family and friends gathering and located in the Şişli district (the epicenter of fashion and business), this Chinese eatery is the better place known for its service and quality (prices are a bit higher though). Tian Xiang Fu Small HotPot has both indoor as well as outdoor seating, a full bar, and a comfy place to dine and date. Better visit this place hungry and get well-nourished, enthralled with crimson red, super-spicy hot pots.
Address: Merkez Mahallesi, Halaskargazi Cd., No: 171/A, Sisli, +90 212 296 85 55.
8 – Çin Büfe for every Chinese cuisine and a wide variety of sushi rolls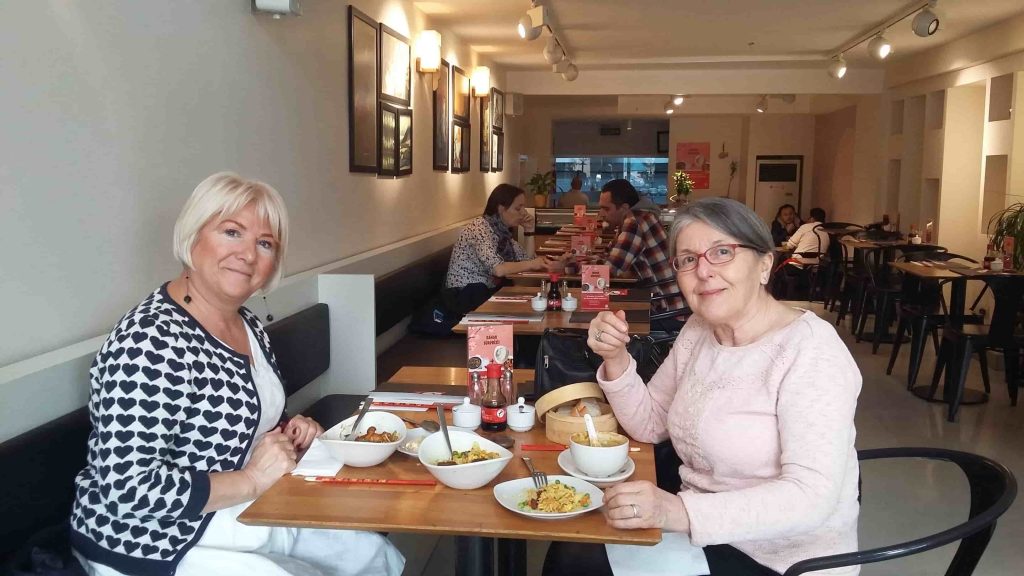 Established in 2005, Çin Büfe has now two full-blown joints in the city: one in Beşiktaş and another in Beyoğlu, where you can come into top-notch experience of a Chinese buffet as well as other East Asian foods. This unique eatery has truly brought for you the flavors and ingredients from diverse Eastern regions to present you with a repository of cuisines for whatever you may be craving. And you will notice that the place is always packed with Asian families (a sign of real authenticity) along with locals and other tourists.
Do not ask for the menu – Çin Büfe encapsulates almost every Chinese cuisine and also a wide variety of creamy, velvety, delish Japanese sushi rolls. Besides its authentic Chinese Japanese foods, Çin Büfe also offers a panoramic view of energetic and vivid streets.
Do not expect a five-star service, but the staff is efficient, the place is extremely clean decorated with fresh flowers, and it is a good value for the money. The wide selection of hot spicy soups, real Manchurian chickens, garlic-flavored broccoli, and crispy ducks will always satisfy your appetency.
Address:
Beyoğlu – Kuloğlu, Turnacıbaşı Cd., No: 6, Beyoğlu, +90 212 251 87 02;
Beşiktaş – Sinanpaşa, Çelik İşhanı, Sinan Paşa Köprü Sk., No: 10, Beşiktaş, +90 212 327 50 50.
9 – SushiCo with more than 20 branches in Istanbul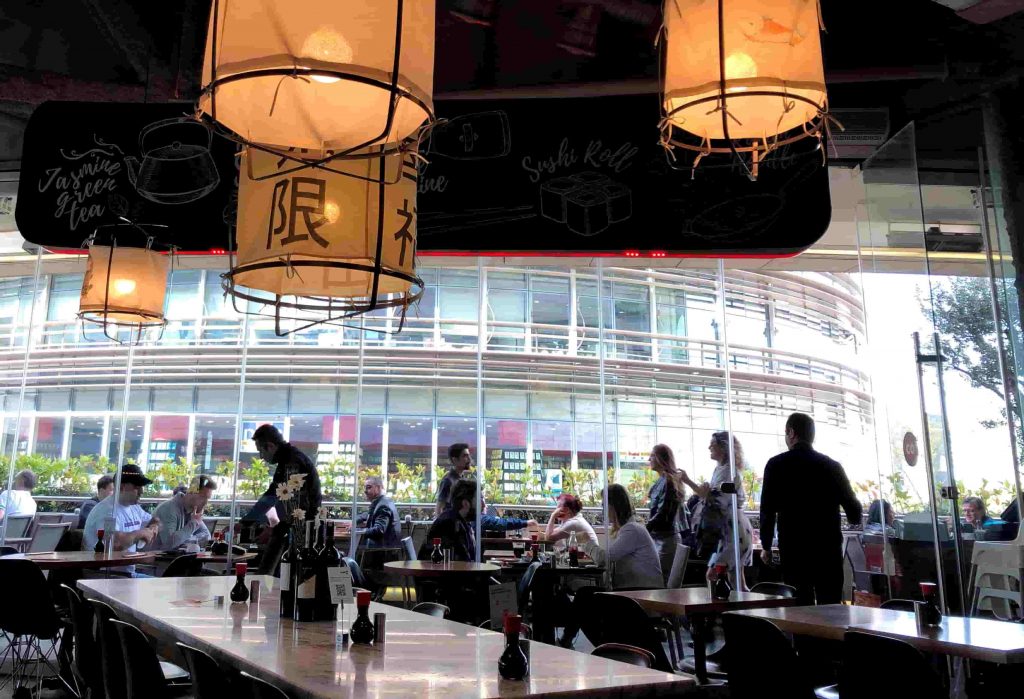 With its amazing and savory fusion of Chinese, Thai, and Japanese cuisines, SushiCo has outgrown expeditiously throughout Turkey, with more than 20 branches stretching only in Istanbul. If you are really looking for the heights of East Asian foods, nothing will astonish you more than taking a walk towards one of the SushiCo eateries.
With fabulous decor and design, comfortable outdoor and indoor seating, remarkably clean with exceptional service (some joints with a garden area too), SushiCo is a perfect fit for a family, friends, as well as for casual dining. If you need a more cogent reason for why it should be SushiCo, just look at their wide menu (wrapping up all illustrious Eastern cuisines) with reasonable pricing.
And if you are a vegan, thinking that Chinese restaurants as all meat and fish, SushiCo is, undoubtedly, a game-changer that offers a range of delicious Chinese foods with a vegan twist. There are too many must-try dishes to name; nonetheless, Crispy Duck, California Tamaki, Salmon Donburi, and an array of fresh delicious Nigiri are among the stars of the menu.
Address:
Akasya Acıbadem Avm, Kat: 2, Dükkan No: 532, Acıbadem, Üsküdar, +90 216 510 57 56;
Akmerkez Uptown Food Court Katı, Nispetiye Cad., Etiler, +90 216 444 78 74;
Kanyon Alışveriş Merkezi, Büyükdere Cad., No: 185, No: 177, Levent, +90 216 444 78 74;
Mim Kemal Öke Cad., No: 21, Nişantaşı, +90 216 444 78 74;
Zorlu Center AVM, Levazim Mah., Koru Sokak, No: 2, Beşiktaş, +90 216 444 78 74;
Bağdat Caddesi, No: 466/2, Suadiye, +90 216 444 78 74.
10 – New Asian Restaurant: a full Chinese buffet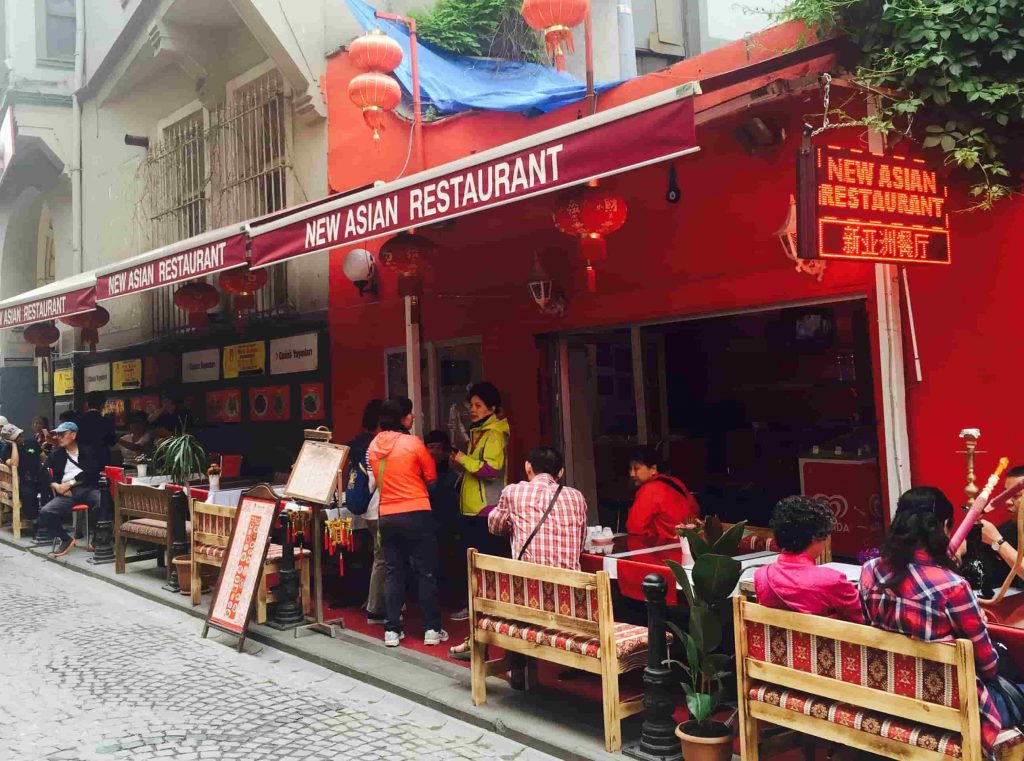 If you love a buffet, New Asian Restaurant is a must-visit Chinese restaurant where you can have a full Chinese buffet along with a great experience of Thai, Indonesian and Malaysian cuisines without burning a hole in your pocket. Located in the neighborhoods of prominent Sultanahmet, New Asian Restaurant has become a hotspot for Chinese food lovers with oodles of buffet options.
The setting is sophisticated, with better lighting and comfortable seating arrangements, and, predominantly, the cleanliness and hygiene are always spick-and-span. At New Asian Restaurant, the food comes quickly, the food is excellent, and the food is cheap. The menu has plenty of options, encompassing both veggies and non-veggies.
Their delish Beijing Duck, Sesame Duck, and some of their beef varieties are worth trying. Plus, if you are a fish lover, you are definitely heading towards the right place. New Asian Restaurant offers an extensive variety of fish, textured and flavored in Chinese and Eastern styles.
Address: Alemdar Mahallesi, Bab-ı Ali Caddesi, No: 4, Çatalçeşme Sk., Fatih, +90 212 528 66 70.
Hope you like the list of restaurants suggested here and that you will find time to pay a visit to some of them in search of authentic delicious, spicy or non-spicy Chinese food.