Welcome to our guide on the best restaurants in Brunch. Here are our top picks for places to eat and enjoy in Brunch.
1) Dükkan Galata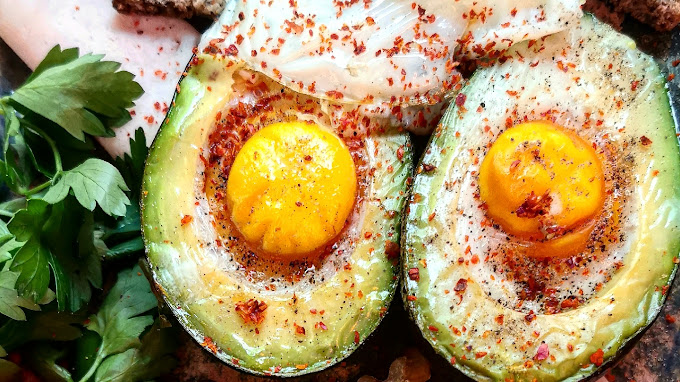 Located at Tatar Beyi Sk. No:15/B Beyoğlu İstanbul, Dükkan Galata is a cozy cafe offering a variety of healthy dishes. It is perfect for breakfast, brunch, or a quick lunch. The menu caters to different dietary needs and includes specialties like avocado toast and omelettes. The prices are moderate to high, but the quality and portion sizes justify it. The cafe has outdoor seating near Galata Tower and the staff is friendly. Despite occasional cleanliness issues, Dükkan Galata is a must-visit spot for foodies and health enthusiasts in Istanbul.

Tatar Beyi Sk. No:15/B Beyoğlu İstanbul, Phone: +90 537 427 90 30
2) Cafe Amedros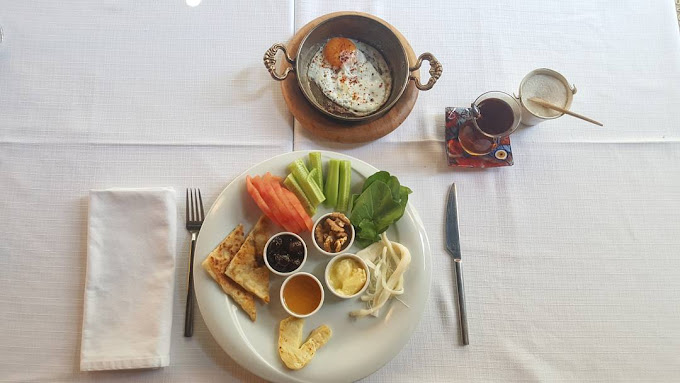 Cafe Amedros in Istanbul offers a wide variety of dining options, with a focus on gluten-free dishes. Their menu includes Mediterranean, seafood, steakhouse, and Turkish cuisine. The restaurant is known for its warm atmosphere and attentive staff. The prices are slightly higher, but the quality of food and service justify it. Located in Fatih Istanbul, the outdoor patio provides a vibrant dining experience. Cafe Amedros is a must-visit for anyone looking for gluten-free delights and a memorable culinary experience in Istanbul.

Hoca Rüstem Sk. No:3 Fatih İstanbul, +90 212 522 83 56
3) Velvet Cafe, Balat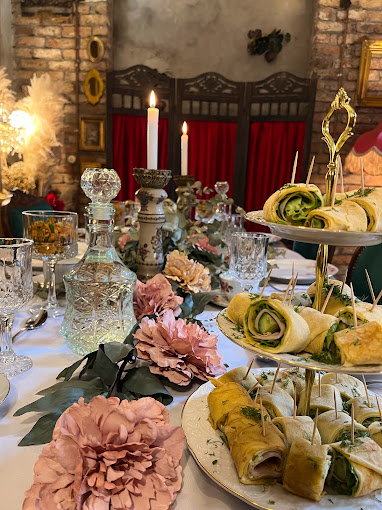 Located in the heart of Balat, the Velvet Cafe offers a charming dining experience with a beautiful garden and tastefully decorated interiors. They specialize in frunch, breakfast, lunch, and dessert, with dishes like Turkish breakfast, menemen, halva, and Turkish coffee. The menu is affordable, and the cafe is conveniently located near popular tourist spots. The staff is friendly and professional, ensuring a warm and welcoming experience. Overall, Velvet Cafe is a must-visit establishment in Balat, known for its unique atmosphere, delicious food, and exceptional service.

Çimen Sk. No:8a Fatih İstanbul, Phone: +90 545 225 05 28
4) Cafe 6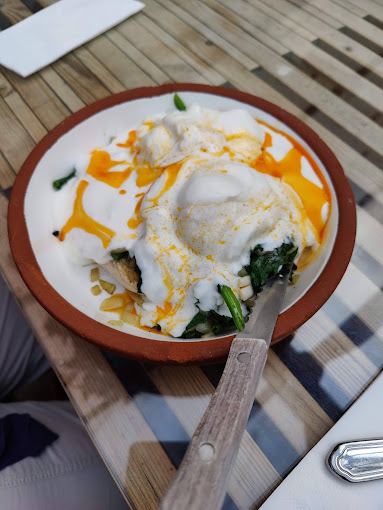 Located in Beyoğlu Istanbul, Cafe 6 is a cozy and inviting cafe with a unique garden setting. They serve a blend of Turkish and Western dishes, with a focus on organic and vegetarian options. The cafe has charming decor, delightful music, and standout specialties like avocado and eggs toast, vegan granola parfait, and falafel. They also offer smoothies and freshly-squeezed orange juice. The prices are reasonable, and the location offers a stunning view of the neighborhood. Cafe 6 has friendly staff, excellent service, and is committed to cleanliness. Despite being busy on weekends, it's worth the wait. In my opinion, this cafe is a must-visit, with amazing food, a lovely atmosphere, and top-notch service. I highly recommend adding Cafe 6 to your Istanbul dining itinerary.

KILIÇALİ PAŞA MAH. AKARSU CAD, Anahtar Sk. NO:13/A Beyoğlu İstanbul, Phone: +90 212 293 08 49
5) Mesopotamian Breakfast Brunch Cafe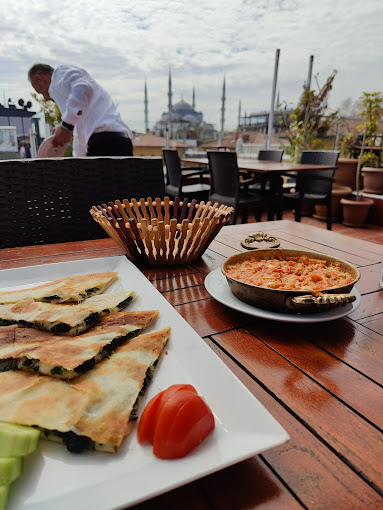 The Mesopotamian Breakfast Brunch Cafe in Istanbul offers a unique dining experience with stunning views of the Blue Mosque, Hagia Sophia, and the sea. The diverse menu includes delicious Turkish breakfast and sumptuous lamb stew. The staff is attentive and knowledgeable, making the visit flawless. It is a must-visit for an unforgettable dining experience in Istanbul.

Kutlugün Sk. No:23 Fatih İstanbul, +90 212 517 81 12
6) Cuppa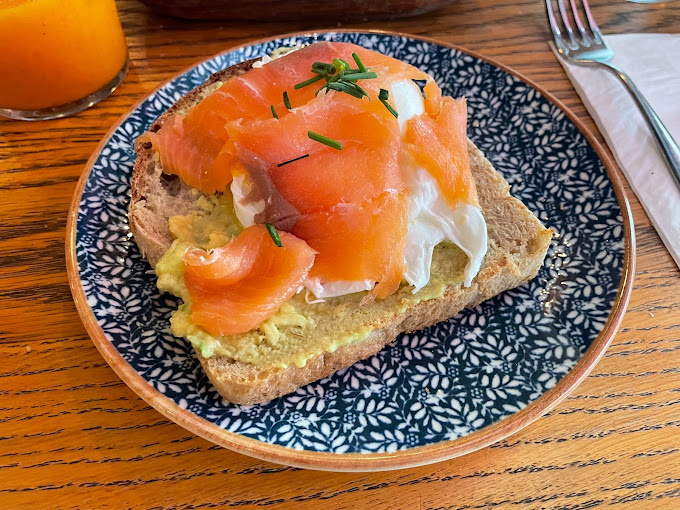 Cuppa in Istanbul is a cozy restaurant, perfect for breakfast and brunch. It has a warm ambiance and friendly cat residents. The menu offers tasty dishes like eggs benedict, pancakes, avocado toast, and more. Prices are reasonable. The restaurant has a great view, clean facilities, and helpful staff. Personally, I enjoyed the avocado toast and juices. Cuppa is a must-visit in Istanbul.

Yeni Yuva Sk. No:22 Beyoğlu İstanbul, Phone: +90 212 245 44 82
7) Firuz Cafe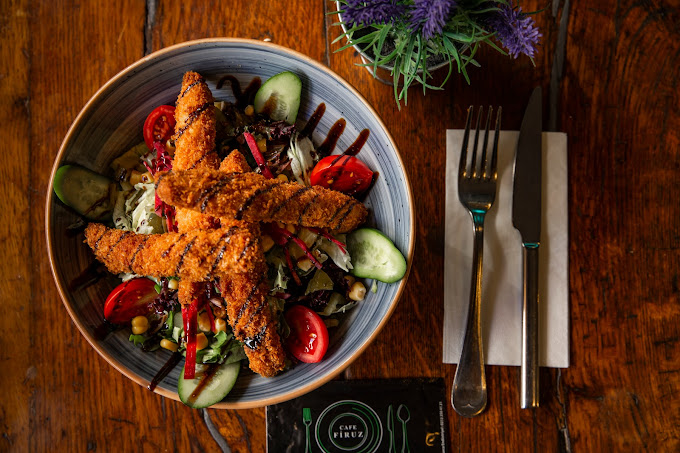 Firuz Cafe in Istanbul's Cihangir neighborhood is a popular and charming spot for locals and tourists. They offer a diverse menu, including delicious salads and burgers, as well as local specialties like Çentik kebab. The cafe also serves a great brunch. Prices are reasonable, and the wait staff is friendly and multilingual. The outdoor seating area is heated and surrounded by greenery, creating a cozy atmosphere. Many customers rave about the cafe's breakfasts. Overall, Firuz Cafe is a must-visit for a delightful dining experience in Istanbul.

Defterdar Ykş. No:55 Beyoğlu İstanbul, Phone: +90 212 252 02 42
8) Akın Restoran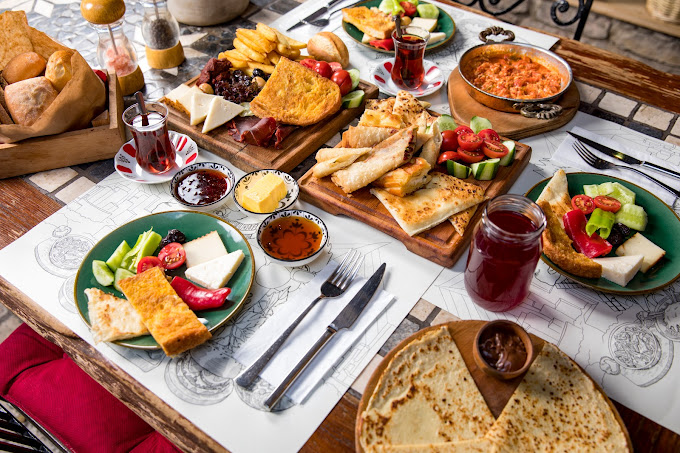 Akın Restoran in Istanbul's bustling Beyoğlu area is a hidden gem that offers an authentic Turkish dining experience. Its cozy atmosphere and roulette theme transport visitors to a bygone era. The restaurant specializes in delicious breakfast dishes, like menemen, and also offers a wide variety of Turkish cuisine. The menu is reasonably priced, considering the generous portions and high-quality ingredients. With a picturesque view of the bridge, it's perfect for brunch or an evening meal with friends. The staff are friendly and professional, and cleanliness is a priority. Akın Restoran is a must-visit for anyone seeking a true taste of Turkey. However, remember that a 10% tip is already included in the prices. Overall, it's a destination for flavorful dining experiences in Istanbul.

Emekyemez Tersane Caddesi No:120 D:A Beyoğlu İstanbul, Phone: +90 212 256 00 07
9) Joker No.5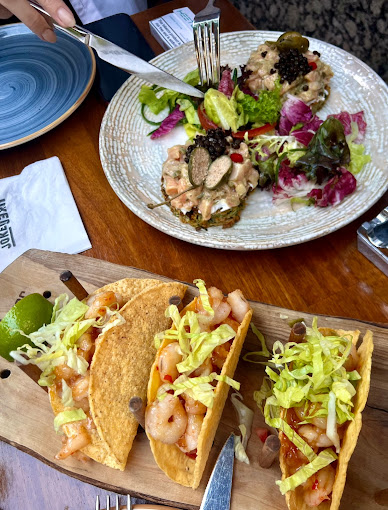 Located on Atiye Sk., Joker No.5 is a popular restaurant in Istanbul's bustling Şişli district. With its cool atmosphere and well-decorated interior, it attracts a diverse crowd of food and drink enthusiasts. The menu is extensive, offering delicious dishes and cocktails, including scrumptious pizzas. The staff is generally friendly and welcoming, although some customers have reported inconsistencies in ingredient quality. The restaurant's terrace is designed to accommodate both smoking and non-smoking patrons. Prices are reasonable, making Joker No.5 a great choice for a casual night out or daytime brunch. Address: Atiye Sk. No:5 Şişli İstanbul, Phone: +90 212 246 01 10.

nan
10) Karakoy Station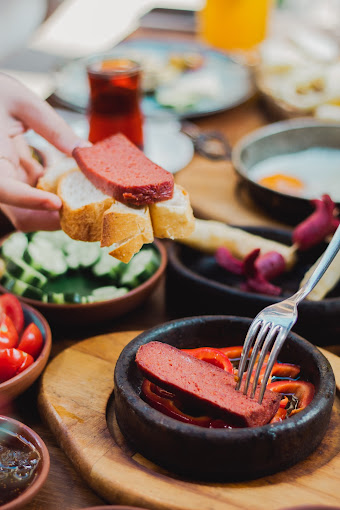 Karakoy Station is a versatile venue near Galataport, offering a blend of cocktail bar, brunch spot, gastropub, and coffee shop. With stylish decor and mosaic art, it's perfect for gatherings. The menu has a variety of tasty options, from Turkish breakfast to wraps and pancakes. Signature dishes like Anatolian breakfast with spicy red sauce are a highlight. The frozen cocktails are a must-try. Prices are reasonable, and the staff provide excellent service in English. Cleanliness and hygiene are top-notch. In summary, Karakoy Station is a unique place for breakfast, brunch, or dinner, with delicious food, a welcoming atmosphere, and great service. A must-visit for locals and tourists!

Mumhane Cd. 51/A Beyoğlu İstanbul, Phone: +90 506 049 13 34
11) Samatya Cafe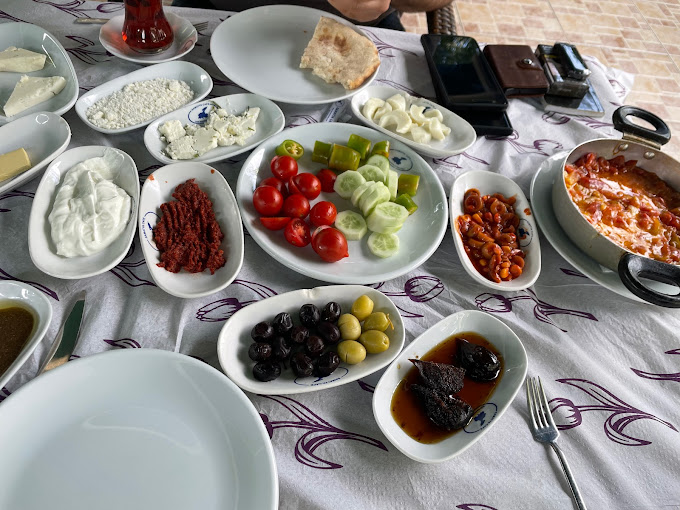 Samatya Cafe & Van Kahvaltı Salonu is a charming breakfast and brunch restaurant with a stunning sea view. The staff is warm and welcoming, offering helpful suggestions from their diverse menu. Specialties include an authentic Turkish breakfast spread with Menemen scrambled eggs. The menu caters to both local and international guests with savory and sweet options. Prices are reasonable at £6.00, €7.00, or $8.00 per person. Located in Fatih-Istanbul, the restaurant offers breathtaking sea views and a relaxing atmosphere. The team prioritizes hospitality and cleanliness. Overall, Samatya Cafe provides a memorable dining experience with delicious food and friendly service.

Sahil Şeridi, Kocamustafapaşa Mahallesi Kennedy Cad, Narlıkapı Cd. No :1 Fatih İstanbul, Phone: +90 212 589 20 31
12) Pim Karaköy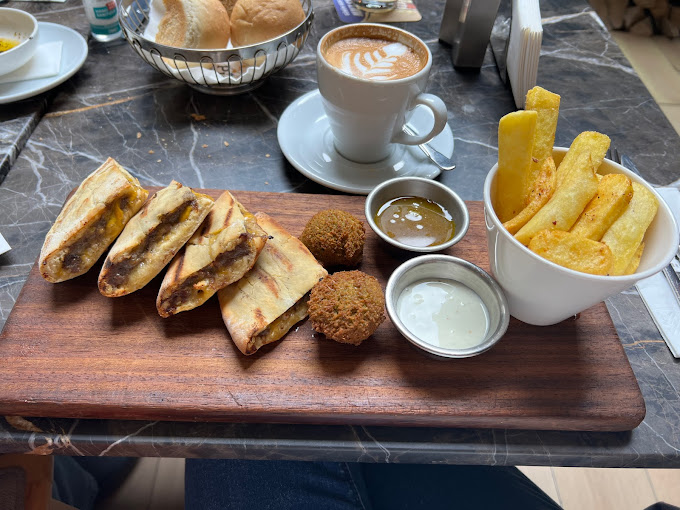 Pim Karaköy, a hidden gem in Istanbul, offers a unique dining experience. With a chic atmosphere and diverse menu, it is a must-visit for food lovers. Their signature dishes, reasonable prices, and outstanding service make it worth every penny. Pim Karaköy also hosts music nights and special events, adding to its lively atmosphere. Overall, it is a must-visit for food enthusiasts in Istanbul.

Kemankeş Mahallesi Kılıçali Paşa Mescidi Sokak, Karaköy, No:20 Beyoğlu İstanbul, Phone: +90 212 243 44 46
13) Cuma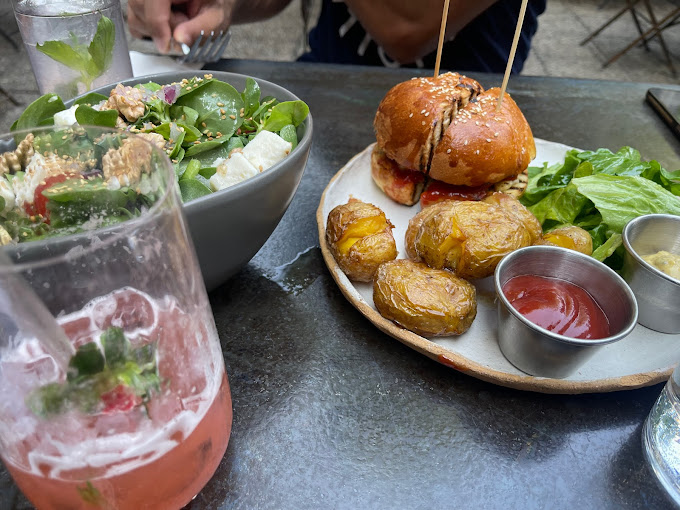 Cuma, in Istanbul's Beyoğlu neighborhood, is a culinary dream. With a cozy atmosphere and a fusion of traditional and modern dishes, it offers a unique European-inspired brunch and has been mentioned in the Michelin Guide. The menu is diverse, with delicious options like poached eggs, prosciutto, and tapas selections like Seabass ceviche. The extensive wine and cocktail list is on the pricier side, but the culinary experience is worth it. You can enjoy your meal inside or in the picturesque garden, and the friendly staff enhances the dining experience. It would be helpful if Halal and non-Halal options were specified on the menu. Cuma is perfect for a lovely dinner, casual conversation with friends, or a peaceful brunch. With rave reviews, it's a must-visit restaurant in Istanbul.

Çukur Cuma Cd. 53/A Beyoğlu İstanbul, Phone: +90 212 293 20 62
We hope you enjoyed our selection of top Brunch restaurants. Stay tuned for more gastronomic guides and reviews. Bon appétit!