Once a bustling port and commercial district, Karaköy, situated on the European side of Istanbul, has been revitalized into one of the city's most fashionable neighborhoods.
Steeped in history, yet brimming with contemporary energy, Karaköy is a vibrant district filled with unique art galleries, chic boutiques, cozy cafés, and a lively nightlife scene.
Here's a guide to some of the best things to do in Karakoy Istanbul!
6 Things to do in Karaköy Istanbul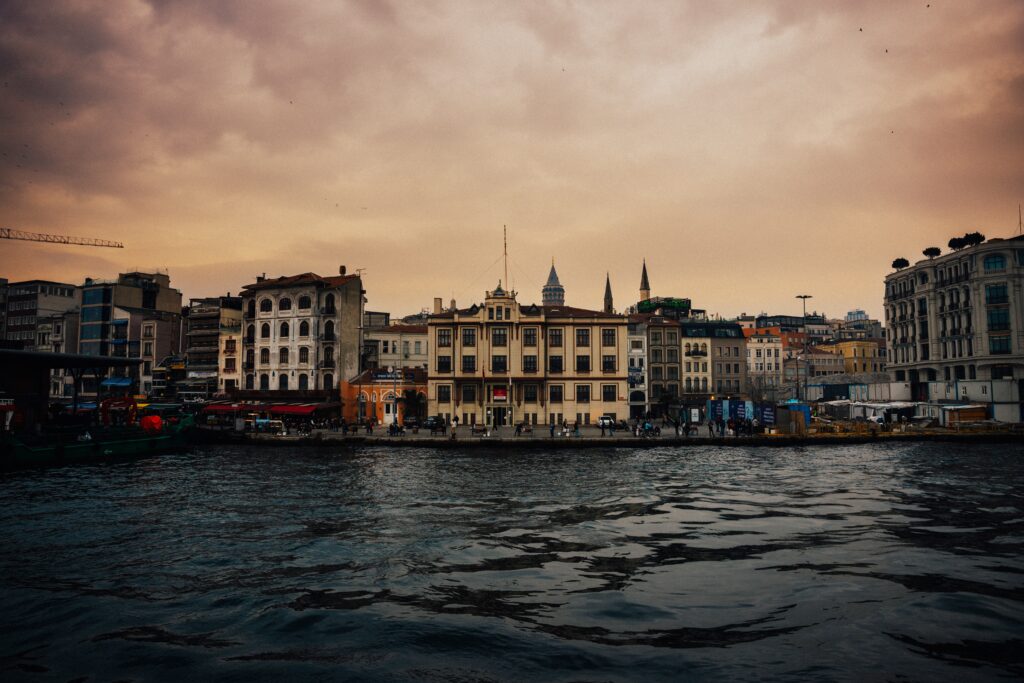 1) A Walk through History: Galata Bridge and Galata Tower
Begin your adventure in Karaköy with a leisurely walk across the historic Galata Bridge, which affords panoramic views of the Golden Horn and Istanbul's iconic skyline. The bridge serves not only as a connection between the two districts but also as a popular spot for local fishermen, creating a picturesque scene of daily life in Istanbul. The bridge's lower level hosts a variety of restaurants and cafes where you can enjoy a waterfront meal.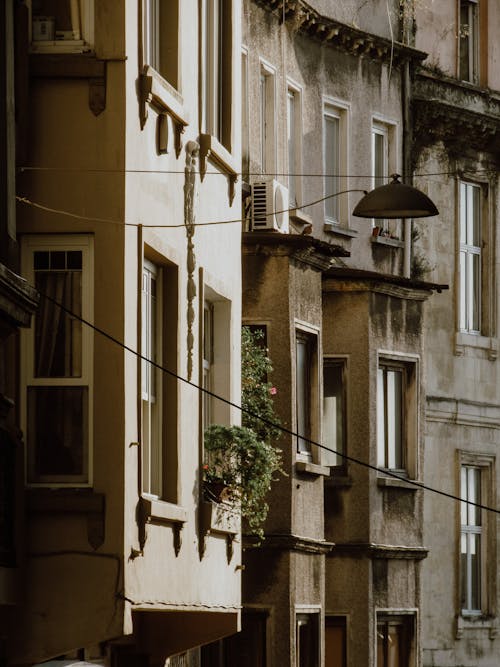 Just a short walk from the bridge stands the majestic Galata Tower. This centuries-old landmark, dating back to the Genoese era in the 14th century, offers a remarkable 360-degree view of the city. For an extra treat, dine at the restaurant located at the top of the tower, enjoying a meal in the presence of Istanbul's history and culture.
2) Art and Culture: The Art Scene in Karaköy
Karaköy is a hotspot for Istanbul's vibrant art scene. It's home to Istanbul Modern, the city's leading museum of modern and contemporary art. Here, you can admire works from Turkish and international artists, soaking up the creative energy that permeates the city. Regularly changing exhibitions ensure there's always something new to discover.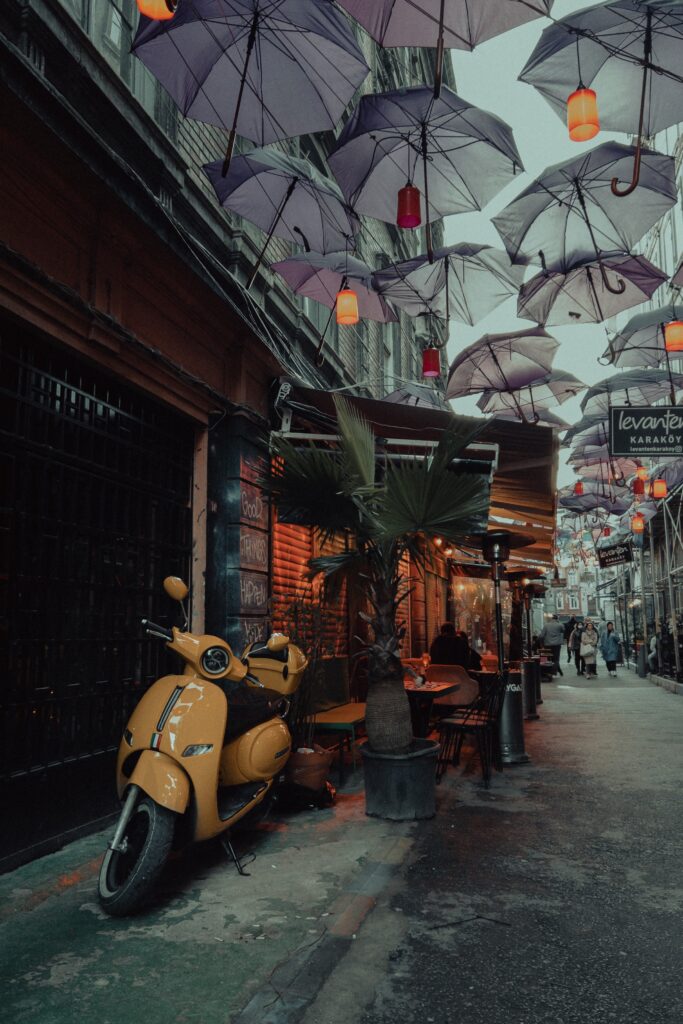 In addition to Istanbul Modern, numerous independent art galleries are sprinkled throughout the neighborhood. The Mixer and ArtSümer, for instance, are two contemporary galleries that host a variety of thought-provoking exhibitions. Whether you're an art aficionado or a casual observer, these galleries offer a window into the innovative world of Turkish art.
3) Shopping in Karaköy: Boutiques and Vintage Stores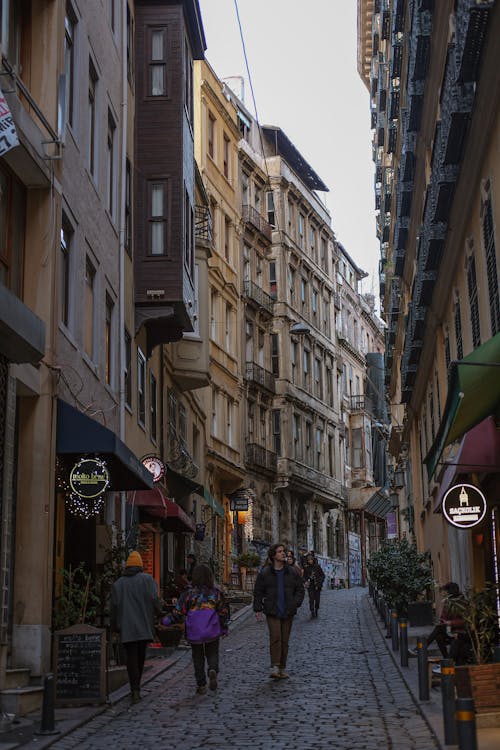 If shopping is your vice, Karaköy won't disappoint. This neighborhood boasts an eclectic mix of traditional and modern boutiques. Concept stores like Atölye Mariposa and Mae Zae offer a selection of cutting-edge fashion, lifestyle products, and local designer pieces, presenting a curated experience for shoppers.
Equally compelling are Karaköy's antique and vintage shops. These small, often family-run businesses are treasure troves of memorabilia, retro clothing, and timeless pieces. Wandering through these stores, you can find unique items that speak to Istanbul's past, ensuring you take home more than just a souvenir.
Karaköy's food scene is a gastronomic playground, offering everything from traditional Turkish dishes to international cuisine. Start your day with a traditional Turkish breakfast at Namli Gurme, where you can feast on an array of cheeses, olives, and pastries. For coffee lovers, the charming Karabatak Café offers an excellent cup of Turkish coffee.
4) Culinary Adventures: Karaköy Restaurants and Cafes
As evening approaches, explore the varied dining options. Seafood lovers will enjoy the delightful fare at Karaköy Lokantasi, while Unter offers an innovative take on Turkish cuisine. And of course, don't leave without trying the neighborhood's famous dessert at Güllüoğlu, where you can sample some of the best baklava in town.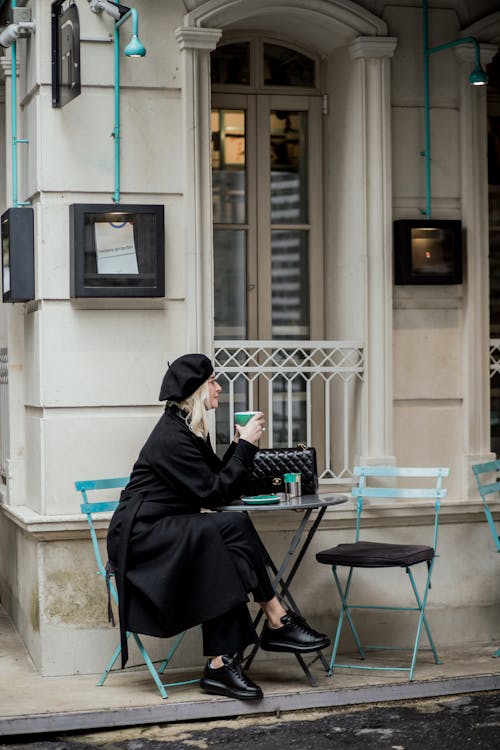 5) Karaköy Nightlife: Bars and Nightclubs
When the sun sets, Karaköy truly comes alive. Its bustling nightlife caters to every taste, from energetic nightclubs to intimate bars. Unter Karaköy is a local favorite, offering a dynamic blend of food, drinks, and music. If you're in the mood for a more laid-back evening, Alexandra Cocktail Bar serves innovative cocktails in a stylish setting.
For music enthusiasts, Nardis Jazz Club is a must-visit. This popular spot hosts performance by local and international jazz musicians, promising an unforgettable night of music and camaraderie. Karaköy's nightlife is as diverse as the neighborhood itself, guaranteeing memorable experiences for all.
6) Relaxing in Karaköy: A Day at the Hammam
To wind down after a day of exploration, indulge in the rejuvenating experience of a traditional Turkish bath at Kılıç Ali Paşa Hammam. This historic hammam, designed by the renowned Ottoman architect Mimar Sinan, offers a serene escape from the bustling city. Here, you'll experience the centuries-old ritual of bathing and relaxation, as skilled attendants scrub and massage you in the beautifully restored bathhouse.
A visit to Kılıç Ali Paşa Hammam is more than just a spa day; it's an immersion in Turkish culture and history. You'll leave feeling refreshed, relaxed, and enriched by this uniquely Turkish experience.
Frequently Asked Questions About Karakoy
What is Karaköy known for?
Karaköy is known as one of Istanbul's most vibrant districts, boasting a unique blend of historic charm and contemporary appeal. It's famous for its thriving art scene, with numerous galleries and the acclaimed Istanbul Modern Museum. The district is also renowned for its diverse culinary offerings, eclectic shopping opportunities, and bustling nightlife. Additionally, it houses several iconic landmarks, including the Galata Tower and Galata Bridge, making it a key cultural and entertainment hub in Istanbul.
Which side is Karaköy?
Karaköy is located on the European side of Istanbul, nestled between the Golden Horn and the northern end of the Bosphorus Strait. It sits adjacent to the historic Galata district, characterized by its cobblestone streets and iconic Galata Tower. Karaköy's waterfront location provides it with stunning views and a prime position connecting the traditional Sultanahmet area with the modern parts of the city.
What is the history of Karaköy, Istanbul?
Karaköy's history is as rich as it is diverse. The district's roots date back to the Byzantine era when it was known as Galata and was primarily a Genoese colony. Its strategic location as a port made it a critical commercial hub.
Over centuries, it has been home to various ethnic and religious communities, including Jews, Greeks, and Armenians, leaving a vibrant cultural imprint on the district. Karaköy underwent a significant transformation in the late 20th and early 21st centuries, evolving from a declining port area into a dynamic neighborhood that blends history with modernity.
Is Karaköy a good area to stay in Istanbul?
Absolutely, Karaköy is an excellent area to stay while visiting Istanbul. Its central location provides easy access to both historic landmarks and modern attractions.
The neighborhood offers a range of accommodation options, from stylish boutique Karakoy hotels to budget-friendly hostels. With its variety of eateries, shops, art galleries, and nightlife spots, there's always something to do in Karaköy. Plus, its excellent connectivity through public transportation, including the tram, ferry, and funicular, makes exploring other parts of Istanbul quite convenient.
Is Karaköy safe?
Karaköy is generally considered a safe neighborhood in Istanbul. Like any urban area, it's always important to remain aware of your surroundings, particularly in crowded places or at night.
However, Karaköy is a popular district that tends to be busy and lively throughout the day and into the evening. As with any travel destination, following basic safety precautions, such as keeping your belongings secure and avoiding less crowded areas late at night, can help ensure a safe visit.
Conclusion
Karaköy, with its seamless blend of historical allure and contemporary vibrancy, offers a plethora of activities for every kind of traveler. Whether you're an art lover, foodie, history buff, or nightlife enthusiast, Karaköy has something to pique your interest. So, come explore the charming lanes of Karaköy and immerse yourself in the captivating spirit of this Istanbul neighborhood.