A Turkish bath, traditionally called a Hammam, is a popular public bathing facility that originated during the Ottoman era in Turkey. It offers an unmatched rejuvenating experience that is a must-try during your visit to Turkey. Here I give you the 10 best hammams in Istanbul that I enjoy the most!
10 Best Istanbul Hammams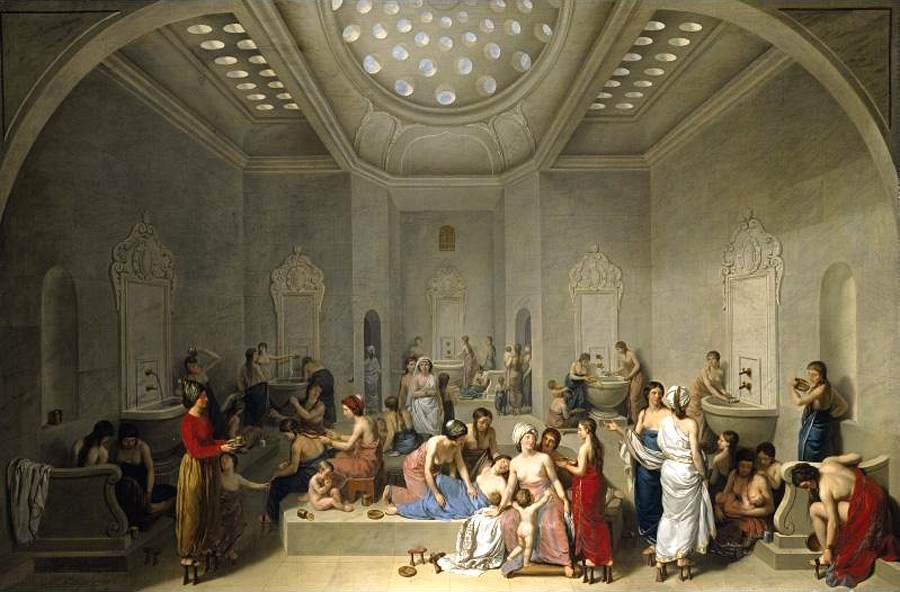 Most hammams are segregated, with separate sections for men and women, and some also accommodate families. Temperature options for the bath range from cold to mildly hot to extremely hot.
In addition to the provided bath, certain establishments offer a range of massage and hot oil therapy choices. The ability to personalize and choose from various packages elevates the comfort experience to its utmost level.
Historical hammams were built in the Ottoman architectural style for the Sultans and their associates. Some of these hammams were designed by the renowned Turkish architect, Mimar Sinan.
1. Cukurcuma Hamami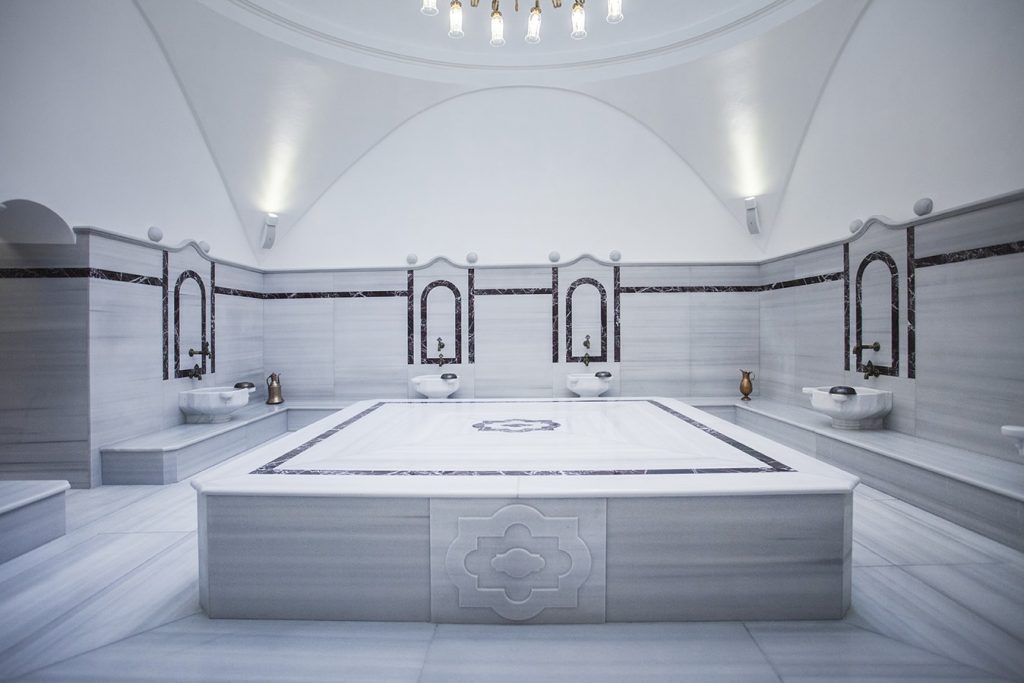 There are conflicting reports about the construction date of the Cukurcuma Hamam. According to the most popular account, it was built in 1831 when Abdulhamid I's wife introduced water units to the Cukurcuma area.
This hammam is a modern traditional hammam in Istanbul. It was renovated in 2018 to restore its historical beauty and preserve its status as a renowned tourist attraction.
The hammam's interior is elegantly white, with a minimalist design. It features accent walls made of stone and classical marble floors. The high ceilings are adorned with tinted glass, allowing sunlight to illuminate the central lobby throughout the day.
This is one of the finest hammams in Istanbul, highly regarded by tourists. It is impeccably clean, tranquil, with attendants who are exceptionally courteous and accommodating, guaranteeing the highest level of comfort and service.
2. Kilic Ali Pasha Hamami

Kilic Ali Pasha Hamami was commissioned by Ottoman Admiral Kilic Ali Pasha to serve the Ottoman Navy. It was part of the Kulliye complex, which included a school, mosque, and hamam.
The construction took place between 1578-1583 in Tophane, near the harbor. It was intended for the naval officers to relax and rejuvenate their bodies and minds from their rigorous work.
The hammam, in Mimar Sinan style, has an extremely high dome ceiling with a skylight to which a chandelier is attached. The interior is a combination of stone and marble. It has a big central lobby in the center which is a water fountain.
Kilic Ali Pasha Hamam offers various packages, baths, and massages at different prices. You can select the option that best suits your preferences and schedule.
3. Mihrimah Sultan Hamami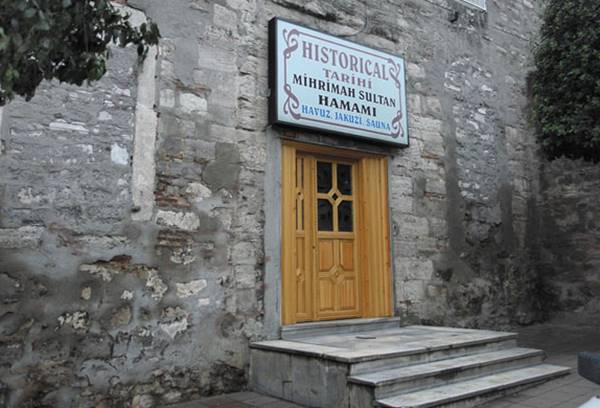 Mihrimah was the beloved daughter of the Ottoman Emperor Sultan Suleiman. The hammam in her name was commissioned to Mimar Sinan and was constructed between 1562-1565.
Although one of the oldest hammams on the list, Mihrimah Hamam has recently undergone an expensive renovation and restoration, elevating its level of luxury. It is highly recommended to include Mihrimah Hamam in your list of must-visit places in Istanbul.
The hamam features a spacious lobby with a dome that includes the traditional lantern for central lighting.
The lobby features wooden doors leading to the changing rooms and steam rooms. Like other Sinan hammams, it also boasts lavish marble and stonework that effectively retains body steam and heat.
4. Tarihi Cesme Hamami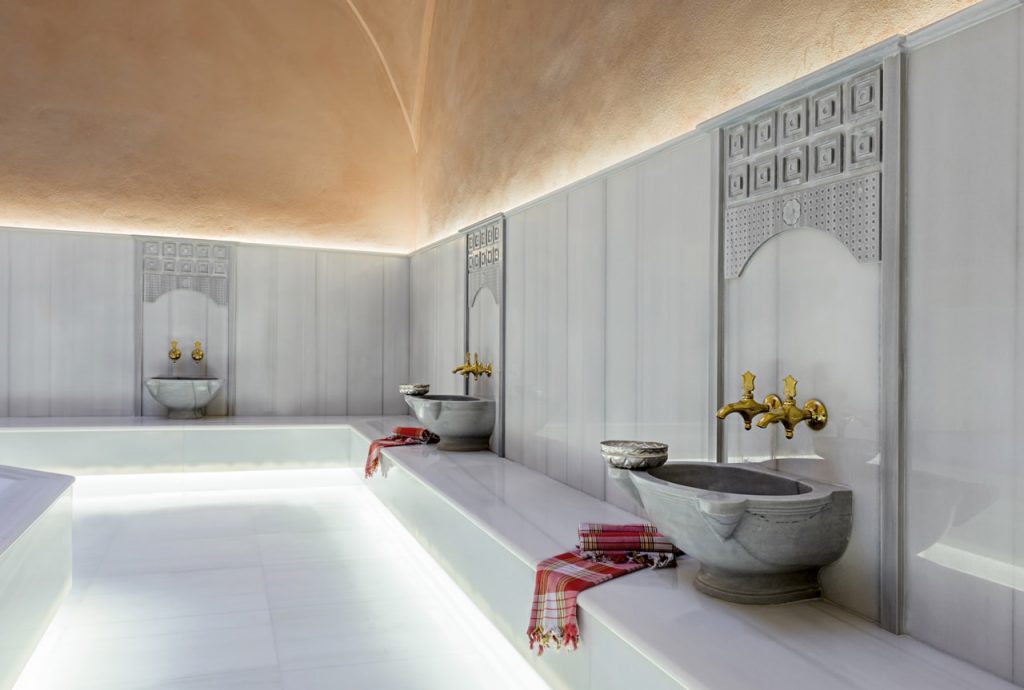 The Cesme Hamam, built in the 1720s, is one of the final hammams constructed during the Ottoman era. It was commissioned by Grand Admiral Kaymak Mustafa Pasha, who was imprisoned and executed for rebellion.
From the 1720s to 2017 it had continued to function as a regular Turkish bath. The same year it was preserved and restored in its original state using the same techniques and materials that were historically used to maintain its timelessness by The Galata Istanbul Hotel MGallery.
In terms of its architecture, it takes from the classical Ottoman aesthetic as its predecessors. The architects who were responsible for the preservation of the Hamam did not alter it in any way. Not only that but the staff is extremely hospitable and accommodating.
It now provides the same 300 years old traditional hydro-therapy in an extremely luxurious setting. If you are getting married, they have some very special bridal party packages that you should definitely add to your wedding plans.
5. Cagaloglu Hamami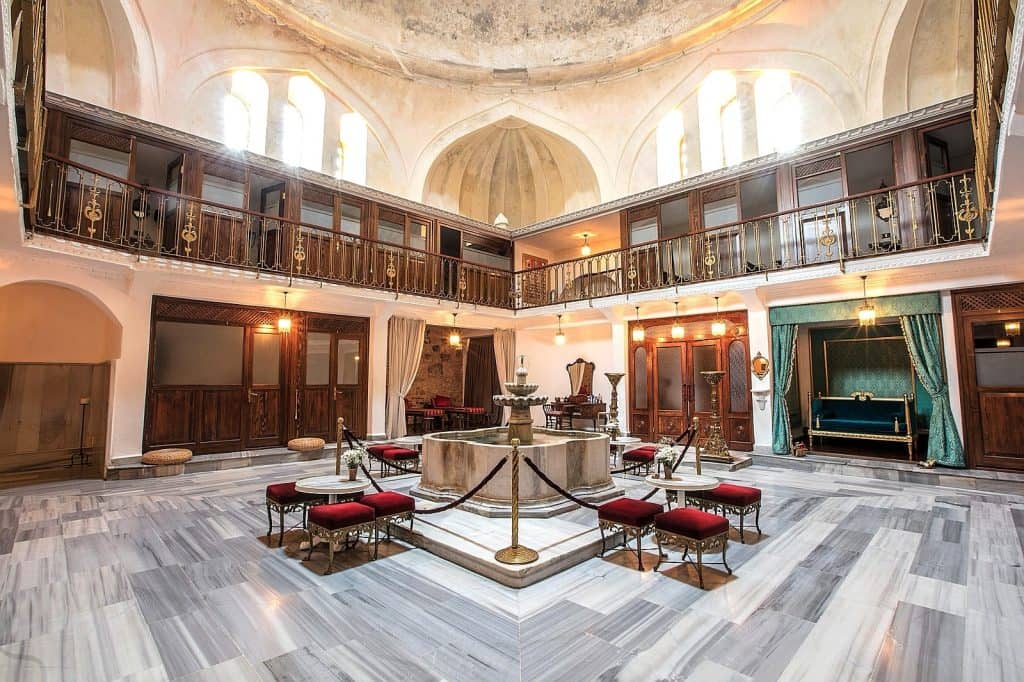 Cagaloglu is one of the comparatively recent Hamams, having been constructed in 1741. It is considered to be one of the last humans constructed during the Ottoman Empire.
It is said to have been constructed for the purpose to raise revenue for the library of Sultan Mahmud I and had to be completed by two architects of the time. The project was started by Suleyman Aga and was seen to its end by Abdullah Aga.
The Hamam has two separate entrances for men and women. Women enter from the street side while the entrance for men is on the main road.
The Cagaloglu Hamam has some similarities and some differences from the predominant Ottoman style architecture because it was built much later on. It still draws its inspiration from the style of the high dome lantern for the illumination of the building. There are beautiful marble and stonework all around the bath area to maintain and sustain the temperature.
You can choose from a number of packages of what kind of bath you require. Starting from 30 Euros they go up as high as 180 Euros. You can opt for self-service as well.
6. Tarihi Galatasaray Hamami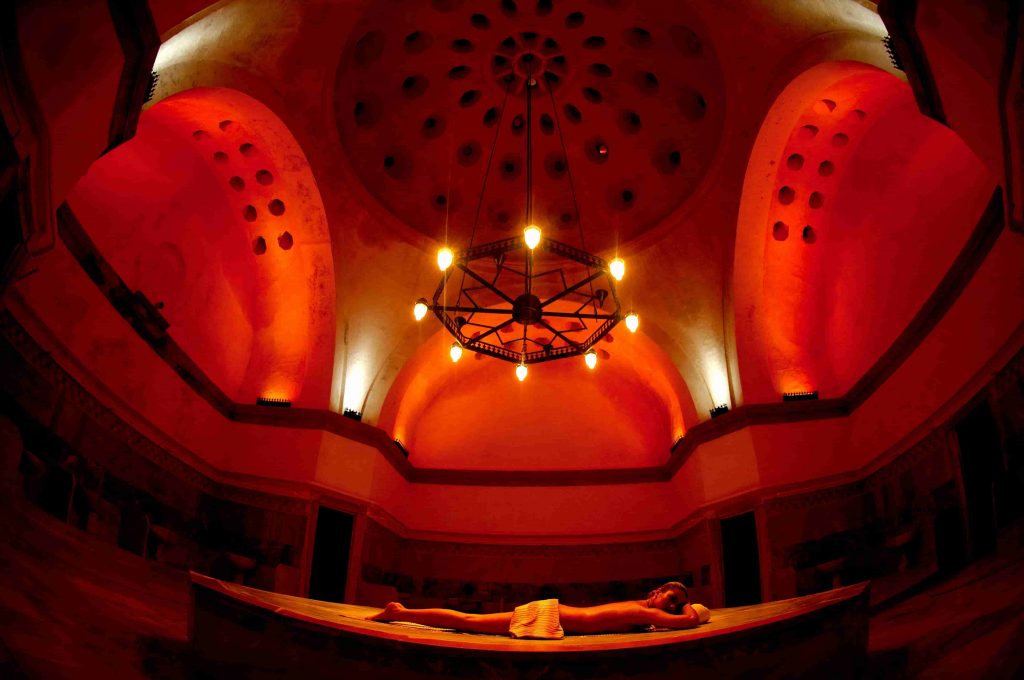 The Galatasaray Hamami is another older one on the list, functioning since 1481. Before its construction, the plot is said to have belonged to a man named Gul Baba. When Sultan Beyazit II happened to walk past it, he felt compelled to inquire about the land where at the time there was nothing but a hut.
Sultan Beyazit II asked Gul Baba if he had any wish for the land, to which he replied he wanted to see a school and a public bath. Many centuries have passed with the fulfillment of Gul Baba's wish. His grave is in the same vicinity.
It is also told that the students of the Galatasaray High School, located right by the bath, would go to the hammam every morning. During that time no customers would be allowed to enter while the students bathed.
Built in classical Ottoman style, the hammam showcases majestic marble work, a massive dome, and intricately designed ceilings. Traditional tiles adorn the surrounding walls, while a beautiful glass skylight illuminates the lobby.
7. Aga Hamami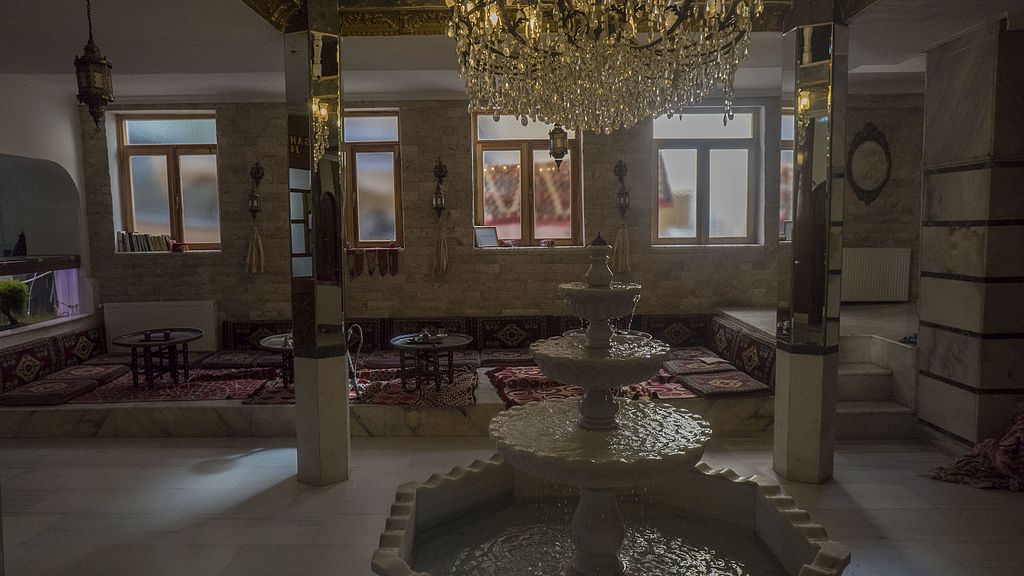 Aga Hamam is located in Beyoglu since 1454 when it was built as a private Hamam for Fatih Sultan Mehmet and his sons. Back in the day, the area that is now Taksim was barren land and would be used by hunters.
However, since it was first built, the place has changed as it had to be renovated twice, changes in the original 1454 design were made. It has not been renovated within the last 30 years.
The hamam sits under two floors of an apartment with the hamam as the ground floor or the entrance. The dome is actually a skylight designed in a way to ensure that it would have natural light all through the day.
The interior is rather fascinating in comparison to the latter structures that were built by Mimar Sinan. The entrance, which has extremely high ceilings, is where you will find the changing rooms.
The bathing area has a controlled temperature for your body to adapt to the heat. It is entirely made of marble and stones that run along the walls and the floors. The water is heated by a furnace that keeps it warm and comfortable.
8. Cemberlitas Hamami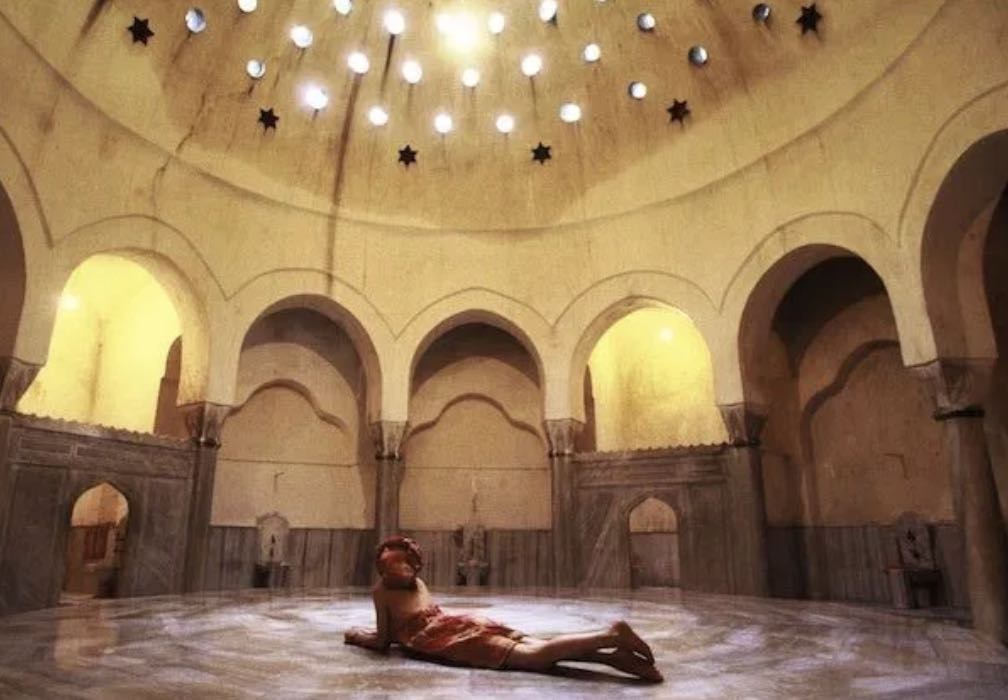 The Cemberlitas Hamam is one of the oldest hammams in Istanbul. It was constructed under the rule of the Ottoman emperor, Selim II, and was given to Mimar Sinan to design.
Located on the historic Divanyolu Street, it is surrounded by the Vezir Han monument that dates back to 320-330AD. Not only that, the hammam is surrounded by a madrasah, an old library, and the Koprulu Mehmed Pasha mosque.
There are separate entrances for men and women. Once you enter and go towards the dressing rooms, they are enormous and covered by Ottoman-style domes. The hammam also includes a lighthouse that stands elegantly along with the domes.
Cemberlitas is laden with so many intricate details in its design that you have to see for yourself. From its pointed arches and engraved marble columns, it is a spectacle. It is also considered to be one of Mimar Sinan's final works.
An interesting story that I have been told about this hammam is that its simplistic yet complex design inspired the construction of Hamam-e-Qadimi in India in the 18th Century.
9. Ayasofya Hurrem Sultan Hamami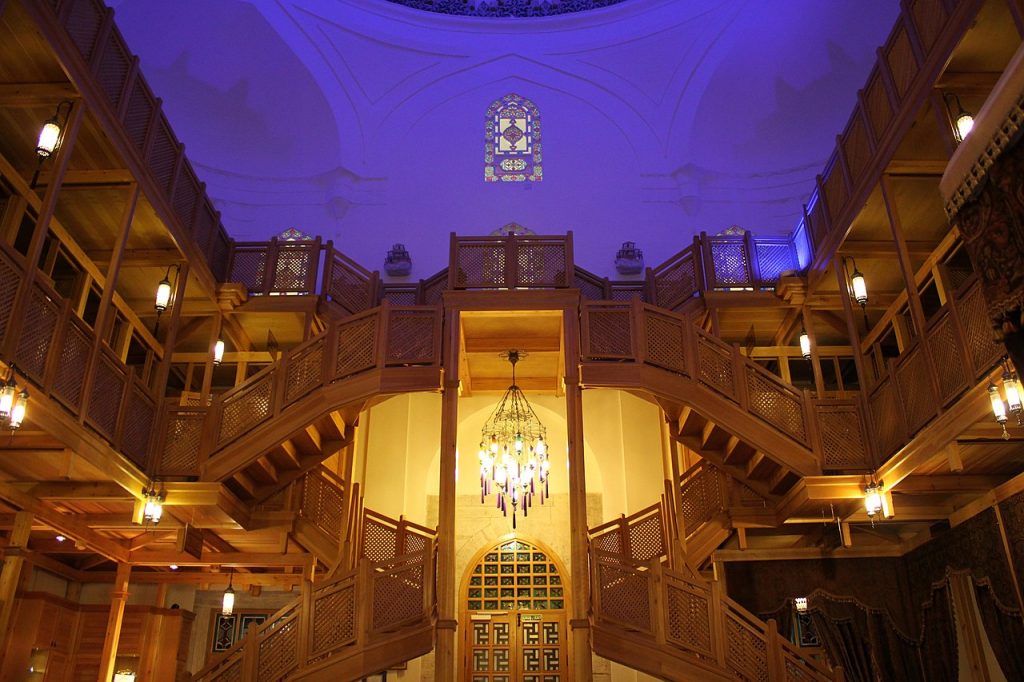 This was designed by Mimar Sinan in 1556 for Hurrem Sultan, the wife of Sultan Suleiman. The area is said to have great significance because it is said to be built in the exact location where the ancient bath of Zeuxippus stood between 100-200AD. The site is also said to be that of the Temple of the Greek God, Zeus.
After remaining functional till 1910, it had to stop its regular operation as a public bath and be converted into a prison to accommodate prisoners when the Sultanahmet prison could not anymore.
It reopened in 2011 after having gone through three years of rigorous, extravagant, and multi-million dollar renovations. The Hamam was completed with 14,000 square feet of marble and an additional touch of 160 gold-coated bath bowls.
There are separate sections for men and women where you will be accompanied by a same-sex attendant who will give you the bath. There are also varying temperature choices you can pick to suit your needs.
On the Ayasofya Hurrem Sultan website, you can find detailed descriptions of packages and make your reservations. It is best to make bookings beforehand since it is one of the most popular and busiest hammams functioning.
10. Suleymaniye Hamami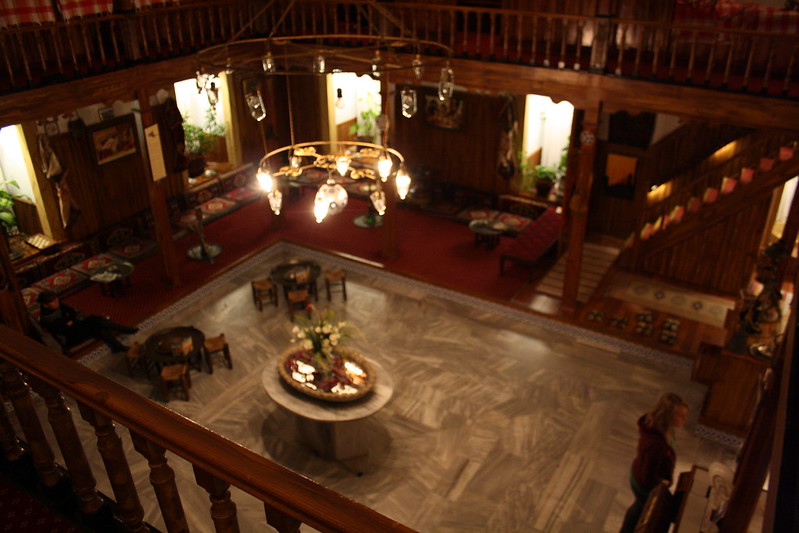 It was built in 1557 by the great Mimar Sinan for Sultan Suleyman, a ruler of the Ottoman Empire. If you are familiar with Suleymaniye Camii (Mosque), then you have probably heard of or seen the hamam inside the complex of the mosque.
The building is a stunning work of Ottoman architecture with an intricately designed dome, exquisite tiles, and marbled columns that surround the central massage stone inside the hammam.
The hamam was active from the 1550s to the 1920s until it was closed down only to regain its function in 2004 after being restored and renovated. Now it is one of the most popular hammam among tourists.
Suleymaniye Hamam has a website through which you can make reservations when you visit. It is 40 Euros and lasts between an hour and an hour and a half, leaving you refreshed and cleansed of any internal and external impurities.
What happens at a hammam in Istanbul?
At a traditional hammam in Istanbul, you'll first change into a towel in a private cubicle, then proceed to a heated marble room. There, you'll relax and sweat out impurities. Following this, you'll be scrubbed by an attendant using a kese (bath mitt), which removes dead skin and then washed with warm, soapy water. Many hammams also offer optional massages or other spa services.
How much does it cost for a Turkish bath in Istanbul? (in USD)
The cost of a Turkish bath in Istanbul can vary widely depending on the specific hammam and the services you select. On average, expect to pay between $20-$50 USD for a basic hammam experience. Deluxe packages with additional services like massages or facials can cost upwards of $70-$100 USD.
What is it like to be in a Turkish Bath or Hammam?
Being in a Turkish bath or hammam is a deeply relaxing and cleansing experience. The atmosphere is warm, steamy, and tranquil. The process of sweating, scrubbing, and washing leaves your skin feeling incredibly soft and rejuvenated. It's a unique cultural experience that combines elements of a spa visit with historical and traditional practices.
Are Turkish baths coed?
Typically, Turkish baths are not coed. Most have separate sections for men and women, or different operating hours for each gender. However, there are a few hammams, particularly those catered towards tourists or in luxury hotels, that offer mixed-gender or family sessions. It's best to check with the specific hammam beforehand to understand their rules and schedules.