A high-spirited ancient neighborhood, located on the shore of "Bosphorus" and surrounded by a hazy maze of small streets. It's the center of fish markets, local shops, laid-back bars, and restaurants. Home to sumptuous 19th-century "Dolmabahçe Palace" and the Maritime Museum (Deniz Müzesi) overlook the "Bosphorus".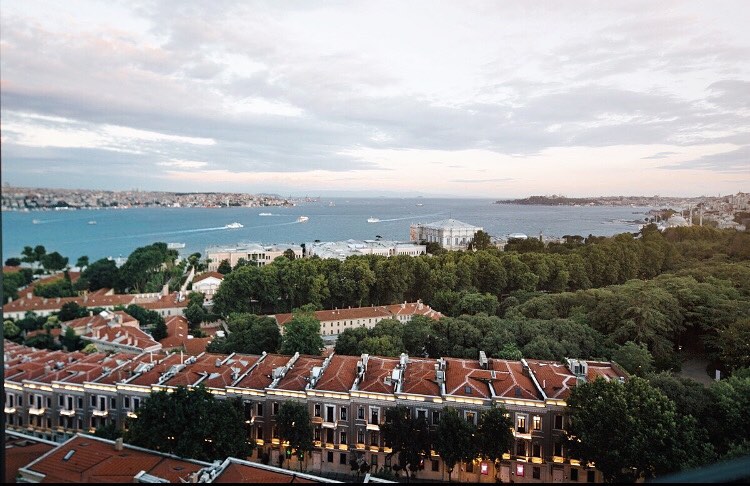 Besides the Ottoman-era architecture, parks, and galleries, this area is very popular for the Beşiktaş football team club, founded in 1903 and one of the most successful teams in Turkey. There is a huge club dedicated to them located in the middle of Beşiktaş, called "Beşiktaş JK's Stadium.
How to Get There
Since this is a downtown neighborhood there are several ways of public transportation there, you can choose the one that works for your plans and avoid traffics so you wouldn't overpay or get overwhelmed by the details.
From Istanbul Airport
Havabus/Havataş
There are airport shuttles outside of the airport building, for separate destinations they are parked in different lines waiting for passengers. Drivers usually call-out the stop's name loudly, in case they were not you can simply ask anyone "Beşiktaş Havabuslar Nerede?" which means "Where are shuttles to Beşiktaş" or even say the phrase "Beşiktaş Havabus" and they will guide you.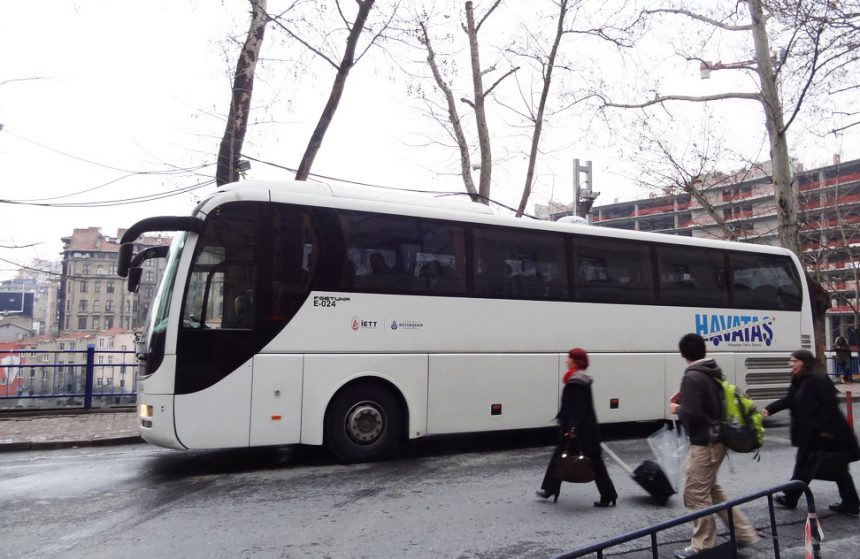 You can pay cash but only Turkish currency "TL" "₺" so remember to exchange some at the airport. after about an hour more or less you are at the only and last stop. Price 18-20 TL ($3-4)
Bus
Head out the airport and walk for 5 minutes to the bus station, take the "ist-19" towards "Taksim", after two stops get off at "Abdülhak Hamit Cd" then walk for 4 minutes to "Taksim" bus station, take the "DT1" and after four stops get off at "Beşiktaş Bahçeşehir Üniv. Price: 15-16 TL ($2-3)
Note: To use most of the public transportation here instead of cash you need the electronic card called "Istanbul Kart" and to get that you just walk into the first subway station "Metro" and purchase one, it's rechargeable and multi-user.
It comes charged when you first buy it and after that, you can recharge them yourself by the machines provided in every bus and subway station using cash. Price: 20 TL ($3-4)
Taxi
It's needless to say that this way is the most convenient and luxurious way to get around especially for long distances, but sometimes your schedule might not work with public transits or you are just too exhausted. After you got the taxi just saying the name of your stop would be enough and remember to pay in cash.
From Sabiha Gökçen Airport
Havabus/Havataş
It's the same way as "Istanbul Airport" and the same price, just a shorter distance.
Bus
Leave the airport and walk for about 6 minutes to "S.Gökçen Nizamiye" bus station then take the "E11 Kadıköy", after seven stops get off at "Yenisahra" and walk for a minute to "Yenisahra Trafı" station, take the "Bostancı- Taksim" and after nine stops get off at "Beşiktaş Meydan". Price: 15-16 TL ($2-3)
From Taksim Square
Dolmuş
There are several yellow vans lined up in the top of the "Taksim Square", they always wait and fill up before leaving, and it's customary for passengers sitting in the middle and front to help and pass the cash of rest sitting in the back to the driver and pass the change back. It's one direct way to "Beşiktaş" and about 10-15 minute ride. Price: 7-8 TL ($ 1-2)
Bus
Walk to "Taksim" bus station then take the "Kadıköy – Taksim" bus and get off after four stops at "Beşiktaş Meydan". Price: 4-5 TL ($ 1) Note: You should use your "Istanbul Kart" for bus, ferry, subway and tramway, the rest you can pay in cash.
From Sultanahmet
Tramway and Bus
From "Sultanahmet" square walk for 3 minutes to tramway station then take the "T1 Kabataş" and after seven stops get off at "Kabataş Tramvay istasyonu", walk for two minutes to "Kabataş" station and take the "22 İstinye Dereiçi" after 3 minutes non-stop get off at "Beşiktaş Bahçeşehir Üniv.
What to Eat/Drink
Breakfast and Brunch
You do not want to miss the breakfast feast on the famous "kahvaltıcılar sokağı" or "Breakfast Street" a U shaped enclaved of streets called "Çelebi Oğlu laden". Unlike more fancy venus in Istanbul, this place is more laid-back and relaxed, it's always loud and crowded and there is so much energy in the place.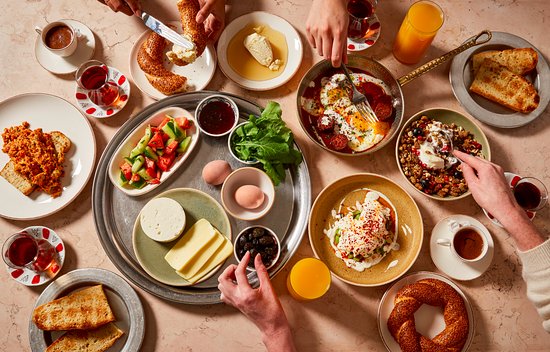 Unique cafes with modish tables out on the sidewalks, regularly filled students, tourists, and expats enjoying the joyful vibe and buzzing streets. From traditional Turkish breakfast to special burgers and some wicked creative dishes are served in an absolute fashion there.
Cafe Faruk
One of the older cafes in the area with comfy seatings outside and serves traditional dishes. It's especially famous for its "Gözleme" and "menemen" and variety in egg dishes. Prices are reasonable plus fast service.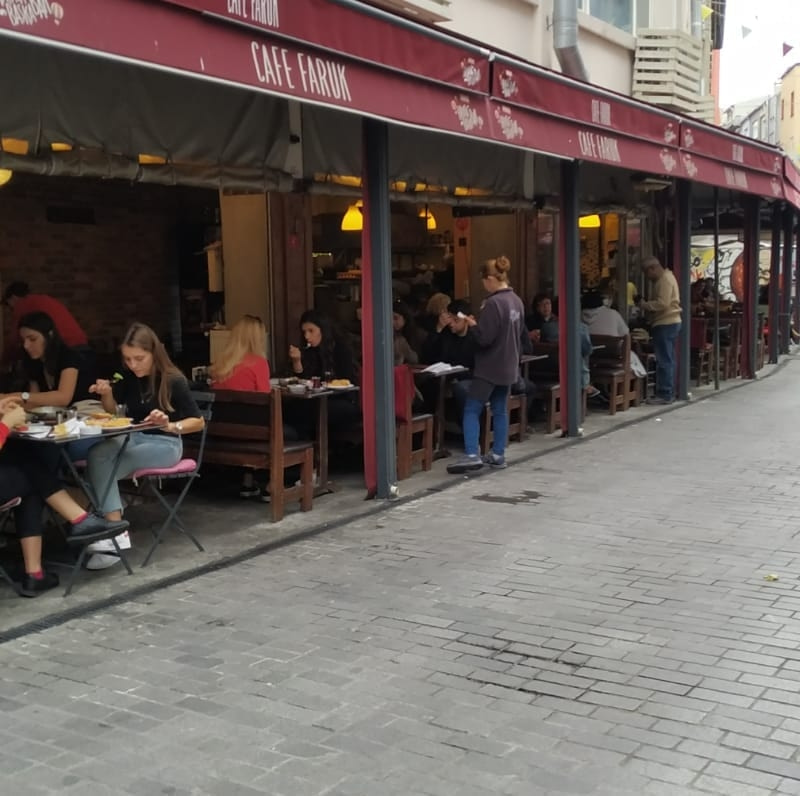 Address: Sinan Paşa Mahallesi Şair Veysi Sokak 4/E-F, 34353 Beşiktaş
Çakmak Cafe
A classic spot now with two venues in the same street, and serves breakfast all day around. Located in a vibrant area, lots of seatings available indoor and outdoor with heaters prepared for the winter season and offers quality products at reasonable prices.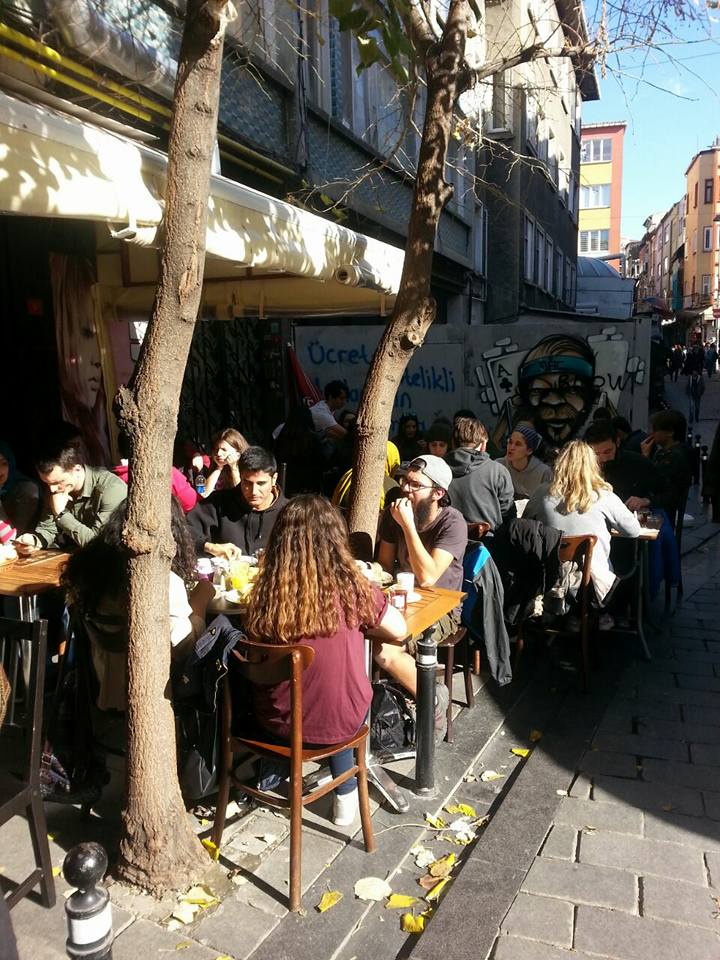 Address: Sinanpaşa mah, Ihlamurdere Cad., Şair veysi Sokak 4/c, 34353 Beşiktaş
Zeytindalı Kahvaltı
This place focuses on supplying fresh organic dishes and it's especially famous for its "Menemen", "Pişi" and delicious "Gözleme". Comfortable seatings are available outside and even though the inside is small, the exclusive walls are cover with pictures of costumers.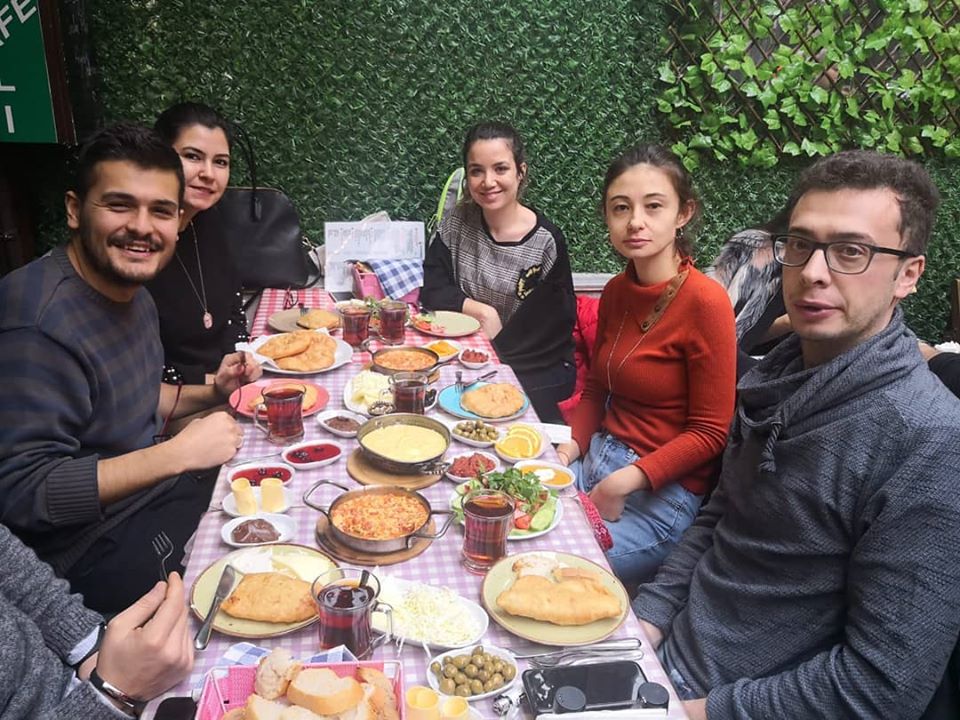 Address: Sinanpaşa, Çelebi Oğlu Sk., 34353 Beşiktaş
Eleven Brothers Cafe
A modern cafe that stands out for its yellow and black decor and taking the same model outside on the sidewalks, snuggly seatings outdoor and exposed brickwork walls. Serves traditional popular breakfast such as "Gözleme", "pişi" and crepes. They also offer dinner and lunch menu.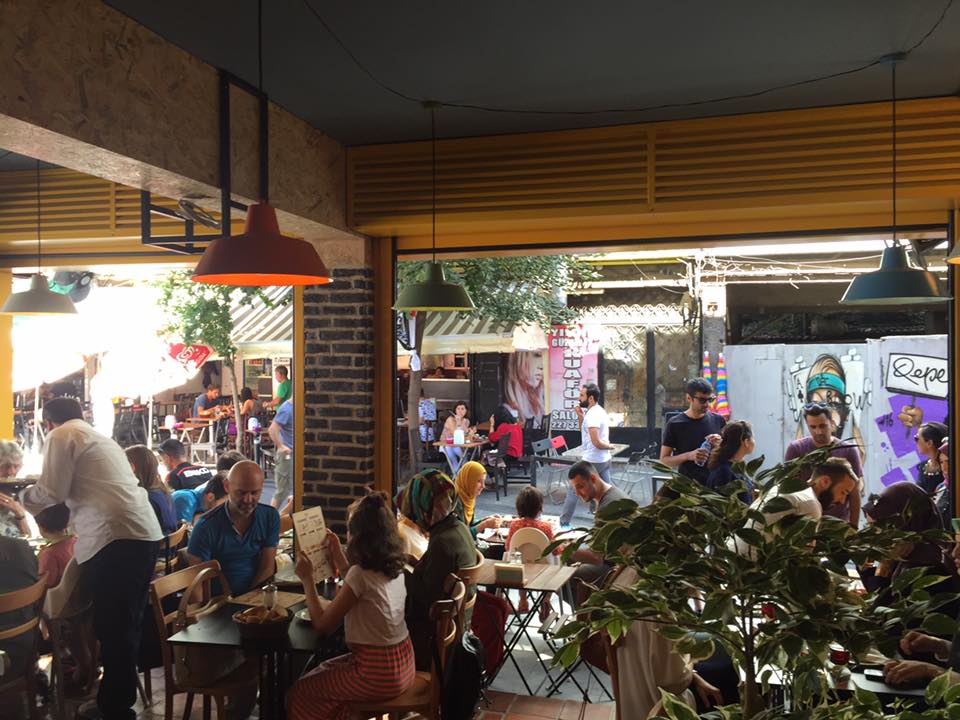 Address: Sinanpaşa, Çelebi Oğlu Sk. No:26, 34353 Beşiktaş/İstanbul
Sıyah Cafe
Super comfortable seatings indoor plus a few tables on the sidewalk with bookshelves and artworks lined up on the walls. They offer all the traditional meals plus some rare choices such as granola and some main dishes like burgers and Mexican dishes.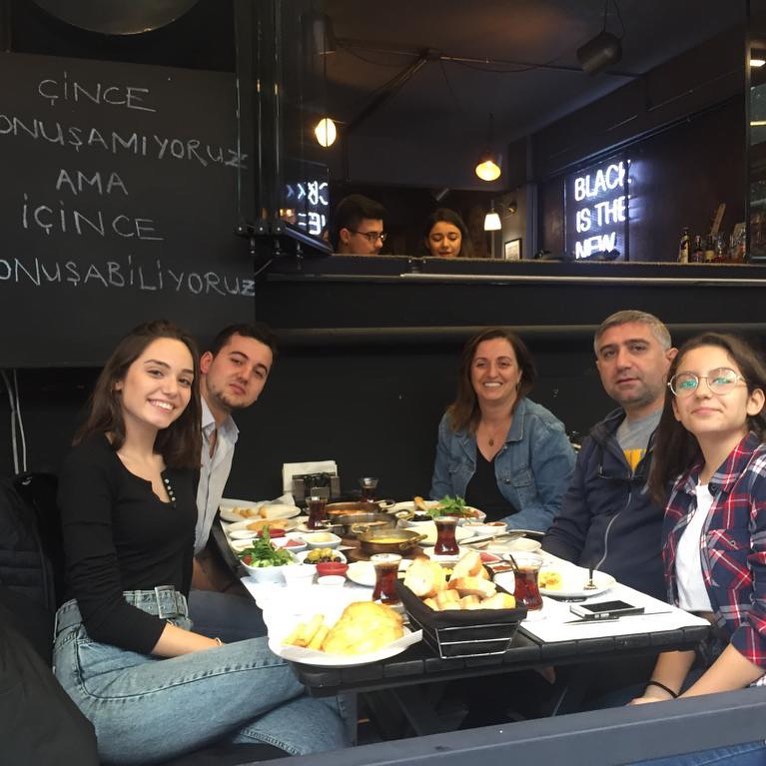 Address: Sinanpaşa, 34353 Beşiktaş/İstanbu
Coffee Break
Blum Coffee House
A cute little cafe with a warm and friendly ambiance. Serves fresh coffee and snack options plus home-made fresh cakes and pastries. Owners are highly professional and they speak fluent English.
Address: Vişnezade, Süleyman Seba Cd. 64/A, 34357 Beşiktaş
Cup of Joy-Bebek
A petit hidden gem in the Bebek area, it's a very hip spot with minimal decor and friendly staff. Serves organic home-made cake, they also serve breakfast but it's better to stick to the coffee and snack. Remember it could be tricky to find since it's located in an enclosed alleyway.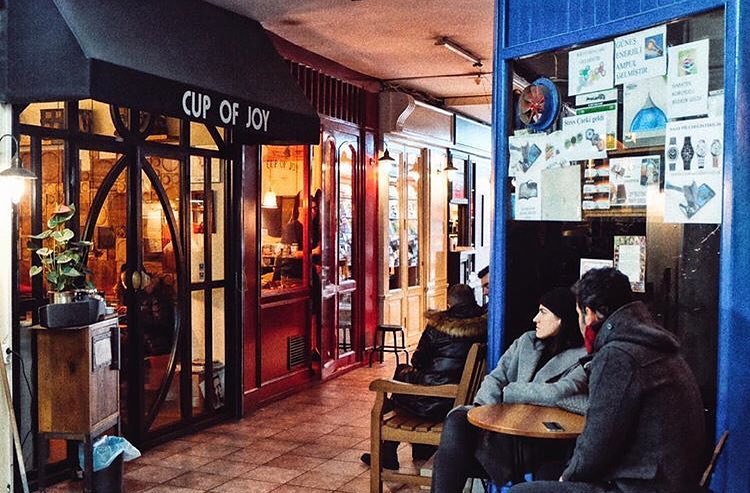 Address: Ahçelievler Mahallesi, Cevdet Paşa Cd. No:53, 34342 Beşiktaş
B.Blok Bakery
A charming small bakery with outdoor and indoor seatings serves fresh coffee and must-try cakes and pastries. It's especially popular for its fresh-baked brownies and the heavenly San Sebastian cheesecake. Opens at 12 p.m. and it's closed on Sundays.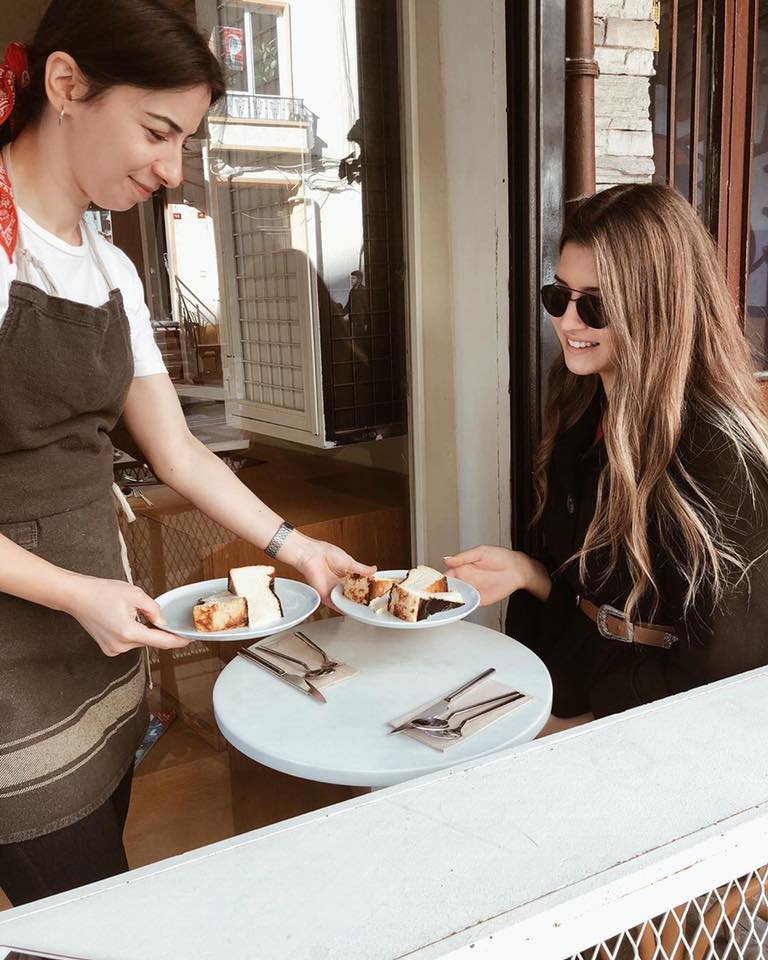 Address: Vişnezade, Şair Nedim Cad. 35A D:1, 34353 Beşiktaş
Caffè Nero
A modern decorative cafe with divine choices of coffee, it's always buzzing with students and cool crowds. The staff is friendly and helpful and there is a peaceful section available to work, read or just relax.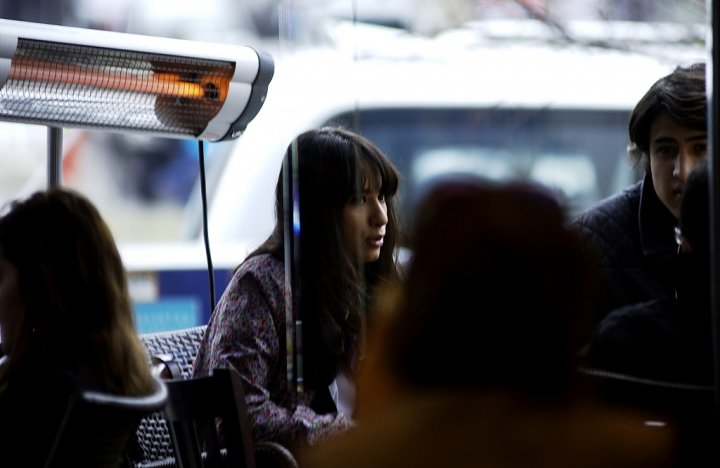 Address: Dikilitaş, Barbaros Blv. No:13, 34353 Beşiktaş
Restaurants
Ikonium Etiler
A Turkish venue that places special focus on meat prepped meals such as "Pide" or several kinds of Kebab so if you are vegan or vegetarian there are not many options for you here. It's a fast service and menus are simple and provided with pictures so ordering would be convenient for you.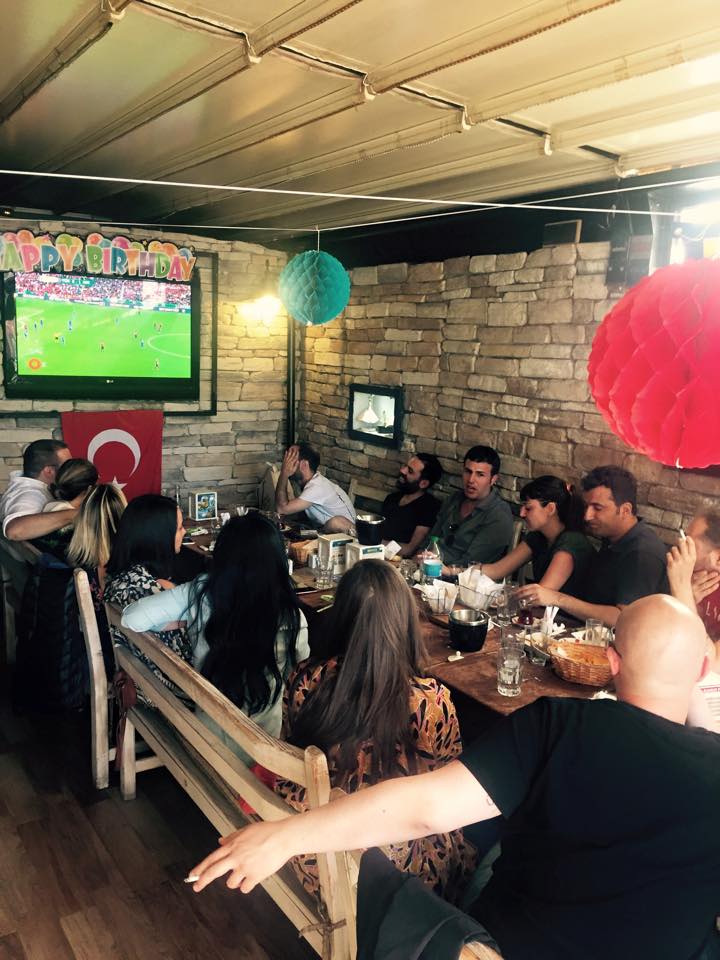 Address: Etiler, Nispetiye Mahallesi, Nisbetiye Cd, No 28 Beşiktaş, 34340 Beşiktaş
Balkan Lokantası
Authentic Turkish cuisine that serves home-made like food, everything is displayed behind a window and you get to choose anything you'd like from main dishes, starters to desserts or soft drinks. Service is very fast and if you do not speak any Turkish just pointing at the food should be enough.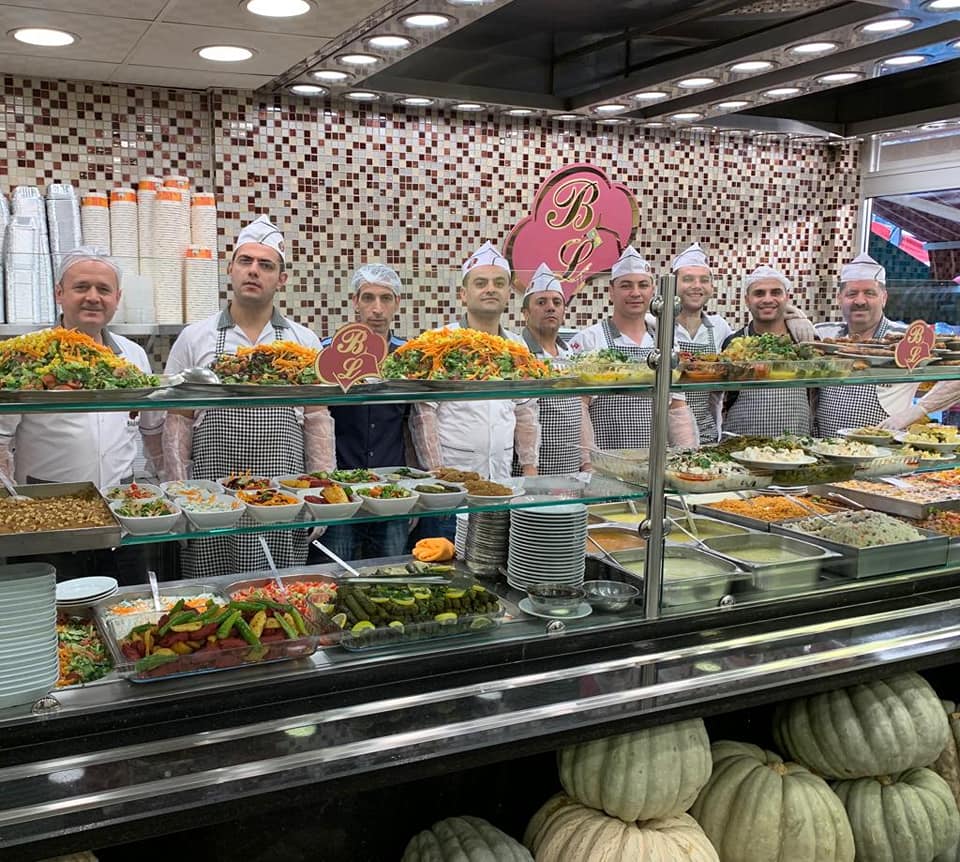 Address: Cihannüma, No: 8, Akmaz Çeşme Sk., 34353 Beşiktaş
Vogue Restaurant
With its panoramic view of "Bosphorus" Vouge is one of the classic dining destinations of Istanbul. Serving some of the best Europen cuisines together fresh Medeterian and sushi dishes. It also offers a full bar.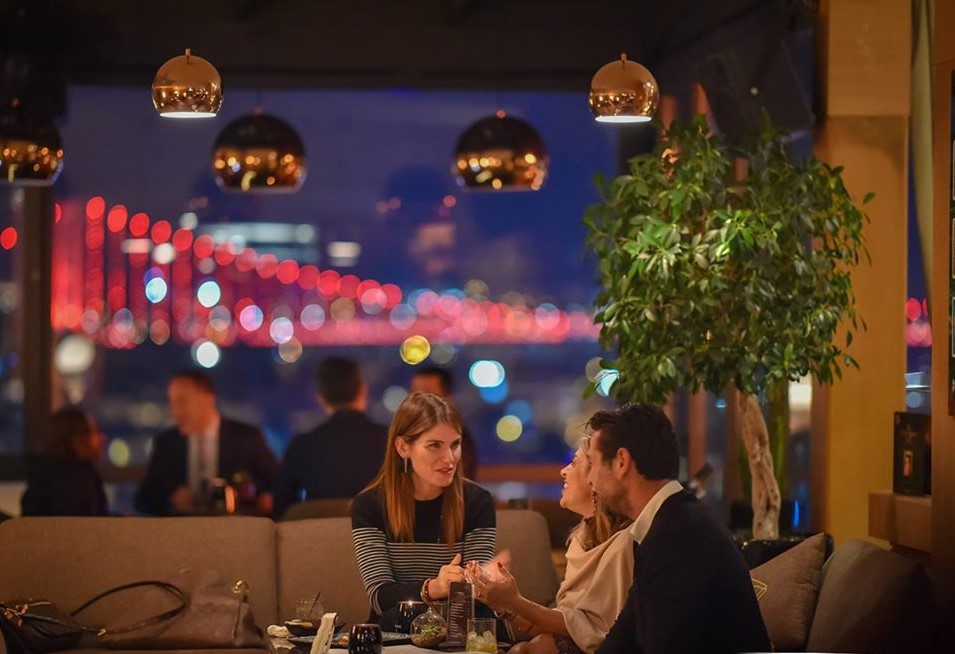 Address: Vişnezade, Akaretler Spor Cad. No:92 D:A BLOK, 34357 Beşiktaş
Kafenasanat Vegan Café
It's a cozy little place that's dedicated to only vegan-friendly food and beverages. It's very popular with the locals most of them fluent in English so it's a good way to meet some new bohemian locals. Plus fairly reasonable price.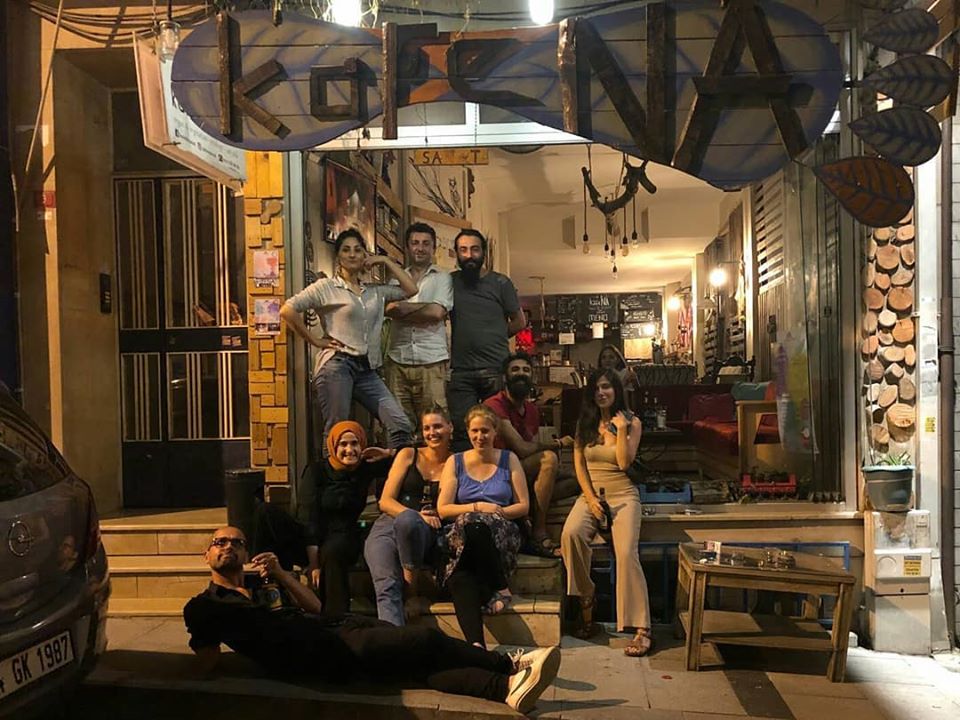 Address: Türkali, Nüzhetiye Karakol Sk. No:3, 34357 Beşiktaş/İstanbul
What to Do/See
In this wholesome primeval neighborhood, there is something to do for every taste, in this part I'm trying to narrow them down to a perfect collection of some of the best activities in "Beşiktaş".
Sightseeing
Dolmabahçe Palace
The exquisite palace of "Bosphorus" is one of the representative constructions of the Ottoman Empire's 19th-century identification. There are five museums located in the palace, adjoining magnificent gardens combination of Western and tradition with marble pools and Mongolian plants.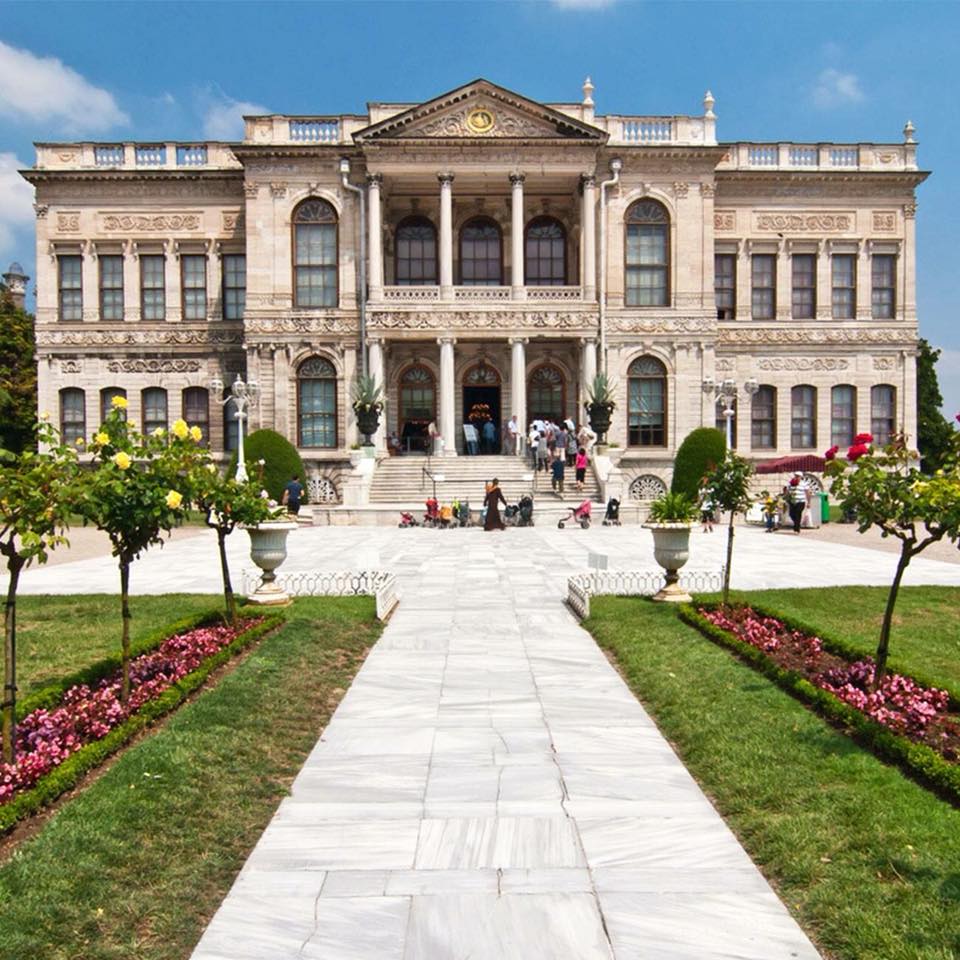 It opened in 1856 and is the third-largest palace structure of Istanbul. It contains five large museums such as painting and clock, plus a gallery and cafes with a view of "Bosphorus". The main building visiting schedule is every day between 09:00-16:00 and other facilities between 09:00-17:00. Factories are open to the public every day between 09:00-18:00 except Saturdays and Sundays.
Address: Vişnezade, Dolmabahçe Cd., 34357 Beşiktaş/İstanbul
Yıldız Palace
An enormous complex of former imperial Ottoman structures. It was built in the 19th century as a home to the "Sultan" and his household and it's located in a huge beautiful park, includes a greenhouse and a view of the "Bosphorus" sea.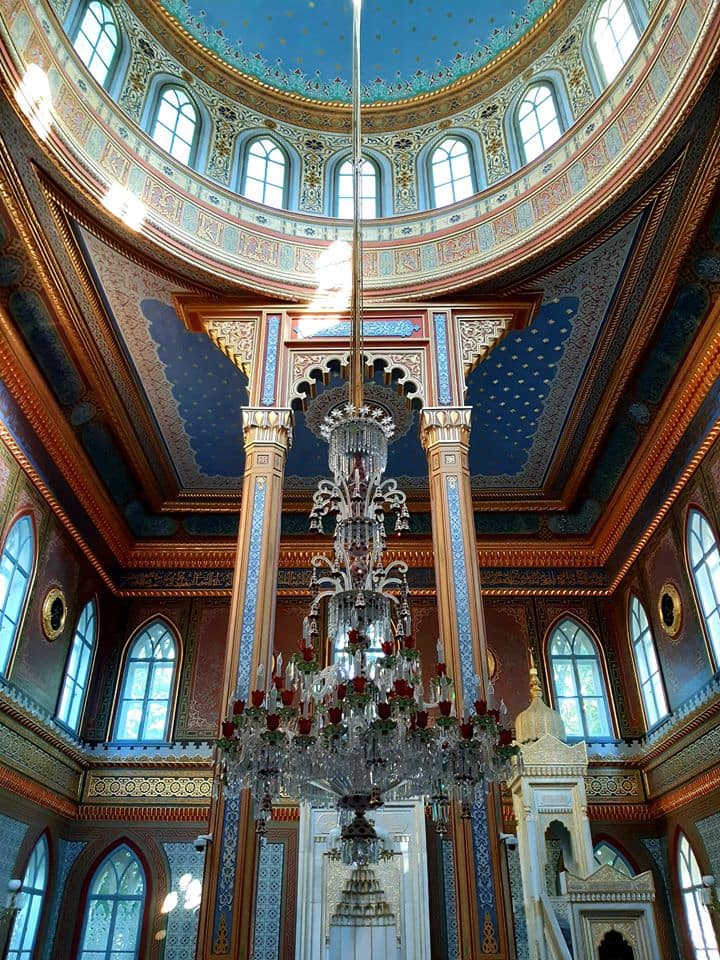 Visiting hours during the summertime (April 15th-November 1st) are from 09:00-19:00 and During the winter season (November 1st-April 15th) are 09:00-16:30. The museum is closed on Tuesdays.
Address: Yıldız Mahallesi Serencebey Yokuşu, Barbaros Blv. No:62, 34349 Beşiktaş
Naval Museum (Deniz Müzesi)
The most distinguished Maritime museum in Turkey, it includes exhibitions, gift shops and a vast collection of historic boats fashionably displaying.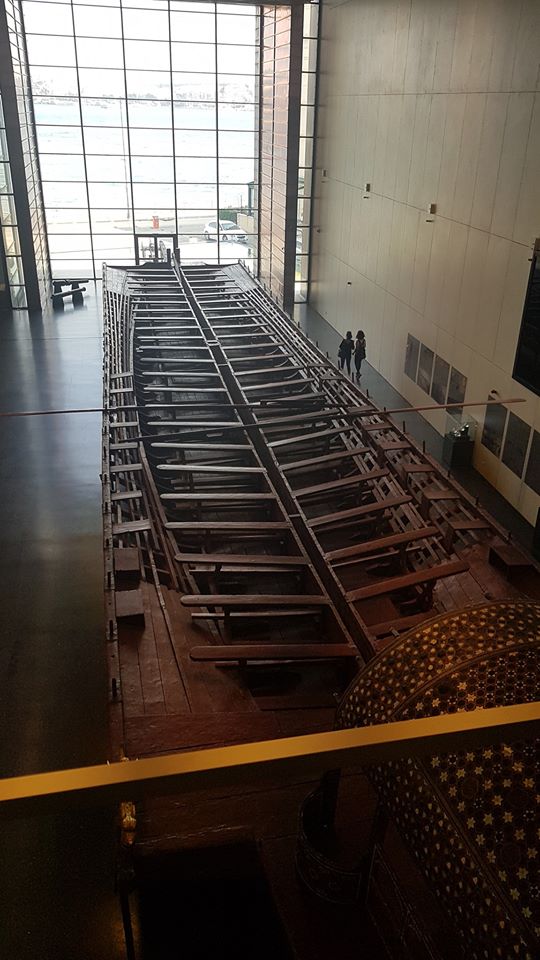 The museum is open every day except the first day of the year, the first day of religious holidays and Mondays. On weekdays between 09:00-17:00 and on weekends from 10:00 to 18:00. The gift shop is open every day between 09:00-12:30 and 13:30 to 17:00. Entrance fee: 10 TL ($ 1-2)
Address: Sinanpaşa, Beşiktaş Cd. 6/1, 34353 Beşiktaş/İstanbul
Stroll Through The Market District
Local Bazaar
Near the "Naval Musume", there is a cheerful street packed with local shops such as small bakeries, fish and seafood products, traditional Turkish herbs and organic spices, it's full of life and dynamic all day long. Wander through the place and enjoy the souvenir shops, shop for clothes and fresh vegetables at fair prices.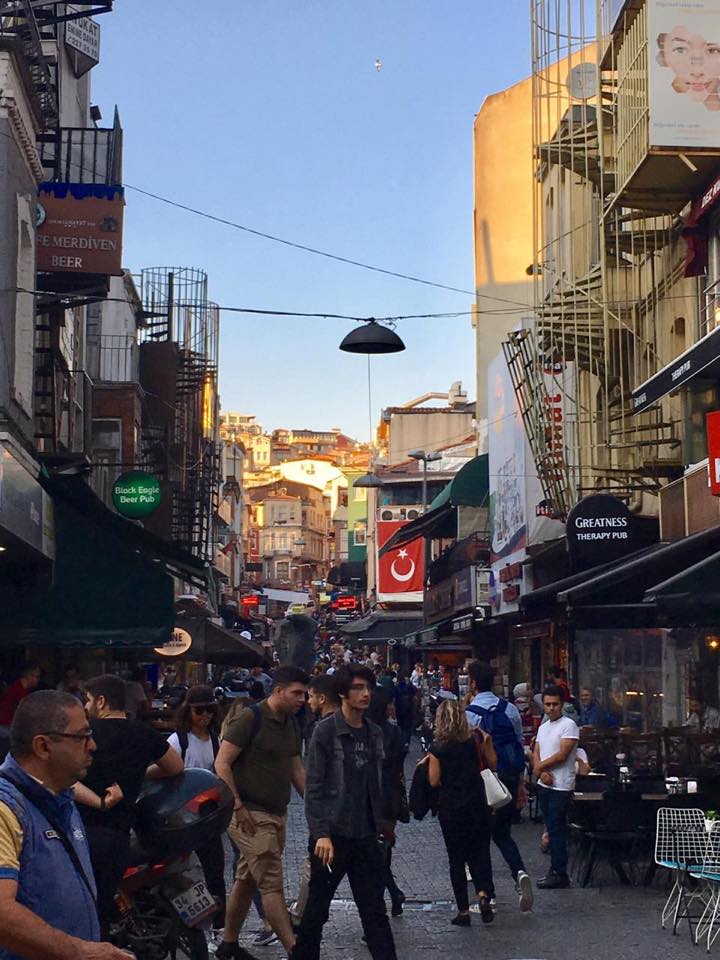 Address: Sinanpaşa, Ortabahçe Cd. 10-1, 34353 Beşiktaş/İstanbul
Beşiktaş Balık Pazarı
Beşiktaş Fish Market is one of the best Bazaars in Istanbul. A solid spacious offer a great variety of fresh seafood, Medeterian edibles, and more exciting products and it's only a few minutes walking from the pier.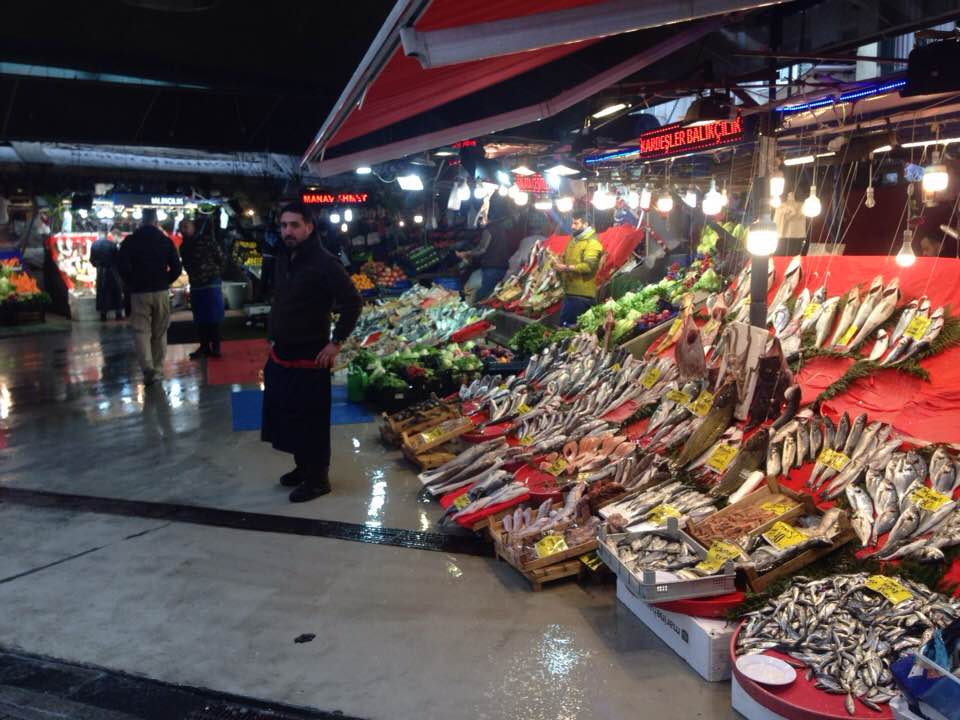 Address: Sinanpaşa, Mumcu Bakka Sk., 34353 Beşiktaş/İstanbul
Nightlife in Beşiktaş
Let's just say that nightlife in "Beşiktaş" is electrifying. There are more than a hundred bars and clubs in this area all with topnotch drinks and music venues, some come with a view or terrace and some are more exclusive. Here are some of the hottest spots in town.
Kilit Bar
It's located in the more quiet area and offers vast choices of drinks also draft beer and a bar food menu plus fast service. It's an up and coming place that has become very popular to the hipster locals and expats and prices are reasonable compared to the neighborhood.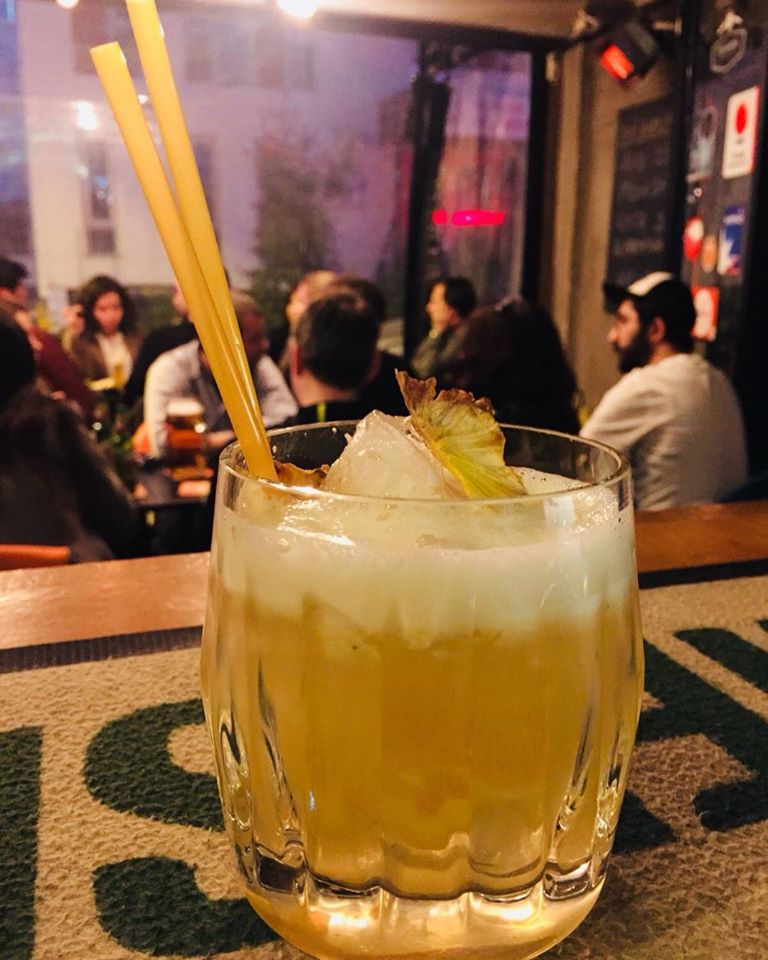 Address: Cihannüma, Bostancı Veli Sk. 4/A, 34353 Beşiktaş/İstanbul
Çıtır Cafe & Pub
An intimate relaxing pub in a busy, easy access location with friendly staff and lots of fresh draft beer options. It has three floors and suitable for big groups and hangouts plus seatings available outdoors where you can enjoy the vibrant ambiance outside a very busy neighborhood.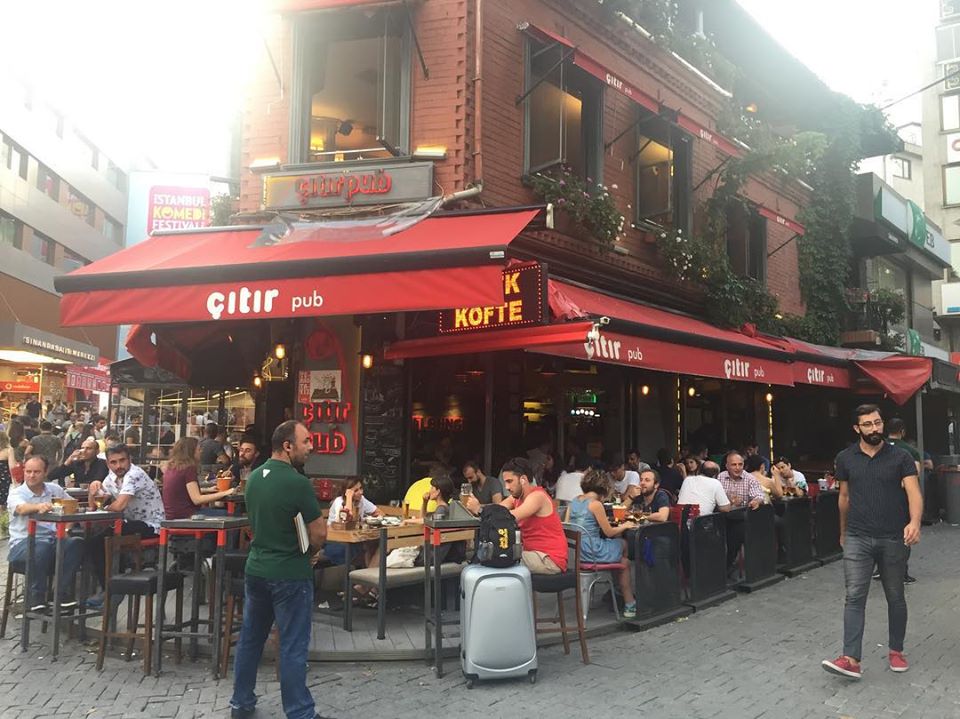 Address: Cihannüma, Salihefendi Sk. No:3, 34353 Beşiktaş/İstanbul
Joker No.19
Without a doubt, this is one of the most popular bars in Istanbul with huge indoor space and a cool backyard provided with heaters in winter, it's always buzzing with groups of people and exclusive live Dj performances, above all very friendly and helpful staff all fluent in English.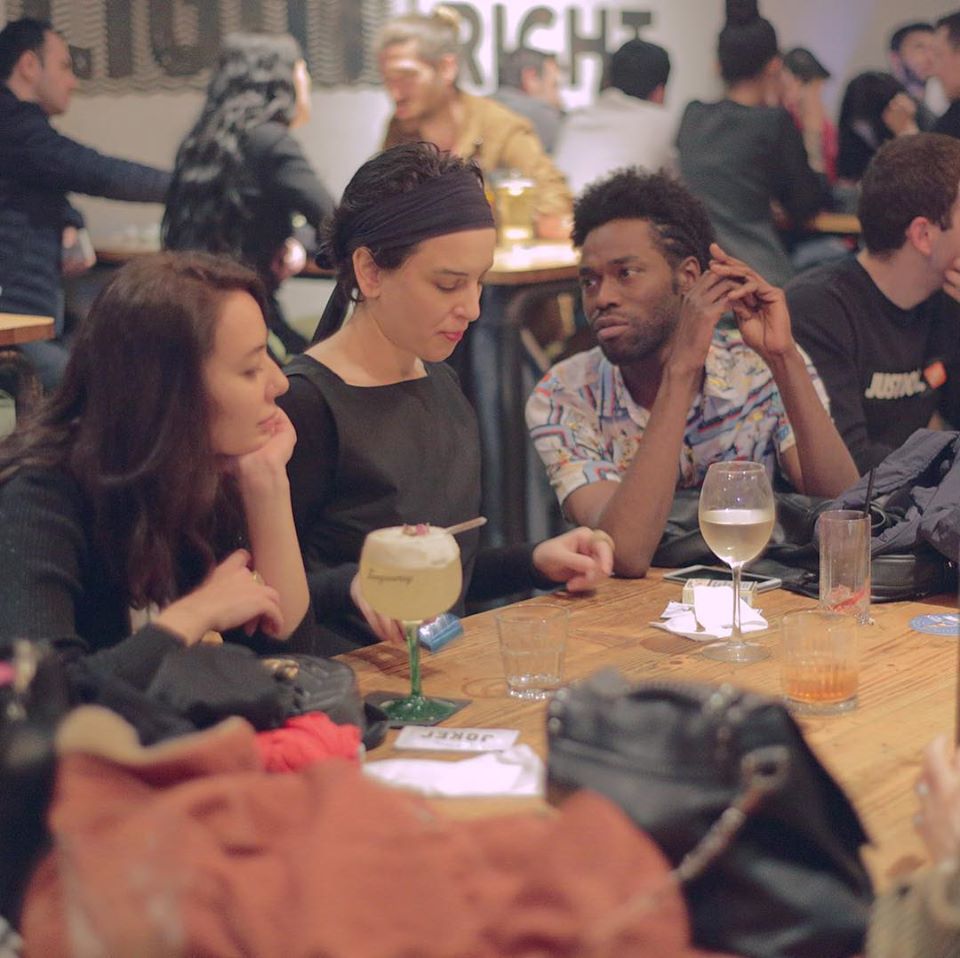 Address: Sinanpaşa, Beşiktaş Cd. No:19, 34353 Beşiktaş/İstanbul
Sefarad Meyhane
An authentic Turkish bar with an eastern design, Turkish live music performances happen every weekend, most importantly they serve the famous "Rakı" in a great fashion besides lots of creative snacks called "Mezze". In conclusion, if you want a real-time Turkish drinking night, this is the place!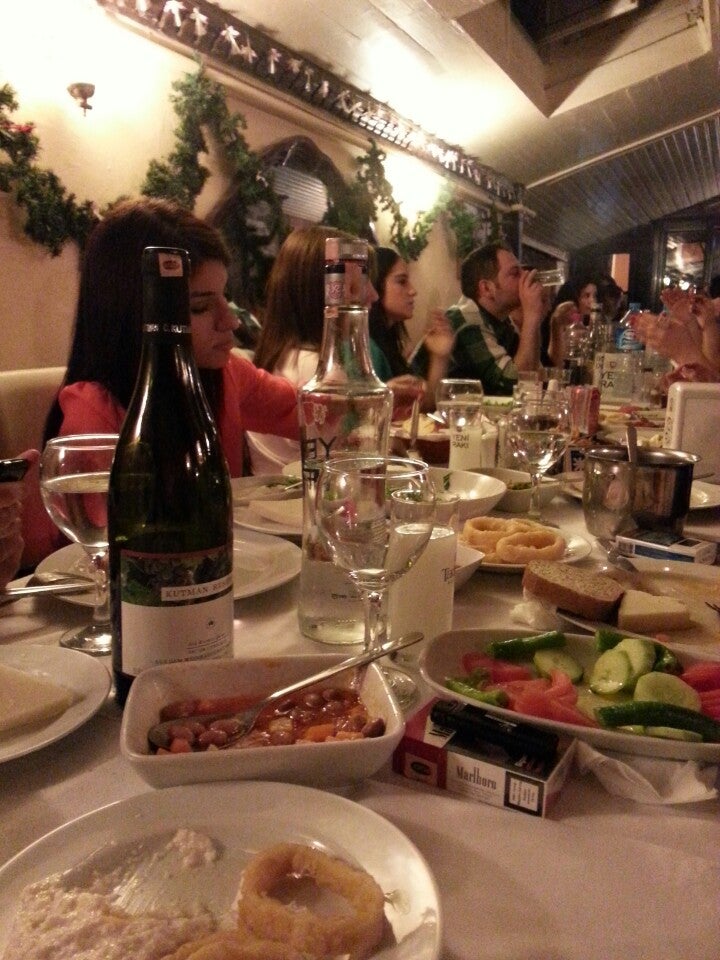 Address: Mecidiye, Muvakkit Sk. No:33, 34347 Beşiktaş/İstanbul
Divine Brasserie & Jazz Club
Smooth jazz plays in the background every night and every weekend live music performances from international bands. It's not a huge space but it makes the place intimate and cozy yet very comfortable for groups and offers a full bar menu which is very flavorful and tasty.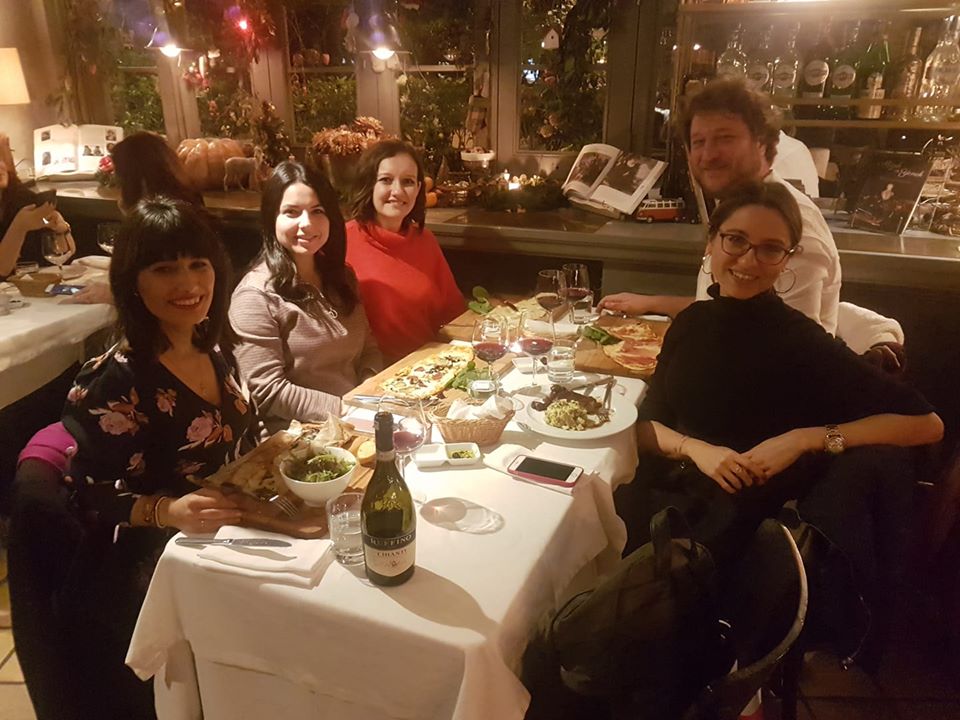 Address: Topağacı Mah., Nişantaşı Ihlamur Yolu Sk. Sokullu Apt. 34/B, 34365
Where to Stay
The choices are unlimited when it comes to hospitality in "Beşiktaş", from luxurious 5-star hotels and a panoramic view of "Bosphorus" to cozy bohemian hostels, however, I am going to give you some suggestions hope you find them helpful.
Hotels and Hostels
Adventour Hostel
A laid-back hostel located in an easy-access street that offers private rooms as well as dormitories, it also offers a common kitchen, common showers and a hangout area for lounging and talking to people.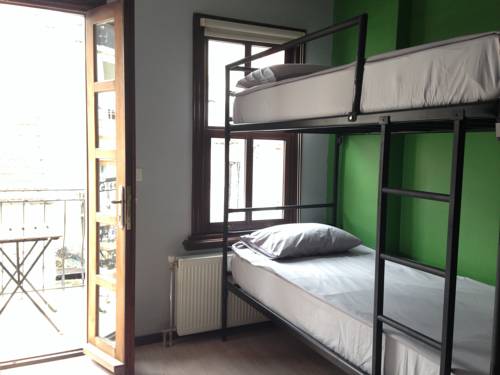 Address: Sinanpaşa, Aşık Garip Sk. No:14, 34353 Beşiktaş/İstanbul
Puffin Hostel & Suits
This particular dynamic space includes two separate buildings. The first one Puffin Hostel offers alternative accommodation with shared dormitories and private rooms with affordable prices moreover you can enjoy free breakfast on the terrace. The second building, however, is family or private suits for those who want more space.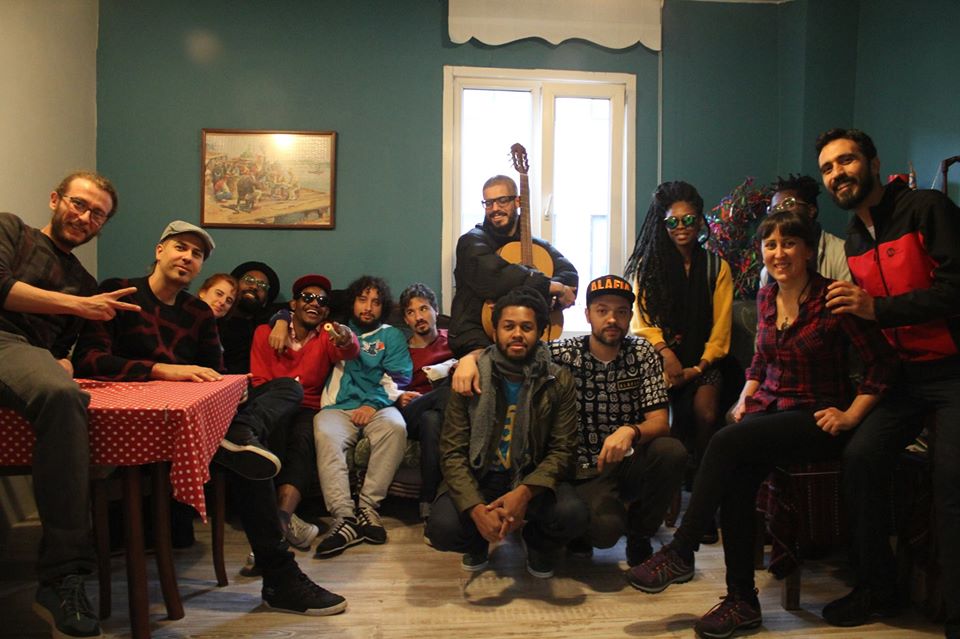 Address: Sinanpaşa Mahallesi Ihlamurdere Caddesi, Yeni Hamam Sk. No:6, 34535 Beşiktaş
The HUB Hostel & Cafe
A cozy and laid-back place that offers shared and private bedrooms. It's quite peaceful in addition to a small cafe that you can enjoy with other travelers from all around the world. Moreover, the cafe offers a great choice of breakfast and dinner food and most importantly friendly staff, and, fair prices.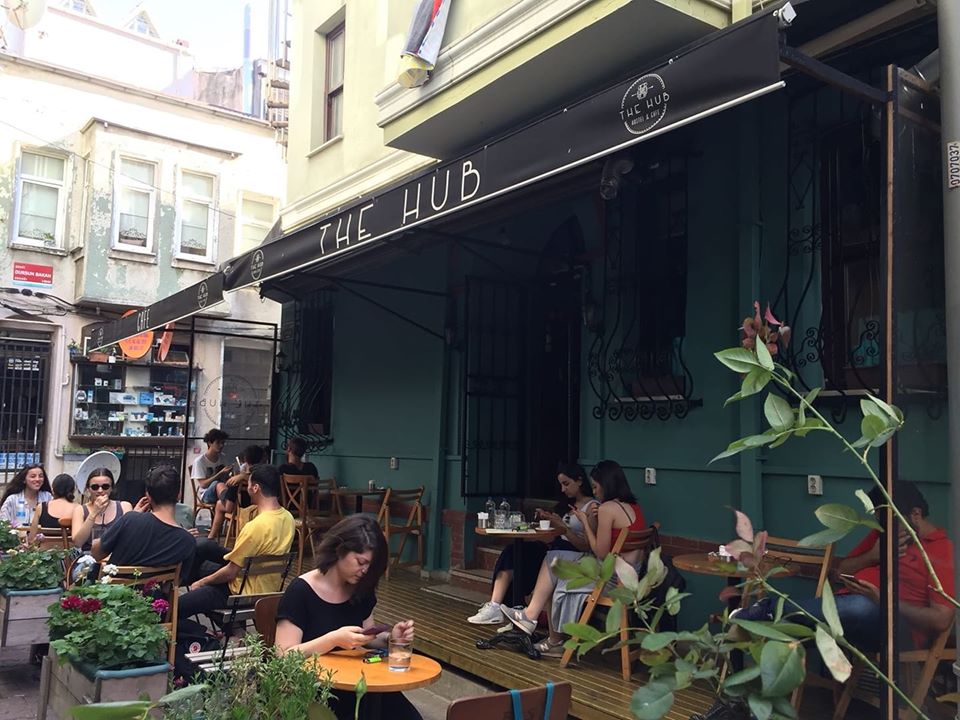 Address: Sinanpaşa Mahallesi Ortabahçe Caddesi Aşık Garip Sokak No:14, 34022 Beşiktaş/İstanbul
W Istanbul
A 5-star hotel located in the center of "Old Town", a combination of vibrant flashy colors and spirited design. Further is a charming Loung plus a full bar. Set on four floors with more than 100 rooms and 31 suites in addition to a sports center, and meeting rooms with free internet access.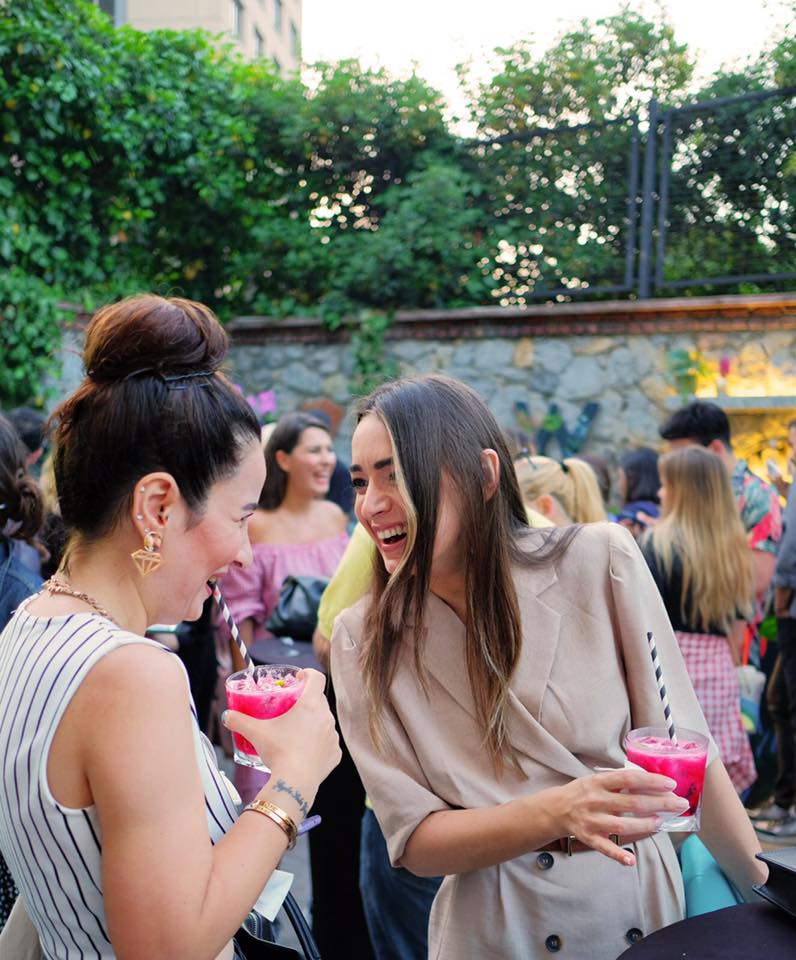 There are daily activities every day for groups and singles, a hot and steamy spa with professional massage plus outdoor activities like yoga and artsy workshops.
Address: Vişnezade, Süleyman Seba Cd. No 22, 34357 Beşiktaş/İstanbul
Where to Next
Now, let's keep this journey going, that is to say, it's time to see what surprises Istanbul has waiting for you. So these are some of the most interesting destinations and how to get there.
To Eminönü
Bus and Tramway
Walk to "Bahçeşehir Üniversit" bus station then take the "22" line towards "Kabataş" and get off after two stops, walk for a minute to "Kabataş Tramvay istasyonu" tramway station, take the"T1 Bağcılar" and get off after four stops at "Eminönü". Price: 10-12 TL ($ 2-3)
Ferry
Walk to "Beşıktaş Iskelesi" pier and take the next ferry towards "Eminönü", after 15 minutes non-stop ride get off at the last and only destination. Remember to check the time tables in the stations before you get in. Price: 6 TL ($ 1)
To Kadıköy
Ferry
Walk to the "Beşiktaş (Turyol)" pier and get on the next non-stop ferry, after about 20 minutes, it is the last and only destination. Price: 6 TL ($ 1)
I hope you find this piece helpful through your explores in Istanbul and most importantly, walk as long as you could, eat as much as you can and remember there is no such a thing as too many pictures! Have lots of fun 🙂