Amongst all the districts in Istanbul, Sisli is one of the popular ones in attracting visitors, tourists, and people who come back from work to have a nice hour until midnight. The Nişantaşı neighborhood is a hot point in Sisli that absorbs the Istanbul residents with its collection of Turkish and Western fashion brands, and dozens of luxurious restaurants, cafes, and pubs. The neighborhood is a high-grade place to meet, chat, and have cuisine served at your table. Here in this article, I am willing to introduce to you the best restaurants that you can find in Nişantaşı, so stay with me until the end.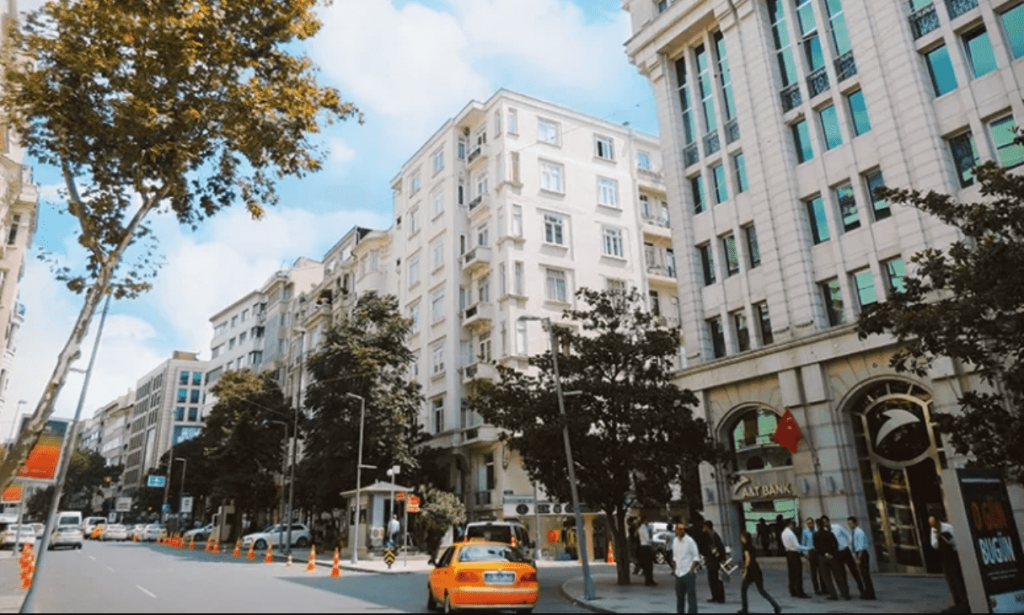 Juno
As the tabloid claims, eat, drink and chill here. I can say that these are what you can expect o have here. This cozy restaurant in a small alley works as a refuge for you if you seek to run away from the city noise and the tension of daily work. The restaurant offers a full menu of different dishes. The starter, the dessert, the main dish, and soft and alcoholic drinks are just small portions of the options that you can have here.
With a small glance at the menu, you would surprise by the vast use of goat cheese in their main dishes and starter. The chef seems to mix western and Turkish cuisines with the flavors of rural regions. Another ingredient that dominates the menu is the salmon fish, used in the starter, fit and main course. The red and white meat are just part of the plan, and herbs and veggies would never get ignored here.
The cocktail, wines, whiskey, and spirits are the digestive drinks here to open your vein, along your stomach and help you become more aware!
It has an indoor and outdoor place to sit, which is inspiring, and autumn is the best option to get drowned in the air of Istanbul. From the customer reviews, Juno got 4.5 out of 5 stars from 405 reviews.
The prices are quite reasonable based on the location, the quality of the food, and the grade of the restaurant.
Location: Harbiye, Mim Kemal Öke Cd. No:15, 34365 Şişli/İstanbul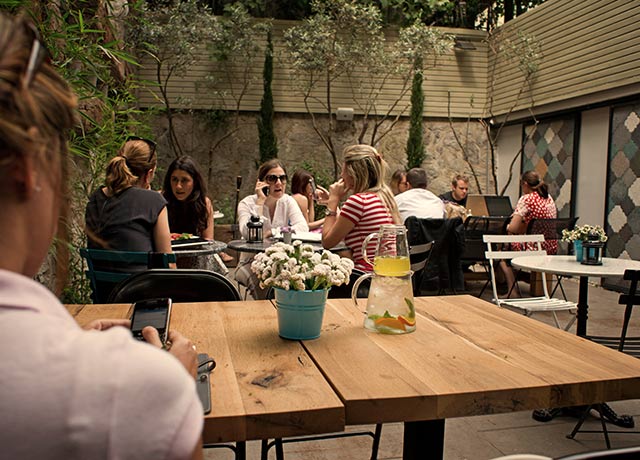 Milano Gourmet
Imagine you are an Italian who visiting Istanbul for pleasure or business, and you are homesick. Let's say you are not Italian, but suddenly felt a deep urge of feeling the taste of Italy and all it represents. Here you are! The Milano Gourmet is for the rescue! An Italian restaurant and bar, with an appearance, wines, meats and sausages and salamis, cheeses and pasta, and finally the pizza all tastes and feels exactly as it is in Milan, Italy.
The restaurant that opened in 2013, initially considered importing and distributing fresh dairy and processed meat, olive oils, and wines from Italy in Istanbul and its suburbs. However, after lots of begging and strong suggestions, the two founders decided to let the Italian lovers taste the Italian cuisines, wines, and desserts.
This should be mostly a festival of tastes, something beyond just a restaurant to eat. You may taste a sip of red or white wines, imported directly from Italy, or a bowl of handmade pasta or a pizza like the one served in the middle of Millan. I don't need to exaggerate other foods and snacks, like Italian chocolate, snacks, and sweets.
In terms of customer reviews, it received 4.3 out of 5 from 550 reviews, and many of the reviews appreciated the lovely music that always playing here.
Location: Teşvikiye Şakayıklı Sokak Çınar Apartmanı No:54 D:1-A, 34365 Şişli/İstanbul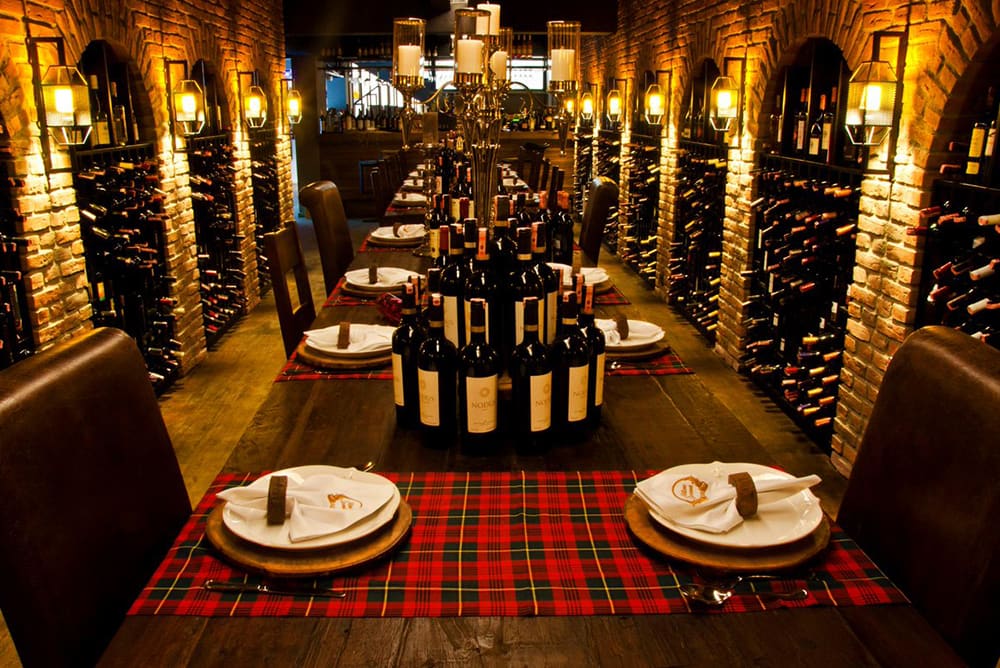 Welldone Nisantasi
A modern restaurant that is part of an Allpoints Restaurant Group, with branches in Istanbul and Ankara. This restaurant satisfies all you expect from a high-class restaurant with Turkish management. It means Turkish and European dishes, with alcohol and wines in a large number of options, with a great view, and professional service.
Traditional meals, fast foods, beef, steaks, white meat, sea foods, and vegetarian foods, but not to a great extent, are all served here with high quality and reasonable prices. It got an eye-catching 1750 reviews, which is an applauding success for a business, and the 4.1 stars out of 5 averaged from all those reviews.
Location: Harbiye, Abdi İpekçi Cd. No: 5, 34367 Şişli/İstanbul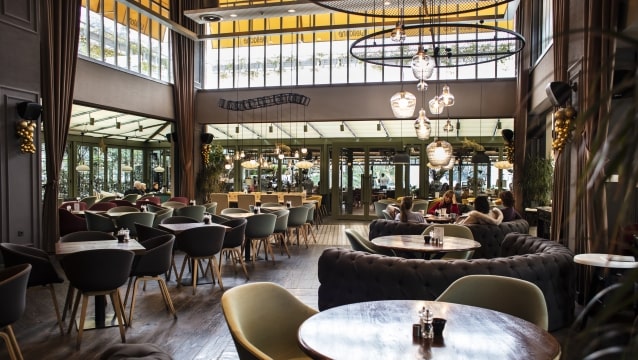 Palivor Çiftliği
Undoubtedly, a restaurant for meat lovers, where you can taste the real meat, real cheese, and vegetables all grown, harvested, processed, and brought to the restaurant. Their farm is in Avcilar village, not far from the Bulgaria border, and you may even travel there and enjoy their fresh food in a natural atmosphere surrounded by wildlife and tall trees.
Almost everything is made here from scratch. The sausages, the bread, the herbs, the vegetables, the cookies, the hamburgers, and almost half of the wines here are brought from far. Things are natural in this restaurant. Despite having a modern and classical mixture of interior design, the management is friendly, and the waiters know how to deal with international customers and visitors.
They have many products such as cheese and sausages that you can buy online, and they deliver to your address. Their quality of products is respected. The reviews are up and down. Some appreciated the quality of foods and fresh ingredients and drinks, and some did not satisfy as they expected to be. It got 4.2 out of5 from the average of 110 reviews.
Location: Abdi İpekçi Cad No22 Ada Apt K3 D11, 34367 Şişli/İstanbul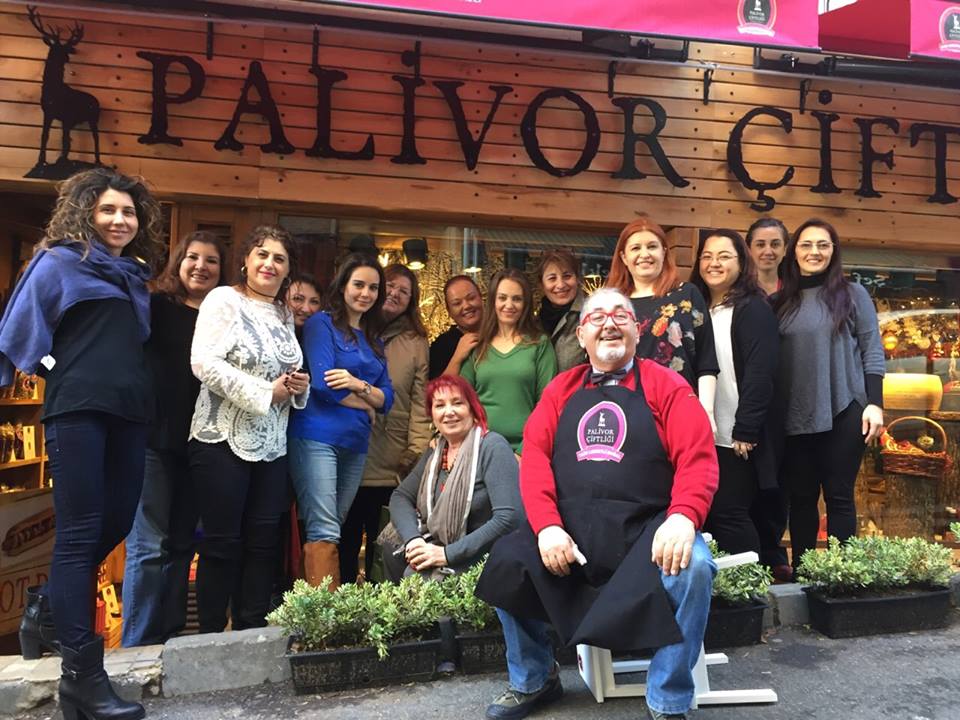 Turk Fatih Tutak
By far, one of the highest graded restaurants, not only in Istanbul, or in Turkey, but with the consent of many of the customers, even better than the 5-star Michelin restaurants in the United States. This Turkish restaurant which only serves high-quality Turkish cuisines, upgraded to a modern style, is deserved to be known as the best restaurant in Istanbul. Even voting for it requires a number of criteria.
Dolme, Pide, seafood, buffalo meat and cheese, eggplants, and constant use of onion, garlic, and dairy, are somehow the signature of this restaurant. The dishes are not just for eating, they are a state of art. It reminds you of the Eiffel tower restaurants and the French chefs whose mastery shines in their work.
Many of the reviews stated that the complimentary bread and wine are divine! The use of such words is a confession of the sync in the atmosphere, the tastes, and the mixture of ingredients.
Address: Cumhuriyet, Cumhuriyet Hacıahmet Silahşör Cad, Yeniyol Sk. No:2, 34440 Şişli/İstanbul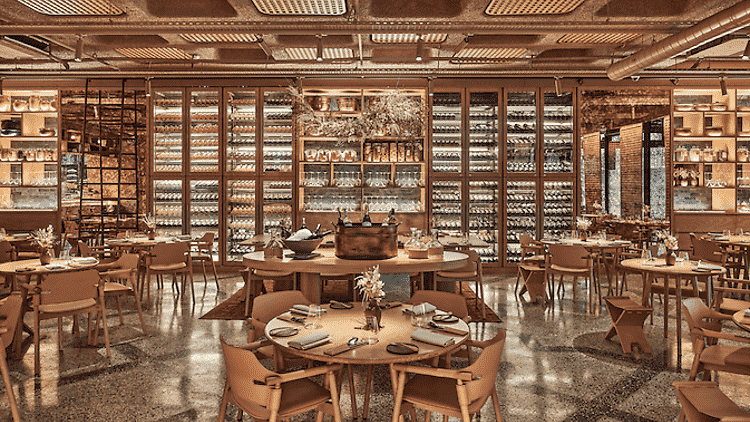 Hünkar Lokantası
This is one of the old-school restaurants in Istanbul that preserved its iconic design, the Turkish-style serving, the table, and everything. Hünkar Lokantası was established in 1950 and later on, in 2007, become one of the best restaurants in the world according to Restaurant Magazine. Here you can expect whatever a rooted Turkish citizen decades before would smoothly eat, and you can see and experience what the restaurants looked like in those years.
Unlike the usual inclination of Turkish taste, the chef offers the majority of vegetarian-style food, as you may find many dishes and pre-courses completely without a fingerprint of meat. From Stuffed eggplants to tomato soup, from pumpkin dessert to steamed vegetables, are all in favor of vegans and vegetarians. Although, this restaurant never ignores its root, and the meat, from cow and buffalo to lamb and salmon, and a bit of chicken, still maintained the main aspect of the menu.
Location: Harbiye, Mim Kemal Öke Cd. No:21, 34271 Şişli/İstanbul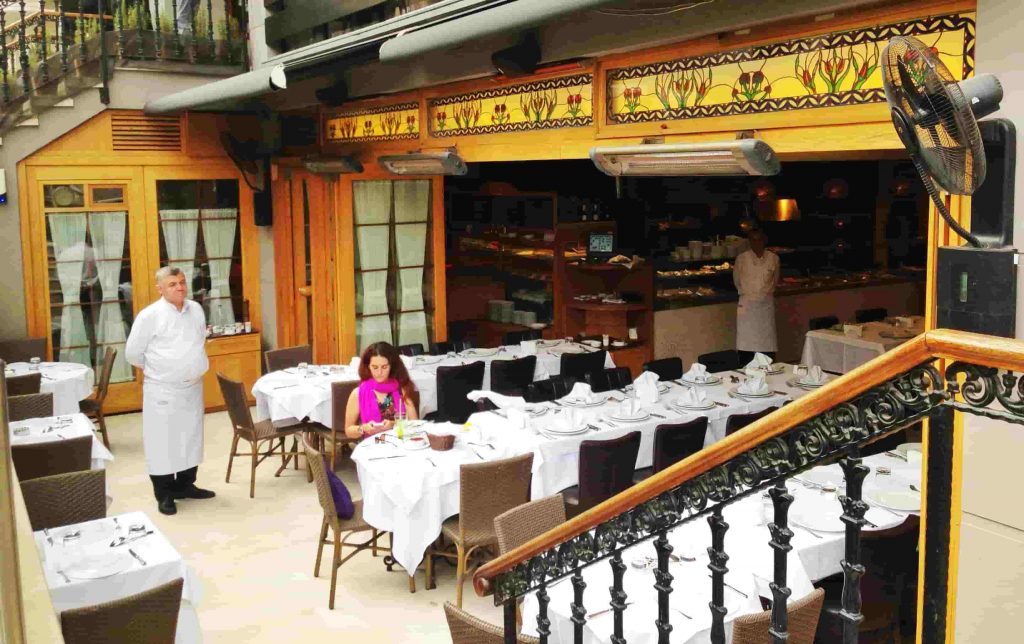 Zula Istanbul
A highly cheesy, meaty, sausagy fast-food restaurant, with a unique style for itself. You can check their Instagram account and you will see the brilliant and creative mindset behind it. The Zula Istanbul guarantees that fill up your blood fat, and might decrease your potential living span, but you will taste the reality of everything, unlike Mc Donald that tastes like plastic, this place gives you a B.I.G with two layers of fat meaty hamburger with two layers of extraordinary cheese in between, sticking everything together.
It is literally having a simple menu, and may not catch something unexpected there, except the Cheesecake that made me love it! Very cheesy and somehow after dozens of cheesecakes tasting, you get that the cook knows what he is doing.
I strongly suggest you come here, even if you hate fast food, and your fingertip is burnt by you to not eat fast food again. Sometimes it's fine to break the swear!
Location: İnönü, Harbiye Çayırı Sk. 101a, 34373 Şişli/İstanbul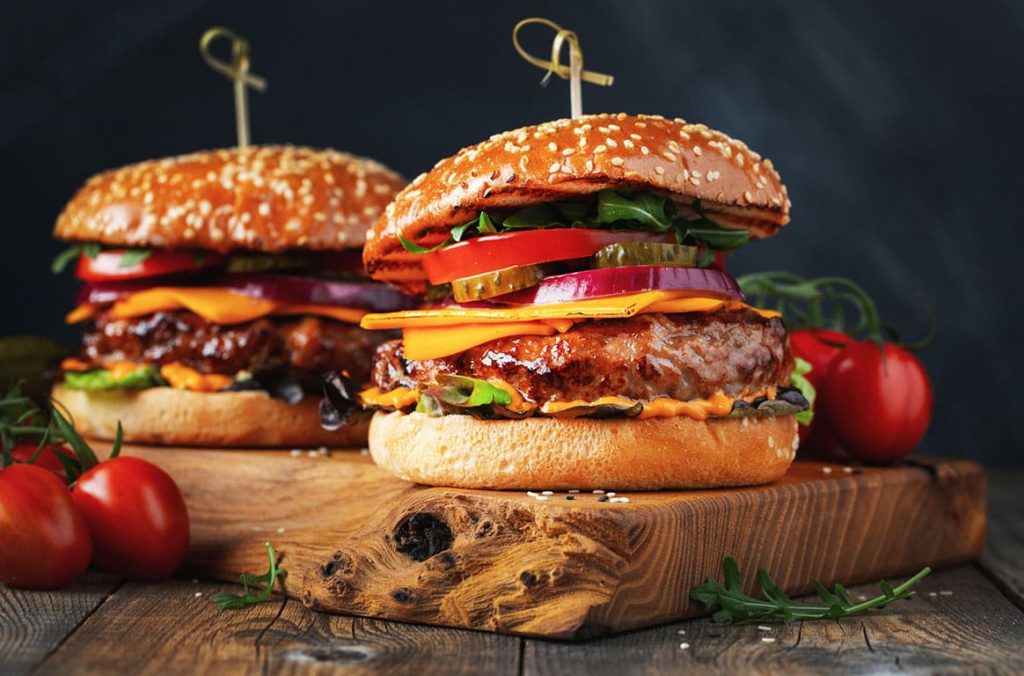 Beymen Brasserie
If you are looking for a restaurant, with a menu that contains dishes from Turkey to Mediterranean tastes, where the lights are dimmed, the noise outside is at its minimum, and waiters are somehow more handsome and more gorgeous than you, then Beymen Brasserie is a right place for you to be.
The dishes here are great. I am not using the word great just to emphasize the notion. The chef takes time to cook your meal, and probably takes more time to design your food. The atmosphere is classic and minimal. It's not bragging and it's not going to suffocate you with fanciness. Everything is in right place.
From salmon to chicken soup, from eggplants to Italian sweets, and of course, chocolate cake, my favorite. The restaurant offers some of the best wines around Nişantaşı and it's good to spend time with your friend or colleague there.
Location: Harbiye Abdi İpekçi Cad, Bostan Sokak No:23 Daire: 1A, 34367 Şişli/İstanbul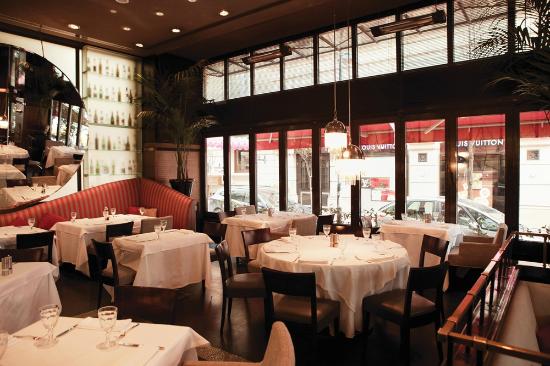 Madame feronia meyhanesi
No place is like your home, and nowhere is better to eat than your dining room. You might feel controversial with this statement, but according to this restaurant, which is more like a dining room, a tiny place where everyone seems to know you and behave like your brother or sister, that statement is true for many.
Madame feronia meyhanesi is a good restaurant in many ways. From live Turkish music to the homemade style of foods on your table, to cocktails and homemade desserts. The balanced use of red meat to take care of your health here while you are enjoying everything.
Location: Teşvikiye, Hacı Emin Efendi Sk. 44/A, 34365 Şişli/İstanbul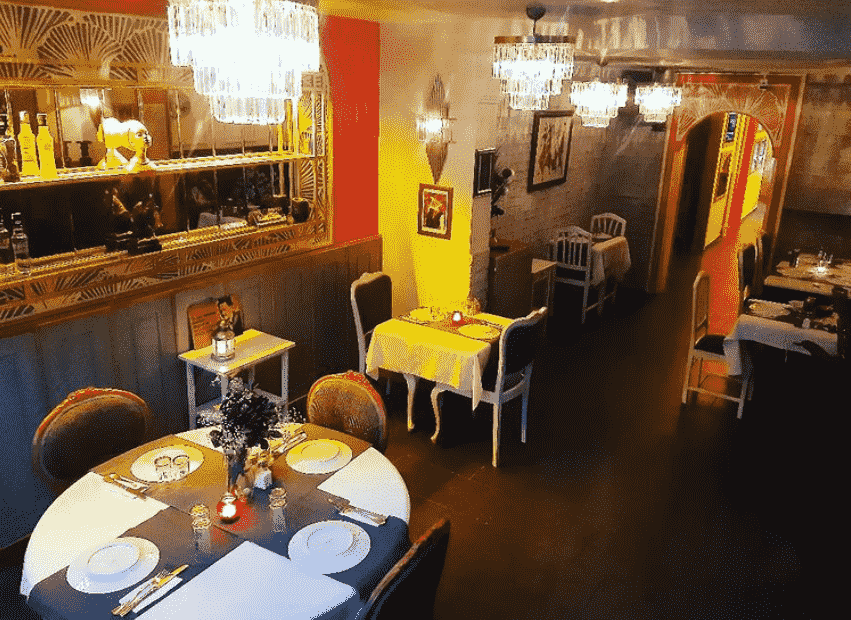 Spago Istanbul
Shining the glory under the Wolfgang Puck flagship, this restaurant that stands on the rooftop of St. Regis Hotel, not just serves you world-class services with international and local souvenirs, but it pleases you with an extravagant view from the Bosphorus view and Golden horn.
The menu is a full list of dishes, from the main course, steaks, caviar, beef, and lamb, to Macaroni, Tangerine, to English-style cocktails, something familiar such as London calling, and various tastes of sushi. The interior design is minimal, and the tables are Turkish classic, but the view is what robs your eyes here.
The location fits great for ceremonies, such as weddings and birthdays, and it extends the service to the chef master class by Wolfgang Puck. There is no place to doubt that when the signature of Wolfgang Puck is, you could expect a festival of tastes and a brilliant experience for your senses.
Location: Harbiye, Mim Kemal Öke Cd. No:35/-1, 34465 Şişli/İstanbul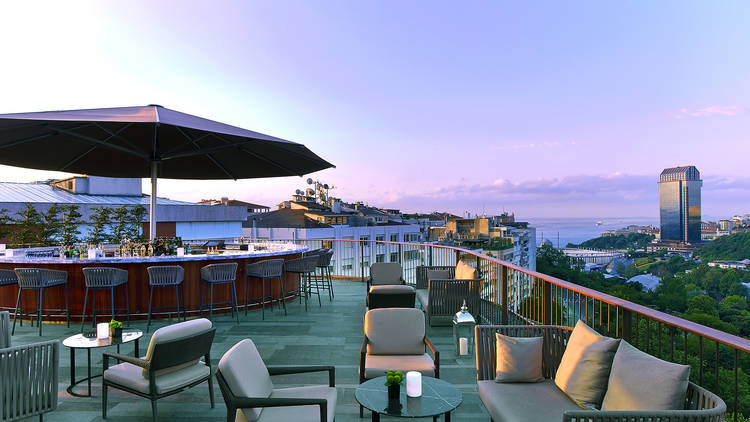 Atiye Nişantaşı
A tiny restaurant with a few places to sit, and a narrow entrance. This might give you a bad impression that this is not a good place to spend time, eat a light meal, a dessert, or drink something kicking, but the personnel here, the cook, the waiters and waitresses, the menu, the atmosphere, and particularly the foods, converts your mood instantly and makes you addicted to coming here.
I am telling it because I have had the same experience when I tend to come into the restaurant and taste the food for the sake of this article. It might not be as big as a conventional restaurant, but it has its influence on the tourists and local outgoers. After a few moments, when you feel comfortable on your chair and staring at the menu, you would see that the customers are all familiar with the waiters and they have been here before.
The menu is in dominant Turkish cuisines, and the main alcoholic drinks are Turkish ones, but the prices of the meals and drinks are tangibly lower than their competitive restaurant and bars. For sure the quality is competitive. From fast food to Turkish breakfast, from Mezes to salads, and cheesecake, which I die for it, are all of the great quality here, guaranteed.
Location: Teşvikiye Mah, Vali Konağı Cd. No: 56A, 34365 Şişli/İstanbul