When it comes to food, Istanbul is a city with much to offer. Not least of which is the mouth-watering delights near the Grand Bazaar, one of the city's most significant landmarks. Here are ten of the best places to eat in the area, each offering unique and delicious dishes that showcase the very best of Turkish cuisine.
1) Dürümcü Mustafa: Gaziantep Delights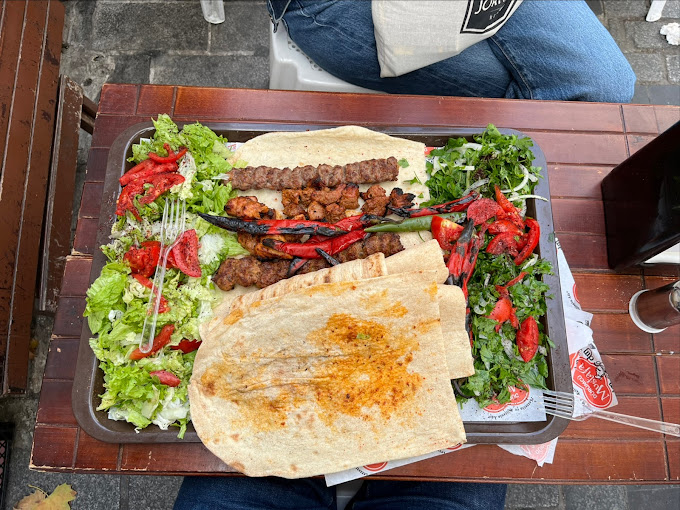 Dürümcü Mustafa is a humble yet celebrated grill place tucked away on a serene side street just off the Grand Bazaar's main arteries. Known for serving dishes inspired by the gastronomic city of Gaziantep, this restaurant's signature dish is a refreshing salad adorned with crushed walnuts and pomegranate molasses. Although modest in size with only a few tables, Dürümcü Mustafa consistently draws in a crowd of locals and tourists alike. Here, the price range is friendly, reflecting the unpretentious setting. If you're looking for a personal recommendation, don't miss out on their grilled dishes, a real testament to the culinary tradition of Gaziantep.
2) Gaziantep Burç Ocakbaşi: Kebab Galore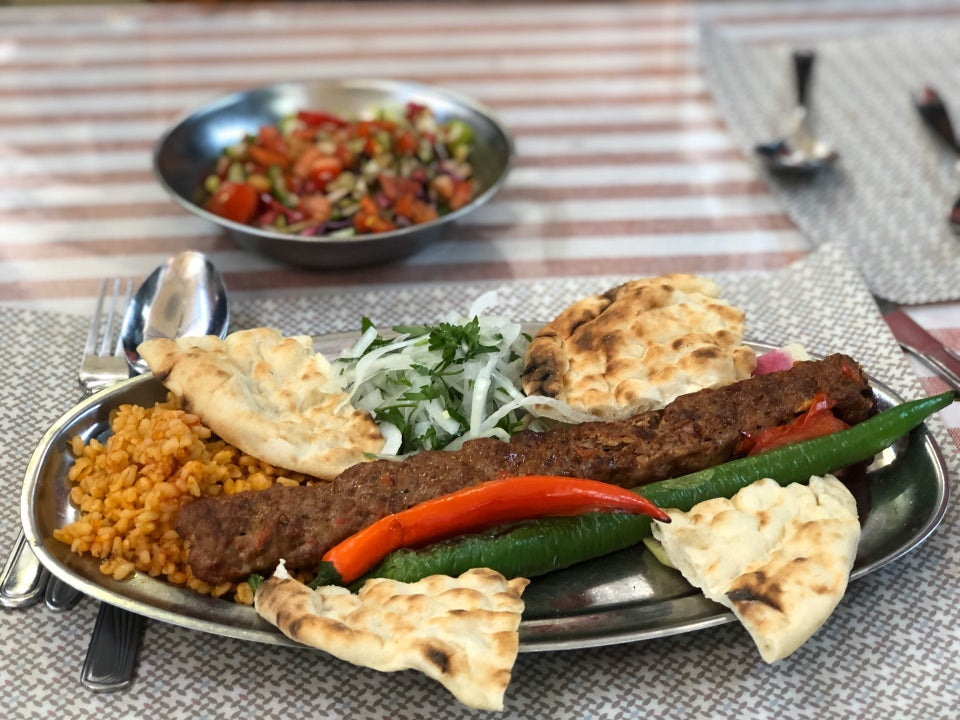 A favorite amongst locals and tourists, Gaziantep Burç Ocakbaşi sits within the Grand Bazaar and offers a variety of kebabs and other traditional Turkish dishes. The atmosphere is vibrant and full of energy, mirroring the dynamic spirit of the bazaar itself.
Hidden within the Cebeci Han, Aynen Dürüm is a small eatery known for its master griller's culinary prowess. The restaurant exudes a warm and inviting ambiance, with the scent of kebabs roasting to perfection filling the air. For those seeking an extra punch of flavor, Aynen Dürüm offers kebabs known for their unique kick. Priced at a middle range, the eatery offers good value for the culinary experience it provides. My personal recommendation would be to try their lamb kebabs – succulent and cooked to perfection.
3) Aslan Restaurant: Diverse Turkish Flavors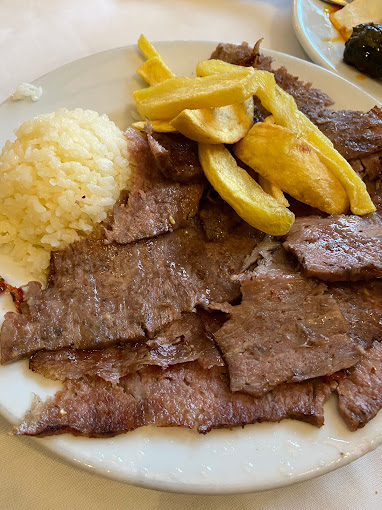 Aslan Restaurant has gained popularity among locals and tourists for its extensive menu featuring classic Turkish dishes. The welcoming atmosphere is only rivaled by the quality of food and attentive service. Aslan offers a comfortable dining experience with a slightly higher-than-average price range. The diversity in their menu is commendable, so regardless of your food preference, you're bound to find something that piques your interest.
4) Şark Kahvesi: Relaxing Retreat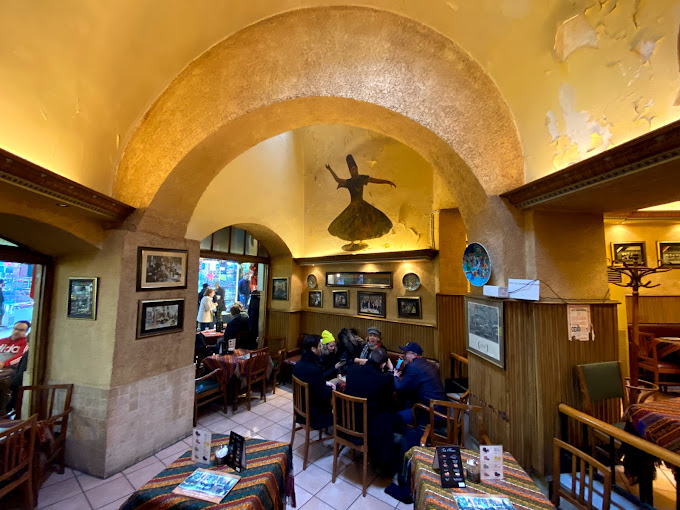 Situated near the Grand Bazaar, Şark Kahvesi is a quaint café that offers more than just a respite from shopping. With a broad selection of coffee, tea, and tempting desserts, it's a haven for those with a sweet tooth. The staff is always ready with a smile, enhancing the café's cozy and warm atmosphere. Despite its prime location, the prices are reasonable, and the experience is worth every penny. My personal favorite here would be their Turkish tea, a perfect rejuvenator after a day of exploring.
5) Dönerci Sahin Usta: Doner Delights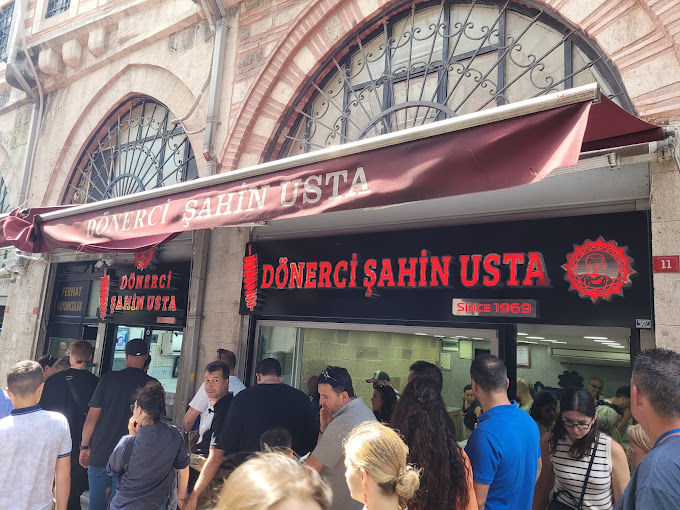 Dönerci Sahin Usta, a well-known doner kebab restaurant, is conveniently situated near the Grand Bazaar. Renowned for its succulent and tender meat, this is a stop you can't miss if you're craving a tasty doner kebab. The service here is quick, the staff is friendly, and the prices are very reasonable considering the quality of the food.
6) Kosem Restaurant: Heart of the Bazaar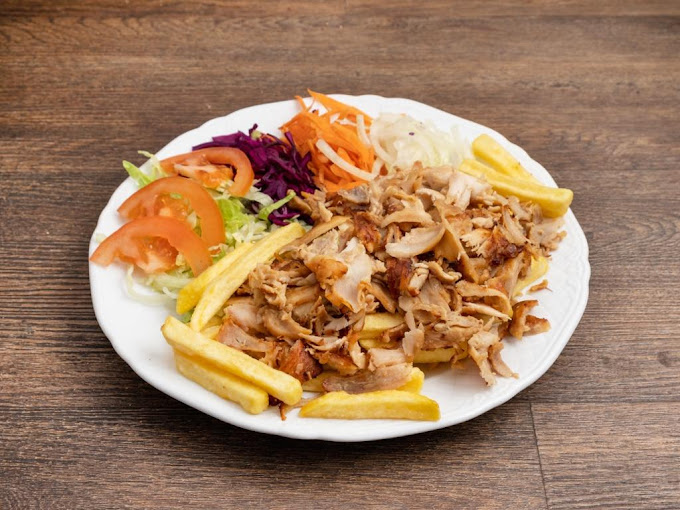 Located right in the heart of the Grand Bazaar, Kosem Restaurant is a fantastic place to enjoy a meal. The owner's warm hospitality shines through, often presenting extra dishes for guests to try. The food here is delightful, the ambiance inviting, and the prices reasonable considering its prime location.