Traditionally, Turkey is known for many beautiful things, but its food and food culture is famous all around the world. The variety of Turkish cuisine is so rich and diverse, that one week will never be enough to taste everything. But, the problem every visitor is facing – is where to start. Which meal to try first? Kebab, lahmacun, meatballs, or seafood maybe. We are here to help you. The answer is easy. Start with the traditional Turkish food – doner.

Doner is common all around the world, and many world cuisines have this meal on their menus. In some countries, it has different names, recipes, and tastes. However, Turkish doners will bring you an unforgettable tasting experience. The origin of this meal comes from the South of Turkey – Hatay. If you are a true 'gourmand' and want to taste real doner you certainly should visit this place. What to do if you have plans only for visiting Istanbul? No worries, we did our homework and prepared the list of the best places to eat doner in Istanbul.

One of the key features of Turkish cuisine it's the variety of sizes and portions. If you are visiting Istanbul for the first time the sizes of your plates will surprise you. Be ready to eat a lot and forget about your diet!

Another great thing about Turkish food is the culture of street food. Since we are living in a chaotic and busy world, sometimes we need just to grab a bite in a rush. Doner is 'the king' of street food.

Honestly, it is hard to list the best doner places in Istanbul, because you may never finish it. Every day is a new wonder here, especially for food lovers. Out of thousands of doner restaurants, we chose a few places you should definitely visit and eat there.
1. The Taste of True Doner the Karanfil Doner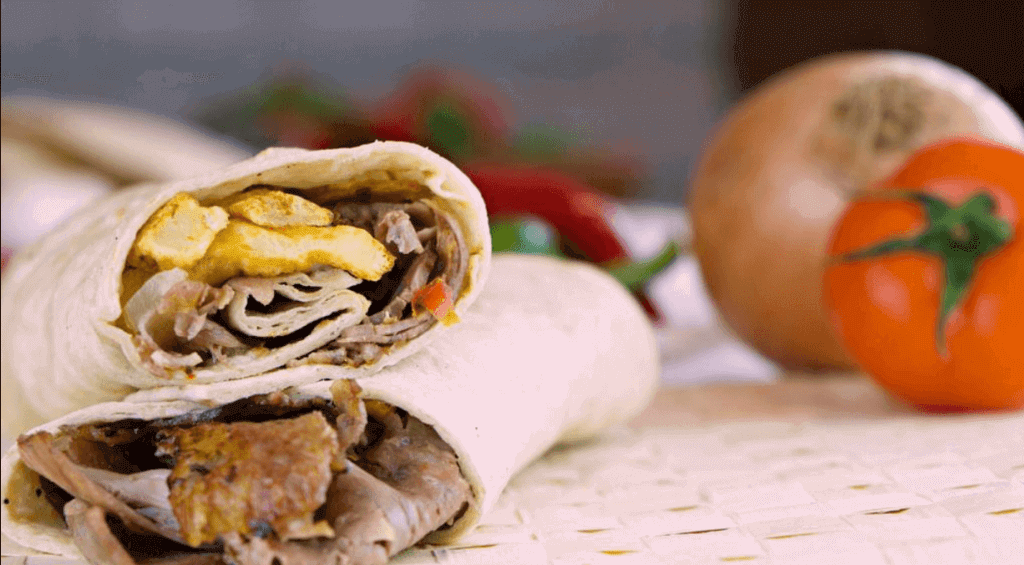 The uniqueness of Karanfil doner lies in its chefs' cooking skills. Doners are cooked here with traditional spices, a special sauce with clove, and grilled meat that will make your tasting experience unforgettable. This restaurant also serves traditional Hatay doners using their special bread – lavas.
Restaurants have many branches all around Istanbul and even in some other cities in Turkey.
The restaurant offers a big menu: doner wraps, doner plates, fries, pickles, doner 'in a bread', different starters, and soups.
Prices are pretty economic chicken doner will be $1.95, meat doner – $2.50, and the menu will cost you only $2.80. You may also find this restaurant network on the Yemeksepeti platform.
Location: Alibeyköy, Atatürk Cd. No:36/8, 34406 Eyüpsultan/İstanbul.
2. Frango Doner: The Taste of the Modern Doner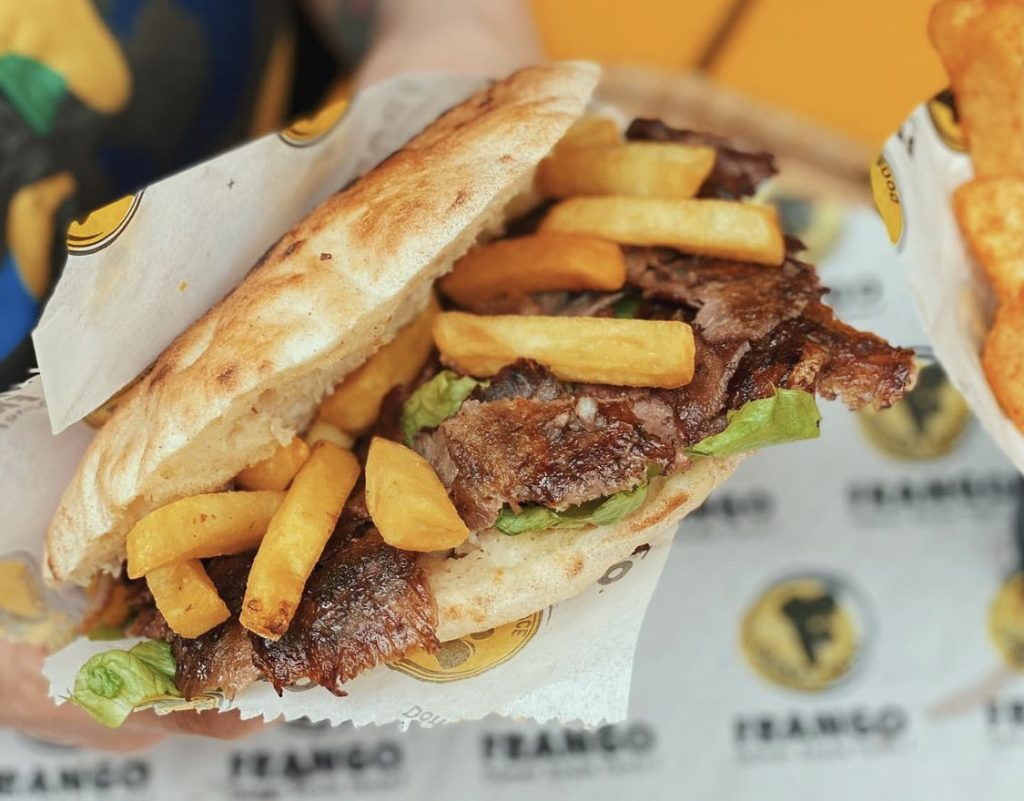 Frango doner is very popular among Istanbulers and visitors of the city. It's a chain of fast fast restaurants located all around the city, which has a modern design, good atmosphere, and of course delicious food.
Frango restaurants are very famous for their special sauces. They offer their customers to choose and combine different sauces (ranch, garlic, barbeque, tahini, Antakya, Iskenderun, köri, hot, cokteyl, caciki). Antakya is a traditional sauce cooked in the South of Turkey. It is based on tomato paste, and garlic, with adding lots of spices. Meanwhile, Iskenderun sauce is basically a very chilly option of the Antakya sauce. Köri is a Turkish version of a classic curry taste. Cokteyl name may confuse you, but it is a combination of ketchup and mayonnaise. If you are familiar with Meditarian cuisine the sauce caciki won't surprise you. It's a great combination of yogurt, cucumbers, and mint.
The menu offers chicken and meat doner options in different sizes, drinks, and fries. Here you will taste doner wrapped in a special type of bread called – yufka. It's much thinner compared to lavas bread.
Prices start from $1.95, for a doner with special ingredients like cheese, and mushrooms you will pay around $5.30. You may also find this restaurant network via Yemeksepeti and Getir applications.
Location: Mecidiyeköy Mah. Şehit Er Cihan Namlı Cad. No:3/A Şişli-İstanbul.
3. Isos Doner: The Restaurant with Great and Fast Service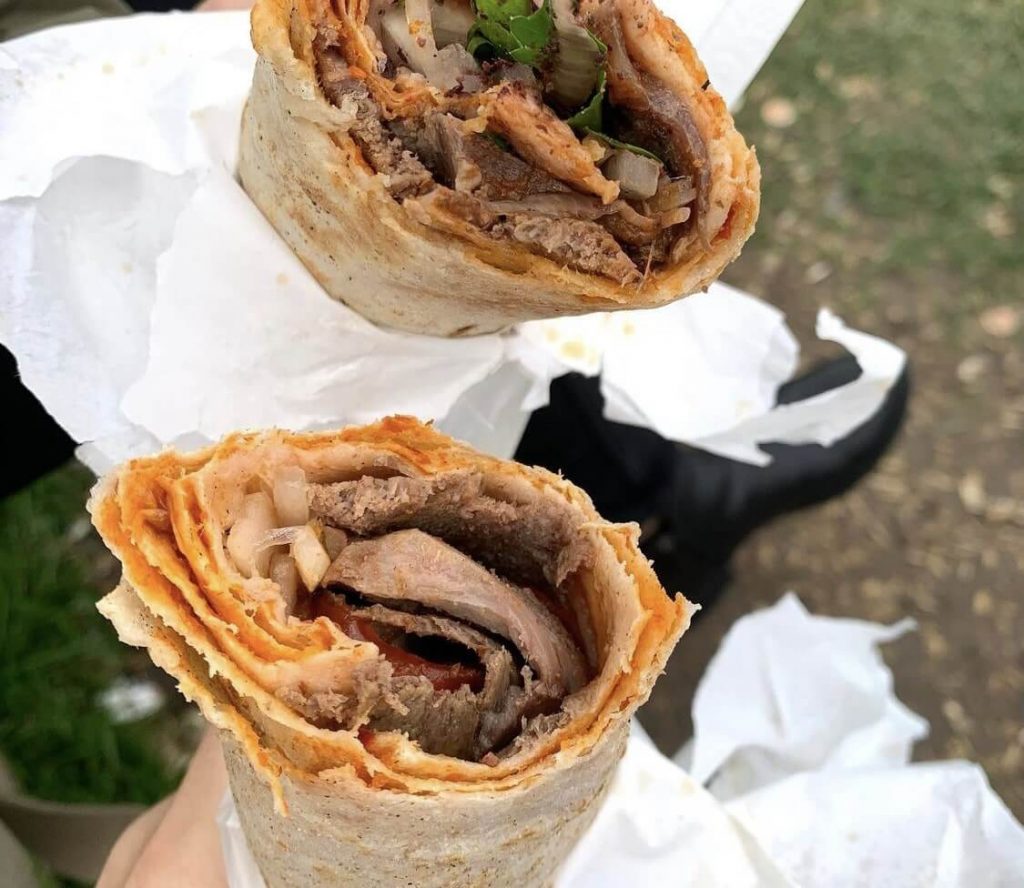 Like the previous option Isos, restaurants can be found literally everywhere in Istanbul.
It's the most popular place among tourists to taste doner, but the quality and the taste are worth trying.
Isos offers a pretty classic and standard menu: chicken or meat wrap, fries, and drinks. They serve doners in grilled lavas bread. The menu differentiates in sizes as well.
Prices are pretty affordable starting from $1.80.
The restaurants provide home delivery, and of course, you may use Getir or Yemeksepeti applications.
Location: Cihannüma, Hasfırın Cd. No:10, 34353 Beşiktaş/İstanbul.
4. Donerci Serkan Usta: The Biggest Doner in Istanbul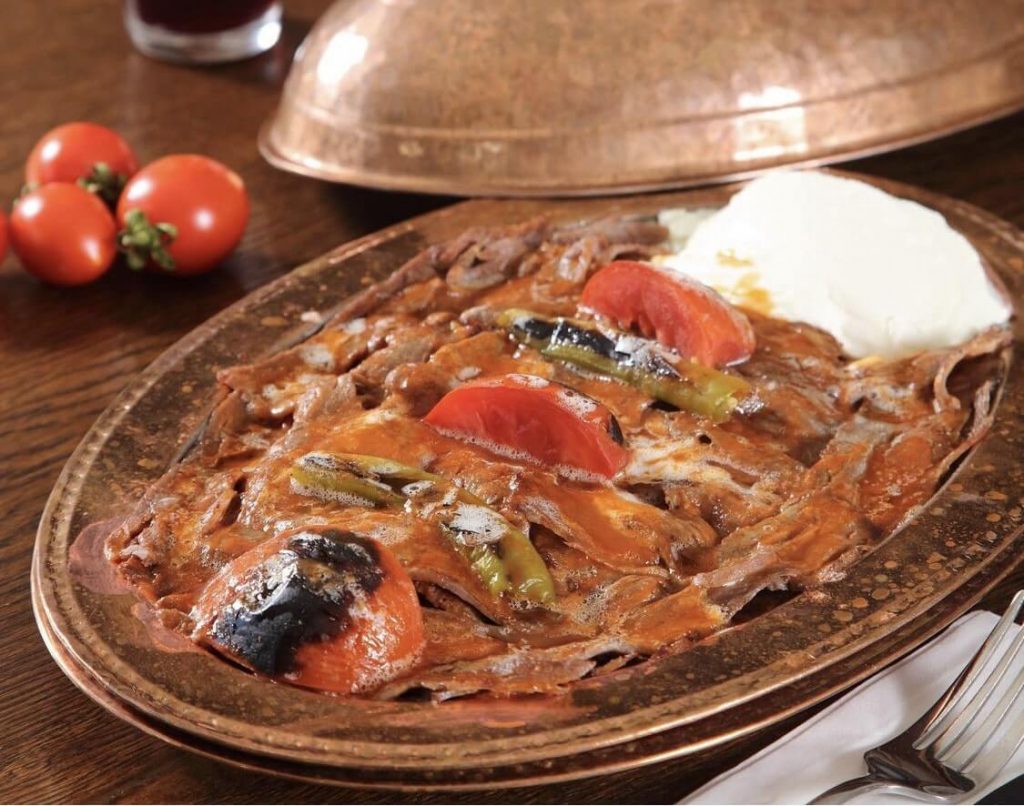 Donerci Serkan Ustas's key feature is serving doners in traditional bread. If you think it's just a sandwich you are mistaken. It's a whole different level of doner food culture.
The menu consists of different options. From the classic chicken and meat option to cheese and rice doners. You may order your doner in different portions, from tiny to totally mind-blowing gigantic ones. You may also choose and combine different ingredients inside.
Prices depend on the size of the chosen portion. Starting from $3.90 to $8.40.
Location: Etiler, Nispetiye Cd No:75, 34340 Beşiktaş/İstanbul.
5.Doner Plus: One of the Most Beautiful Restaurants to Taste Doner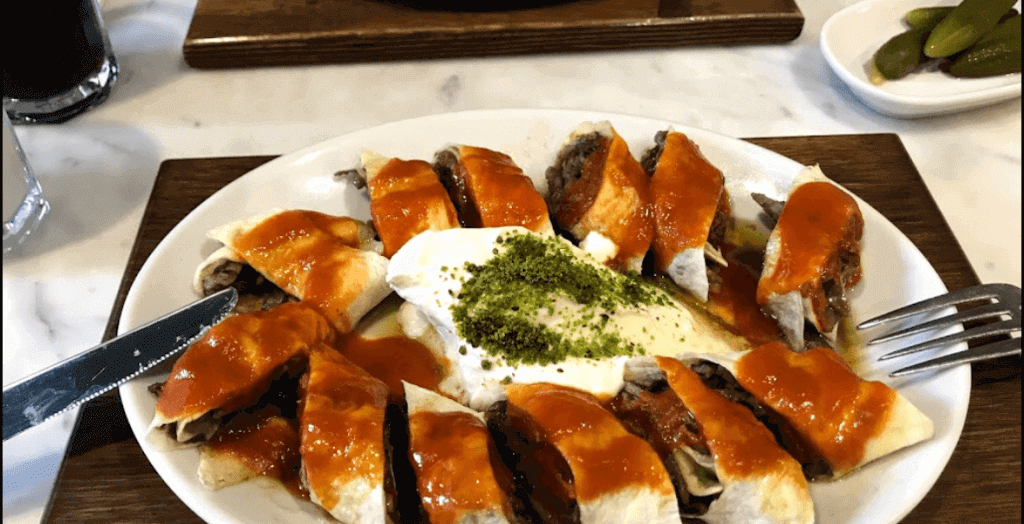 Doner Plus is a truly beautiful place restaurant where you will have a chance to eat in a nice atmosphere. They are famous for their special way of cooking meat. Combination of traditions and modern technologies.
The menu is divided into a few sections: portions, rice menu, wraps, baguette menu, tombik menu (a circle-shaped traditional Turkish bread). Besides, you may try their soups, salads, pickles, and traditional starters like icli kofte, and of course, the desserts.
The prices start at the point of $5.35 till $40, depending on your choice of meat, and the portion size.
The restaurant works on home delivery, as well as it is suitable for Getir and Yemeksepeti applications.
Location: Teşvikiye, Valikonağı Caddesi, Şakayık Sk. No:58, 34365 Şişli.
6. Tarihi Karadeniz Pide ve Doner Salonu: The Union of North and South Culture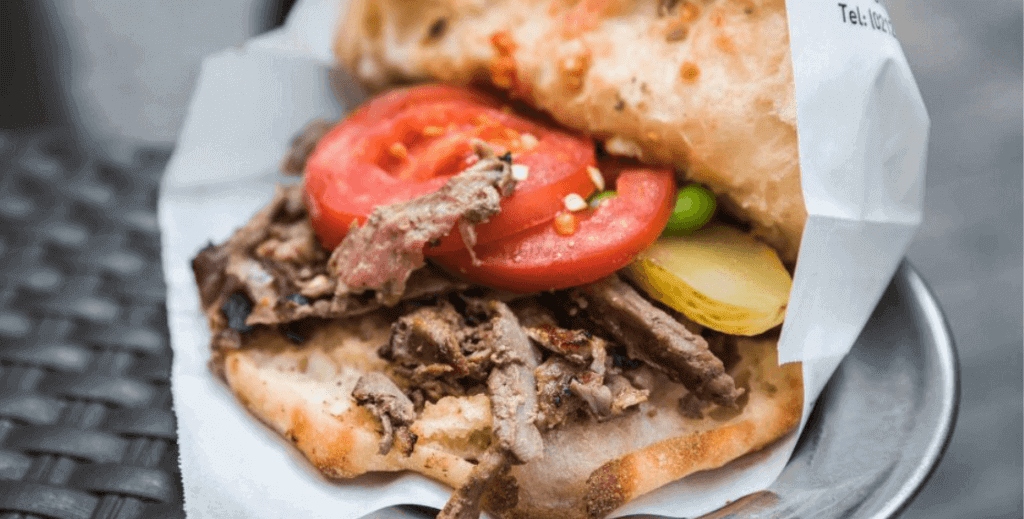 Tarihi Karadeniz Pide ve doner Salonu is a very unique place that combines the cuisine of two different parts of Turkey – the North and South. Pide is food, usually cooked in the North of Turkey (Rize and Trabzon regions). Nevertheless, let's focus on doners.

Opening the menu you might be lost and have a hard time choosing your meal. Besides pide meals, soups, and salads you will also find doners. The key point is the chefs here prepare doners in a traditional way for the North of Turkey. Therefore ingredients, spices, and sauces will be quite different from the Hatay versions. You may find different meat doners wrapped in bread or lavas.
Prices will be on average from $2.80 to $4.50 per portion.
Location: Sinanpaşa, Mumcu Bakkal Sokağı No:6, 34353 Beşiktaş/İstanbul.
7. Donerci Sadık Usta: The Restaurant with the Biggest Menu in Istanbul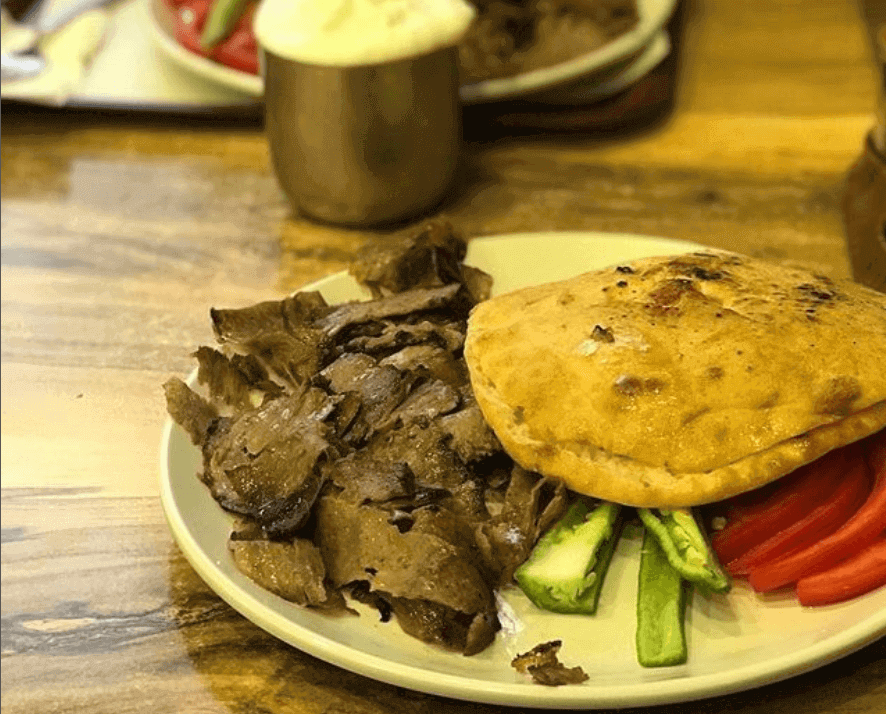 Donerci Sadık Usta is famous for its menu. Just reading a menu may take quite some time. However, with the great service and help of the professional staff, you won't be lost. Interesting fact the restaurant has a special menu for football fans. Actually, it offers more than 30 options for different menus. Another interesting fact is the word 'usta' in Turkish means 'master' the one who knows what to do. No doubt, this place is popular among Istanbulers and the guests of it.
The restaurant offers doners wrapped in ordinary bread or other traditional types of bread, different portions, drinks, and starters to go with your doner. On the menu, you will find options for gamers, football fans, big and small companies, kids' menus, and so on.
Prices range start from $3.90 to $11.15.
 Location: Haseki Sultan, Tütüncü Hasan Sk. no1/A, 34096 Fatih/İstanbul.
8. Tatar Salim Doner Lokantasi: Restaurant in between Traditional and Modern Cuisine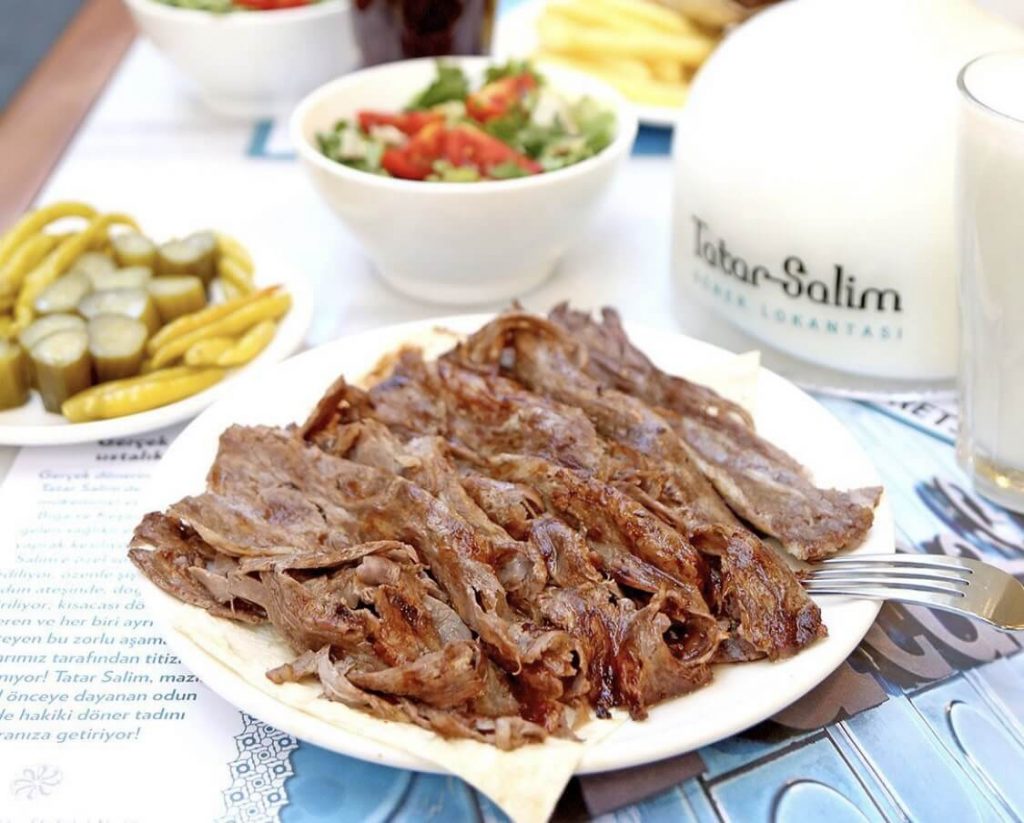 Don't come here if you don't like an onion! Tatar Salim doner Lokantasi is very famous for onion and sumac (traditional spice of the Middle East). The place is truly famous and offers its guests classically prepared doners wraps with chicken or meat.
A standard menu includes doners whether wrap or a portion, a drink, onion with sumac, pickles, and fries of course.
Prices are on average with the other places and really affordable ($2.50-4.50).
Location: Caferağa, İmamata Sk. No:7 D:3, 34710 Kadıköy/İstanbul.
9. Nakibey Doner: Restaurant with its Own Bakery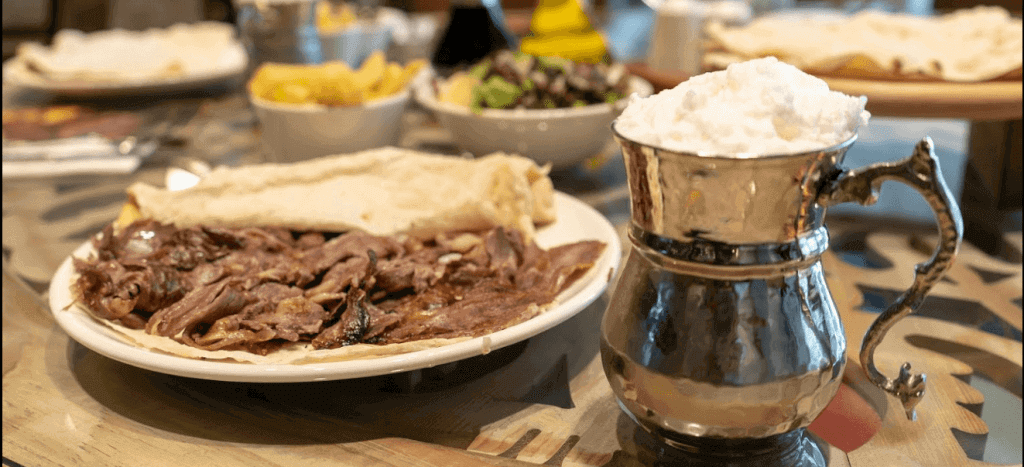 Nakibey doner is a big and beautiful place that has its own oven. Why is this important? Because it means they are baking their bread. The special taste and always fresh bread… we really hope you are not hungry while you are reading this.
The restaurant's menu has more than 30 positions in it—different types of doners, plus pide, starters, pickles, salads, and desserts.
It will cost you from $4 to $12 on average.
Another interesting fact is that they are preparing homemade fries instead of using semi-finished products.
Location: Altunizade, Tophanelioğlu Cd. No:14, 34662 Üsküdar/İstanbul.
10. Metet Doner: A Dinner in a Beautiful Historical Building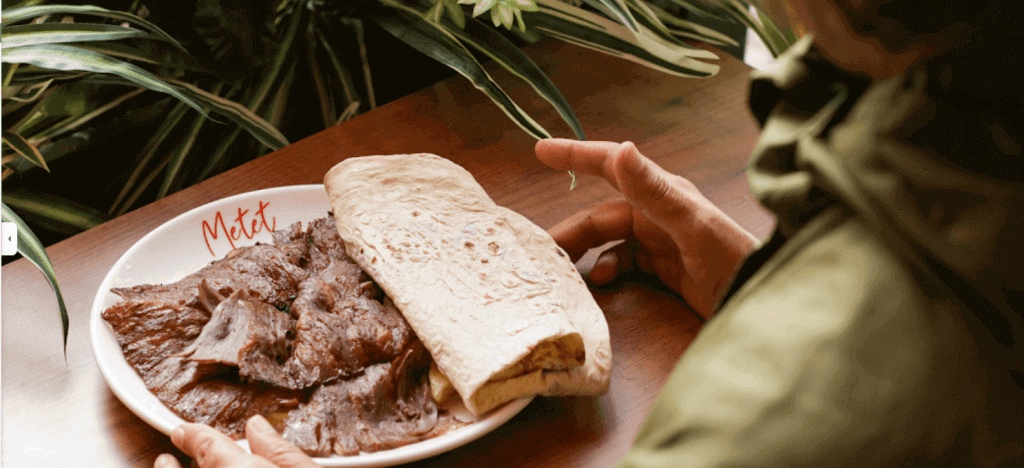 If you are a history-lover Metet doner is the right choice for you. Why? Because how many chances in your life will you have to eat a doner in a historical building? Exactly! Don't miss your luck.
The restaurant offers doners in different sizes, portions, and forms. They also have 1 or 2 kg doner portions! They also serve interesting starters, main course meals, and desserts.
The price range is really big starting from $1.50 to $50 for a 1 kg portion of grilled local meat.
Here you will feel yourself dining in Ottoman Empire times. A suitable atmosphere and qualified staff will make your experience unforgettable.
Location: Kuzguncuk Mah, İcadiye Cd. No:39, 34674 Üsküdar/İstanbul.
If you were not hungry before opening this article we bet now you are! It's impossible not to dream about a juicy doner after reading our list. Choose the best option for you and give it a try! Don't forget doner taste reveals itself while drinking ayran, but the choice is yours.
Bon appetit, everyone! Let's discover new tastes together!