Top 3 photography tours we recommend:
#1 Best Overall: Istanbul Photoshoot Tours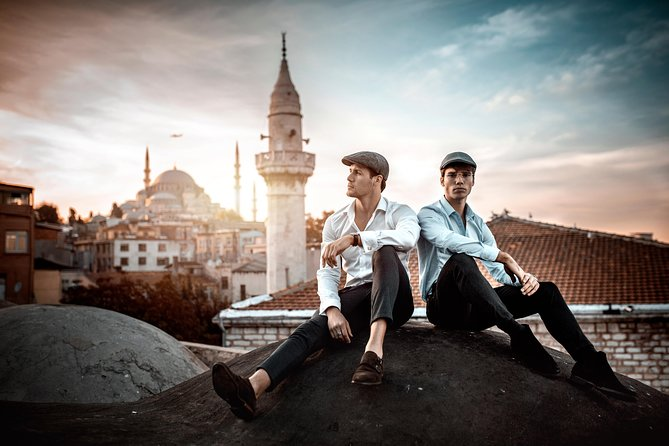 Whether you're celebrating a special occasion or simply want to capture memorable vacation photos, this tour offers a fun and enjoyable way to spend two hours in the vibrant city of Istanbul. The professional photographer will meet you early in the morning to ensure you beat the crowds and have the perfect backdrop for your photoshoot. Throughout the tour, you'll have the opportunity to strike a pose and capture stunning images of iconic landmarks such as the Blue Mosque, Hagia Sophia, Galata Bridge, and other picturesque spots that Istanbul offers. With the option to bring multiple outfits for variety, this private shoot can be customized to suit your needs and preferences. At the end of the tour, you'll receive a remarkable collection of over 400 original photos, ensuring you have many memories to cherish.
Why Join this Tour?
Professional photos: Benefit from the expertise of our skilled photographer, who will capture beautiful images of you against Istanbul's iconic landmarks.
Avoid the crowds: By starting the tour early in the morning, you'll have the opportunity to enjoy the attractions without the usual tourist crowds, resulting in more intimate and serene photos.
Customizable experience: Tailor the tour to your preferences by bringing multiple outfits to change into during the shoot, allowing for diverse and personalized photos.
Extensive photo collection: Receive over 400 original photos from the tour, ensuring a wide range of images to choose from and cherish as lasting memories of your time in Istanbul.
Edited high-resolution photos: The professional team will meticulously edit and provide 25 high-resolution photos, showcasing the highlights of your Istanbul experience in stunning detail.
Suitable for various groups: Whether you're a couple seeking a romantic photoshoot, a family looking to capture special moments together, or an Instagrammer seeking visually striking content, this tour caters to various interests and occasions.
With the guidance of a professional photographer, you can capture stunning images against iconic backdrops, all while avoiding crowds and customizing the experience to suit your preferences. With an extensive collection of over 400 original photos and 25 professionally edited, high-resolution images, this tour ensures you have tangible keepsakes to remember your time in Istanbul. Whether celebrating a special occasion or simply wanting visually stunning vacation photos, our tour is perfect for couples, families, and Instagrammers alike. Join them for a delightful adventure and immerse yourself in the beauty of Istanbul's sights.
#2 Unleash Your Inner Influencer: Explore Istanbul's Beauty Through the Lens!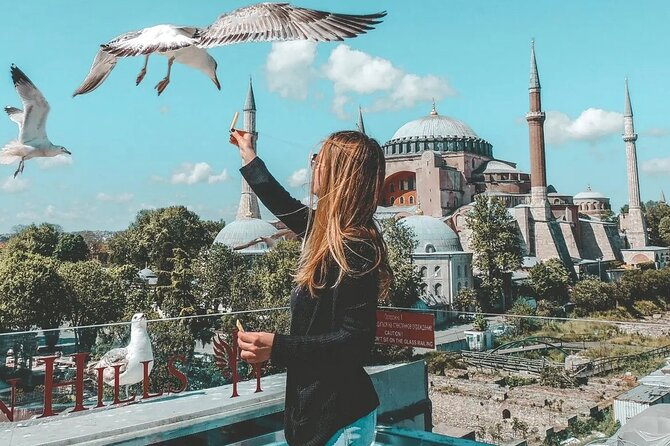 This Instagram Istanbul, Photo Shooting Tour is designed for photography enthusiasts and social media influencers who want to explore this enchanting city while creating a stunning visual narrative. From ancient architectural marvels to bustling markets and picturesque landscapes, this tour offers a unique blend of culture, history, and aesthetics, providing endless photo opportunities.
Why Join this Tour?
Iconic Landmarks: Immerse yourself in Istanbul's rich history and culture as you photograph world-renowned landmarks like the Hagia Sophia, the Blue Mosque, and the Topkapi Palace.
Captivating Street Scenes: Wander through the lively streets and narrow alleyways of Istanbul, capturing candid moments of locals going about their daily lives, colorful street art, and bustling markets brimming with exotic goods.
Breathtaking Views: Experience awe-inspiring panoramic views of Istanbul from vantage points such as the Galata Tower or the Bosphorus Bridge, and photograph the city's skyline as it merges with the glistening waters of the Bosporus Strait.
Hidden Gems: Discover hidden gems tucked away in Istanbul's lesser-known neighborhoods, where you'll find charming cobblestone streets, quaint cafes, and vibrant street markets, offering endless possibilities for unique and captivating shots.
Cultural Immersion: Engage with the city's vibrant culture by photographing traditional Turkish tea houses, bustling spice bazaars, and authentic local experiences, showcasing the diverse and vibrant spirit of Istanbul.
Professional Guidance: Benefit from the expertise of our experienced tour guides, who are passionate about photography and will provide valuable tips, techniques, and insights to help you capture the perfect shots.
Step on a visual adventure through the enchanting streets of Istanbul, where you'll immerse yourself in a fusion of history, culture, and artistic inspiration. Whether you're a seasoned photographer or an avid Instagrammer, this tour promises to ignite your creativity and leave you with an unforgettable collection of photos that will mesmerize your followers and forever remind you of the beauty and charm of Istanbul.
#3 Elevate Your Style: Soar Above Istanbul with our Flying Dress Photo Shoot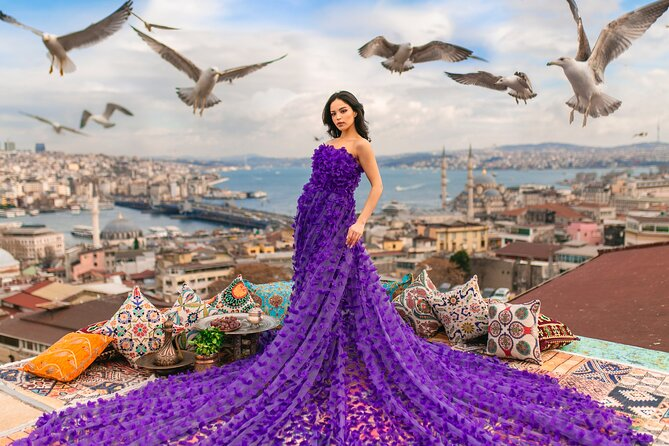 The Flying Dress Photo Shoot in Istanbul is a unique and exhilarating tour that combines fashion, photography, and the stunning backdrop of Istanbul's iconic landmarks. This one-of-a-kind experience offers participants the opportunity to wear a specially designed flying dress and be captured in breathtaking images as they gracefully soar through the air. With a team of professional photographers, stylists, and assistants, this tour promises to deliver extraordinary photographs while exploring the beauty of Istanbul.
Why Join this Tour?
Unforgettable Experience: Participating in a flying dress photo shoot is a once-in-a-lifetime experience that will create lasting memories and provide an exhilarating feeling of freedom and adventure.
Unique Perspective: Soaring above Istanbul's enchanting landscapes and landmarks in a flowing dress offers a unique and captivating perspective, resulting in awe-inspiring and visually stunning photographs.
Exclusive Fashion Experience: Wearing a specially designed flying dress adds a touch of glamour and elegance to the photo shoot, allowing participants to channel their inner models and feel like fashion icons.
Professional Guidance: The tour provides a team of experienced photographers, stylists, and assistants who will ensure that every moment is captured beautifully and that participants feel comfortable and supported throughout the shoot.
Iconic Locations: Istanbul's rich history and breathtaking architecture serve as a backdrop for the photo shoot, allowing participants to explore the city's iconic landmarks while capturing unforgettable images.
It invites participants to step out of their comfort zones, embrace their inner adventure, and capture extraordinary images that will be cherished forever. With its unique perspective, professional guidance, and the enchanting backdrop of Istanbul's landmarks, this tour promises to be an unforgettable experience that will leave participants in awe and wonder. Don't miss this chance to join a remarkable journey through the skies and create memories that will be cherished forever.
#4 Best Private: Incredible Photo Sessions in Istanbul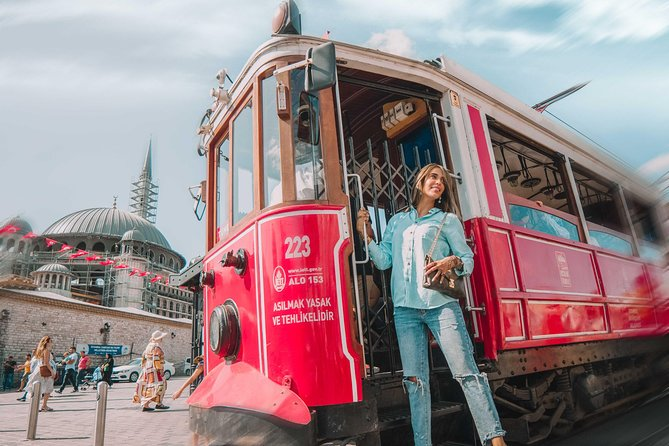 Capture Istanbul's vibrant essence and stunning beauty with our exclusive Private Photo Session tour. This immersive experience is tailored for photography enthusiasts and travelers who seek to document their journey in this mesmerizing city. Led by professional photographers with an intimate knowledge of Istanbul's most photogenic locations, this tour offers a unique opportunity to capture breathtaking moments and create lasting memories.
Why Join this Tour?
Expert Guidance: Benefit from the expertise and knowledge of professional photographers who will guide you throughout the tour, providing valuable tips and techniques to enhance your photography skills.
Customized Itinerary: Enjoy a personalized itinerary based on your preferences and interests. Our photographers will work with you to curate a route that showcases the best of Istanbul, including iconic landmarks, hidden gems, and off-the-beaten-path locations.
Exclusive Access: Gain access to exclusive photo opportunities as our experienced guides take you to lesser-known spots often overlooked by tourists. Discover Istanbul's unique charm and capture its authentic essence.
Local Insights: Immerse yourself in Istanbul's rich culture and history as our photographers share their knowledge and insights about the city. Learn about the stories behind the landmarks and the vibrant local life that breathes life into Istanbul's streets.
High-Quality Images: Receive a collection of high-quality, professionally edited digital photographs that beautifully encapsulate your time in Istanbul. These images will serve as cherished mementos and can be shared with friends and family to relive your experience.
Immerse yourself in Istanbul's unique atmosphere, learn from knowledgeable professionals, and create an extraordinary collection of photographs that will serve as a lasting reminder of your time in this magical city. Join them on this exclusive tour and unlock the beauty of Istanbul through your camera's lens.
#5 Picture-Perfect Memories: Unleash the Beauty of Istanbul with Professional Photographer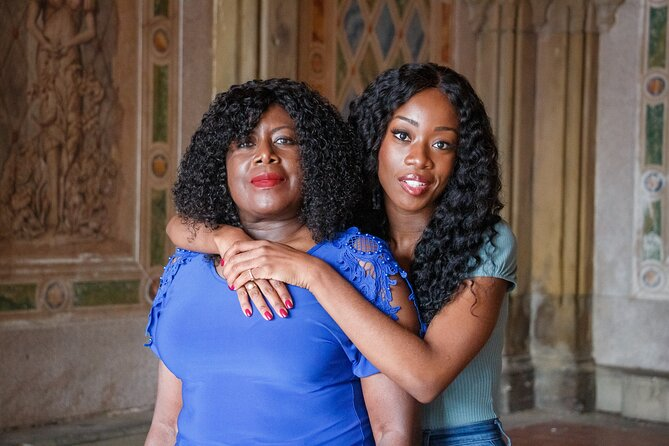 This exclusive experience allows you to explore the enchanting streets, iconic landmarks, and hidden gems of Istanbul while having a professional photographer by your side. Whether you're a solo traveler, a couple, or a group of friends or family, this tour promises to create stunning visuals that will preserve your precious moments forever.
Why Join this Tour?
Professional expertise: Our photographers are skilled professionals with a keen eye for capturing the essence of Istanbul. They know the best angles, lighting, and locations to create extraordinary images that reflect your unique personality and the city's beauty.
Personalized experience: This tour is tailored to your preferences and interests. Before the shoot, you'll consult the photographer to discuss your vision, style, and desired locations. This ensures the experience is customized to your tastes, resulting in images representing you.
Stress-free exploration: Instead of worrying about taking photos or posing for selfies, you can fully immerse yourself in the enchanting atmosphere of Istanbul. The photographer will document your journey, allowing you to enjoy the city's sights, sounds, and flavors without any distractions.
Iconic backdrops: Istanbul is a city brimming with iconic landmarks, such as the majestic Hagia Sophia, the vibrant Grand Bazaar, and the stunning Blue Mosque. Our tour will take you to these remarkable sites, providing the perfect backdrop for your photographs and ensuring you have timeless memories to cherish.
Hidden gems: Besides the famous landmarks, the photographers know the hidden corners and lesser-known spots of Istanbul that possess their charm and character. By exploring these off-the-beaten-path locations, you'll discover unique settings that add depth and variety to your photo collection.
From iconic landmarks to hidden gems, our skilled photographers will capture your essence amidst the enchanting beauty of this vibrant city. Don't miss the chance to preserve your cherished moments in Istanbul with stunning visuals that will transport you back to this captivating destination for years.
#6 Best Self-guided Photography Tour: Istanbul's Karaköy Neighbourhood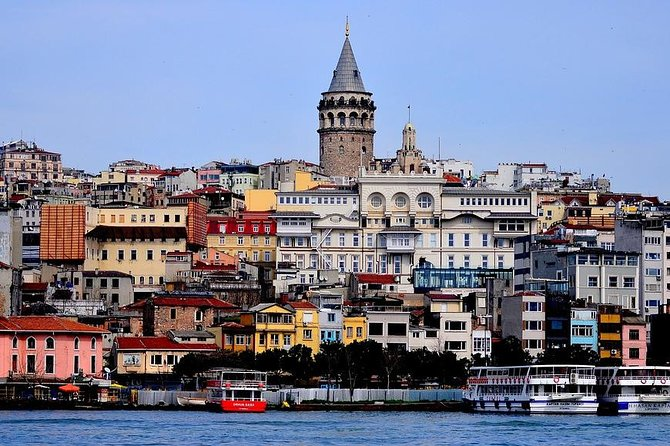 Istanbul's Karaköy neighborhood is a vibrant and eclectic district that offers a perfect setting for a self-guided photography tour. This bustling area, located on the European side of the city, is renowned for its rich history, stunning architecture, and a blend of modern and traditional elements. As you navigate the streets of Karaköy, you'll have ample opportunities to capture captivating images that encapsulate the essence of this dynamic neighborhood.
Why Join this Tour?
Architectural Diversity: Karaköy is a treasure trove of architectural wonders, boasting a harmonious mix of Ottoman, Byzantine, and contemporary styles. Every corner presents a unique photo opportunity, from ornate mosques and historic buildings to trendy cafes and street art.
Bustling Street Scenes: This vibrant neighborhood is always alive with activity, making it an ideal location for street photography. The busy streets filled with locals, visitors, and vendors create a captivating atmosphere you can document through your lens.
Historical Landmarks: Karaköy is home to several iconic landmarks steeped in history. Capture the grandeur of the Galata Tower or the magnificent Karaköy Port, both of which provide stunning backdrops for your photographs.
Quirky Cafes and Shops: Karaköy is known for its hip cafes, trendy boutiques, and quirky shops. Explore the narrow streets lined with colorful facades, vintage signs, and charming storefronts, offering endless possibilities for capturing unique shots.
Waterfront Views: Located along the Bosporus Strait, Karaköy offers breathtaking views of the water and the majestic Istanbul skyline. The waterfront scenery will surely provide stunning photographic moments, from the bustling docks to picturesque sunsets.
The diverse architecture, lively street scenes, historical landmarks, charming cafes, and picturesque waterfront views make this district ideal for photographers of all levels. Whether you're seeking to capture the essence of Istanbul's past, document the pulse of its present, or simply indulge in your passion for photography, Karaköy will not disappoint. So grab your camera, wander the streets at your own pace, and let Karaköy's enchanting ambiance guide your lens, preserving unforgettable moments in time.
#7 Best Iconic Tour: Most Picturesque Spots of Istanbul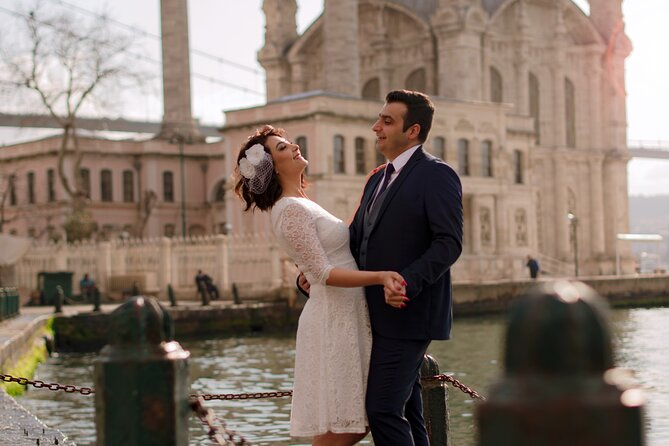 Step on to this exclusive tour designed for photography enthusiasts, and embark on a captivating journey through the most picturesque spots of this mesmerizing metropolis. Accompanied by a knowledgeable guide and fellow photography enthusiasts, you'll have the opportunity to capture stunning images that showcase Istanbul's unique essence, from its iconic landmarks to hidden gems off the beaten path. Whether you're a professional photographer seeking inspiration or an amateur looking to improve your skills, this tour promises an unforgettable experience filled with breathtaking vistas and unforgettable moments.
Why Join this Tour?
Expert Guidance: Benefit from the expertise of our experienced guide, who knows the city inside out and can lead you to the best vantage points for capturing extraordinary shots.
Iconic Landmarks: Explore and photograph Istanbul's most famous landmarks, such as the Hagia Sophia, Blue Mosque, Topkapi Palace, and the Grand Bazaar. Capture the architectural marvels and historical treasures that have shaped the city's rich tapestry.
Hidden Gems: Venture off the beaten path and discover lesser-known spots that offer unique perspectives of Istanbul's beauty. From charming neighborhoods to quaint streets, endless hidden gems are waiting to be captured through your lens.
Cultural Diversity: Istanbul is a melting pot of cultures where the East truly meets the West. Experience the vibrant blend of traditions, people, and cuisines, and capture the essence of this cultural crossroads in your photographs.
Local Insight: Interact with locals, listen to their stories, and gain valuable insights into the city's history and culture. The tour provides opportunities for community engagement, ensuring a deeper understanding of Istanbul's soul.
Photographic Inspiration: Surround yourself with like-minded individuals who share your passion for photography. Exchange ideas, learn new techniques, and be inspired by the creative energy of your fellow participants.
With expert guidance, cultural immersion, and the camaraderie of fellow photography enthusiasts, this tour promises an unforgettable experience that will elevate your skills and ignite your creative spirit. Immerse yourself in the magic of Istanbul and capture its captivating essence through your lens, preserving moments that will be cherished for a lifetime.