Istanbul is a big city, stretched over the continents of Asia and Europe and the thought of getting around it can sound quite intimidating. In Istanbul you will find a variety of public transportation options, which I would personally recommend you try as many as possible, depending on how long your stay is.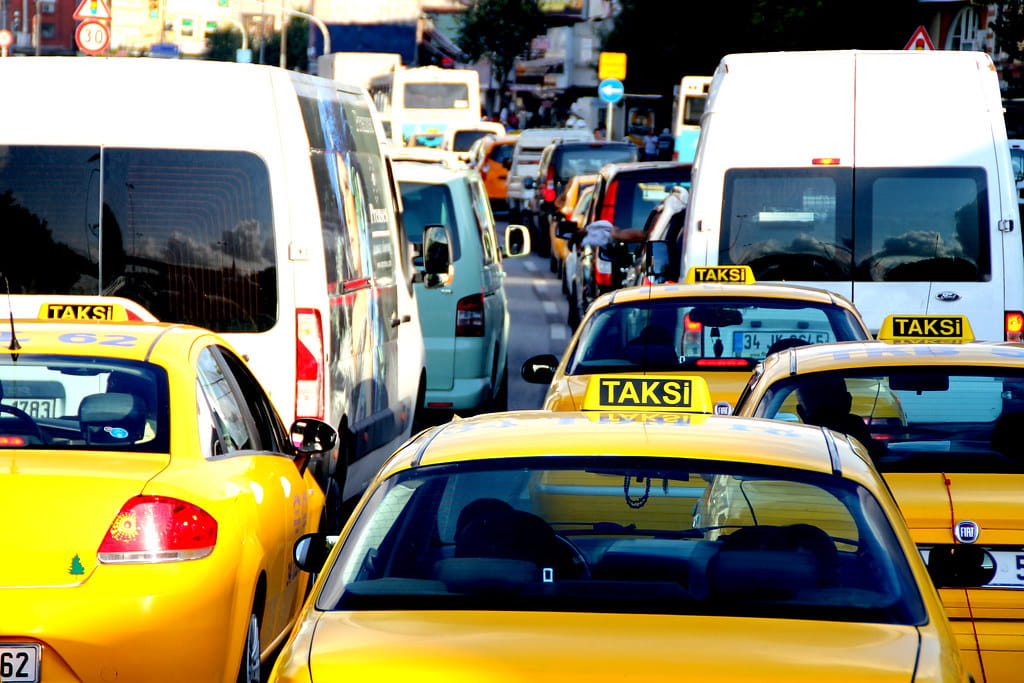 I will cover the different types of transports you will have available to you in the following paragraphs which I hope answers any questions that you have and gives you an idea about what to expect in terms of transportation when you are here along with some precautionary measures I feel are important for tourists to be aware of.
What is the best way to get around in Istanbul?
There are quite a few different ways you can use to get around Istanbul city, depending on where you are residing. For tourists, especially, if you are staying in the more popular areas for tourists, such as Taksim, Galata, and Grand Bazaar area you will have easy access to all sorts of modes of transportation which will conveniently take you to other tourist destinations.
Public transport in Istanbul is cheap and very well organized. So if you want to avoid driving a rental car or getting a taxi for everywhere you go, you can opt for a bus, tram or the metro. For public transport, it is better to get an IstanbulKart which you can get from machines at the metro stations where you can also recharge your cards.
Each separate mode of public transport has been explained in detail for your convenience below. I hope I am able to answer any questions that you might have.
Does Uber Operate in Istanbul?
Uber does not operate in Istanbul anymore. However, there was some level of Uber operation in Istanbul for a while, but due to some difficulties, the company stopped working. However, the Arab company, Careem, which is the same format as Uber does function in Istanbul, it is a little difficult to talk to drivers without knowing some Turkish at least, so communication might be difficult with the driver, especially if you have to coordinate with the driver or guide them where to come.
You can download the application or change your location to Istanbul if you already have it installed. Though, you will be welcomed by a yellow taxi which will charge you according to the taxi meter even if you are in a Careem.
How is public transportation used in Istanbul?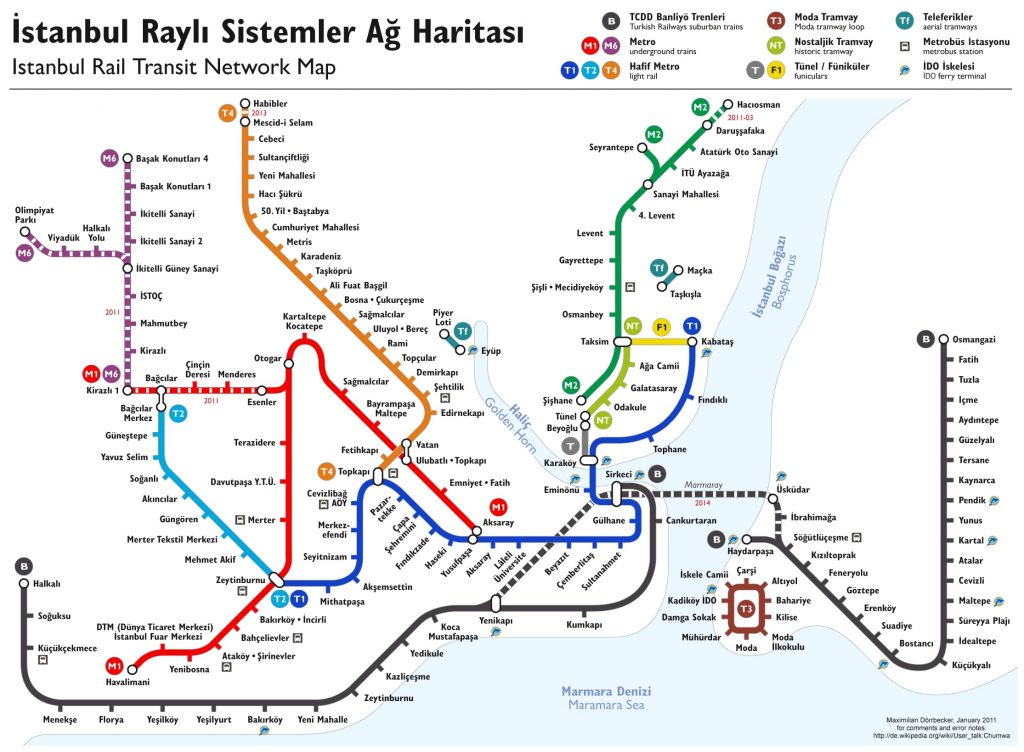 Public transport in Istanbul can get a little overwhelming given the many types and variants there are. In order to use public transport in Istanbul, you should get yourself an IstanbulKart which you can easily get from a recharge/vending machine that is easily accessible at various public transport stops around the city.
The card will cost you 10TL, of which 4TL will be charged in the card as you get it. You can add more money to your card as you please. Each swipe (ride) is charged at 2.60TL. If you are in a group, you don't need to each buy a card separately, you can swipe as many times. Children under the age of 6 travel for free, so you do not have to swipe for them.
As someone who uses public transport quite regularly, I have prepared a guide which I hope makes it easier for you to get around in Istanbul.
Dolmus (mini-bus)
Dolmus is my least recommended mode of transport, especially for a tourist. A Dolmus is a shared mini-bus that has a capacity of 8 passengers and only leaves until the capacity is reached. While a Dolmus ride is more expensive than a regular bus (they do not charge the IstanbulKart), they do run around the clock.
They have set routes that span over certain parts of the city on both the European and Asian sides. There are lines that run from Taksim, Besiktas and Kadikoy, and Uskudar.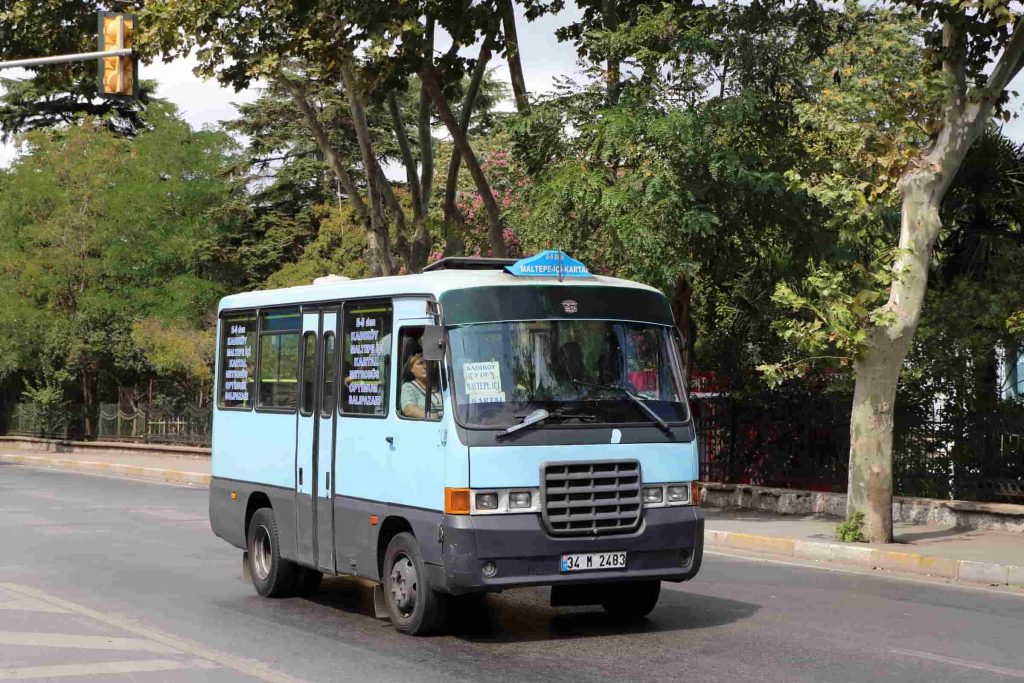 The reason why I do not recommend the minibusses to tourists is that it is really easy to get lost without proper navigation. Especially since there are no screens or announcements regarding the approaching and current stops.
Taxi
Taxis are probably the most comfortable mode of transport you will encounter, but also the most expensive out of the list as well (in comparison). But if you have somewhere fancy to go to or want to avoid taking public transport during peak-hours or to avoid walking long distances in certain cases, taxis are there to save the day.
Taxis are easily available on the streets so you will not have much difficulty finding one. You can also reserve a taxi if you want it to arrive at you at a specific time by calling a cab company. You should take a photo of your taxi with a clear registration number in case you need to report an incident.
Taxis are discussed in further detail separately in a separate section in which I cover some dos and don'ts for you to avoid getting into an unpleasant situation.
Ferry
Ferry boats are a convenient way to get around the continents with ease. There are four major ferry stations in Istanbul which are the one at Besiktas, Kabatas, Kadikoy, and Uskudar. The prior two are the ones on the European side and the latter are the Asian ones.
You can use your IstanbulKart if you are going from either of the above-mentioned areas to the other. However, do keep in mind that if you are planning to use the Ferry to go to Princes Islands or a Bosphorus Tour those are charged separately and have separate booths where you can purchase tickets from.
Marmaray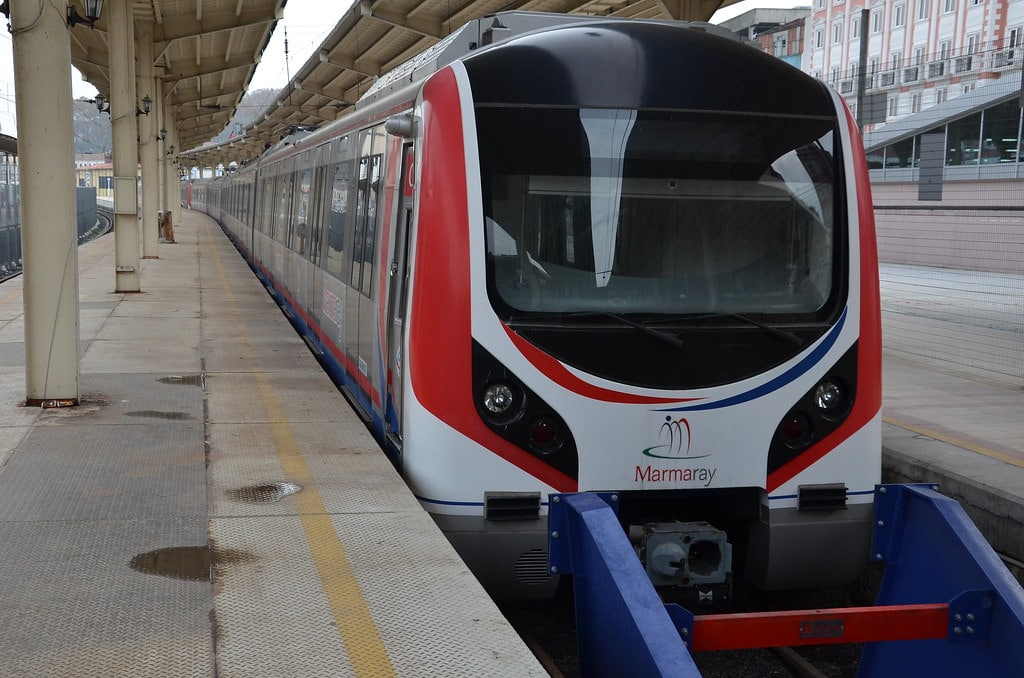 The Marmaray train is one of the more recent additions to the public transport system in Istanbul. It is an underground train that goes through the Bosphorus connecting both sides of Istanbul. The train runs between 5 to 10-minute intervals. The Marmaray makes it easier to commute from the Asian side of Istanbul to the European side.
It is very well connected to other modes of transports like the ferries, underground metros, and bus stops as well. You can also get to the airport from the Marmaray. You will be using your IstanbulKart for access to the Marmaray as well.
Bus
For buses, in particular, it is better to have an application like Moovit installed because it will make your life easier in the bus department. There are many different buses and many different bus stops. Though most bus stops are labeled and have LCDs that display bus numbers and their estimated time of arrival, it can still get confusing.
Buses, however, are the next most convenient way of getting around the city apart from the Metro lines. With a detailed route listed inside the buses which call out each approaching bus stop, you always know where you are and how far the stop you are supposed to get off is. There are wheelchair and stroller accessibility spots inside the buses as well.
You will be using for IstanbulKart to pay for your bus ride. If you have children under the age of 6, they will be able to travel for free.
Metro
For the European side, especially, the Metro is the best way to get around the city. It is quick, convenient and easy. Metros run underground and there are many different lines that operate. You should download the Istanbul Metro Application if you are planning to use them to get around. It lets you know the expected time of arrival of the train, the duration of the ride and the line that you are supposed to take.
IstanbulKart is used for access to trains which will charge you 2.60TL per ride as well. To make sure if you are getting on the correct train you will have a comprehensive set of signs everywhere to prevent you from getting on the wrong line.
You should be careful of your belongings during rush hours particularly since there have been unfortunate incidents reported of pickpocketing as the metros are packed with too many passengers.
If you have a stroller or a wheelchair with you, there are elevators around the metro stations which make getting around to the trains easier and quicker.
Tram
There are three tram lines that run in the city. Tourists usually only take the T1, which is the Kabatas – Bagcilar line. The reason why it is the most convenient form of public transport for Tourists is that there are stops outside every important tourist spot. For example, it makes going from the Blue Mosque to the Grand Bazaar, or the Topkapi Palace extremely easy.
The Kadikoy-Moda tram line is a much more interesting experience you will have compared to the T1 as it is an old fashioned tram that goes around Kadikoy-Moda which is a smaller route compared to the other lines but it is quite relaxing and an easy way to get around the old neighborhood.
The trams are clean and easy but you will find them usually crowded because of the locations they cover. You can use the IstanbulKart for your tram ride.
Tunnel and Cable Cars
The Tunnel is an underground funicular that transports passengers from Karakoy to (Istiklal) Tunnel – T and Taksim to Kabatas – F1. The tunnel is an easy connector between two separate modes of transports, especially since they are much farther away. You will be charging your IstanbulKart for the Tunnels but since it is a connecting mode of transportation, you will be charged less for the first interchange station.
Istanbul also has functioning cable cars that take you from one part of the city to the other. There are two cable car lines, the first being the Macka to Taskisla line that takes you from Macka Democracy Park to Taskisla which is in close proximity to Beyoglu. The other one is the Eyup to Piyer Loti line which makes access to the historical tourist destination of Piyer Loti more accessible to tourists.
How expensive is a taxi in Istanbul?
You are likely to hear mixed reviews and receive cautions from different people regarding the taxis in Istanbul. While it is true that not all cab drivers are going to scam you, it is best to be aware and alert to prevent getting ripped off by the cab driver.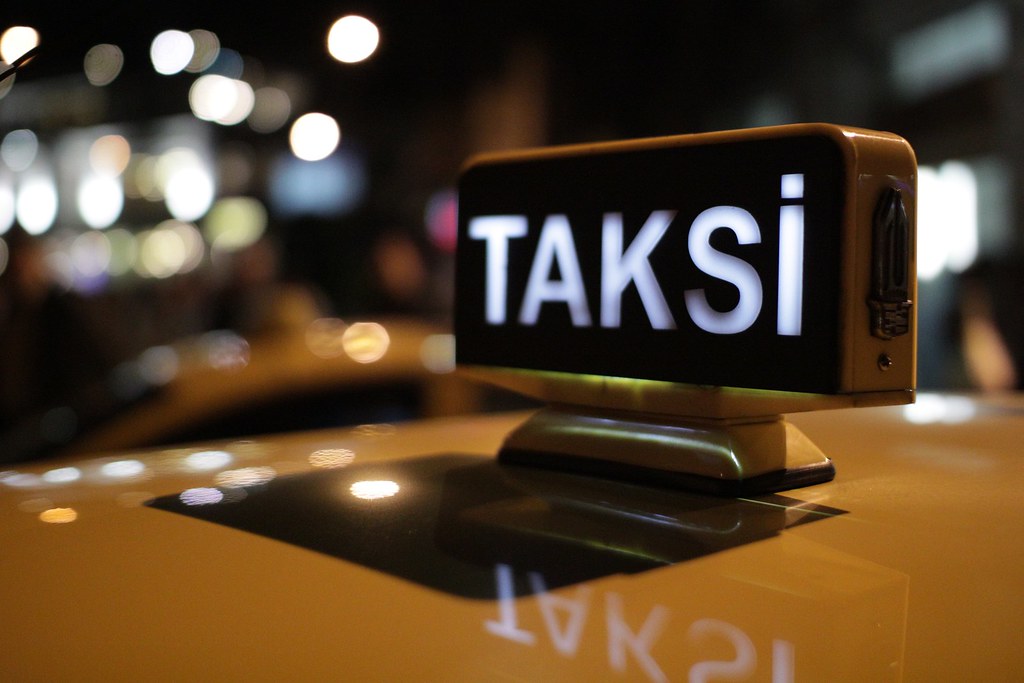 Taxis are a convenient way to get around the city. The base fare for the rides in 5TL which the driver will set on the Taxi Meter. You should ensure that they do so as they start your ride. A regular ride that covers 2-3km with nominal traffic would cost you 12-15TL (1.8-2.2 Euro) which is a fair amount to pay in my opinion for the comfort of a private mode of transport.
However, there are two things you must be mindful of while opting for a taxi as your mode of transport. First of all, cab driver, assuming that tourists do not know routes around Istanbul take longer, more complicated paths to hike up the taxi meter fare. To unnecessarily long routes, it is in your best interest to have a navigation application installed or use google maps so you know if the cab driver is taking the best route available or not. You should also not settle for taxi drivers who give you a fixed rate based on the location you give them if they are not willing to use the taxi meter.
Another thing you should be careful of is making sure the taxi driver does not trick you into believing you paid with the wrong bill. As absurd as it sounds, multiple people have reported getting scammed by taxi drivers into thinking they have paid less than they were supposed to by switching the 50TL note with a 5TL one. So it is best to announce out loud exactly how much you are paying and have him acknowledge it too.
A few things to know.
If you are taking a taxi, make sure to keep your eyes on the road. Make landmarks for yourself as well, so you don't get lost. You should also make the cab driver aware that you, too, are looking at the map, so they avoid taking unnecessarily long routes.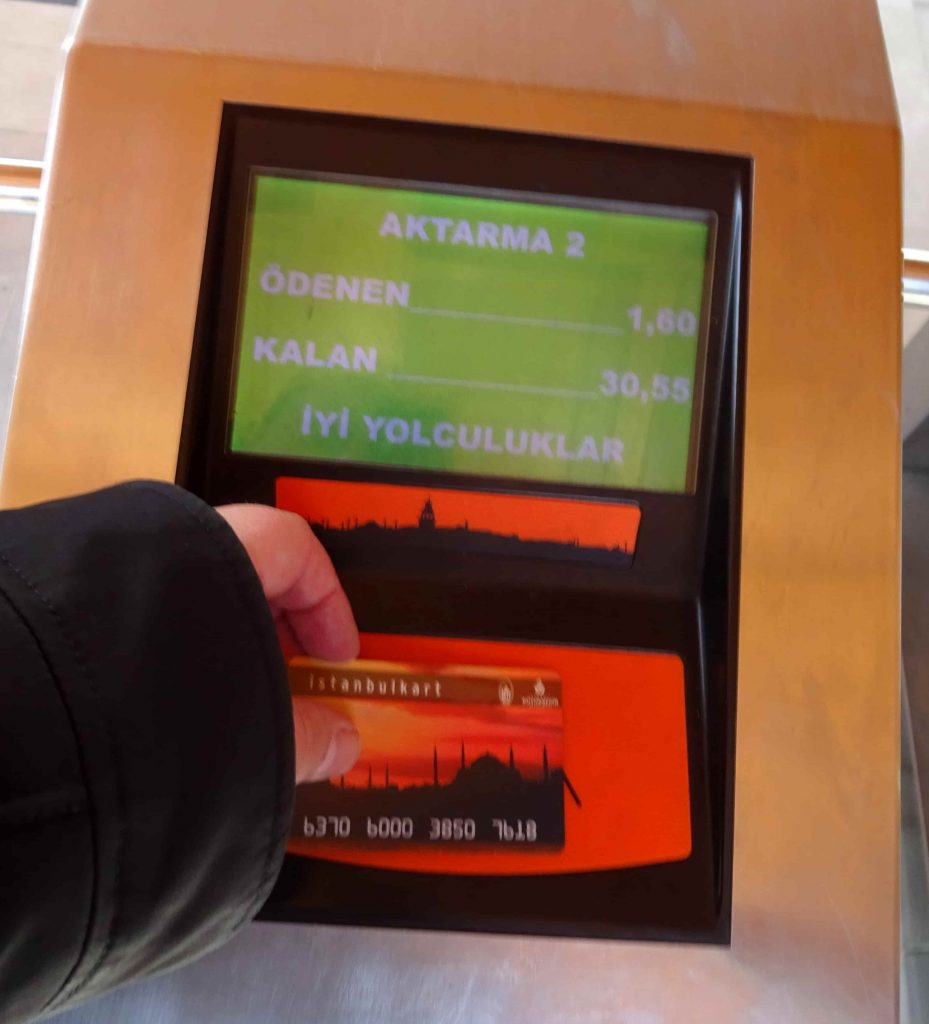 If you are planning on using public transport in Istanbul, you should download the Metro application. It will notify you of the duration of your journey as well as the estimated time of arrival of your train. For buses, the best application you can download is Moovit. The application will update you regarding the bus schedules as well as any changes if there are any.
It is best to get IstanbulKart if you are planning to use public transport. It is an all-in-one card that allows access to all major forms of public transport. Each ride costs 2.60TL, which would otherwise cost you 5TL if you purchase a ticket instead. Do not worry about the validity of your IstanbulKart as they do not have an expiration date. You can use them again whenever you visit Istanbul next but just recharging money.
There are some etiquettes of traveling in public transport in Istanbul. Firstly, the elderly, handicapped, and pregnant women are given top priority. So if you are occupying a seat, it would be frowned upon if you don't give it up. You should also clear the way for incoming passengers and wait for passengers to come out before you can go inside the mode of transport.