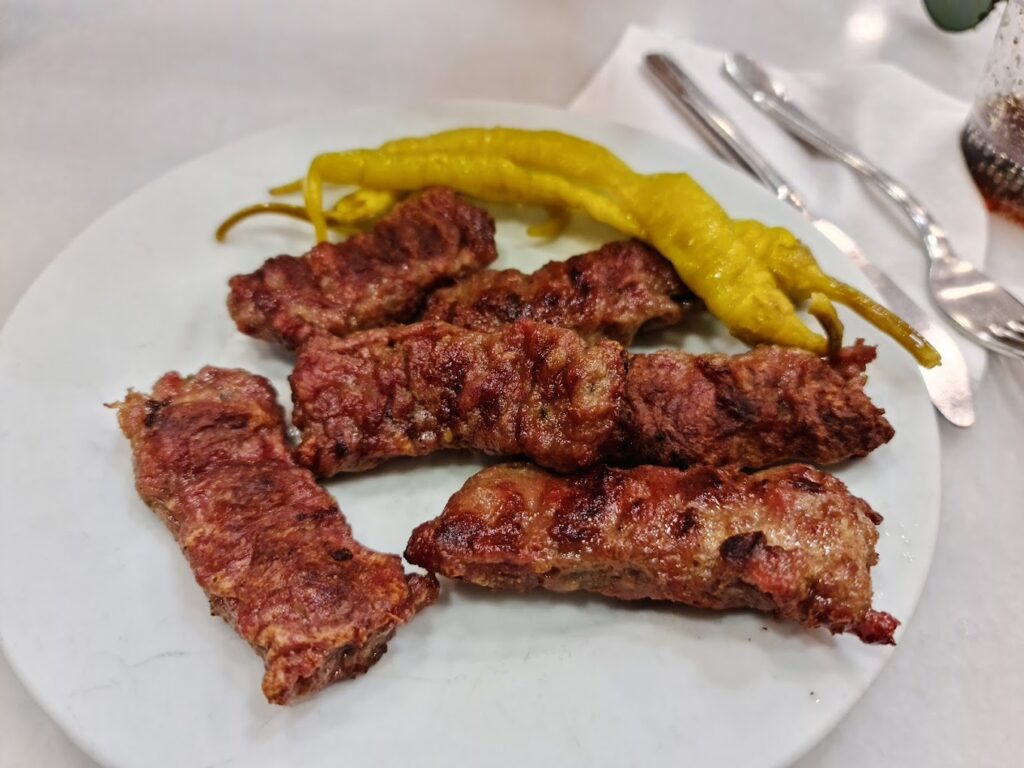 Tarihi Sultanahmet Koftecisi Selim usta, located in Istanbul, is a popular spot for those seeking the authentic taste of Turkish lamb kofte and local dishes. Upon entering, you'll be greeted by the enticing aroma of perfectly seasoned lamb kofte, setting the stage for a delicious meal.
The menu offers a variety of options, including lentil soup, baked rice pudding, and bean salad, in addition to their renowned kofte. The prices are reasonable considering the quality of the food and the restaurant's prime location.
The venue has three floors of seating, providing a cozy and intimate dining experience. The rustic decor and historical atmosphere transport you back in time, adding to the overall ambiance. The staff is friendly, attentive, and efficient, ensuring a smooth and enjoyable dining experience. It's important to note that the restaurant only accepts cash payments, so be prepared.
In conclusion, Tarihi Sultanahmet Koftecisi Selim usta is a must-visit for those looking to experience the rich flavors of Istanbul's culinary scene. From the mouthwatering lamb kofte to the comforting lentil soup, this restaurant has earned its reputation over the years. If you're in the area, don't miss the opportunity to see for yourself why Tarihi Sultanahmet Koftecisi Selim usta remains a beloved dining destination.
Divan Yolu Cd. No 12 Fatih Istanbul Phone: 0 212 513 64 68