Embark on a gastronomic journey to discover Istanbul's best kofta restaurants, each with its unique interpretation of this classic dish.
Best Kofta Restaurants in Istanbul
1) Tarihi Sultanahmet Köftecisi Selim Usta – Best köfte in Istanbul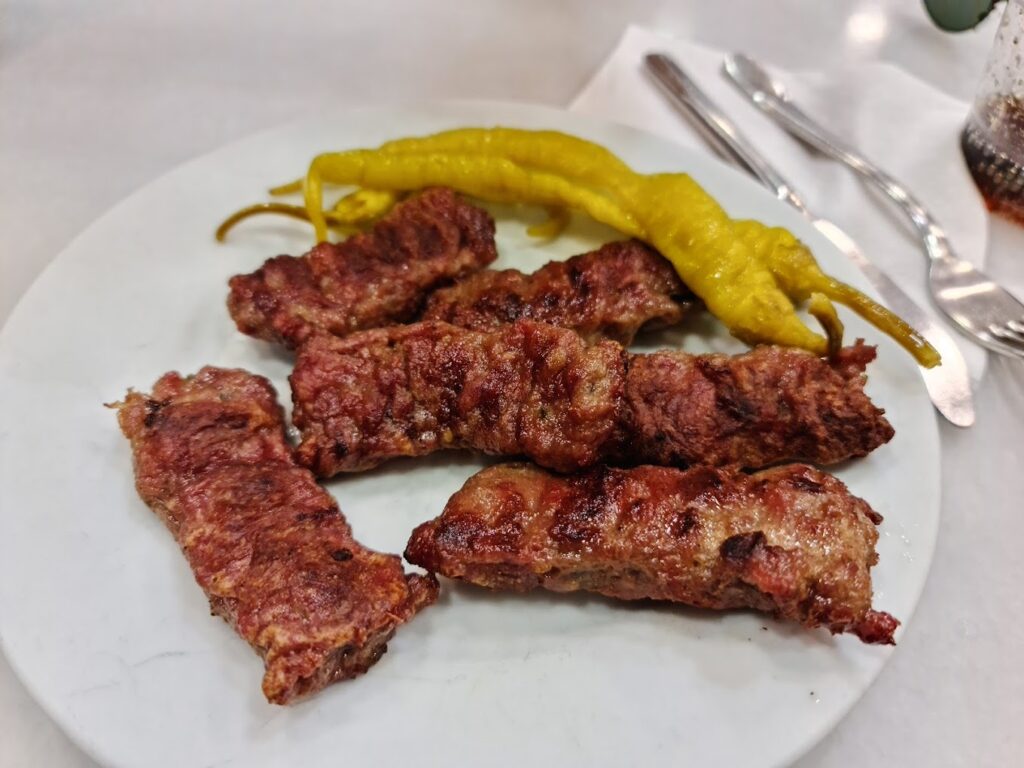 Located in the historical Sultanahmet district, this eatery is often referred to as a living legend among Istanbul's kofta restaurants. With a legacy that spans more than a century since 1920, Tarihi Sultanahmet Köftecisi Selim Usta has established itself as a culinary institution where kofta is revered.
The ambiance here is traditionally Turkish, with a cozy and inviting atmosphere that welcomes visitors with its unique blend of old-world charm and warm hospitality. The restaurant's decor, with simple yet tastefully done interiors, reminds visitors of the old-world charm of Istanbul.
The real star of the show is their kofta, a culmination of years of culinary mastery, resulting in a perfectly spiced, impeccably grilled, juicy meatball that not only satisfies your hunger but also offers a unique cultural experience. Their menu also includes delicious traditional desserts like baklava and Turkish tea, making it a perfect stop for a complete Turkish meal.
2) AKO Adapazarı Islama Köfte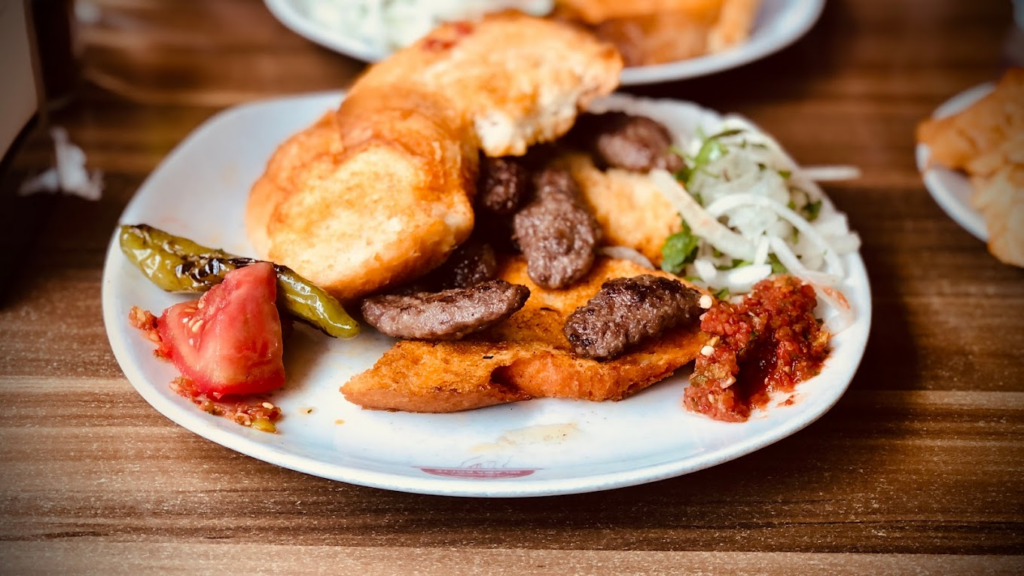 Next on our list is AKO Adapazarı Islama Köfte, located in the vibrant district of Şişli. Renowned for its boiled Islama kofta, this place introduces a variant of kofta that breaks away from the traditional grilling method but maintains the rich, succulent flavors associated with the dish.
The interior design of the restaurant is modern and sleek, yet with a touch of traditional Turkish elements, making it a comfortable setting for any meal. Not only does it serve mouthwatering koftas, but it also provides a range of other traditional dishes and desserts, making the dining experience all the more satisfying.
The boiled Islama kofta here is a must-try. The meat is delicately flavored, so tender it falls apart, providing a sensory experience that leaves you yearning for more.
3) Meşhur Filibe Köftecisi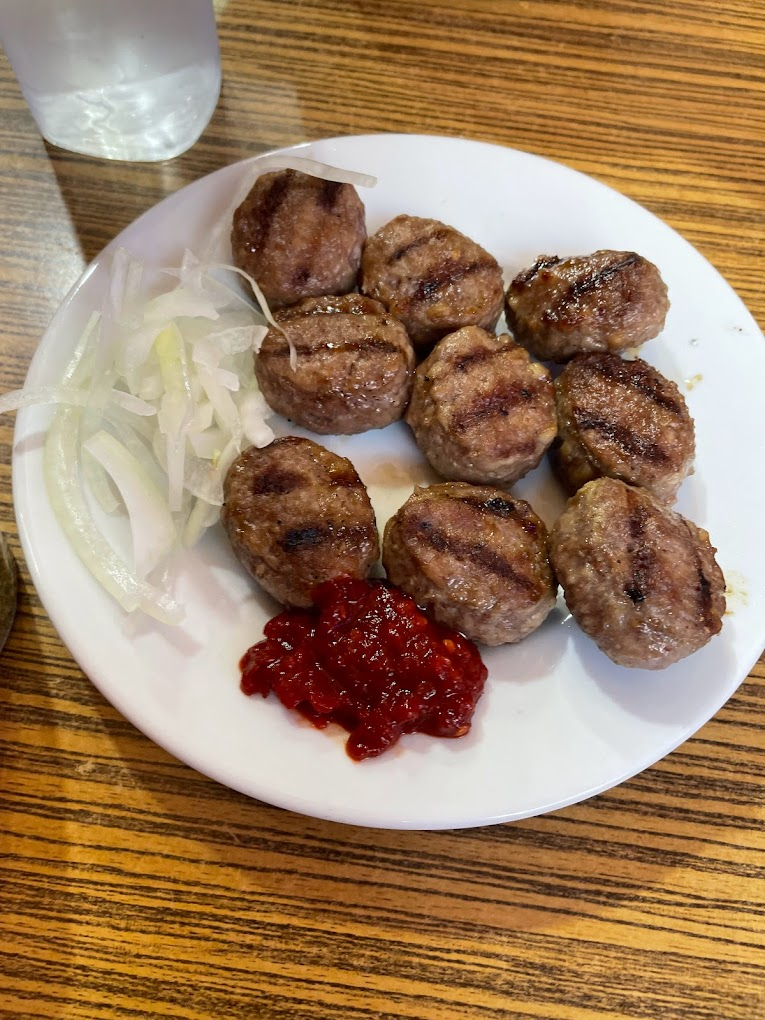 Located in the historic Sirkeci district, Meşhur Filibe Köftecisi is a kofta paradise that takes the dish to a whole new level. This eatery, adorned with vintage photos and classic Turkish decor, provides a relaxing atmosphere that complements the mouthwatering food perfectly.
Here, the koftas stand out for their flavor profiles. A special blend of spices and high-quality meat make for a juicy, tender meatball that practically melts in your mouth. The enticing aroma and the perfect balance of flavors make it a culinary experience that's hard to forget.
4) Namlı Rumeli Köftecisi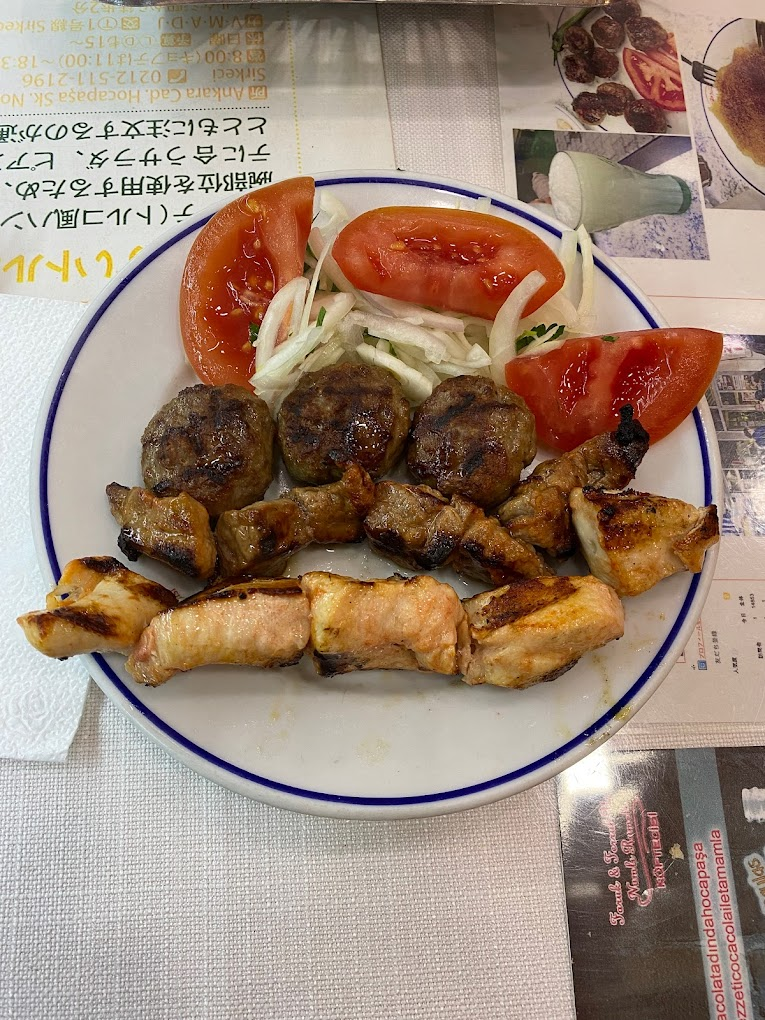 In the bustling neighborhood of Beyoğlu, Namlı Rumeli Köftecisi has carved a niche for itself in Istanbul's food scene. The koftas, made from top-quality meat and an exceptional blend of spices, are a testament to the restaurant's commitment to maintaining high standards in its offerings.
Walking into the restaurant, you're greeted by an atmosphere that marries tradition with modernity. The clean and well-lit space offers a pleasant dining experience, which is further elevated by the courteous staff and the speedy service.
Besides the melt-in-your-mouth kofta, the restaurant's menu also includes a range of other delicious dishes. The piyaz, a traditional bean salad, and the mouthwatering baklava are favorites among the regulars.
5) Fatih Köfte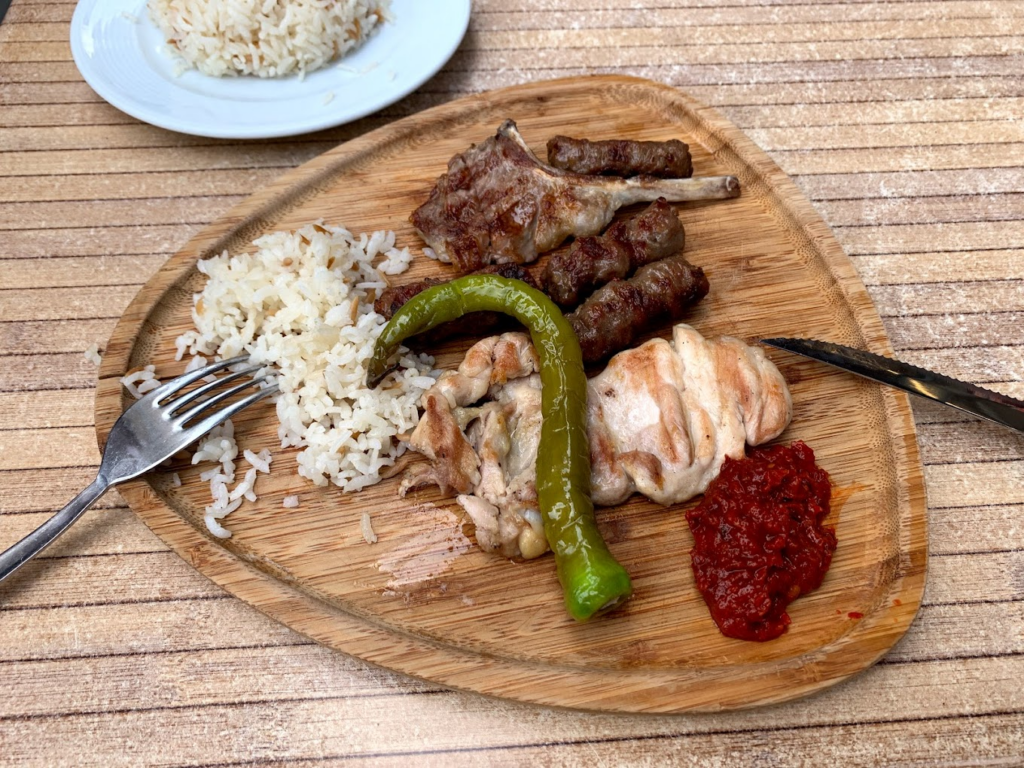 Situated in the heart of the Fatih district, this restaurant offers an exceptional kofta experience. The well-seasoned, succulent koftas, made from high-quality meat, are worth a try for anyone seeking a taste of authentic Turkish cuisine.
Fatih Köfte's ambiance reflects the simplicity and the rich heritage of Turkish culture. Traditional Turkish lanterns adorn the restaurant, casting a warm glow that creates a cozy atmosphere.
Their menu boasts a variety of authentic dishes. The kofta is served with traditional side dishes, including flavorful rice pilaf and a salad of fresh, crunchy vegetables, providing a well-rounded meal that is as pleasing to the eye as it is to the palate.
6) Pehlivan Köfte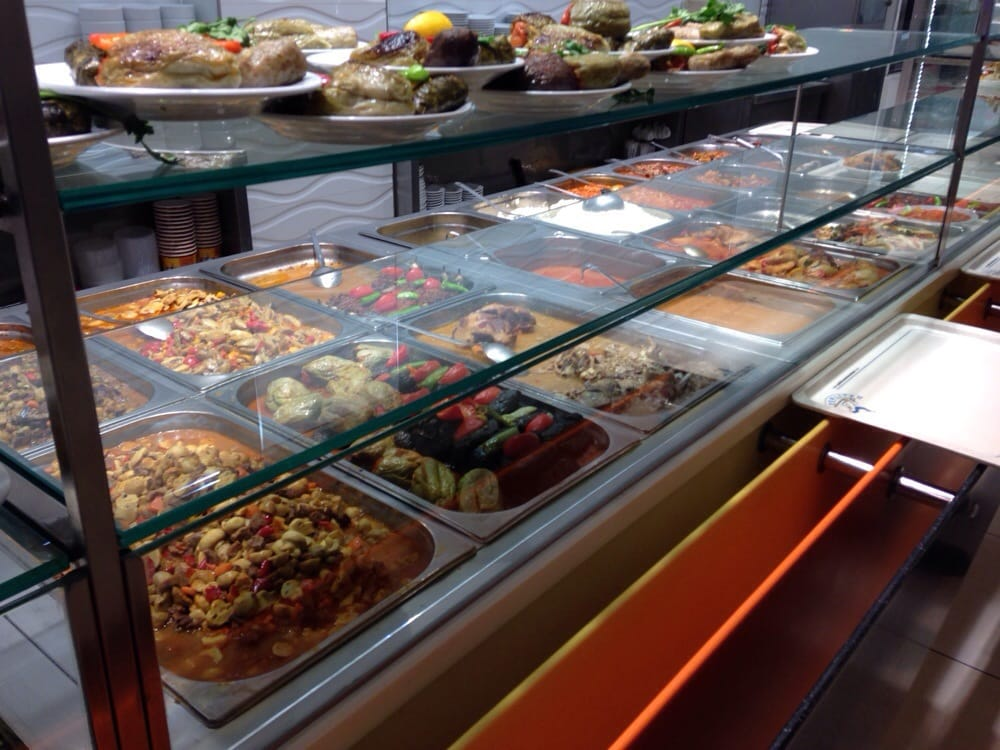 This restaurant in Beyoğlu stands out as a favorite among kofta enthusiasts. Pehlivan Köfte is known for its mouthwatering koftas, made with a fine selection of meat and a unique combination of spices, resulting in a dish that's full of flavor and incredibly tender.
The atmosphere in Pehlivan Köfte echoes the warmth and hospitality that is synonymous with Turkish culture. The traditional decor and friendly staff make the dining experience truly enjoyable.
While the kofta is the star of the show, the restaurant's menu also includes other traditional dishes. Don't miss out on trying their lentil soup, which is a hearty and flavorful starter that perfectly complements the kofta.
7) Develi Kebap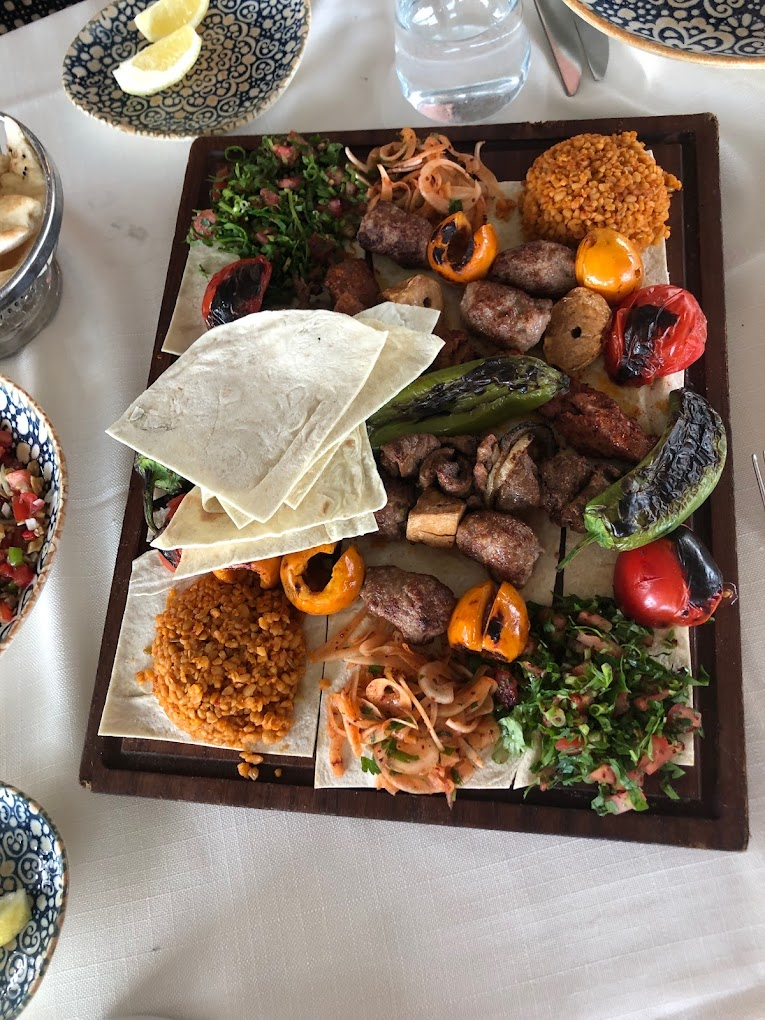 Develi Kebap, located in Samatya, has a long-standing reputation for serving up some of the best koftas in Istanbul. Their koftas, seasoned with an outstanding blend of spices and prepared with high-quality meat, offer a dining experience that tantalizes the taste buds.
The restaurant is housed in a beautifully restored historic building, exuding an old-world charm that adds to the dining experience. The interiors are elegantly designed with a touch of traditional Turkish elements that speak of its rich heritage.
Their extensive menu offers a wide array of dishes, but the koftas are a must-try. Perfectly spiced and tender, they pair well with the restaurant's selection of traditional Turkish sides and a glass of ayran, a refreshing yogurt-based drink.
8) Old Ottoman Cafe & Restaurant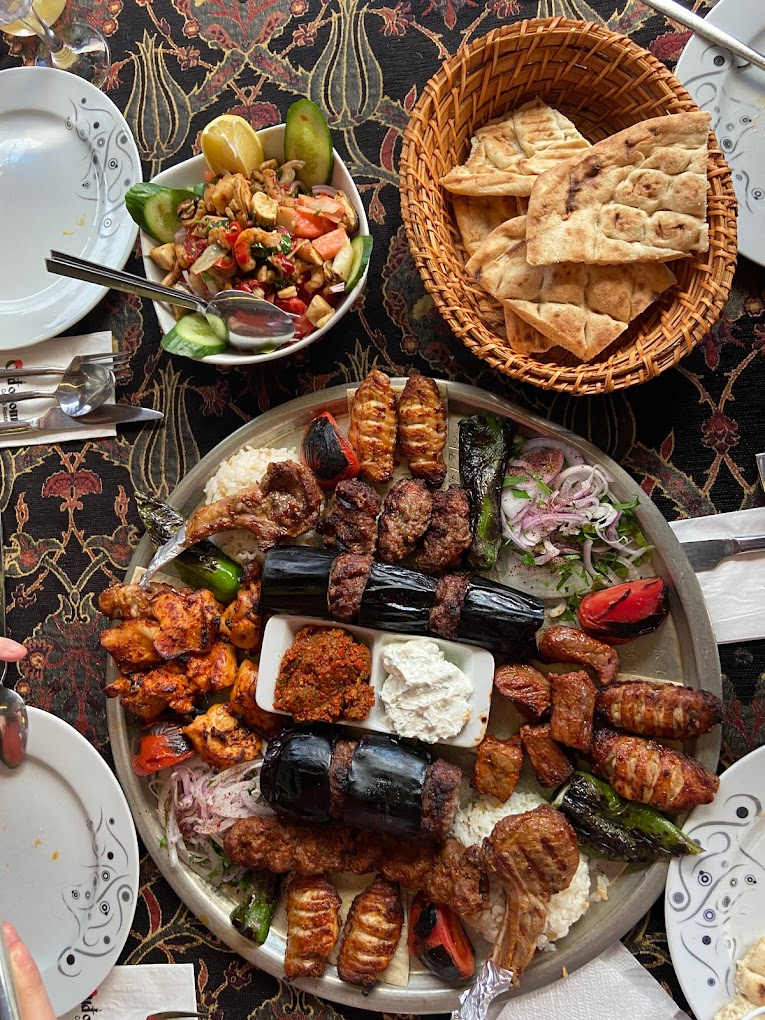 In the heart of Istanbul's Sultanahmet district, you'll find the Old Ottoman Cafe & Restaurant. The koftas here are not just about taste—they're about a journey back in time to the Ottoman era. High-quality meat, special spices, and an age-old recipe combine to make a kofta that's simply irresistible.
The restaurant, housed in a historic Ottoman house, transports you back in time with its traditional decor, wooden furniture, and soulful Turkish music playing softly in the background. The ambiance truly complements the food, offering an all-encompassing cultural experience.
The menu is a treasure trove of Turkish delicacies. However, the kofta, with its tender texture and rich flavors, is the crown jewel. Paired with a selection of traditional Turkish sides and desserts, it offers a culinary experience that is deeply satisfying and memorable.
9) Beyti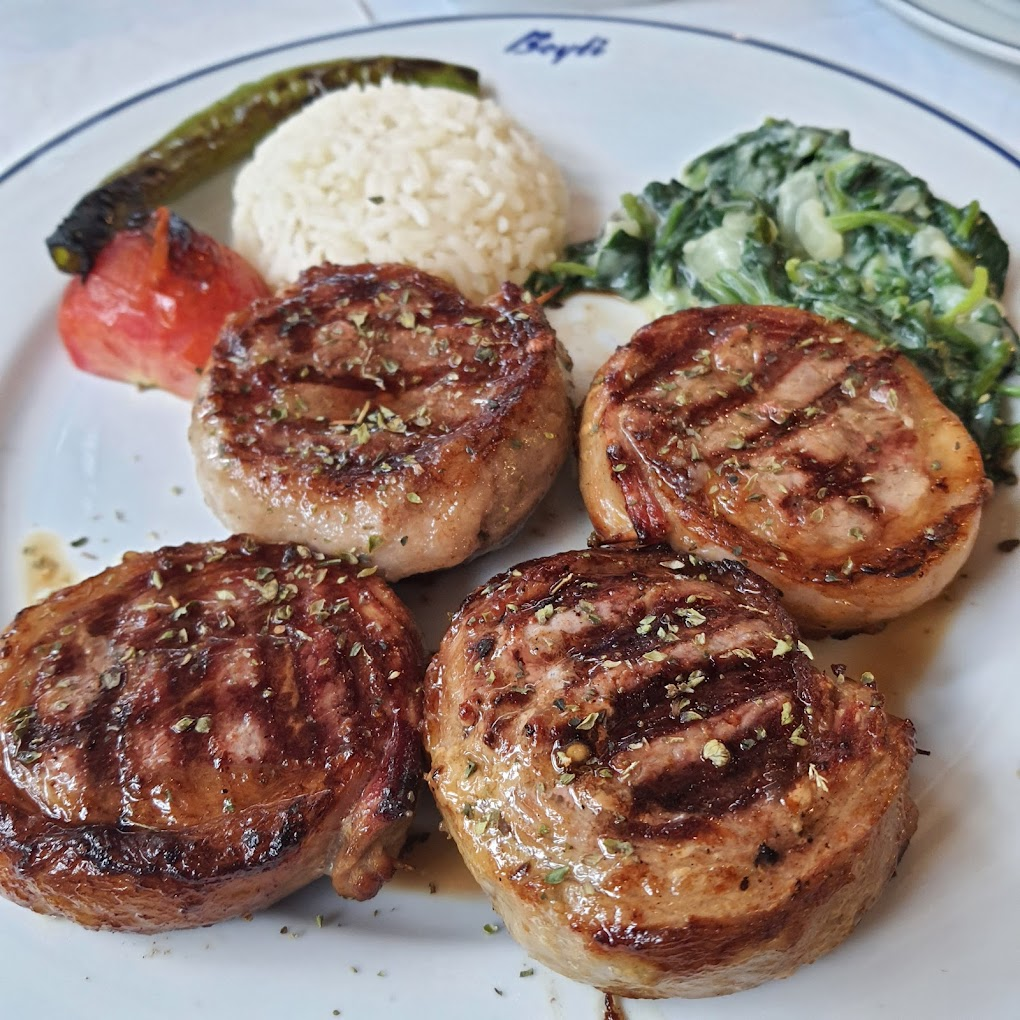 Beyti, located in Florya, is a must-visit for anyone looking for a unique kofta experience. Known for its delectable Beyti kebab—a type of kofta wrapped in lavash bread and served with yogurt—this restaurant has something for every food enthusiast.
The decor and atmosphere of the restaurant resonate with its long-standing history and reputation. Elegantly designed with Ottoman-inspired interiors, the restaurant offers a dining experience that's equally luxurious and comfortable.
The menu at Beyti is a testament to its focus on quality and authenticity. The Beyti kebab stands out, with its tender meat packed with flavors, wrapped in soft lavash bread, and served with a creamy yogurt sauce. The restaurant's extensive menu also includes other classic Turkish dishes, providing a wide range of options for the discerning palate.