Top 2 Edirne day trips we recommend:
#1 Best Overall: Edirne Day Trip from Istanbul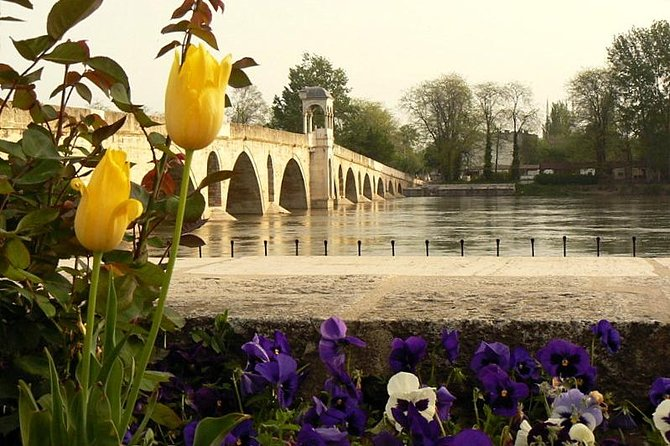 Embark on a captivating day-long expedition from Istanbul to Edirne, a city rich in history and culture. Founded in 125 AD by the Roman Emperor Hadrian and once the heart of the Ottoman Empire, Edirne is a pivotal crossroads between Europe and the East. During this immersive tour, you will delve into the architectural marvels of Eski Cami (Old Mosque), Üç Serefeli Cami, and Selimiye Mosque, a breathtaking piece crafted by Sinan. Alongside these, you'll explore the historical Selimiye Arastası and Ali Paşa Covered Bazaar, perfect for those with a penchant for shopping. Not to forget, the Beyazıt Külliyesi with its Medical Museum, an innovative healthcare center from times past. With a knowledgeable guide by your side, lunch included, and the convenience of hotel pickup and drop-off in Istanbul, this tour is designed to ensure an unforgettable experience.
Why Join This Tour?
Historical Significance: This tour offers a unique opportunity to delve into the rich history of Edirne. As the former capital of the Ottoman Empire, this city has many stories to tell, offering a captivating journey through time.
Architectural Marvels: The city boasts awe-inspiring architectural designs. With visits to key mosques such as Eski Cami, Üç Serefeli Cami, and Selimiye Mosque, this tour is an architectural enthusiast's dream come true.
Traditional Turkish Markets: The tour includes shopping time at the Selimiye Arastası and Ali Paşa Covered Bazaar. These traditional Turkish markets are a paradise for shopaholics and souvenir hunters.
Innovative Medical Museum: Explore Beyazıt Külliyesi's Medical Museum, which showcases the pioneering healthcare methods of the past. This is a unique opportunity for those interested in medical history and innovation.
Inclusive and Seamless Experience: The tour takes care of all logistics, including hotel pickup, drop-off, and a delicious lunch. This guarantees a smooth, hassle-free experience, allowing you to focus on the sights and sounds of Edirne.
Guided Exploration: With the help of a knowledgeable guide, you will gain deep insights into Turkish culture and history. The guide's expertise will enrich your understanding of the landmarks and enhance the overall tour experience.
This Edirne full-day trip from Istanbul offers an exquisite blend of history, architecture, and culture. It is a splendid opportunity for travelers to journey back in time to the Ottoman era, exploring historical landmarks, marveling at architectural wonders, and indulging in traditional Turkish shopping.
#2 Best Private: Edirne Day Tour from Istanbul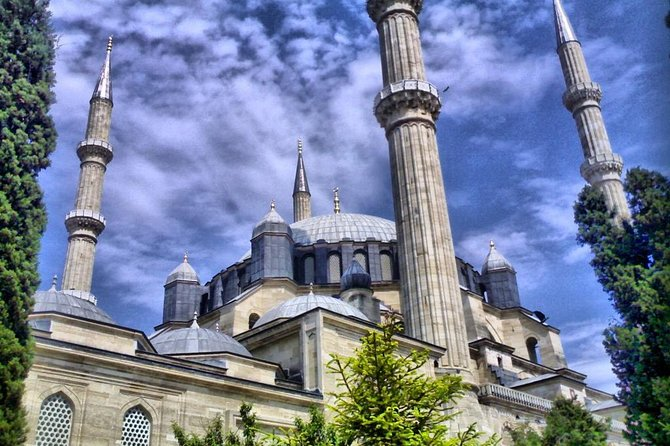 Experience the grandeur of Edirne, formerly known as Adrianople, on this exclusive private full-day tour from Istanbul. Edirne, a city conquered by the Ottoman Empire in the 14th century, is a treasure trove of historical landmarks that echo the echoes of ancient times. This tour allows you to discover Edirne's majestic mosques, including the UNESCO World Heritage-listed Selimiye Mosque, without the need for maps or rental cars. You'll have the chance to shop for unique souvenirs at the iconic Grand Bazaar, immersing yourself in the city's vibrant local culture. With entry fees pre-arranged and a delightful lunch provided, this tour promises a seamless and fulfilling adventure. Furthermore, private transport ensures convenient pick-up and return from your hotel or cruise ship, making this experience even more comfortable and hassle-free.
Why Join this Tour?
Historic Exploration: Navigate through Edirne's rich history, a city known for its remarkable buildings that span different eras.
UNESCO World Heritage Site: Visit the world-renowned Selimiye Mosque, a UNESCO World Heritage site and an architectural masterpiece.
Authentic Shopping Experience: Delve into the bustling Grand Bazaar and bring home unique souvenirs that capture the essence of Turkish culture.
Effortless Experience: With all entry fees covered, free lunch provided, and private transport arranged, your journey is entirely hassle-free.
Insightful Guidance: Listen to your guide's enlightening narrative about the history of Edirne and its architectural gems.
Privacy and Comfort: As a private tour, enjoy a personalized experience that caters to your pace and interests.
Whether you're marveling at the grandeur of the UNESCO-listed Selimiye Mosque or shopping at the vibrant Grand Bazaar, each moment is curated to ensure maximum enjoyment and learning. A journey through Edirne is more than just a tour; it's a voyage through time, inviting you to witness the unfolding of history and immerse yourself in the richness of Turkish culture. This experience is indeed an unmissable opportunity for every discerning traveler.