Top 3 sightseeing tours we recommend:
#1 Istanbul Shore Excursion: Istanbul in One Day Sightseeing Tour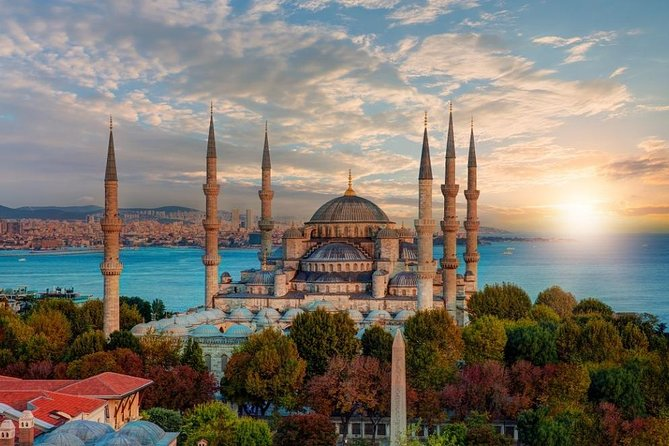 Discover the captivating city of Istanbul in just one day with our Istanbul Shore Excursion: Istanbul in One Day Sightseeing Tour. This comprehensive tour is specially designed for cruise ship passengers who have limited time but still want to experience the highlights of this vibrant city. With an expert guide leading the way, you'll explore the most iconic landmarks, delve into the rich history, immerse yourself in the vibrant culture, and savor the flavors of Istanbul.
Why Join this Tour?
Expert Guide: The tour is led by an expert guide with in-depth knowledge of Istanbul's history, culture, and landmarks. They will provide fascinating insights, historical anecdotes and answer any questions you may have, ensuring a rich and informative experience.
Convenient Shore Excursion: As a shore excursion, this tour is designed specifically for cruise ship passengers, allowing you to make the most of your limited time in Istanbul. We provide convenient transportation to and from the cruise port, ensuring a hassle-free experience.
Iconic Landmarks: This tour covers Istanbul's most famous landmarks, including the majestic Hagia Sophia, the stunning Blue Mosque, the historic Topkapi Palace, the bustling Grand Bazaar, and the vibrant Spice Market. You'll witness the architectural wonders, cultural treasures, and vibrant atmosphere that make Istanbul truly unique.
Cultural Immersion: Istanbul is a melting pot of cultures, and this tour offers a chance to immerse yourself in its vibrant atmosphere. From exploring the local markets and bazaars to tasting traditional Turkish cuisine, you'll glimpse the city's rich cultural heritage.
Time-Efficient: With limited time on a shore excursion, efficiency is key. This tour is designed to minimize travel time and maximize your sightseeing opportunities, ensuring you see as much as possible within the given timeframe.
This convenient shore excursion is tailored for cruise ship passengers, offering a comprehensive itinerary that covers all the must-see attractions in Istanbul. Don't miss the opportunity to make the most of your limited time and create unforgettable memories in this enchanting city.
#2 Best Bosphorus Sightseeing Cruise: Istanbul City Tour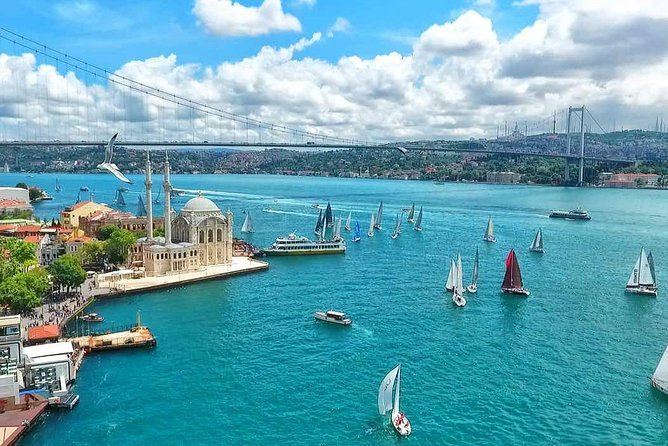 Here is the best of Istanbul with the Istanbul City Tour and a breathtaking Bosphorus Strait Sightseeing Cruise. Immerse yourself in this captivating city's rich history, vibrant culture, and stunning beauty. After exploring the city's highlights, you'll embark on a leisurely cruise along the legendary Bosphorus Strait, where Europe and Asia meet, offering panoramic views of Istanbul's stunning skyline and majestic waterfront palaces. This comprehensive tour ensures you don't miss any of the city's must-see attractions while enjoying the picturesque beauty of the Bosphorus.
Why Join this Tour?
Uncover Istanbul's rich history: Explore the city's renowned historical sites, such as the iconic Hagia Sophia, Blue Mosque, and Topkapi Palace, and learn about their significance from our knowledgeable guides.
Discover diverse cultures: Istanbul is a vibrant melting pot of cultures where the East meets the West. Experience the fusion of Ottoman, Byzantine, and Roman influences in the city's architecture, art, and traditions.
Enjoy panoramic views: Cruise along the Bosphorus Strait, marveling at Istanbul's skyline dotted with minarets, domes, and modern skyscrapers. Capture stunning photos of the waterfront palaces and picturesque neighborhoods lining the strait.
Witness the Bosphorus Bridge: Admire the engineering marvel of the Bosphorus Bridge, connecting the European and Asian sides of Istanbul. This iconic suspension bridge is a symbol of Istanbul's unique geographical location.
Immerse in local life: Wander through the bustling streets of Istanbul, visit vibrant markets, and soak up the lively atmosphere. Taste delicious Turkish cuisine and experience the city's vibrant street life.
Expert guidance: The experienced guides provide captivating commentary, historical context, and interesting anecdotes throughout the tour, enhancing your understanding and appreciation of Istanbul's heritage.
From iconic landmarks to breathtaking views, this tour offers a comprehensive experience that ensures you won't miss any of Istanbul's highlights. Immerse yourself in the vibrant culture, explore historical treasures, and witness the unique fusion of East and West. Let the expert guides lead you through this unforgettable journey, creating memories that will last a lifetime. Join us and let Istanbul's magic unfold before your eyes.
#3 Stepping Back in Time: A Voyage Through Istanbul's Historic Heart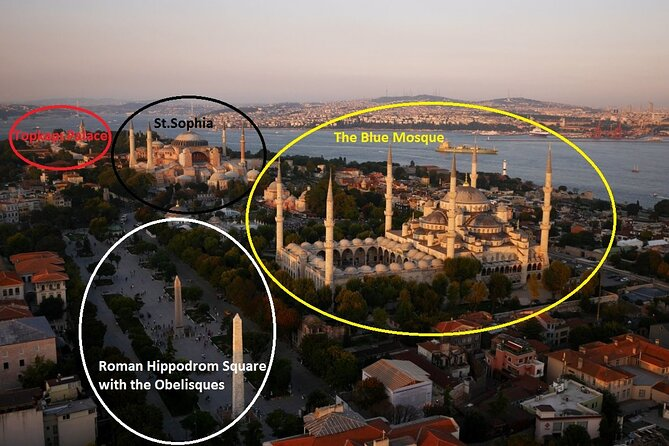 The Istanbul Old City Sightseeing Tour is a captivating journey that takes you back to explore the rich history, cultural heritage, and stunning architecture of Istanbul's Old City. This comprehensive tour perfectly blends iconic landmarks, hidden gems, and local insights, ensuring an unforgettable experience for every visitor.
As you embark on this immersive adventure, you will discover the grandeur of Istanbul's historical sites, feel the vibrant energy of its bustling streets, and delve into the fascinating stories that have shaped the city over centuries. This tour showcases the essence of Istanbul's Old City, from majestic palaces to magnificent mosques, from ancient ruins to lively bazaars.
Why Join this Tour?
Expertly Guided: Benefit from the expertise of knowledgeable guides who will share captivating stories, historical facts, and local insights, bringing each location to life.
Iconic Landmarks: Visit world-famous landmarks such as the Hagia Sophia, Topkapi Palace, Blue Mosque, and the Grand Bazaar, immersing yourself in the architectural marvels and rich history of Istanbul.
Cultural Immersion: Experience the vibrant culture of Istanbul firsthand as you explore local neighborhoods, interact with friendly locals, and savor authentic Turkish cuisine.
Hidden Gems: Discover hidden gems off the beaten path, uncovering lesser-known sites, charming alleys, and picturesque corners that only locals know about.
Seamless Transportation: Enjoy comfortable transportation throughout the tour, allowing you to maximize your time and visit multiple sites efficiently.
Time Efficiency: This comprehensive tour covers the highlights of Istanbul's Old City in a well-organized itinerary, ensuring you make the most of your limited time there.
The Historic Istanbul Exploration Tour is a remarkable chance to delve into Istanbul's deep-rooted history and dynamic culture. Comprised of experienced guides, renowned landmarks, secret treasures, and smooth logistics, this tour guarantees a memory to treasure forever. Be you a passionate history buff, a devotee of diverse cultures, or simply someone desiring to be enchanted by the charm of Istanbul, participating in this tour will enable you to grasp the real spirit of this splendid city. Embark on this adventure and build everlasting memories while discovering the captivating marvels of Istanbul's Historic Core.
#4 Best Private: Half-Day Sightseeing in Istanbul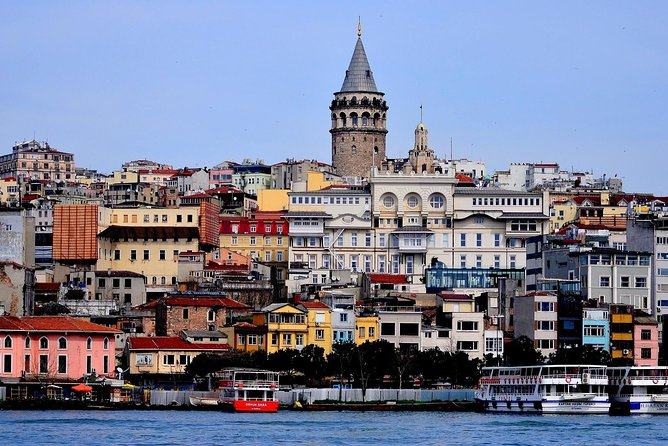 Explore the enchanting city of Istanbul on a captivating half-day sightseeing tour. This private excursion immerses you in the vibrant history, cultural heritage, and architectural marvels that define this mesmerizing destination. With a knowledgeable local guide, you'll embark on a personalized journey through the highlights of Istanbul, uncovering its rich tapestry of Byzantine, Ottoman, and contemporary influences. From iconic landmarks to hidden gems, this tour offers a comprehensive glimpse into the heart and soul of Istanbul.
Why Join this Tour?
Personalized Experience: Benefit from the undivided attention of your private guide, who will tailor the tour to your interests, ensuring an intimate and personalized experience throughout.
Efficient Time Management: With a half-day duration, this tour lets you make the most of your limited time in Istanbul, enabling you to see the city's top attractions efficiently.
Expert Local Insight: Gain in-depth knowledge about the history, culture, and significance of each site from your knowledgeable guide, who will provide fascinating anecdotes and insider information.
Iconic Landmarks: Visit Istanbul's iconic landmarks, such as the Hagia Sophia, Blue Mosque, Topkapi Palace, and Grand Bazaar, allowing you to witness the grandeur and architectural splendor of the city.
Hassle-Free Experience: Enjoy the convenience of a private tour, where transportation, tickets, and logistics are taken care of, allowing you to relax and fully immerse yourself in the sights and sounds of Istanbul.
By joining this tour, you'll create lasting memories as you delve into Istanbul's mesmerizing history, architectural wonders, and rich cultural tapestry. Don't miss the chance to discover the soul of this enchanting city in just a few hours, leaving you inspired and yearning to return for more.
#5 İstanbul Culture Quest: Embrace the Vibrant Pulse of History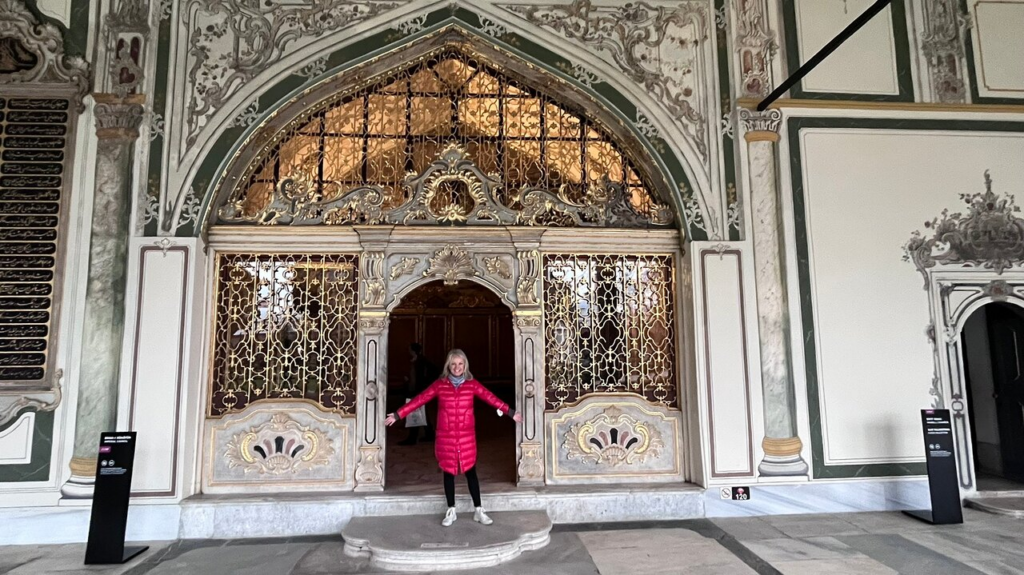 The Istanbul Sightseeing Culture Tour offers a captivating journey through the rich history, vibrant culture, and breathtaking beauty of Istanbul. This carefully crafted tour allows participants to explore the city's iconic landmarks, immerse themselves in its diverse traditions, and experience the warmth of Turkish hospitality. This tour showcases the best of Istanbul's past and present, from the Old City's ancient wonders to the bustling streets' modern delights.
Why Join this Tour?
Unveil Istanbul's Heritage: Delve into the ancient wonders of Istanbul's Old City, including the awe-inspiring Hagia Sophia, the magnificent Blue Mosque, and the grand Topkapi Palace.
Discover Vibrant Neighborhoods: Wander through the narrow, winding streets of neighborhoods like Sultanahmet and Beyoglu, where the vibrant local culture comes to life through colorful markets, traditional cafes, and street art.
Cruise Along the Bosphorus: Embark on a scenic cruise along the legendary Bosphorus Strait, offering panoramic views of Istanbul's stunning skyline and the chance to witness the fusion of European and Asian influences.
Taste Culinary Delights: Indulge in Istanbul's tantalizing culinary scene, from savoring the aromatic flavors of Turkish tea and coffee to relishing in delicious street food and authentic Ottoman cuisine.
Experience Local Traditions: Enjoy Istanbul's rich cultural heritage by attending a traditional Turkish bath (hamam) experience or watching mesmerizing whirling, dervish performances.
Visit the Princes' Islands: Escape the city's hustle and bustle and take a relaxing ferry ride to the Princes' Islands. In this serene archipelago, cars are replaced by horse-drawn carriages, allowing for peaceful exploration and stunning natural landscapes.
Joining the Istanbul Sightseeing Culture Tour promises an unforgettable experience that combines the wonders of Istanbul's historical sites, the enchantment of its vibrant neighborhoods, and the authenticity of its cultural traditions.
#6 Istanbul at Your Pace: The Freedom of the Hop-On, Hop-Off Skyview Tour
The Istanbul Open-Top Hop-on Hop-off Sightseeing Bus tour is a fantastic way to explore Istanbul's vibrant and culturally rich city. This tour offers a flexible and convenient way to discover the city's top attractions, allowing you to hop on and off while enjoying panoramic views from an open-top bus. With multiple routes covering key landmarks and informative audio commentary available in various languages, this tour ensures an immersive and educational experience for all.
Why Join this Tour?
Flexibility: The hop-on, hop-off feature allows you to customize your itinerary according to your preferences. You can spend more time at the places that interest you the most and skip those that don't align with your interests.
Comprehensive coverage: The tour covers multiple routes encompass Istanbul's iconic sights, including the historic Sultanahmet area, the bustling Taksim Square, the magnificent Hagia Sophia, the majestic Blue Mosque, the vibrant Grand Bazaar, and much more. You'll have the opportunity to see the city's highlights conveniently and efficiently.
Panoramic views: The open-top bus provides unobstructed views of Istanbul's stunning skyline, allowing you to capture breathtaking photos and soak in the city's beauty as you travel between attractions.
Informative audio commentary: The tour offers informative and engaging audio commentary in various languages, providing fascinating insights into the history, culture, and significance of each landmark you pass. You'll gain a deeper understanding of Istanbul's rich heritage as you explore the city.
Time-saving: By taking this tour, you'll save time navigating public transportation or figuring out directions. The bus stops are strategically located near major attractions, making it easy to hop off, explore, and hop back on when ready to move on to the next destination.
In conclusion, the Istanbul Open-Top Hop-on Hop-off Sightseeing Bus tour is an excellent choice for anyone exploring Istanbul's diverse attractions at their own pace. With its flexibility, comprehensive coverage, panoramic views, informative commentary, and time-saving convenience, this tour provides an exceptional and hassle-free way to experience the magic of Istanbul.