Alanya is a popular tourist destination known for its beautiful beaches, castles, and caves. The town offers a wide variety of delicious food, from traditional Turkish cuisine to innovative global fusion dishes. Whether you're looking for fresh seafood or fine dining, Alanya has something for everyone. Don't miss out on the authentic kebabs, flavorful mezes, and hearty Turkish breakfasts that the town has to offer.
12 Best Restaurants in Alanya
#1 Ravza Restaurant: Embark on a Palate-Pleasing Voyage of Authentic Turkish Delights!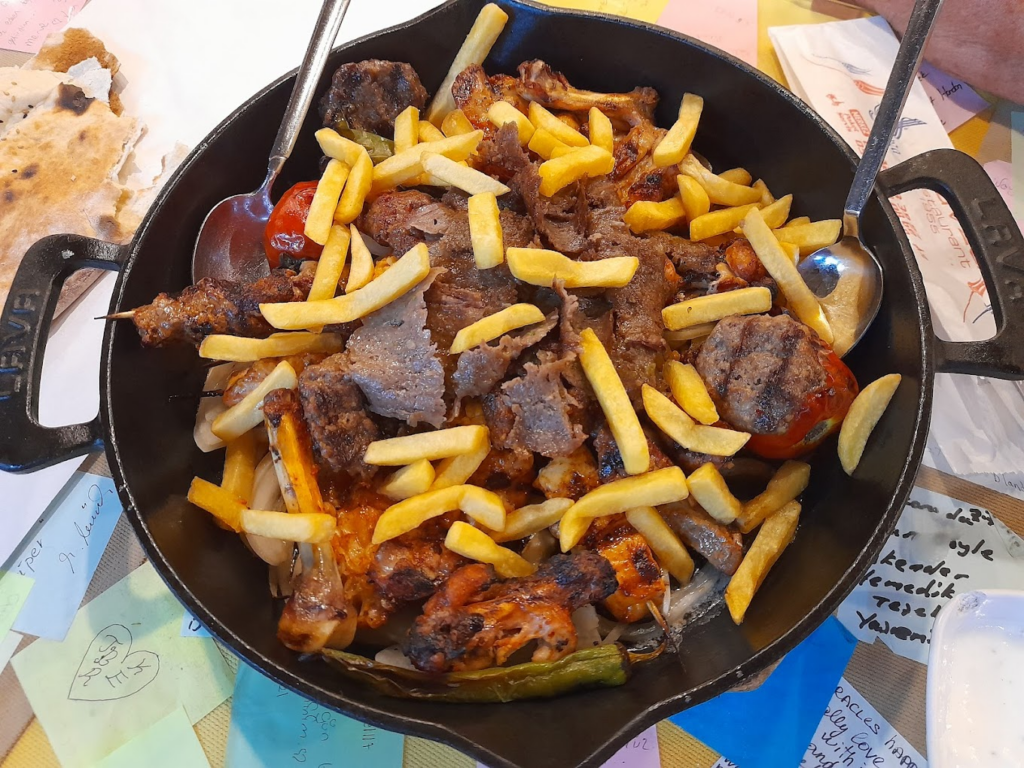 Ravza Restaurant is a family-owned business that serves both Mediterranean and Middle Eastern dishes. The restaurant has a relaxed and friendly environment which is decorated with Middle Eastern inspired design elements.
The menu at Ravza is based on traditional recipes passed down through generations. They strive to maintain the originality of Mediterranean and Middle Eastern cuisine in their food. You can find a variety of dishes on the menu such as mezze platters featuring hummus, baba ganoush, and stuffed grape leaves, along with a selection of kebabs. They aim to stay true to the traditional recipes of the cuisine they serve.
Address: no. 16 Carsi Mah. Zambak Sok., Alanya, Antalya, 07400, Turkey
#2 Mezze Grill Restaurant & Ocakbasi: Taste the Vibrant Dance of Fire and Spices!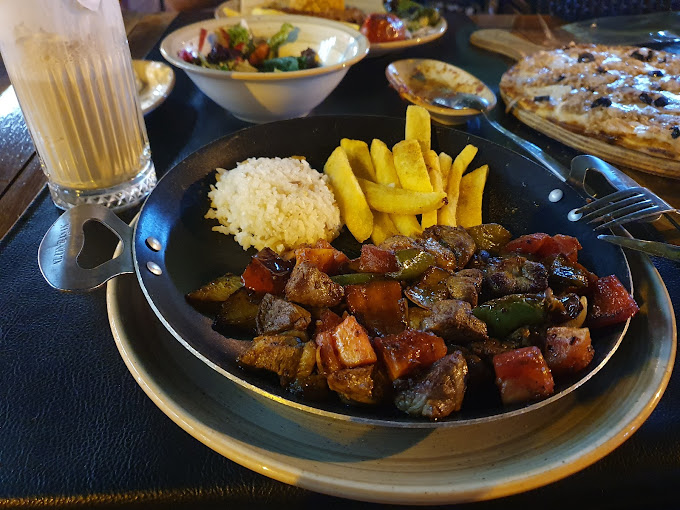 Mezze Grill Restaurant & Ocakbasi is a restaurant that serves a combination of Mediterranean and Turkish food. It's located in the city center and has become popular with both local people and tourists.
The primary goal at Mezze Grill is to provide customers with authentic, tasty dishes that represent the rich culinary traditions of Mediterranean and Turkish cuisine. The restaurant offers a wide variety of mezze, which are small, flavorful appetizers that diners typically share. The mezze dishes include an assortment of fresh vegetables, dips, cheeses, and grilled meats, allowing customers to sample many flavors in one meal.
Additionally, Mezze Grill specializes in its "Ocakbasi" section, which means "grill" in Turkish. This includes a variety of kebabs and grilled meats, all of which are cooked expertly over an open flame.
Address: Saray, Atatürk Blv. No:84, 07400 Alanya/Antalya, Türkiye
#3 İskele Sofrası Father and Son Place: Handing Down Flavors, Serving Up Traditions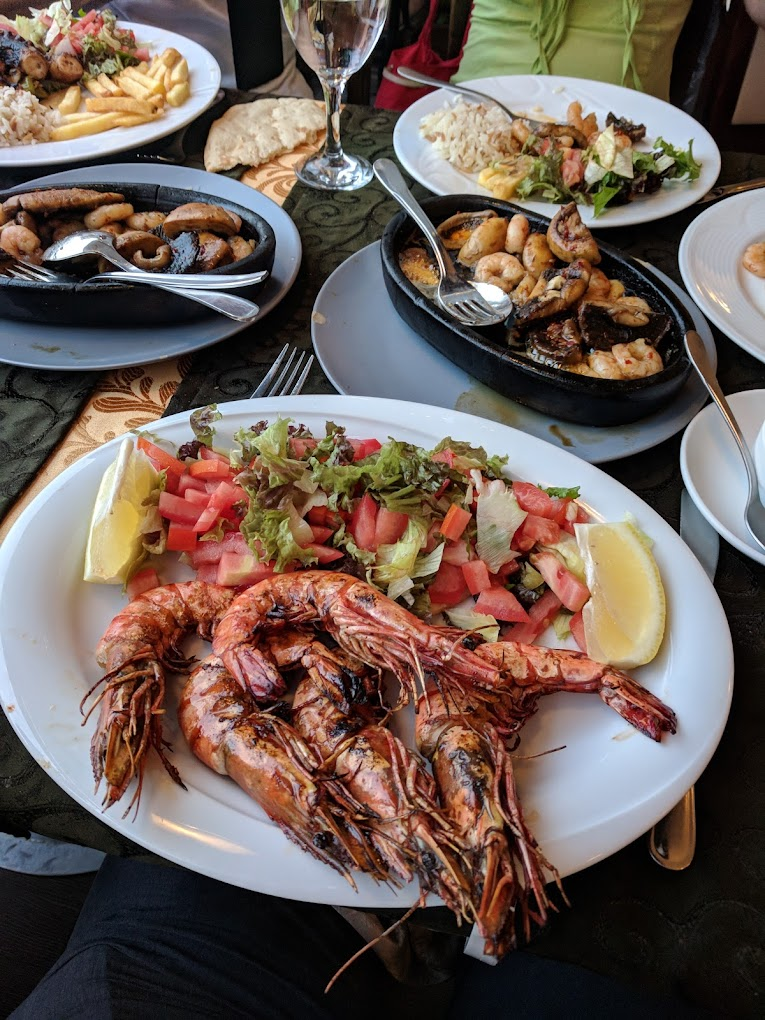 Family, tradition, and passion for food intertwine at İskele Sofrası Father and Son Place, where time-honored recipes are passed down through generations. This establishment extends beyond being a restaurant, serving as a symbol of heritage, where each dish has a story, a memory, and an age-old secret ingredient.
The warm familial atmosphere elevates the dining experience and ensures guests feel at home. From the moment one steps in, they are enveloped in a sense of nostalgia and comfort that echoes the essence of a family kitchen.
The menu is filled with traditional delicacies that have been perfected over time, ensuring guests can savor the best of age-old cooking techniques and flavors. İskele Sofrası Father and Son Place is a testament to the beauty of preserving and sharing culinary heritage.
Address: Çarşı, Tophane Cd., 07400 Alanya/Antalya, Türkiye
#4 Cozy Alanya: Comfort Food Meets Coastal Charm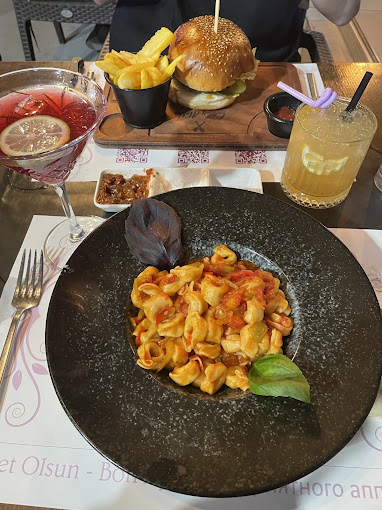 Cozy Alanya is a comfortable restaurant that serves Mediterranean food in a friendly and welcoming environment. The interior design combines modern and traditional elements, which contributes to its homely atmosphere.
The menu at Cozy Alanya features a variety of dishes from the Mediterranean region. Diners can enjoy a wide range of seafood options, including grilled fish and shrimp dishes, which are some of the highlights of the menu.
For those who prefer meat, the restaurant also provides a selection of grilled meats and kebabs. The food is made using high-quality ingredients and traditional recipes, which results in flavorful dishes. Vegetarians are also catered for, as the restaurant serves a variety of vegetarian dishes that feature the region's fresh produce. These include salads and vegetable stews, ensuring there is something for everyone.
Address: Çarşı, Damlataş Cd. No:51, 07400 Alanya/Antalya, Türkiye
#5 Mahperi Restaurant: Royal Flavors, Authentic Experience!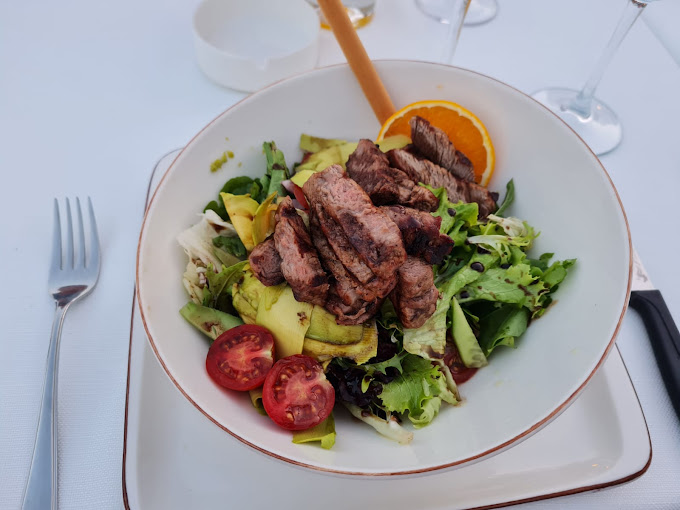 Established in 1947, Mahperi Restaurant is the oldest and a renowned dining establishment located in Alanya, Turkey.
The restaurant provides a diverse menu, reflecting a fusion of different culinary traditions. This includes Seafood, Mediterranean, European, International, and particularly Turkish cuisine. The menu variety caters to a wide range of tastes and preferences, offering something for everyone who dines there.
Known for its dedication to customer service, the staff at Mahperi Restaurant ensures that patrons receive a high standard of service as expected in the hospitality industry. This is evident in the restaurant's offer of a free pick-up service for its diners, demonstrating their commitment to the convenience and satisfaction of their customers.
Address: Çarşı, Rıhtım Cd. no:20, 07400 Alanya/Antalya, Türkiye
#6 Echt Hollands Bistro Floyd: True Dutch, Truly Delicious!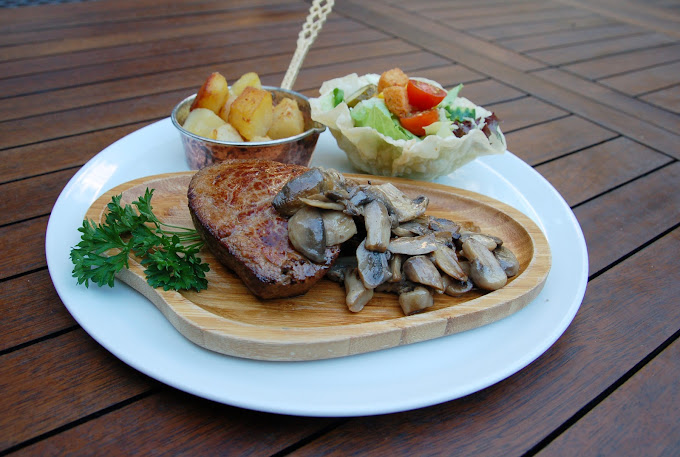 As indicated by its name, "Echt Hollands," the restaurant focuses on providing Dutch cuisine to its customers, although it also offers a variety of International and Turkish dishes. The interior follows a bistro-style layout, promoting a relaxed and comfortable atmosphere.
The menu at Echt Hollands Bistro Floyd reflects a variety of culinary styles. The kitchen staff, proficient in creating authentic Dutch dishes, allows customers to experience flavors typical of the Netherlands while being in Turkey. Noteworthy items include their homemade apple pie and their coffee.
Besides Dutch cuisine, the bistro also prepares Turkish and International dishes, adding to the range of food options available. Thus, Echt Hollands Bistro Floyd is not only a place to eat but also a locale where people can experience an assortment of food cultures.
Address: Çarşı, Damlataş Cd. No:19, 07400 Alanya/Antalya, Türkiye
#7 Merlot Restaurant Alanya: Exquisite Dining, Wine, and Memories!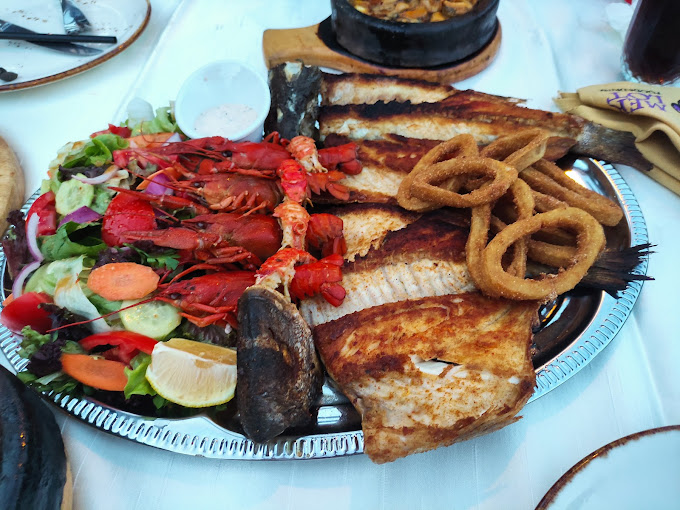 Merlot Restaurant Alanya is a well-regarded dining establishment located in the coastal city of Alanya, Turkey. It is renowned for its diverse menu that encompasses a blend of traditional Turkish dishes alongside a range of international cuisines.
A significant part of Merlot's offering is its focus on seafood, with a variety of dishes prepared using freshly caught fish and other marine products. The preparation style is largely Mediterranean, highlighting the fresh flavors and culinary traditions of the region. Aside from seafood, the restaurant also features an array of grilled meats and a selection of vegetarian dishes, ensuring a broad spectrum of choices for diners with varied tastes and dietary needs.
The ambiance of Merlot Restaurant Alanya combines modern aesthetics with a hint of traditional charm, creating a welcoming and comfortable dining environment. Live music is occasionally offered, enhancing the overall dining experience with a pleasant auditory backdrop.
Address: Çarşı, İskele Cd. No:55, 07400 Alanya/Antalya, Türkiye
#8 Sherlock Holmes Restaurant Alanya: Unravel Delicious Mysteries in Every Bite!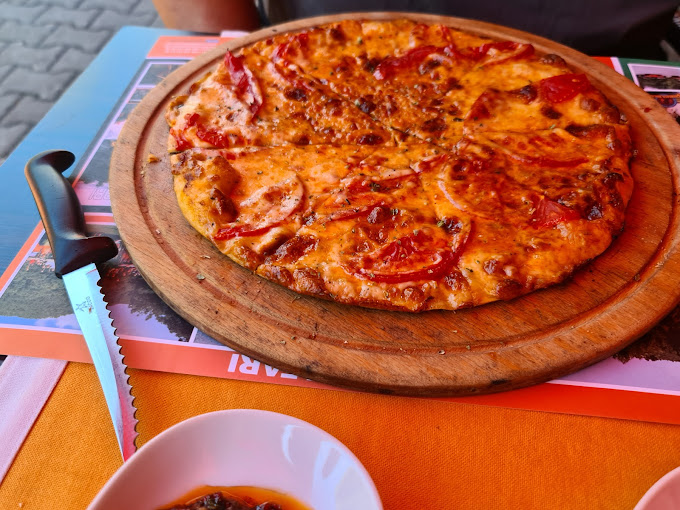 Sherlock Holmes Restaurant is a themed eatery located in the scenic city of Alanya. Its theme is based on the intriguing world of the renowned fictional detective, Sherlock Holmes, although it's not officially associated with any Sherlock Holmes brands or franchises.
At the heart of this establishment is a diverse menu that features a variety of cuisines. It includes International, Mexican, and Turkish dishes, among others. Patrons can choose from an extensive selection that covers appetizers, salads, soups, main courses, and desserts.
Options include traditional favorites like burgers, pastas, and grilled meats, along with seafood. Turkish and Mediterranean specialties are also on offer, providing a taste of the local culinary scene. Additionally, the restaurant caters to various dietary needs with healthy, vegetarian, and vegan choices.
Address: Kadıpaşa, Damlataş Cd., 07400 Alanya/Antalya, Türkiye
#9 Cadde Balık Restaurant: Fresh from the Sea, Straight to Your Plate!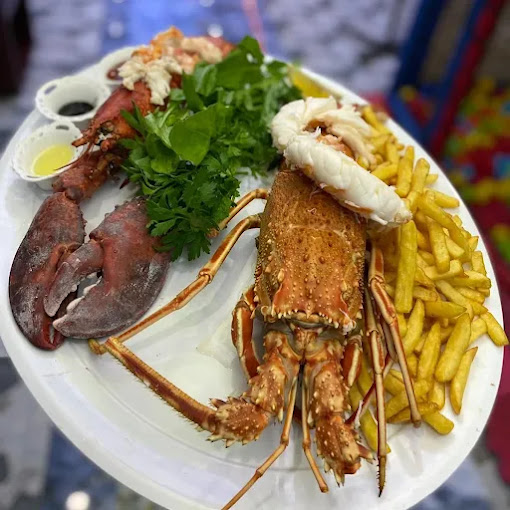 Cadde Balık Restaurant is a family-owned establishment in operation since 2017. The family's philosophy centers around fostering long-term relationships with guests, rather than aiming for one-time visits. The restaurant prides itself on the quality of its service and the freshness of its ingredients.
The cuisine at Cadde Balık Restaurant is predominantly Seafood, with a Mediterranean and Turkish twist. They also have a Wine Bar. The menu offers a range of seafood options, including different types and sizes of fish, calamari, shrimp, octopus, and lobster, all sourced daily to ensure their freshness. The restaurant takes pride in accommodating customer preferences by preparing these seafood offerings in a variety of styles based on guests' desires.
Aside from seafood, the restaurant also provides a wide variety of beverages, including tea and coffee. They are also recognized for their vegetarian-friendly options, catering to a diverse range of dietary preferences.
Address: Saray, Cadde balik restorant, İsmet Hilmi Balcı Cd. No:8/B, 07400 Alanya/Antalya, Türkiye
#10 Taksim Tünel Restaurant: Journey Through a Culinary Time Tunnel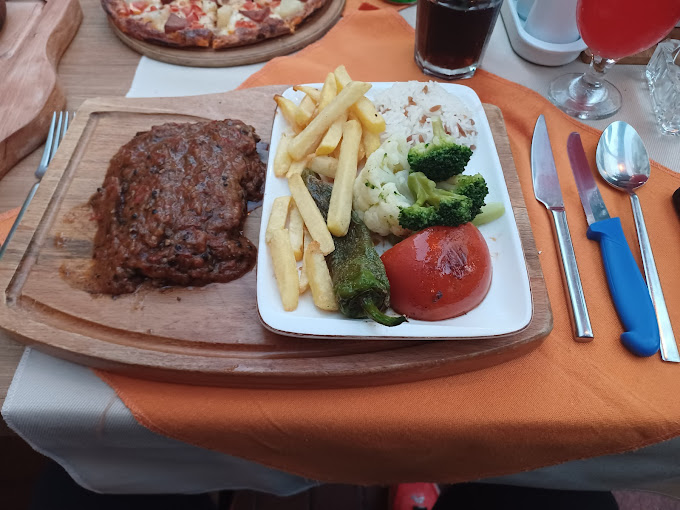 Taksim Tünel Restaurant is a diverse dining establishment located in the Taksim area. The restaurant presents an array of culinary options drawn from various global cuisines including International, Turkish, Italian, Mexican, and Steakhouse styles.
The restaurant offers a selection of beverages, among which tea and coffee are frequently praised by patrons for their quality.
One of the standout features of Taksim Tünel is its reputation for excellent service. The staff at the restaurant is known for their friendliness and readiness to assist, which contributes to the overall positive dining experience. They are always on hand to provide suggestions, accommodate special requests, and ensure a comfortable and satisfying visit for every guest.
Address: Kadıpaşa, Gül Sk. 12 / B, 07400 Alanya/Antalya, Türkiye
#11 By M&H food&drinks: Crafting Joy with Every Bite and Sip!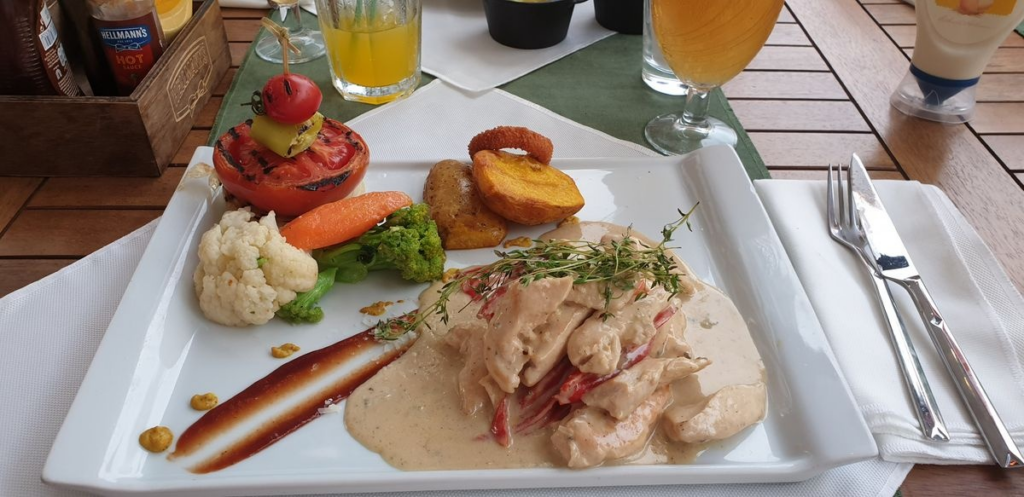 M&H Food & Drinks is an internationally inspired restaurant offering a wide range of cuisines from different parts of the world. Their menu includes Italian, French, Mexican, International, Turkish, Mediterranean, and European dishes, with a significant emphasis on the quality and authenticity of each dish.
With a nod to the unique flavors of Turkish cuisine, M&H Food & Drinks highlights the importance of the cooking process and hygiene standards. The open kitchen format allows guests to observe and appreciate the preparation methods used by the skilled chefs, enhancing their dining experience.
In an effort to cater to a diverse set of dietary needs and preferences, M&H Food & Drinks offers a range of special diet options. Whether a customer is vegetarian, vegan, or needs to follow a gluten-free diet, the restaurant provides an assortment of dishes to choose from. This commitment to inclusivity makes M&H Food & Drinks a welcoming spot for a wide array of diners.
Address: Saray, Besthome Sitesi, Şirinevler Sk. D:16/1, 07400 Alanya/Antalya, Türkiye
#12 The Gosga Restaurant Bar: Where Cuisine Meets Culture in a Symphony of Flavors!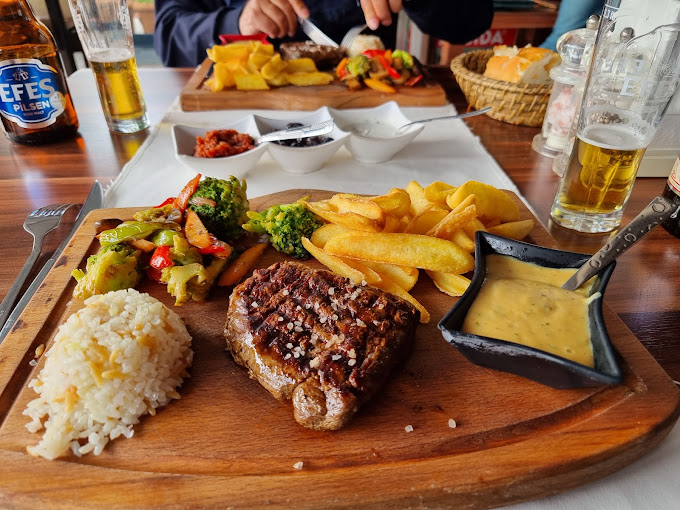 The Gosga Restaurant Bar is a multi-cuisine establishment offering a range of food options including Seafood, Turkish, Pub fare, Steakhouse dishes, and European cuisine. It seems to be particularly well-regarded for its Turkish cuisine, which is frequently recommended by patrons.
Among the variety of dishes, the restaurant is noted for its well-prepared pepper steaks, pasta, and mushrooms. These appear to be favorites among customers, indicating a strong focus on quality ingredients and skilled preparation.
In addition to the food, The Gosga Restaurant Bar is appreciated for its selection of wines. Another notable aspect of The Gosga Restaurant Bar is its cozy atmosphere. This contributes to a relaxing dining experience, allowing guests to unwind after a long day of work.
Address: Saray, Atatürk Blv. No:180, 07400 Alanya/Antalya, Türkiye
Conclusion
Exploring different restaurants allows us to enjoy a variety of cuisines and experience unique atmospheres. Each restaurant above delivers a distinctive dining experience, catering to a diverse range of taste buds. Whether you're seeking comfort food, traditional cuisine, or innovative dishes, you will find a restaurant that suits your preferences.