Welcome to Bozburun, a charming coastal town nestled in the heart of Turkey's Aegean region. Known for its breathtaking views of the Mediterranean Sea and its vibrant maritime culture, Bozburun offers a plethora of unforgettable experiences for both locals and visitors alike. Among the many highlights of this picturesque town are its culinary delights, with a diverse range of restaurants that cater to every palate.
Join us as we embark on a gastronomic journey through the Best Restaurants in Bozburun, where traditional Turkish dishes blend seamlessly with international flavors to create an unforgettable dining experience that will leave you craving for more. Prepare your taste buds as we explore the hidden gems and well-loved establishments that make Bozburun a true culinary haven.
Best Restaurants in Bozburun
#1 Afitap Bozburun: Where Mediterranean Delights Come to Life!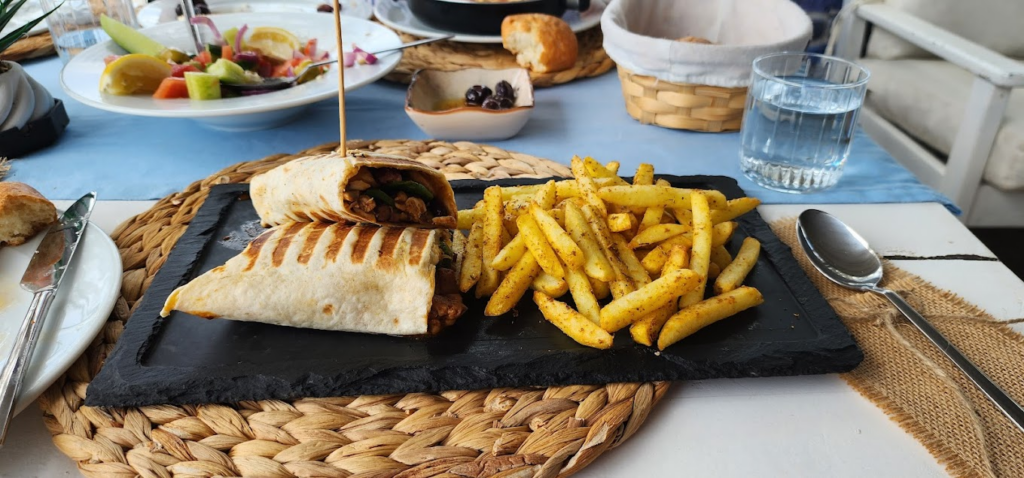 Afitap Bozburun is a restaurant located in the charming town of Bozburun. It is a casual dining establishment that offers a variety of dishes influenced by Mediterranean and Turkish cuisines. The menu at Afitap Bozburun features a range of appetizers, main courses, and desserts, providing guests with a diverse selection of flavors. Some of the popular appetizers on offer include traditional Turkish mezes such as hummus, cacik (yogurt with cucumber and garlic), and sigara borek (cheese-filled pastry rolls). For those seeking a lighter option, there are fresh salads made with locally sourced ingredients.
Moving on to the main courses, the restaurant serves a selection of seafood dishes, taking advantage of the town's coastal location. You can find grilled fish and seafood specialties, prepared with a focus on simplicity and freshness. Meat lovers won't be disappointed either, as the menu includes succulent grilled meats, kebabs, and other Turkish meat dishes.
Address: Bozburun, Kordon Cd. No:4, 48710 Marmaris/Muğla, Türkiye
#2 Denizkızı Restaurant Pansiyon: A Symphony of Flavors by the Water's Edge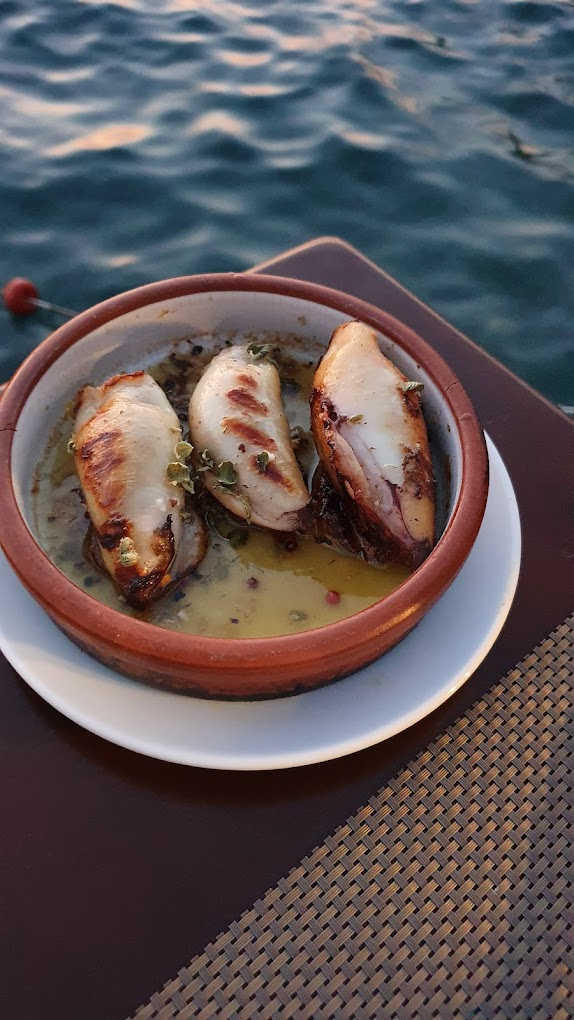 Denizkızı Restaurant Pansiyon is a combination restaurant and guesthouse located in a scenic coastal area. The establishment offers both dining and accommodation options to visitors.
As a restaurant, Denizkızı serves a diverse menu with a focus on seafood, taking advantage of its seaside location. Guests can enjoy a selection of freshly caught fish and seafood dishes prepared in traditional and flavorful Mediterranean or local styles. The restaurant also offers a variety of appetizers, salads, and meat dishes to cater to different tastes. Denizkızı Restaurant Pansiyon provides a comfortable and welcoming atmosphere for guests to relax and enjoy their meals while taking in the beautiful coastal views.
Address: Söğüt, Cumhuriyet Sk no:66/1, 48700 Marmaris/Muğla, Türkiye
#3 Esinti Söğüt Restaurant: Savor the Ocean's Bounty in Every Bite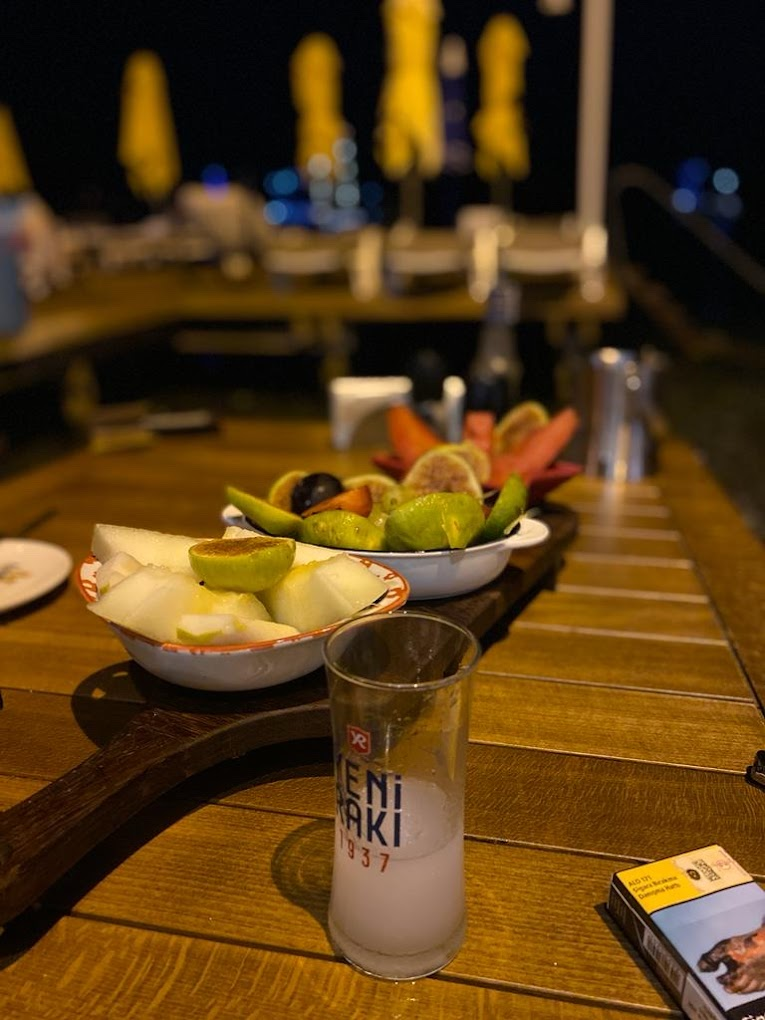 Esinti Söğüt Restaurant is a delightful dining establishment situated in the picturesque town of Söğüt. The restaurant offers a unique culinary experience that combines traditional Turkish cuisine with a touch of modern flair.
At Esinti Söğüt, guests can indulge in a wide array of dishes that showcase the rich flavors and ingredients of the region. The menu boasts a selection of mouthwatering mezes, including classics like stuffed grape leaves, eggplant dishes, and savory pastries. These appetizers provide a delightful start to any meal and are perfect for sharing with friends and family.
For the main course, the restaurant takes pride in serving freshly prepared seafood dishes, thanks to its proximity to the Aegean Sea. From grilled fish to seafood stews, each dish reflects the coastal influence and local expertise. Meat lovers will also find plenty of options to satisfy their cravings, with a selection of succulent kebabs and grilled meat dishes.
Address: Söğüt Mah. Cumhuriyet Sok. 105/A Söğüt Köyü Sahili, 48700 Marmaris/Muğla, Türkiye
#4 Keci Buku Restaurant: Where Nature's Beauty Meets Exquisite Dining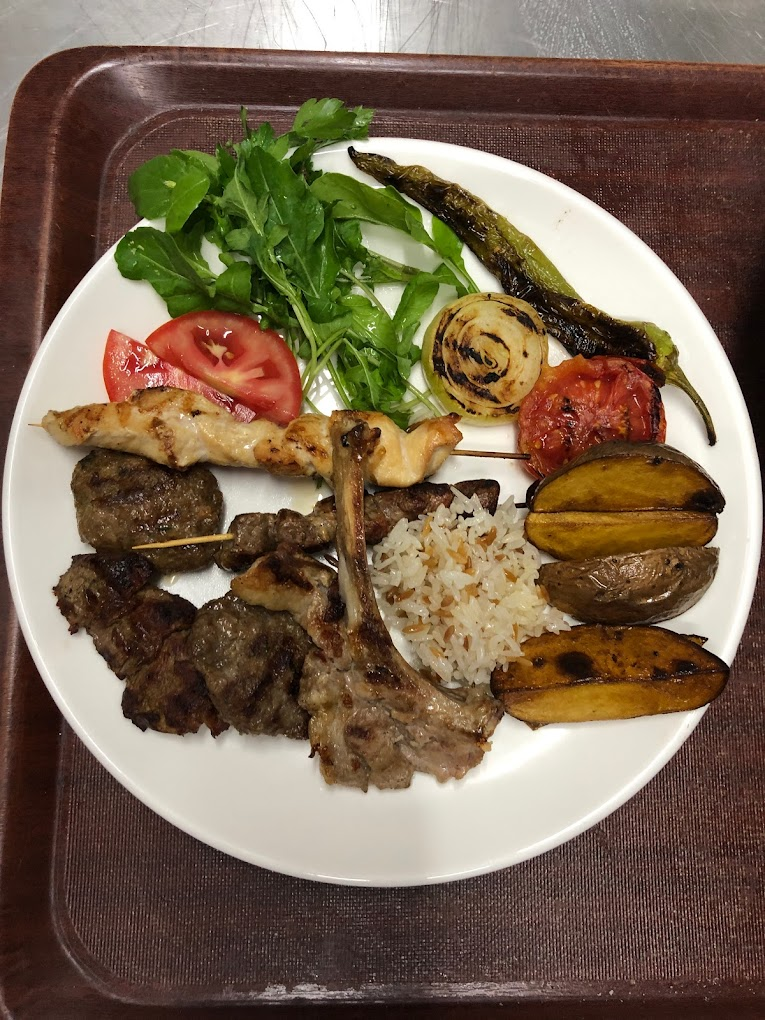 Keci Buku Restaurant is a hidden gem nestled in the charming village of Keci Buku. This unique dining establishment offers visitors an authentic taste of Turkish and Aegean cuisines in a rustic and serene setting.
The restaurant's menu focuses on locally sourced ingredients and traditional recipes, ensuring a truly authentic culinary experience. With an emphasis on fresh and seasonal produce, Keci Buku Restaurant serves a variety of delicious mezes, including zesty salads, creamy yogurt-based dips, and flavorful olive oil-infused dishes.
Seafood enthusiasts will find an impressive selection of dishes, from succulent grilled fish to mouthwatering seafood casseroles. The restaurant takes pride in the quality and freshness of its seafood, which is sourced from the nearby coast.
Address: Söğüt, Kizilyer No No:378, 48700 Marmaris/Muğla, Türkiye
#5 Kuzbuku Neighbours Restaurant: A Taste of Home, Crafted with Love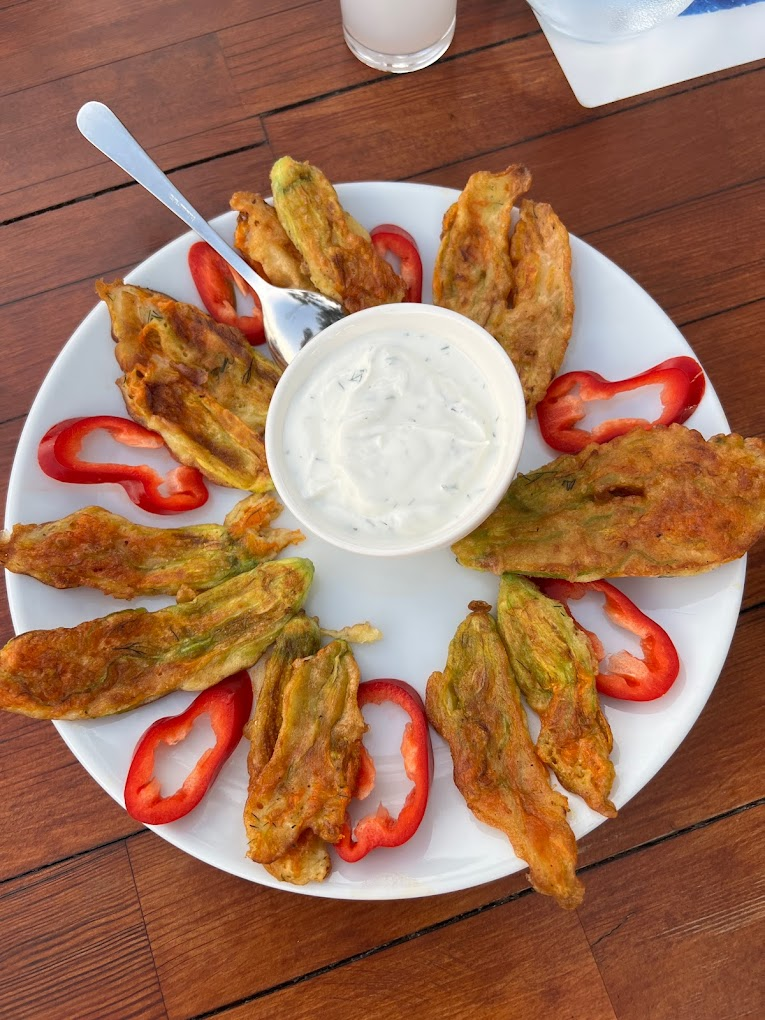 Kuzbuku Neighbours Restaurant is a cozy and inviting eatery located in the heart of the vibrant neighborhood of Kuzbuku. This charming restaurant offers a warm and friendly atmosphere, making it a popular choice among locals and visitors alike. The menu at Kuzbuku Neighbours Restaurant showcases a delightful fusion of Turkish and Mediterranean cuisines, providing guests with an array of mouthwatering dishes to choose from.
The restaurant's focus on fresh and locally sourced ingredients ensures that each meal is prepared with care and attention to quality. To start off the dining experience, guests can indulge in a variety of flavorful mezes, which include a mix of vegetarian and meat options. The mezes are perfect for sharing, allowing diners to sample and savor a diverse range of tastes. The restaurant's main courses feature a selection of delectable seafood dishes, as well as grilled meats and hearty vegetarian options. From the catch of the day to tender kebabs, there's something to satisfy every palate.
Address: Hisarönü Körfezi Kuzbükü Koyu, 48700 Marmaris/Muğla, Türkiye
#6 Thyssanos Restaurant: Culinary Breezes Awaken Your Senses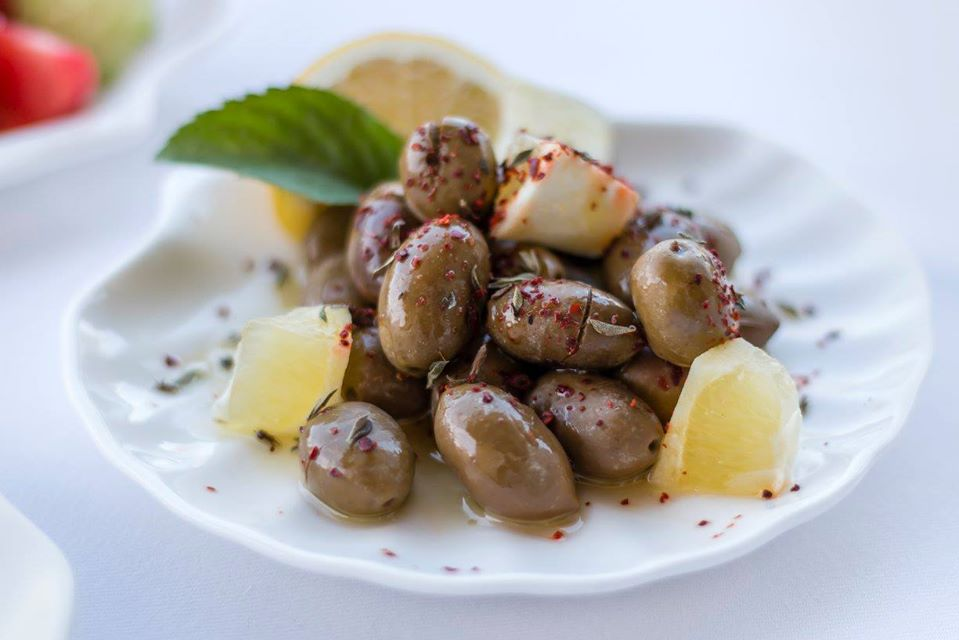 Thyssanos Restaurant is a culinary gem located in the heart of the city. This restaurant is renowned for its exceptional dining experience, catering to a diverse range of tastes with its well-crafted menu and inviting ambiance. At Thyssanos Restaurant, guests are treated to an array of mouthwatering dishes that blend both traditional and contemporary flavors. The menu features a mix of international and local cuisines, showcasing the culinary expertise of the restaurant's skilled chefs.
The main courses at Thyssanos Restaurant continue to impress, offering a variety of options to suit every palate. From succulent meat dishes prepared to perfection to vegetarian delights bursting with fresh ingredients, the restaurant ensures that there's something for everyone.
Address: Saranda Mahallesi, 48730 Marmaris/Muğla, Türkiye
#7 Captain's Table & Restaurant: A Voyage of Delectable Flavors and Seafood Delight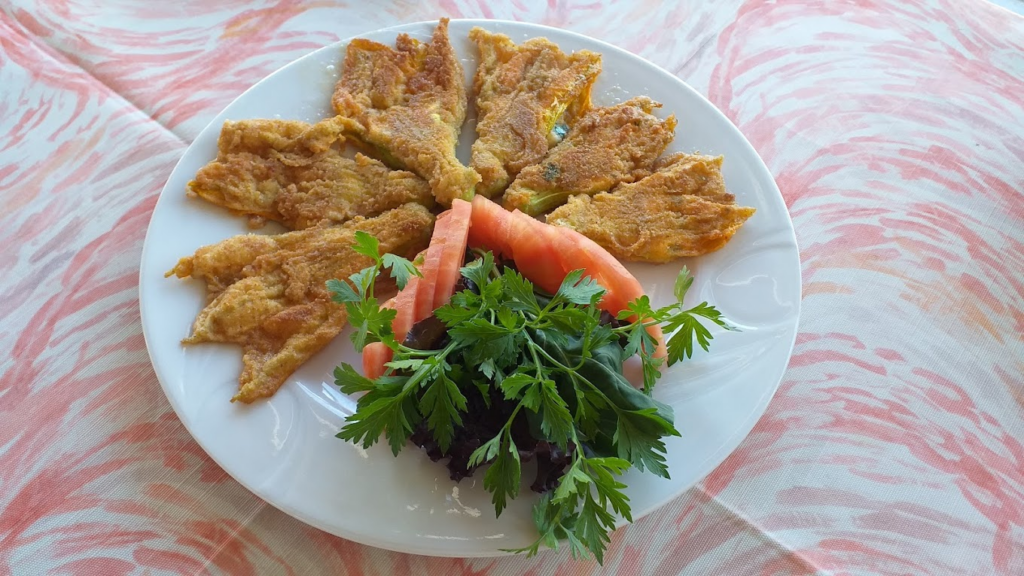 Captain's Table & Restaurant is a charming dining establishment that offers a delightful experience for both locals and tourists. Located in a coastal area, this restaurant celebrates its maritime theme, providing guests with a unique nautical ambiance.
The menu at Captain's Table & Restaurant reflects the spirit of the sea, with a focus on fresh seafood dishes that showcase the region's coastal bounty. From succulent grilled fish to flavorful seafood platters, the restaurant offers a diverse selection of dishes that appeal to seafood enthusiasts.
In addition to the seafood offerings, Captain's Table & Restaurant caters to various palates with a range of other options. The menu includes well-prepared meat dishes, including delicious steaks and hearty grilled options. Vegetarian guests will also find a selection of dishes thoughtfully crafted to cater to their preferences.
Address: Söğüt, Kızılyer sokak no 5, 48700 Marmaris/Muğla, Türkiye
Conclusion
In conclusion, Bozburun stands as a coastal gem that not only captivates with its stunning landscapes and maritime charm but also delights with its diverse and delectable dining scene. From the freshest seafood delicacies to the rich flavors of Turkish cuisine, the Best Restaurants in Bozburun offer a culinary adventure that leaves a lasting impression on every visitor.