The town's vibrant food scene reflects its cultural diversity, and nothing showcases this better than its variety of Kebab restaurants. For those who are ready to embark on a delicious journey, we have curated a list of the top six Kebab restaurants in Selcuk. Each of these eateries offers unique interpretations of the classic Kebab, infused with the distinct flavors and warm hospitality that this region is famed for.
6 Best Kebab Restaurants in Selcuk
#1 Ali Baba & Mehmet's Kebab House: Your Gateway to an Exquisite Eastern Culinary Journey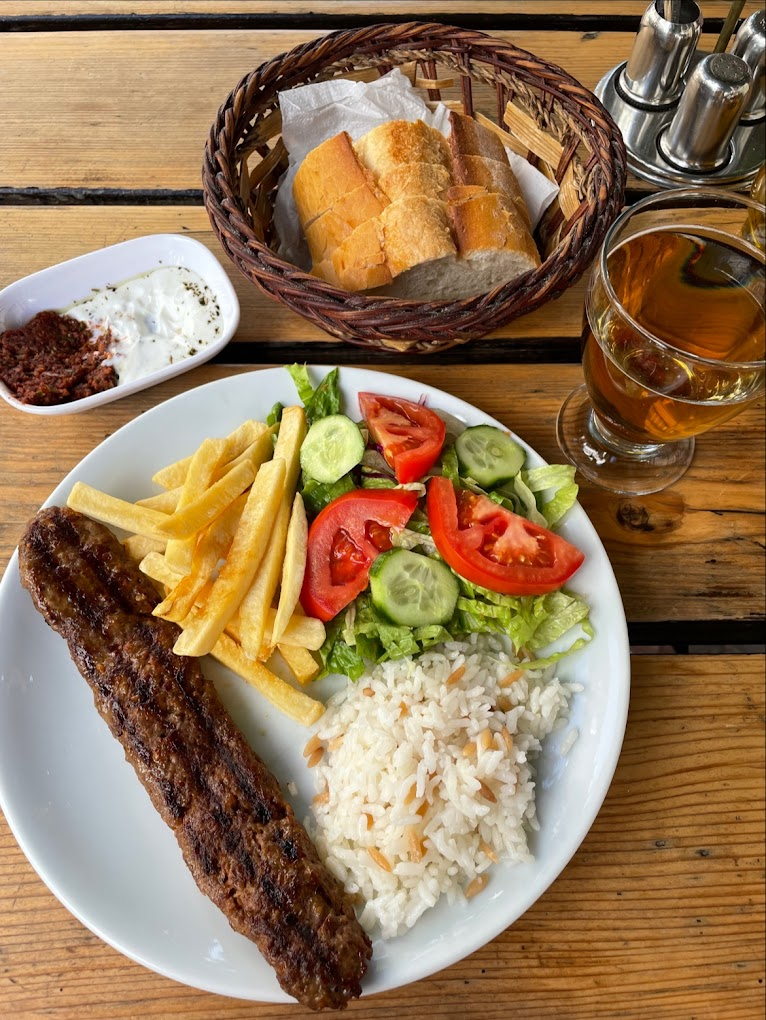 Ali Baba & Mehmet's Kebab House is a specialty restaurant focusing on Middle Eastern cuisine, particularly authentic kebabs. Located in the heart of the city, this eatery offers a variety of grilled and skewered dishes that carry the traditional flavors of the Middle East. The menu highlights various types of kebabs, including lamb, chicken, and vegetable, all cooked over open flames, served with house-made sauces and traditional accompaniments like pilaf and salad. The house specials include doner kebabs and shish kebabs, showcasing marinated meat that is either stacked and slow-cooked or skewered and grilled. In addition to kebabs, the menu features a range of regional appetizers, soups, and desserts.
Address: Atatürk, 1047. Sk. no: 4, 35920 Selçuk/İzmir, Türkiye
#2 Gaziantep Kebap Salonu: A Taste of Turkey's Authentic Grilled Delights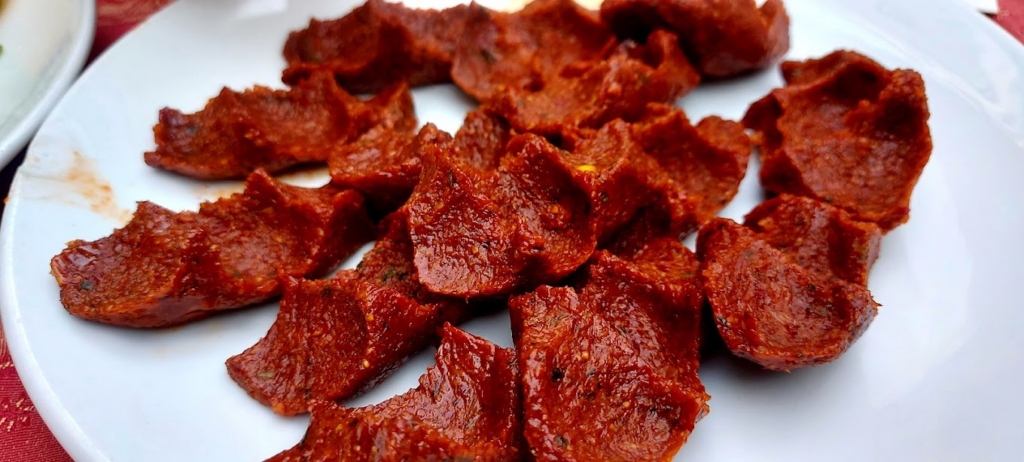 Gaziantep Kebap Salonu is a dining establishment rooted in the culinary traditions of Gaziantep, a region in southeastern Turkey known for its rich and diverse cuisine. The restaurant's main focus is on serving kebabs, offering a broad selection that captures the essence of this iconic dish. Patrons can select from a variety of kebabs like Adana, Urfa, and Beyti, all expertly cooked on charcoal grills. The menu also features kebabs made with lamb, beef, and chicken, marinated to perfection and served with freshly baked flatbreads. Complementing the kebab selections are flavorful mezes, regional soups, and salads. The dessert section offers classic Turkish sweets, including baklava and kunefe.
Address: Atatürk, Siegburg Cd., 35920 Selçuk/İzmir, Türkiye
#3 Tolga Çöp Şiş: Experience Turkey's Finest Skewered Delicacies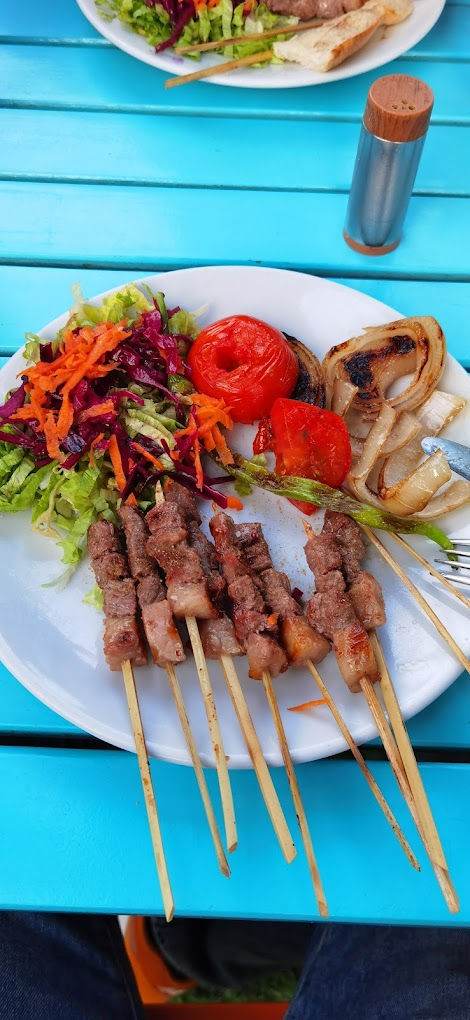 Tolga Çöp Şiş is a popular restaurant offering a range of Turkish cuisine, with a primary emphasis on Çöp Şiş, a traditional Turkish skewer dish. Known for its distinct approach to kebabs, the menu at Tolga's showcases various forms of Çöp Şiş, prepared with small cubes of marinated meat, predominantly lamb, threaded onto skewers and grilled over charcoal. Accompaniments include crisp salads, warm bread, and aromatic rice, enhancing the overall meal. Besides its signature skewers, the restaurant also serves a range of other traditional dishes such as mezes, pides, and baklava for dessert.
Address: İsabey Mahallesi, Sevinç Pastanesi Karşısı, Atatürk Cd. No:1, 35920 Selçuk/İzmir, Türkiye
#4 Ayasoluk Restaurant: Embark on a Memorable Culinary Journey through the Tastes of Turkey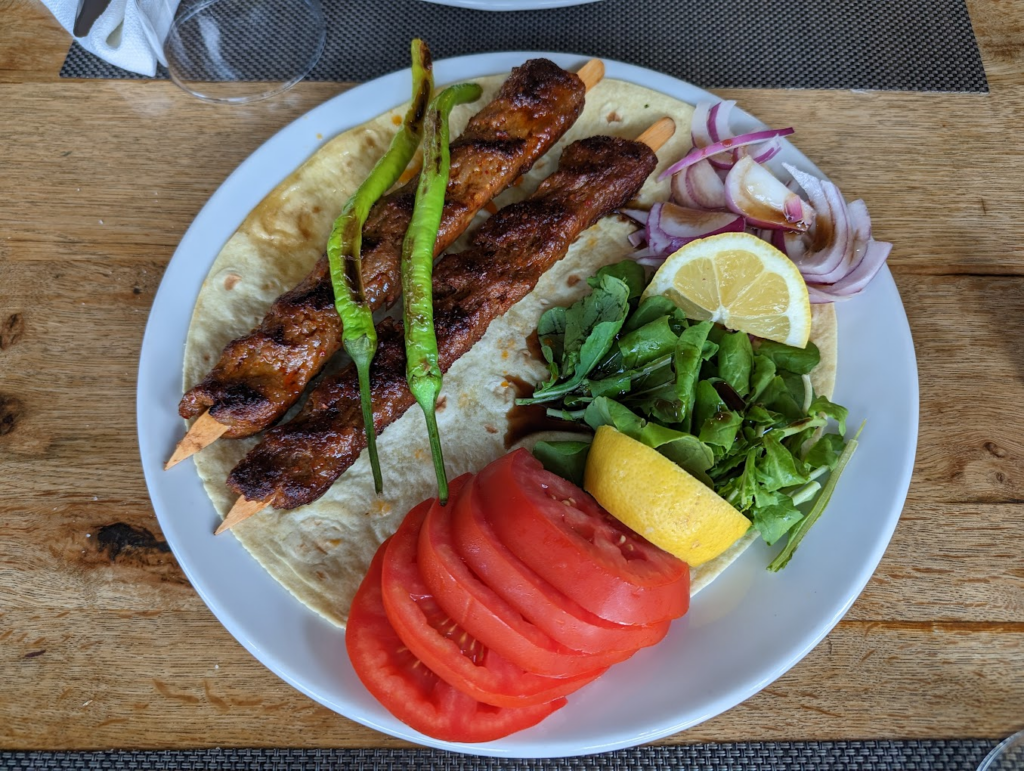 Ayasoluk Restaurant is a distinguished dining establishment specializing in Turkish and Mediterranean cuisines. Located in the historical town of Selçuk, the restaurant is renowned for its diverse range of dishes that provide a culinary journey through regional flavors. While the menu is comprehensive, it particularly shines in the kebab department. The restaurant's selection includes diverse takes on this classic dish, featuring choices like lamb shish, Adana, and even seafood kebabs. Ayasoluk Restaurant also offers a variety of vegetable-based dishes, mezes, and traditional soups, satisfying a range of dietary preferences. The dessert menu is equally impressive, boasting popular sweets like kunefe and sutlac.
Address: Atatürk, 1051. Sk. No:12, 35920 Selçuk/İzmir, Türkiye
#5 Nur Restaurant: Delight in a Feast of Exquisite Middle Eastern Flavors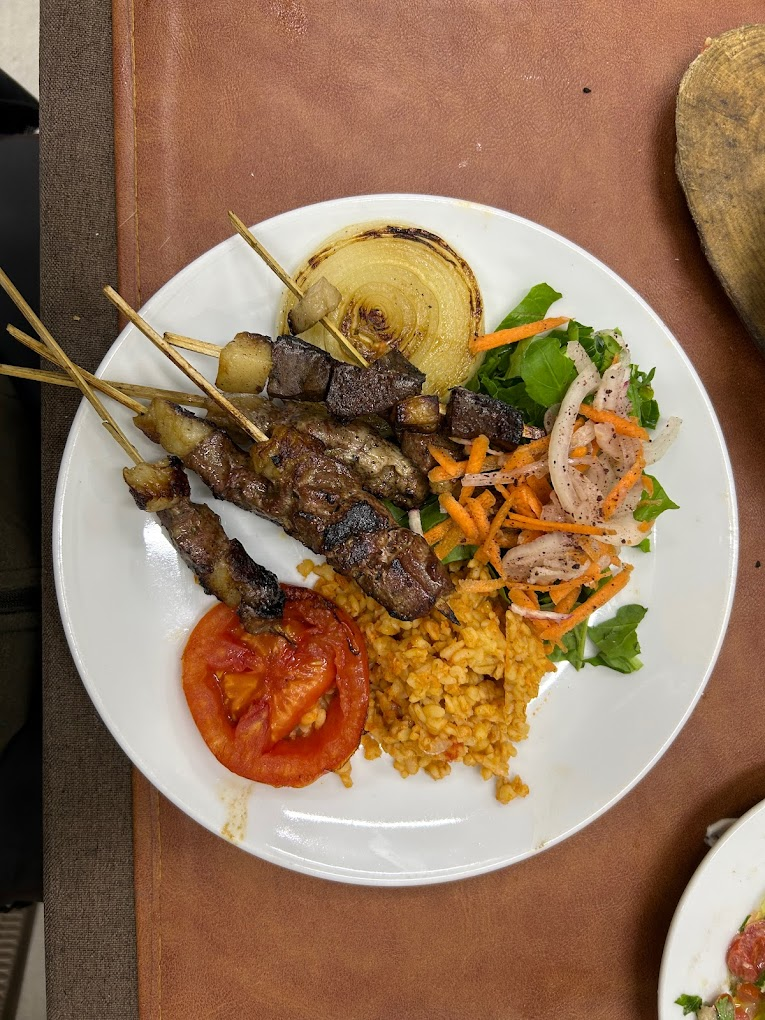 Nur Restaurant is a vibrant culinary venue offering a broad palette of traditional Turkish and Mediterranean dishes. This restaurant is nestled in a bustling cityscape, and it stands out for its robust menu, especially in its kebab offerings. Patrons can enjoy succulent skewers of marinated meats like lamb and chicken, as well as seafood and vegetable options. Each kebab dish at Nur Restaurant is prepared using age-old recipes and grilling techniques, presenting a remarkable blend of spices and flavors. Alongside the kebab selection, the restaurant also offers a variety of mezes, hearty soups, fresh salads, and oven-baked bread. For dessert lovers, the restaurant serves traditional Turkish sweets like lokum and halva.
Address: Atatürk, Cengiz Topel Cd. no 9/D, 35920 Selçuk/İzmir, Türkiye
#6 Agora Restaurant: Journey into a Panorama of Mediterranean Delights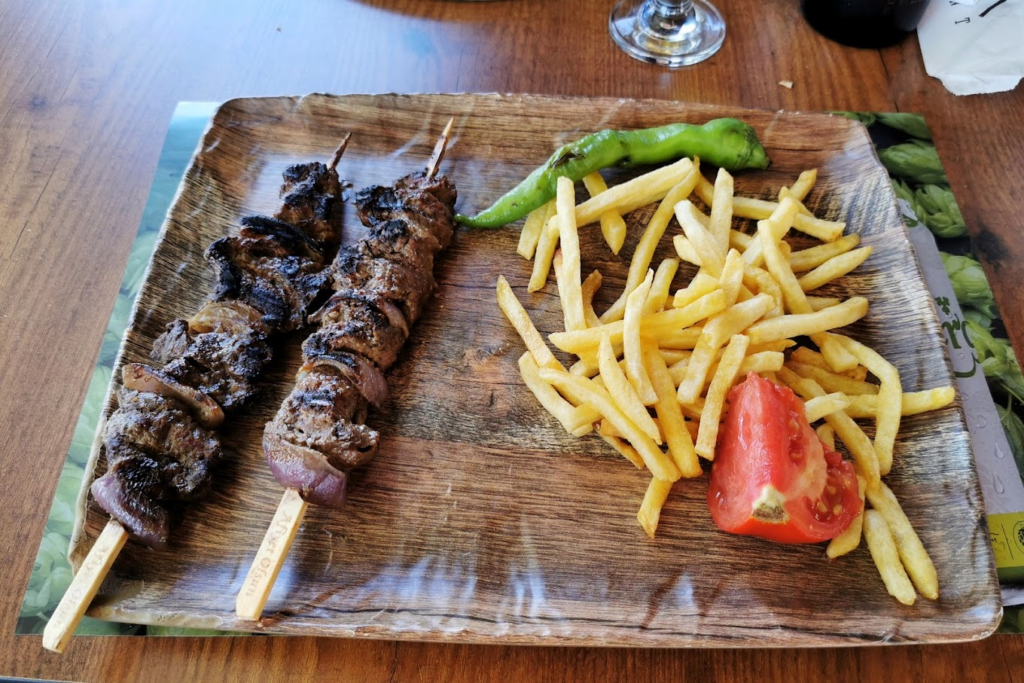 Agora Restaurant is an esteemed establishment specializing in Mediterranean and Turkish cuisines. Set in an inviting ambiance, it offers a menu that features an extensive range of kebabs prepared with a variety of meats, including chicken, lamb, and beef, all marinated with a mix of traditional spices. Each kebab dish is served with fresh salads and a selection of side dishes that complement the main course perfectly. Beyond kebabs, Agora Restaurant also offers a plethora of other dishes such as Mediterranean-style salads, traditional Turkish mezes, and flavorful soups.
Address: Atatürk Atatürk Cad./agora Çarşısı, 35920 Selçuk/İzmir, Türkiye
Conclusion
Selcuk's vibrant culinary scene is a testament to the town's deep-rooted history and its love for food. Its variety of Kebab restaurants offer a culinary adventure like no other – a journey that explores the intricate layers of Turkish cuisine through its most iconic dish. So, whether you are a seasoned foodie or a curious traveler looking for authentic local flavors, these six Kebab restaurants in Selcuk promise an unforgettable gastronomic experience.