Welcome to our curated guide to the six best kebab restaurants in Safranbolu! This historic city is known for its vibrant culinary scene, a delightful blend of rich heritage and modern gastronomy. Our focus is on kebab restaurants – locals and tourists belove these establishments for their delicious offerings of this iconic Turkish dish. Each restaurant on our list serves kebabs that are expertly cooked and flavored, providing a unique taste of Safranbolu's culinary landscape.
6 Best Kebab Restaurants in Safranbolu
#1 Meşhur Dönerci On Numara Kenan Usta: Crafting Unforgettable Doner Delights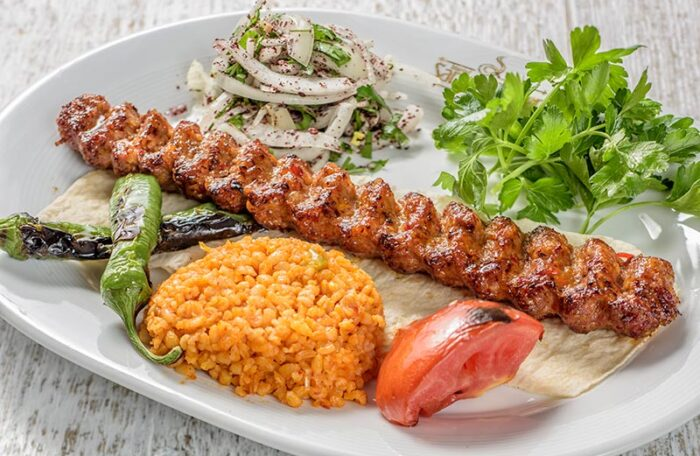 Meşhur Dönerci On Numara Kenan Usta is a renowned restaurant located in the historic city of Safranbolu, known for specializing in a Turkish culinary staple – döner kebab. The restaurant has a reputation for providing an authentic taste experience to its customers, serving a menu that chiefly revolves around döner kebabs, a delicacy prepared from seasoned meat, typically lamb, stacked in the shape of an inverted cone and slowly roasted on a vertical rotisserie.
Kenan Usta, the master chef, focuses on the quality and freshness of ingredients, offering customers a range of mouthwatering kebab options. The menu also includes a variety of side dishes, such as pilaf and salads, to accompany the main course. In addition to its signature döner kebab, the eatery serves shish kebab and Adana kebab, offering a diversified yet focused culinary experience. It's a destination where visitors can relish an honest, traditional Turkish fare.
Address: Barış Mahallesi, Yavuz Sultan Selim Cad. A Blok No:1 Safran Deri Giyim Yanı, 78600 Safranbolu/Karabük, Türkiye
#2 Aydın Pide & Kebap Salonu Safranbolu: Serving Traditions, One Kebap and Pide at a Time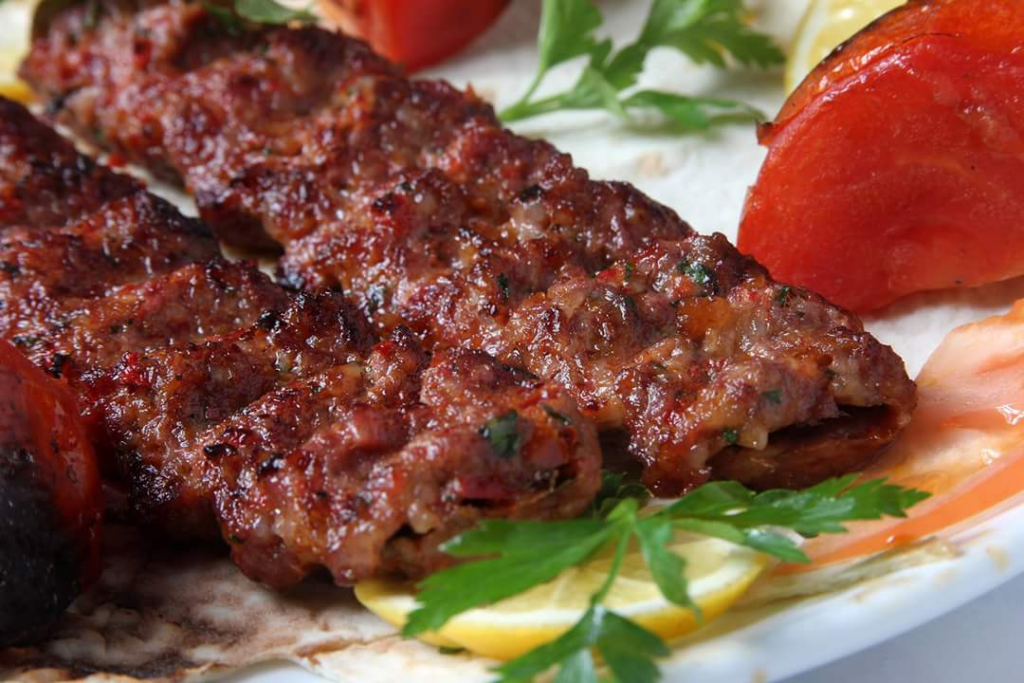 Aydın Pide & Kebap Salonu is a well-respected dining establishment situated in the historic town of Safranbolu. Renowned for its exquisite combination of traditional Turkish dishes, the restaurant's specialty lies in serving pide and kebab.
The kebap at Aydın Salonu stands out for its robust flavors, seasoned with an assortment of herbs and spices. The restaurant offers a spectrum of kebabs, from succulent shish to spicy Adana kebab.
At Aydın Pide & Kebap Salonu, guests have the opportunity to explore the depth of Turkish culinary artistry, providing a gastronomic journey through its range of carefully crafted dishes. It is a place that encapsulates the essence of Safranbolu's traditional cuisine
Address: Yeni Mahalle, Sadri Artunç Cd. Tuncer Apt. No:49, 78600 Safranbolu/Karabük, Türkiye
#3 Safranbolu Zencefil Yöresel Lezzetler: A Culinary Tour through Local Flavors and Traditions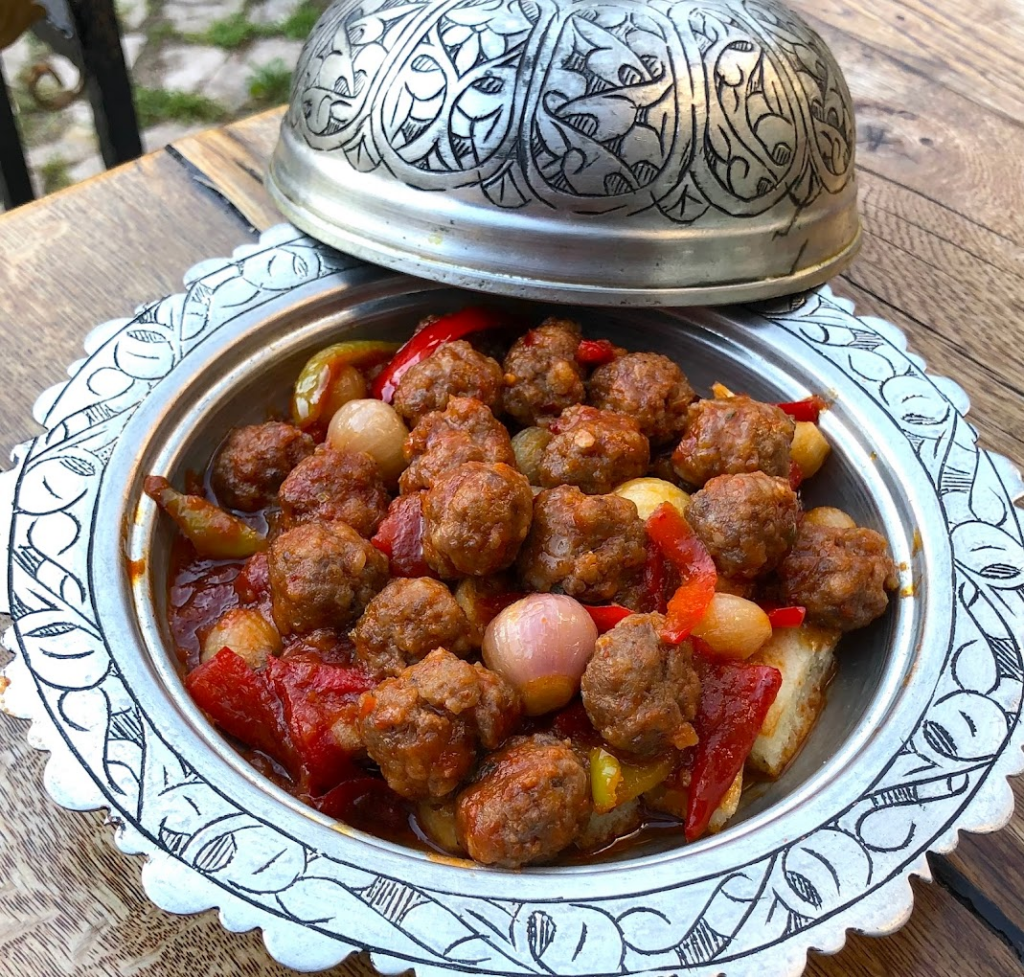 Safranbolu Zencefil Yöresel Lezzetler is a distinctive restaurant located in the heart of Safranbolu, recognized for offering a variety of regional flavors. It prides itself on its commitment to deliver an authentic local dining experience.
The establishment specializes in traditional Turkish cuisine, with a particular emphasis on regional dishes that are indicative of Safranbolu's rich culinary heritage. The menu is extensive, featuring a selection of hearty soups, salads, meat dishes, and vegetarian options, showcasing the diversity of the local cuisine.
One of the key highlights at Zencefil Yöresel Lezzetler is their usage of locally sourced, fresh ingredients. This includes the famed saffron spice, after which the city itself is named. It's often incorporated into a range of dishes, lending a unique taste and color.
From saffron-infused rice dishes to locally sourced meats prepared following age-old recipes, Safranbolu Zencefil Yöresel Lezzetler offers its patrons a taste of Safranbolu, serving both as a delightful eatery and a gateway into the area's gastronomic culture.
Address: Çeşme, 78600 Safranbolu/Karabük, Türkiye
#4 Havuzlu Kosk Restaurant: A Fusion of Exquisite Cuisine and Elegant Dining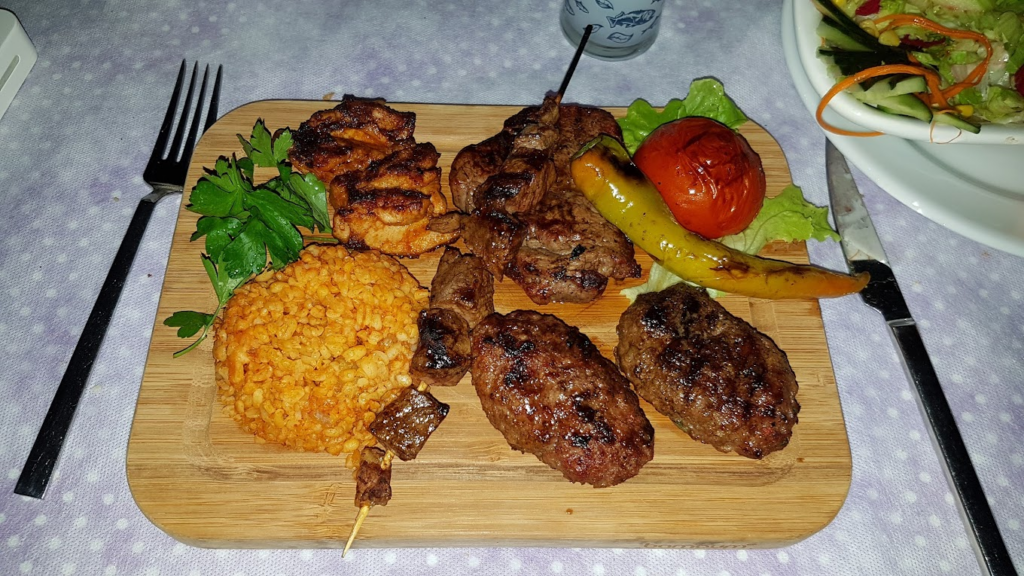 Havuzlu Kosk Restaurant is a prominent dining venue in Safranbolu, known for its classic Turkish fare served in a stunning, historic setting. Housed in a beautiful, restored Ottoman mansion, the restaurant offers a dining experience that transcends the ordinary, blending the rich cultural history of Safranbolu with its culinary traditions.
The restaurant's menu features a variety of traditional Turkish dishes, but it is especially celebrated for its kebab offerings. These kebabs are meticulously prepared, marinated with an array of aromatic herbs and spices, and then expertly grilled to bring out their fullest flavors.
In addition to its kebabs, Havuzlu Kosk Restaurant also provides an assortment of other Turkish specialties like meze, a variety of small dishes served as appetizers, and pilaf, a flavorful rice dish cooked in broth.
Havuzlu Kosk Restaurant not only satisfies the palate but also offers an opportunity to dine amidst Safranbolu's historical ambiance, making it a must-visit spot for food and history enthusiasts alike.
Address: Bağlarbaşı, Dibekönü Cd. No:32, 78600 Safranbolu/Karabük, Türkiye
#5 Topçuoğlu Et Restaurant Yöresel Ev Yemekleri: Relish in the Comfort of Home-Style Delights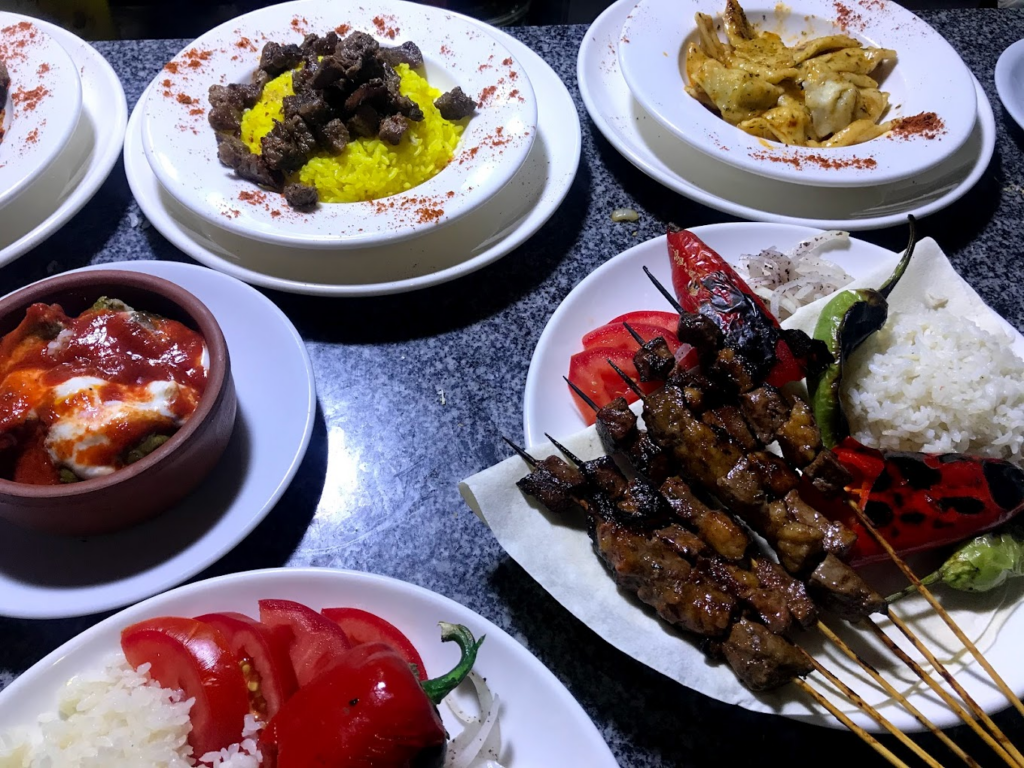 Topçuoğlu Et Restaurant Yöresel Ev Yemekleri, located in Safranbolu, is a local eatery renowned for its homestyle dishes and meat specialties. Drawing on the age-old recipes and culinary techniques of the region, the restaurant showcases the simplicity and heartiness of traditional Turkish home cooking.
The centerpiece of the restaurant's menu is its selection of meat dishes. Whether it's expertly grilled kebabs, slow-cooked lamb, or succulent beef cuts, each dish is carefully prepared to ensure optimal flavor and tenderness. Topçuoğlu is particularly noted for its adherence to high-quality sourcing, using only locally raised meats in its dishes.
Besides the meat dishes, Topçuoğlu also offers a variety of other homestyle dishes, including a range of vegetable-based meals, soups, and salads that complement the meaty mains. These are all prepared following traditional recipes, providing a nostalgic dining experience that takes patrons back to simpler times.
Address: Çavuş, Cinci Han Sk. 17/1, 78600 Safranbolu/Karabük, Türkiye
#6 Hacıalioğlu Kebab&Dürüm: Where Tradition Meets Taste in Every Bite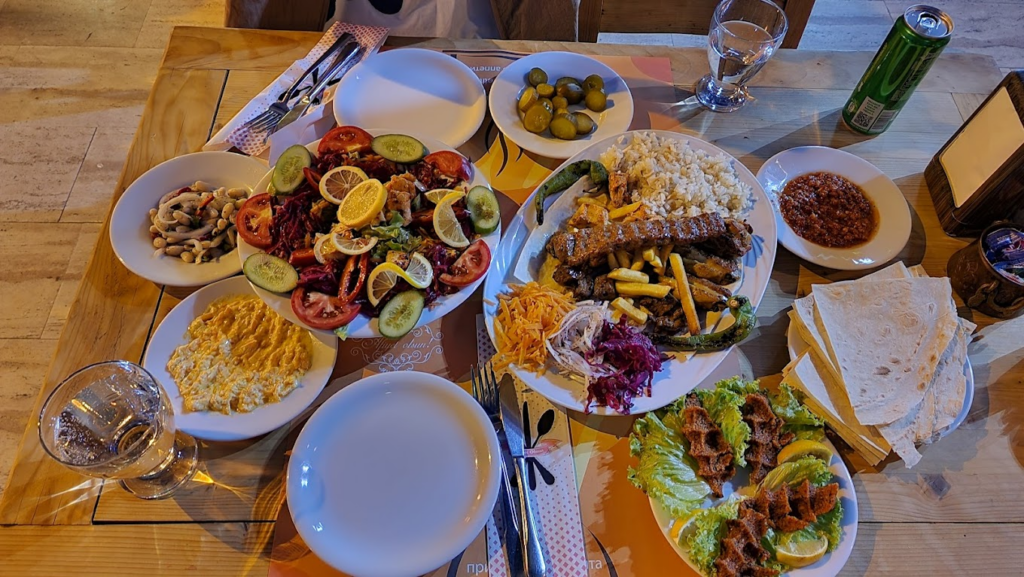 Located in Safranbolu, Hacıalioğlu Kebab&Dürüm specializes in the traditional Turkish dishes of kebab and dürüm. Kebabs, in this eatery, are prepared with precision, offering varieties from the succulent Adana to the perfectly grilled shish. Each is made from locally-sourced, high-quality meats, seasoned with a proprietary blend of spices, and grilled over an open flame.
The restaurant's dürüm, a type of wrap traditionally filled with döner kebab slices and various garnishes, is another specialty. Known for its robust fillings and rich taste, it offers a hearty and convenient option for diners.
Through its menu, Hacıalioğlu Kebab&Dürüm captures the essence of Turkish street food culture, providing an authentic, uncomplicated dining experience that caters to both locals and tourists in Safranbolu.
Address: Atatürk, Yapı Kredi Bankası Yanı Halk Bankası Arkası, İ. Hakkı Özkan Sk., 78100 Safranbolu/Karabük, Türkiye
Conclusion
In conclusion, Safranbolu's kebab restaurants offer an exciting culinary journey through the heart of Turkish cuisine. Whether it's the succulent skewers, delectable doner, or the variety of regional variations, these establishments serve up dishes that speak to the rich history and vibrant culture of the region.