Welcome to Cesme, a shimmering gem on Turkey's Aegean coast, a place where ancient history and vibrant culture come together in a stunning melange of flavors. We have curated a list of the top seven kebab restaurants in Cesme, each offering a unique interpretation of this beloved delicacy, crafted with love, tradition, and the freshest local ingredients. So, loosen your belts, open your hearts, and prepare your taste buds for an unforgettable gastronomic voyage.
7 Best Kebab Restaurants in Cesme
#1 Tokmak Hasan'nin Yeri: Where Tradition Meets Taste in Every Bite

Tokmak Hasan'nin Yeri is a traditional Turkish restaurant located in the heart of the city. Known for its emphasis on authentic Turkish cuisine, it is most famous for its wide selection of kebabs. The kebabs, prepared with local ingredients, come in various types including Adana, Urfa, and Shish, attracting both local patrons and tourists. Vegetarians can also enjoy the Meze, a delightful array of small dishes, akin to appetizers. The restaurant's interiors reflect the culture and heritage of Turkey, adding to its authentic experience. Despite its popularity, the restaurant maintains affordable prices and offers generous portions, making it an ideal place for a hearty meal.
Address: Musalla, 1015. Sk. 3I, 35930 Çeşme/İzmir, Türkiye
#2 Mehmet Ali Kebap House: A Flavorful Passage to the Heart of Turkish Cuisine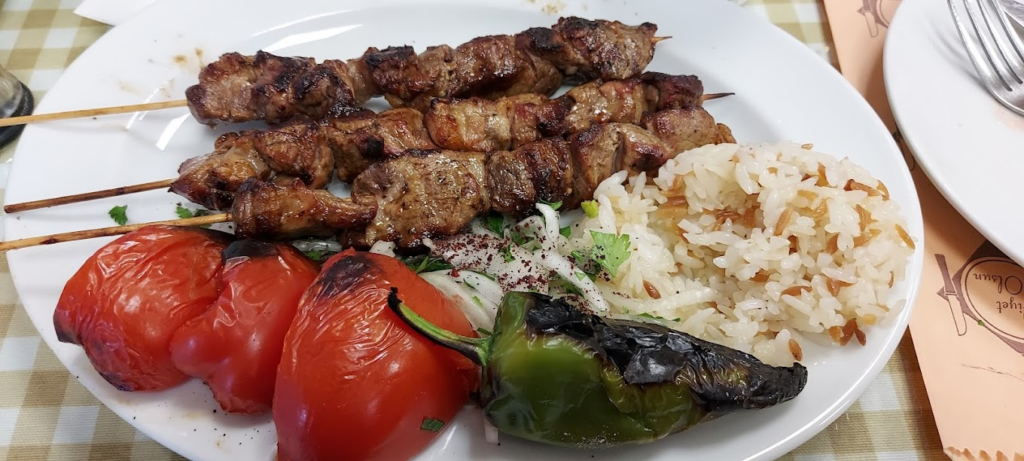 Mehmet Ali Kebap House is an acclaimed establishment dedicated to serving traditional Turkish dishes, with a special emphasis on kebabs. This eatery prides itself on offering a broad range of kebabs, including the much-loved Adana, Urfa, and Iskender varieties, each prepared using locally-sourced ingredients. Besides kebabs, the menu features a collection of Turkish delights, from savory Meze to rich, comforting stews. The eatery's atmosphere blends modern aesthetics with hints of Turkey's vibrant culture, providing an ambiance that is both inviting and distinctive.
Address: Ilıca, 5082. Sk. 5B, 35930 Çeşme/İzmir, Türkiye
#3 Altin Kapi: Unlock the Door to a World of Authentic Turkish Flavors
Altin Kapi is a renowned Turkish restaurant noted for its diverse culinary offerings, with a pronounced focus on kebabs. It boasts an array of kebab styles, such as the spicy Adana, tender Urfa, and succulent Iskender, all made from locally sourced ingredients. In addition to its kebab-centric menu, Altin Kapi also showcases other aspects of Turkish gastronomy, offering a variety of Meze, comforting stews, and traditional desserts. The establishment's atmosphere seamlessly integrates contemporary design with traditional Turkish elements, crafting a unique dining ambiance. Altin Kapi's affordability is another major draw, allowing diners to fully explore the richly flavored menu without financial concerns.
Address: Celal Bayar, 5216. Sk. no12, 35930 Çeşme/İzmir, Türkiye
#4 Kebapta Ramazan Usta: Masterfully Crafted Kebabs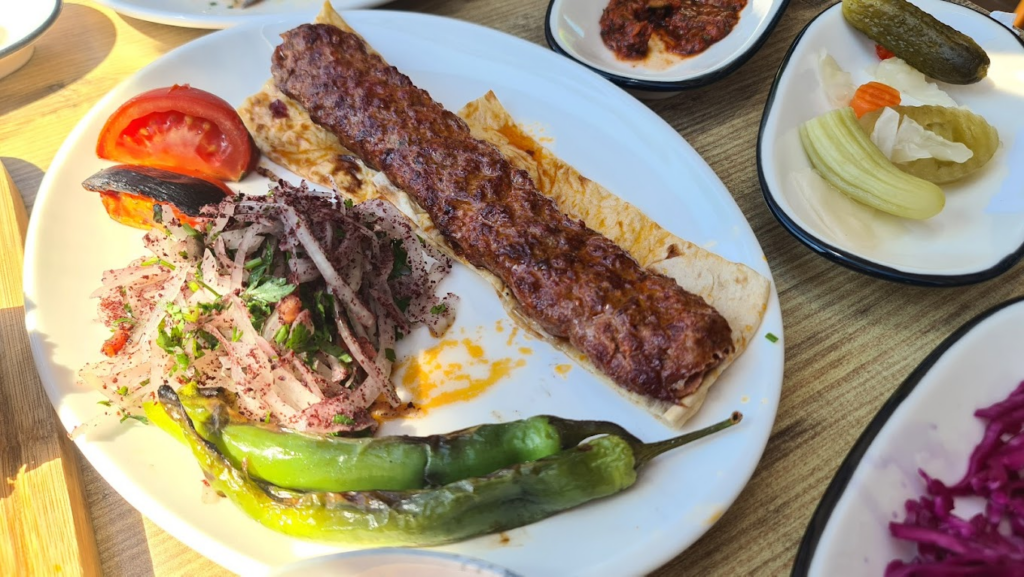 Kebapta Ramazan Usta is a distinguished venue that shines in the landscape of Turkish dining places, presenting an assortment of kebabs that are an epicurean's delight. With selections from the spicy heat of Adana to the subtle flavors of Urfa and the robust Iskender, it offers a comprehensive kebab experience. More than just a kebab joint, the establishment extends its menu to represent the broad tapestry of Turkish gastronomy with other traditional dishes. The locale's ambiance combines the charm of old-world Turkey with a contemporary twist, creating a unique aesthetic.
Address: Alaçatı, 11048. Sokak No:3, 35930, 35930 Çeşme/İzmir, Türkiye
#5 Hasan Usta Ev Yemekleri: Savour the Comfort of Authentic Home-Style Turkish Delights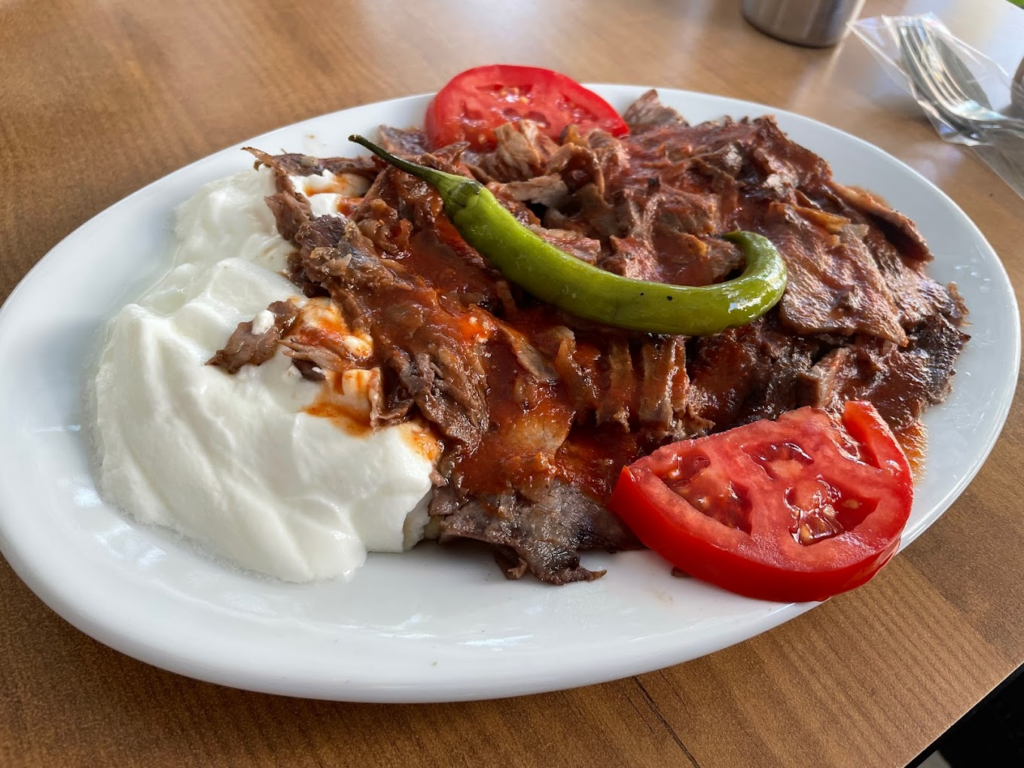 Hasan Usta Ev Yemekleri stands out as a sought-after destination for individuals seeking a homely Turkish culinary experience. While the variety of kebabs remains a mainstay, this locale also introduces patrons to a broader spectrum of home-cooked Turkish fare. Distinctive kebab variants such as Adana, Urfa, and Iskender share the menu with other traditional Turkish home dishes. The establishment creates a unique ambiance that combines modernity with a homey feel, reflecting a true Turkish dining environment.
Address: 16 Eylül, 3005. Sk., 35930 Çeşme/İzmir, Türkiye
#6 ÖMÜR PİDE ÇEŞME: Relish the Timeless Tradition of Turkish Pide at Its Best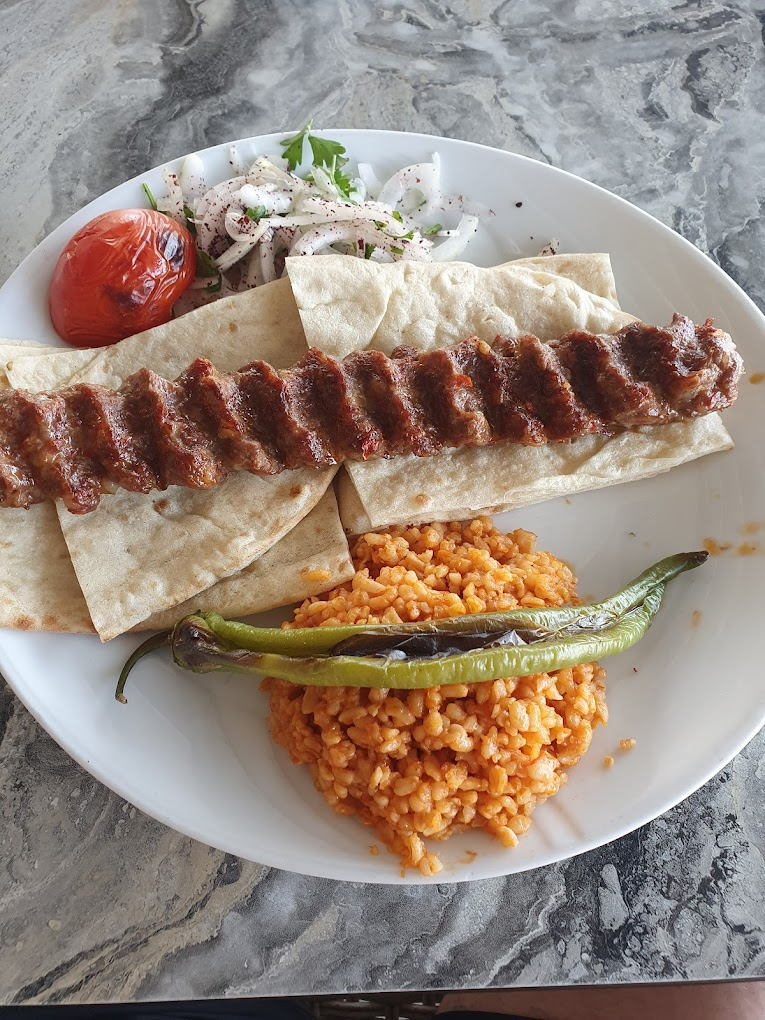 Ömür Pide Çeşme is a celebrated establishment, carving its niche in the culinary scene with its emphasis on traditional Turkish pide. The pide, a beloved Turkish specialty resembling a boat-shaped pizza, forms the heart of its menu, with a variety of toppings ranging from simple cheese to a mix of flavorful meats. Beyond the pide, the menu also showcases a medley of other traditional Turkish dishes, providing a well-rounded gastronomic experience.
Address: Musalla, 1016. Sk. 21/A, 35930 Çeşme/İzmir, Türkiye
#7 Elit Life: Elevate Your Dining Experience with Exquisite Modern Fare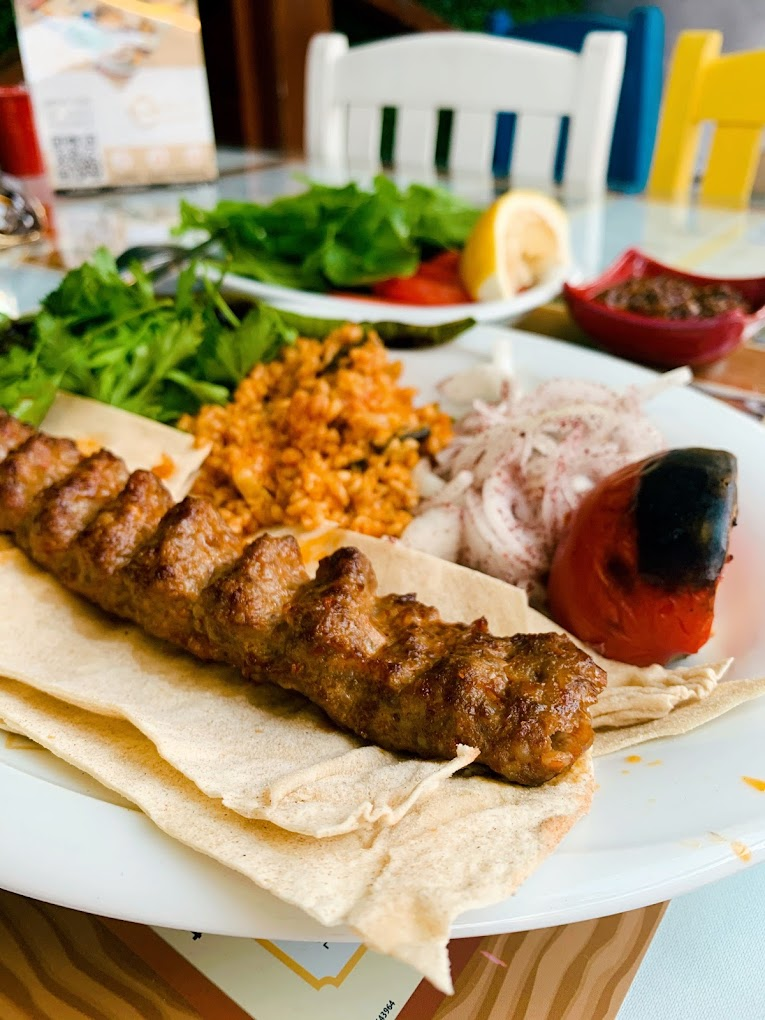 Elit Life is ideally known for kebab enthusiasts. While serving an assortment of Turkish cuisine, the extensive kebab menu sets it apart. Whether it's the fiery Adana kebab, the delectably tender Urfa kebab, or the flavorful Iskender kebab, there's a wide range to explore for kebab lovers. Each kebab dish at Elit Life is expertly prepared using local ingredients to maintain the authenticity of Turkish flavors. The restaurant also serves a range of accompaniments and Turkish beverages to pair with the kebabs. Situated in a stylish setting, Elit Life blends tradition and modernity, appealing to a broad demographic of diners.
Address: Ilıca, okan Kip Çarşısı, 3435. Sk. D:8, 35930 Çeşme/İzmir, Türkiye
Conclusion
These seven eateries, each with their unique charm, ensure that every bite you take is a celebration of the rich, diverse, and incredibly satisfying Turkish cuisine. As you enjoy the succulent kebabs, let the enchanting aura of Cesme weave its magic around you. Here's to making memories, one scrumptious kebab at a time.