When it comes to kebab cuisine in Marmaris, a delightful coastal town in Turkey, there's certainly no shortage of incredible spots to indulge in. In this guide, we delve into the 7 best kebab restaurants that have made a name for themselves through exceptional food, authentic preparation methods, and unparalleled customer service. So, let's embark on a flavorful adventure and explore what these renowned establishments have to offer.
7 Best Kebab Restaurants in Marmaris
#1 La Kebap Restaurant: Savor the Flavor of Authenticity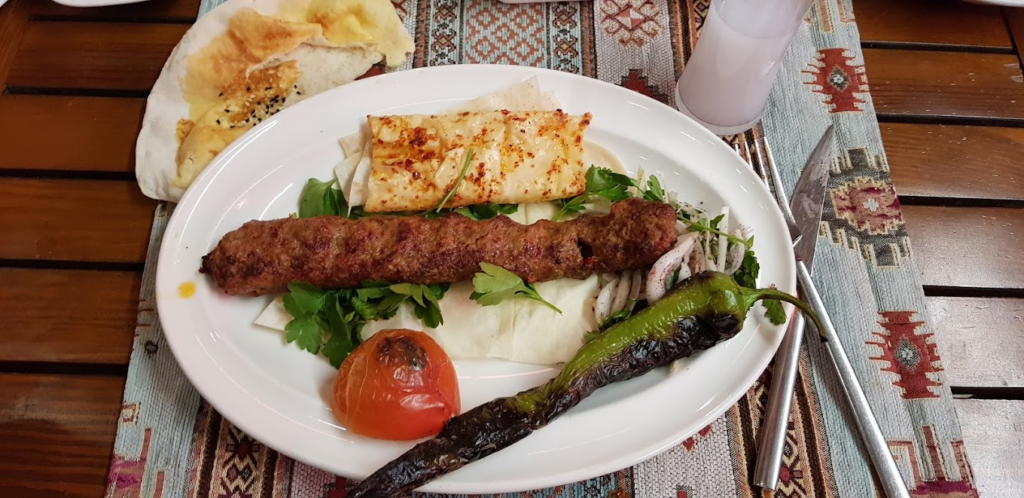 La Kebap Restaurant is a food establishment specialized in serving various types of kebabs, a culinary tradition with roots in Middle Eastern cuisine. The restaurant primarily focuses on kebabs, offering a diverse range of preparations from classic shish kebabs to doner kebabs and everything in between. Using fresh, quality ingredients, La Kebap provides an authentic culinary experience, presenting a menu designed to satisfy both traditional kebab lovers and those interested in trying a modern twist on this beloved dish. Besides kebabs, the restaurant also offers an assortment of Mediterranean and Middle Eastern sides such as tabbouleh, hummus, and baba ganoush. Additionally, a selection of refreshing beverages and traditional desserts complement the main course options. La Kebap Restaurant offers both dine-in and take-away services to cater to different customer preferences.
Address: Armutalan, Adnan Menderes Cd. No:110, 48706 Marmaris/Muğla, Türkiye
#2 Marmaris Hatay Döner: Taste the Legacy of Turkish Delicacies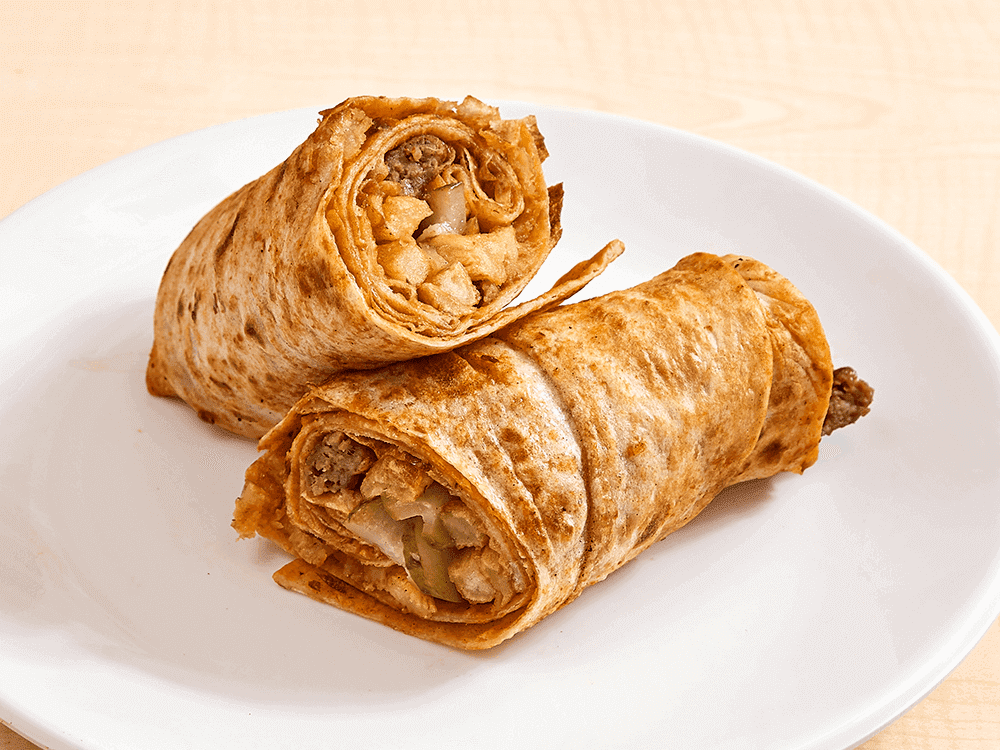 Marmaris Hatay Döner is a restaurant dedicated crafting authentic doner kebabs, a cornerstone of Turkish cuisine, originating from the Hatay region. They prioritise quality and authenticity because they are known for their unique approach to this traditional food. The restaurant sources high-grade meats marinated in a blend of regional spices before being slow-roasted on a vertical rotisserie, following the time-honored Hatay method. Apart from the iconic doner kebab, they also serve an array of sides influenced by Mediterranean flavors, such as fresh salads and pita bread.
Address: Armutalan, Şht. Ahmet Benler Cd. No:26 D:E, 48700 Marmaris/Muğla, Türkiye
#3 Yılmaz Döner: Discover the Art of Turkish Kebabs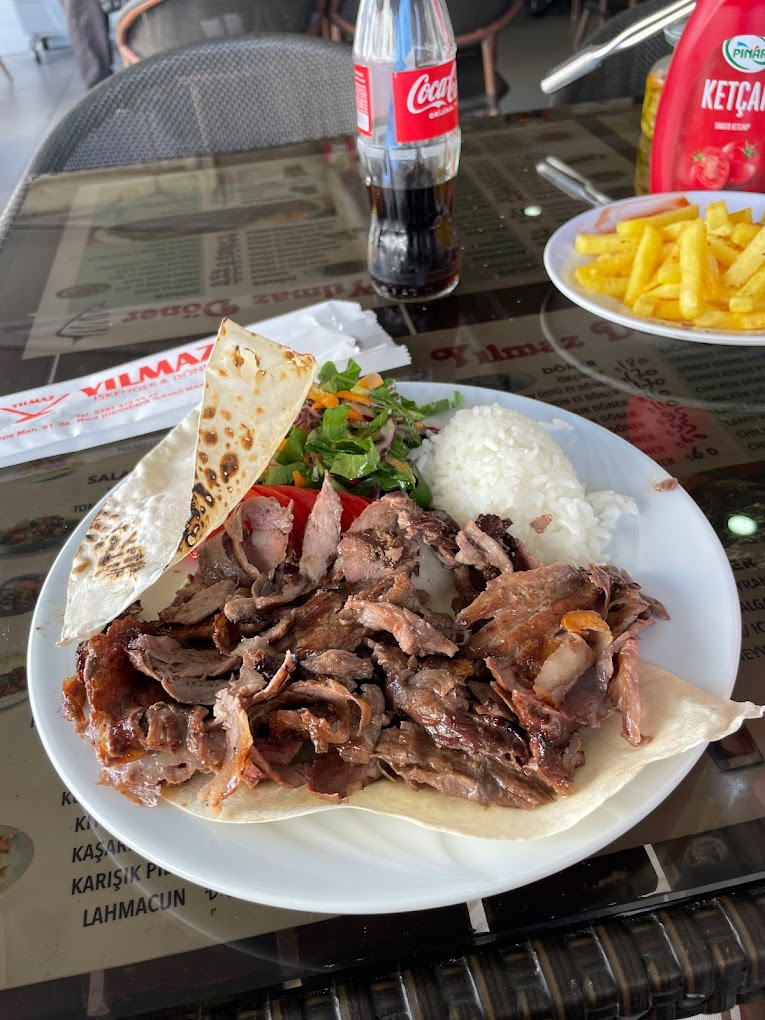 Yılmaz Döner is a restaurant with a primary focus on the preparation and serving of authentic Turkish doner kebabs. The establishment prides itself on adhering to traditional Turkish cooking methods, showcasing the rich flavors and textures of the iconic dish. Freshly cut, marinated meat is cooked on a vertical rotisserie and served in a variety of ways, including in sandwiches, on platters, or as part of combo meals. Aside from their signature doner kebabs, Yılmaz Döner also offers a selection of complementary dishes and sides, such as Turkish rice, salads, and a variety of traditional sauces. Patrons can choose to enjoy their meals within the cozy, inviting ambiance of the restaurant or opt for take-out services. In essence, Yılmaz Döner provides an authentic Turkish dining experience that revolves around the beloved doner kebab.
Address: Tepe, 48700 Marmaris/Muğla, Türkiye
#4 Antakya Döner: Embark on a Flavorful Journey through Turkish Tradition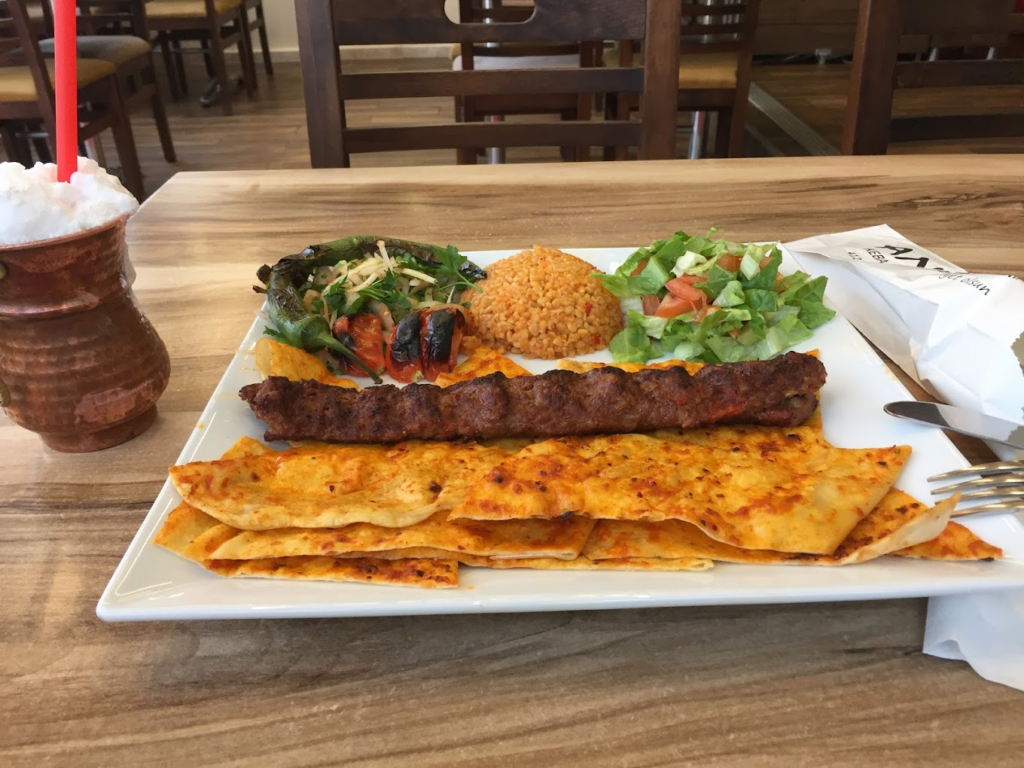 Antakya Döner is a restaurant specializing in serving genuine doner kebabs, a delicacy deeply rooted in the culinary traditions of Turkey's Antakya region. Renowned for their attention to detail and authenticity, they skillfully roast quality meats on a vertical spit to achieve that characteristic flavor and succulence associated with traditional doner kebabs. Apart from their celebrated kebabs, Antakya Döner extends its menu to include an array of side dishes showcasing the Mediterranean influence on Antakya's cuisine, such as vibrant salads and a variety of freshly baked breads. Customers have the flexibility to enjoy their meal in the welcoming setting of the restaurant or avail of the takeaway option. By offering an array of traditional dishes, Antakya Döner aims to transport its patrons to the heart of Turkey through an immersive dining experience.
Address: Tepe, 48. Sk., 48700 Marmaris/Muğla, Türkiye
#5 Ege Vera: Where Culinary Dreams Come True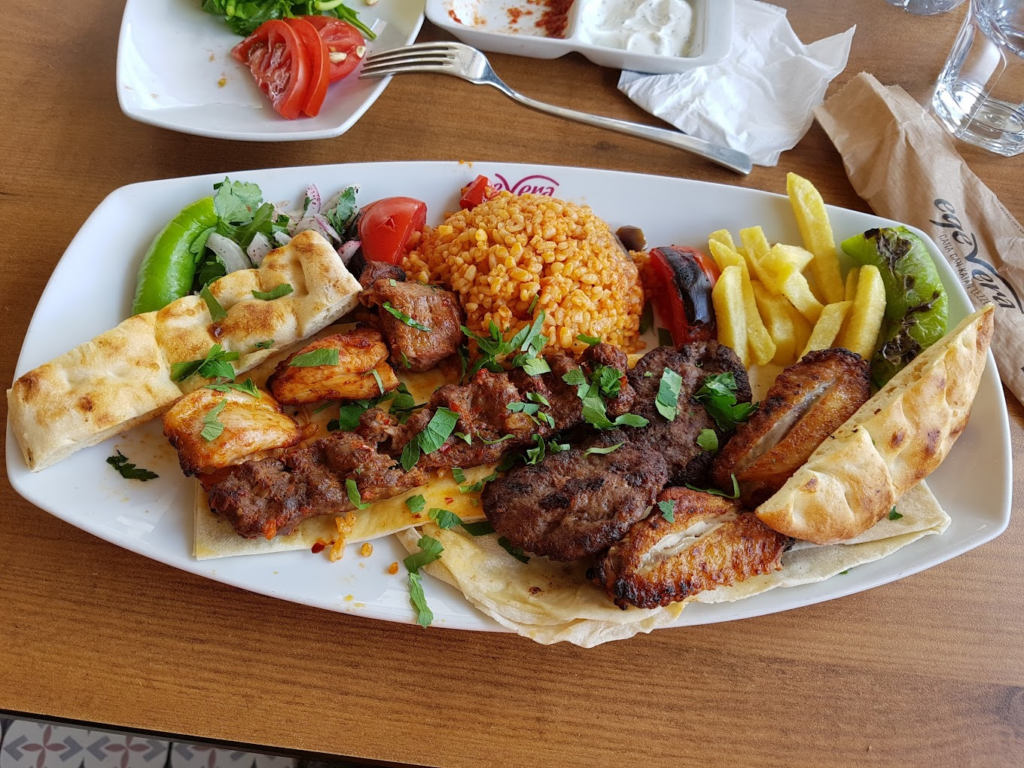 Ege Vera is a dining establishment featuring a menu including a diverse cuisine of the Aegean region of Turkey. The restaurant is known for serving a variety of traditional dishes that reflect the area's rich culinary heritage, featuring an abundance of fresh vegetables, olive oil, and seafood. Alongside these, Ege Vera offers a unique take on the iconic doner kebab, prepared with their signature marinades and cooked to perfection on a vertical rotisserie. The menu extends beyond the kebab, offering a wide range of Aegean classics such as mezes, seafood dishes, and traditional desserts. The restaurant provides a warm and inviting atmosphere for those wishing to dine in. Alternatively, a takeaway service is available for those seeking to enjoy Ege Vera's offerings at their own convenience. In essence, Ege Vera encapsulates the vibrant flavors of the Aegean in every dish.
Address: Tepe, Kubilay Alpugan Sk. No:5, 48700 Marmaris/Muğla, Türkiye
#6 Marmaris Kirtil Ev Yemekleri Döner Kebap Salonu: A Taste of Turkish Tradition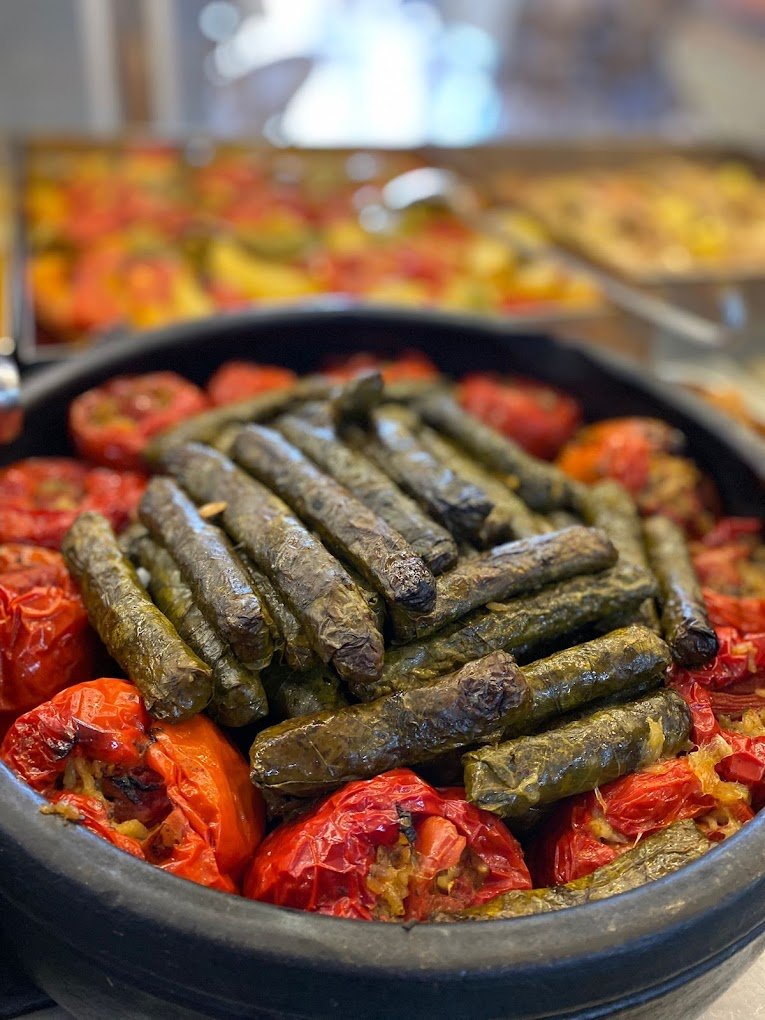 Marmaris Kirtil Ev Yemekleri Döner Kebap Salonu is a unique dining venue combining the appeal of home-style cooking with the allure of traditional Turkish kebab culture. The restaurant's primary highlight is the doner kebab, a beloved Turkish dish made with marinated meats slow-cooked on a vertical spit, prepared true to its origins. However, Marmaris Kirtil sets itself apart by integrating home-style Turkish dishes into its menu, offering a comforting variety of meals prepared using time-honored recipes and locally sourced ingredients. From slow-cooked stews and casseroles to refreshing salads and breads, the menu reflects an authentic domestic culinary experience. The restaurant provides a homely atmosphere for dining in, but also offers take-away service for patrons wishing to enjoy their meals elsewhere.
Address: Tepe, 36. Sk. No:69, 48700 Marmaris/Muğla, Türkiye
#7 Ottoman Kebap Marmaris: Savor the Rich Flavors of History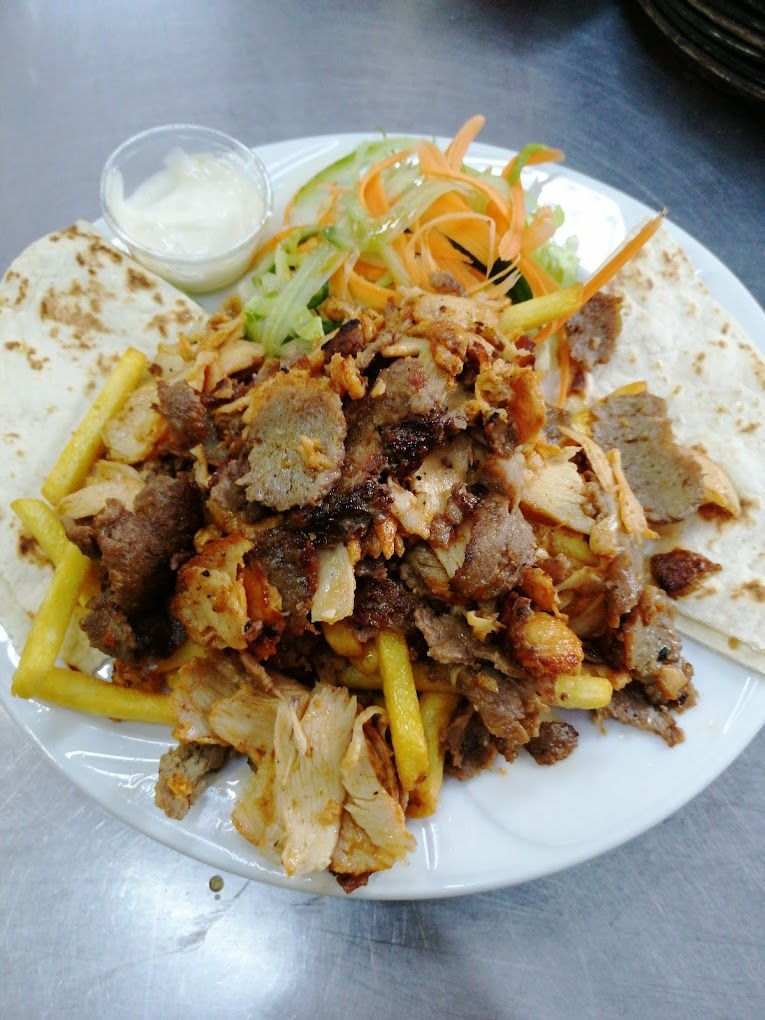 Ottoman Kebap Marmaris is a restaurant devoted to bringing the grandeur of the Ottoman culinary legacy to the present day, with a special emphasis on kebab preparations. Their menu pays homage to the empire's rich and varied gastronomy, headlined by the iconic doner kebab. The meat, marinated in a blend of special spices, is slow-cooked on a vertical grill, staying true to the authentic method. In addition to the kebabs, the restaurant offers a range of Ottoman-inspired dishes, featuring mezes, stuffed vegetables, and traditional desserts, each recipe carrying a story from the imperial kitchen. Diners can enjoy their meals in the eatery's elegant interior that echoes the Ottoman aesthetic or avail themselves of the take-away option for convenience.
Address: Armutalan, 48706 Marmaris/Muğla, Türkiye
Conclusion
Wrapping up, the kebab restaurants in Marmaris truly offer a delectable dive into the robust flavors and traditions of Turkish cuisine. Each of the seven highlighted establishments brings something unique to the table, be it a certain dish, method of preparation, or their distinctive atmosphere. Trying out these top kebab spots isn't just about the food, but also the cultural immersion and sense of community that come with it. So go ahead, explore these gems of Marmaris, and embark on a memorable gastronomic journey.