Located on the stunning turquoise coast of Turkey, Fethiye is a city steeped in history and bathed in natural beauty. While it's known for its ancient rock tombs, beautiful beaches, and vibrant markets, the city is also a treasure trove of culinary delights.  This guide will introduce you to some of the best kebab restaurants in Fethiye, where the aroma of perfectly grilled meat and the magic of authentic Turkish spices will transport you to a world of culinary ecstasy. So, loosen your belts and prepare for an unforgettable kebab journey in this picturesque Turkish city.
7 Best Kebab Restaurants in Fethiye
#1 Fethiye Paşa Kebap: Crafting Culinary Legacies, One Kebab at a Time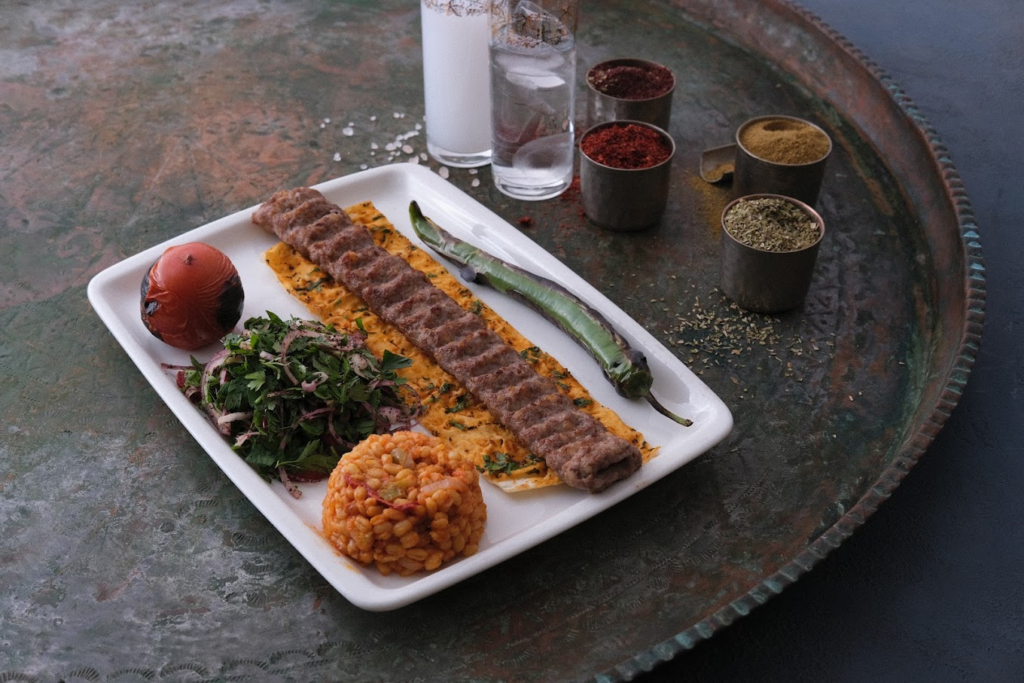 Fethiye Paşa Kebap is a traditional Turkish restaurant primarily known for its delectable array of kebab dishes.  Their menu is a tribute to the time-honored culinary traditions of Turkey, with a special focus on kebabs. Varieties include classics such as Adana and Urfa Kebap, skewered meats like Şiş Kebap, and distinct regional creations like the İskender Kebap. All the kebabs are freshly prepared, with marinated meats cooked over charcoal for an enriched, smoky flavor. Additionally, the menu also encompasses a range of meze, salads, pide, lahmacun, and a selection of traditional Turkish desserts.
Address: Cumhuriyet, Çarşı Cd. No:42, 48300 Fethiye/Muğla, Türkiye
#2 Babzen Kebab: Where Tradition Meets Delight in Every Bite
Babzen Kebab is a restaurant that offers a menu centered around kebab, a dish popular in Middle Eastern cuisine. Located within a busy neighborhood, the restaurant features an array of kebab options. From traditional styles like Shish and Doner Kebab to more regional specialties, there's a wide variety to choose from. All the kebabs are prepared using high-quality ingredients, including tender meats and a range of spices.
In addition to kebabs, Babzen Kebab also serves a selection of other Middle Eastern and Mediterranean dishes. This includes mezzes, falafels, hummus, and baklava, providing customers with a diverse choice of food items. The restaurant's approach to food preparation emphasizes authenticity, aiming to stay true to the culinary traditions of the regions its dishes originate from. It is a destination for those interested in exploring Middle Eastern flavors and dishes.
Address: Foça, 984Sokak, 48300 Fethiye/Muğla, Türkiye
#3 SIĞLA KEBAP: An Epicurean Journey through the Heart of Kebab Artistry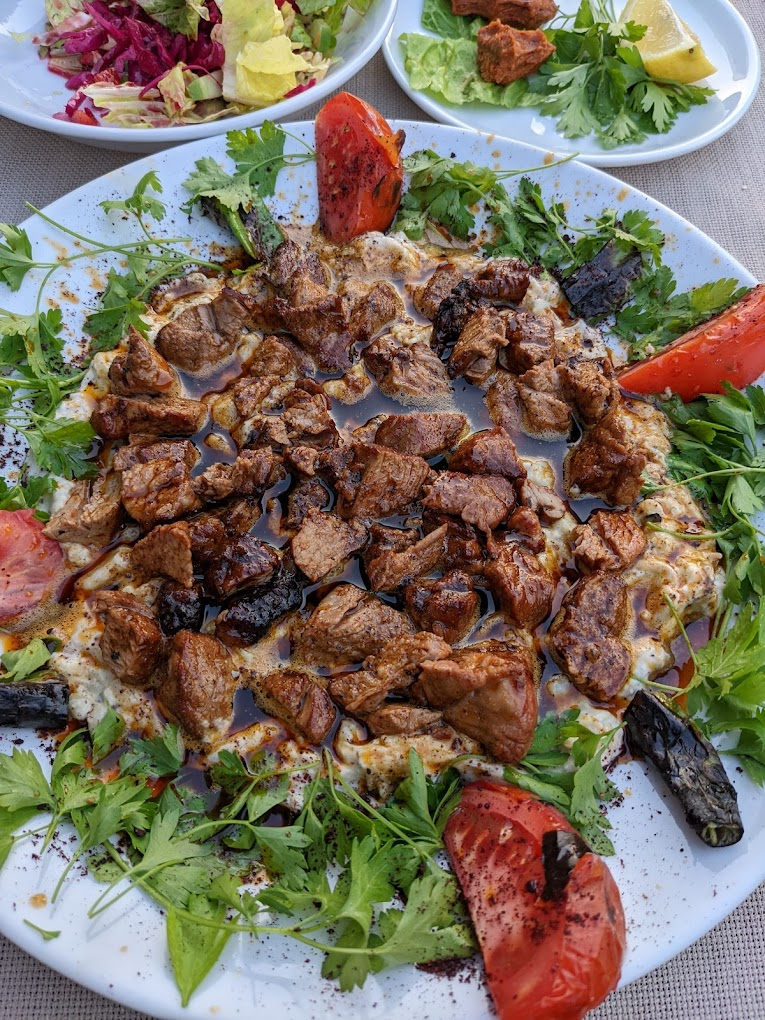 Siğla Kebap is a dining venue recognized for its commitment to offering an expansive menu focused on the iconic dish of the kebab. It's strategically located in an urban setting and provides a wide array of kebab preparations. The menu showcases traditional renditions such as Shish and Doner Kebabs, along with special local iterations that add a distinctive edge to the eating experience.
Beyond its kebab-centric offerings, Siğla Kebap also presents a diverse selection of additional Middle Eastern and Mediterranean dishes. Patrons can enjoy a spectrum of mezzes, the crunch of freshly made falafels, smooth and flavorful hummus, and the indulgent sweetness of baklava. The authenticity and quality that Siğla Kebap brings to the table make it a magnet for those who appreciate traditional regional cuisine.
Address: Foça, Barış Manço Blv. NO:57, 48300 Fethiye/Muğla, Türkiye
#4 Kebapçı'dayım Dürüm: Wrapping the Essence of Turkish Flavors in Every Dürüm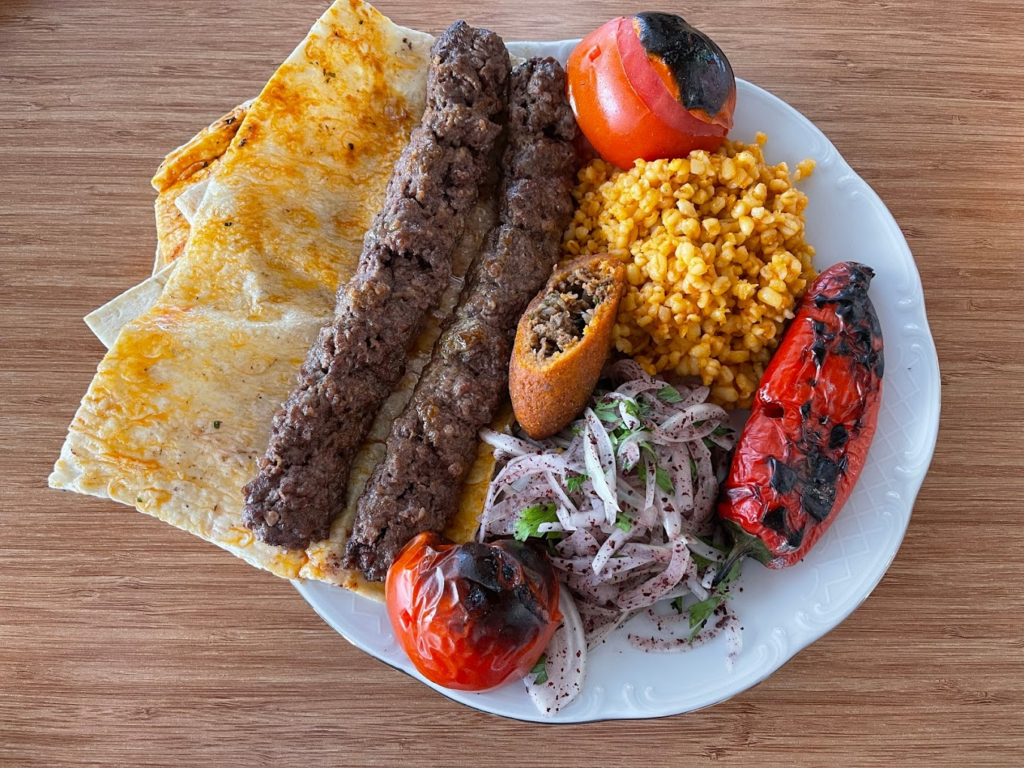 Kebapçı'dayım Dürüm is a culinary establishment specializing in traditional Turkish cuisine, particularly various types of kebabs. Emphasizing authenticity, this restaurant is known for its wide array of kebab offerings, including popular options such as the Doner Kebab, Adana Kebab, and Urfa Kebab, served either on a plate or rolled in flatbread to create a satisfying dürüm. These savory dishes are commonly accompanied by salads, rice, or bulgur pilaf. In addition to kebabs, the menu at Kebapçı'dayım Dürüm also includes other Turkish favorites like pide and lahmacun. Patrons commend the spot for its adherence to traditional Turkish flavors and cooking techniques.
Address: Tuzla, Adnan Menderes Blv. No:9/D, 48300 Fethiye/Muğla, Türkiye
#5 Dönerci İbrahim Usta: Mastery in Motion, A Symphony of Flavors in Every Döner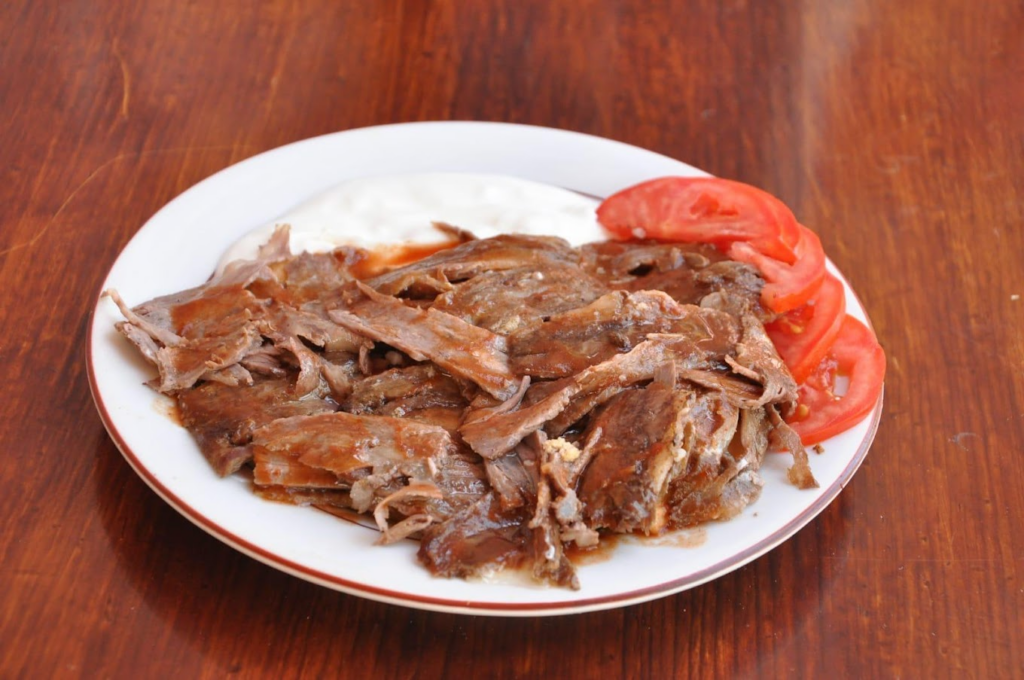 Dönerci İbrahim Usta is a restaurant primarily serving Turkish döner. This type of meal involves rotating skewers of meat, usually lamb or chicken, which are thinly sliced and often served in bread. At Dönerci İbrahim Usta, the focus is on quality and tradition, using time-honored methods for preparing and cooking the meat. The menu isn't extensive, primarily offering döner in various forms like sandwiches and plates. Alongside the main dish, customers can also order sides such as vegetables, pilafs, and salads. For anyone interested in trying a traditional Turkish döner, Dönerci İbrahim Usta is a place where this dish is prepared with respect for the original recipe.
Address: Cumhuriyet, 48300 no60:E/Muğla, Türkiye
#6 Chef Alaaddin Restaurant: Immerse in a Tapestry of Tastes Crafted by Mastery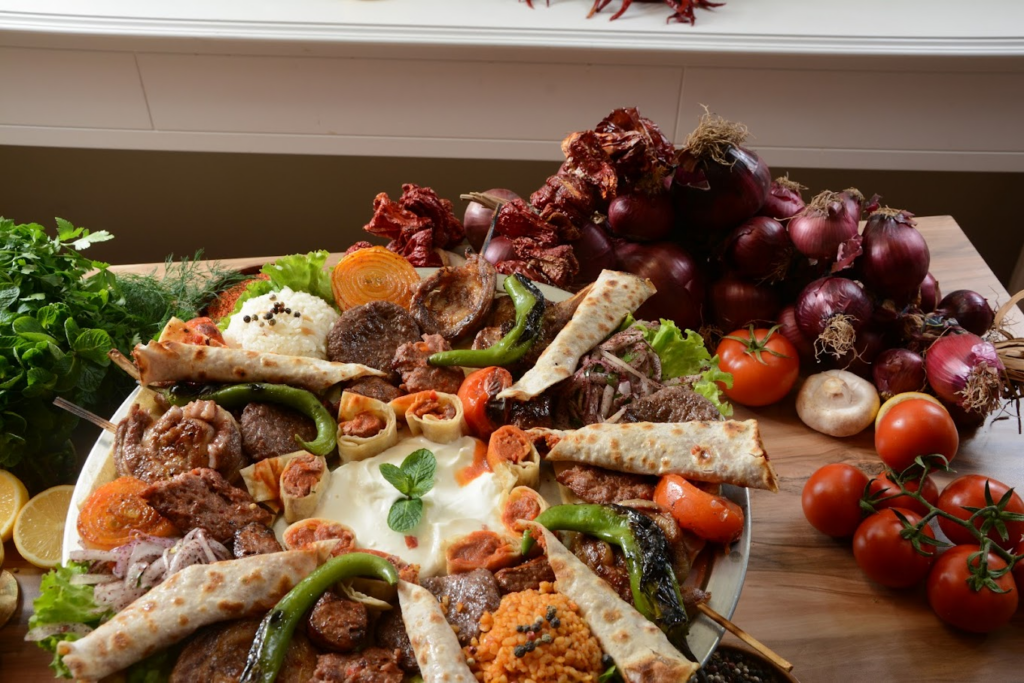 Chef Alaaddin Restaurant is a dining venue known for its broad offering of dishes from various culinary traditions. A key feature of this establishment is its ability to merge different cooking techniques and ingredients, under the direction of the namesake Chef Alaaddin. While it is not tied to a specific type of cuisine, it often leans towards Mediterranean and Middle Eastern influences. Its menu is diverse, encompassing everything from hearty meat dishes to vegetarian-friendly meals. Common menu items include traditional kebabs, meze platters, a variety of salads, and numerous specialty dishes created by Chef Alaaddin himself. For those seeking a place to explore an eclectic blend of culinary traditions, Chef Alaaddin Restaurant offers a unique dining experience.
Address: Tuzla, Sadi Pekin Cd. No:4, 48300 Fethiye/Muğla, Türkiye
#7 Çalış Kebab's ve Dürüm: Experience the Magic of Turkish Kebabs and Dürüm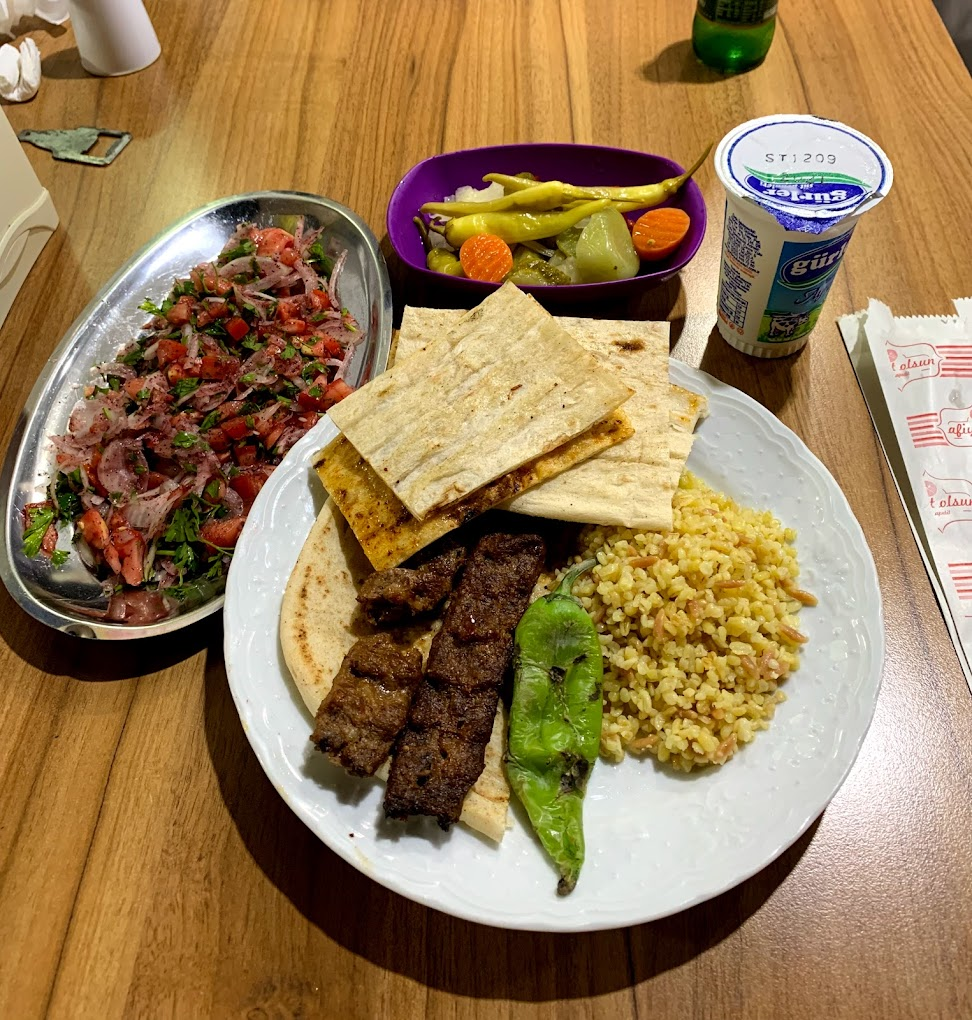 Çalış Kebab's ve Dürüm is a food establishment primarily focused on Turkish fast food. Their specialties are various forms of kebabs and dürüm, a wrap typically filled with sliced meat from a vertical rotisserie, along with a variety of sauces and vegetables. The menu is simple yet varied, allowing customers to choose from options like Doner Kebab, Adana Kebab, and Urfa Kebab, all of which can be served as a plate or as a dürüm. They also offer a selection of side dishes including salads and fries. Çalış Kebab's ve Dürüm is known for quick service and convenience, making it a popular choice for those seeking a quick meal without sacrificing flavor and quality.
Address: Foça, Barış Manço Blv. No:101, 48300 Fethiye/Muğla, Türkiye
Conclusion
From seasoned establishments to promising newcomers, Fethiye's kebab scene is as diverse as it is flavorful, providing an enchanting fusion of age-old traditions and innovative culinary artistry. As our culinary tour concludes, it's evident that the best kebab restaurants in Fethiye offer more than just a meal – they deliver a memorable dining experience soaked in local culture and tantalizing flavors. So, when you find yourself in Fethiye, remember to explore these culinary gems for a taste of authentic Turkish kebabs that will linger in your