Safranbolu, a UNESCO World Heritage site in Turkey, is renowned not only for its well-preserved Ottoman architecture but also for its panoramic vistas. As visitors wander its labyrinthine alleys, some are drawn to its unique culinary offerings set against breathtaking backdrops. The best restaurants in Safranbolu don't just serve delectable Turkish dishes; they also offer mesmerizing views that enhance the dining experience. Perched atop hills, nestled by historic sites, or overlooking charming bazaars, these eateries are a blend of visual and gastronomic delight. Join us as we embark on a journey through Safranbolu's most scenic restaurants, where the promise of tantalizing flavors is complemented by views that tug at the heartstrings of every traveler.
6 Best Restaurants With View In Safranbolu
#1. TAŞEV RESTAURANT/ Sanat ve Şarap Evi: Safranbolu's Skyline, Taşev's Fine Line of Cuisine."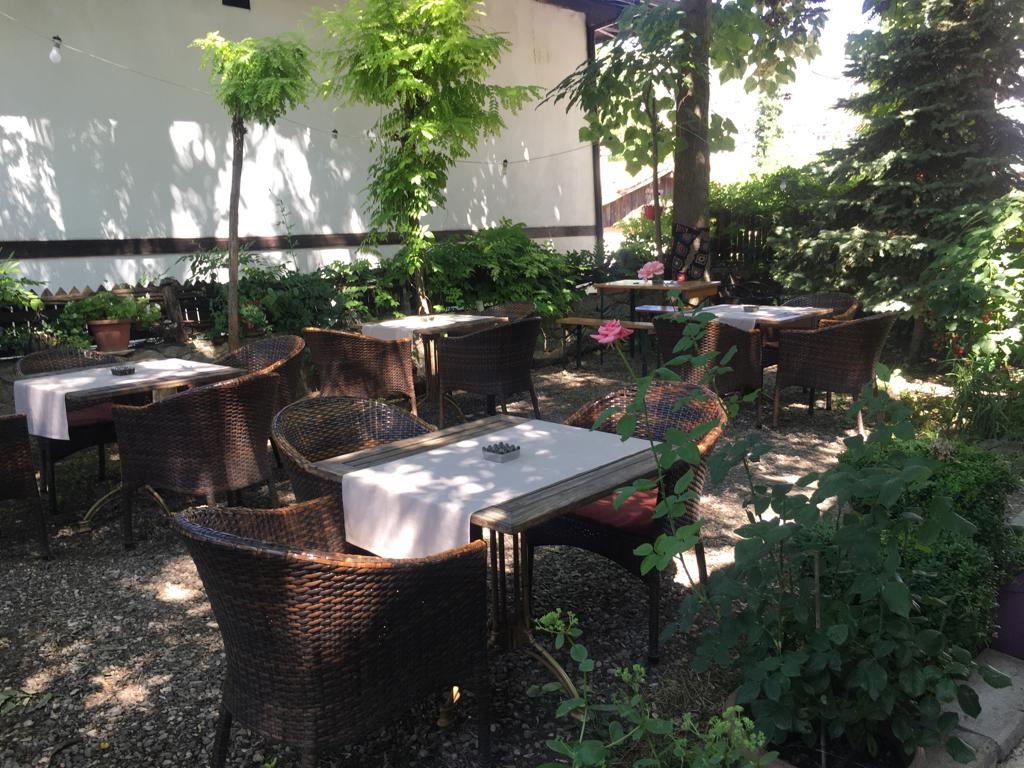 TAŞEV RESTAURANT, also known as "Sanat ve Şarap Evi," is a dining establishment located near the Kaymakamlar Muze. The restaurant is known not only for its culinary offerings but also for the views it provides of the surrounding area. Many guests choose to reserve a table at TAŞEV to relish its flavorful dishes while taking in the sights of the nearby museum. The view showcases the town's iconic Ottoman-era houses, the meandering cobbled streets, and the rolling hills beyond.
The menu at TAŞEV includes a variety of dishes, with sarma, zeama, and ravioli being some of the notable options. In addition to the food, the restaurant also has a selection of beverages, including house wine, rum, and rakia. These drinks complement the dishes and enhance the overall dining experience.
Address: Musalla, Hıdırlık Ykş. Sk. No:14, 78600 Safranbolu/Karabük, Türkiye
#2. PERON Doyuranadam: A Slice of Heaven for Steak Connoisseurs
Nestled in Safranbolu, PERON Doyuranadam sets itself apart as a meat lover's paradise, especially for those with a discerning taste for steak. Stepping into the culinary world of PERON Doyuranadam, one is immediately taken by the variety and precision in their steak offerings.
However, what adds another layer to the dining experience is the visual treat beyond the plate. Instead of the usual cityscapes, diners are treated to a more intimate view: quaint alleys, the rhythmic flow of daily life in Safranbolu, and the distant silhouette of age-old structures.
Address: Cemal Caymaz Mahallesi Bargah Rezidans, Sadri Artunç Cd., 78000 Safranbolu/Karabük, Türkiye
#3. Eyvan Yöre Mutfağı: A Gastronomic Oasis of Local Delicacies.
Eyvan Yöre Mutfağı is a traditional restaurant that specializes in authentic Turkish cuisine. Situated in a prime location, the restaurant provides diners with the unique opportunity to experience both the rich flavors of Turkey and scenic views The menu at Eyvan Yöre is comprehensive, with a focus on traditional dishes. Notably, they serve sarma (stuffed grape leaves), dumplings, and menudo (a type of soup).
Eyvan Yöre Mutfağı offers its visitors a glimpse into the everyday ebb and flow of Safranbolu. With its strategically located dining area, patrons can observe the daily hustle and moments of serenity that define this historic town. All in all, a visit to Eyvan Yöre Mutfağı is not just about satisfying one's hunger; it's a culinary expedition into the heart of Safranbolu's gastronomic culture.
Address: Çavuş, Altuğ Sokak No:1, 78600 Safranbolu/Karabük, Türkiye
#4. Atış Butik Restaurant: Dine with the Best Views in Town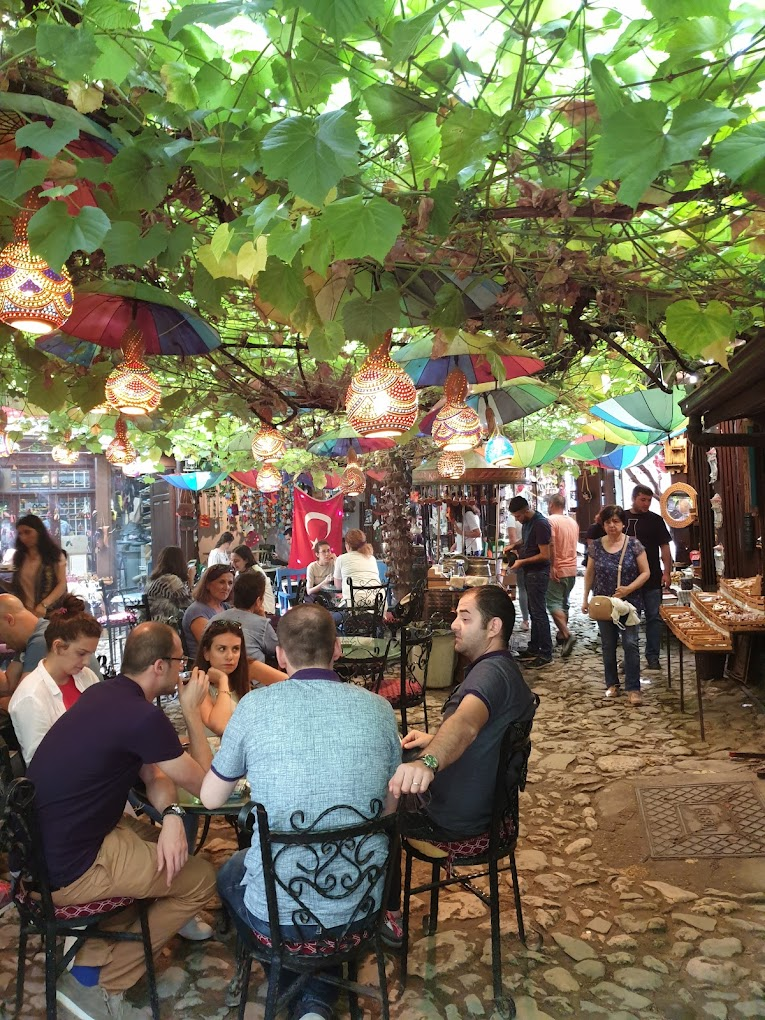 Atış Butik Restaurant, located near the Kaymakamlar Muze, offers an inviting spot for visitors to unwind after exploring the museum. This establishment primarily serves Turkish cuisine, with a range of dishes that showcase the country's rich culinary traditions. Patrons can savor dishes such as sarma, zeama, and menemen. For those with a sweet tooth, the restaurant offers tasty baklava and halo-halo, which are bound to leave an impression
Atış Butik Restaurant is located among traditional Turkish houses, alleys, and cobblestone streets. The immediate surroundings of Atış Butik offer glimpses into Safranbolu's daily life, set against a backdrop of its historical context. The view from the restaurant encompasses both man-made and natural elements. Guests can observe nearby Ottoman-style structures, showcasing the area's architectural history. Additionally, the local landscape, characterized by hills and green areas, can be seen from the restaurant. This makes Atış Butik Restaurant a spot where people can enjoy their meals while taking in the area's diverse visuals.
Address: Babasultan, Han arkası sokak No 34, 78600 Safranbolu/Karabük, Türkiye
#5. Safranbolu Zencefil Yöresel Lezzetler: Savor the Essence of Local Flavors Amidst Charming Surroundings.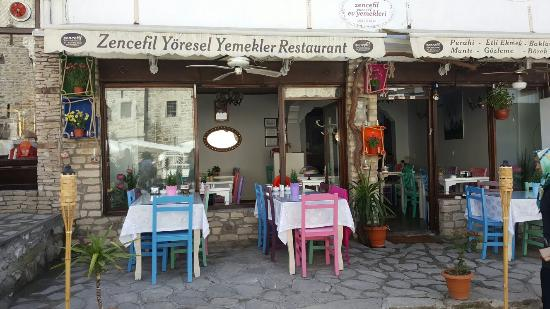 Safranbolu Zencefil Yöresel Lezzetler is a restaurant that offers both Turkish and Vegetarian dishes. On their menu, one can find options such as pasta, gozleme, and various salads. Baklava is one of the desserts available. The meal is rounded off with a selection of beverages, among which is rum.
The restaurant's surroundings offer a delightful visual treat. The interior decor captures the quaint charm of Safranbolu, with its wooden finishes and artisanal touches. The exterior, meanwhile, embraces the architectural splendor of the town, allowing diners to bask in the beauty of cobbled streets, antique houses, and the soft rustle of trees.
Address: Çeşme, 78600 Safranbolu/Karabük, Türkiye
#6. Kazanocagi: Flavors as Ageless as the View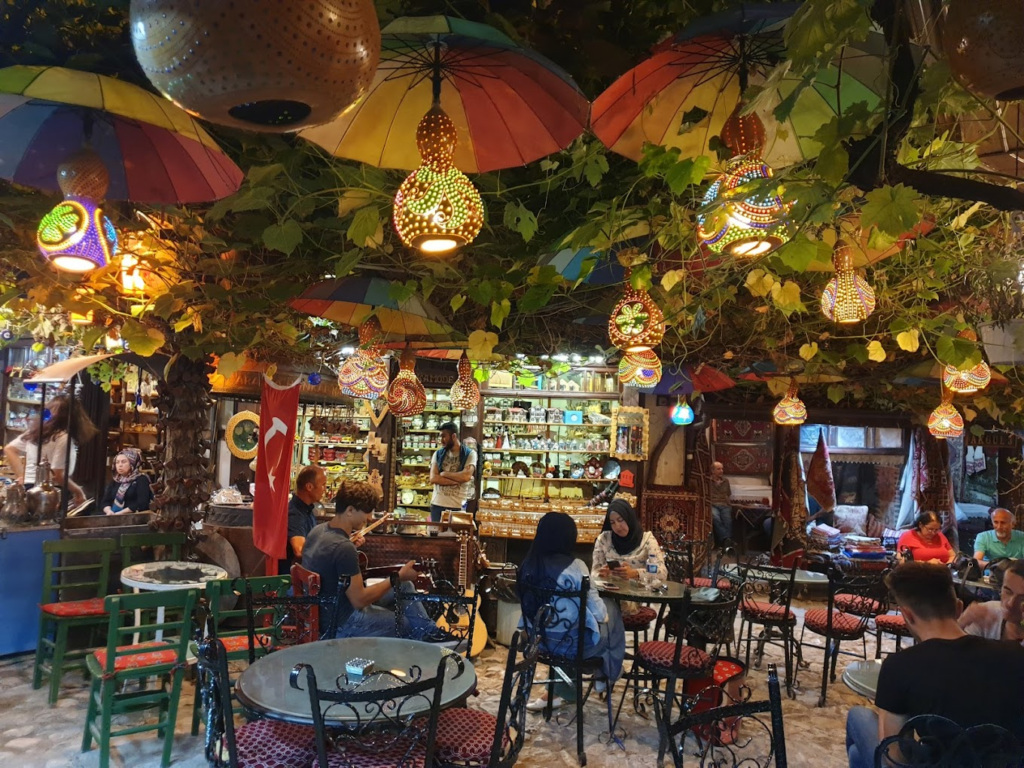 Positioned in the heart of Safranbolu, Kazanocagi offers more than just a culinary treat; it's a vantage point into the soul of this historic town The restaurant's strategic location provides diners with an elevated view of the town's skyline, characterized by its iconic Ottoman-era structures, terracotta rooftops, and the winding cobbled streets that seem to meander endlessly. As the day progresses, the changing sunlight plays on these structures, casting dynamic shadows and lighting up the alleys, offering a dynamic backdrop to every meal.
It offers traditional Turkish dishes which include mezes (appetizers), kebabs, various meat and vegetable dishes, baklava, and other Turkish desserts, complemented by traditional drinks like rakı or ayran.
Address: Karaali, Kasaplar Sok. No:10, 78600 Safranbolu/Karabük, Türkiye
Conclusion
In conclusion, restaurants with views in Safranbolu, Turkey, combine tasty Turkish dishes with beautiful landscapes. These places allow visitors to dive deep into the town's history and culture, all while enjoying its natural beauty. Eating at these spots is more than just about the food; it's a chance to soak in the charm and heritage of Safranbolu. It's evident that these places are essential stops for anyone wanting a memorable meal. The blend of great food and stunning views makes these restaurants standout spots in Safranbolu.