Bodrum is a beautiful city located on the Turkish coastline bordering the Aegean Sea. It offers an incredible place to relax, soak up the sun, and immerse yourself in a captivating mix of modern amenities and historical grandeur. Here, we present 15 things you should do when you visit Bodrum.
13 Things To Do In Bodrum
1) Visit the Bodrum Castle (Castle of St Peter)
Immerse yourself in a journey through history by visiting Bodrum Castle. This magnificent structure, built by the Knights Hospitaller in the 15th century, stands as a testament to the city's rich history. Today, it serves not only as an iconic landmark but also houses the captivating Bodrum Museum of Underwater Archaeology. The view from the castle walls offers a panoramic vista of the city and the sparkling Aegean Sea beyond, which is certainly a sight to behold.
2) Explore the Bodrum Museum of Underwater Archaeology
Located within the Bodrum Castle, the Museum of Underwater Archaeology is more than just a series of exhibition halls. This place is home to an extensive collection of relics sourced from shipwrecks dating as far back as the Bronze Age. Discover a myriad of ancient treasures such as glassware, jewelry, and copperware, alongside the reconstructed shipwrecks themselves. This museum is not just for history buffs but anyone who appreciates a journey back in time.
3) Marvel at the Mausoleum of Halicarnassus
The Mausoleum of Halicarnassus, one of the Seven Wonders of the Ancient World, is a must-visit while in Bodrum. Although only ruins remain today, the site still exudes a sense of grandeur and historical importance. Take a stroll around the ancient ruins and imagine the colossal tomb that once stood in honor of Mausolus, the Persian satrap.
4) Visit the Theatre of Halicarnassus
The ancient Theatre of Halicarnassus, built during the reign of Mausolus, can seat up to 13,000 spectators and is still in use for concerts and festivals today. Its architecture, echoing the grandeur of the ancient world, provides an unforgettable backdrop for modern performances. Witnessing an event here is like traveling back in time.
5) Discover the Zeki Muren Arts Museum
Pay a visit to the Zeki Muren Arts Museum, dedicated to the life and work of Zeki Muren, one of Turkey's most loved singers and performers. The museum, which used to be Muren's residence, showcases his personal belongings, costumes, and awards, offering a glimpse into his flamboyant life and illustrious career.
6) See the Windmills in Bodrum
The charming white windmills of Bodrum, standing tall on the hilltops, are one of the city's most iconic sights. They date back to the 18th century when they were used to grind flour for the local community. Now, they serve as a beautiful reminder of Bodrum's past and offer stunning views of the city and the sea.
7) Relax at Bitez Beach
Bitez Beach is a perfect place for a tranquil day out. Its clear turquoise waters and golden sands are perfect for sunbathing, swimming, and enjoying water sports. The beach is lined with restaurants and cafes, allowing you to indulge in some delicious Turkish cuisine while enjoying the breathtaking views.
8) Take a Boat Trip
Credit: Source link
A boat trip is a perfect way to explore Bodrum's beautiful coastline. Cruise along the turquoise waters, visit secluded beaches, swim in serene coves, and enjoy a traditional Turkish lunch onboard.
9) Stroll Around Bodrum Harbour
Bodrum Harbour is a vibrant place filled with yachts, traditional gulet boats, and waterfront restaurants. A stroll here during the evening offers a feast of local flavors and a spectacle of lights reflecting off the calm sea.
10) Visit Ephesus Terrace Houses
Although a little drive away from Bodrum, a day trip to the Ephesus Terrace Houses is worth the detour. These ancient Roman homes, decorated with beautiful mosaics and frescoes, offer a fascinating insight into Roman domestic life.
11) Explore Priene
Another great day trip from Bodrum is to the ancient city of Priene. Known for its well-preserved Hellenistic architecture, Priene offers a wealth of historical sights, including a theater, a temple, and the ruins of several stately homes.
12) Scuba Dive Century-Old Shipwrecks
Credit: Source link
If you're a fan of adventure, don't miss the opportunity to scuba dive and explore century-old shipwrecks off Bodrum's coast. The crystal clear Aegean waters are home to numerous wrecks and a plethora of marine life, offering an unforgettable underwater adventure.
13) Eat Your Heart Out on Turkish Food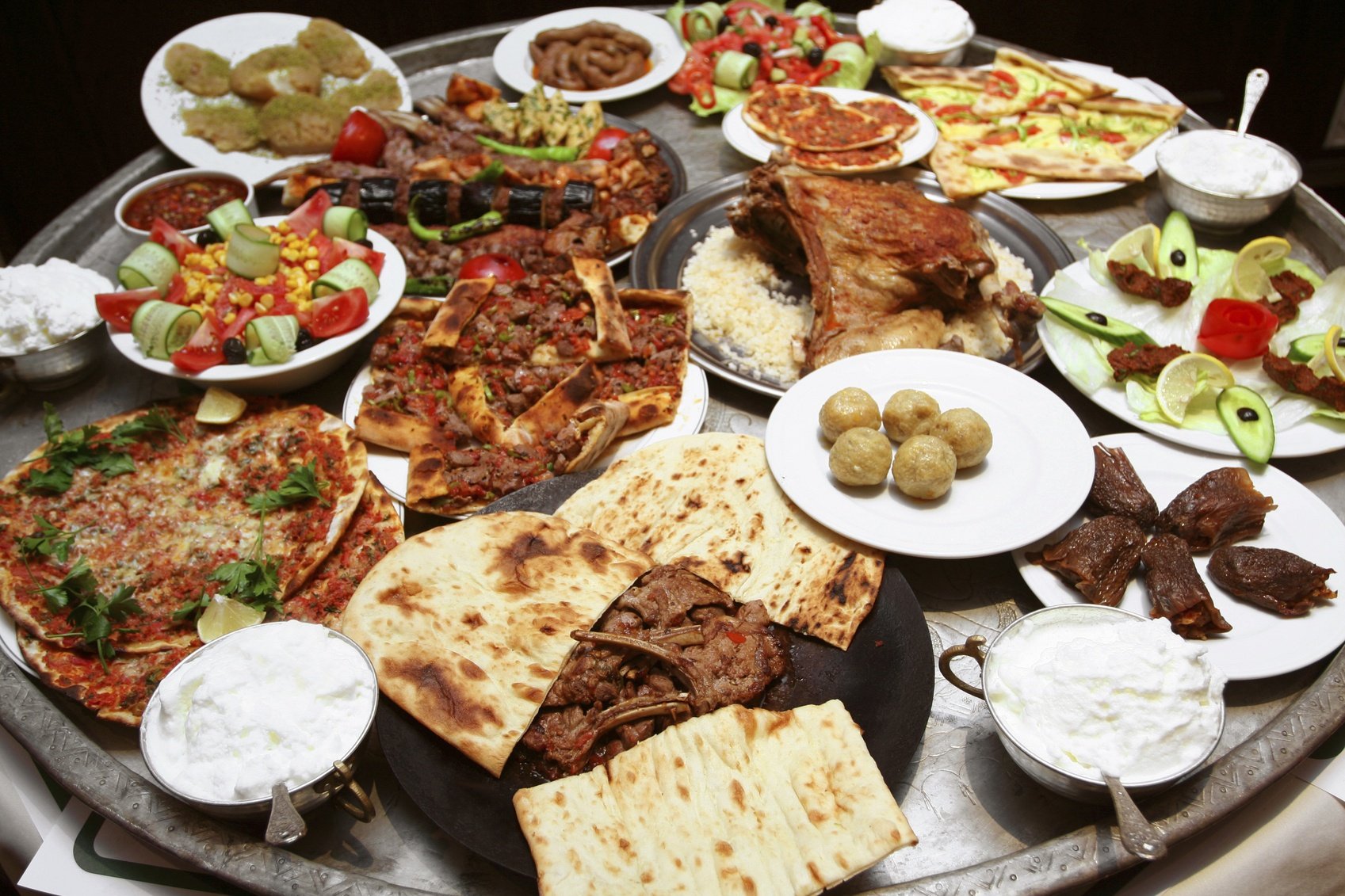 Credit: Source link
Turkish cuisine is a delight for the senses, and there's no better place to savor it than Bodrum. From mouthwatering kebabs to sweet baklava, Bodrum offers an endless variety of dishes that cater to every palate. Don't forget to try the local specialty, Bodrum tangerine.
Beyond the beaches and historical sites, Bodrum also offers a vibrant shopping scene. Explore the local markets filled with colorful spices, traditional ceramics, and beautiful textiles. Enjoy a Turkish bath, attend a classical music festival, take a day trip to Greece, or walk in the footsteps of Alexander the Great at Myndos Gate. There is something for everyone in this enchanting Turkish city.
Frequently Asked Questions
How do you spend a day in Bodrum?
A day in Bodrum could start with a visit to the Bodrum Castle, which also houses the Museum of Underwater Archaeology. Then, head to the Mausoleum of Halicarnassus and the ancient Theatre of Halicarnassus. For lunch, indulge in local Turkish cuisine at a seaside restaurant. In the afternoon, you could relax at one of the beautiful beaches like Bitez Beach or take a boat trip along the coast. In the evening, stroll around the vibrant Bodrum Harbour, have dinner at a local eatery, and enjoy Bodrum's nightlife.
Is 3 days enough for Bodrum?
Three days can provide a decent introduction to Bodrum, allowing you to visit some of the main historical sites like the Bodrum Castle, the Mausoleum of Halicarnassus, and the Theatre of Halicarnassus. You can also enjoy the beautiful beaches and sample the local cuisine. However, if you wish to fully explore Bodrum, including its lesser-known sites, enjoy its nightlife, take a boat trip, and have some downtime on the beach, a longer stay would be advisable.
Does Bodrum have good nightlife?
Yes, Bodrum has a vibrant nightlife and is known as one of the most dynamic night-time spots on the Aegean Sea. The city is filled with an array of options to suit all tastes, from relaxed waterfront bars to lively nightclubs. Some popular spots include Halikarnas Club, one of the largest open-air clubs in Europe, and the Marina Yacht Club, which is perfect for a relaxed evening.
What month is best for Bodrum?
The best months to visit Bodrum are from late April to October. The weather during this period is typically warm and sunny, perfect for beach activities and exploring historical sites. The peak tourist season is July and August, so if you prefer a quieter time, consider visiting in the shoulder months (April-June and September-October).
What is best to buy from Bodrum?
Bodrum offers a variety of unique and traditional items that make for perfect souvenirs or gifts. These include traditional Turkish ceramics, colorful handwoven rugs, Turkish tea and spices, olive oil products, and jewelry. Bodrum is also famous for its tangerines, so any product made from this citrus fruit, such as jams and candies, could be a good choice.