Top 3 museum tours we recommend:
#1 Royal Heritage Unveiled: Exclusive Skip-the-Line Access to Topkapi Palace Museum & Optional Harem Tour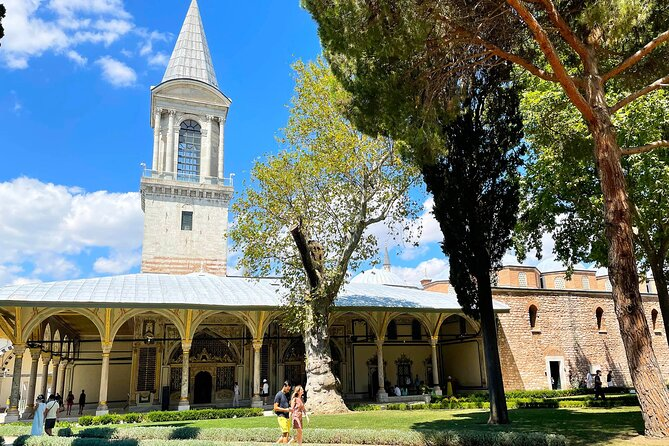 Delve into the majestic allure of Istanbul's regal past with an exclusive access pass to the Topkapi Palace Museum. Reserve your tickets and secure a seamless journey into this architectural gem. Our expert guides greet you upon arrival, escorting you through expedited entrance lines, right into the heart of the palace. Opt for our smart audio guide app, bypassing traditional audio device lines and deposit requirements. This ticket grants access to the palace's major courtyards, royal collections, and the breathtaking sultan terraces. For an extra dose of royal intrigue, upgrade your experience with a peek into the Harem—the queens' and concubines' secluded quarters.
Why Join This Tour?
Skip-the-Line Advantage: Bypass long queues with priority admission to the Palace Museum.
Guided Orientation: Begin your journey with a brief introduction by a licensed professional, equipping you with essential knowledge to appreciate the palace's historical significance.
Smart Audio Guide: Access detailed commentary in six languages through our convenient app, enhancing your exploration of the palace.
Comprehensive Access: Explore major courtyards, examine royal collections, and marvel at the stunning views from the sultan terraces.
Optional Harem Access: Opt to tour the Harem, the private quarters of the queens and concubines, for a unique glimpse into royal life.
From the sweeping views of the sultan terraces to the intrigue of the Harem, your journey through Topkapi Palace promises to be a captivating blend of history, culture, and architectural grandeur. Embark on this journey and experience the best of Istanbul's regal past.
#2 Witness the Unbelievable: A Journey into the Incredible Museum of Illusions, Istanbul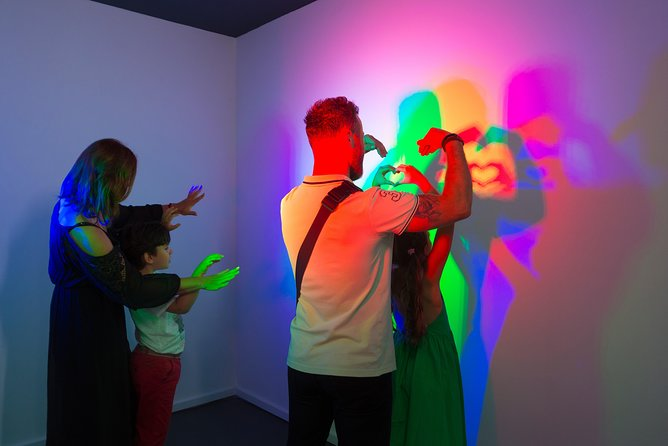 Get set for a journey that transcends reality, as you step into the enigmatic Museum of Illusions in Istanbul. Explore a surreal world with over 60 fascinating illusions meticulously curated throughout the venue. Interactive exhibits such as the Infinity Room, Clone Table, Kinetic Turntables, and the Rotated Room beckon for memorable and mesmerizing photographs. Unleash your imagination and witness the extraordinary, all under one roof.
Why Join This Tour?
Experience the Unordinary: Witness over 60 unique illusions, each carefully designed to push the boundaries of perception.
Interactive Exhibits: Engage with exhibits like the Infinity Room, Clone Table, and more for a fully immersive experience.
Memorable Photography: Capture incredible, mind-bending photographs that are sure to amaze and confound your friends and family.
All-Inclusive Access: Your ticket covers all fees and taxes, ensuring a hassle-free experience.
The Museum of Illusions in Istanbul beckons those with a taste for the unusual and the extraordinary. This journey is not just a tour, but an intriguing exploration of perception and reality, where what you see is often not what it seems. Step into this intriguing world and let your senses be captivated.
#3 Gateway to Istanbul: The Ultimate Istanbul E-Pass with Skip-the-Line Access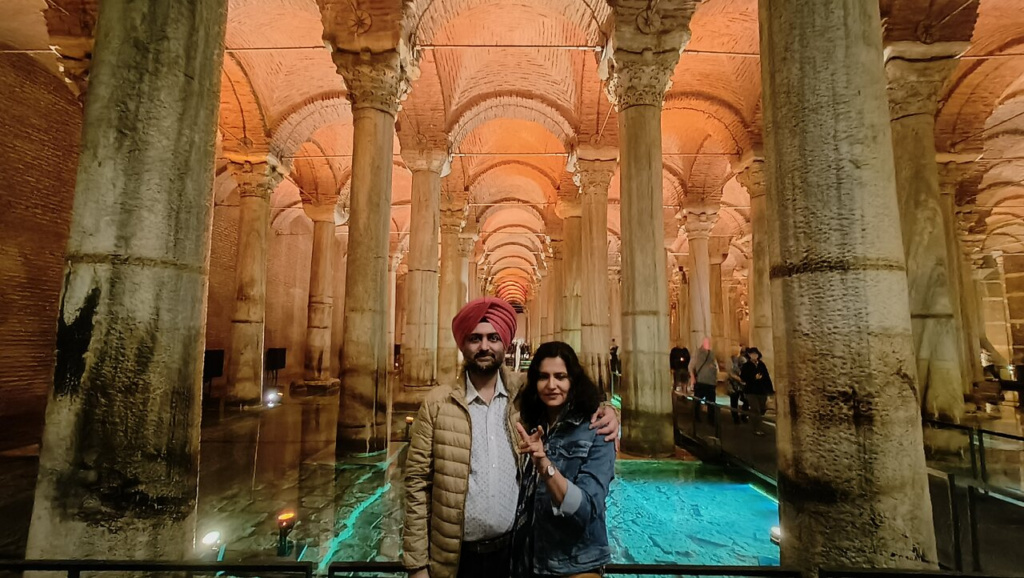 Embrace the wonders of Istanbul in the most convenient and economical way with the flexible Istanbul E-Pass. With options for a 2-, 3-, 5-, or 7-day pass, you can effortlessly explore over 40 of the city's most coveted attractions and guided tours. From the architectural marvels like Topkapi Palace, Hagia Sophia, Basilica Cistern, and Blue Mosque to unique experiences like a Grand Bazaar tour and Bosphorus cruise, it's all at your fingertips.
Why Join This Tour?
Effortless Exploration: Your E-Pass unlocks over 70+ attractions, tours, and activities, paving the way for an effortless journey through Istanbul.
Flexible Durations: Choose a pass to match your schedule and budget with options for 2, 3, 5, or 7 days.
Guided Tours: Receive professional guidance in English for 7 top attractions, enhancing your understanding and appreciation of these sites.
Free Guidebook: Get a complimentary Istanbul guidebook in six languages: English, Arabic, Spanish, French, Russian, and Croatian.
Save Money: The E-Pass is a cost-effective way to experience the city's top attractions, tours, and experiences.
Your Istanbul E-Pass is not just a ticket; it's a gateway to the rich history, captivating culture, and iconic landmarks of this vibrant city. Uncover the best Istanbul has to offer at your own pace and convenience.
#4 Window into the Past: Skip-the-Line Access to Turkish and Islamic Arts Museum with Expert Guide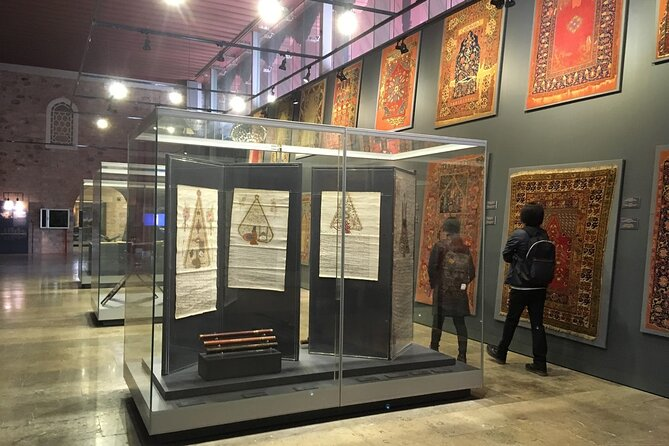 Uncover the wealth of Middle Eastern art and culture housed within the Turkish and Islamic Arts Museum, home to the world's largest carpet collection, calligraphic displays, and a selection of ancient Qurans. This guided tour offers not just skip-the-line access to the museum but also expert insights that elevate your experience beyond mere observation. With the convenience of a mobile ticket and the flexibility to fit around your Istanbul itinerary, this is the ideal way to appreciate the influence of the Muslim World on Turkish art.
Why Join This Tour?
Hassle-free Entrance: Enjoy the luxury of skip-the-line access, saving your precious time in Istanbul.
Expert Guidance: Benefit from the insights of a professional guide, helping you to not just see, but understand, the art.
Convenient Timing: This short, focused tour fits effortlessly into your itinerary, making it a perfect addition to a day of exploring Istanbul.
Digital Ticketing: Check-in with ease using your mobile ticket.
Artistic Insight: Learn about the significant influence the Muslim World has had on Turkish art, offering a different lens into history and culture.
Stepping into the Turkish and Islamic Arts Museum is like traveling back in time, with every artifact offering a unique perspective into the past. With our expert guide illuminating the stories behind the displays, your visit will be as educational as it is enchanting. Don't miss this opportunity to engage with the rich tapestry of Turkish and Islamic art.
#5 Journey Through History: Expedited Access to Istanbul's Archaeological Museums with Guided Highlights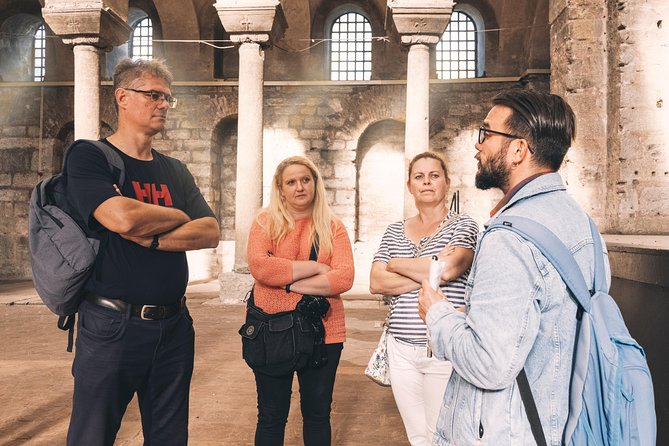 Embark on a fascinating journey through history with an expedited access ticket to Istanbul's Archaeological Museums, home to a plethora of artifacts from the Ottoman Empire and beyond. This tour not only guarantees quick entry but also offers an immersive 30-minute guided highlight tour, after which you are free to explore at your own pace. Bask in the legacy of one of Turkey's first museums, established in 1869, and discover an attraction that many visitors overlook.
Why Join This Tour?
Prioritized Entry: Save time and bypass long queues with skip-the-line access to the museums.
Expertly Guided Highlights: Engage with history through a 30-minute guided tour, focusing on the museum's most significant artifacts.
Independent Exploration: After the guided highlights, enjoy the freedom to explore the museum's other exhibits at your own leisure.
Historical Depth: Learn about the museum's history, dating back to the time of Mehmed the Conqueror, and how it transitioned from the Ottoman Empire to the Turkish Republic.
Unique Attraction: Visit a less-touristy yet highly rewarding attraction in Istanbul.
Embarking on this historical journey will offer you a unique perspective into Istanbul's past, enhancing your appreciation for the city's deep-rooted culture and history. Let our professional guide illuminate the stories behind the artifacts, making your visit both educational and engaging. Stay tuned for more intriguing tour options!
#6 Istanbul Unveiled: Discover the City's Treasures with a 5-Day Museum Pass and Guided Tours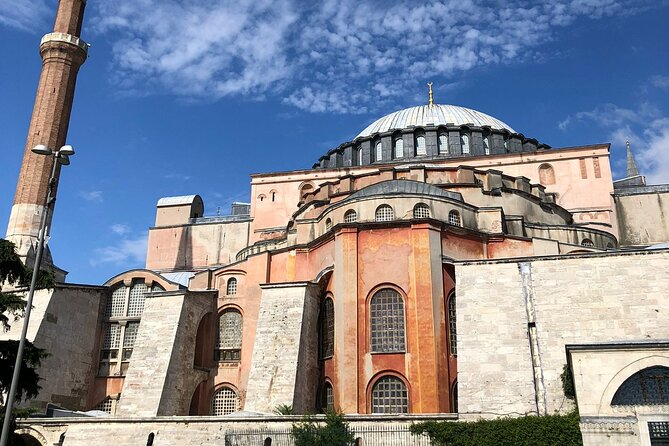 Embark on an immersive journey through Istanbul's rich history and culture with the comprehensive 5-Day Istanbul Museum Pass. This pass grants you access to ten remarkable museums and includes five expertly guided walking tours. From the iconic Hagia Sophia and Topkapi Palace to the awe-inspiring Blue Mosque and the vibrant Grand Bazaar, you'll experience the city's top attractions. With skip-the-line access, a complimentary digital guidebook, and professional guidance in English, this pass ensures a seamless and enriching exploration of Istanbul.
Why Join This Tour?
Unlimited Exploration: Access 10 of Istanbul's most renowned museums, diving deep into the city's artistic and historical treasures.
Guided Walking Tours: Join expert guides for five captivating walking tours, offering a deeper understanding of Istanbul's culture and landmarks.
Complimentary Digital Guidebook: Receive a comprehensive 50-page digital guidebook, available in six languages, providing valuable insights for your journey.
Skip-the-Line Access: Save precious time with priority entrance to all included museums, bypassing long queues.
Flexible Validity: Passes are valid for two years from the date of purchase, allowing you to plan your Istanbul adventure at your convenience.
Immerse yourself in Istanbul's vibrant heritage as you explore its iconic landmarks and delve into its fascinating museums. With the 5-Day Museum Pass, you'll unlock the city's cultural treasures and enjoy the convenience of expert guidance throughout your journey. Make the most of your time in Istanbul with this comprehensive pass.
#7 Discover the Treasures: Unveiling Hagia Sophia's Highlights with a Guided Tour and Audio Guide App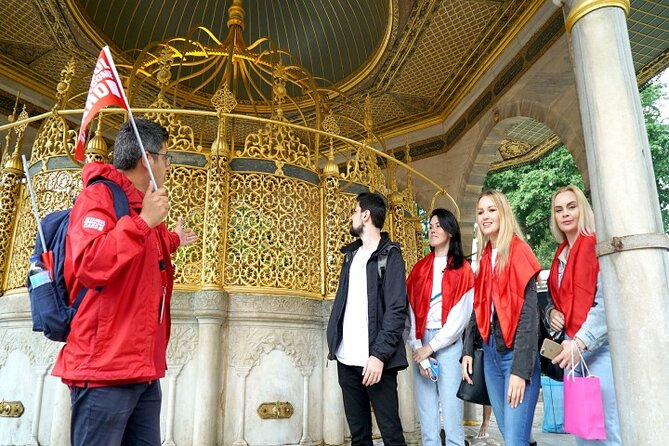 Immerse yourself in the timeless beauty of Hagia Sophia, Istanbul's renowned historical gem. Join a captivating guided tour and unlock the secrets of this architectural marvel, while the audio guide app enriches your experience with fascinating insights. With the flexibility to explore at your own pace and learn from an expert guide, you'll uncover the treasures within Hagia Sophia and gain a deeper appreciation for its historical significance.
Why Join This Tour?
Guided Insights: Delve into the wonders of Hagia Sophia as a knowledgeable guide shares captivating stories and reveals hidden highlights.
Flexible Exploration: Enjoy the freedom to visit at your preferred time, allowing you to savor every moment and discover the beauty at your own pace.
Ample Time for Wonder: Immerse yourself in the captivating details and immerse yourself in the historical atmosphere of Hagia Sophia, spending as long as you desire.
Enhanced Understanding: Access the audio guide app for an immersive journey through the history and significance of each section, adding depth to your exploration.
Uncover Timeless Beauty: Experience the breathtaking grandeur of Hagia Sophia, a testament to Istanbul's rich cultural heritage and architectural brilliance.
Embarking on this journey through Hagia Sophia's highlights will transport you to a world of awe-inspiring beauty and historical wonders. With expert guidance and engaging audio commentary, you'll uncover the hidden treasures and stories that have shaped this iconic site over the centuries.