In the sun-kissed town of Didim, Turkey, nestled between golden beaches and historical ruins, exists a world of culinary delights. This guide introduces you to the top 9 kebab restaurants that have earned acclaim for their delicious, succulent creations. Offering a variety of mouthwatering kebabs, these establishments serve dishes steeped in generations of tradition. Whether you crave the classic doner, or wish to indulge in regional specialities like adana or urfa, there's a flavour for every taste. Join us as we embark on an unforgettable gastronomic journey, showcasing the exceptional flavours and warm hospitality offered by Didim's best kebab restaurants.
The 7 Best Kebab Restaurants In Didim 
#1. Arti's Restoran Bar – Culinary Adventures in a Cozy Corner!
At Arti's Restoran Bar, diners can experience a delightful culinary journey with a focus on the rich and flavorful world of kebabs. The restaurant is famous for crafting kebabs with precision and expertise, using the finest cuts of meat and fresh, quality ingredients. The kebab menu at Arti's offers an enticing array of options, catering to diverse palates. Guests can indulge in succulent lamb kebabs, tender and juicy chicken kebabs, and mouthwatering beef kebabs, each seasoned to perfection. For those seeking a lighter alternative, the restaurant also offers delicious vegetable and paneer kebabs that are equally satisfying.
Beyond kebabs, the menu showcases a variety of delicious appetizers and salads, providing a well-rounded dining experience. Arti's Restoran Bar is an excellent choice for food enthusiasts who appreciate the delightful flavors of expertly prepared kebabs and seek a warm and inviting atmosphere to enjoy a delicious meal with friends and family.
Address: Yeni, 872. Sk. No:6, 09270 Didim/Aydın, Türkiye
#2. Didim Ocakbaşı – A Taste of Tradition, Fresh from the Grill!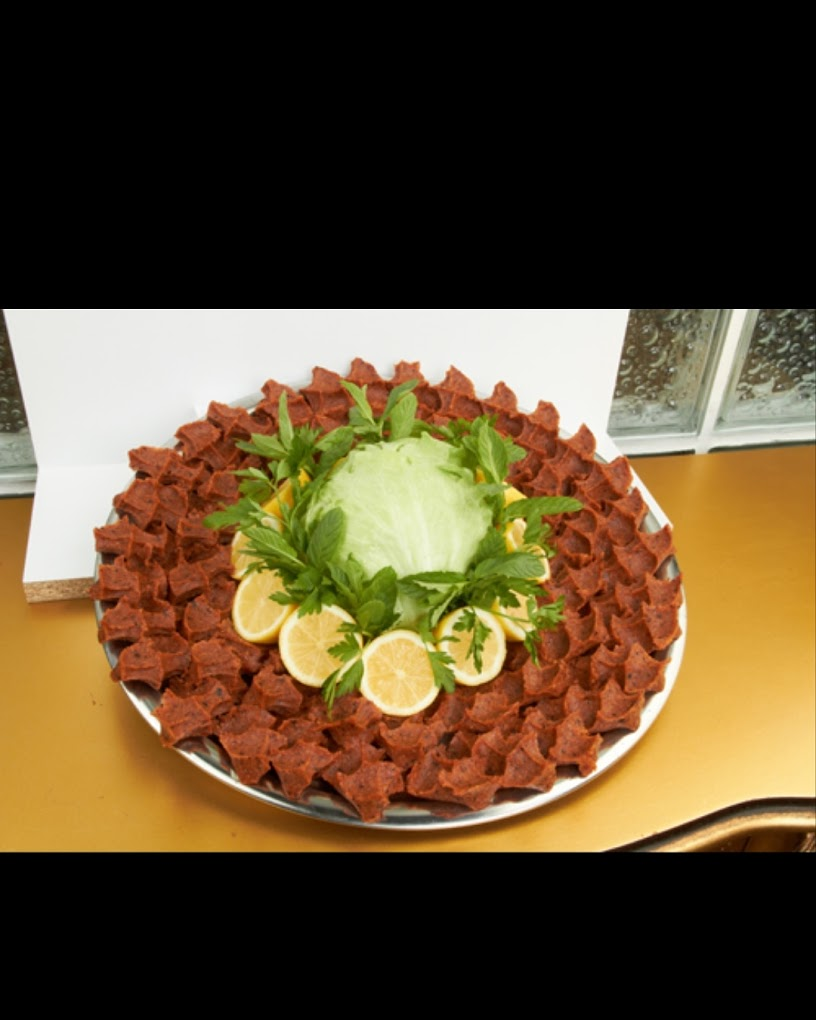 Didim Ocakbaşı is a Turkish restaurant specializing in the traditional "ocakbaşı" style of cuisine. This culinary style represents a particular method of grilling, where a variety of meats are grilled over a charcoal fire, giving them a unique smoky flavour. The menu at Didim Ocakbaşı mainly consists of these grilled meat dishes, such as lamb chops, kebabs, and skewered chicken. 
The restaurant also serves a range of meze, typical Turkish starters, including hummus, stuffed vine leaves, and tabbouleh salad. Along with meats and meze, the menu features fresh-baked bread and flavorful rice dishes. Desserts such as baklava and Turkish tea or coffee conclude the meals. Vegetarian options are available, but the focus is predominantly on meat dishes. The restaurant provides an opportunity to experience authentic Turkish ocakbaşı dining.
Address: Efeler, 1444. Sk. No:4, 09270 Didim/Aydın, Türkiye
#3. Beyoglu Et Kebap7 SteakHouse- Savour the Sizzle, Taste the Tradition!
Beyoglu Et Kebap7 SteakHouse is known for its Turkish steakhouse and kebab specialities. As the name suggests, it prominently features various forms of beef, particularly steak cuts, in its menu. Diners can choose from a range of steaks, like rib-eye, T-bone, and sirloin, all prepared in distinctive Turkish style, showcasing the balance of spices and careful grilling techniques. 
The "kebap" portion of the menu offers traditional Turkish kebabs, including varieties like Adana, Urfa, and Iskender, usually served with flatbread and a side of fresh salad. In addition, it also has a selection of lamb dishes, poultry, and seafood. Vegetarian options are limited, yet some mezes and salads are available. To round off the meal, there are classic Turkish desserts like kunefe and baklava. Beyoglu Et Kebap7 SteakHouse aims to provide a memorable dining experience with its fusion of traditional and modern Turkish gastronomy.
Address: Yeni, 09270 Didim/Aydın, Türkiye
#4. Köşe Et Restaurant – Every Bite is a Journey of Flavor!
Köşe Et Restaurant is a traditional Turkish restaurant specialising in meat dishes. Their menu boasts an impressive range of locally sourced, carefully prepared meats, with signature items like Iskender kebab, Adana kebab, and lamb shish. The restaurant also offers various other Turkish delicacies such as mezes (small appetisers), lahmacun (Turkish pizza), and a variety of seafood options for non-meat eaters.
A selection of Turkish wines and raki, the country's national anise-flavoured drink, can be found on their drink list. Köşe Et Restaurant is known for its commitment to quality, from the ingredients used to the cooking methods, ensuring guests a genuinely Turkish dining experience. The restaurant also provides options for vegetarians and vegans, making sure everyone can enjoy their culinary journey. Desserts like baklava and Turkish tea offer a sweet ending to meals.
Address: Efeler, 09270 Didim/Aydın, Türkiye
#5. Kilisli Dürümcü Cengiz Usta – Expertly Crafted, Authentically Delicious!
Kilisli Dürümcü Cengiz Usta is a traditional Turkish restaurant specializing in "dürüm," a type of wrap often filled with grilled meat. The name reflects the roots of the establishment in Kilis, a region known for its unique gastronomic heritage. The menu showcases a variety of dürüm options, including chicken, beef, and lamb, all prepared following authentic Turkish recipes. There's also a range of traditional sides, such as yogurt-based cacik and fresh Turkish salads, which complement the main dishes perfectly.
Vegetarian alternatives, though limited, are present, ensuring a variety of choices for different dietary preferences. Kilisli Dürümcü Cengiz Usta is renowned for its focus on quality, using fresh, locally-sourced ingredients. The restaurant provides a culinary journey to Kilis, offering patrons a taste of its distinctive flavors and dishes in a welcoming environment.
Address: Yeni, Selanik Cd. No:50, 09270 Didim/Aydın, Türkiye
#6. Ikbal's Restaurant – Where Gastronomy Meets Homestyle Comfort!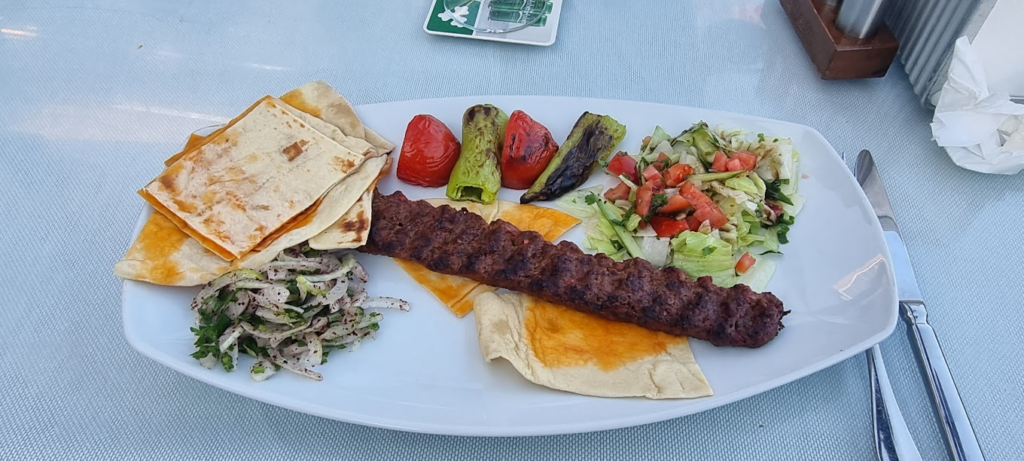 Ikbal's Restaurant, located in Didim, is a hub for classic Turkish cuisine. Their focus lies in utilizing locally-sourced ingredients to craft a range of traditional dishes. The menu is diverse, catering to an array of palates. One of the standouts on the menu is their Kebabs, notably prepared with quality meats and a unique blend of Turkish spices, slow-cooked for a tender and rich flavor.
They serve various Kebab types, including Adana Kebab, Chicken Kebab, and Lamb Shish Kebab, each with its own distinct flavor profile. In addition to Kebabs, the restaurant serves fresh seafood dishes, popular Mezes, and traditional Pides. Vegetarian-friendly dishes, like stuffed peppers and Imam Bayildi, are also present on their menu. Ikbal's Restaurant is also known for its homemade Baklava and Turkish tea, perfect for those looking for an authentic Turkish dessert experience.
Address: Altınkum, Yalı Cd. No:65, 09270 Didim/Aydın, Türkiye
#7. Sultans & Kings Restaurant – Royal Flavors, Exceptional Dining!
Primarily known for its blend of Middle Eastern and Mediterranean cuisines, Sultans & Kings in Didim, Turkey offers an extensive menu with a wide array of culinary options. Their specialties range from delightful appetisers to hearty main courses, catering to a variety of palates.
The restaurant's kebabs, crafted with locally-sourced ingredients, are particularly popular. Guests can enjoy traditional Shish Kebabs, featuring skewered, grilled pieces of marinated meat, or explore unique variations which incorporate a diverse range of meats, vegetables, and spices. The focus on authenticity is evident in each dish, providing an immersive experience in the rich culinary traditions of the regions. In essence, Sultans & Kings offers a unique dining experience where tradition and taste converge.
Address: Altınkum Mah.Yalı Cad, 19. Sk. No:19/B, 09270 Didim/Aydın, Türkiye
Conclusion
The charming town of Didim is not only a paradise for history enthusiasts and beachgoers but also a haven for food lovers. Its kebab restaurants represent the richness of Turkish culinary culture and promise a memorable dining experience. From classic doner to the unique regional offerings, these top 9 restaurants have redefined the concept of kebab. They offer an immersive gastronomic journey that harmoniously blends traditional flavors with local hospitality. If you ever find yourself in Didim, be sure to visit these restaurants and indulge in the savory delight that is Turkish kebab. Your taste buds will thank you!