Welcome to our guide on the best restaurants in Aksaray. Here are our top picks for places to eat and enjoy in Aksaray.
1) Byzantion Bistro Restaurant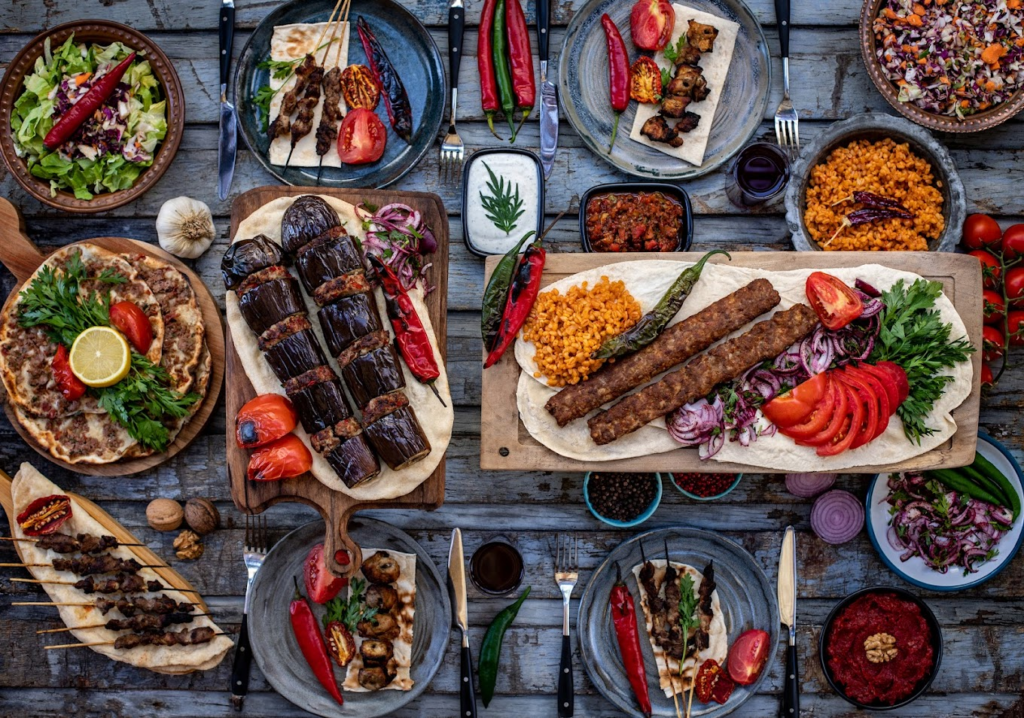 Byzantion Bistro in Fatih, Istanbul offers a unique dining experience blending Turkish charm with modernity. They serve Turkish, Italian, Asian, and seafood dishes, including famous testi kebab and sultan. The menu has a wide variety including pizzas, kebabs, and baklava. Prices are moderate, making it suitable for any occasion. The location is close to popular attractions. The staff is friendly and the atmosphere is positive. Overall, Byzantion Bistro is a standout option in Istanbul.
Address: Ordu Cad, Yeşil Tulumba Sk. No:9/1 Fatih İstanbul, Phone: +90 212 522 74 96.
2) EHLİ MESUT USTA ET MANGAL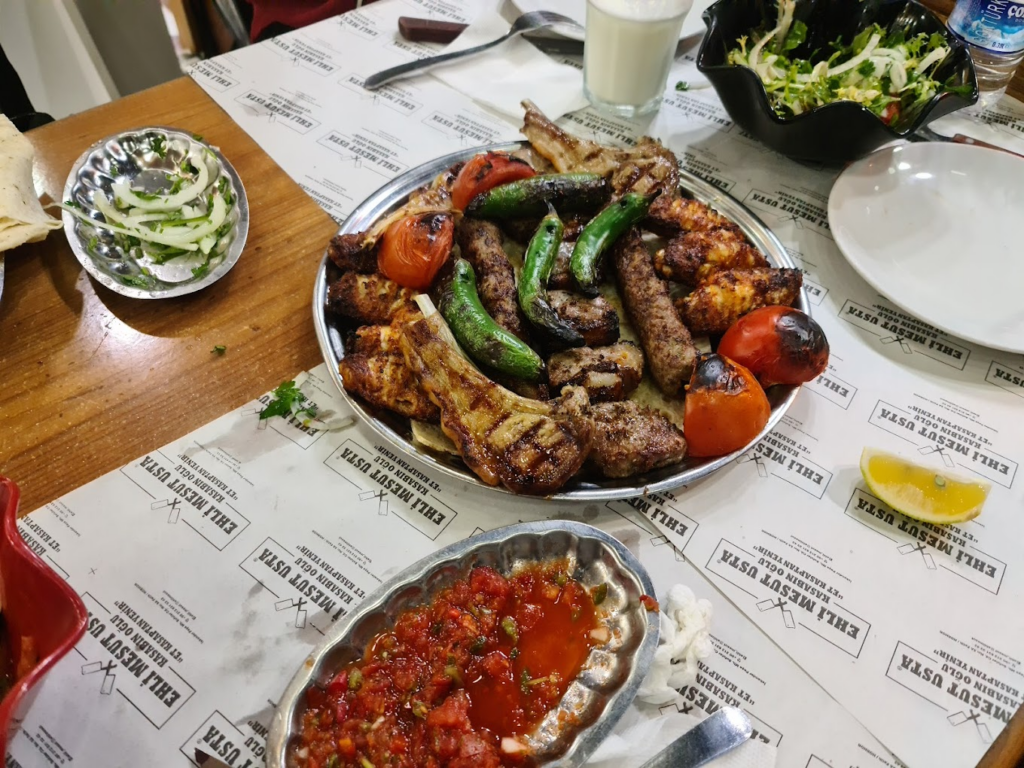 Located in Fatih, Istanbul, EHLİ MESUT USTA ET MANGAL impresses with its warm, cozy ambiance and authentic Turkish dishes. This hidden gem offers a variety of mouthwatering options, from succulent lamb cuts to juicy kebabs. The restaurant prides itself on top-quality ingredients and a farm-to-table approach.
The rich menu invites customers to savor exquisite flavor combinations, such as the delicious Sultan Kebab and expertly barbecued zirh kebap. With a reasonably priced menu, EHLİ MESUT USTA ET MANGAL is the ideal place to indulge in flavorsome Turkish cuisine with friends or family. Located near the historical Aksaray area, the restaurant provides a welcoming, laid-back environment. The exemplary staff radiates hospitality, and the owners' dedication and passion are evident in every detail. In summary, EHLİ MESUT USTA ET MANGAL stands out in Istanbul's culinary scene as a must-visit for authentic Turkish food.

Sofular Cd. No:5A Fatih İstanbul, +90 212 631 33 43
3) ANTAKYA Restaurant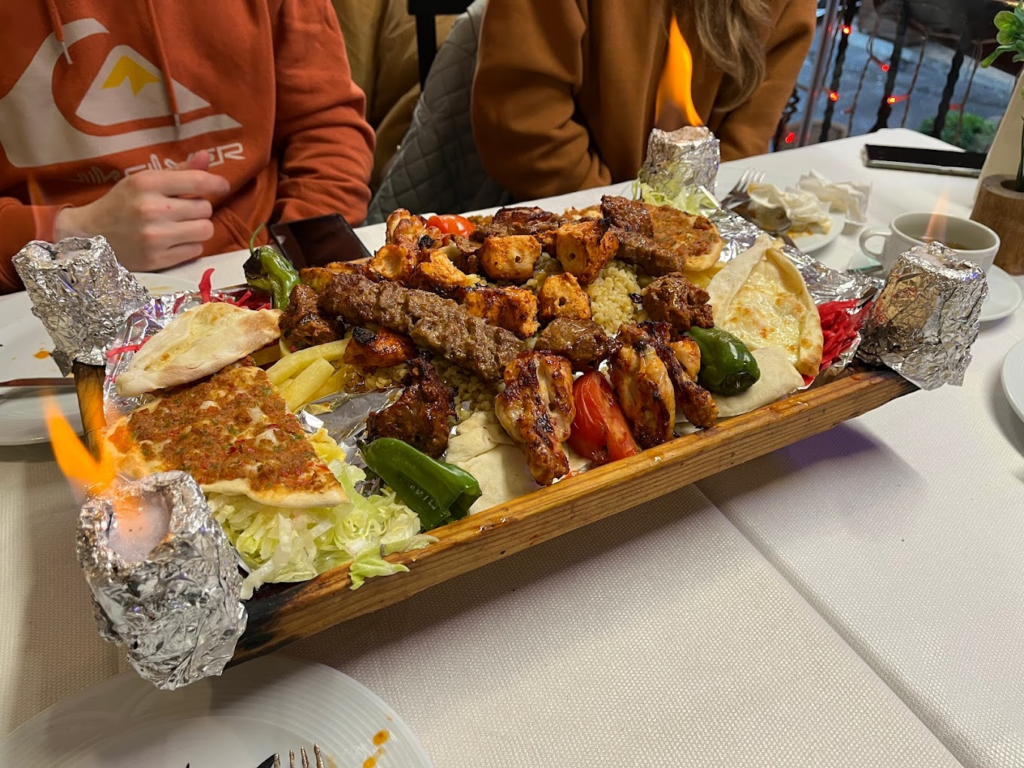 ANTAKYA Restaurant in Istanbul is a popular dining spot known for its diverse menu and outstanding customer service. The warm ambiance and authentic dishes, like the mouth-watering testi kebab, create a unique dining experience. The generous portion sizes and affordable prices make it a great option for both tourists and locals. The staff is friendly and offers complimentary baklava and tea. While some suggest there may be better food options in the city, ANTAKYA is a reliable choice for well-prepared meals. Overall, it is a must-visit destination for anyone exploring Istanbul's culinary scene.

Divani Ali Sk. No:12 Fatih İstanbul, Phone: +90 212 518 01 17
4) Sait İskender Laleli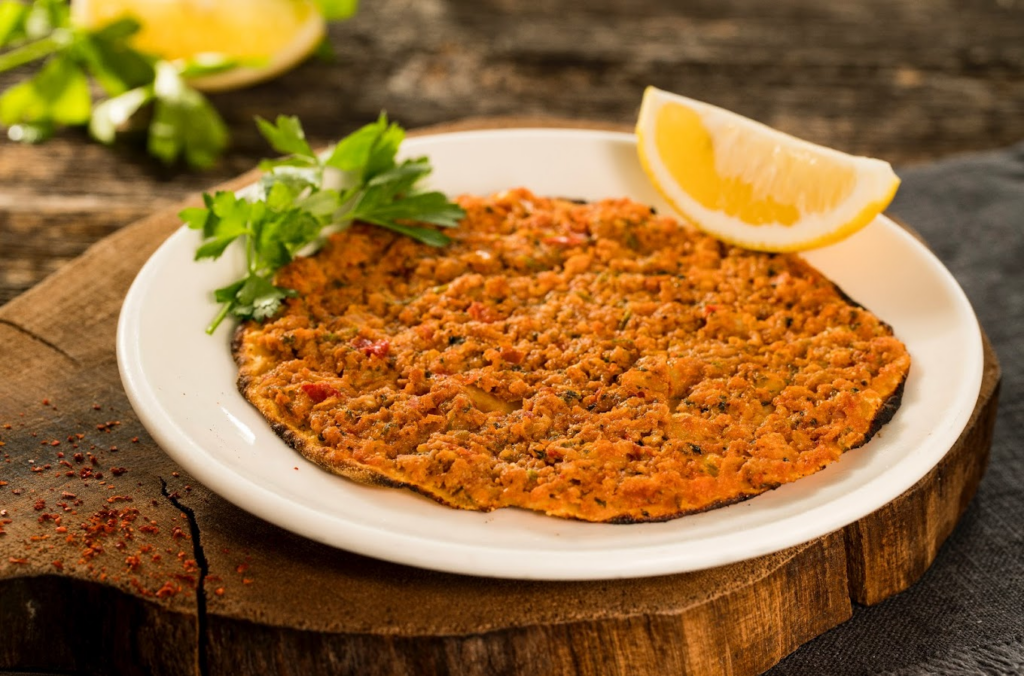 Sait İskender Laleli Şubesi offers a unique dining experience with a vibrant atmosphere and authentic Turkish dishes. The restaurant is famous for its delicious iskender kebab, chicken wings, and kunafa dessert. The menu is diverse with options for everyone. The food is of impeccable quality, justifying the slightly higher prices. The staff is attentive and friendly. Located near Aksaray Cd. in Istanbul, it's a great choice after a busy day of sightseeing. Free Wi-Fi is available. Cleanliness and excellent service are prioritized. Highly recommended for those seeking delectable Turkish dishes.

Aksaray Cd. No:17 Fatih İstanbul, Phone: +90 212 518 54 86
5) Hadramout Yemeni Restaurant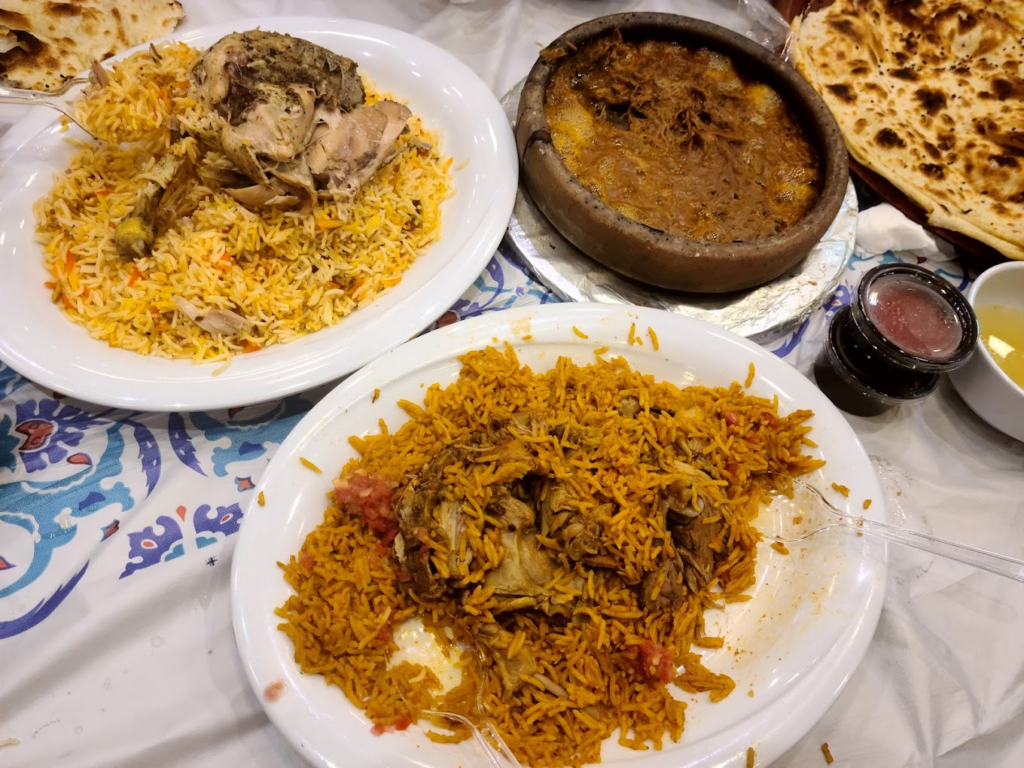 Hadramout Yemeni Restaurant in Istanbul offers an authentic Yemeni dining experience. The menu features traditional specialties like mandi and haneeth, served with homemade bread and Yemeni tea. The restaurant is conveniently located near the Aksaray metro station and provides a cozy atmosphere. The friendly staff, cleanliness, and exceptional service make this restaurant a must-visit.

Molla Gürani Mahallesi Muratpaşa Sokak, Yusufpaşa Çk. 21/A Fatih İstanbul, Phone: +90 535 401 01 23
6) Gazze Felafili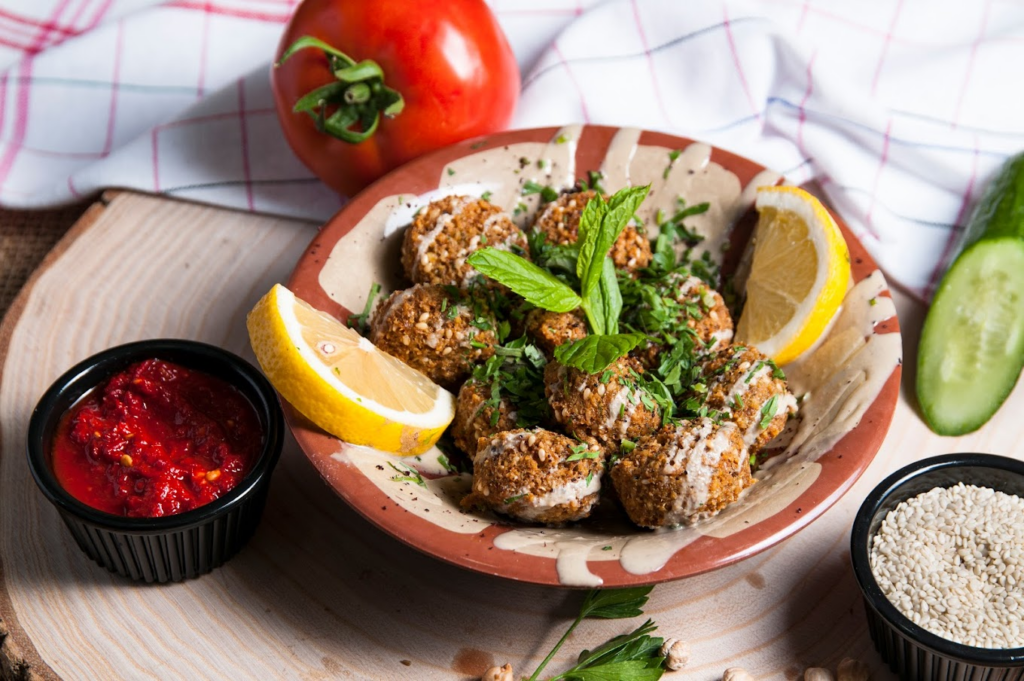 Gazze Felafili offers a cozy ambiance and authentic Arabic cuisine. The restaurant has a small ground floor but spacious upstairs, creating a comfortable dining atmosphere. Their specialty is delicious falafel and hummus, along with other Arabic dishes like fava beans. The menu caters to both vegetarians and non-vegetarians. The prices are reasonable, and the location is convenient. The staff is friendly and attentive, and the restaurant is known for its cleanliness. Gazze Felafili is a must-visit for those seeking authentic Arabic cuisine and a great dining experience. Don't miss out on their tasty falafel and hummus!

Yusufpaşa, Turgut Özal Millet Cd No:8 Fatih İstanbul, Phone: +90 546 610 90 90
7) Hatay Medeniyetler Sofrası Aksaray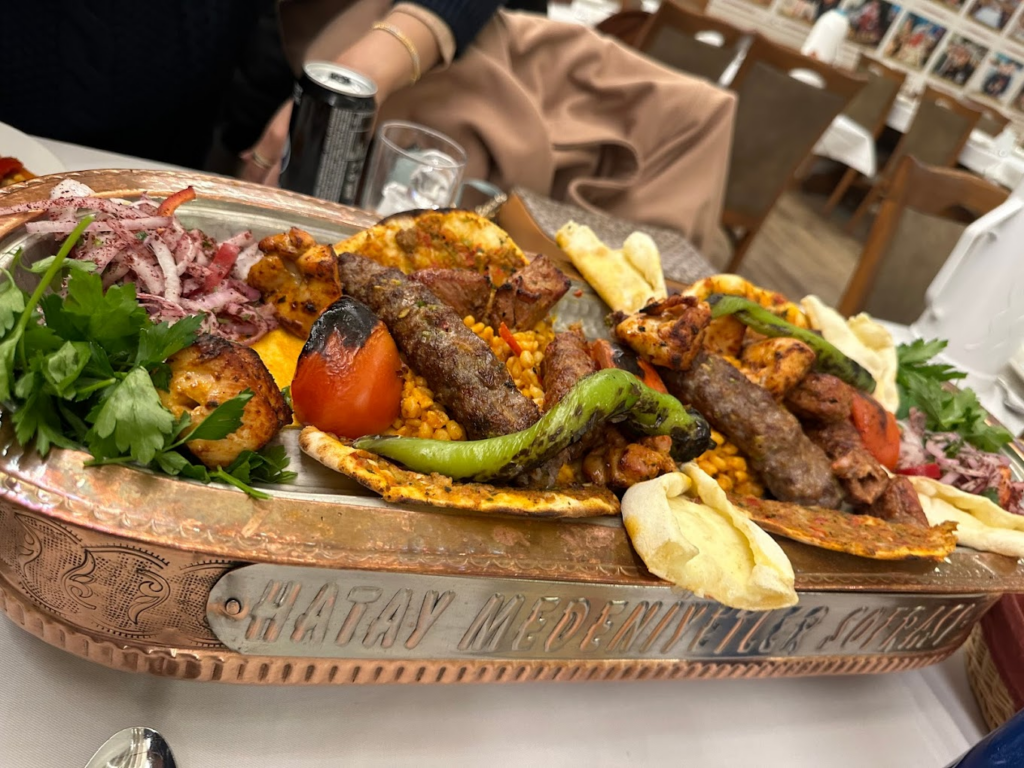 Hatay Medeniyetler Sofrası Aksaray is a renowned Turkish restaurant in Istanbul known for its authentic cuisine and lively atmosphere. Specialties include stuffed grape leaves and Begendili Kebap. The menu offers a variety of delicious options, including steaks and tabbouleh. With higher prices, it is worth it for a quality dining experience. The restaurant is conveniently located near the metro and other attractions. Expect exceptional service and cleanliness, along with unique entertainment. Overall, it is a must-visit for the finest Turkish cuisine in a vibrant setting.

49, Horhor Cd. Fatih İstanbul, Phone: +90 212 523 31 31