One of the unique aspects of Istanbul is its geographical location: the city straddles two continents, Europe and Asia. Separated by the Bosphorus Strait, part of Istanbul resides in Europe, while the other part is situated in Asia, making it the only city in the world to span two continents.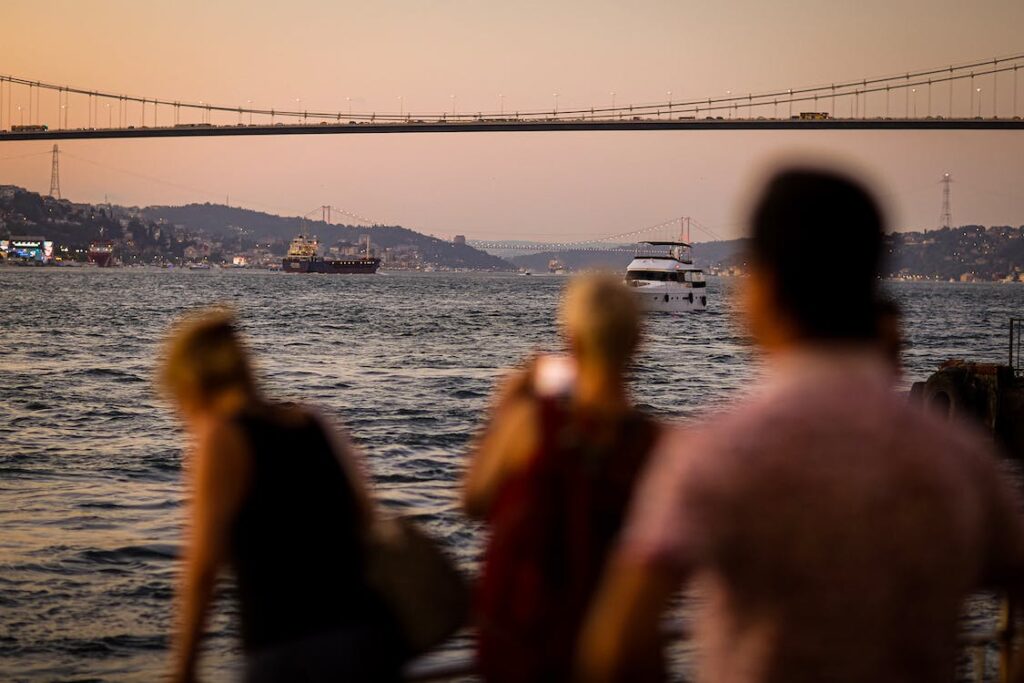 European Istanbul
The European side of Istanbul is the city's historical, cultural, and economic heart. This is where you'll find many of Istanbul's most famous landmarks, including the Topkapi Palace, the Blue Mosque, and the Hagia Sophia. It is also home to the historic districts of Fatih and Beyoglu, the latter being the city's modern hub filled with shops, restaurants, and art galleries.
Asian Istanbul
The Asian or Anatolian side of Istanbul, although less frequented by tourists, offers its own unique charm and attractions. Districts like Kadıköy and Üsküdar are known for their bustling markets, beautiful seaside promenades, and a blend of Ottoman and modern architecture. This side of the city provides a more residential atmosphere with an array of neighborhoods and parks.
Bridging Continents
The Bosphorus Strait, which separates Istanbul's European and Asian sides, is not just a geographical divider but a significant waterway connecting the Black Sea with the Sea of Marmara and further down, the Mediterranean. Two suspension bridges – the Bosphorus Bridge (officially known as the 15 July Martyrs Bridge) and the Fatih Sultan Mehmet Bridge – span the strait, symbolically and physically linking Europe and Asia.
Conclusion
In conclusion, Istanbul enjoys a unique geographical status that straddles both Europe and Asia. This transcontinental location has played a significant role in shaping Istanbul's rich history and cultural diversity, making it a fascinating fusion of Eastern and Western influences that is clearly reflected in its architecture, food, and lifestyle. This unique positioning between two continents adds to the allure and intrigue of Istanbul, setting it apart on the global stage.