Doner is best enjoyed at street food establishments. Therefore, we have compiled a list of the top affordable and delicious doner places in Istanbul. You can grab a doner wrap and continue with your day while enjoying your lunch. Let's get started!
10 Best Doner Restaurants in Istanbul
1. The Taste of True Doner the Karanfil Doner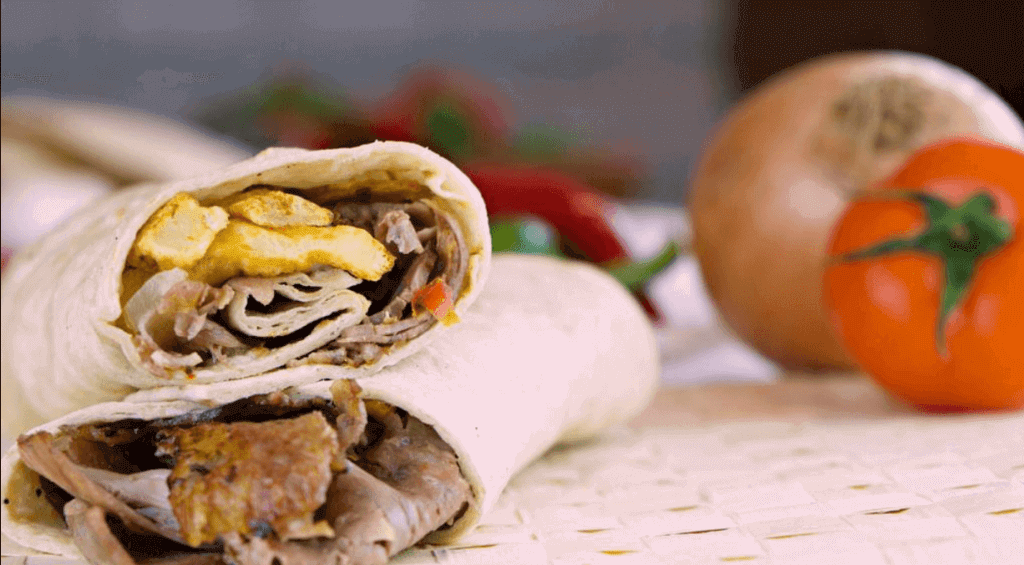 The distinctiveness of Karanfil Doner lies in its chefs' culinary expertise. Doners are prepared here with traditional spices, a unique clove-infused sauce, and grilled meat that will create an unforgettable tasting experience. Additionally, this establishment offers traditional Hatay doners accompanied by their special lavas bread. Karanfil Doner has numerous branches spread across Istanbul and other cities in Turkey.
Location: Alibeyköy, Atatürk Cd. No:36/8, 34406 Eyüpsultan/İstanbul.
2. Frango Doner: The Taste of the Modern Doner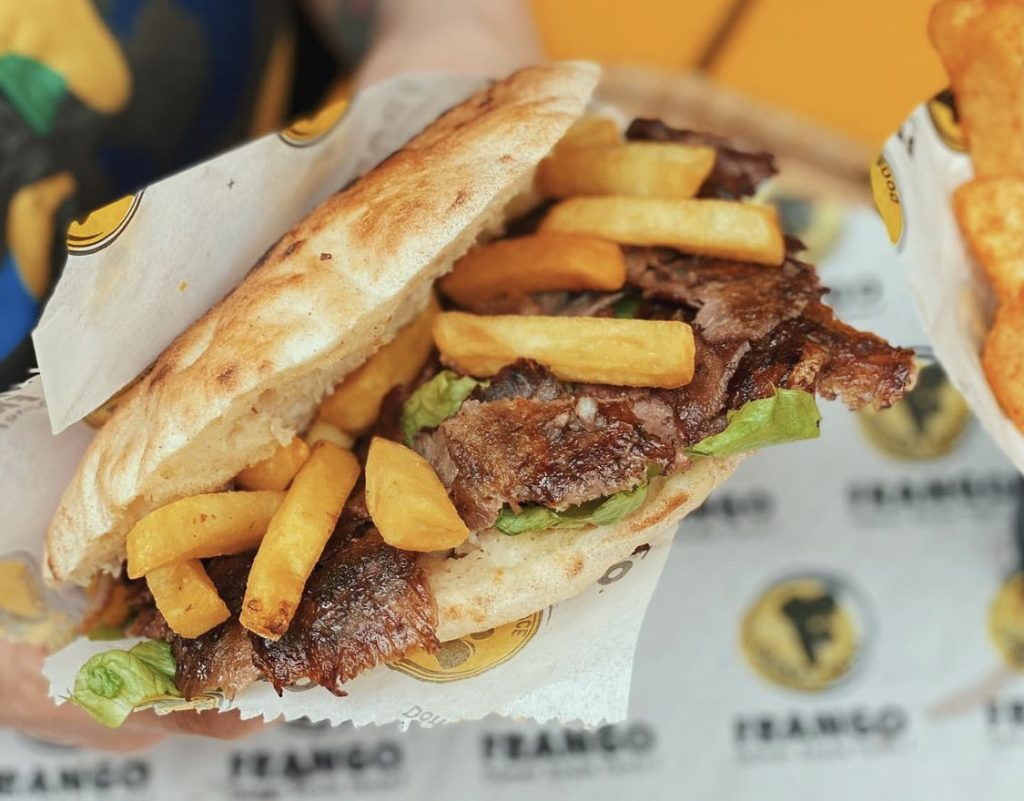 Frango doner in Istanbul is a popular fast food chain with a modern design and great atmosphere. They're known for their delicious food and special sauces like ranch, garlic, barbecue, tahini, Antakya, Iskenderun, köri, hot, cocktail, and caciki. Antakya sauce is a traditional tomato-based sauce from southern Turkey, while Iskenderun sauce is spicier. Köri adds a Turkish twist to curry, cocktail sauce combines ketchup and mayo, and caciki is a Mediterranean-style sauce made with yogurt, cucumbers, and mint.
Location: Mecidiyeköy Mah. Şehit Er Cihan Namlı Cad. No:3/A Şişli-İstanbul.
3. Isos Doner: The Restaurant with Great and Fast Service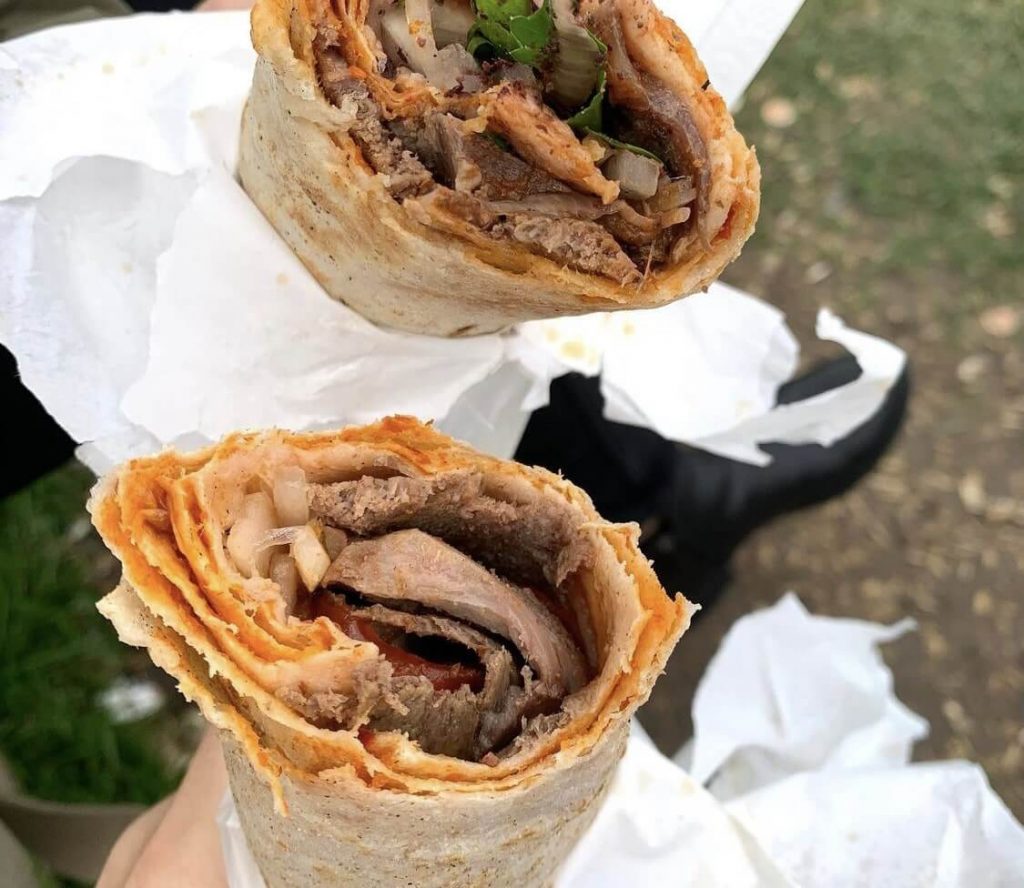 Restaurants in Istanbul are as abundant as Isos. It is a top choice for tourists seeking to enjoy doner, with its commendable quality and flavor. Isos features a traditional menu consisting of chicken or meat wraps, fries, and beverages. Their doners are served in grilled lavas bread.
Location: Cihannüma, Hasfırın Cd. No:10, 34353 Beşiktaş/İstanbul.
4. Donerci Serkan Usta: The Biggest Doner in Istanbul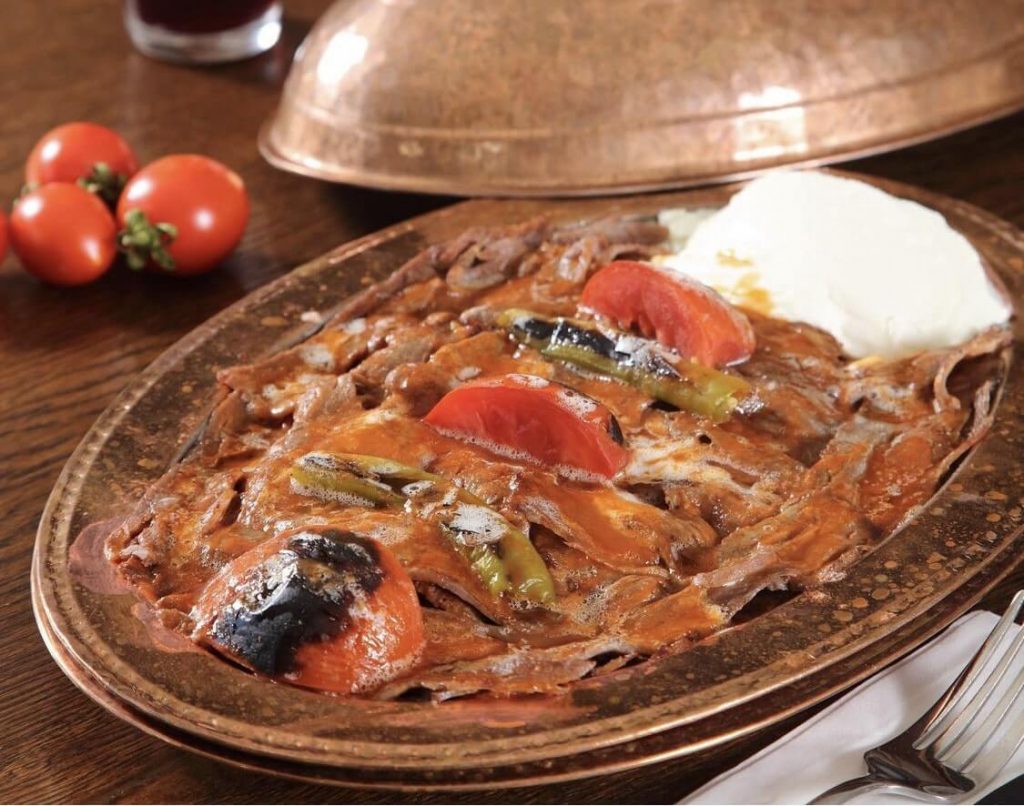 Donerci Serkan Ustas is known for serving doners with traditional bread. It is not just a sandwich, but a unique doner food culture. The menu offers various options, including classic chicken and meat, cheese, and rice doners. You can order your doner in different sizes, from small to extremely large. Additionally, you have the freedom to choose and combine different ingredients.
Location: Etiler, Nispetiye Cd No:75, 34340 Beşiktaş/İstanbul.
5. Doner Plus: One of the Most Beautiful Restaurants to Taste Doner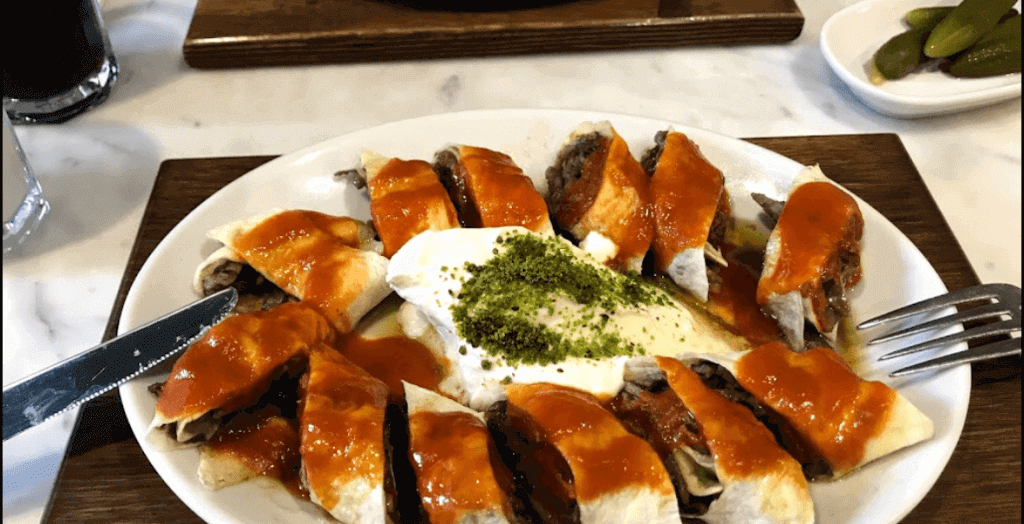 Doner Plus is a beautiful restaurant known for its unique meat cooking style. The menu offers sections for portions, rice, wraps, baguettes, and tombik bread. In addition, they serve soups, salads, pickles, traditional starters like icli kofte, and desserts.
Location: Teşvikiye, Valikonağı Caddesi, Şakayık Sk. No:58, 34365 Şişli.
6. Tarihi Karadeniz Pide ve Doner Salonu: The Union of North and South Culture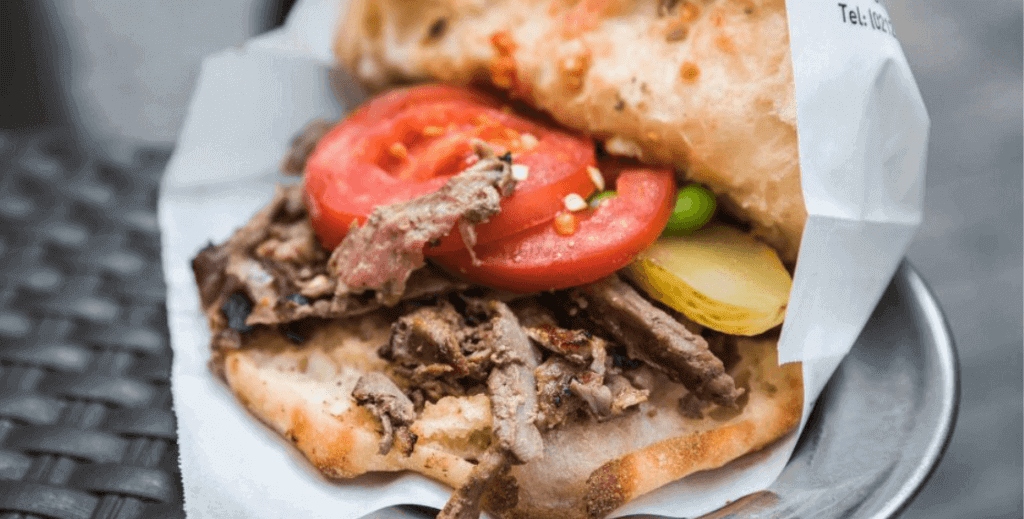 Tarihi Karadeniz Pide ve Doner Salonu is a unique place that combines North and South Turkish cuisine. They offer traditional doners with different meats wrapped in bread or lavas. The ingredients, spices, and sauces used are different from the Hatay versions.
Location: Sinanpaşa, Mumcu Bakkal Sokağı No:6, 34353 Beşiktaş/İstanbul.
7. Donerci Sadık Usta: The Restaurant with the Biggest Menu in Istanbul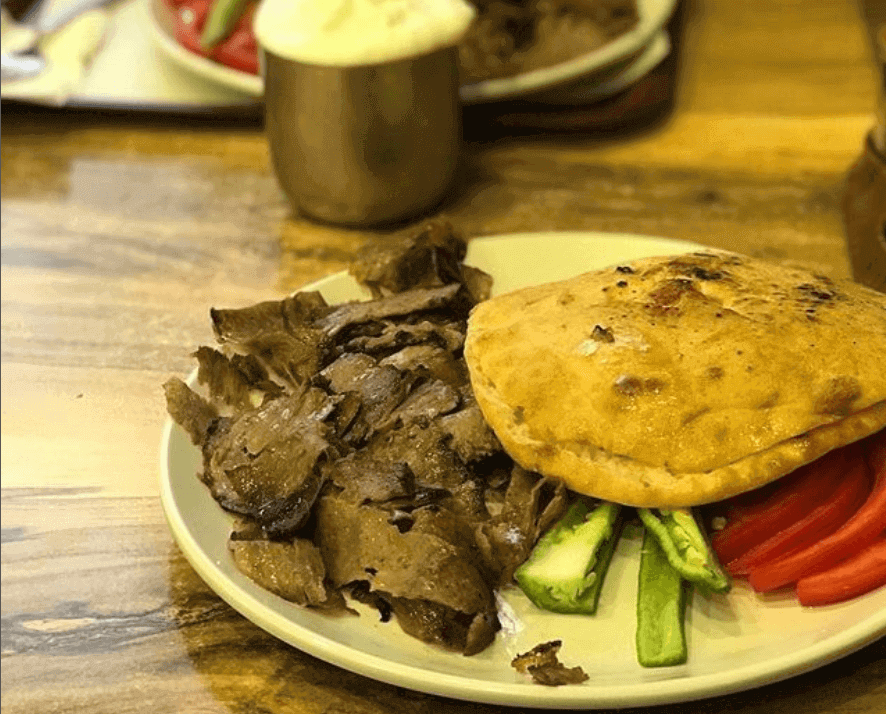 Donerci Sadık Usta is renowned for its extensive menu, which may require some time to peruse. However, the proficient staff is available to assist you, ensuring that you won't feel bewildered. Notably, the restaurant has a dedicated menu for football enthusiasts, offering over 30 diverse selections. Additionally, the word 'usta' in Turkish signifies a master, one who possesses expertise in their craft. Undeniably, this establishment is favored by both Istanbul residents and its visitors.
Location: Haseki Sultan, Tütüncü Hasan Sk. no1/A, 34096 Fatih/İstanbul.
8. Tatar Salim Doner Lokantasi: Restaurant in between Traditional and Modern Cuisine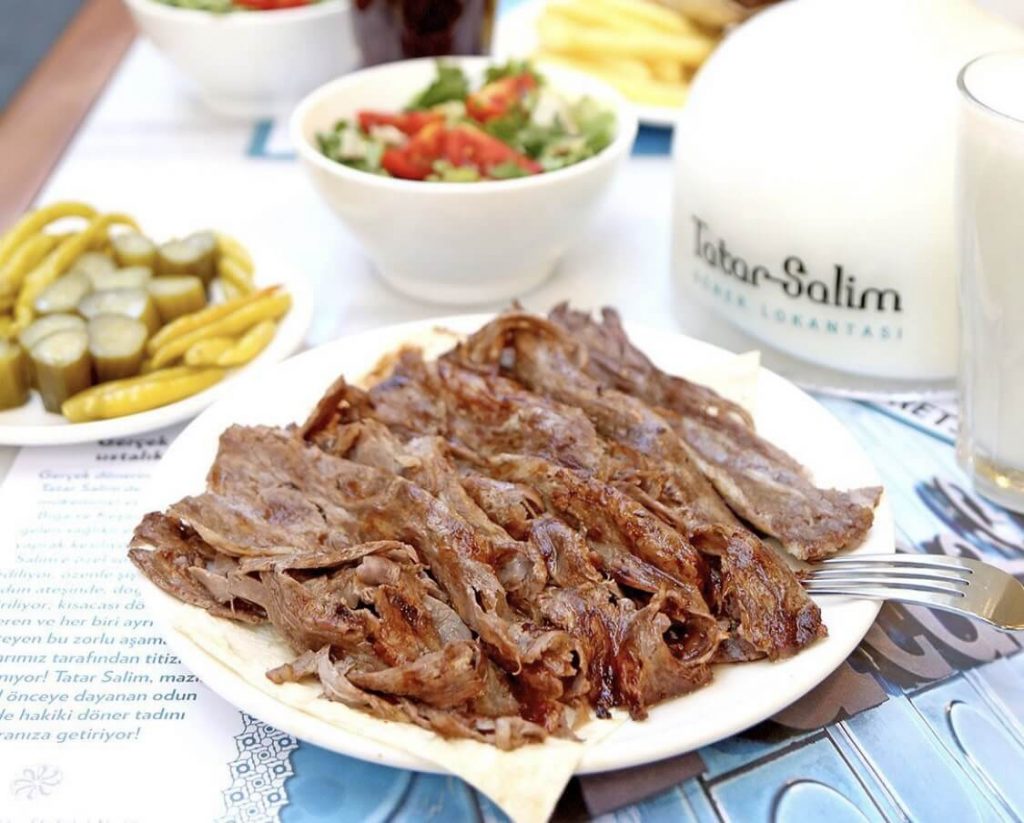 Don't come here if you don't like an onion! Tatar Salim doner Lokantasi is very famous for onion and sumac (a traditional spice of the Middle East). The place is truly famous and offers its guests classically prepared doners wraps with chicken or meat.
A standard menu includes doners whether wrap or a portion, a drink, onion with sumac, pickles, and fries of course.
Location: Caferağa, İmamata Sk. No:7 D:3, 34710 Kadıköy/İstanbul.
9. Nakibey Doner: Restaurant with its Own Bakery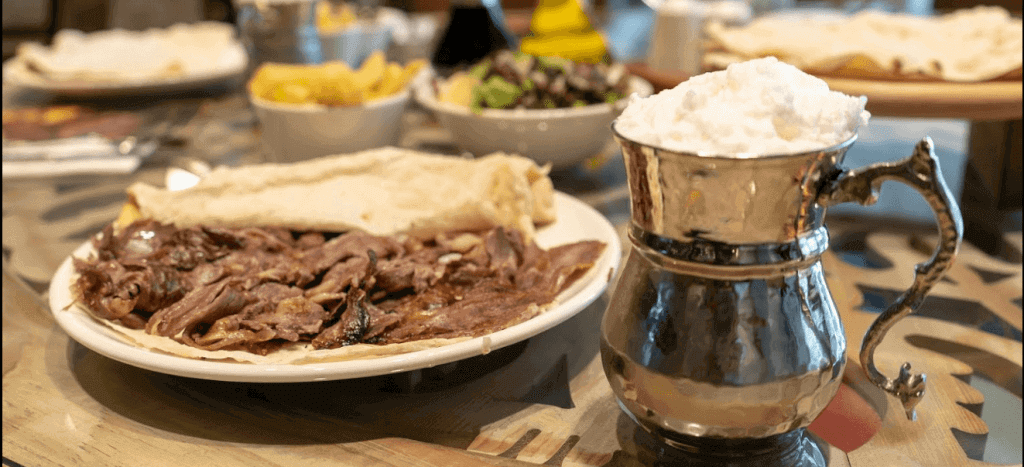 Nakibey Doner is a spacious establishment equipped with its own oven, which is crucial for baking their own bread. The distinct flavor and unfailingly fresh bread… we sincerely hope that you are not experiencing hunger pangs as you peruse this text.
Location: Altunizade, Tophanelioğlu Cd. No:14, 34662 Üsküdar/İstanbul.
10. Metet Doner: A Dinner in a Beautiful Historical Building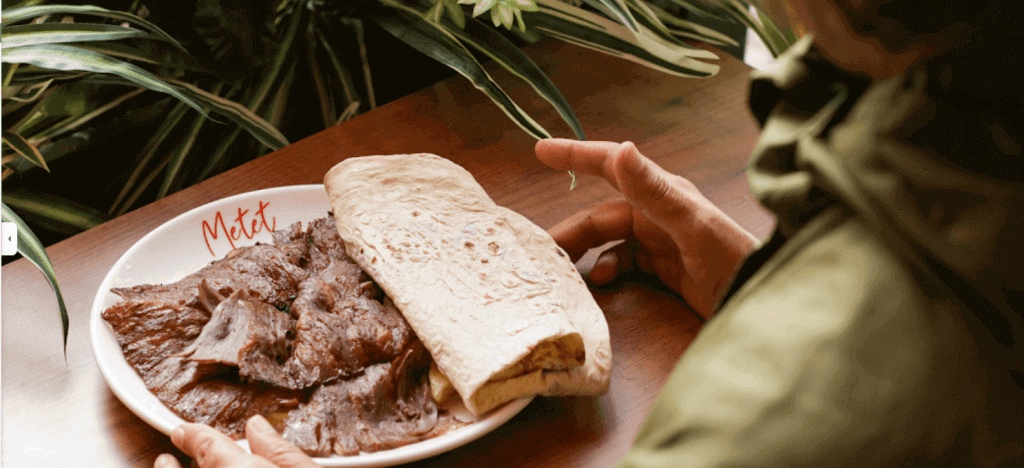 If you love history, Metet doner is the perfect choice. Why? Because how often will you get the opportunity to enjoy a doner in a historic building? Don't miss out on this chance. The restaurant offers doners in various sizes, portions, and forms, including 1 or 2-kg options. They also serve appetizers, main courses, and desserts.
Location: Kuzguncuk Mah, İcadiye Cd. No:39, 34674 Üsküdar/İstanbul.