Pamukkale, renowned for its striking white travertine terraces and rich historical roots, is an unpolished gem nestled in the heart of Turkey. A trip to this unique destination promises both awe-inspiring natural wonders and intriguing cultural experiences. Here, we delve into 15 quintessential activities that make Pamukkale a must-visit destination.
15 Things to Do in Pamukkale
1) Embark on a Journey through the Remarkable Cotton Castle
Unquestionably, one of the paramount attractions of Pamukkale is the famed Cotton Castle. This extraordinary natural spectacle comprises a series of terraces filled with thermal waters that appear cotton-like from a distance, hence their name. Embrace the opportunity to traverse these stunning terraces and immerse your feet in the warmth of the therapeutic waters.
2)Experience the Ethereal Sunrise at Cotton Castle
Credit: Source link
An unparalleled experience awaits those early risers who visit the Cotton Castle at the break of dawn. The first rays of the day lend an almost heavenly glow to the terraces, offering a sight that's nothing short of mesmerising. Additionally, it offers the benefit of soaking in this beauty before the influx of daytime visitors.
Credit: Source link
Although the Cotton Castle is Pamukkale's crowning glory, a clandestine spot favored by locals offers equally breathtaking sunset vistas. It is well worth the effort to seek out this elusive location and bask in the captivating hues of the setting sun.
4)Delve into History at the Magnificent Hierapolis
Perched atop the Cotton Castle lies the ancient city of Hierapolis, a UNESCO World Heritage Site. This archaeological goldmine houses remnants of Roman baths, a vast necropolis, and other remarkably preserved ruins that transport you back in time.
5)Marvel at the Splendid Hierapolis Theater
Nestled within the vast spread of Hierapolis' ruins, the theater steals the spotlight. This grandiose Roman theater, in its astonishing state of preservation, provides panoramic views of the surrounding landscapes while shedding light on the historical magnificence of the city.
6)Dip into Cleopatra's Pool
Named after the legendary Egyptian queen, Cleopatra's Pool offers a thermal bath experience like no other. An extra fee is required for entry, but the opportunity to swim amongst centuries-old Roman columns in a thermal spring is truly one-of-a-kind.
7)Step into Mythology at the Gates to Hell (Ploutonion)
The Ploutonion or the Gates to Hell, a recently discovered site in Hierapolis, presents a spine-chilling narrative. According to Greek mythology, this location served as a portal to the underworld.
8)Enhance Your Knowledge at the Pamukkale Archaeological Museum
For history enthusiasts, a visit to the Pamukkale Archaeological Museum is essential. Housing fascinating relics from Hierapolis and other neighbouring archaeological sites, the museum offers an enriching insight into the region's historical narrative.
9)Savour Traditional Turkish Delights with a View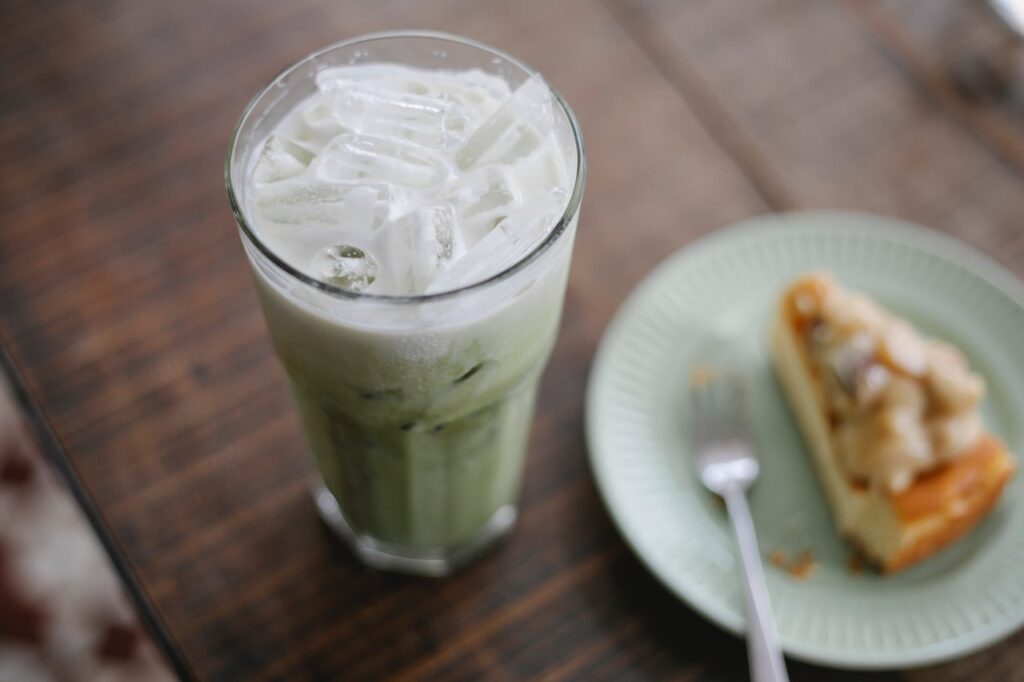 Take a well-deserved break at a local café, relishing a traditional Turkish tea or Çai, or perhaps a chilled beer. The experience is elevated by the panoramic vistas of the Cotton Castle – an idyllic backdrop for a quiet moment of relaxation.
10)Witness the Sunrise from a Hot Air Balloon
Credit: Source link
For a truly memorable experience, hop onto a hot air balloon ride at dawn. As you soar above the awe-inspiring landscape, you'll be privy to a bird's eye view of the Cotton Castle and its surroundings, illuminated by the soft morning light.
11)Soar High with Paragliding over Pamukkale
Credit: Source link
Adventurers at heart can get their adrenaline pumping by paragliding over Pamukkale's spectacular white terraces. This thrilling experience offers an unmatched perspective of the region's enchanting natural beauty.
12)Discover Aphrodisias – The Ancient City of Love
A short excursion from Pamukkale will lead you to Aphrodisias, an ancient city devoted to Aphrodite, the Greek goddess of love. The city's captivating ruins, especially the stunning stadium, make it a worthwhile visit.
13)Relax at the Pristine Salda Lake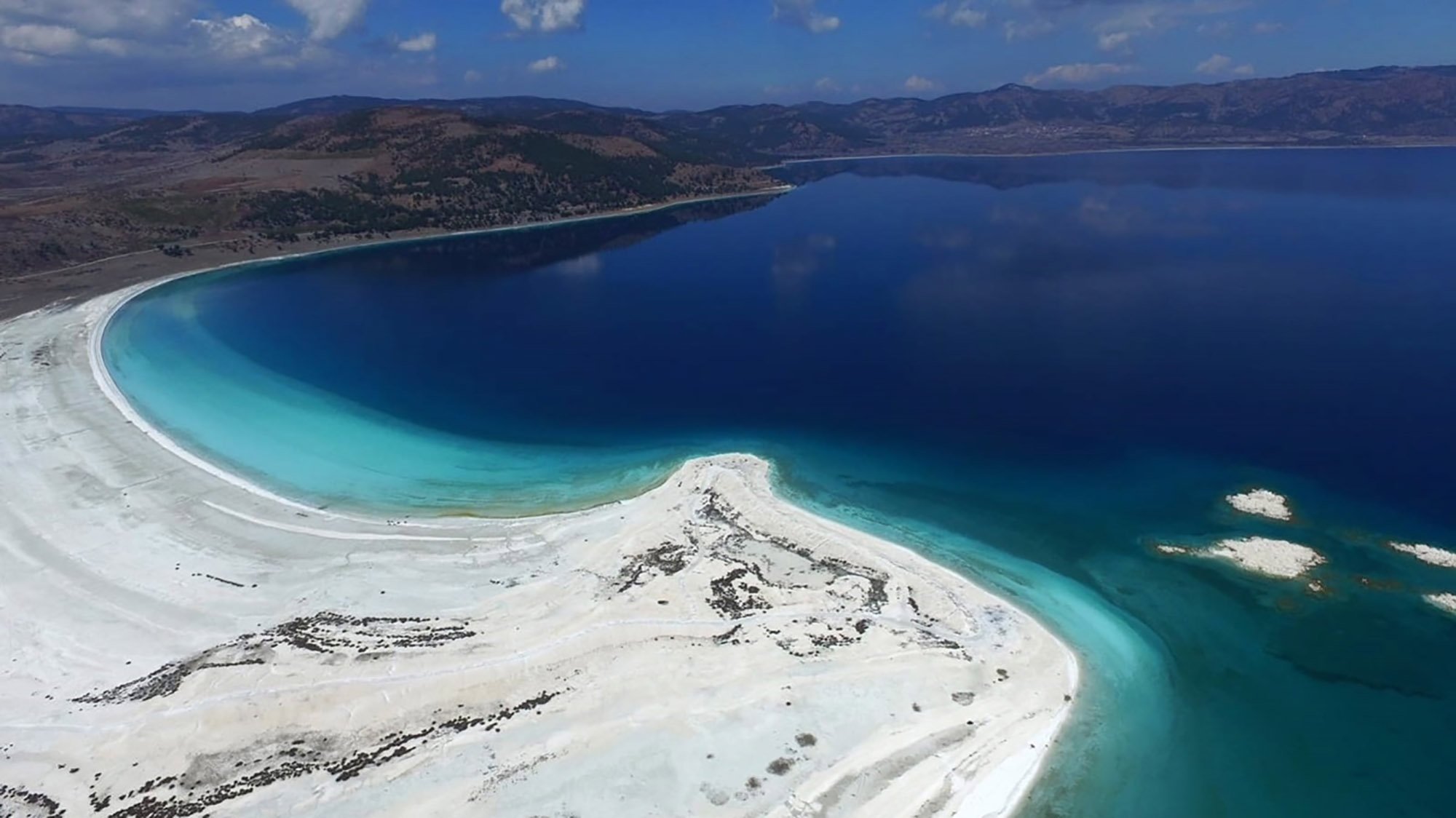 Credit: Source link
Frequently dubbed as Turkey's Maldives, Salda Lake, with its turquoise waters and white beaches, is an ideal spot for a day trip from Pamukkale.
14)Unearth the Mysteries of Kaklik Cave
The Kaklik Cave, often referred to as the "underground Pamukkale", presents a captivating array of stalactites, stalagmites, and travertine pools similar to the Cotton Castle's terraces. This fascinating subterranean world beckons exploration.
15)Find Solitude Amidst the Ancient Ruins of Laodicea
For those who prefer tranquillity in overcrowded tourist sites, the ancient ruins of Laodicea provide a serene escape. Here, you can leisurely explore the impressive ruins in solitude, creating a deeply personal connection with history.
In conclusion, Pamukkale is a compelling blend of the splendours of nature and the allure of antiquity. This extensive list of 15 experiences gives you a comprehensive exploration of this mesmerising locale, promising a truly unforgettable Turkish escapade that extends far beyond the ordinary.
Frequently Asked Questions
1) How can I spend a day in Pamukkale?
A day in Pamukkale can be quite eventful. Start early with a sunrise view at the Cotton Castle, followed by a stroll around the ancient city of Hierapolis. Don't forget to visit the Hierapolis Theater and the Archeological Museum. After lunch, you could visit Cleopatra's Pool or explore the Gates of Hell (Ploutonion). End the day by watching the sunset from the secret spot. If you're up for it, you could also squeeze in a visit to Kaklik Cave or Laodicea.
2 Is 1 day enough in Pamukkale?
While one day is enough to see the highlights of Pamukkale, you might want to consider staying for at least two days if you want to fully enjoy all the attractions without feeling rushed. This also allows for additional activities such as hot air ballooning or paragliding.
3) What is Pamukkale famous for?
Pamukkale is famous for its white travertine terraces, known as the Cotton Castle. These terraces are a natural phenomenon resulting from calcite-laden waters that leave deposits creating a stunning cascade of white terraces. The area is also known for the ancient city of Hierapolis, located just above the Cotton Castle.
4) Which month is best to visit Pamukkale, Turkey?
The best time to visit Pamukkale is during the spring (April and May) or fall (September and October) when the weather is pleasant and the crowds are thinner. The temperatures during these months are comfortable for exploring the outdoor sites.
5) What to buy in Pamukkale?
Pamukkale offers a variety of local products for visitors to take back home. These include traditional Turkish tea sets, handmade ceramics, rugs, spices, and jewelry. You might also find natural beauty products made from local minerals and clay. Always remember to bargain when shopping in Turkey to get the best price.