There's something incredibly enchanting about Kas, a small coastal town in Turkey's Antalya province. Nestled between the Taurus Mountains and the glistening Mediterranean Sea, Kas is a place where history, culture, and natural beauty converge. With its cobblestone streets lined with Ottoman-era houses, stunning beaches, and vibrant dining scene, it's a destination that captivates every visitor. Whether you're an adventure seeker, a history enthusiast, or someone who simply wants to unwind, Kas has something for everyone. Here are 15 must-do activities that will help you uncover the magic of this charming town.
14 Things To Do In Kas
1) Head to Kaputas Plaji
Start your adventure in Kas by visiting Kaputas Plaji, renowned as one of the most stunning beaches in Turkey. Its clear, turquoise waters contrast beautifully with the golden sands, making it the perfect spot to bask in the sun and enjoy the Mediterranean's calming waves. The beach is nestled between two cliffs, adding a touch of dramatic scenery to your beach day. Don't forget to pack a picnic and plenty of water!
2) Explore the amazing Kas beaches around town
Patara Beach
Beyond Kaputas Plaji, Kas is home to several other remarkable beaches. Each beach offers a unique atmosphere, with different landscapes and water conditions. Some popular choices include Patara Beach, known for its length and ancient ruins, and Big Pebble Beach, a pebbly paradise offering serene surroundings.
3) Watch the sunset from Big Pebble Beach
As evening approaches, make your way to Big Pebble Beach. This beach is named for its larger-than-average pebbles and its sunsets are legendary. The sun dips below the horizon, painting the sky in shades of pink, orange, and purple, all reflected in the calm sea. It's a picture-perfect end to a day of exploring Kas.
4) Stroll through Kas' cobblestoned streets
Credit: Source link
Wandering through the narrow, cobblestoned streets of Kas is like stepping back in time. Admire the charming Ottoman-era houses draped in vibrant bougainvillea, visit the local markets, and discover hidden gems at every corner. The town's cozy ambiance is perfectly suited for leisurely exploration.
5) Enjoy Kas' incredible restaurants and cocktail bars
Credit: Source link
Turkish cuisine is a delightful exploration of flavors, and in Kas, there are many restaurants that showcase the country's rich culinary heritage. Try local dishes like 'pide', 'meze', and 'baklava'. After dinner, head to one of the town's stylish cocktail bars, where you can sip on delicious drinks while soaking up the nighttime atmosphere.
6) End the night in a cozy patio listening to live music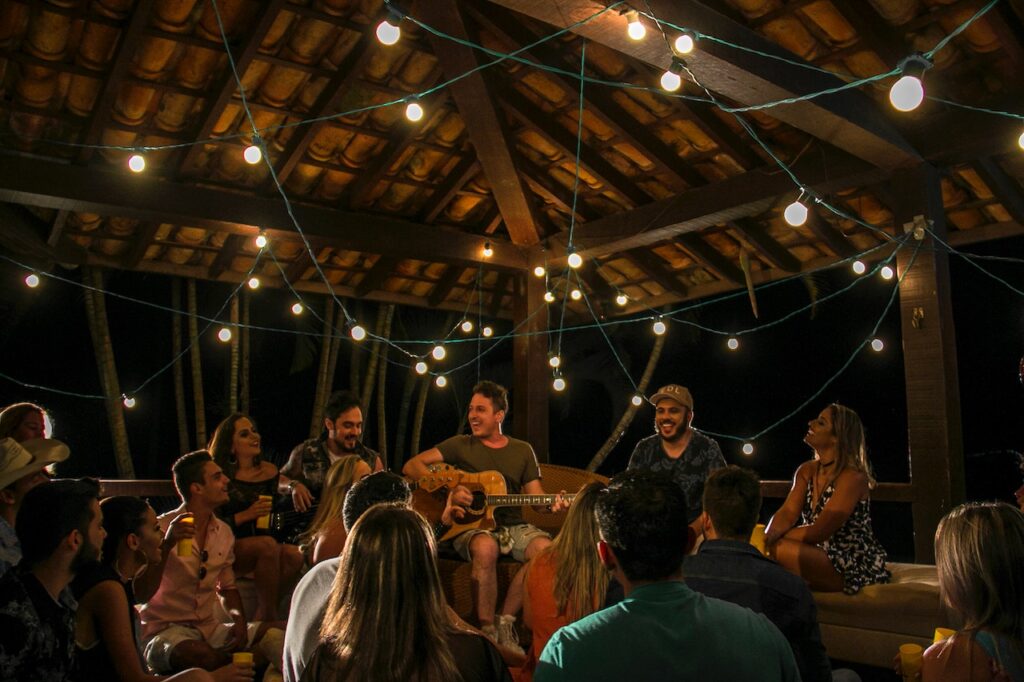 There's nothing quite like winding down your day on a cozy patio, a cold drink in your hand, while listening to live music. Kas has a vibrant music scene that offers something for every taste, from traditional Turkish tunes to contemporary international hits. It's the perfect way to immerse yourself in the local culture.
7) Visit the ancient Antiphellos Theatre
For history enthusiasts, a visit to the ancient Antiphellos Theatre is a must. This well-preserved Hellenistic theatre dates back to the 1st century BC and offers magnificent views of the sea and mountains. It's not just a historical site, but a testament to the rich and diverse cultural history of Kas.
8) Explore the Hellenistic Theatre
Continuing the historical journey, the Hellenistic Theatre is another site worth exploring. This ancient theatre, located in the heart of Kas, offers a glimpse into the artistic life of the city in ancient times. The theatre's hillside location provides a great vantage point for panoramic views of Kas and the surrounding area.
9) Visit the Lions Tomb
The Lions Tomb, or Lion's Sarcophagus, is one of Kas' most iconic landmarks. This ancient tomb, dating back to the 4th century BC, features intricate carvings of lions, hence its name. It's a quick visit but offers an interesting insight into the region's past.
10) Soar over Kas on a paragliding adventure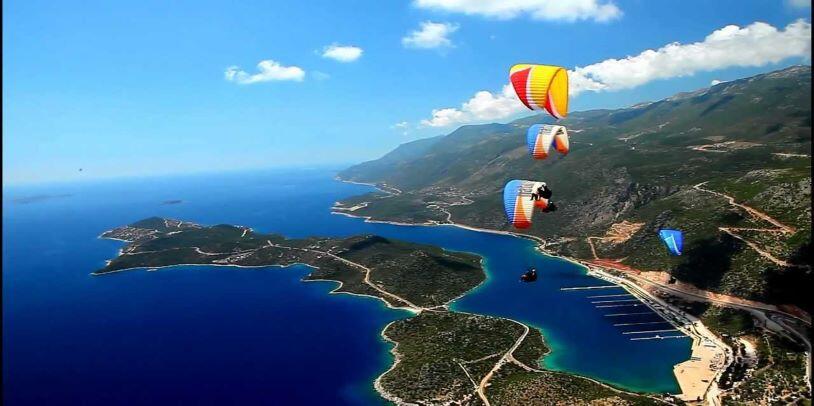 Credit: Source link
For thrill-seekers, paragliding over Kas offers an adrenaline rush like no other. Soar high above the town, taking in views of the sparkling sea, the charming town, and the majestic mountains. It's a unique way to experience the beauty of Kas from a bird's-eye view.
11) Take a day-trip to incredible Cirali Beach
Just a short drive from Kas, Cirali Beach is a stunning location that deserves a visit. It's a more secluded option, away from the bustling town, where you can enjoy unspoilt nature, clear waters, and a long stretch of sandy beach. Don't forget to visit the ancient ruins of Olympos and the natural flames of the Chimaera while you're there.
12) Discover the underwater world by Scuba Diving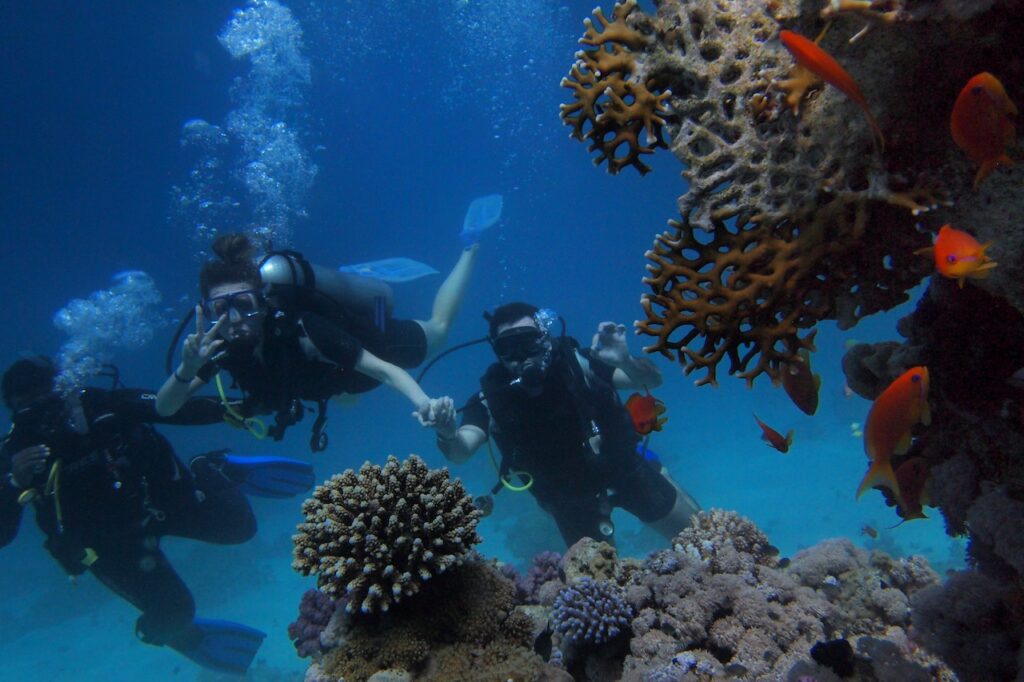 Kas is one of the top diving spots in Turkey. With more than 30 dive sites offering a rich variety of marine life and some interesting wrecks, both novice and experienced divers will find something to enjoy. Don't miss the chance to explore the underwater treasures of the Mediterranean.
13) Cruise the Turkish coast in style on a private boat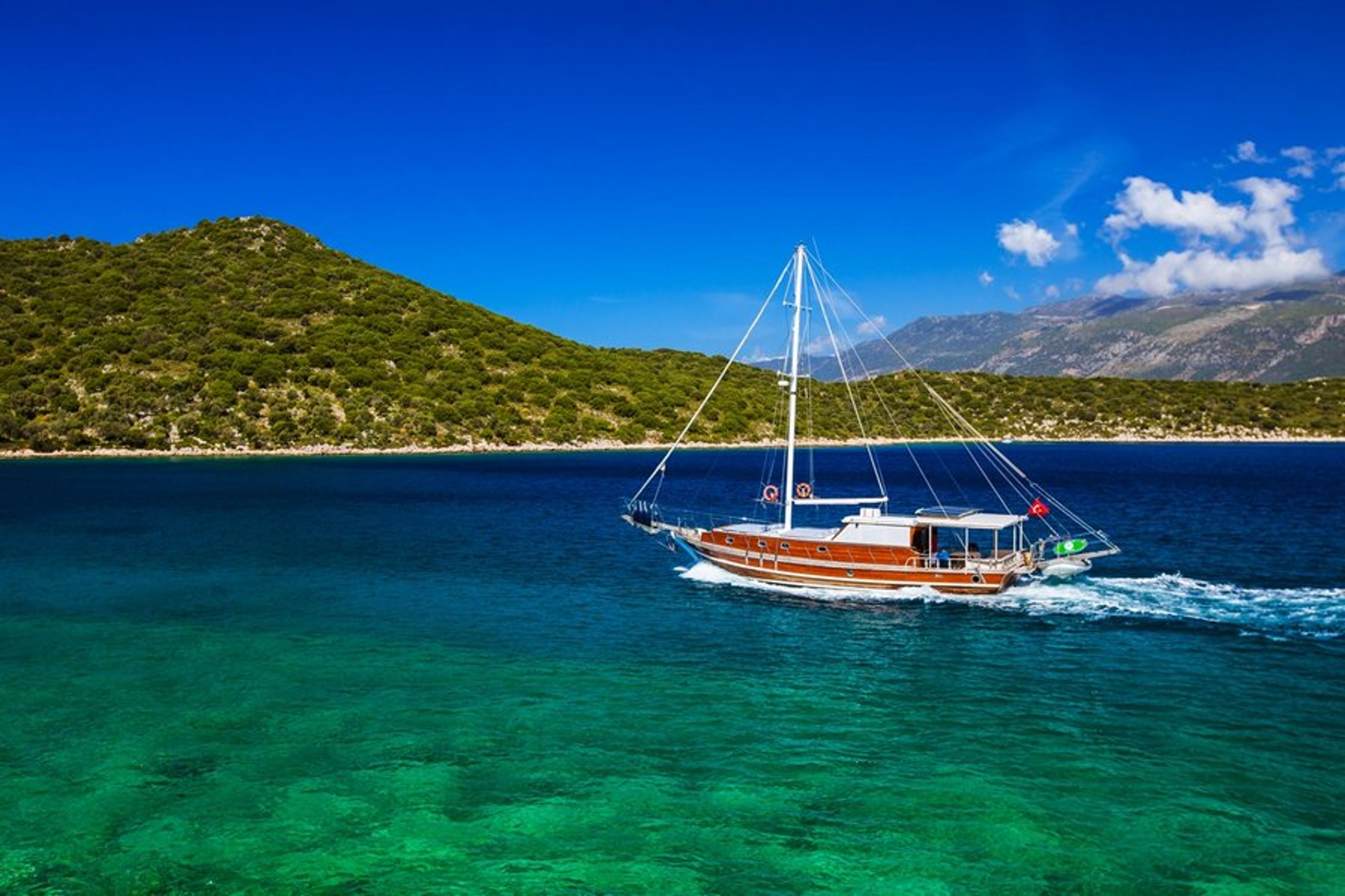 Credit: Source link
Chartering a private boat and exploring the Turkish coastline is an experience that is second to none. Discover secluded bays, dive into the crystal clear water, and sunbathe on the deck while cruising the turquoise waters. It's a great way to explore the region at your own pace.
14) Visit the lovely boutiques and cafes
BIJOUT BOUTIQUE CAFE in Kas, Turkey
Credit: Source link
No trip to Kas is complete without visiting its stylish boutiques and cozy cafes. Stroll around the town, browse through shops selling unique handmade crafts, jewelry, and textiles. Later, unwind in one of the many cafes, enjoy a cup of Turkish tea or coffee, and watch the world go by.
In Kas, there's something for everyone. Its rich history, stunning beaches, exciting activities, and charming streets make it a destination worth visiting. Come and explore all that Kas has to offer!
Frequently Asked Questions
Is it worth visiting Kas?
Absolutely! Kas is a gem on Turkey's Mediterranean coast. With its beautiful beaches, historical sites, adventurous activities, and vibrant food and music scene, Kas has something for everyone. It's perfect for both relaxation and adventure, offering a unique blend of experiences that few other places can match.
How many days should you spend in Kas?
The ideal duration for a visit to Kas really depends on what you want to do. However, a 3 to 5-day trip is generally sufficient to explore the town, visit the beaches, enjoy some water activities, and soak in the local culture. If you plan to take day trips to nearby attractions like Cirali Beach or Kekova Sunken City, you might want to consider staying a few extra days.
What is Kas known for?
Kas is known for its charming, old-town feel with cobblestone streets and vibrant bougainvillea, as well as its stunning beaches like Kaputas Plaji and Big Pebble Beach. Additionally, it's a renowned spot for scuba diving, with more than 30 diving sites teeming with diverse marine life. History lovers will also appreciate the town's rich history, evident in sites like the Antiphellos Theatre and the Lions Tomb. Finally, the dining scene in Kas is another highlight, offering delightful Turkish cuisine and inviting cocktail bars.